If you're heading to Vegas, and you're in the mood for a road trip, we suggest heading to Red Rock Canyon, which is only 15 miles west of the Vegas strip.
Part of the Mojave Desert, the National Conservation area offers breathtaking scenery – and incredible hiking. It's also amazing location for photo shoots, as you will see in today's shoot by photographer, Jenny Collen.
Here's what Jenny had to say about the shoot:
I had been dying to do a shoot out in the desert! I love the way white dresses pop against super rich, red rocks. So I figured there was no better place than Red Rock Canyon just outside of Las Vegas. My style is very laid-back boho, so I really wanted to find a dress that would fit with that. I was so happy when Shikoba Bride wanted to be a part of this shoot! They have the most amazing boho dresses and I ended going with the Harlowe, which I'm obsessed with!! I mean you can never go wrong with a two piece dress that also has fringe!! Its definitely says "I'm a carefree bride, but I also have style".
Next I found Lara Preister (with The Lil Things Events ) to do flowers and she knew this amazing couple! We both loved the idea of having an interracial couple, and have you seen a more gorgeous bride?!!!
Of course on the day of the shoot, it decided to pour down rain in Vegas!! Which is just crazy because it never rains in Vegas!!!! We came very close to canceling the whole thing, but decided to just wait it out in case we got a clearing, and I'm so happy we did! It was probably the coldest, windiest day we could have chosen, but we got a little clearing and ran around the desert!!
Even though we were all freezing, it was a super fun day and I'm so happy with how these photos turned out!!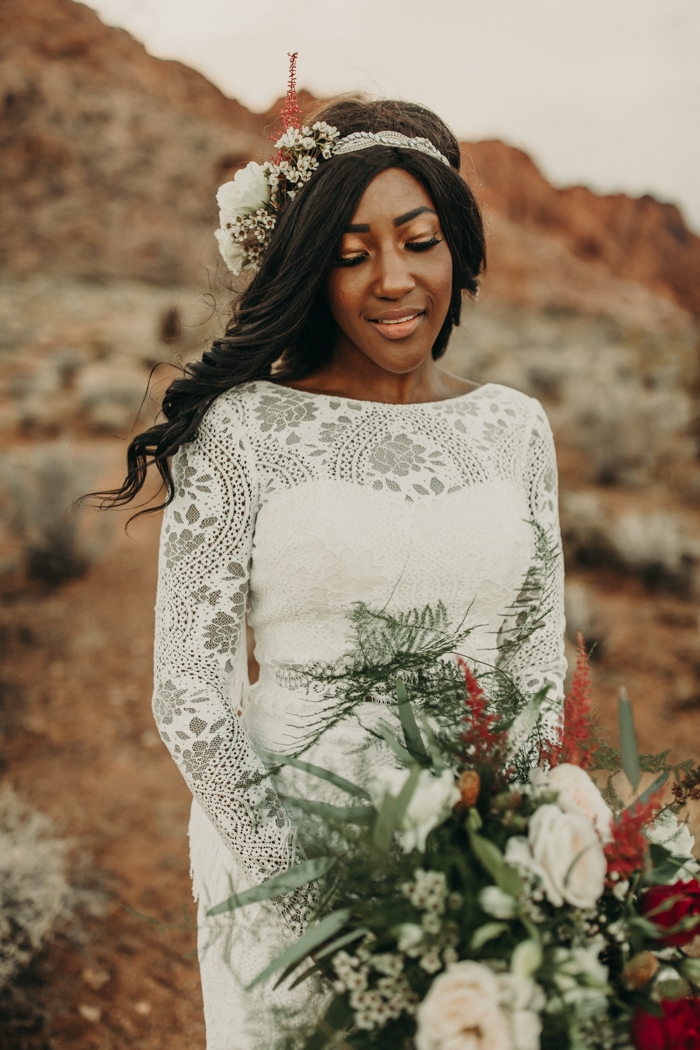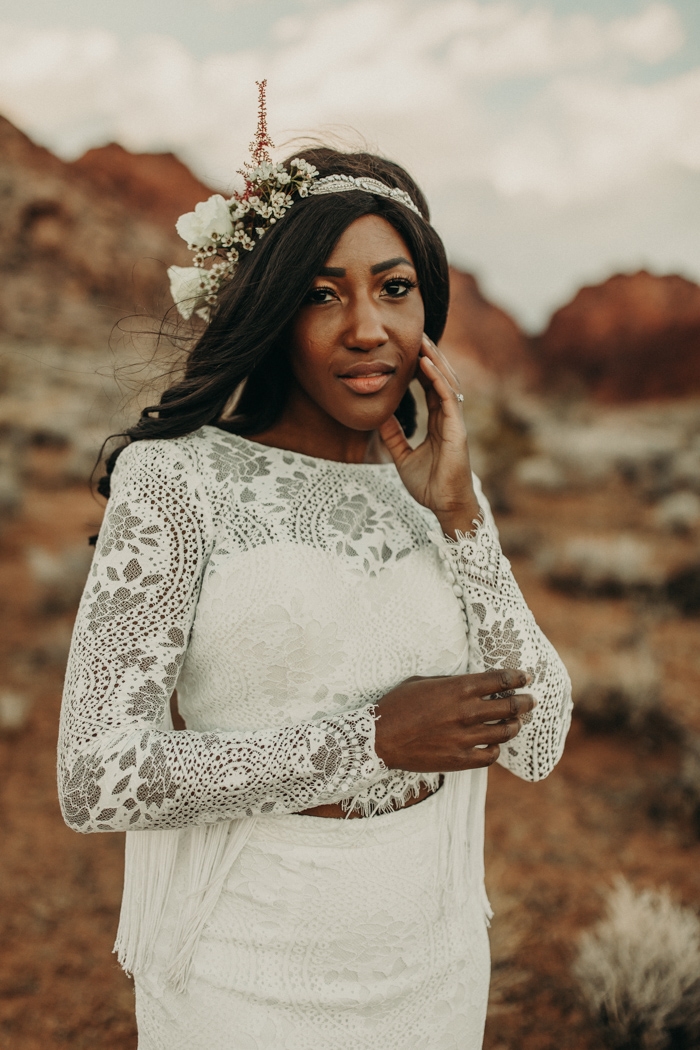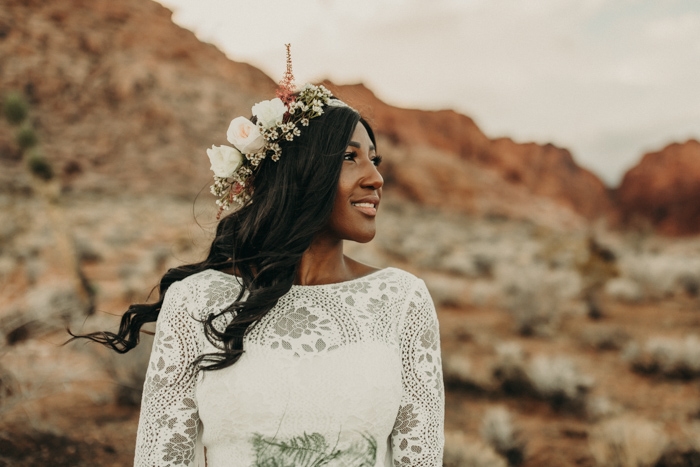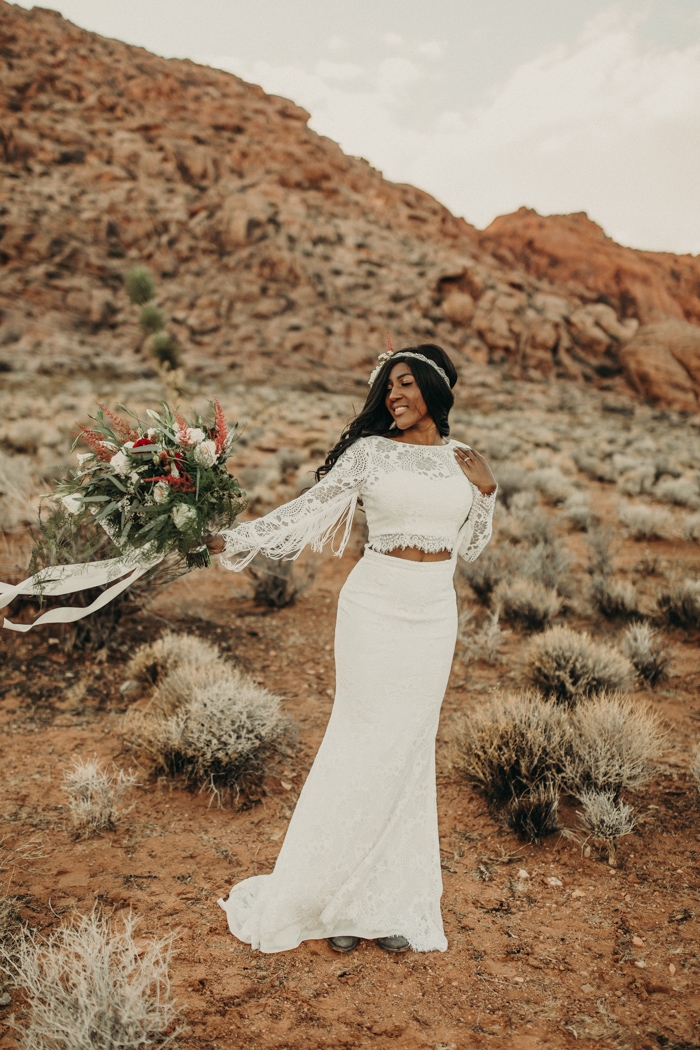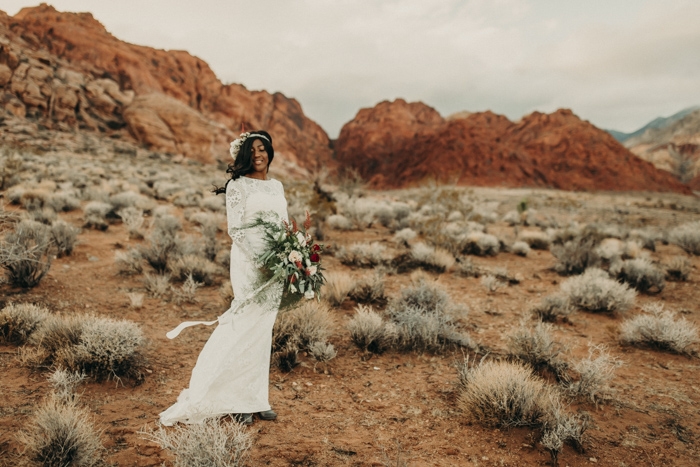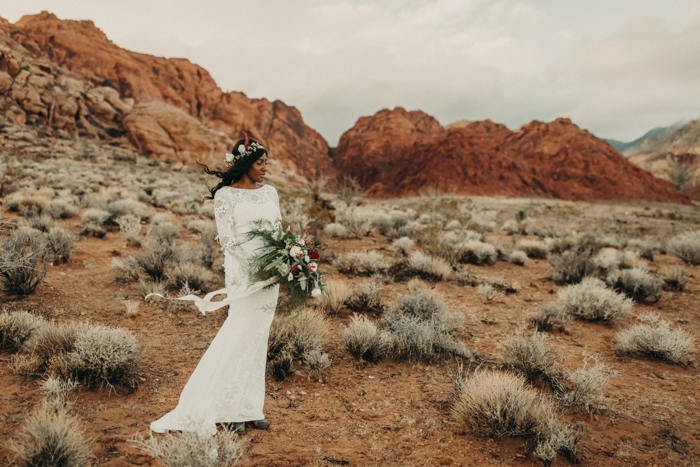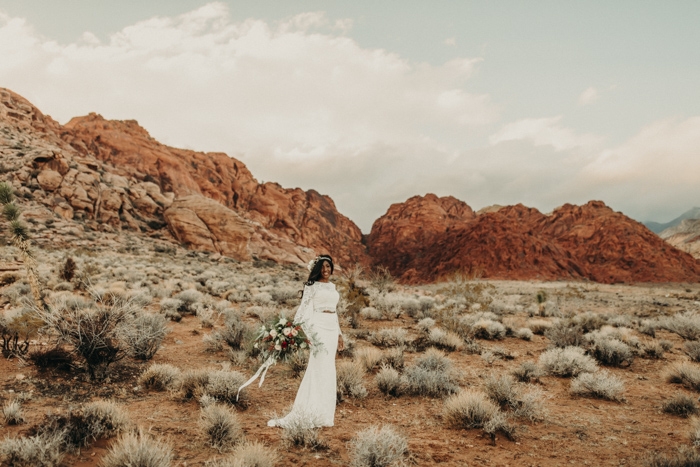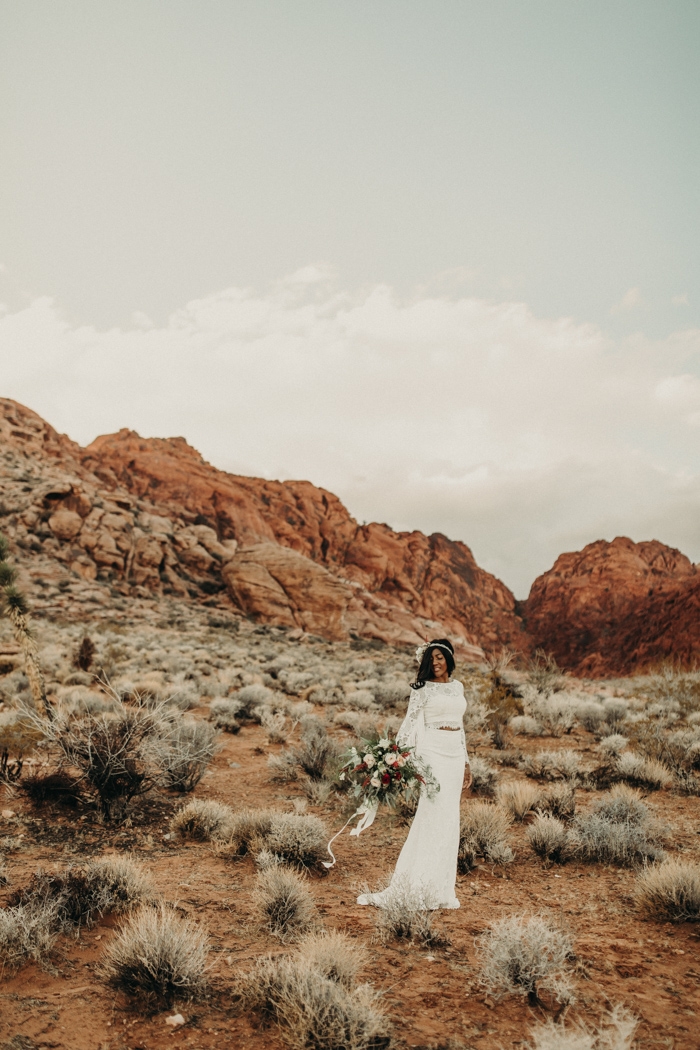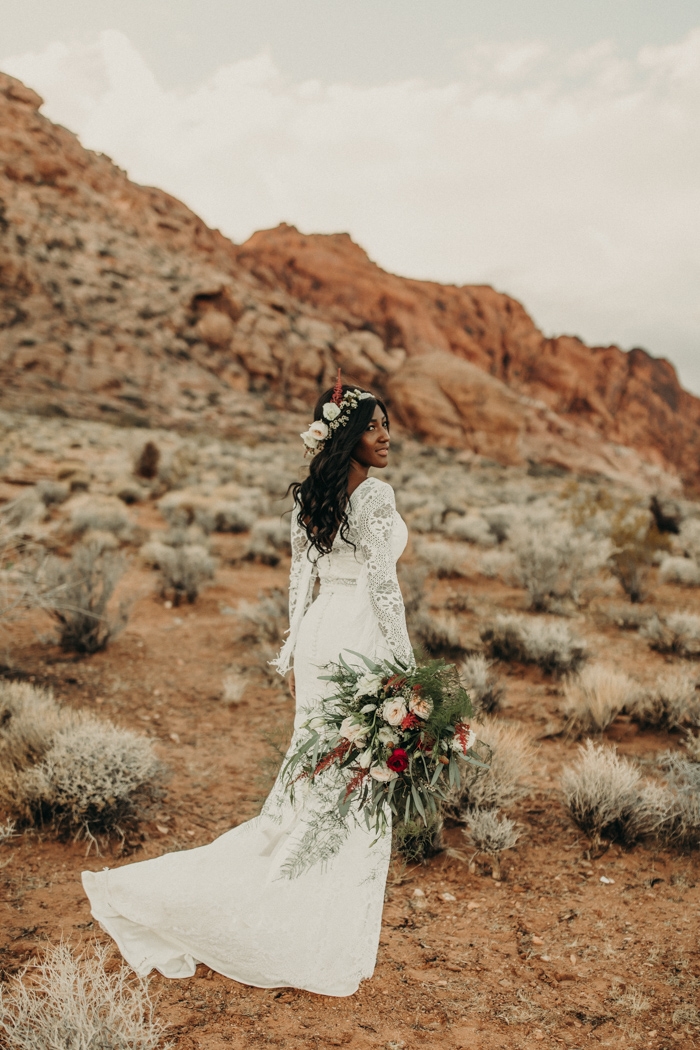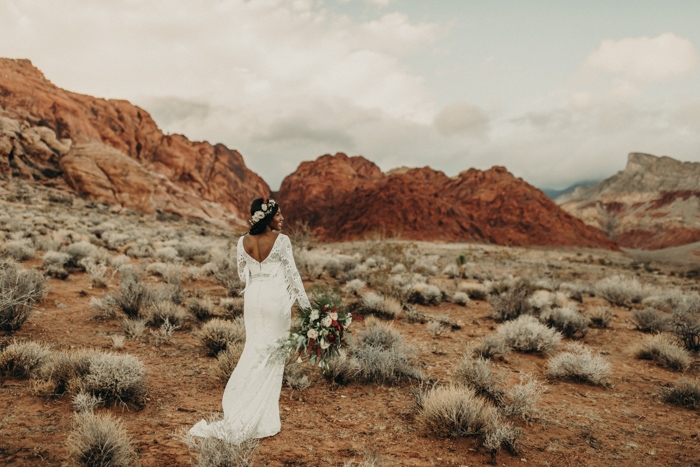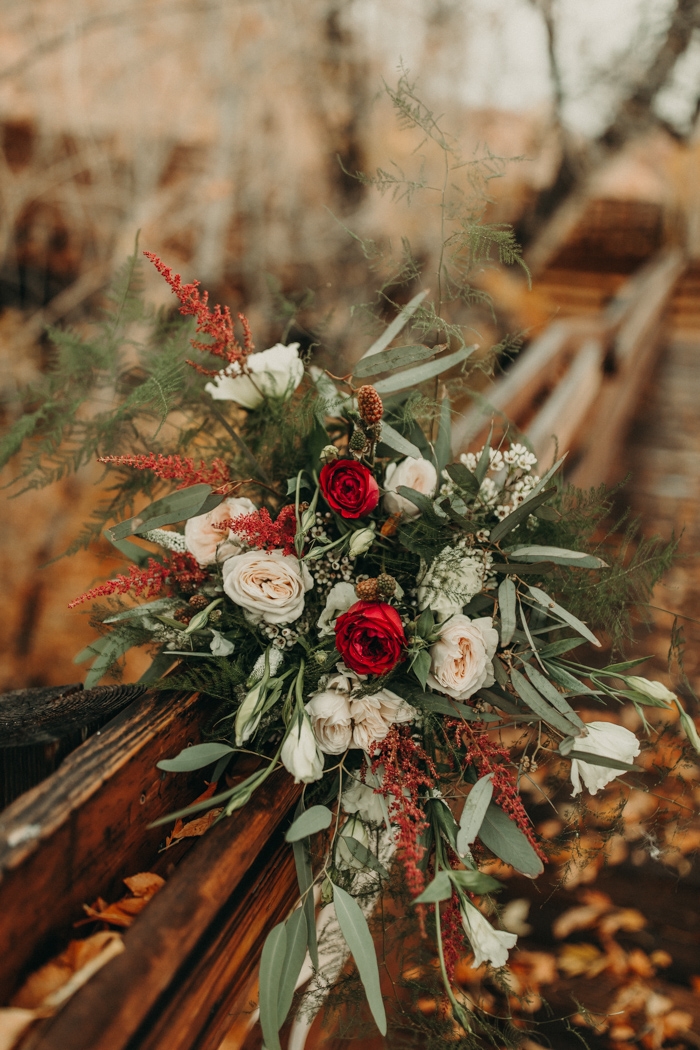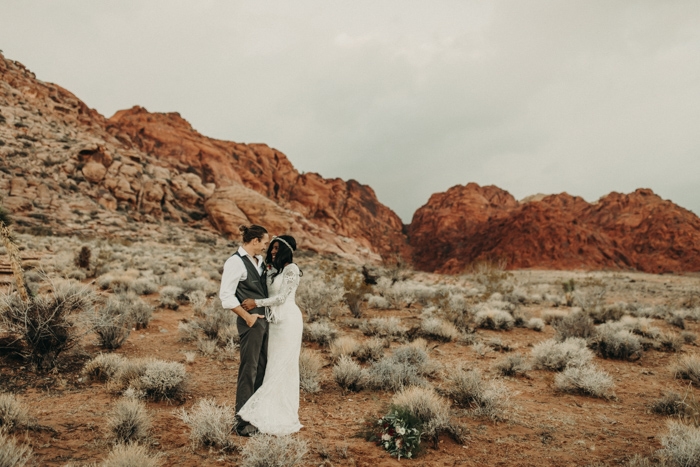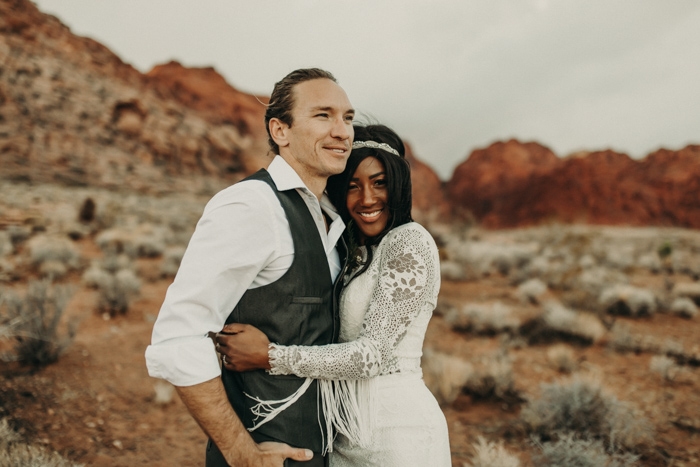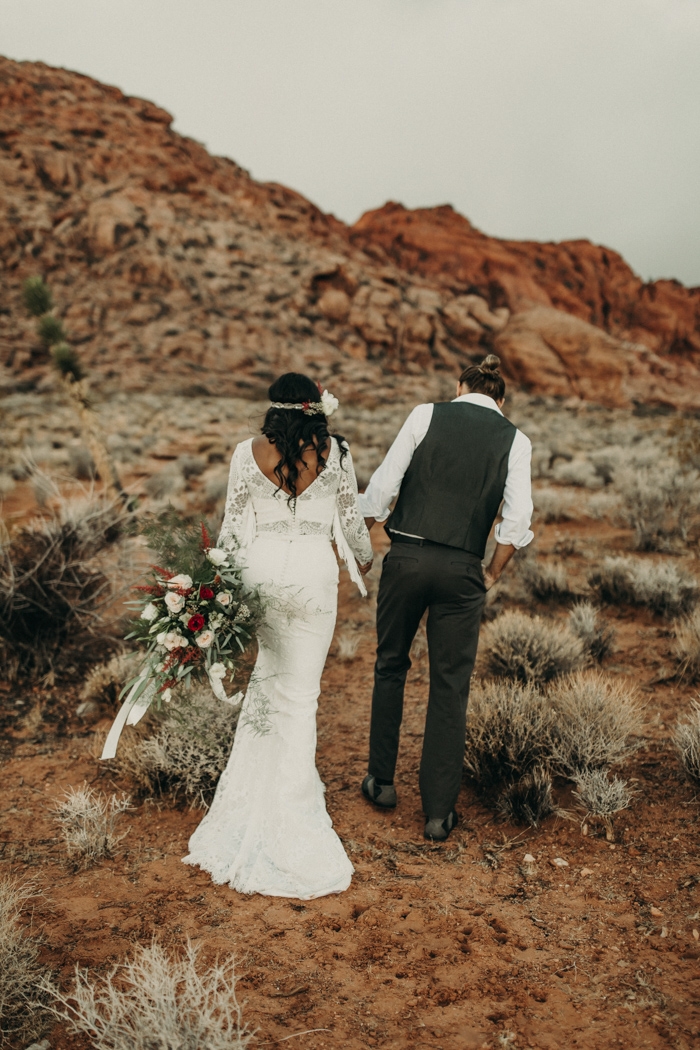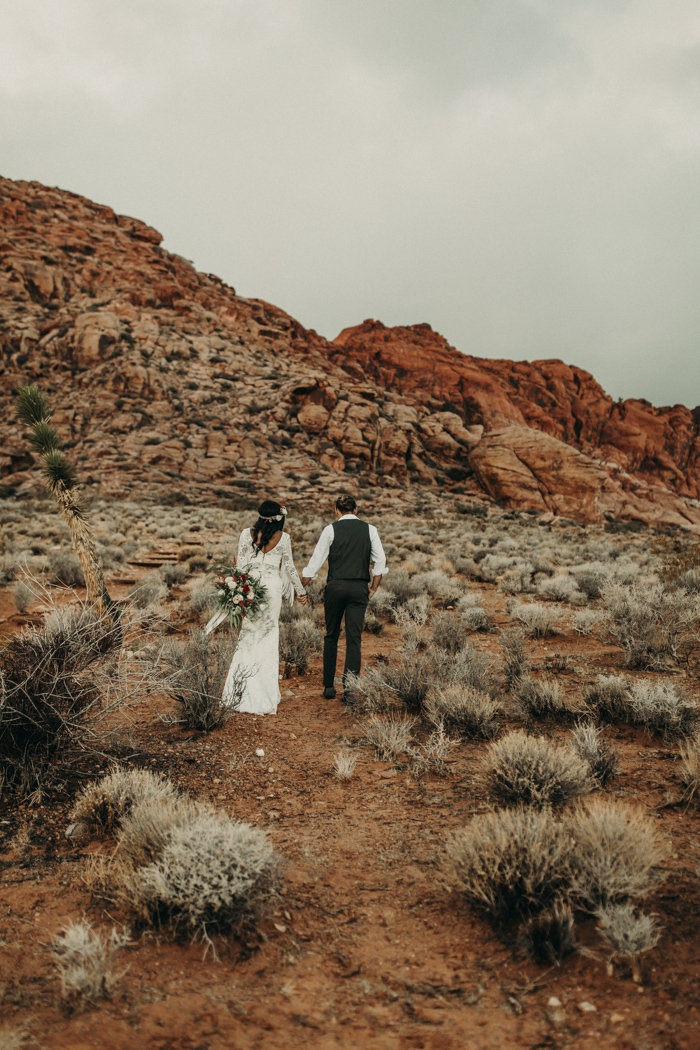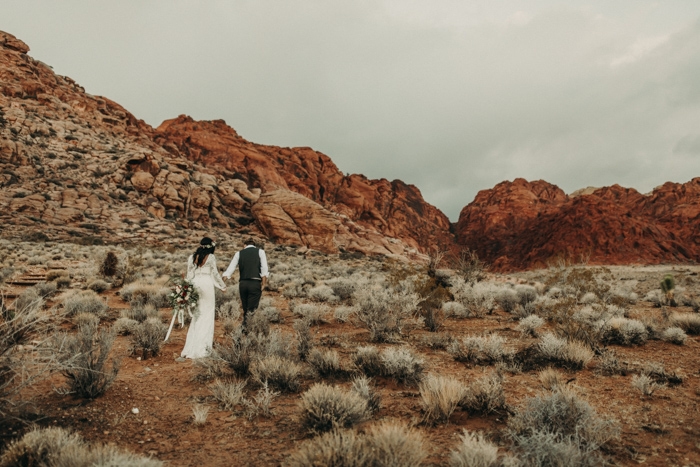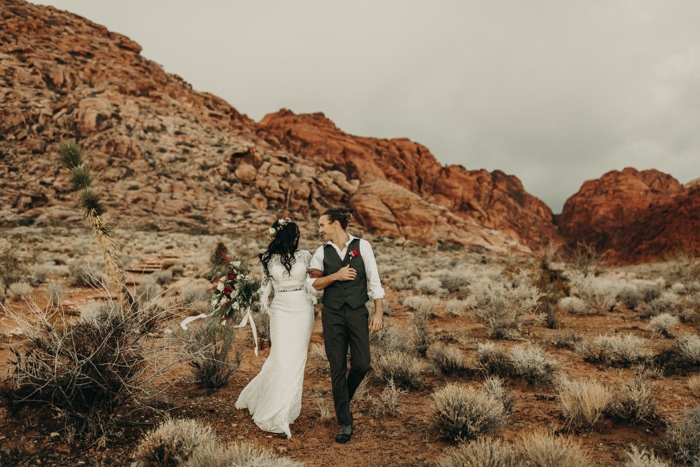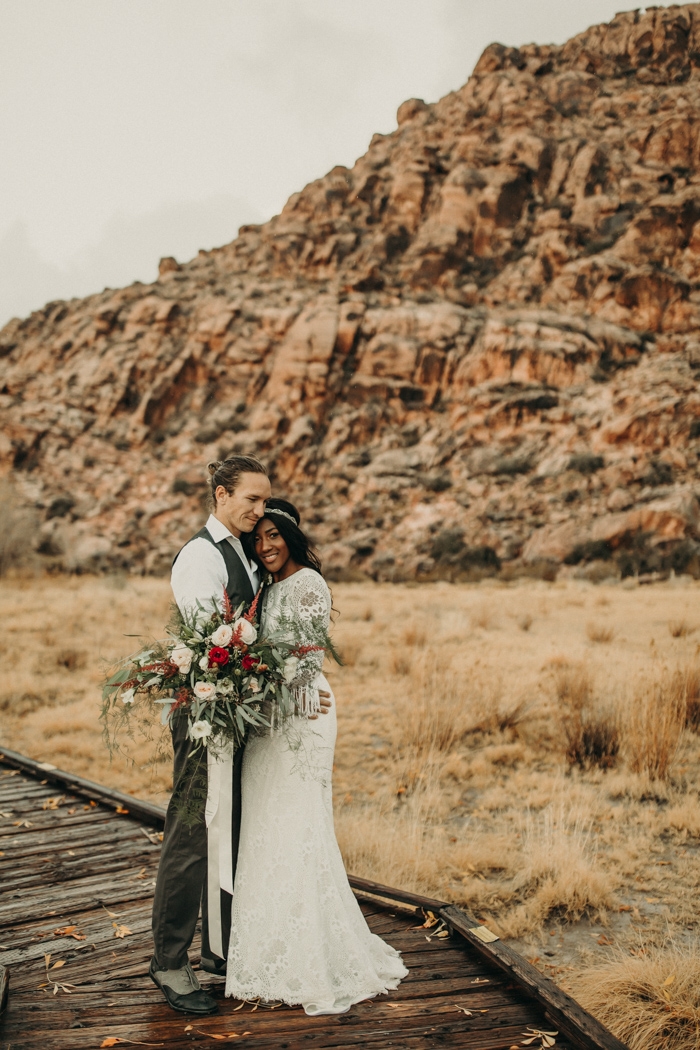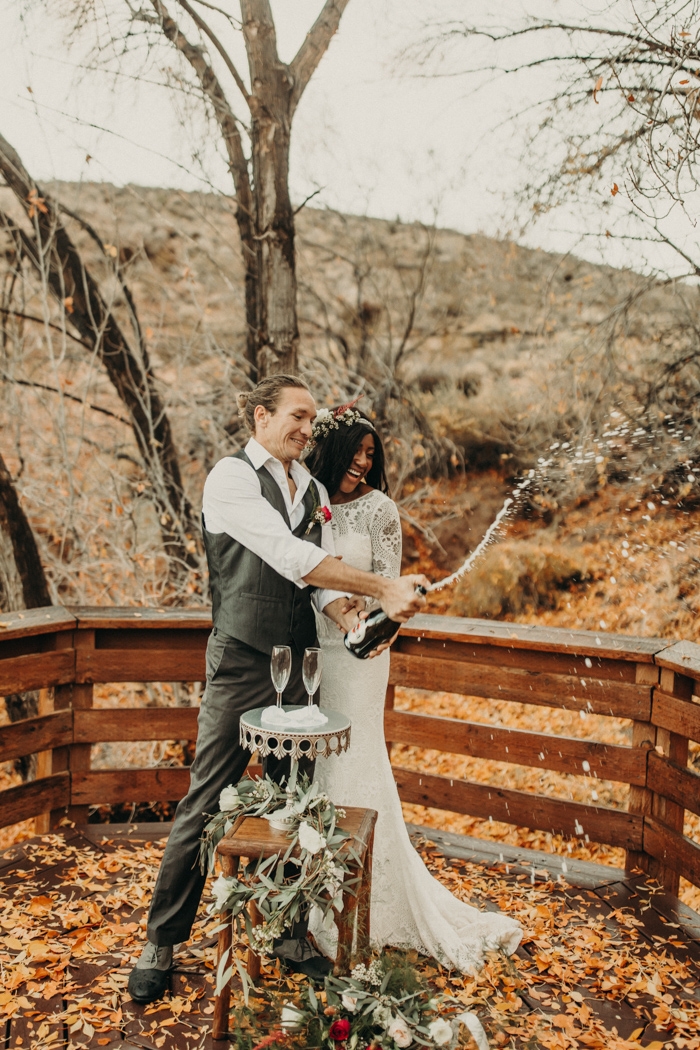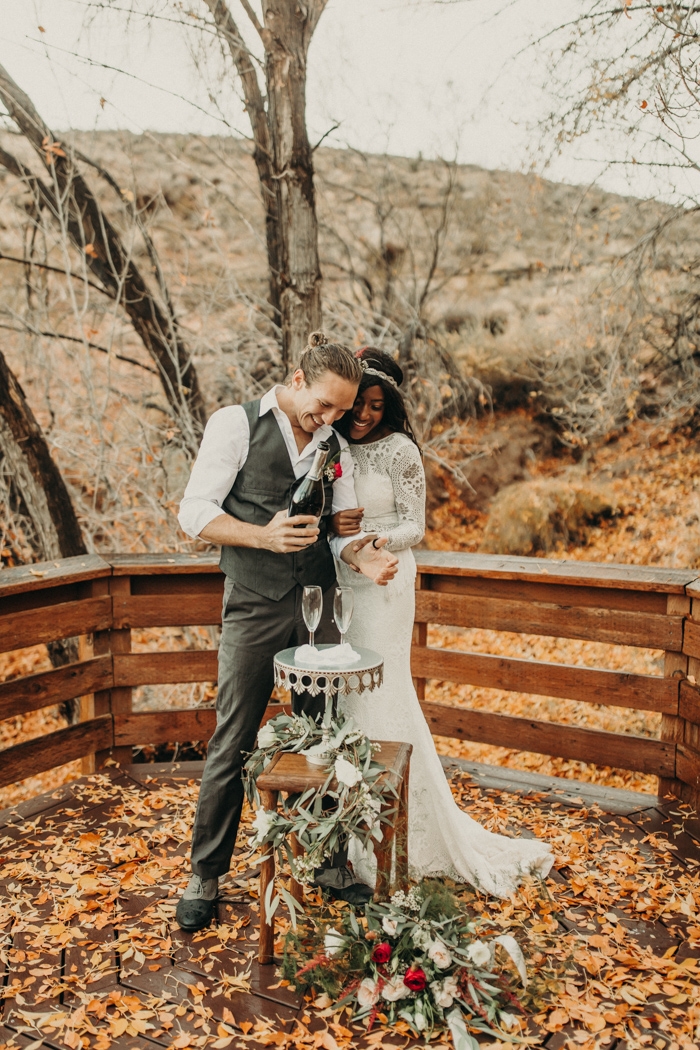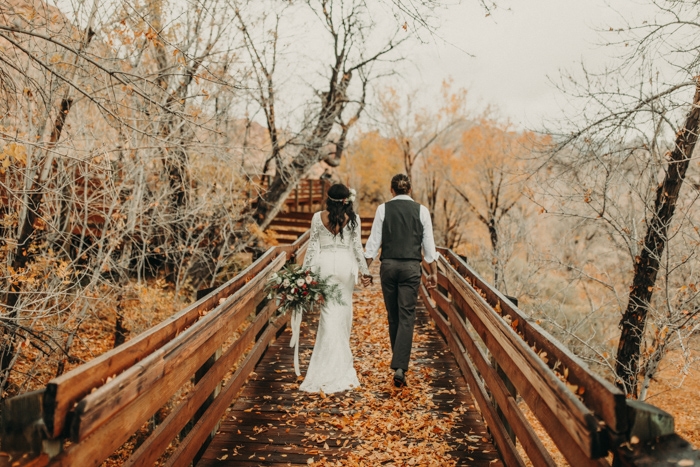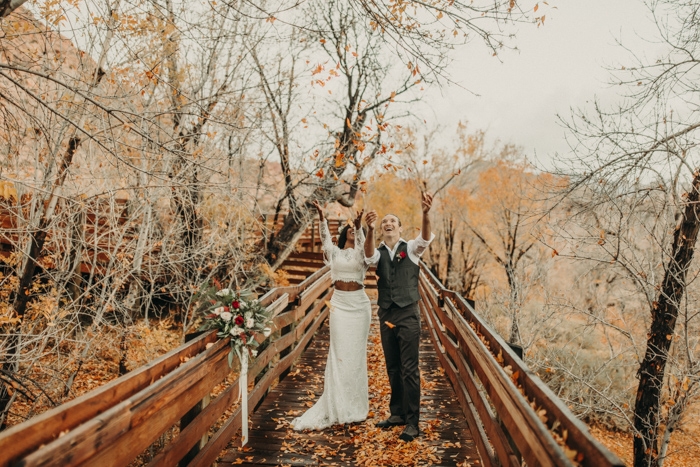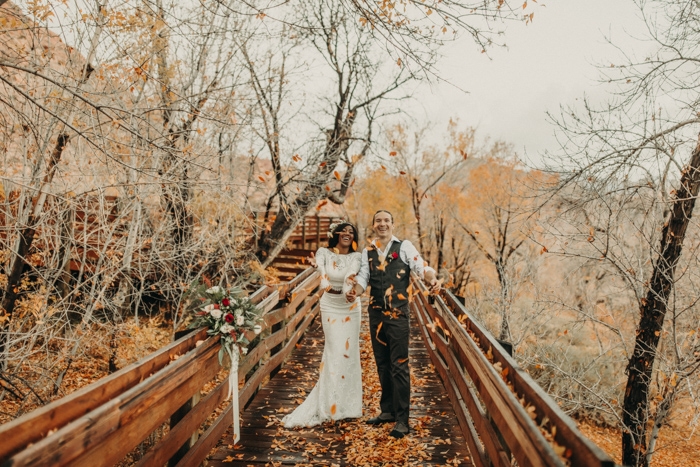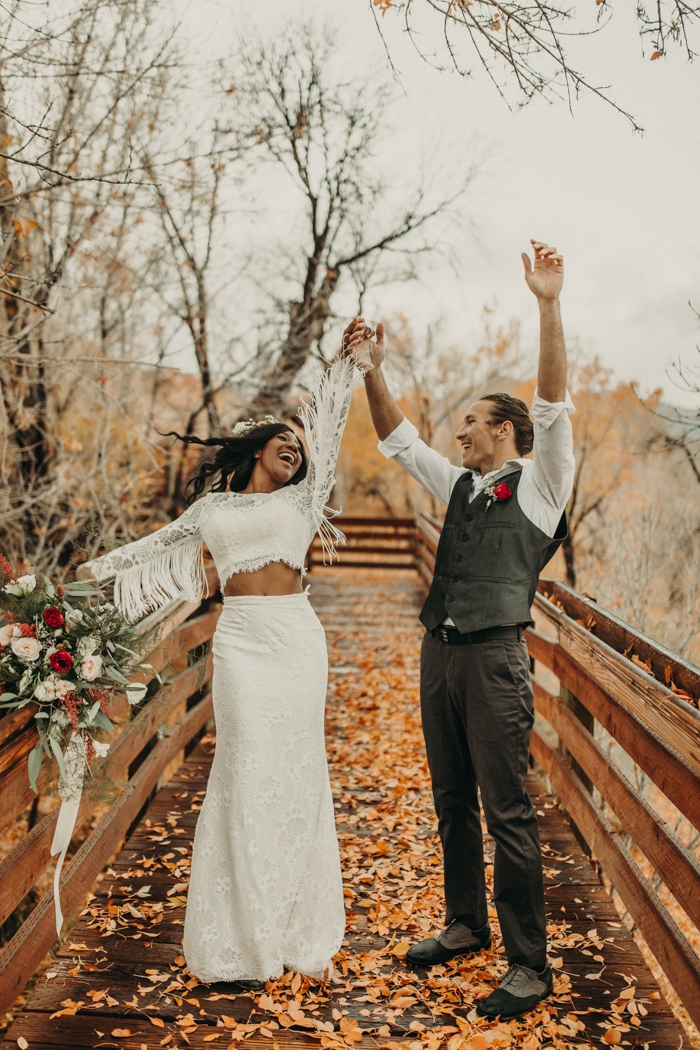 Vendors:
Photographer: Jenny Collen

Dress: Shikoba Bride
Flowers: The Lil Things Events 
Champagne Table: The Lil Things Events
Models: Carrie Strothers & Brandon Nobles