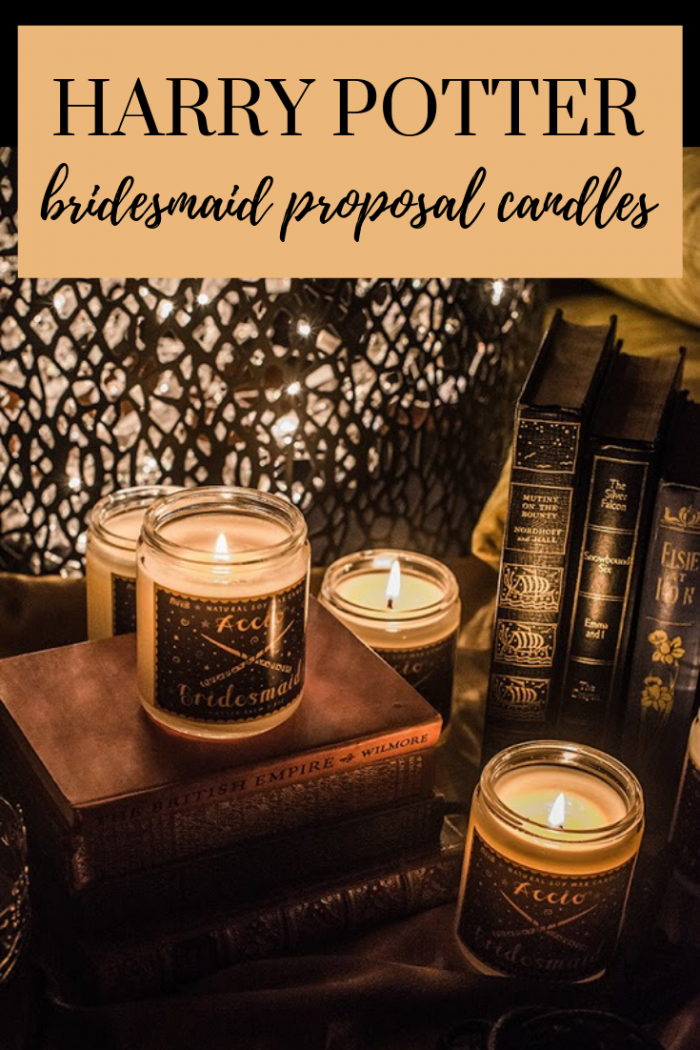 Bridesmaid proposals are kind of a big deal. After all, your besties have been through so much with you, including break-ups and crazy life decisions. Now you're inviting them to be by your side on one of the most important days of your life. Why not make that moment magical?
My Weekend is Booked's Harry Potter-inspired Butterbeer-scented bridesmaid proposal candles are the perfect way to summon your best witches to your bridal party. Harry Potter fans and muggles alike will be enchanted! After all, there would have to be something 'siriusly ron' with you to not love the scent of butterscotch, warm rum and whipped cream!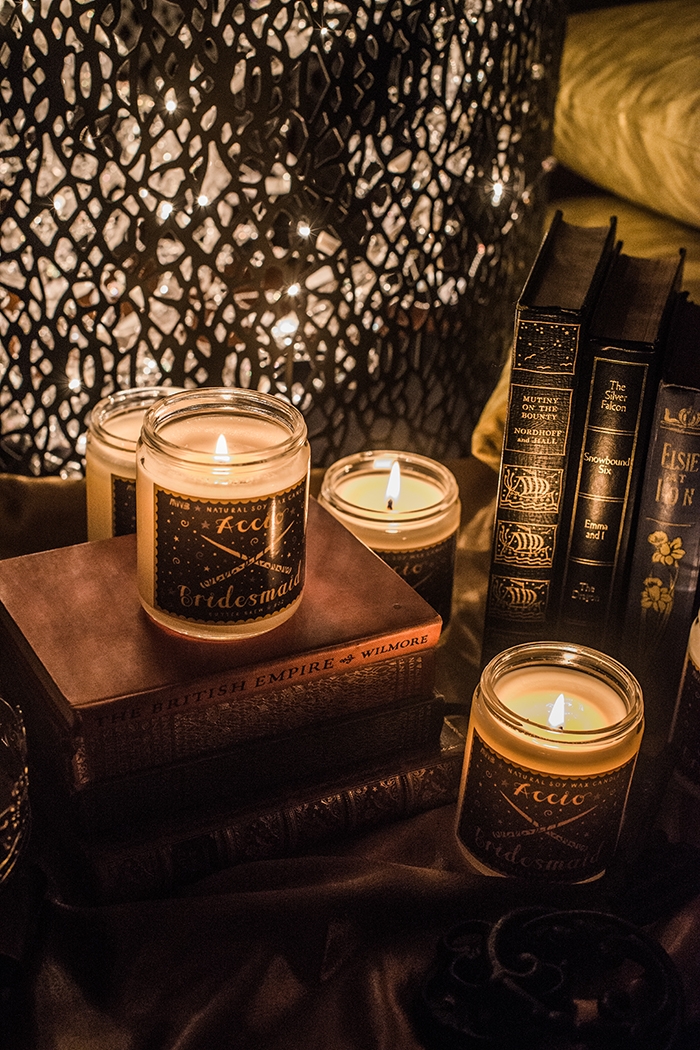 Unlike many bridesmaid gift options out there that will end up on a shelf or in the back of a closet, scented candles are an eco-friendly option that add atmosphere and coziness to a room. Plus, at under $30, these book-themed candles won't break your budget. (If you spend more than $100 shipping is free within Canada!)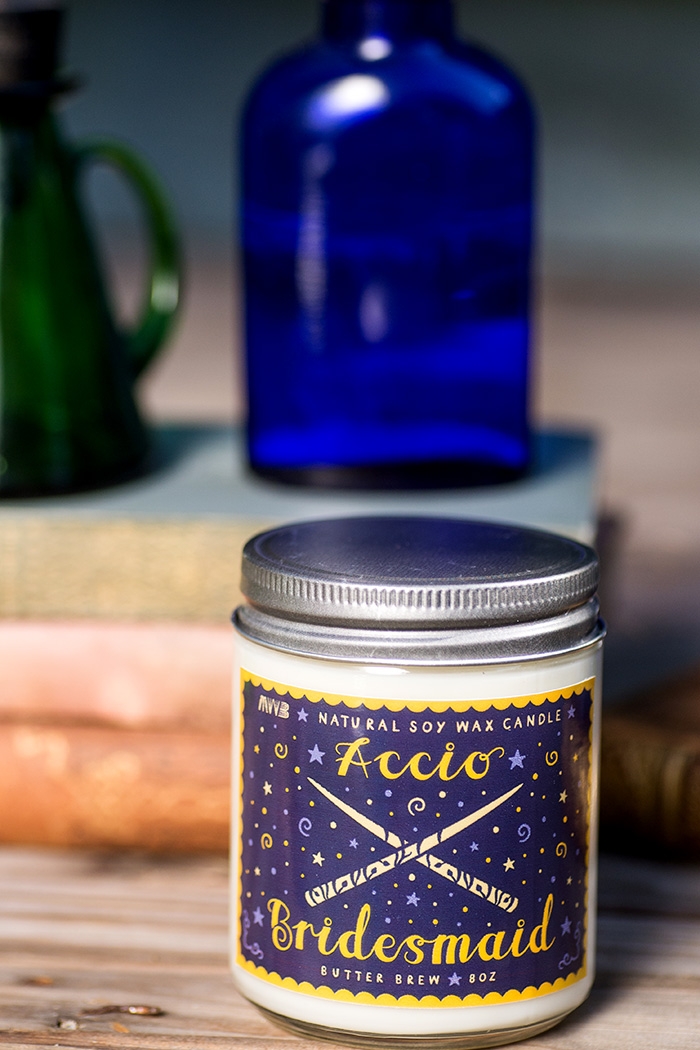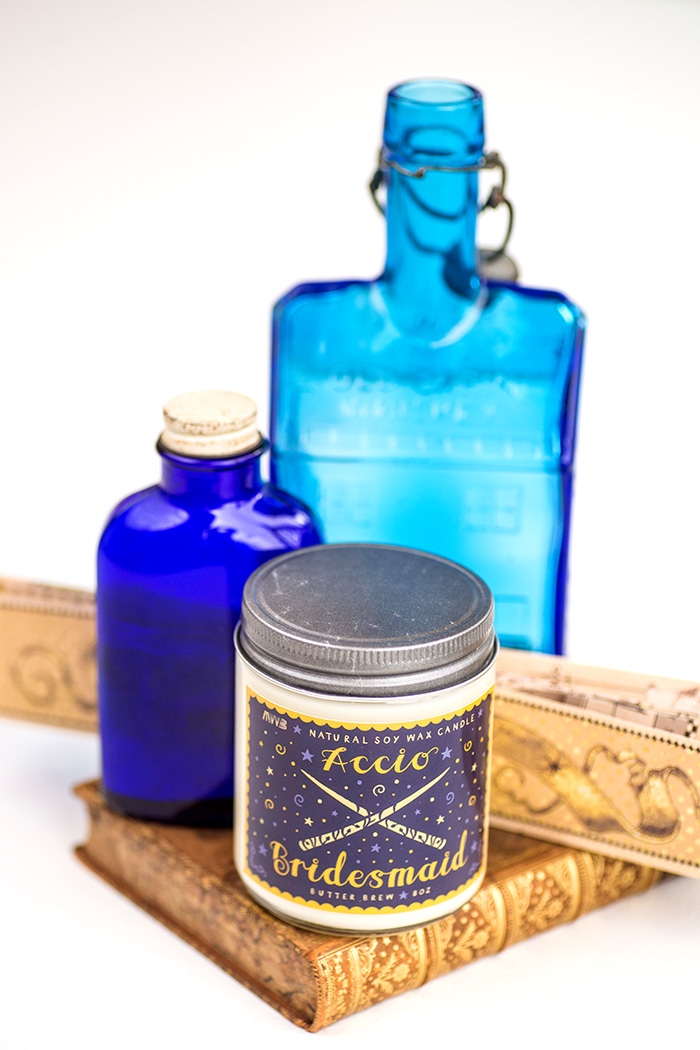 Eco-conscious brides will be happy to know that every My Weekend is Booked candle is made with 100% soy wax, and scented with plant-derived oils. No synthetic fragrances are used! You can breathe easy when burning these candles!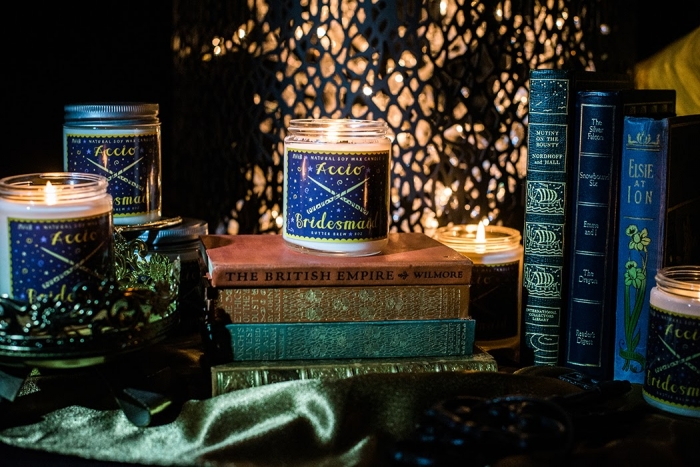 Of course, you have to think about groomsmen gifts too! Make sure you check out My Weekend is Booked's Harry Potter-inspired groomsmen candles.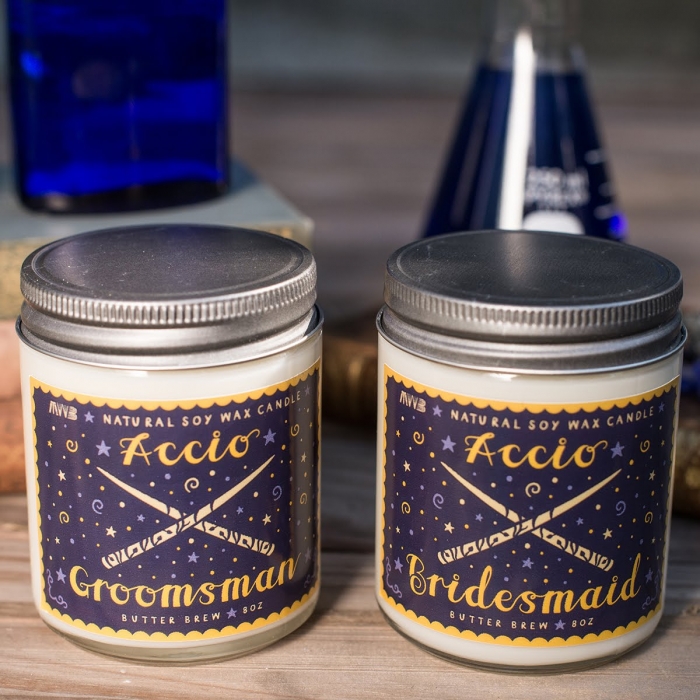 Don't forget that as a bride, you're entitled to treat yourself too! Check out My Weekend is Booked's entire line of natural soy candles.