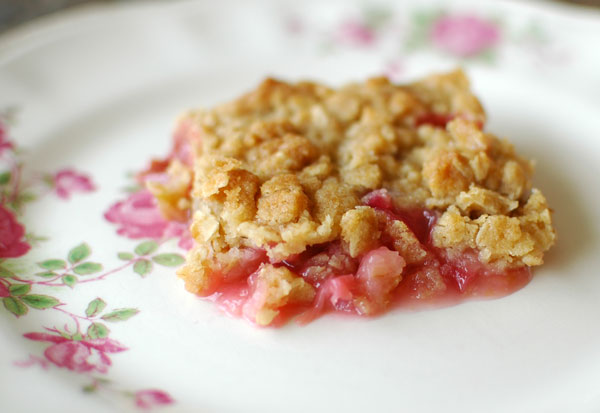 I learned a life lesson the other day. And I owe it all to the rhubarb plant in my garden.
I planted the rhubarb last year. I'm not sure why I planted it. I disliked rhubarb. Very much. I think the only reason I planted it was for nostalgia's sake: growing up, we had a big rhubarb plant in the garden and I remember my brother tearing off the stalks and devouring it raw. I would stare in both disgust and admiration: how in the hell could anyone eat this stuff – raw??!! Just watching him made my cheeks pucker. (I recently read that rhubarb is a natural laxative. Hmmm.)
My husband doesn't like rhubarb either. My two girls? Nope.
So there I was, wondering what I was going to do with my thriving rhubarb plant, when my dad informed me that he wanted to make a rhubarb pie.
"Have at it dad! It's all yours!"
Dad came over and harvested some of the stalks – but there were still plenty left.
"Hmmm. Maybe I should look up some rhubarb recipes, just for the heck of it."
So there I was, scanning Allrecipes.com for recipes for rhubarb when I stumbled on this one for Rhubarb Crunch.
The rest, as they say, is history. I am now officially in love with rhubarb. Madly. In fact, this dessert is one of my all-time favourites. Now I am very sad that my plant has been plucked clean. I will be forced to buy rhubarb from the grocery store just to get my fix. (BTW, my fellow rhubarb-shunning husband and oldest daughter also LOVE this dessert.)
Life lesson? Dare to revisit the things that you think you don't like! And this doesn't just pertain to food. You might be delightfully surprised!
Based on comments on Allrecipes.com, I made a couple of adjustments to the recipe.
BTW, I had no ice cream in the house when I made this. I went out and bought some vanilla ice cream the next day and, well, it went from delicious to divine!
Rhubarb Crunch (adapted from Allrecipes.com)

Ingredients
5-6 cups diced rhubarb
1 1/2 cups of white sugar
3 tablespoons all-purpose flour
1 cup light brown sugar
1 cup oats (the original recipe said to use the quick cooking oats, but I just used regular oats)
1 cup butter
Preheat oven to 375 degrees. Lightly grease a 9 x 13 inch pan.
Wash stalks of rhubarb.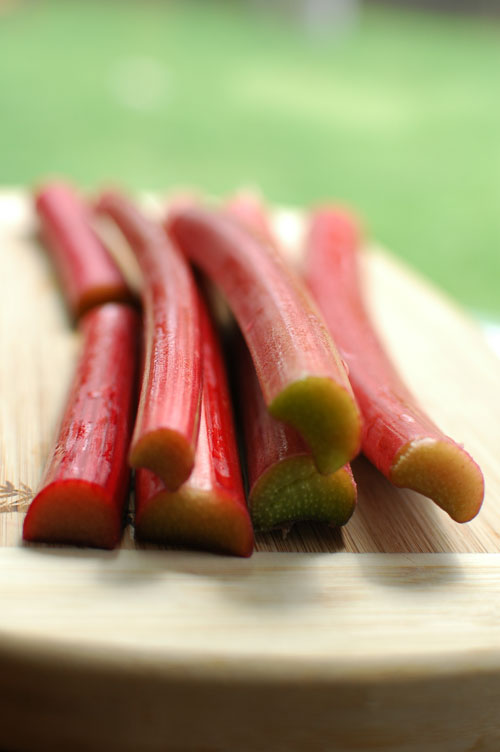 Dice rhubarb.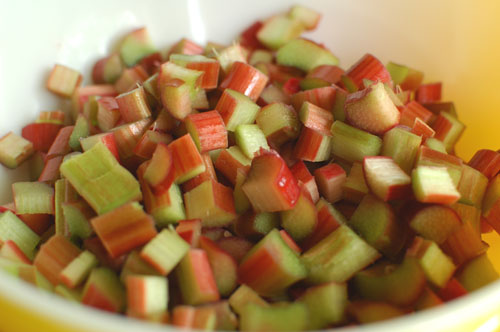 In a large mixing bowl combine rhubarb, white sugar, and 3 tablespoons flour. Stir well.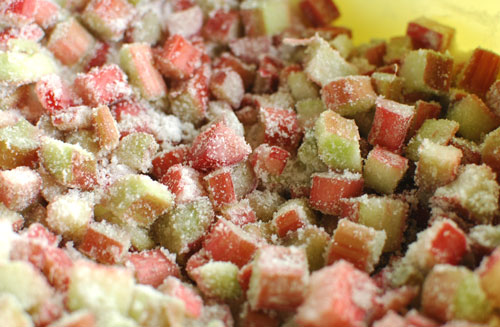 Spread evenly into baking dish. Set aside. In a large mixing bowl combine brown sugar, oats, and 1 1/2 cups flour. Stir well then cut in butter or margarine until mixture is crumbly.
Sprinkle mixture over rhubarb layer.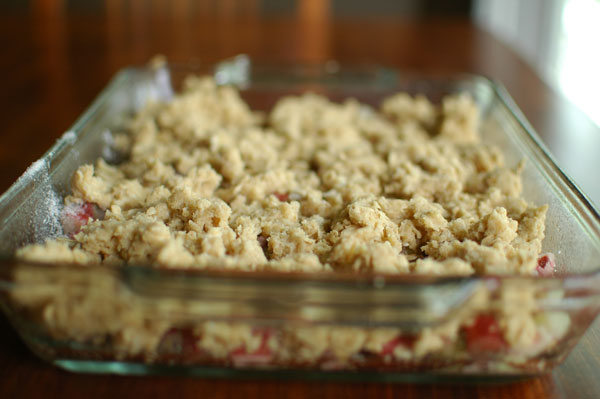 Bake in preheated oven for 40 minutes. Serve hot or cold, preferably with ice cream.