Leather boots, lace and delicate orange and pink florals provide the mixture of elegance and ruggedness in this breathtaking styled shoot photographed in Austin, Texas by Christine Pegany of Wild Love Photography.
Here's what Christine had to say about the shoot:
It began as any engagement does with a ring and a ring box. Finding the perfect ring to match a perfect girl is a hard task but the unique cognac ring is different yet beautiful and it is all the more perfect when presented in a glass ring box. When you're looking for a grand adventure to showcase how grand your love is an elopement is the obvious choice.
The location is the most important part of any elopement – finding the spot that reflects your personality and sense of adventure. It has to be perfect for your special day and sometimes that location isn't as far from home as you think. Just outside of Austin you can find the breathtaking Enchanted Rock, the little hidden gem you would never expect. It's fit with stunning orange rocks and amazing views of the hill country surrounding it. The vivid colors of the scenery inspired the use of beautiful cognac leather throughout the details. It can be found in little things like the glasses, the suspenders, the luggage tags, but perhaps the perfect way to make it part of their day was the matching hiking boots that matched their sense of adventure and willingness to climb to greatness.
The dress with stunning lace details and a beautiful train was perfect for the bride and a fun brown suit topped off with an amazing hat fit the groom perfectly. The beautiful flowers complimented the scenery perfectly and made the bride look even more stunning without overtaking her – it was the perfect bit of color that was needed. The bright oranges and pops of pink make this summer elopement one of a kind. It also comes together with the cakes that were almost too pretty to eat filled with a bouquet of flowers. All of the details come together to paint a picture of love and beauty. What better way to share their new union with friends and family by sending out an announcement covered in hand drawn flowers and amazing script with just a touch of leather before they fly off on their next adventure with their customized luggage tags and passport covers to hold their tickets for the future.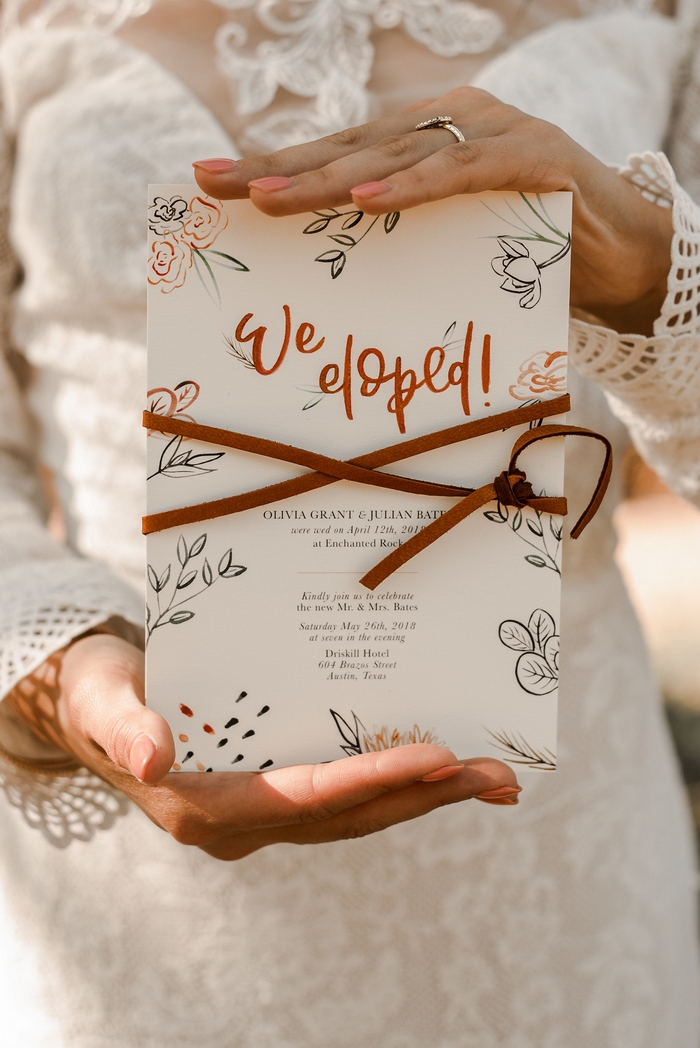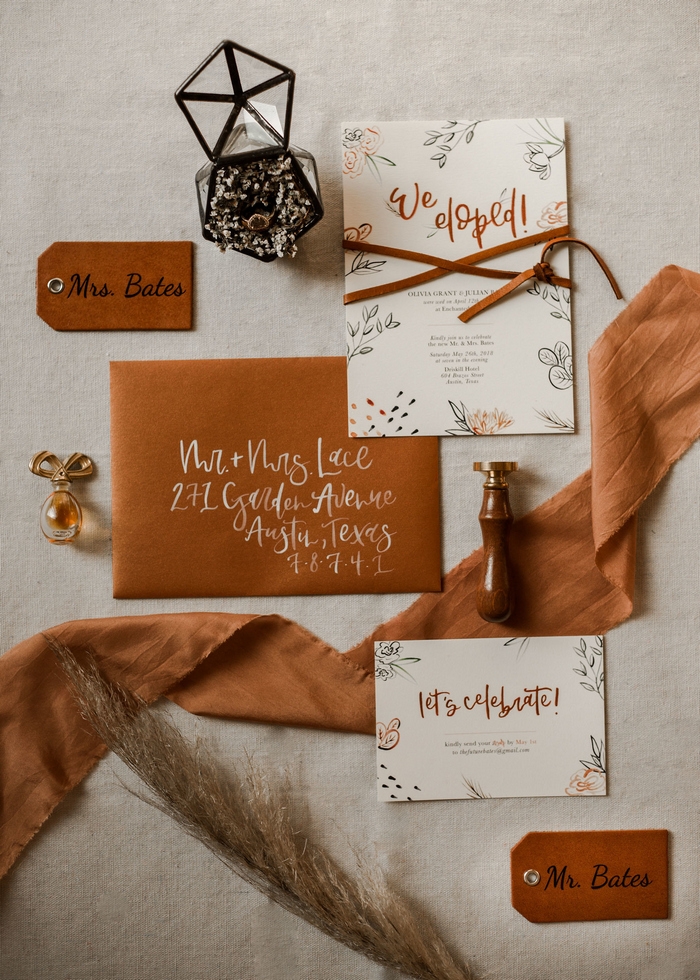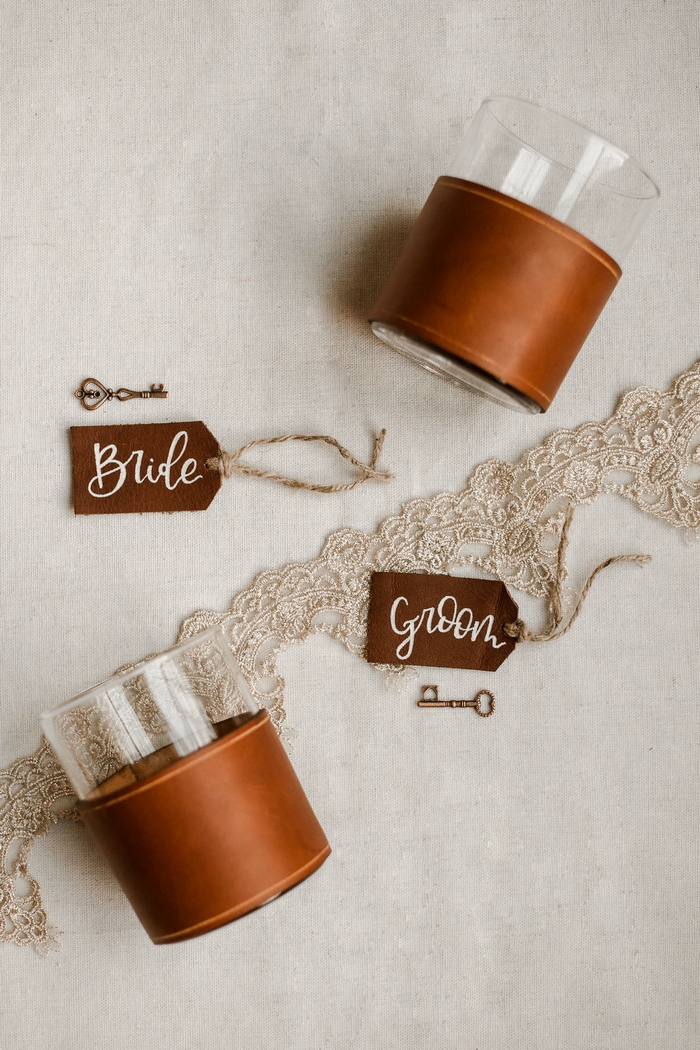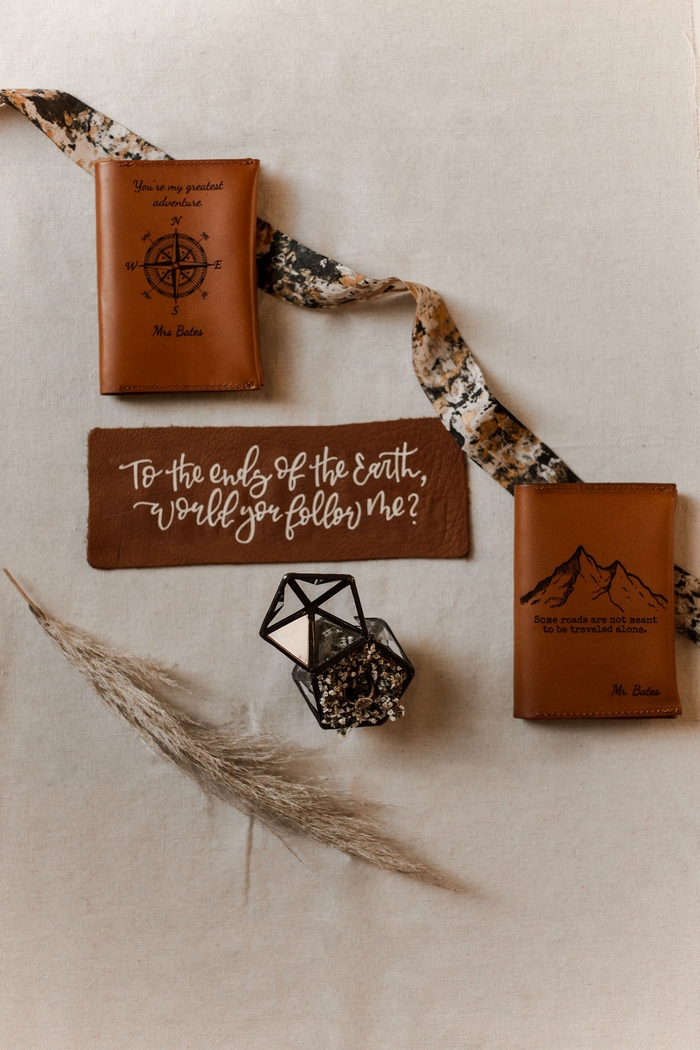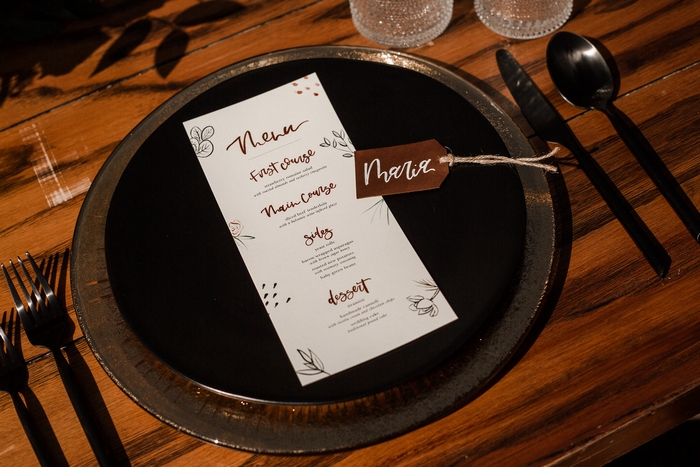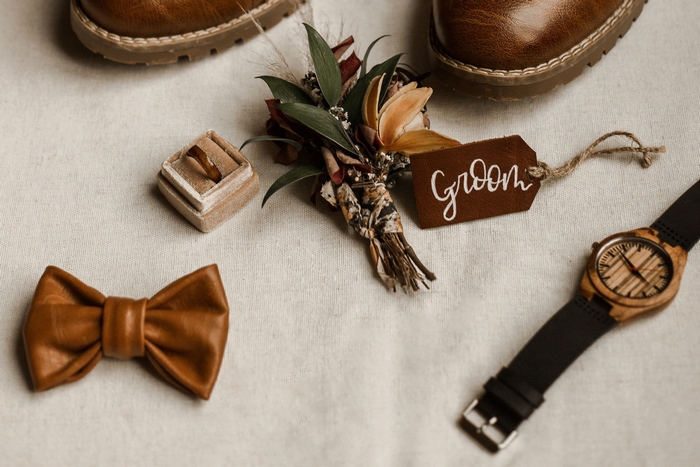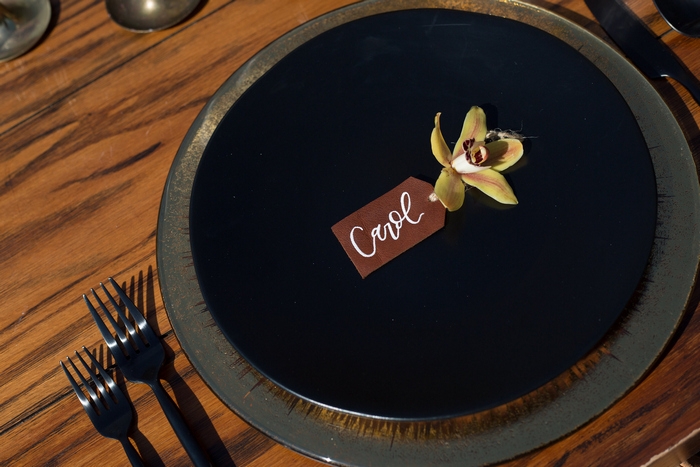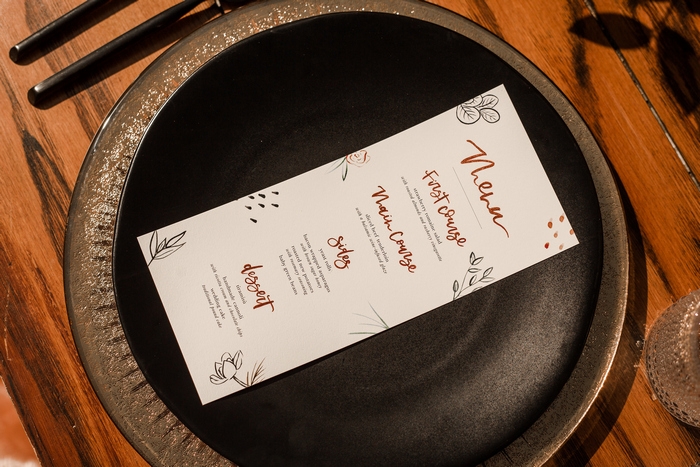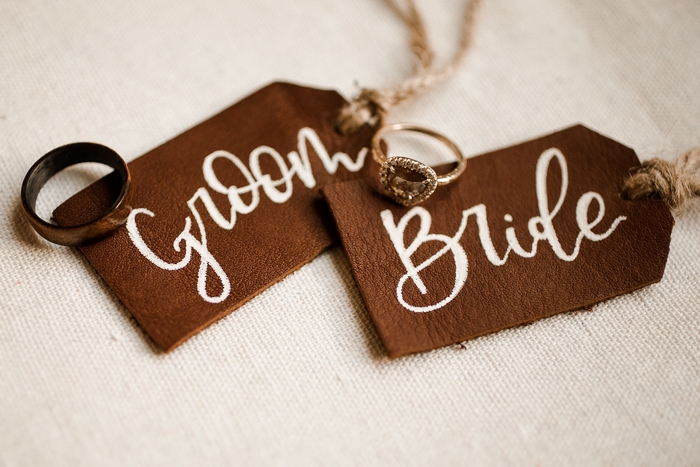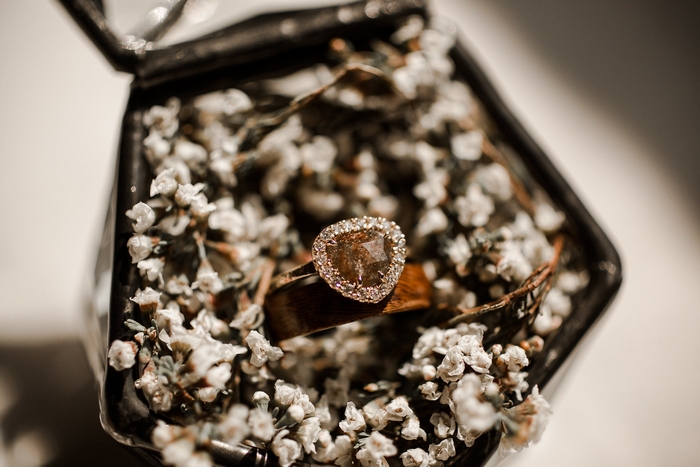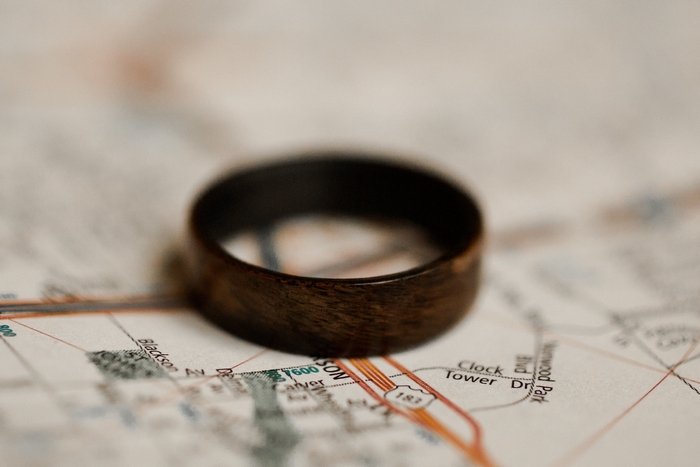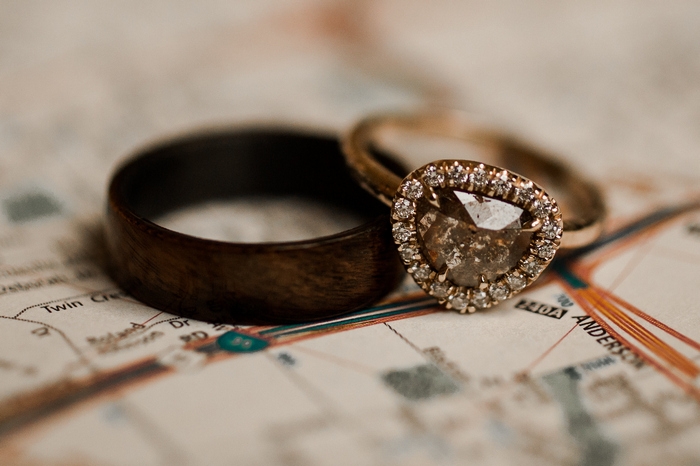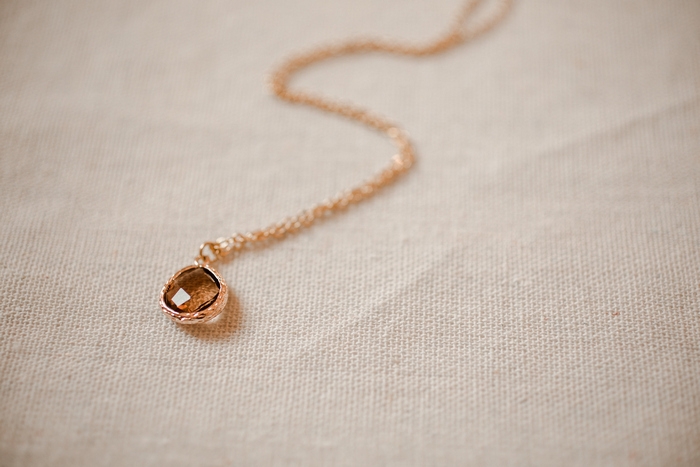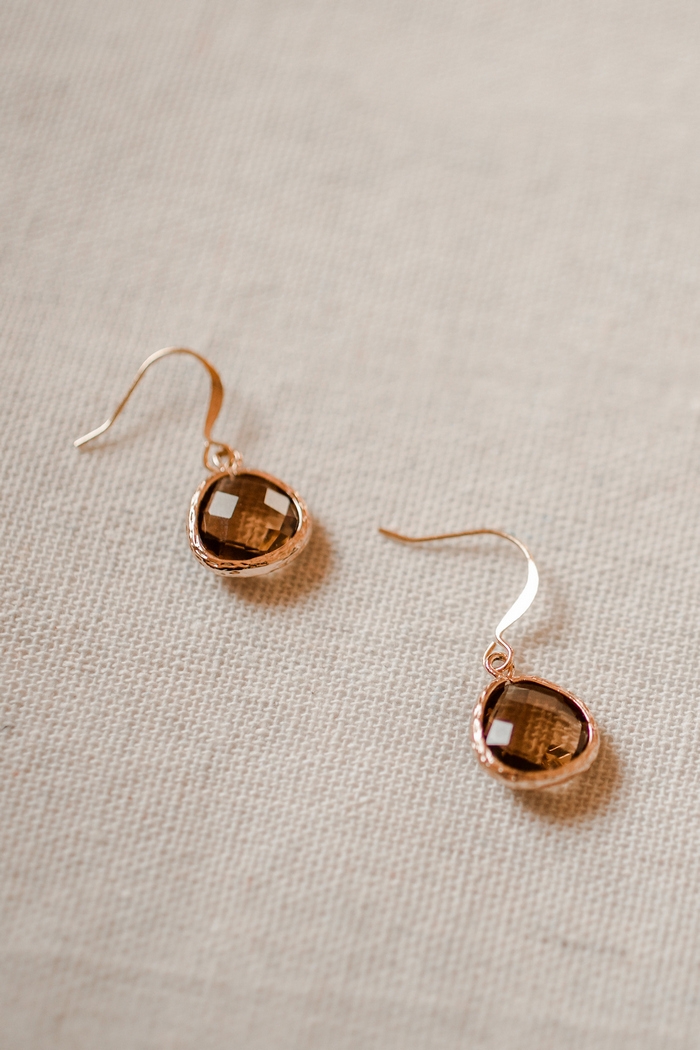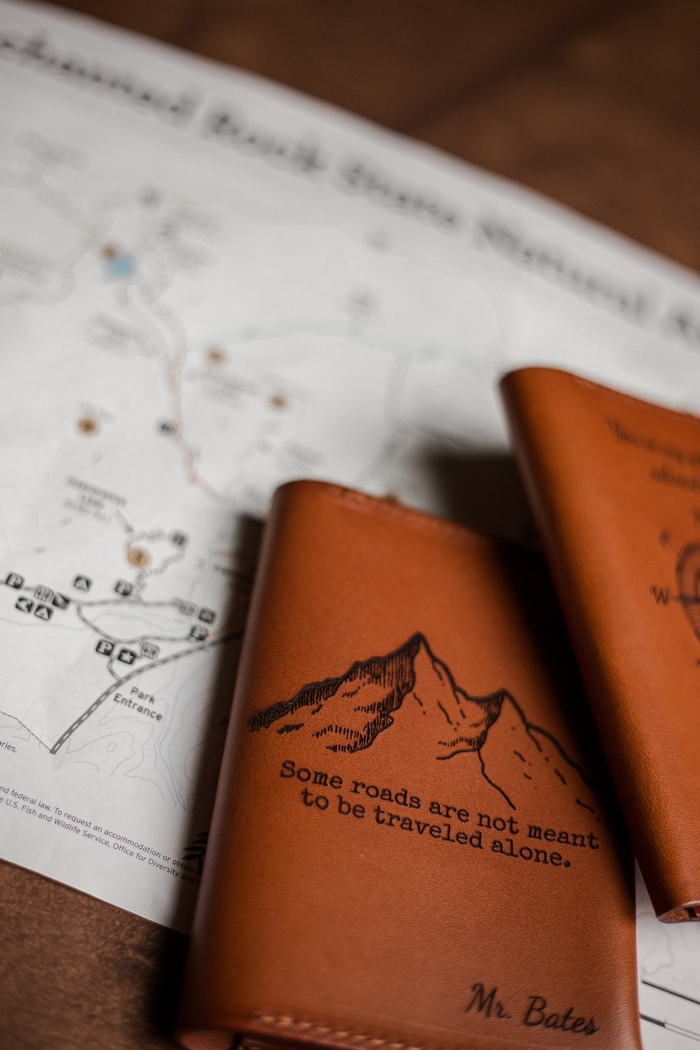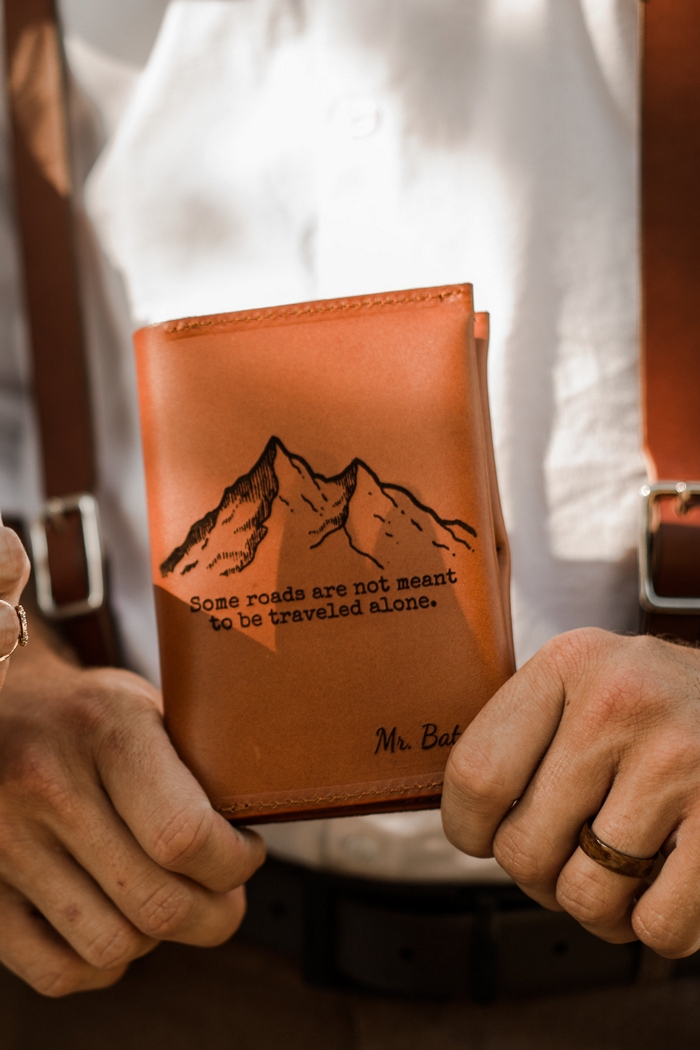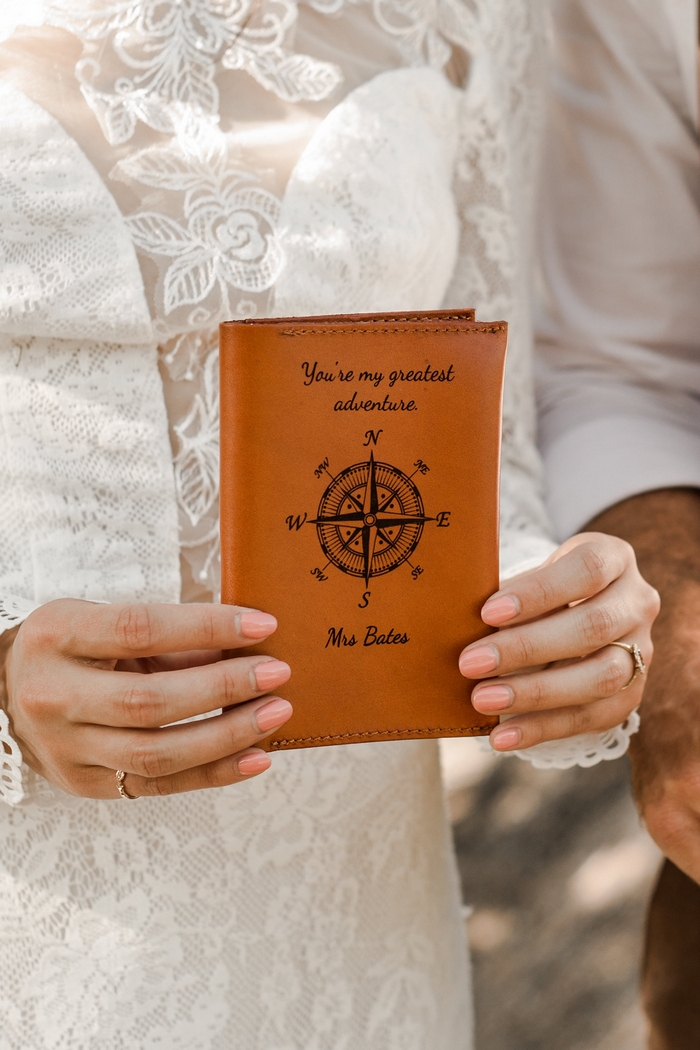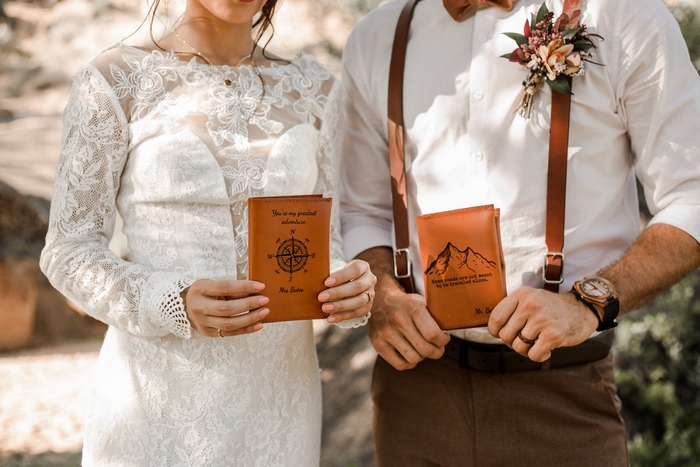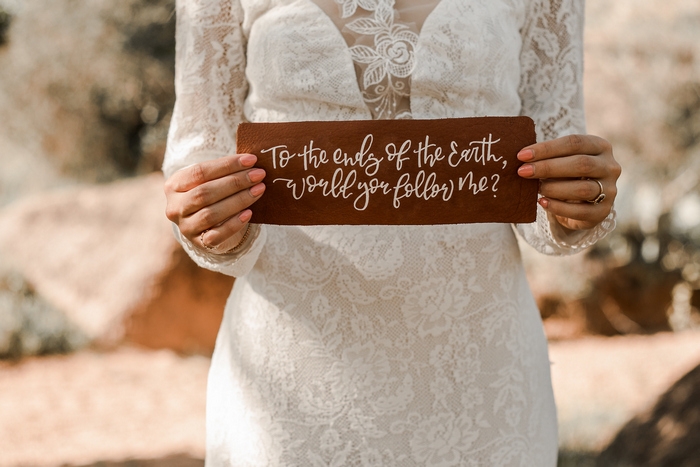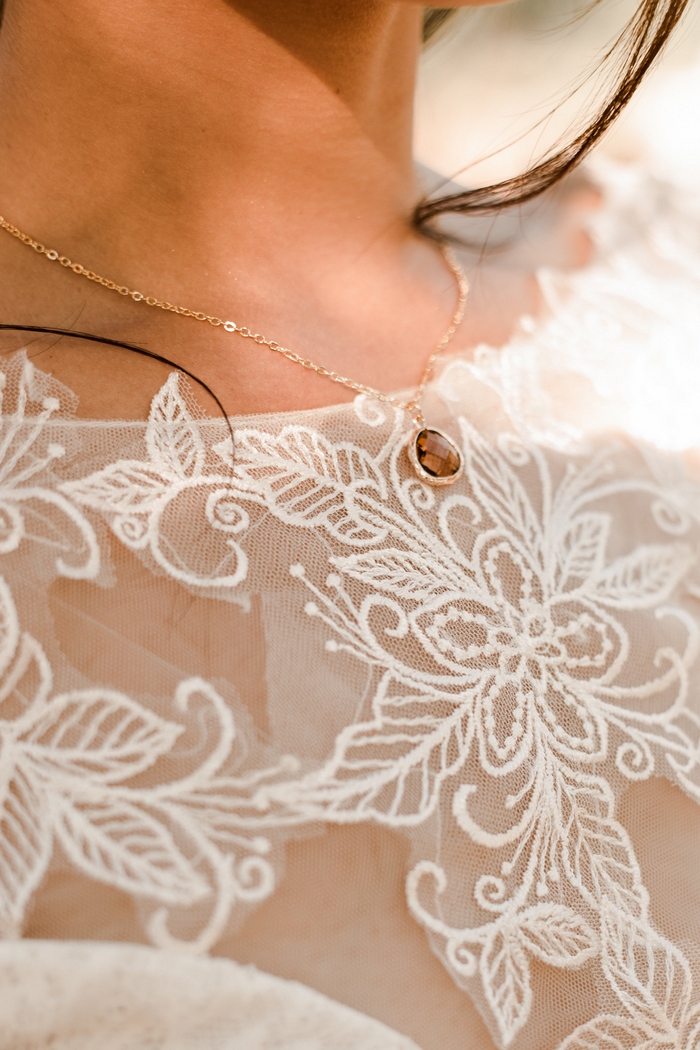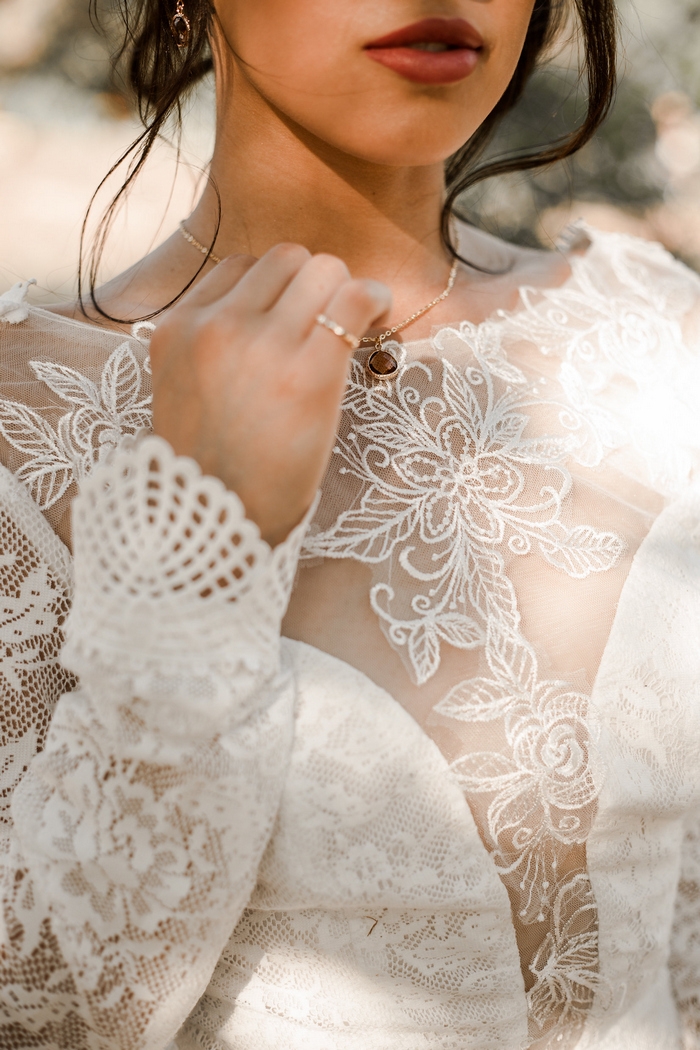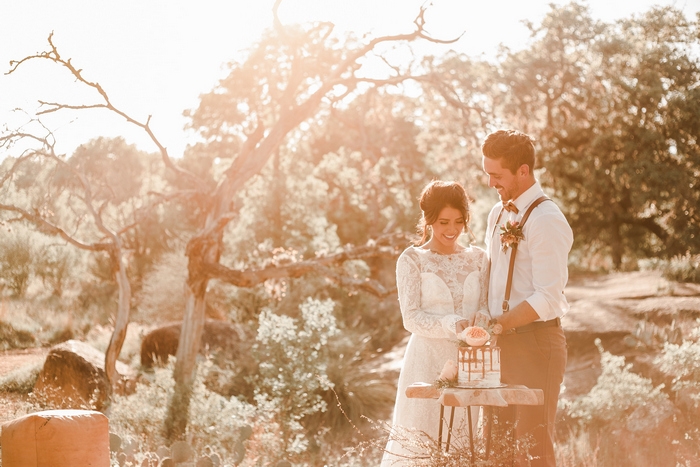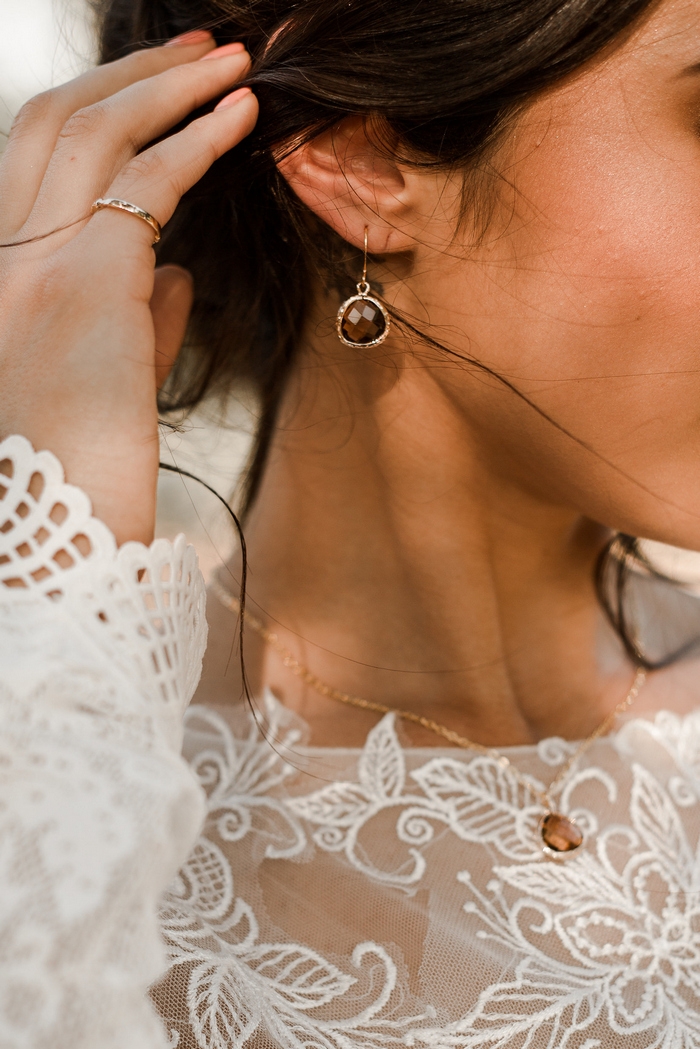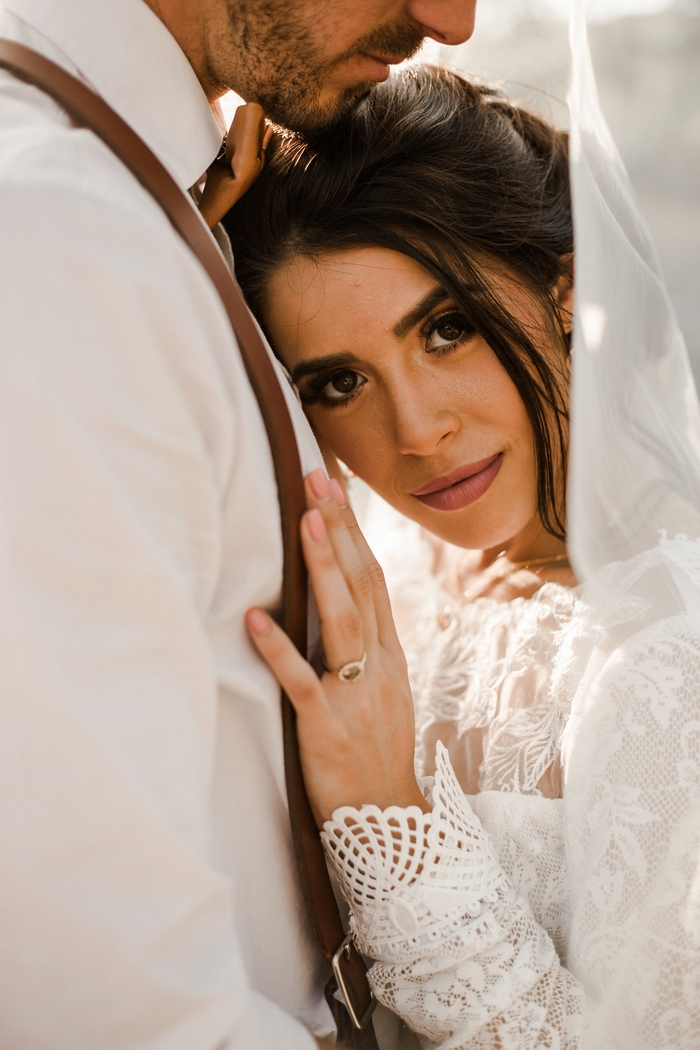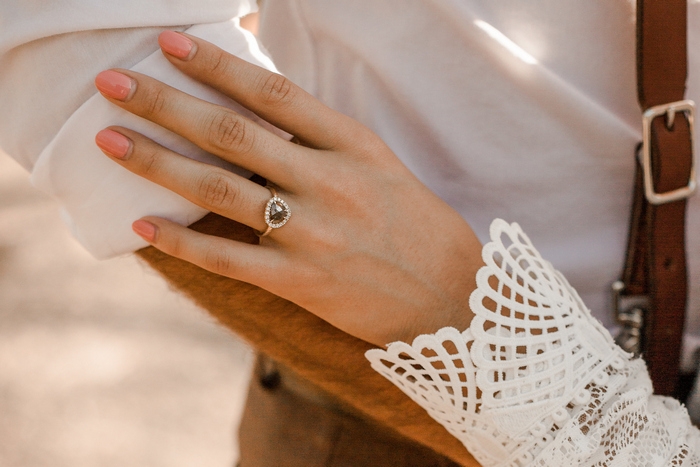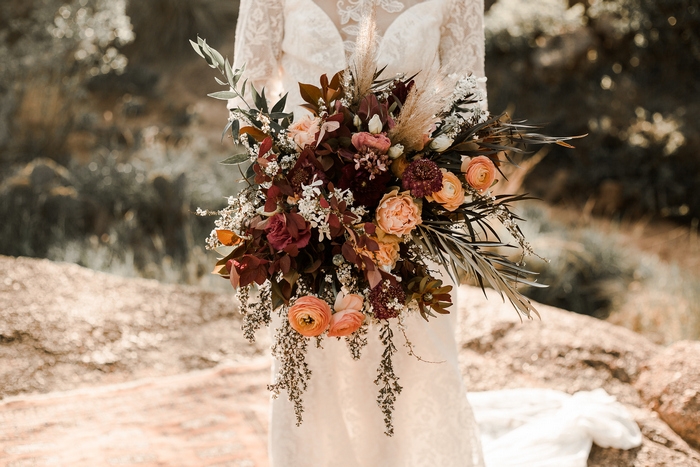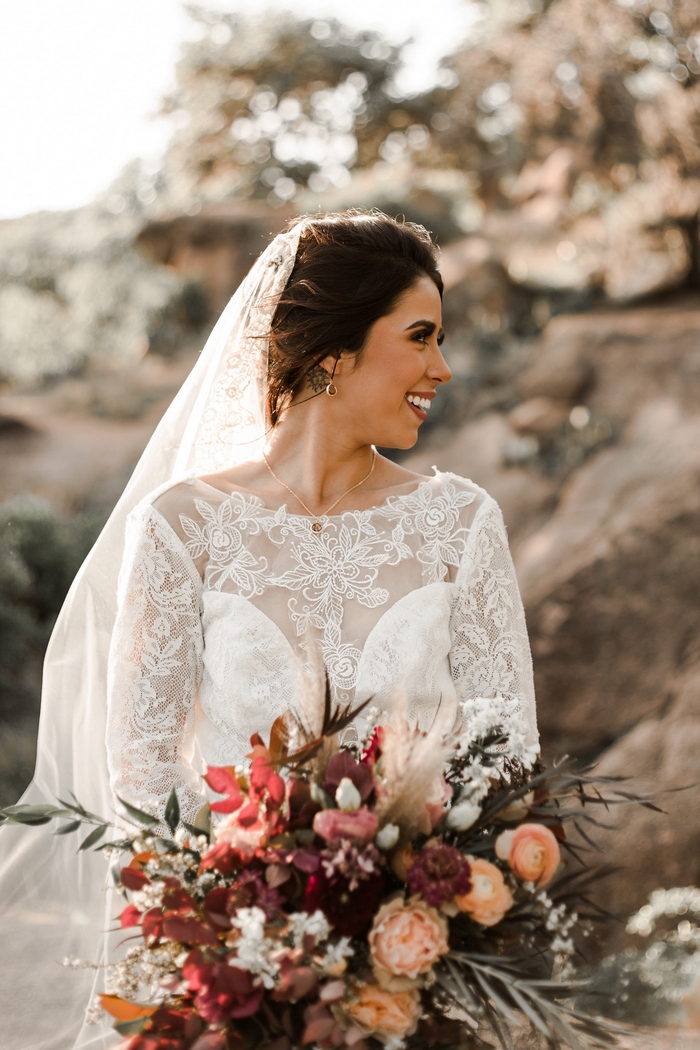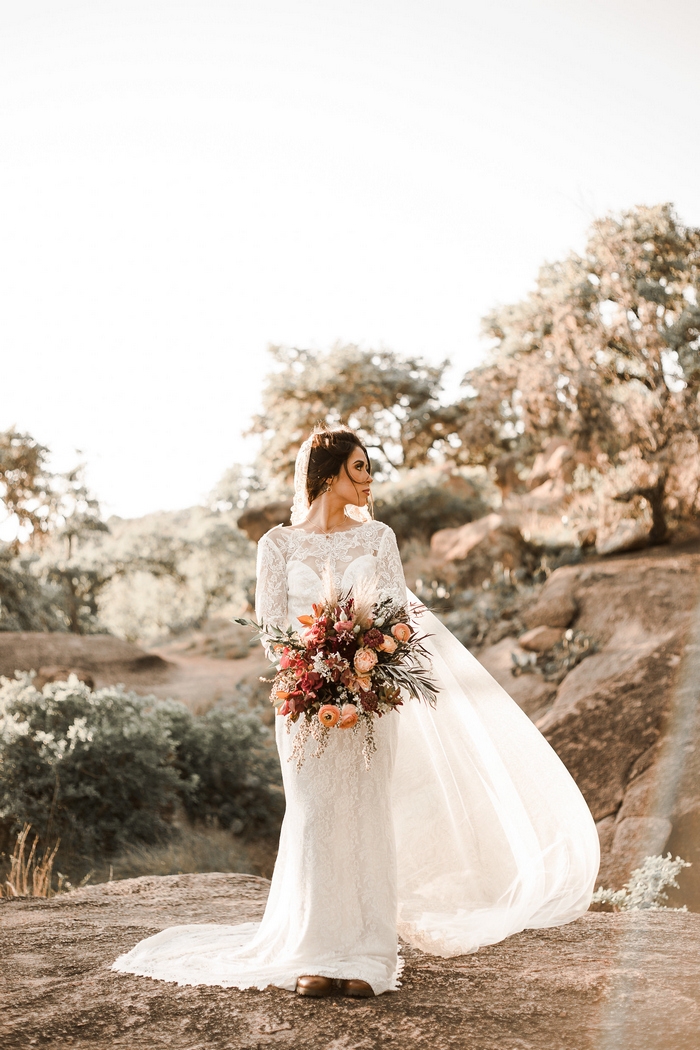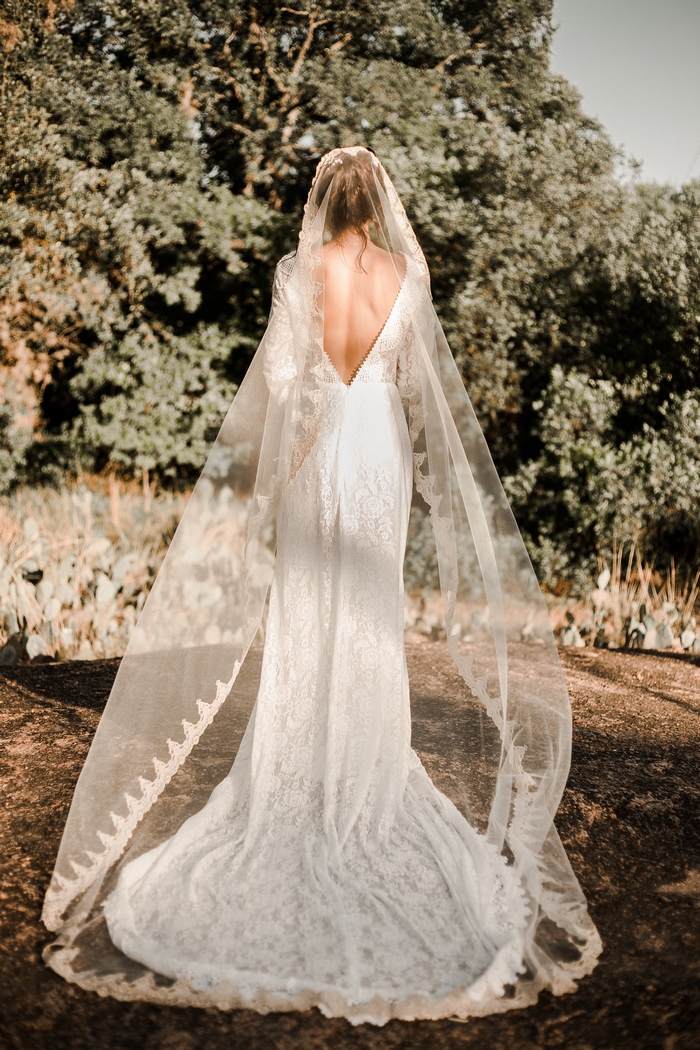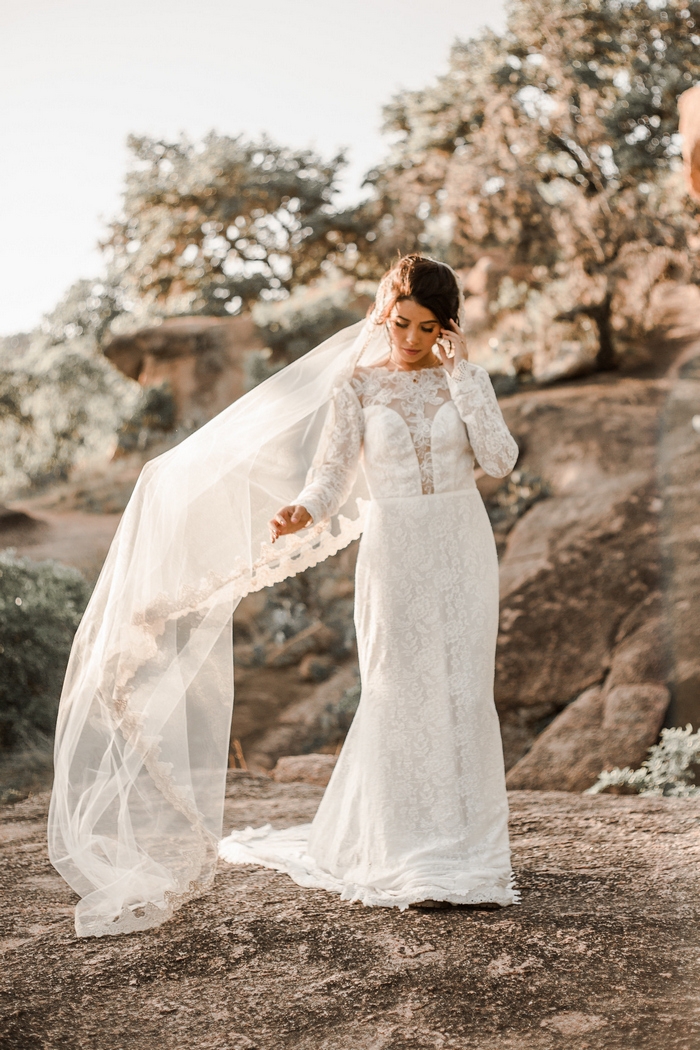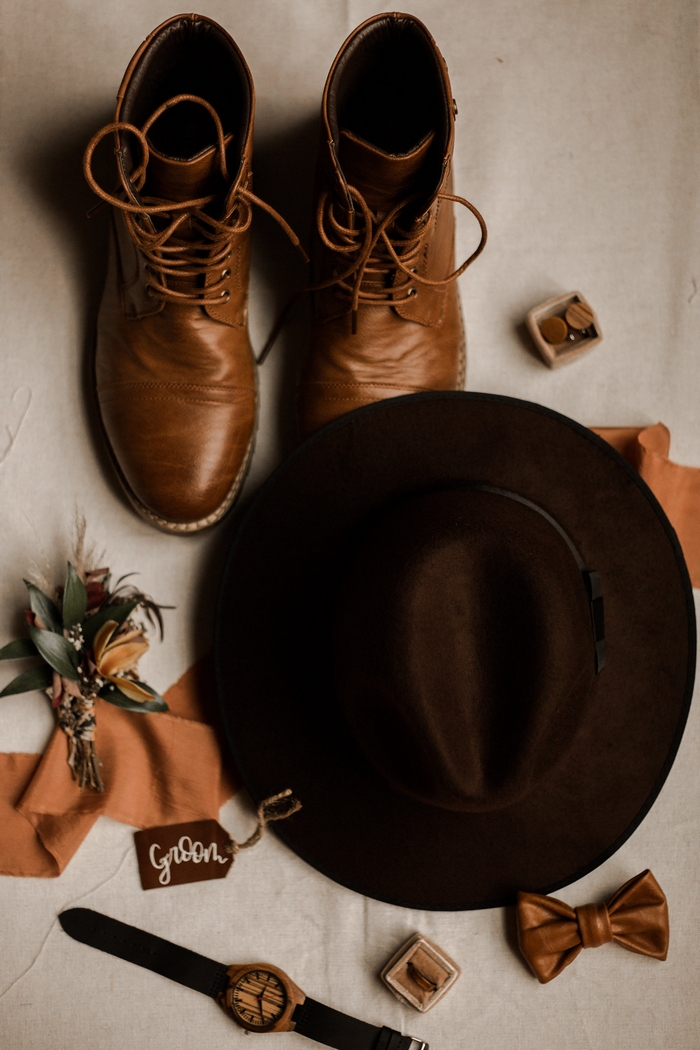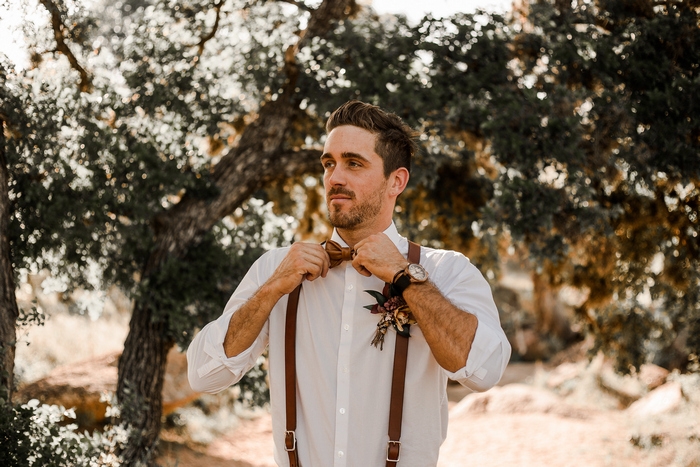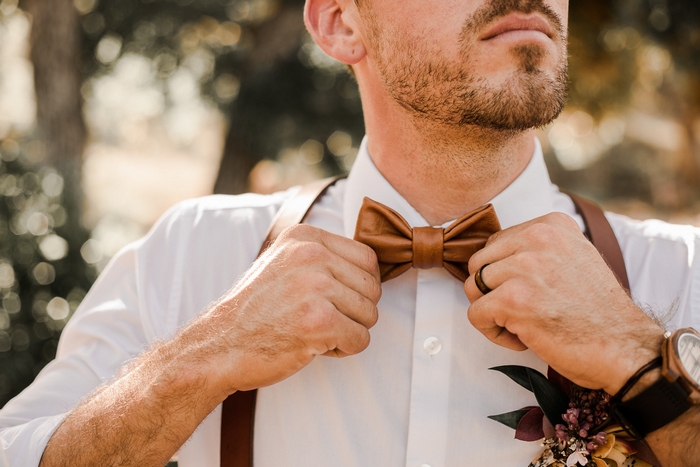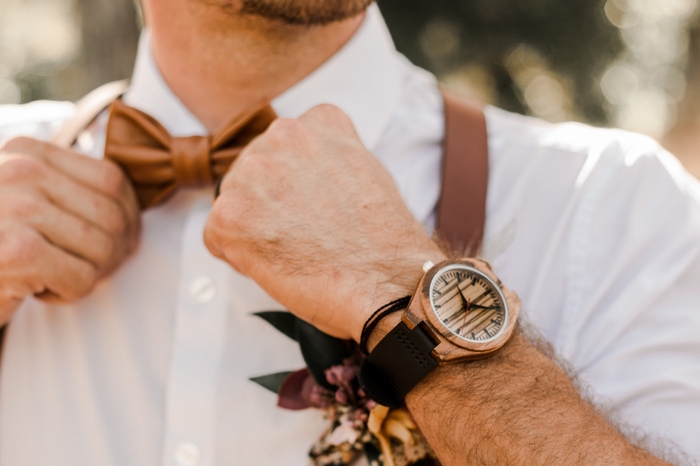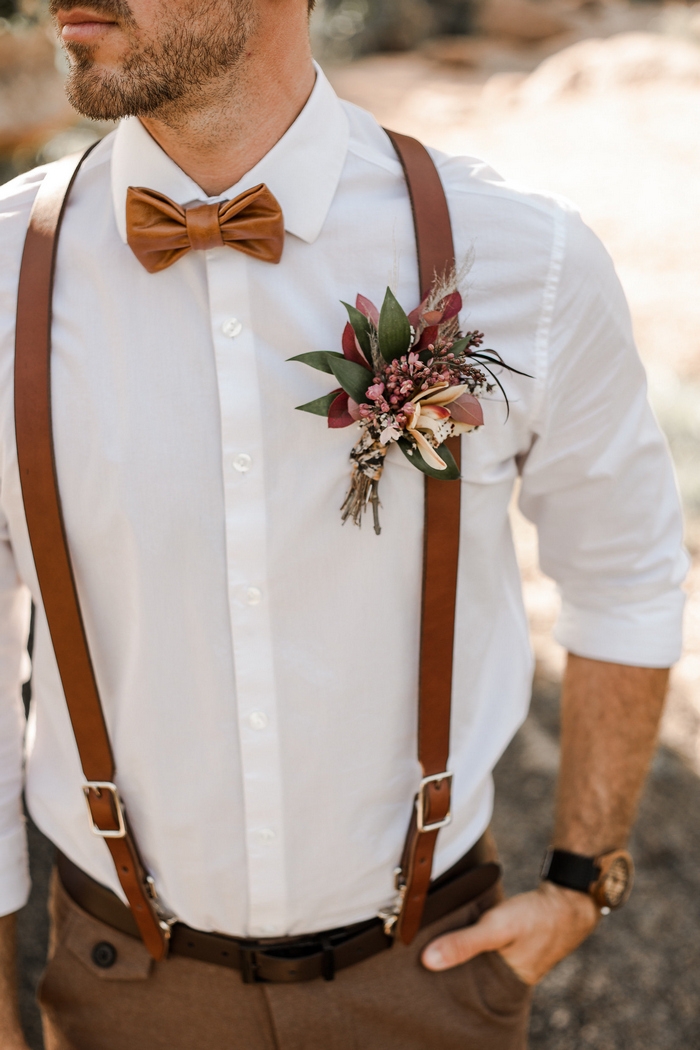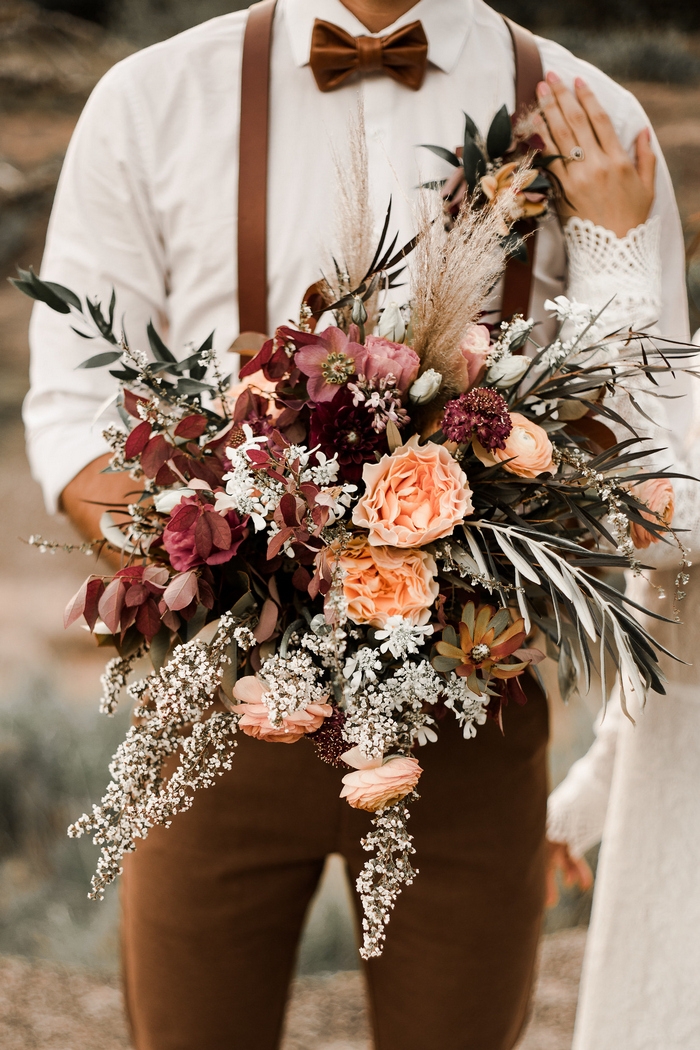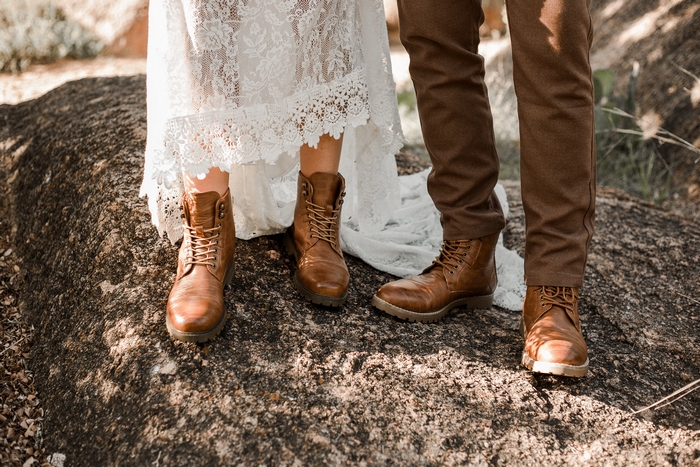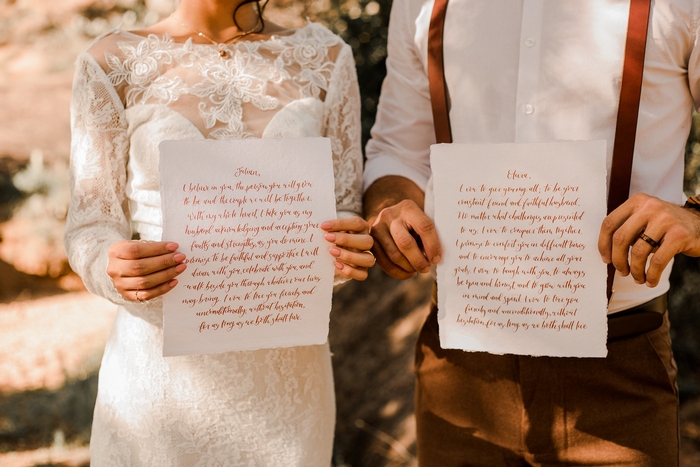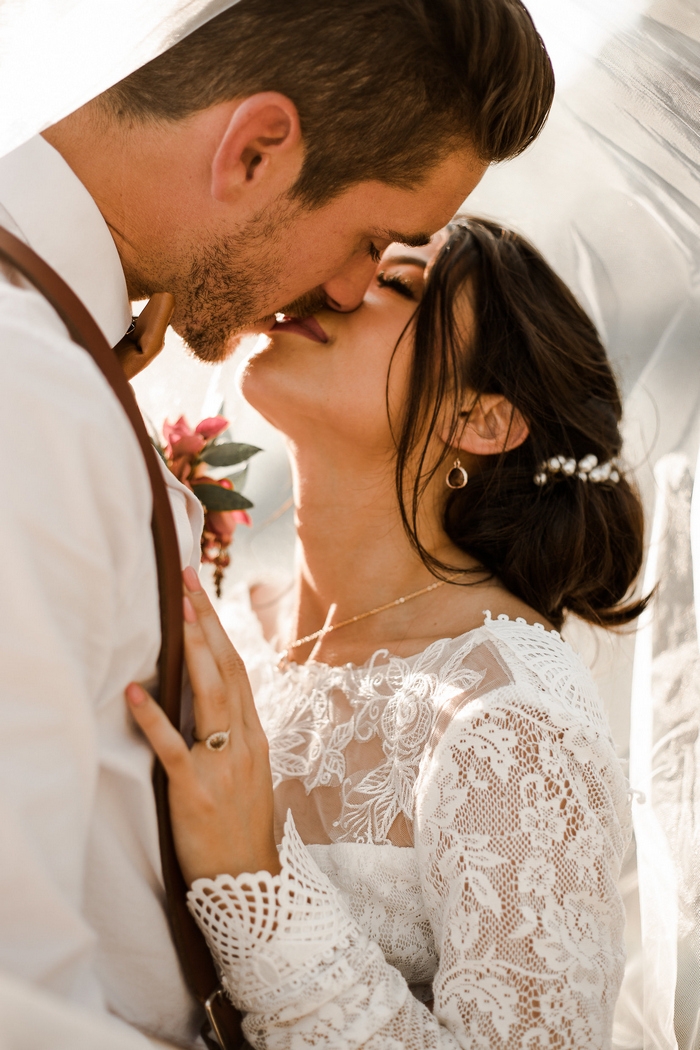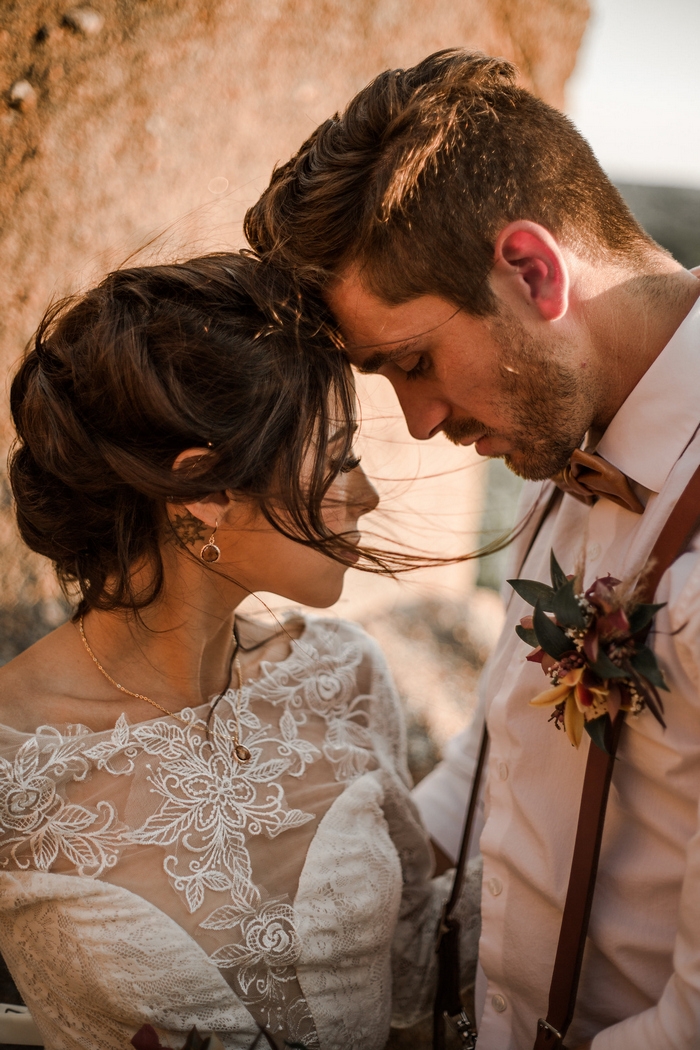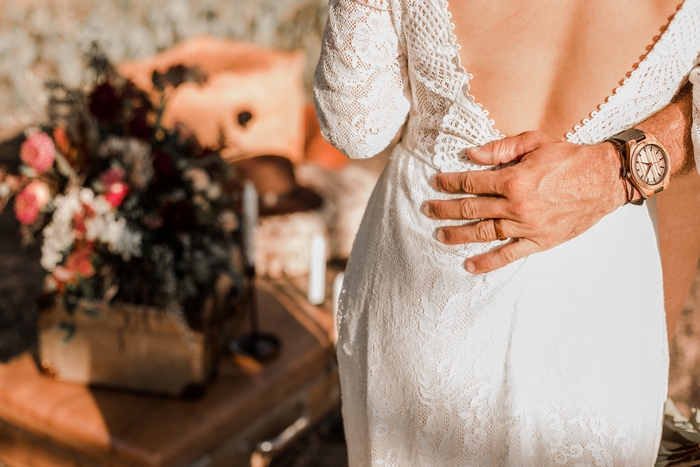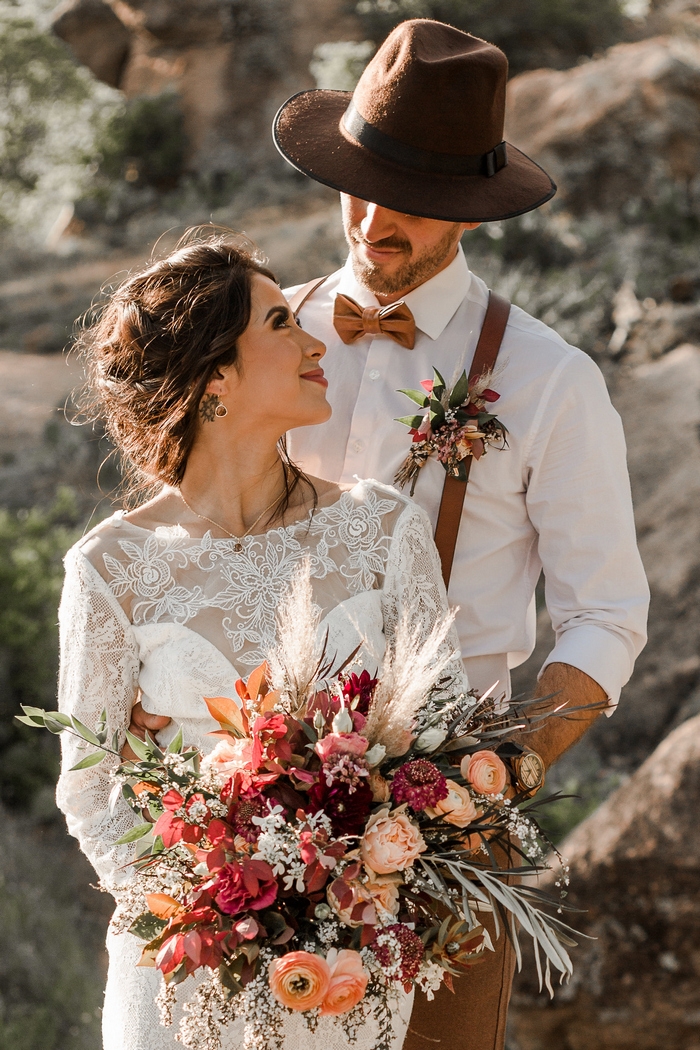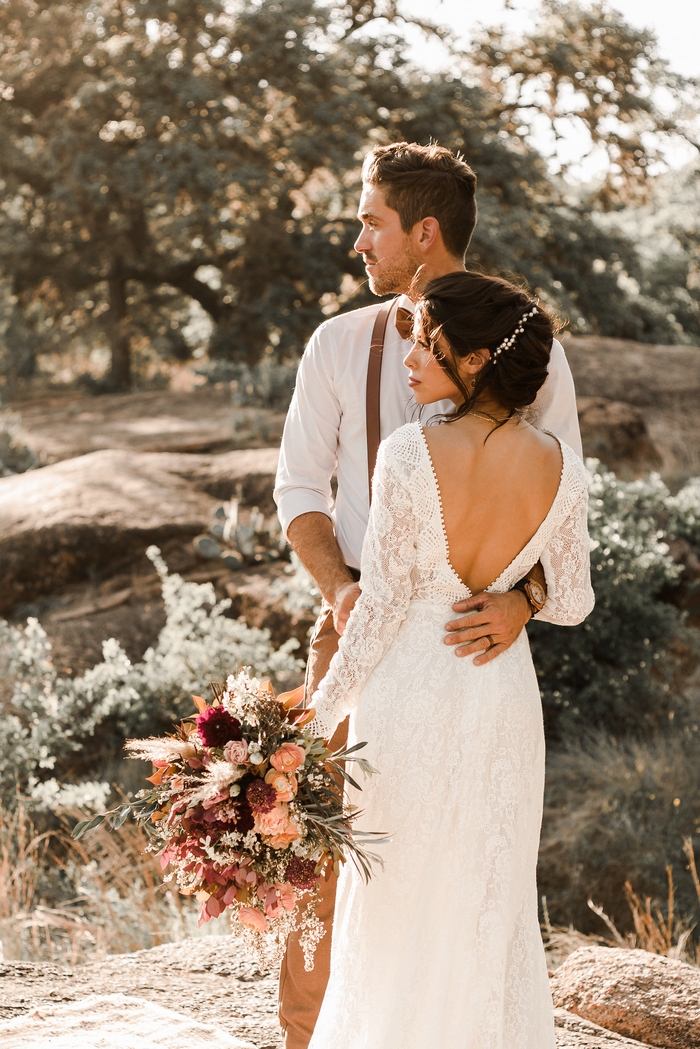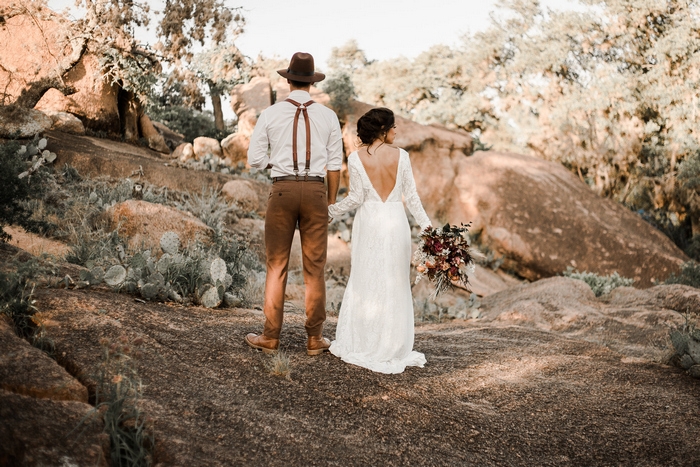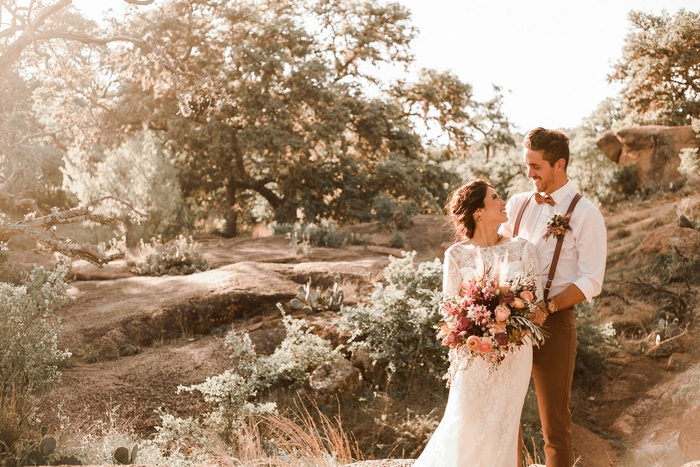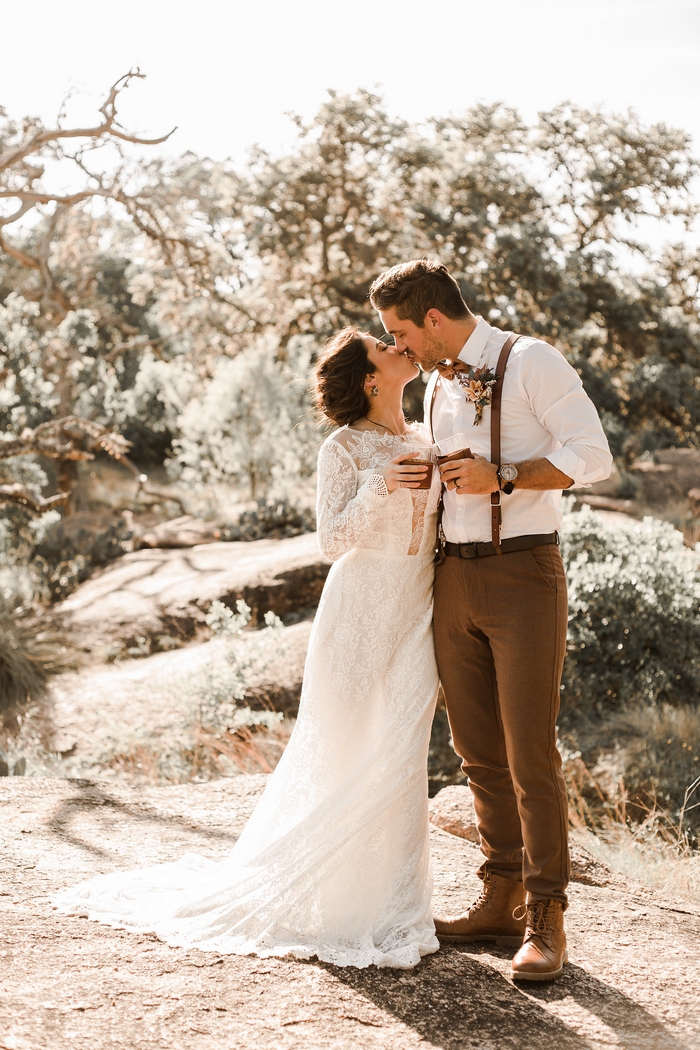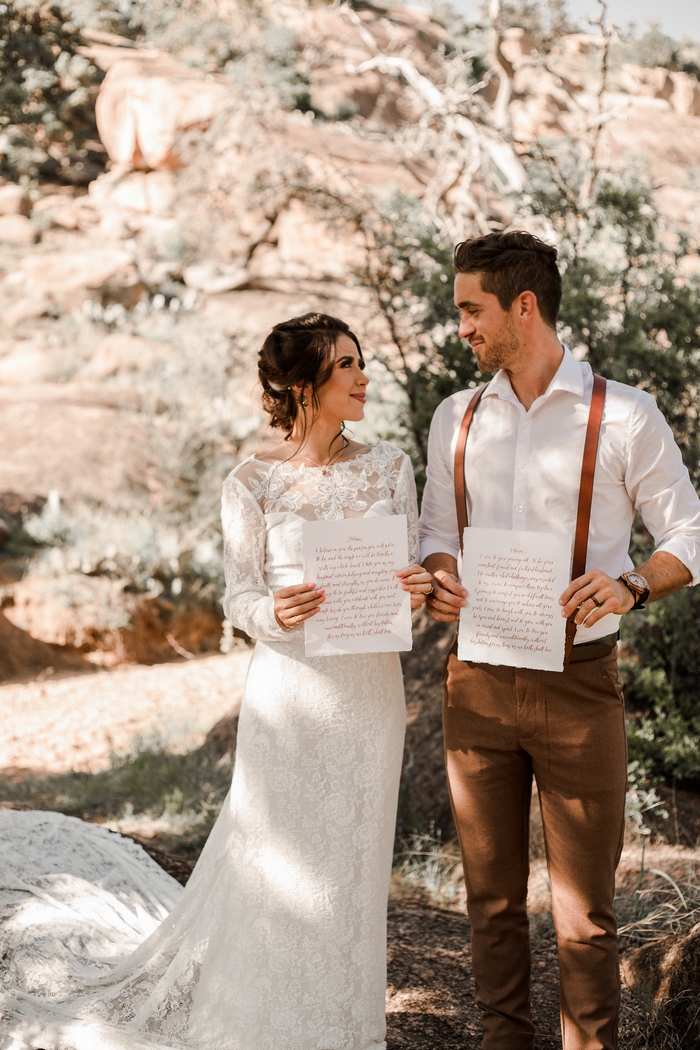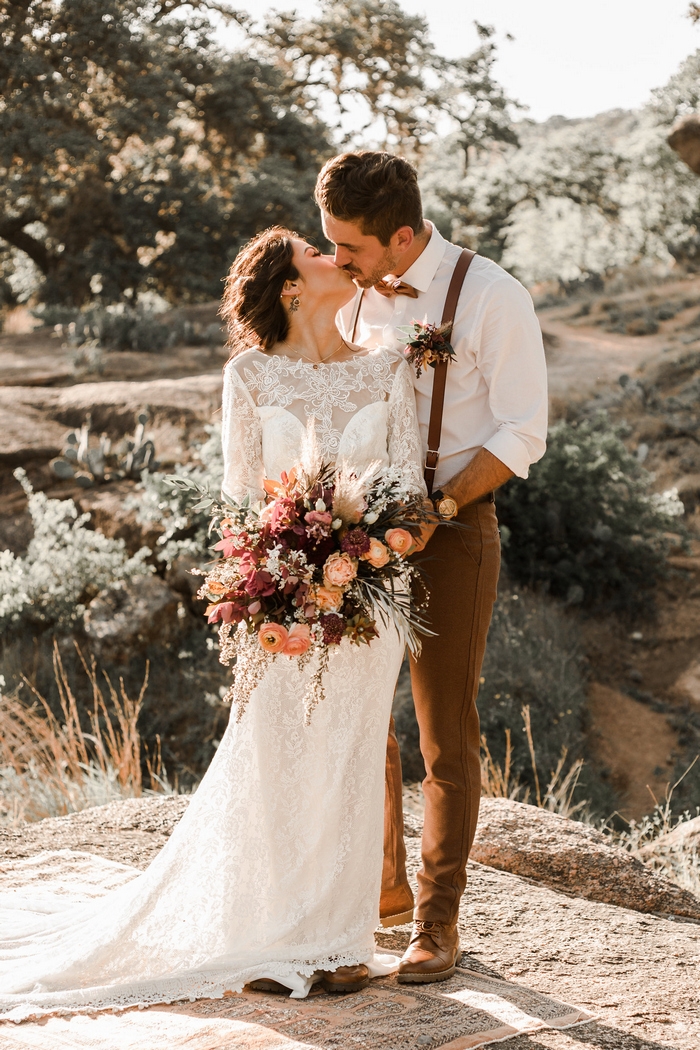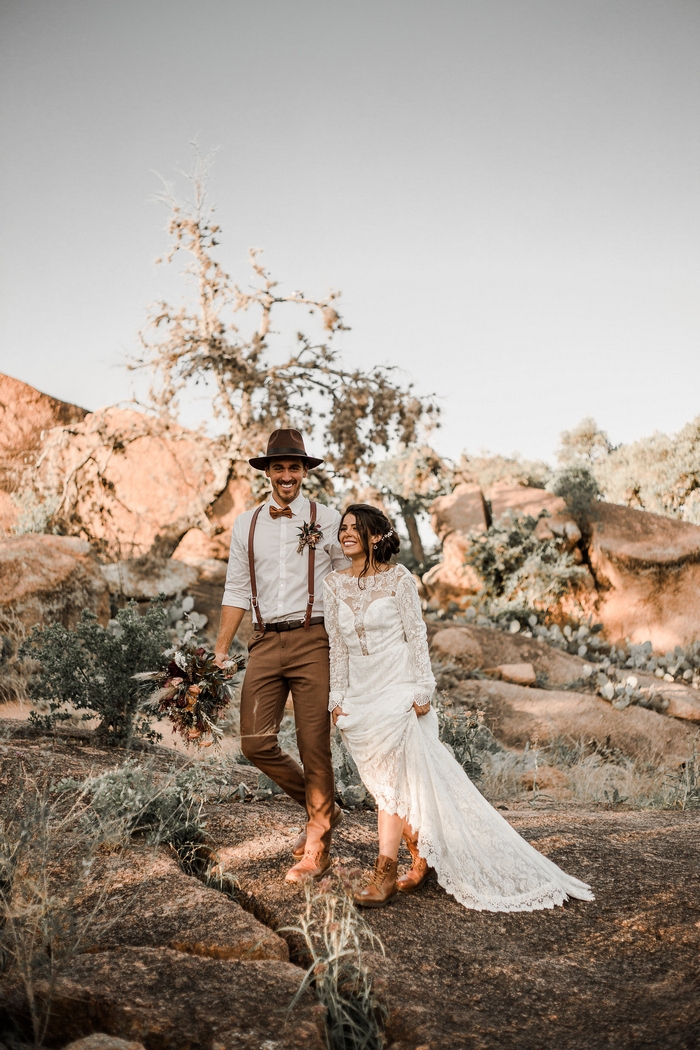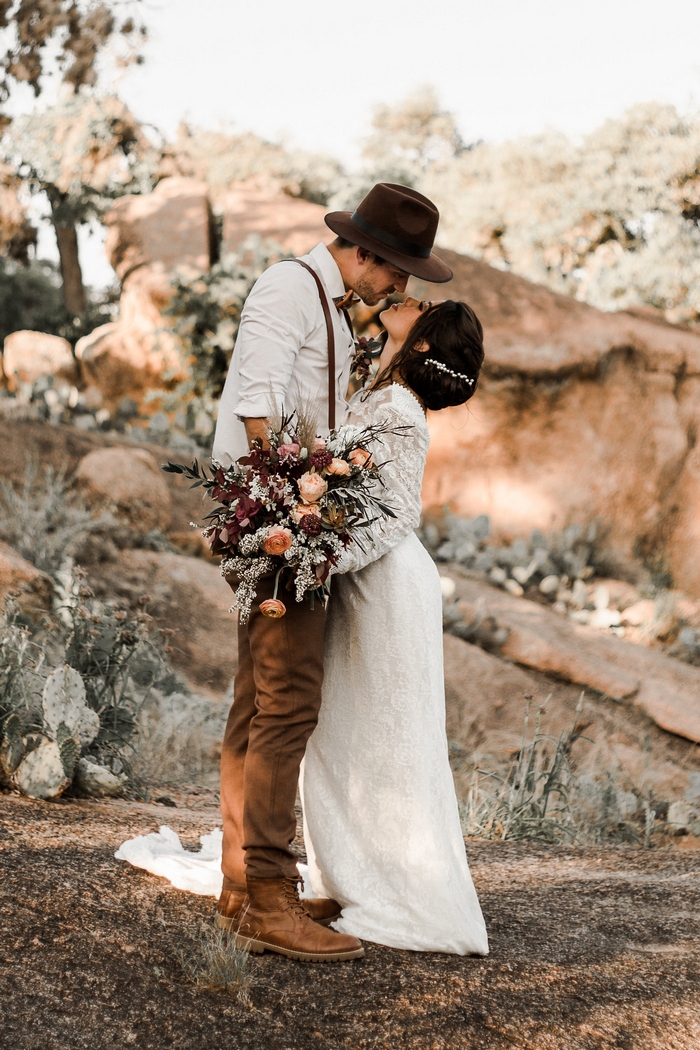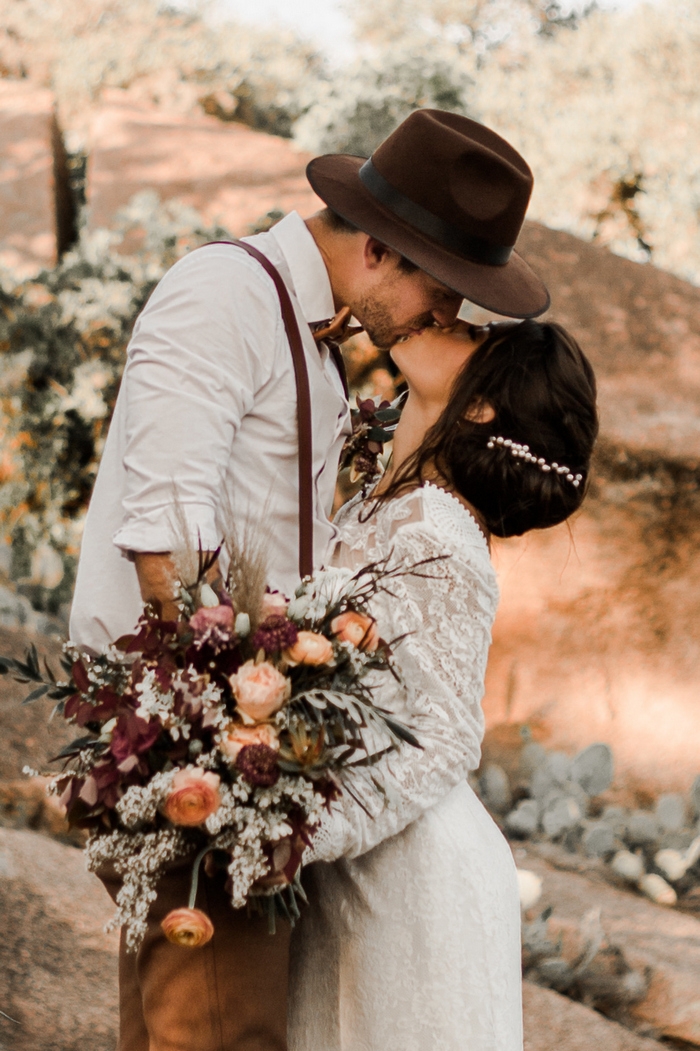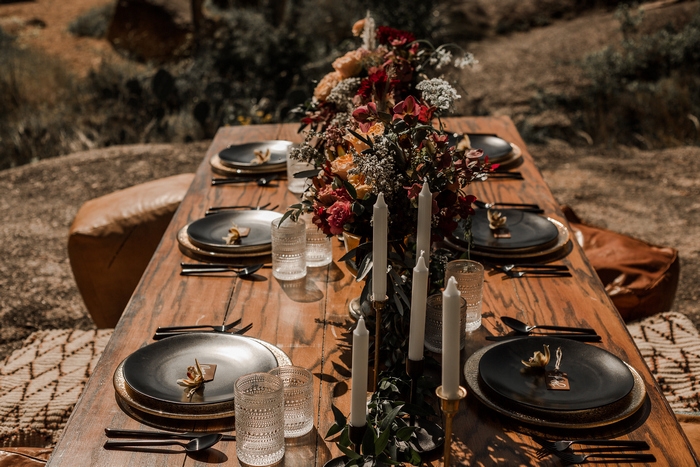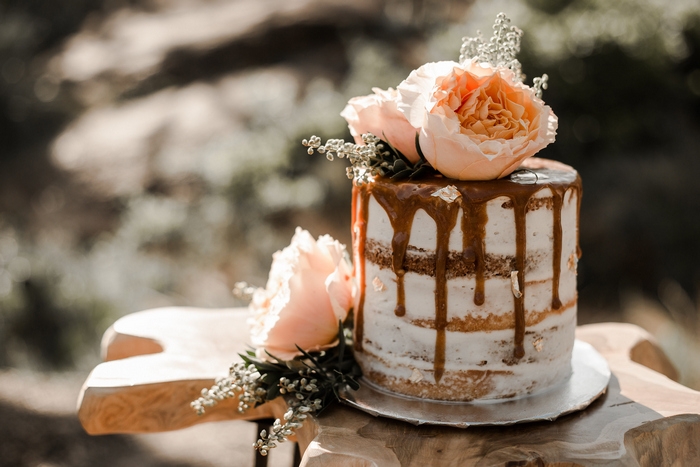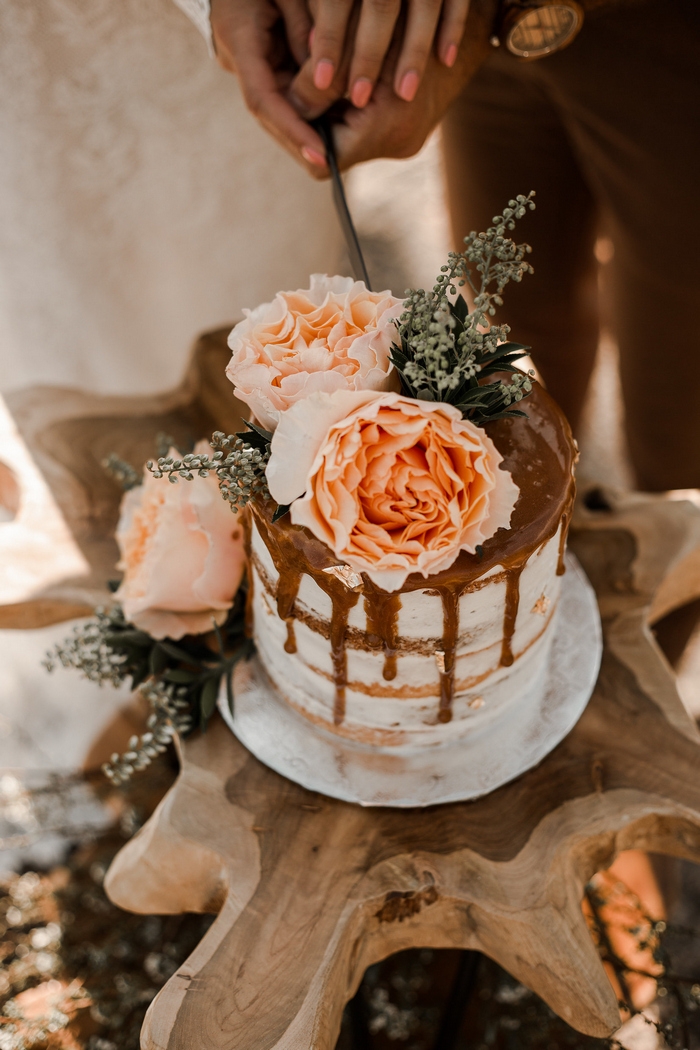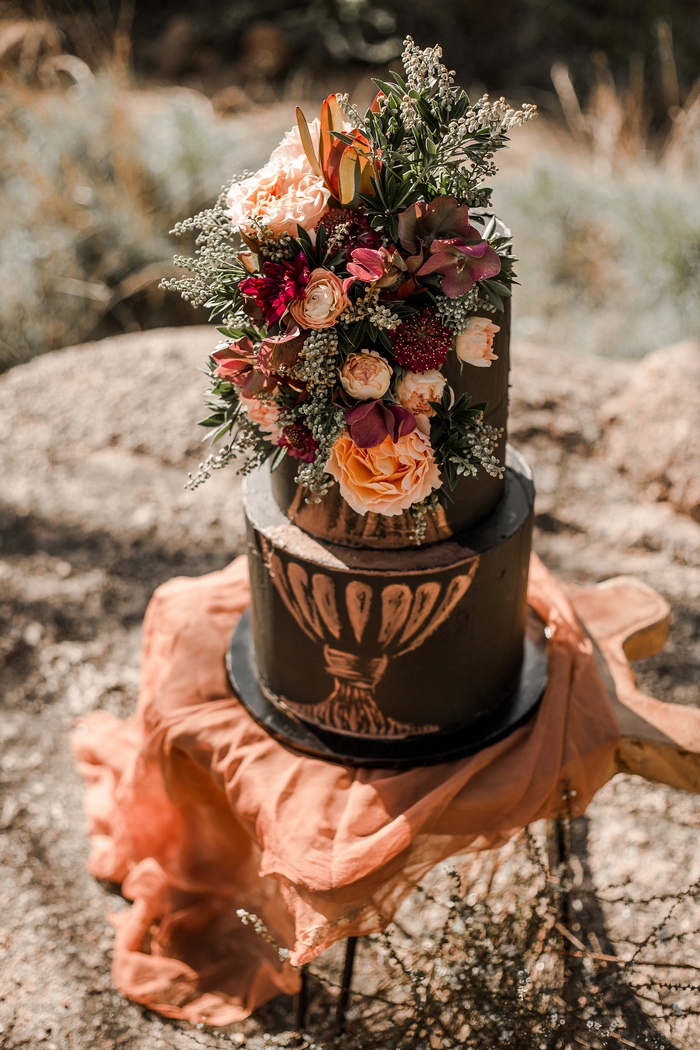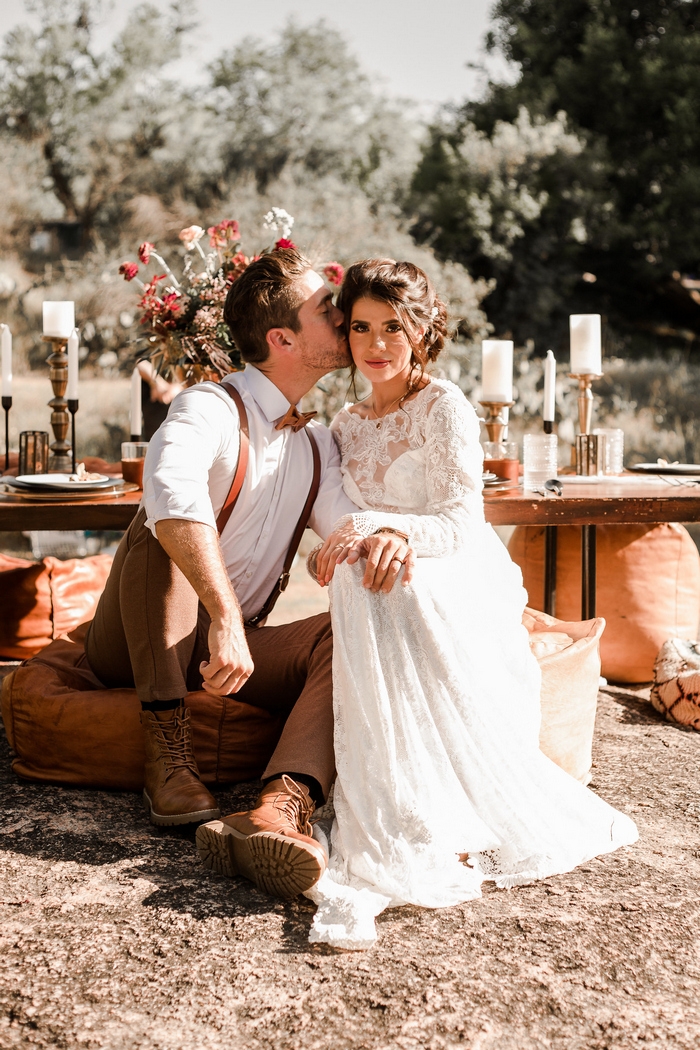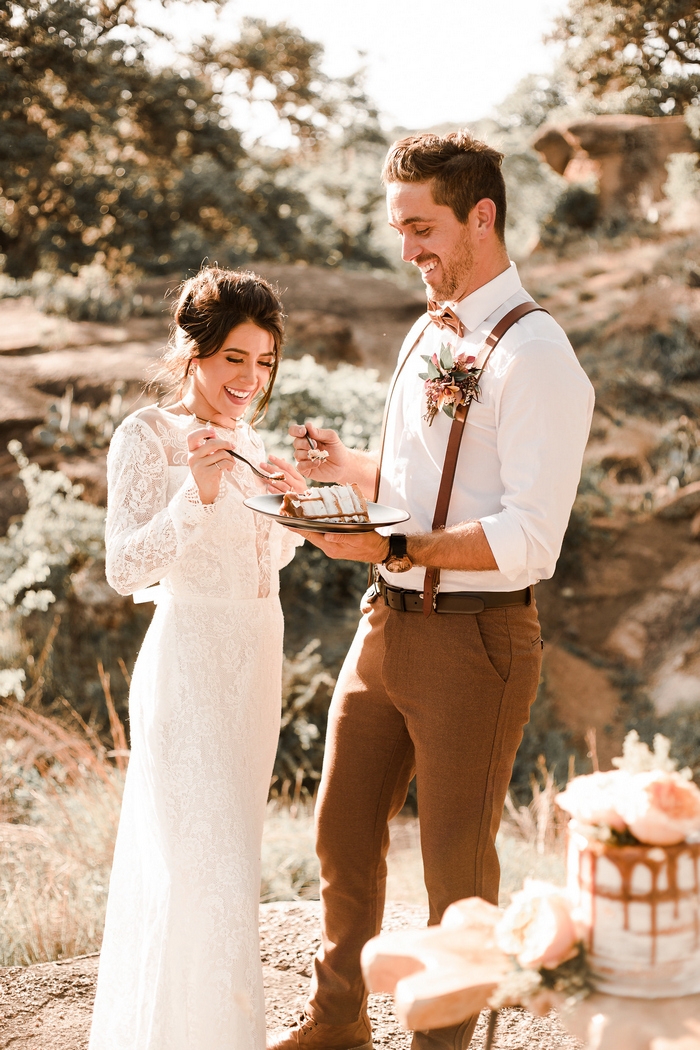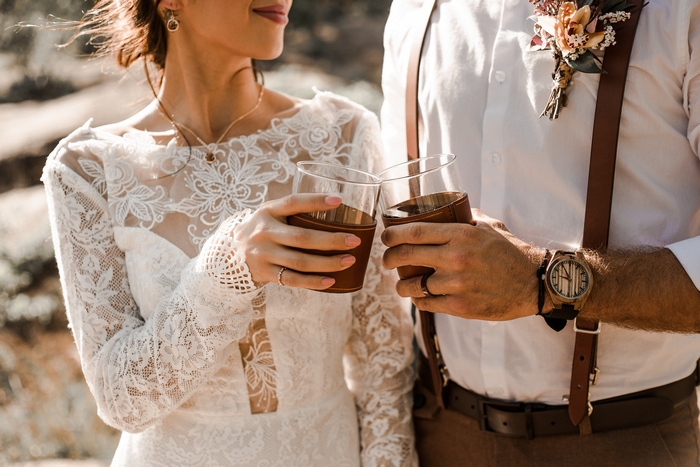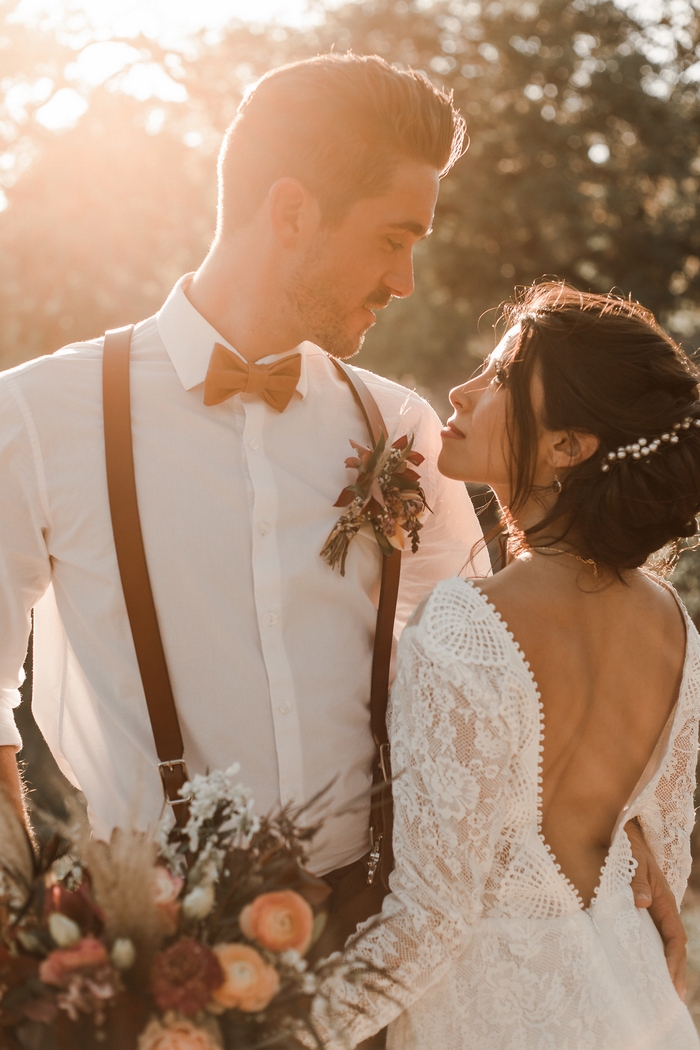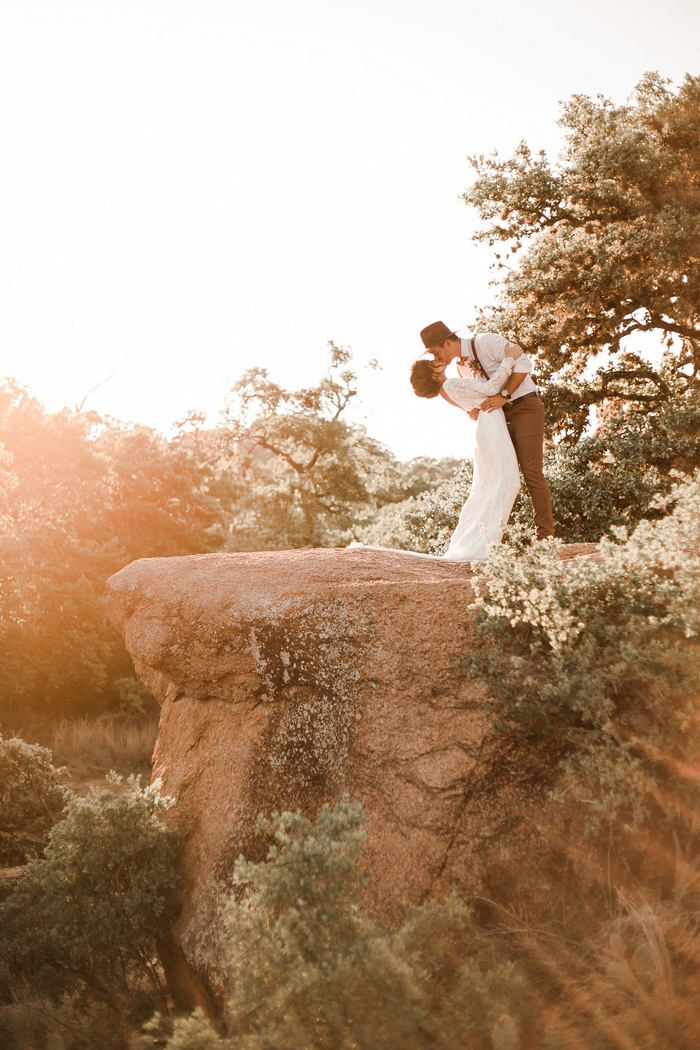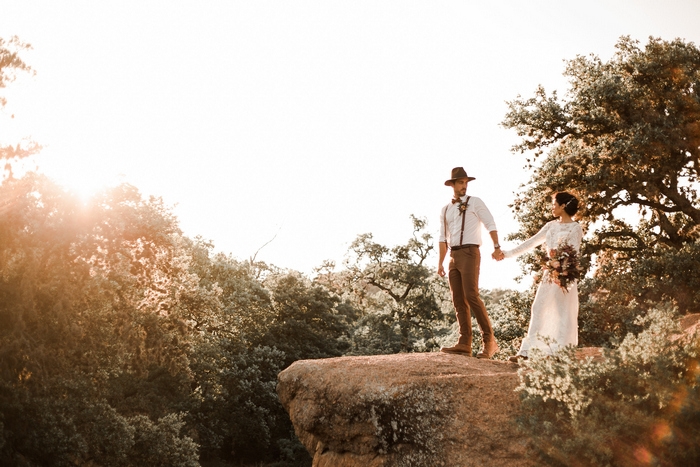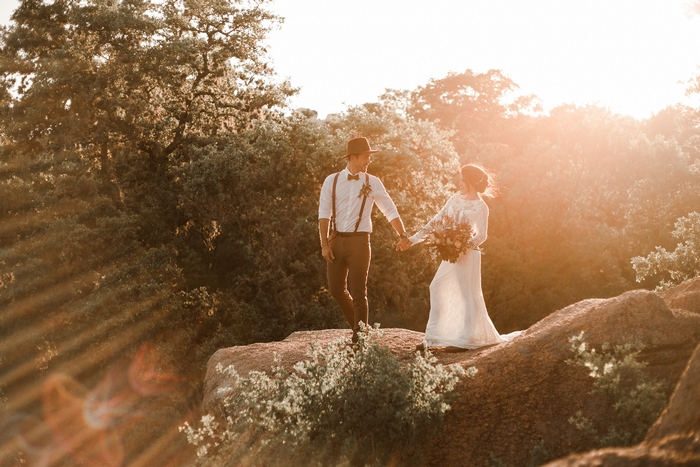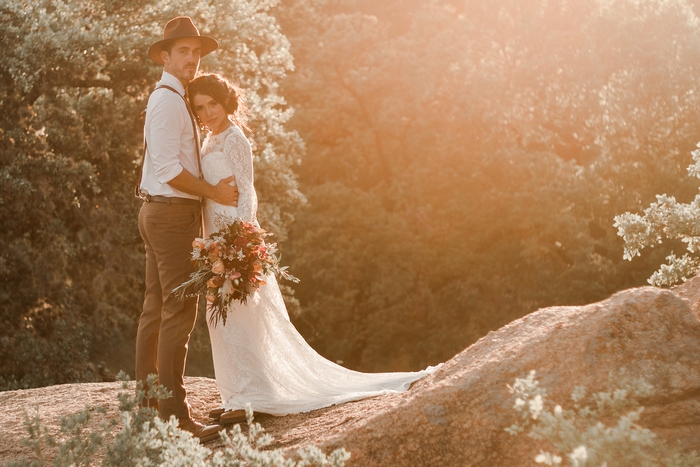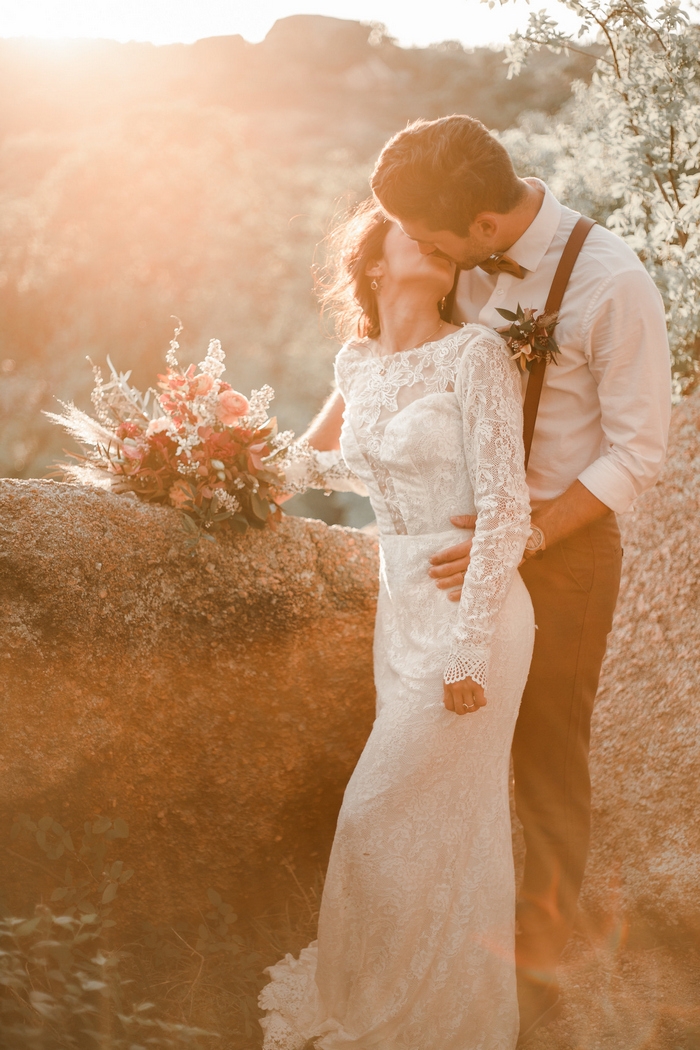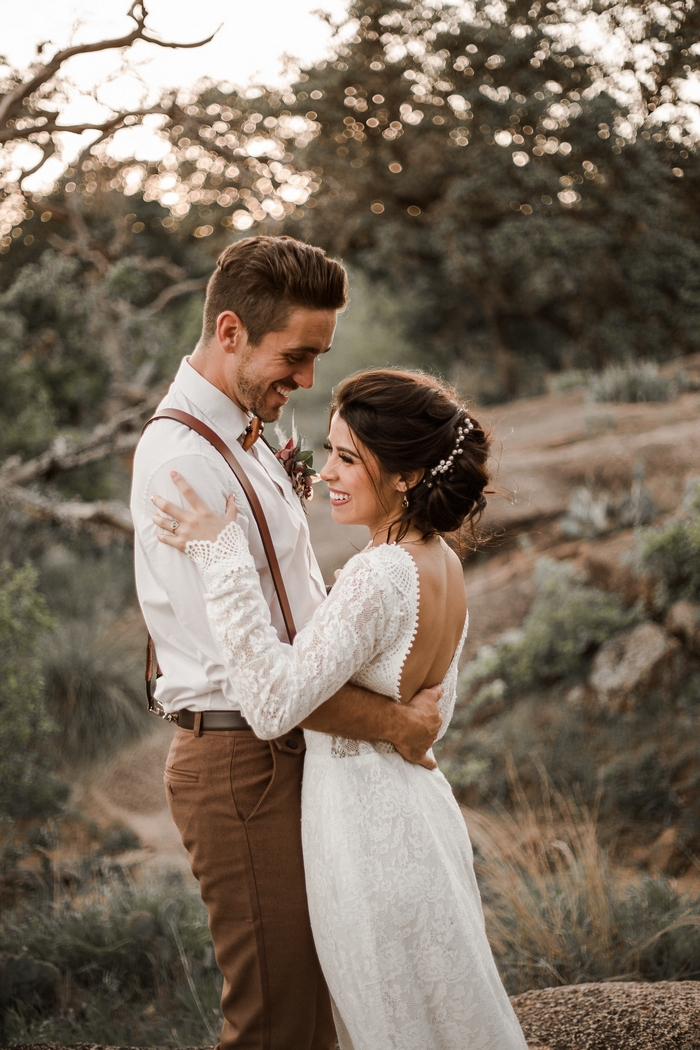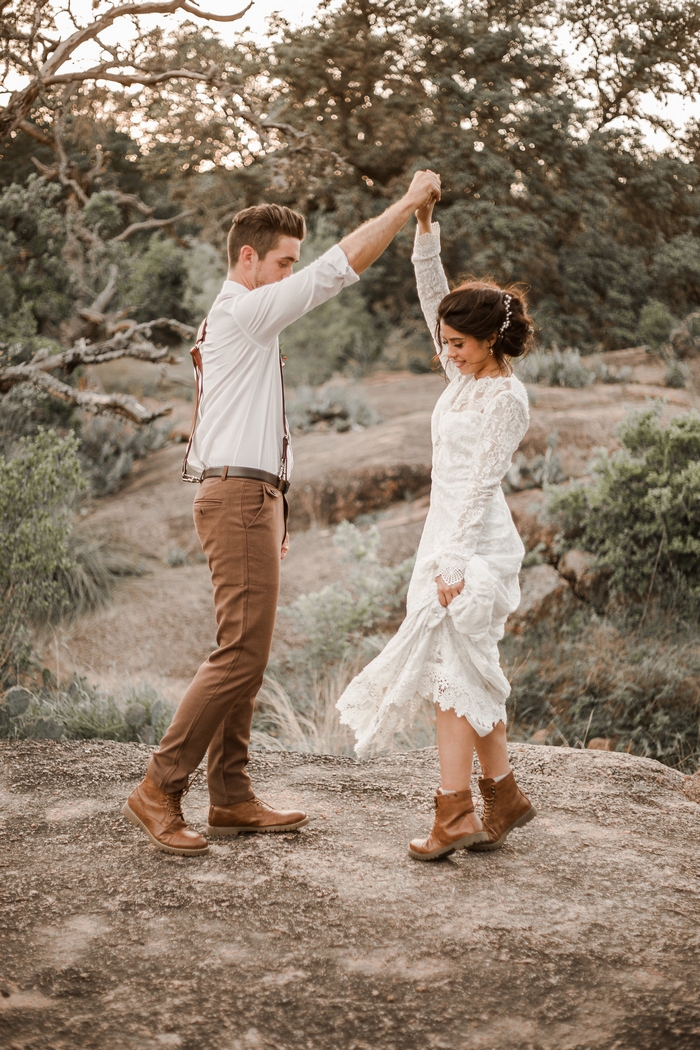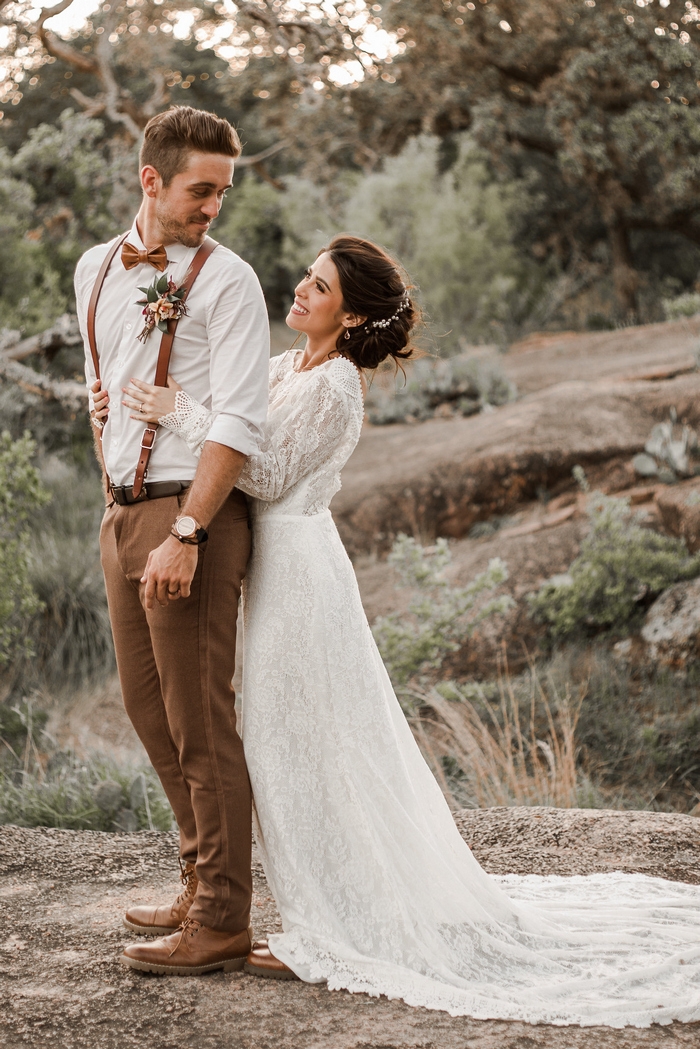 Vendors:
Photography: Wild Love Photography
Coordinator: Katie Frost Weddings
Florists: Copper & Birch
Rentals: Beautiful Event Rentals
Cake: Cakes Couture
Calligrapher: Angela Davidson Design
Dress Designer: Flora & Lane
Veil: Mabadi Bridal
Womens Ring: Studio 1040
Jewelry: Theresa Rose Designs
MUA: Whitney Alexis
Hair Stylist : See Kate Create
Tie: Silas & Sloan
Cufflinks & Watch: Groomsday
Suspenders: No Slip Suspenders
Mens Ring:Wood Wedding Bands
Ring Box: House That Crow Built
Ribbon: Thistle & Twill
Passport Cover: Bramble & Been
Whiskey Glasses: Sugarhouse Leather
Bride & Groom: Kayhla Zeagler & Blake Fountain