Today, Allie Anderson from Presh Events shares a gorgeous Southern California shoot with the theme of rustic elegance. The shoot features a bride with stylish, long, loose curls and a floral wreath crown.
With rich gold, green and maroon tones, this styled shoot is perfect inspiration for late summer and early fall brides. We are just adoring all the spectacular little details, like the artichoke centerpieces. So perfect for the eco-friendly or outdoorsy bride!
Here's what Allie had to say about the styled shoot photographed by Kimberlee Miller Photography:
The Ceremony Style
The most common request a couple will have with their planner is a unique experience for guests that showcases their story. For this styled shoot, we pictured a couple who wanted a more intimate feel for themselves and their guests of only close family and friends to enjoy. Turning a wedding venue into an unthinkable surrounding is the key to the exclusive experience a couple wants. We decided on Hartley Botanica– a botanical garden wedding venue in Southern California. 
For the ceremony setting, we chose a variety of vintage furniture ranging from a burgundy tufted chair to an extravagant Victorian couch. We took twelve vintage pieces with wooden chairs chosen at random and scattered them around the ceremony site…. Delicate ivory laced cloth was placed on dark walnut coffee tables arranged around the antique couches and chairs. We placed at various eye-levels an arbitrary collection of gold trinkets and loose organic flowers as a centerpiece. The finished feel was cozy and warm with a "secret garden" vibe.
The Reception Look
For the reception, we delicately styled a large dark oak table with rare china place settings, diverse vintage wooden chairs, a burgundy settee for the bride and groom, and a plethora of romantic floral and decor. Although the table decor was picked at random, the gold-rimmed dinner plates and champagne flutes, brown goblets, and marsala linen napkins coordinated together through-out. Our floral designer surprised us all with her chocolate-smelling orchid mixed in the abundance of a deliciously rich garland.
Including something handmade by the couple makes guests feel a connection with the bride and groom. For the styled shoot, we added a splash of DIY decor by draping a handmade burgundy and laced fabric stripped banner above the dinner setting. 
The "Bride"
It is easy for brides to get carried away with current wedding trends instead of considering their own style for the big day. For our shoot, we hired a model that we thought would work really well with our ambiance. Haley has lengthy thick red hair and we had to take that into careful consideration when working with the colors and style we chose. Her hair blended exceptionally well with the color composition and contemporary garden scenery … Our florist designed a bold and beautiful flower crown for Haley to wear that matched her bridal bouquet. 
Finding a dress in a silhouette that works best for a bride can be exhausting if she gets caught up in the moment of trying on the trendy dress in the window of the bridal shop. Elizabeth Mackenzie is one of the best custom dress designers in Southern California. She found in her stash a floor-length sheath-style gown that flows straight down from top to bottom for Haley's tall, narrow shape. With our fabulous team of vendors working together, Haley made quite the statement!
The Cake
An ivory layer of luxurious ruffled fondant, a simple blanket of thick pearly icing and a coat of gorgeous gold sequins made this cake dazzling and delicious. With just a couple of small roses to add to the top, Frost It Cupcakery made the cake speak for itself!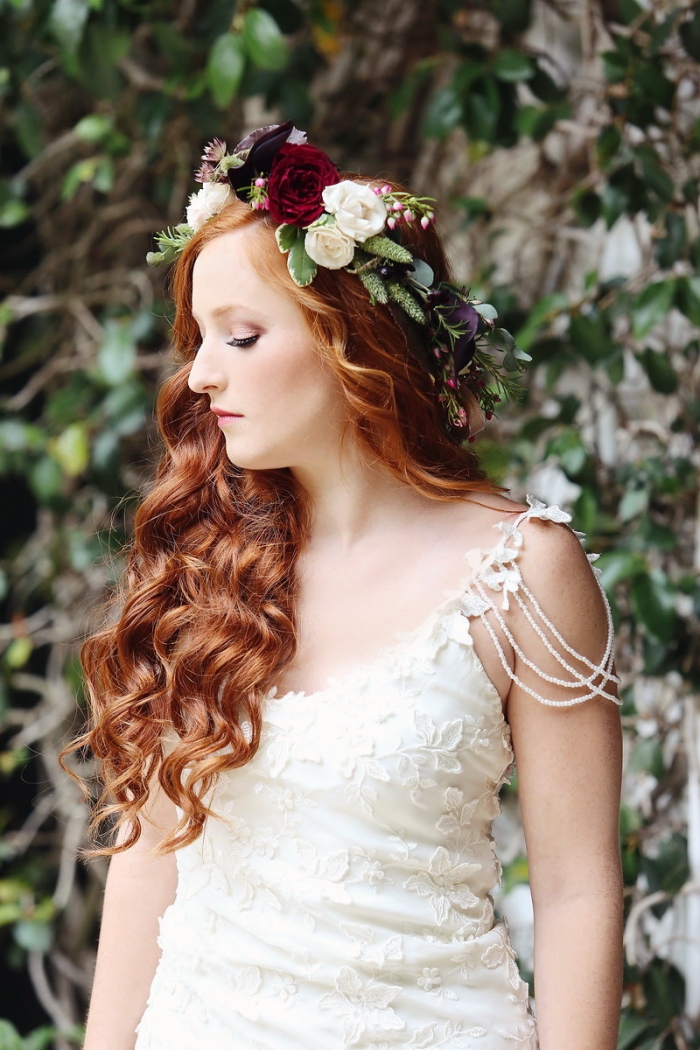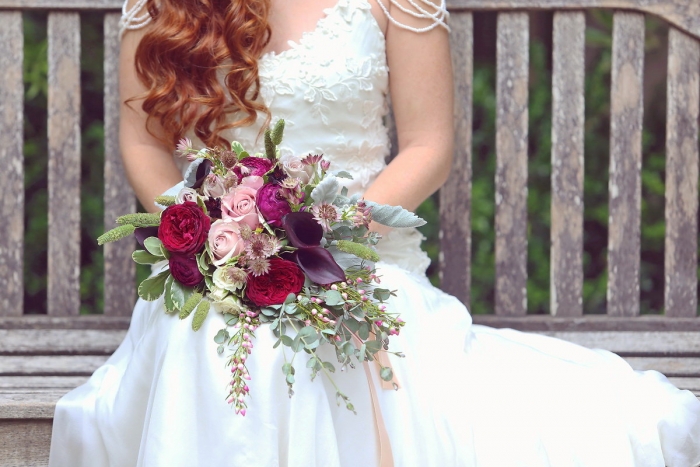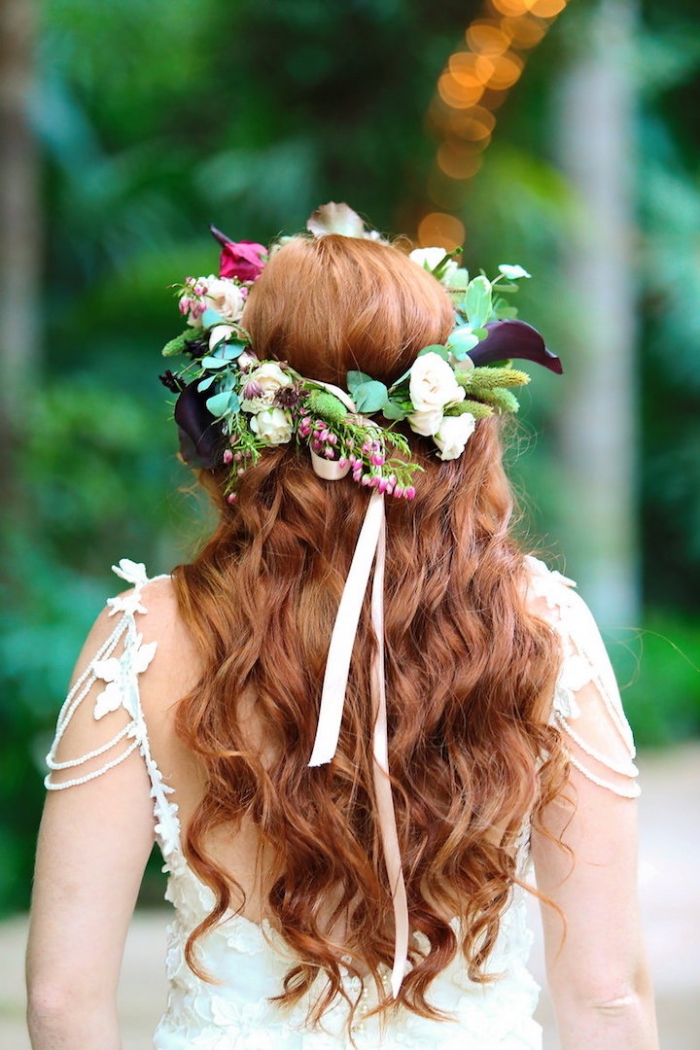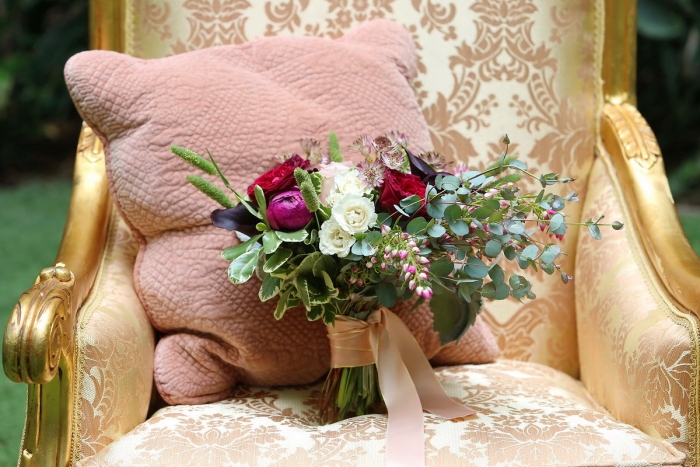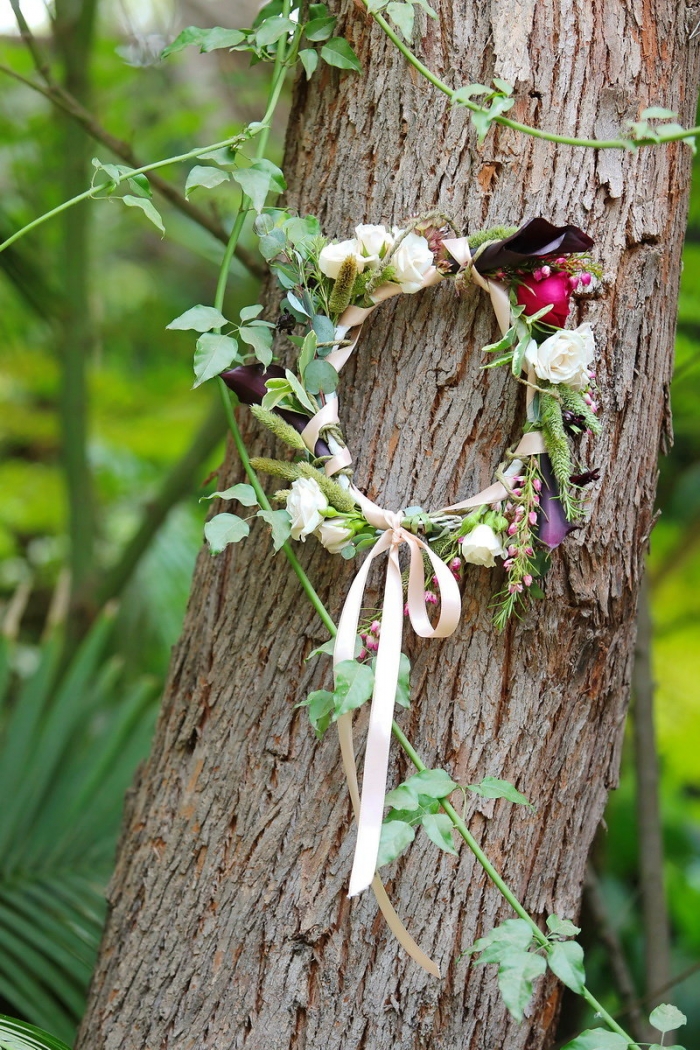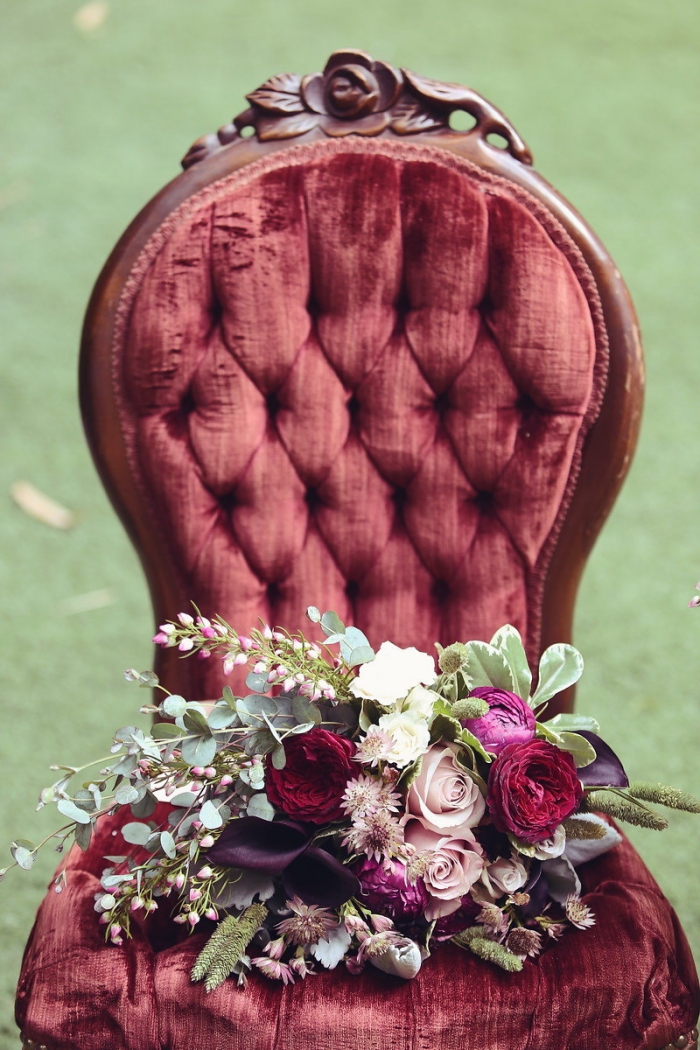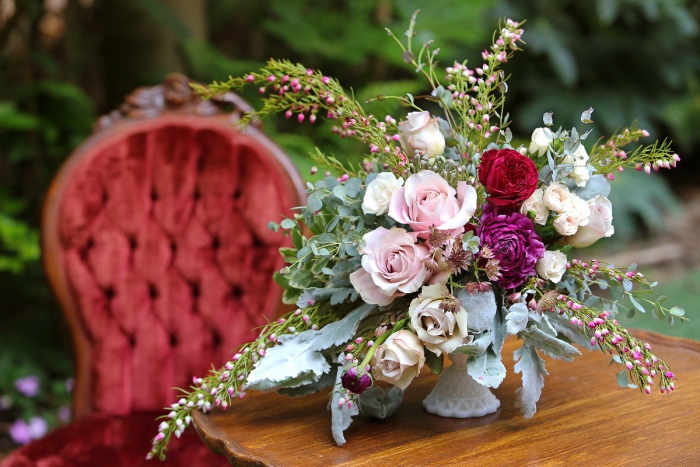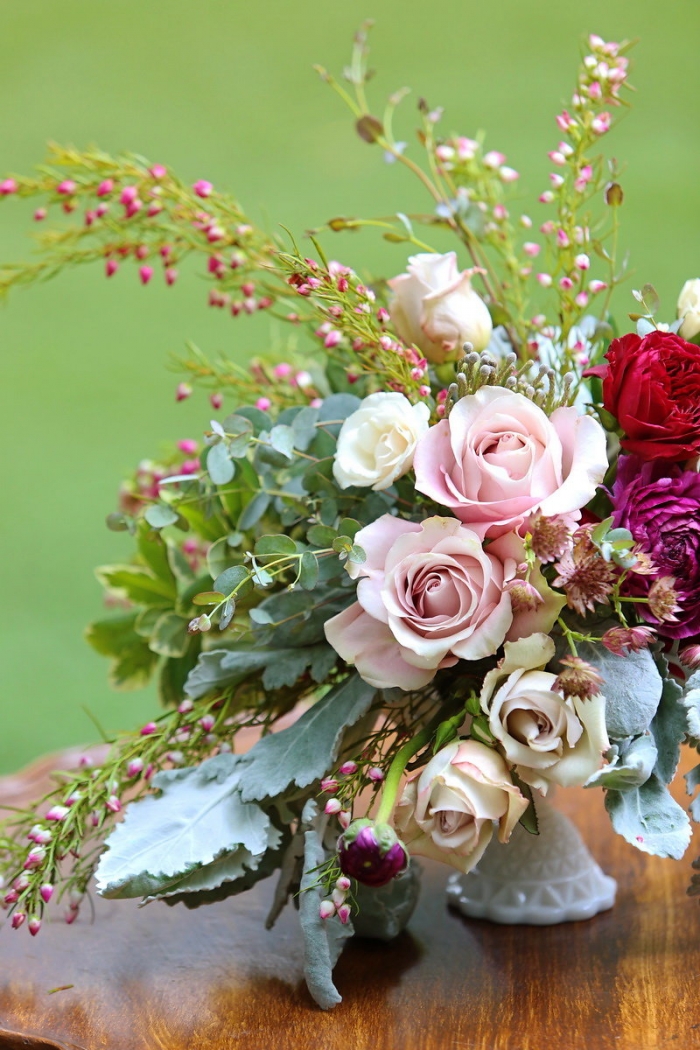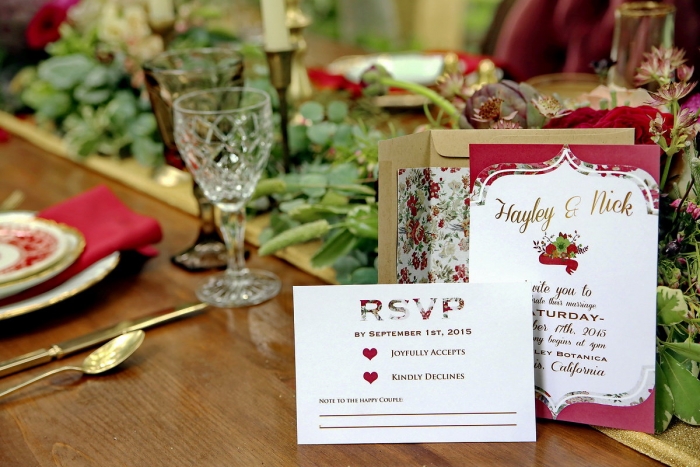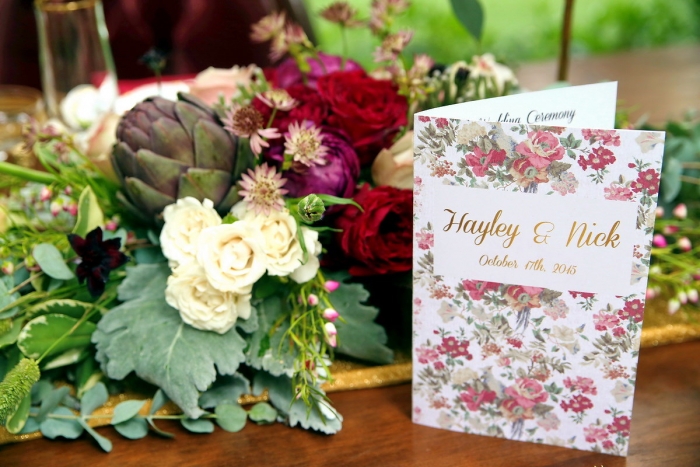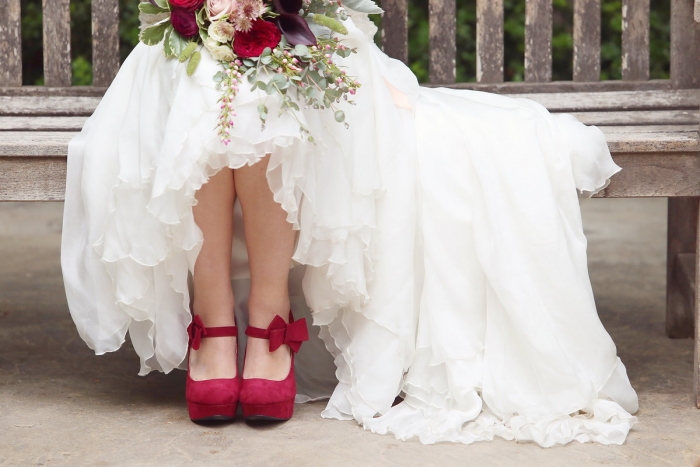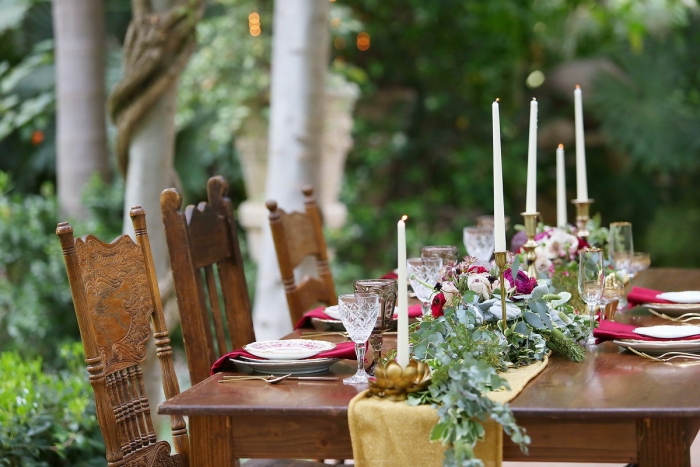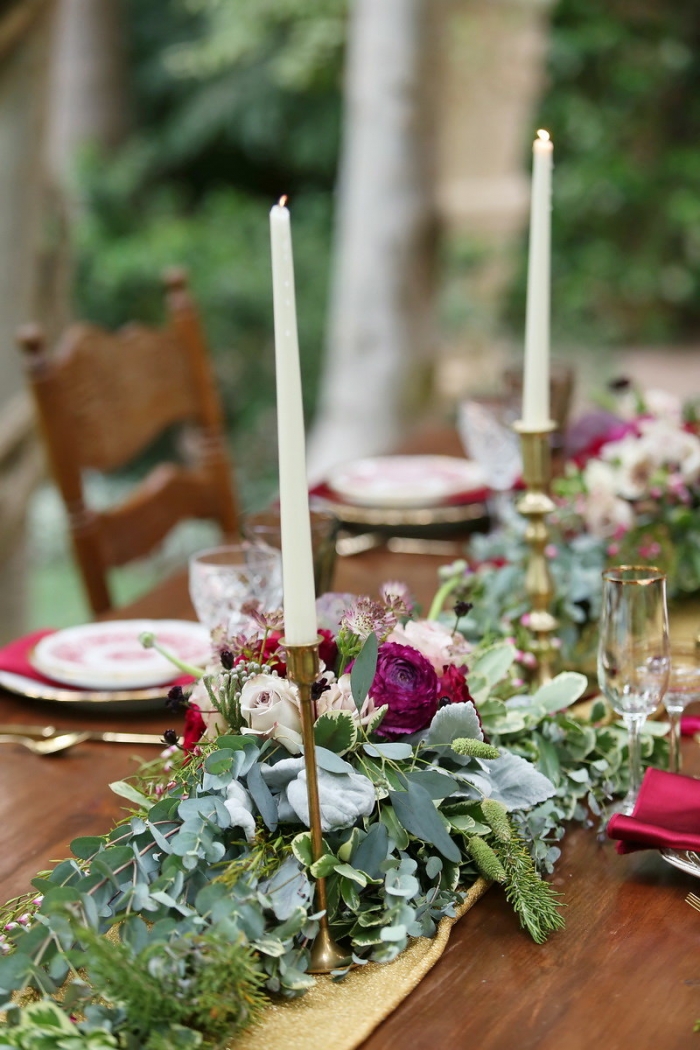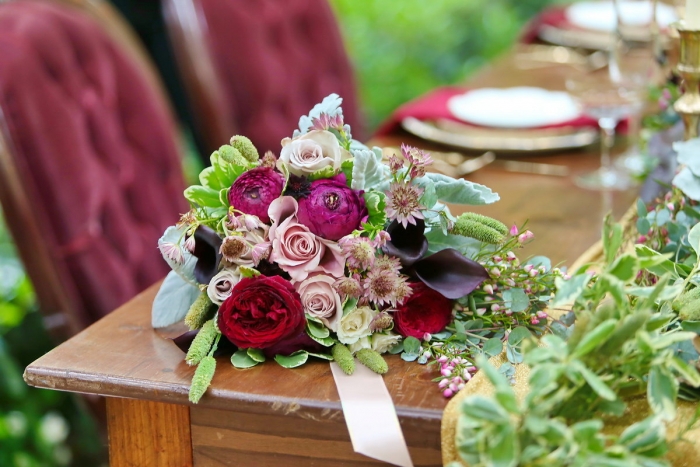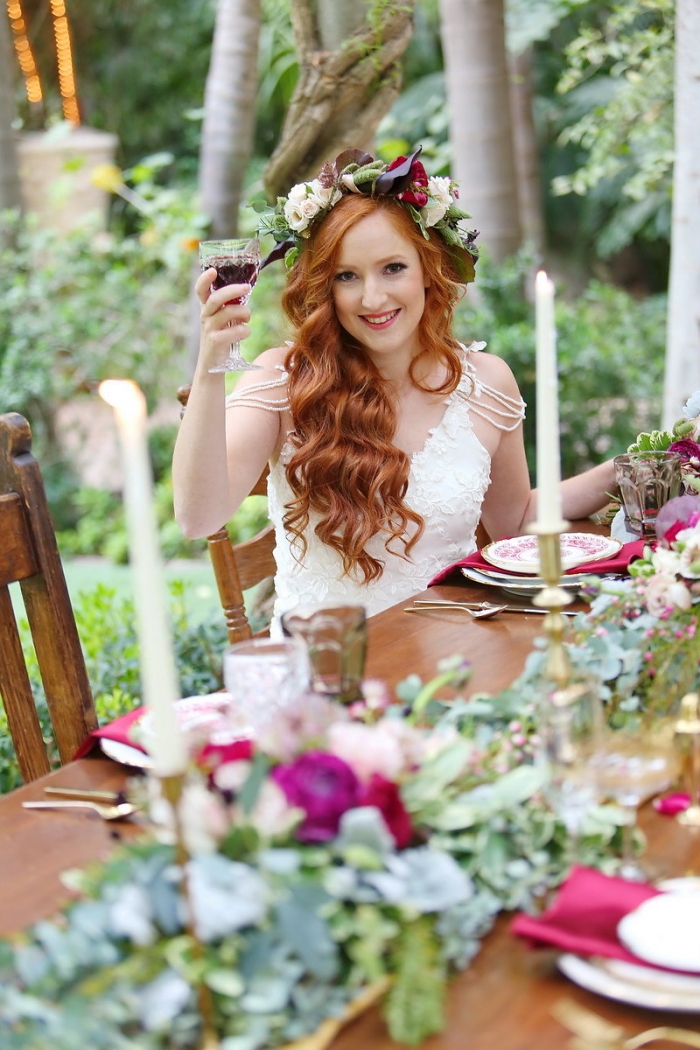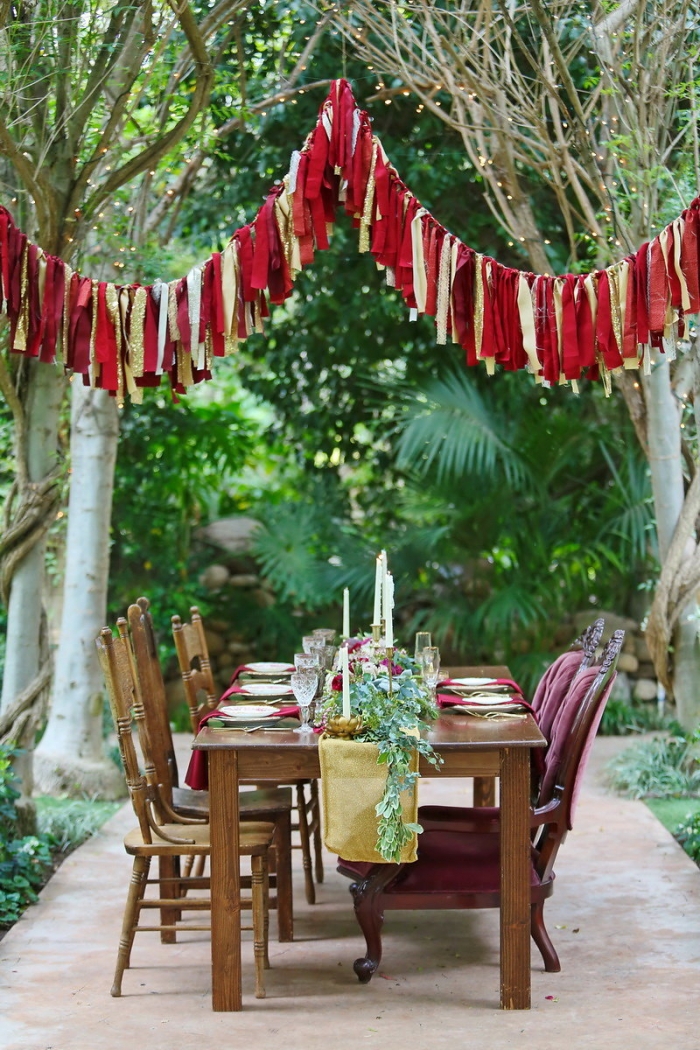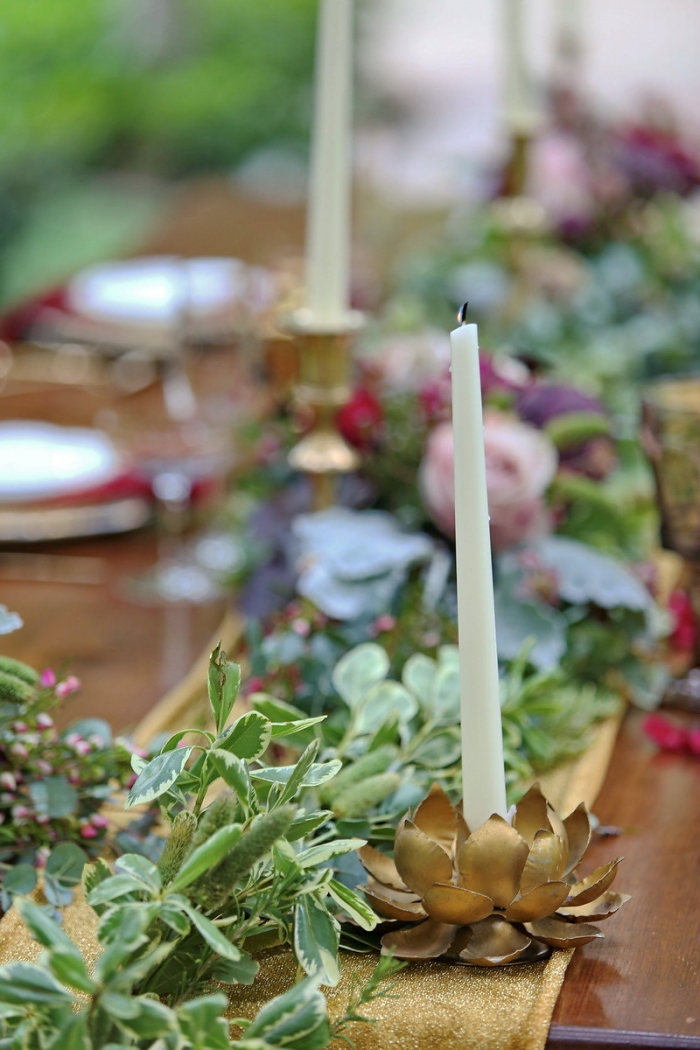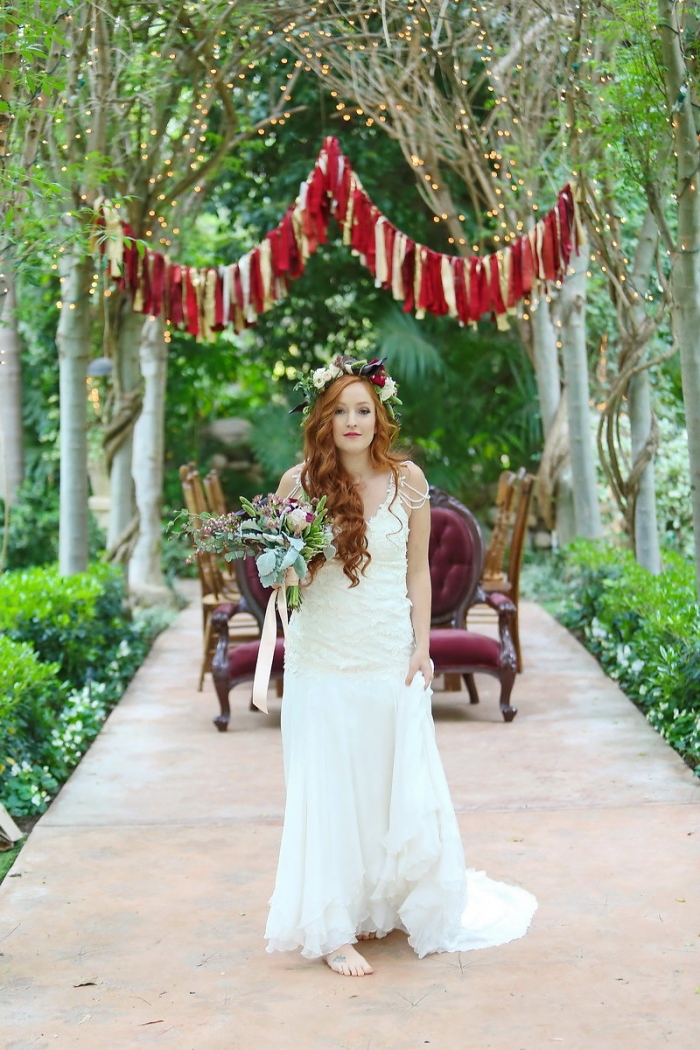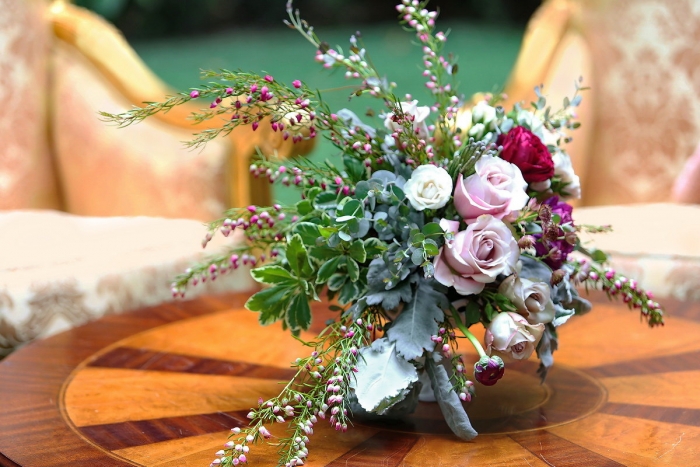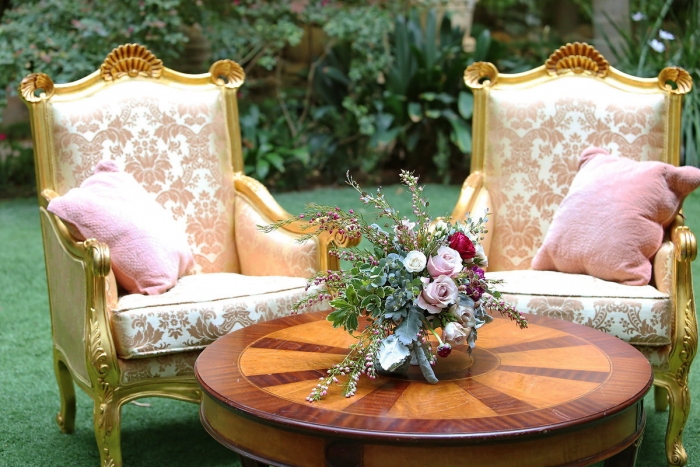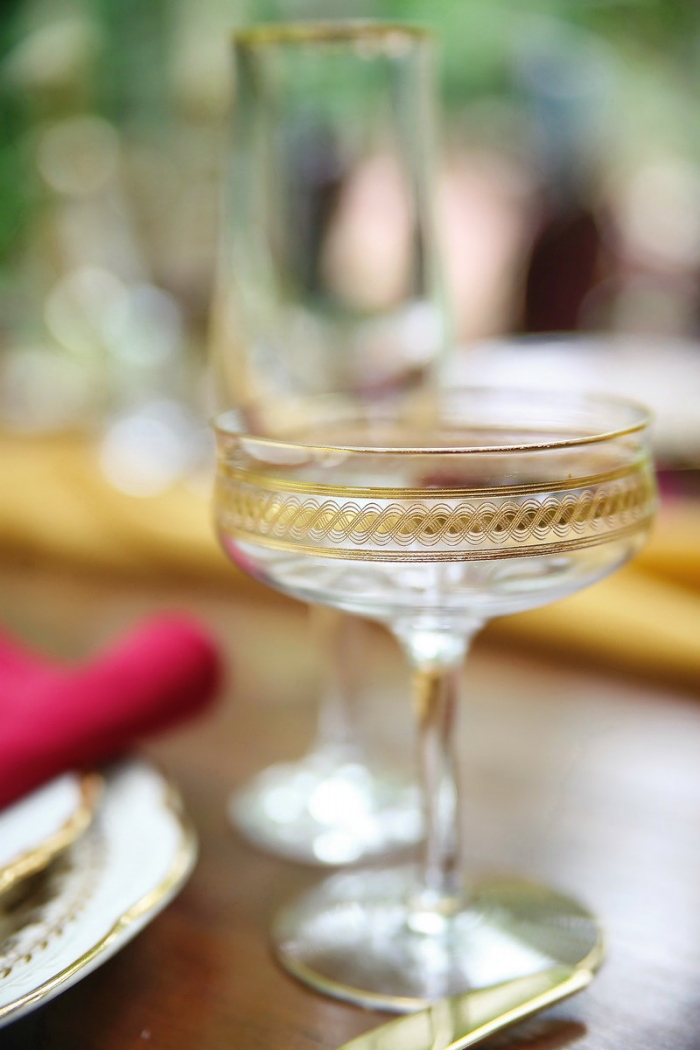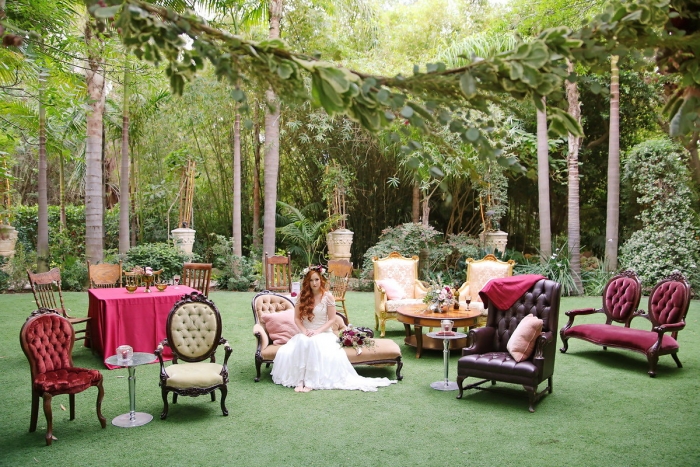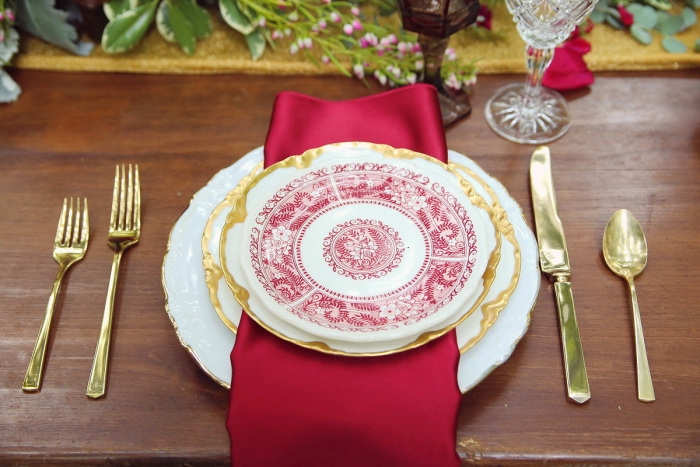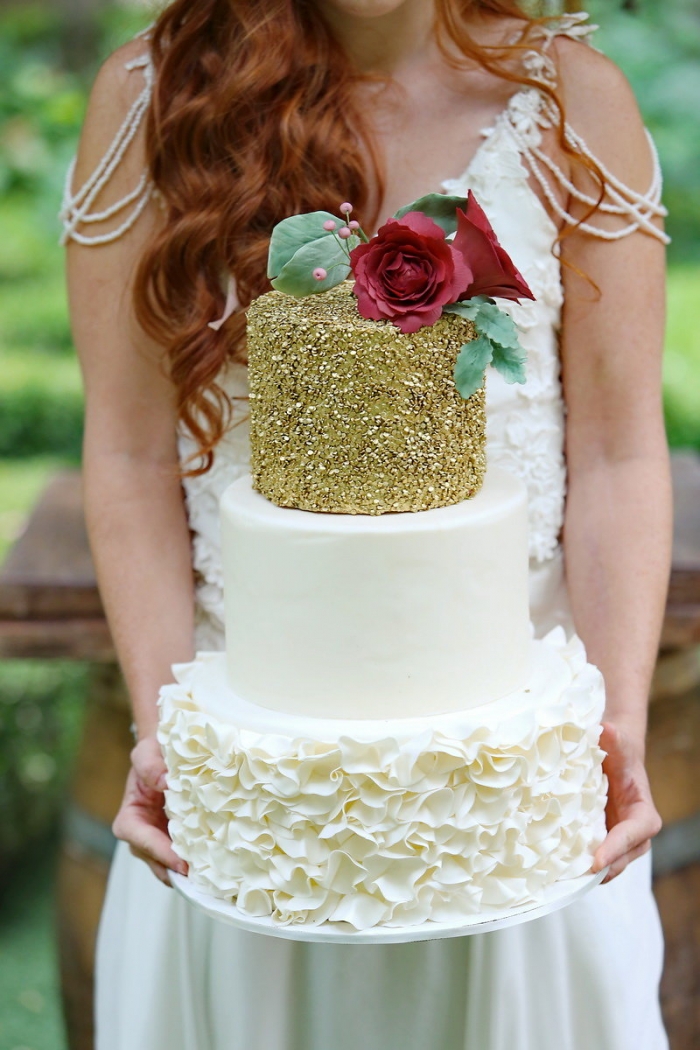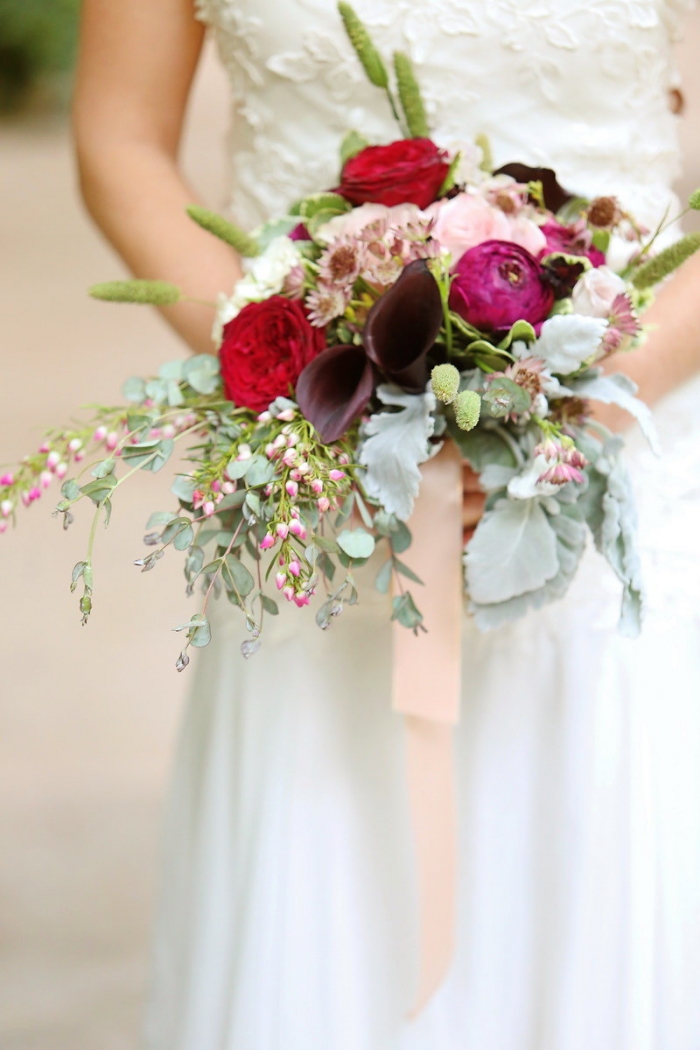 Vendors:
Venue: Hartley Botanica
Planners/Designers: Presh Events
Photographer: Kimberlee Miller Photography
Rentals: Party Pleasers
Tabletop Decor: Otis + Pearl Vintage Rentals
Cake: Frost It
Florist: Petaling a Dream
Bridal Gown: Elizabeth Mackenzie Designs
Hair + Makeup: Le Rouge Artistry
Model: Hayley Cariker