When it came to their wedding day, Madelene and Peter knew exactly what they didn't want – a stiff, traditional church wedding. Instead, the couple gathered up their friends and family, hired an officiant (complete with traditional Swedish garb), put a bow tie on their adorable pup, and got married on the beach in the rain. After their simple ceremony, the couple celebrated with a Swedish wedding smörgåsbord and Swedish cheesecake.
Keeping their wedding small and intimate allowed the couple to save lots of money (always a bonus!), but more importantly, it let them stay true to themselves and have fun in the process!
Thanks to Photo by Betsy for sending over this lovely wedding!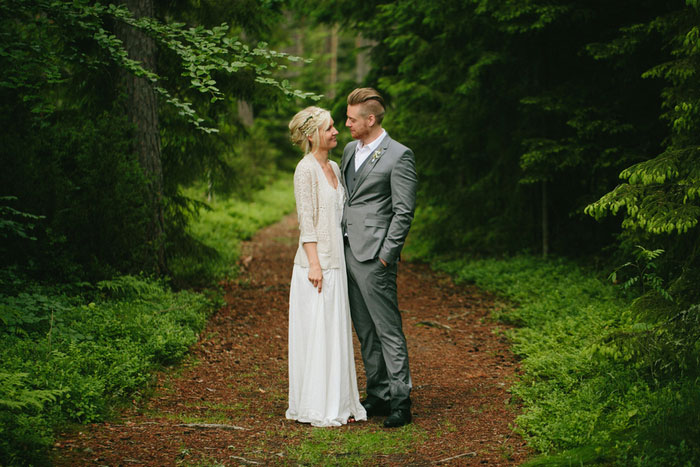 Madelene, 31 & Peter, 30
Location: Vättern (the lake) in Habo, Sweden
Wedding Date: June 19, 2015
Number of Guests: 50
Wedding Cost: $1000; $2500 with rings
Wedding Ceremony Location: small private beach by Vättern
Wedding Reception Location: At our house in Habo where we put up a party tent in the backyard.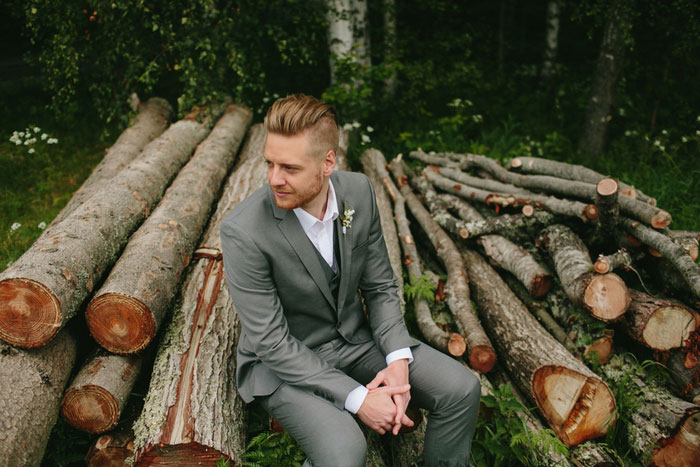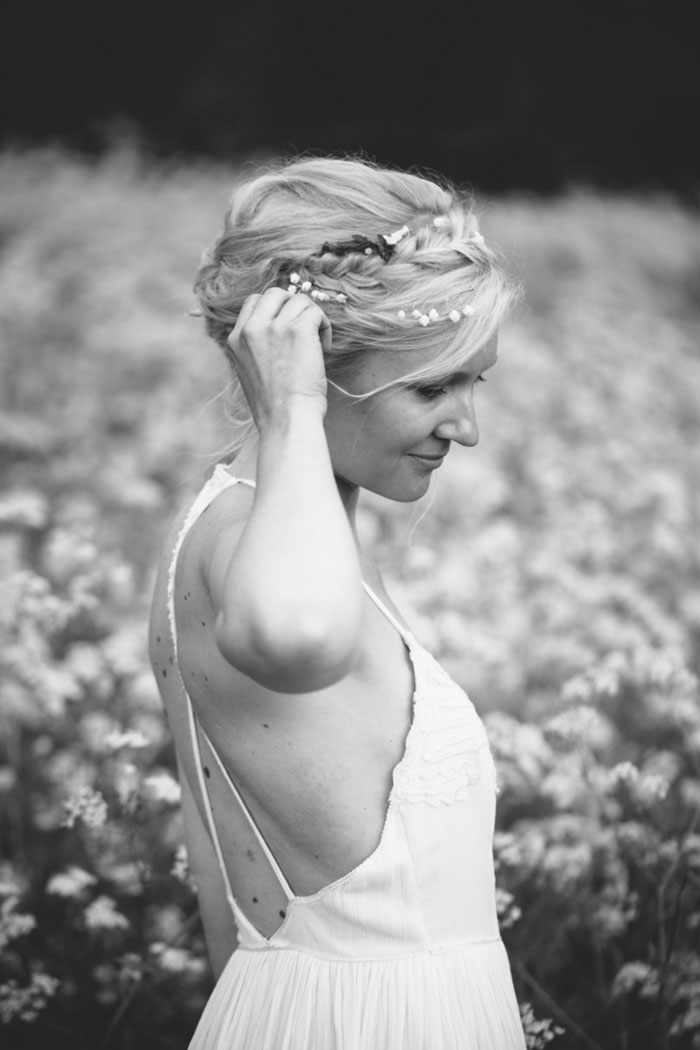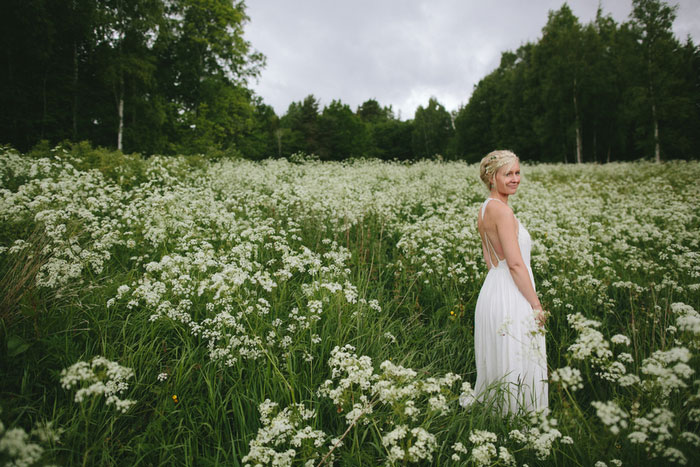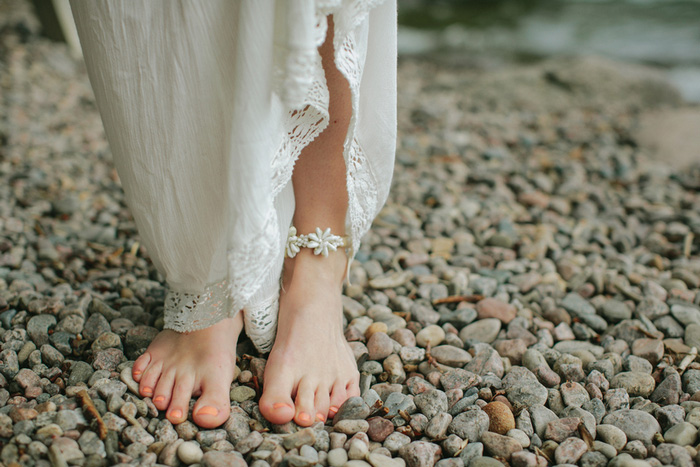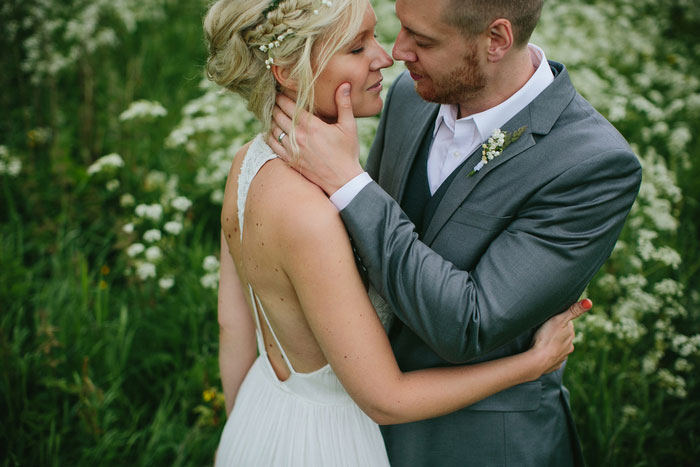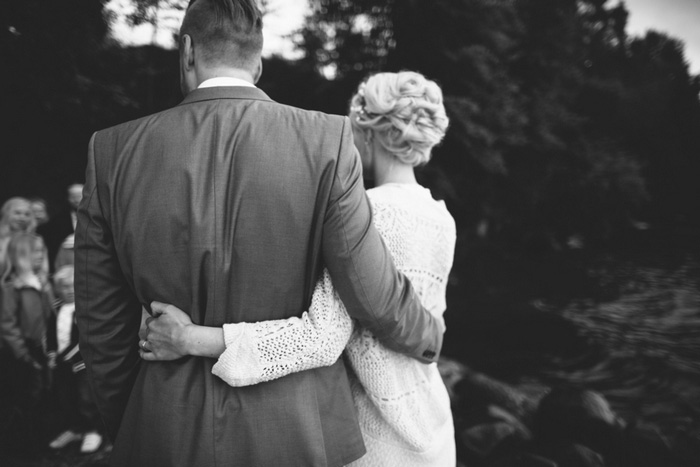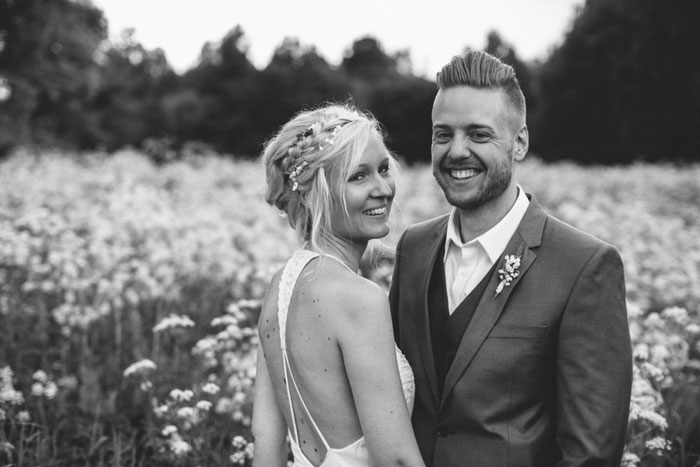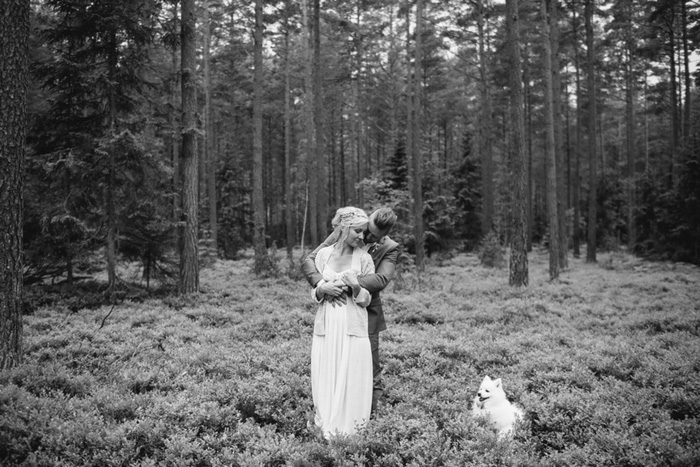 Why did you have an intimate wedding?
We wanted to be surrounded by people that really know and care for us, people that we could be ourselves with. We did not want a traditional, stiff wedding in a church. We both love the simple life, nature, and animals so we wanted to have our dog Maui with us, and somewhere where the children could run and have fun.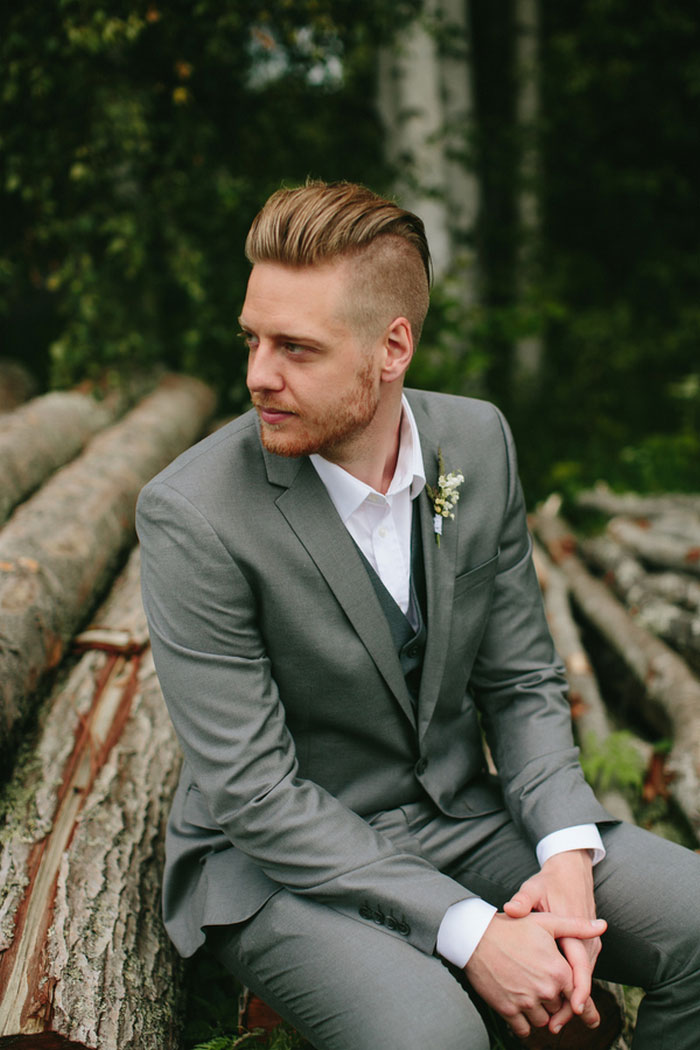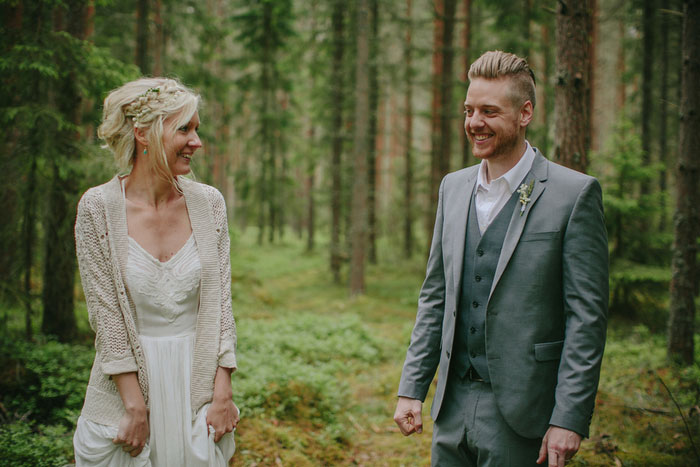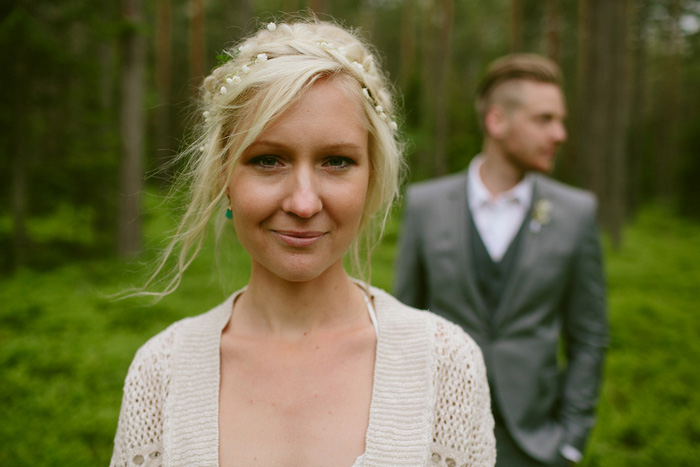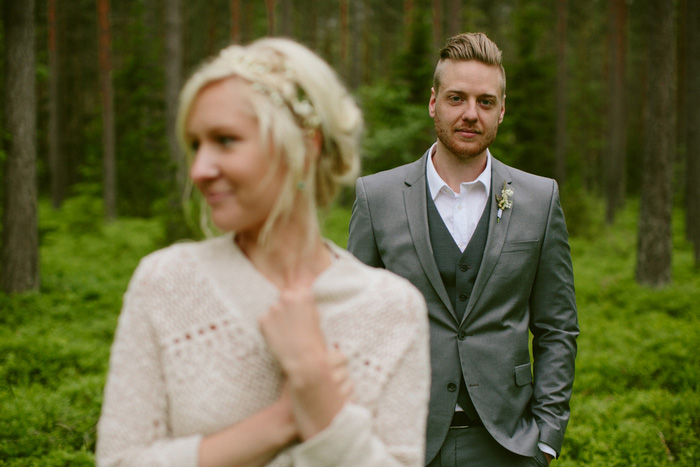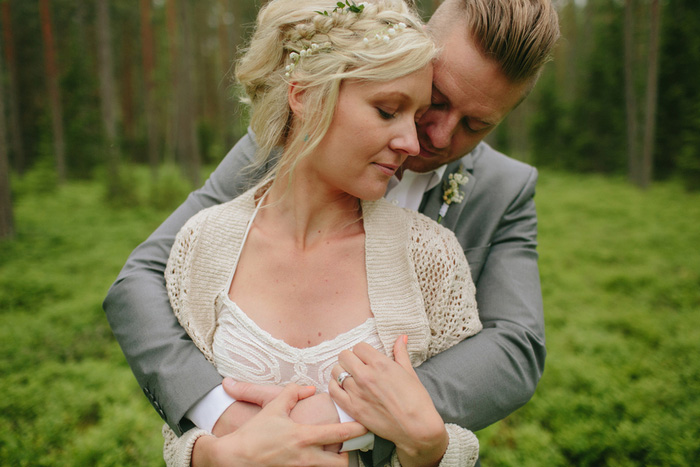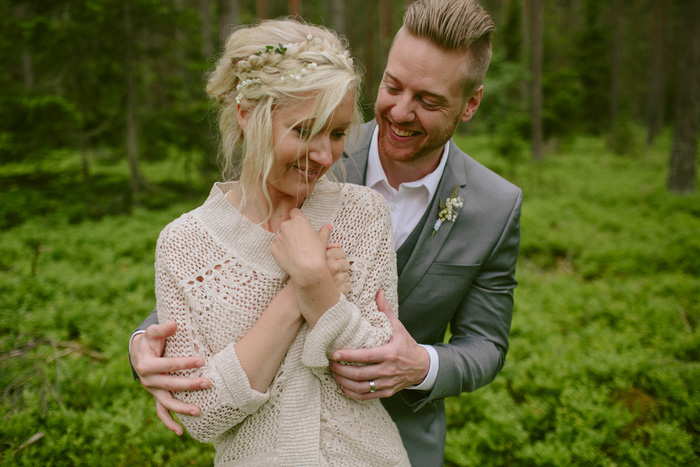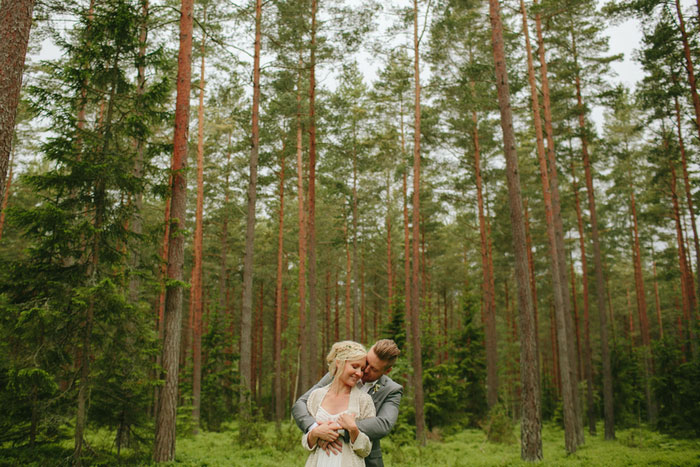 What are some of the challenges that you faced planning an intimate wedding?
It was difficult to not get stuck in the traditional way of thinking –"the way you're supposed to get married"– and instead keep it small, really daring to do what we wanted and felt we should do.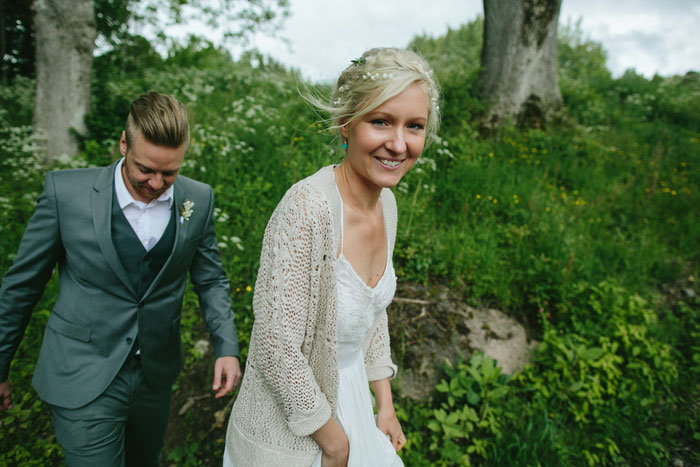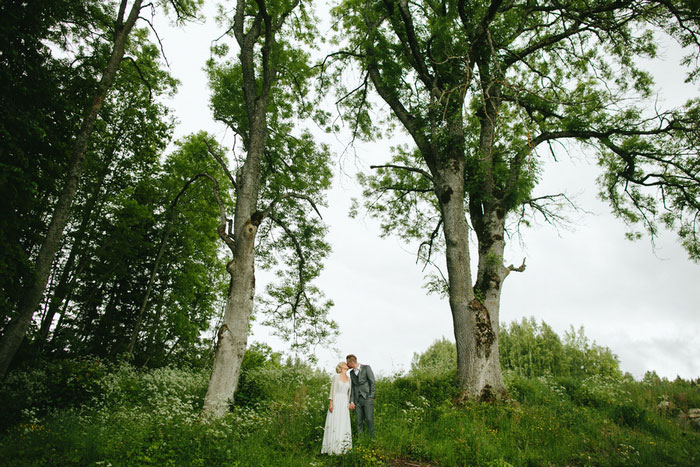 Was it difficult to pare down the guest list? 
Yes, at first. We didn't want to exclude anyone, but when we started thinking about it, we knew who we really wanted to share our day with – our closest family and friends. We did divide our wedding into two with only our families at the ceremony. We then had two receptions, one for family and one for our friends. We loved doing it that way.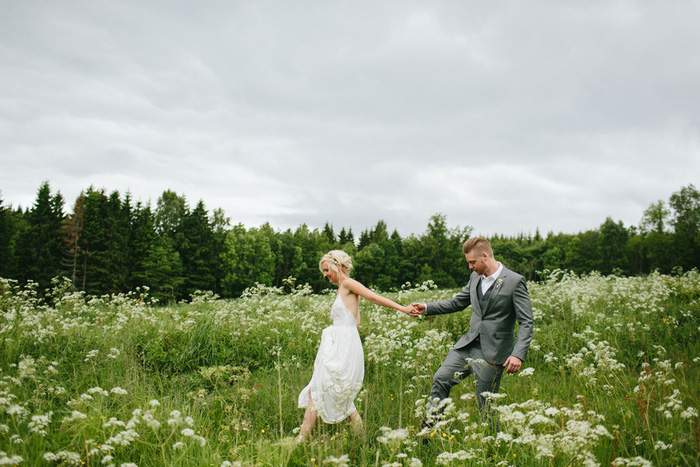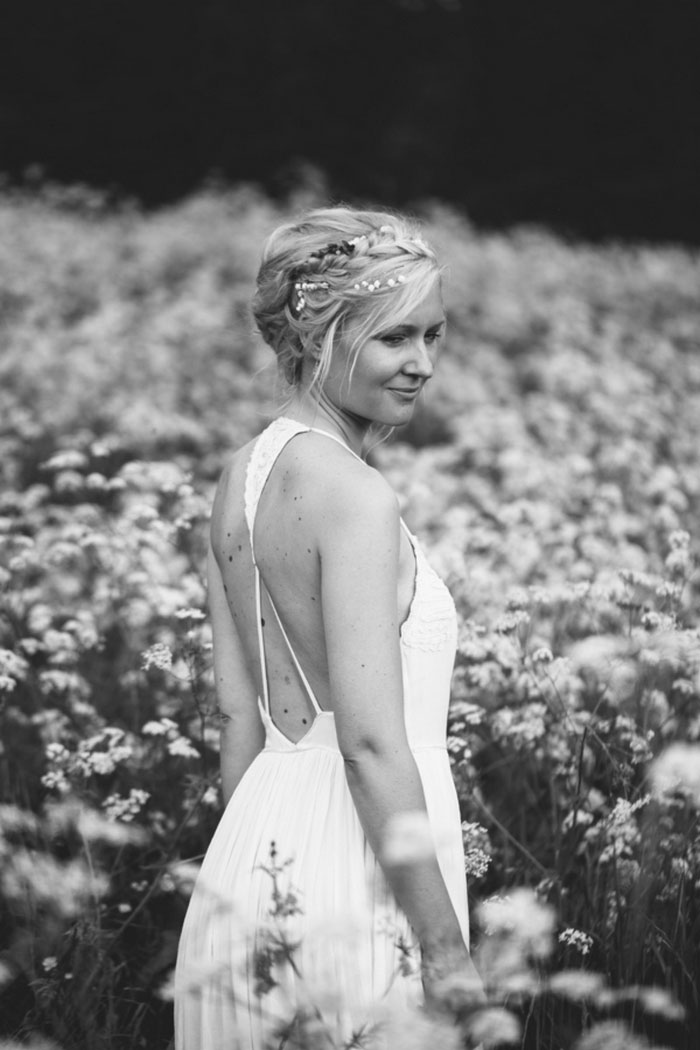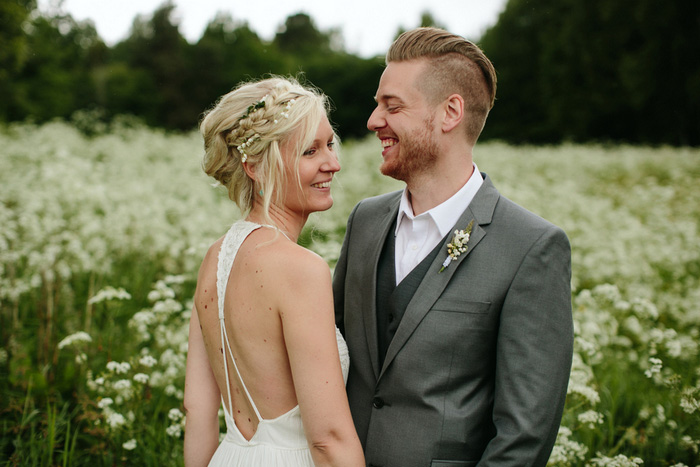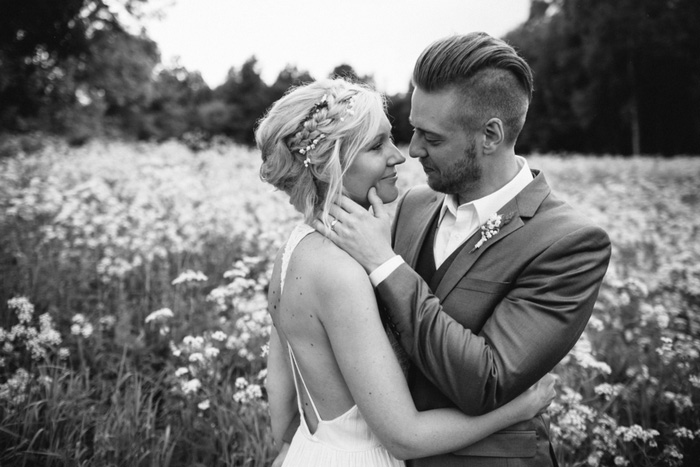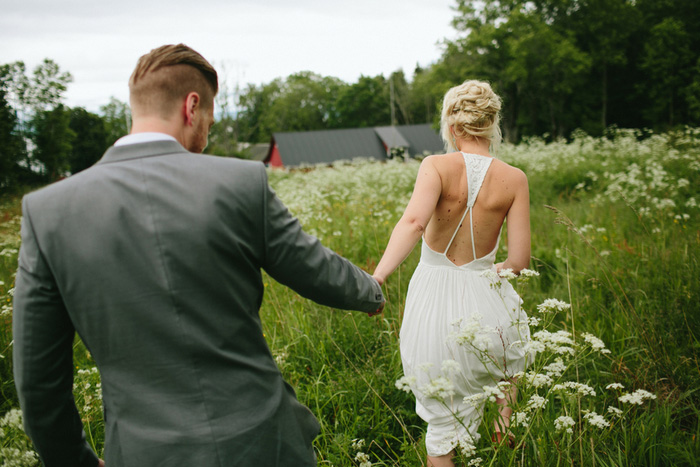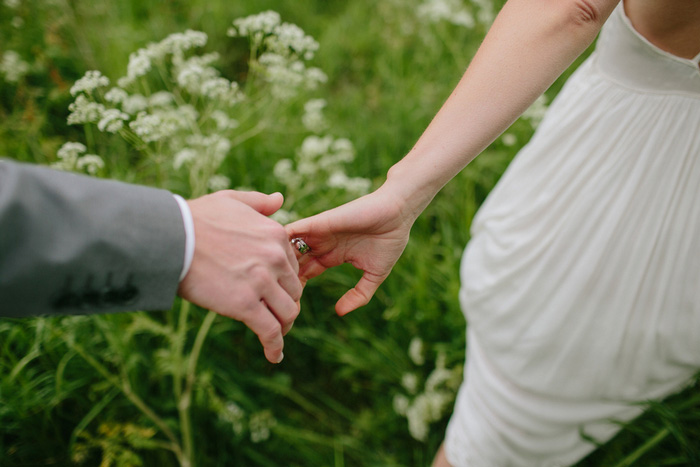 Did you have any 'issues' with the small guest list from friends and family? If so, how did you address them?
Thankfully, we had no issues.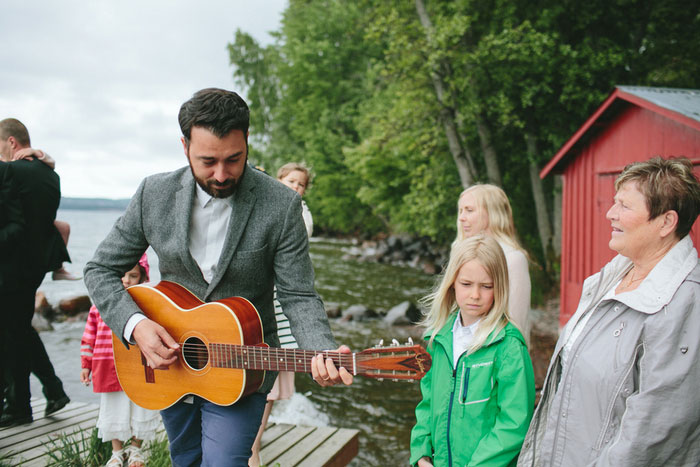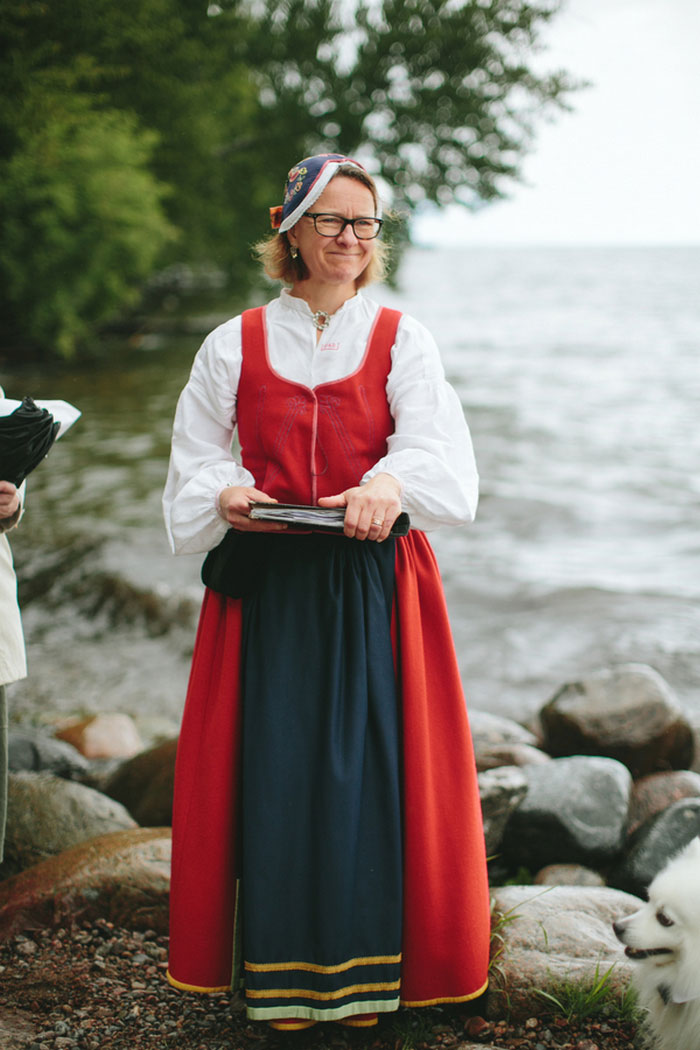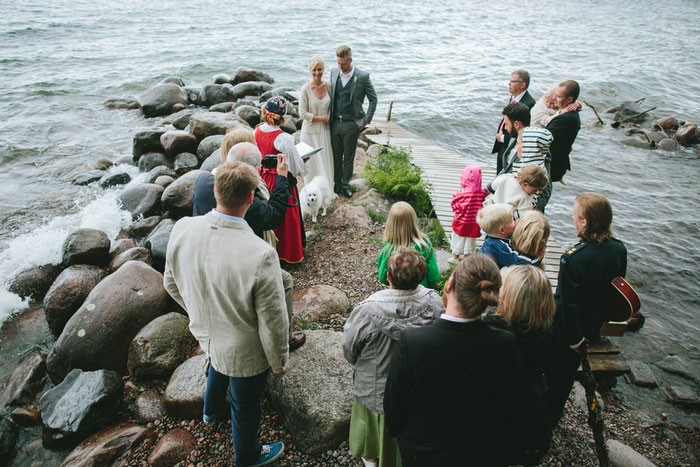 What were the highlights of the ceremony?
The highlights were being outside by the lake, the intimacy, and that there was no stress and we could just be ourselves.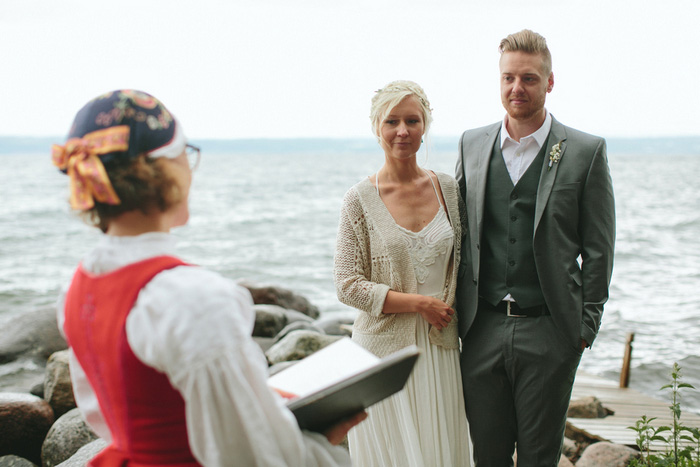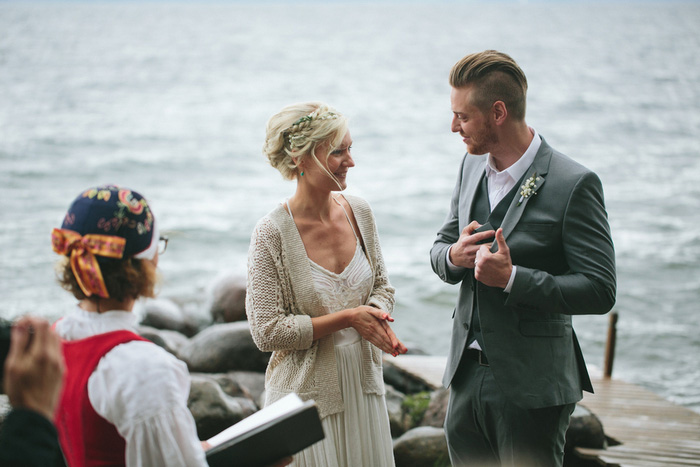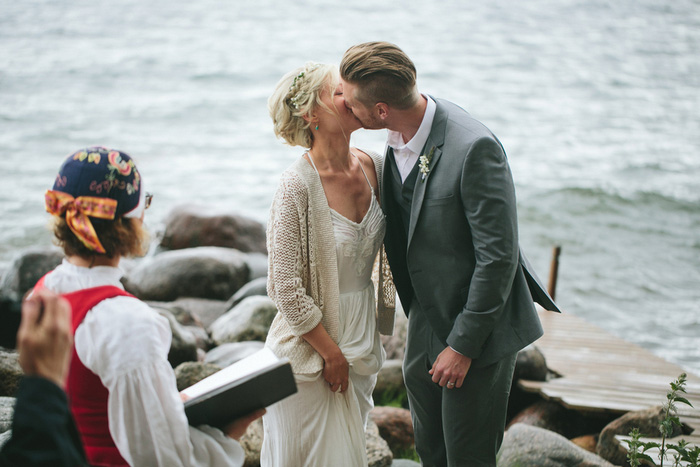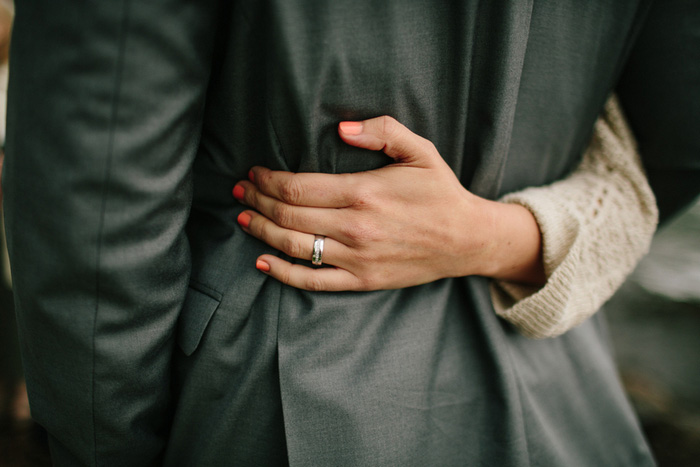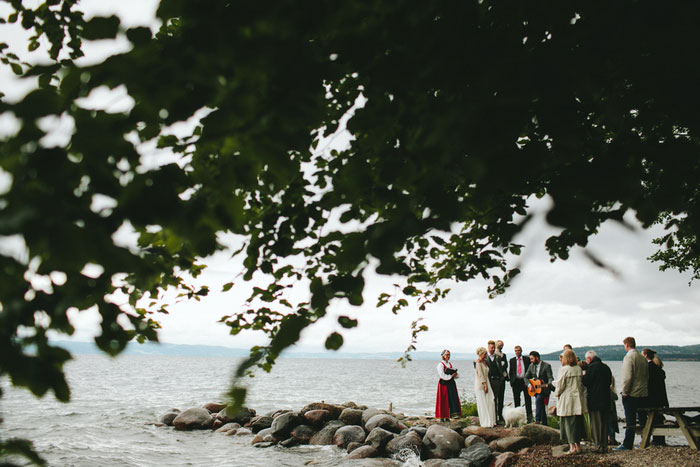 What were the highlights of the reception?
Having two, one for family and then a barbecue party for our friends where we could be even less formal and more relaxed.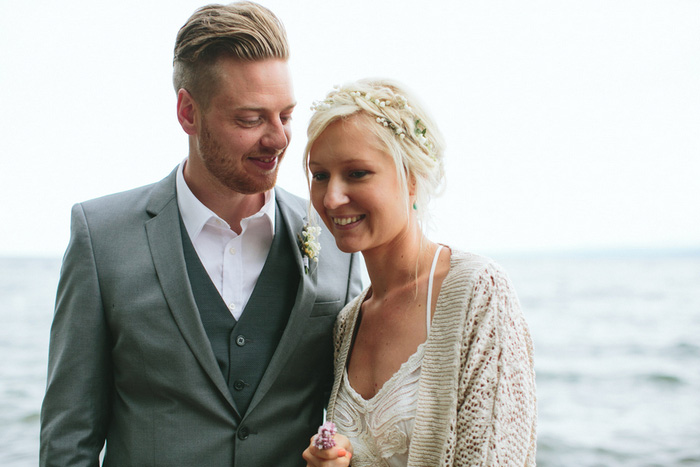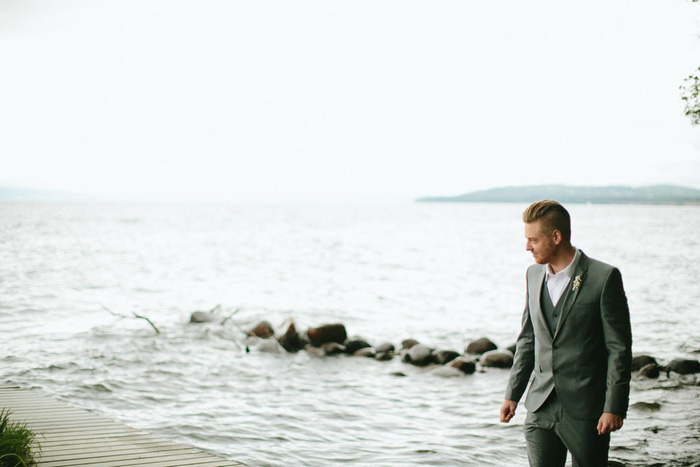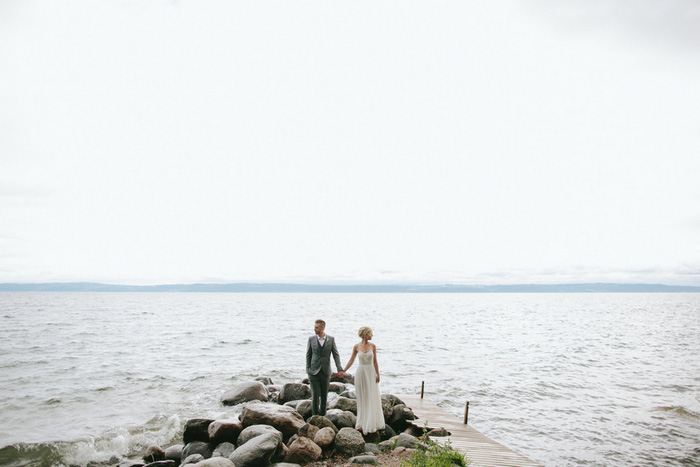 What was the best thing about having an intimate wedding?
There was no stress and we could be ourselves. And it was cheap!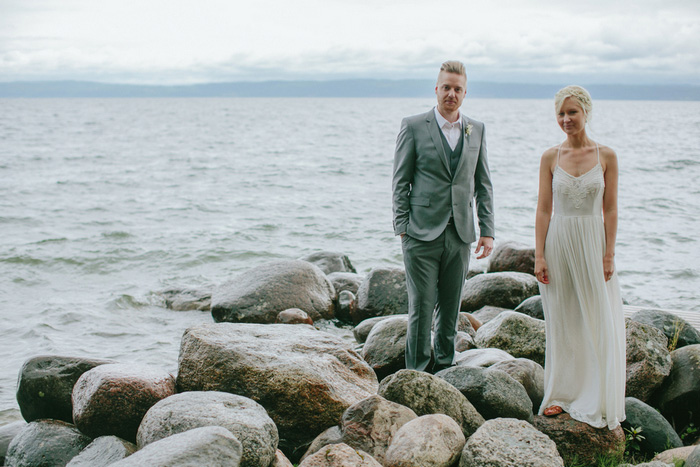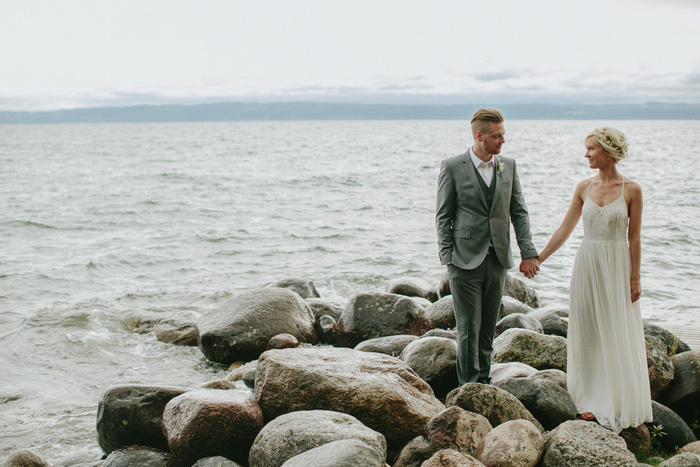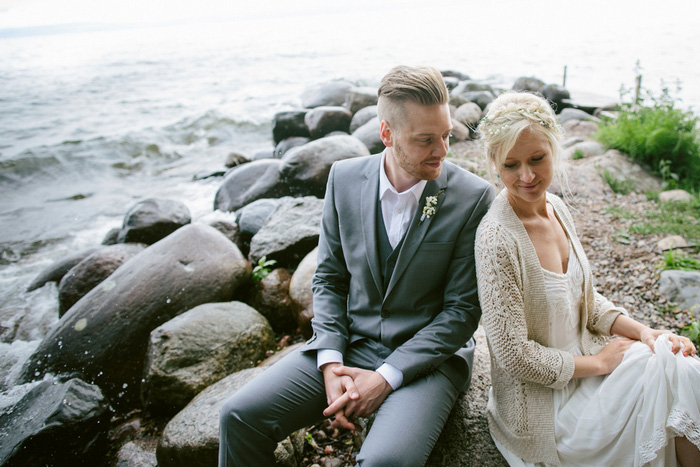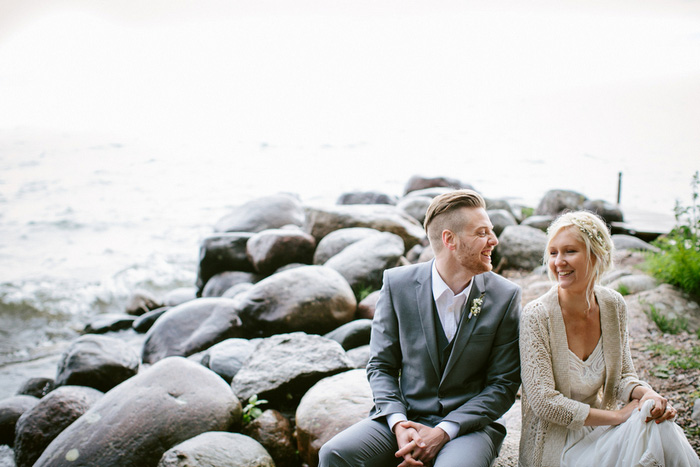 What advice do you have for couples who are considering an intimate wedding?
Do it! Don't stress. Have fun.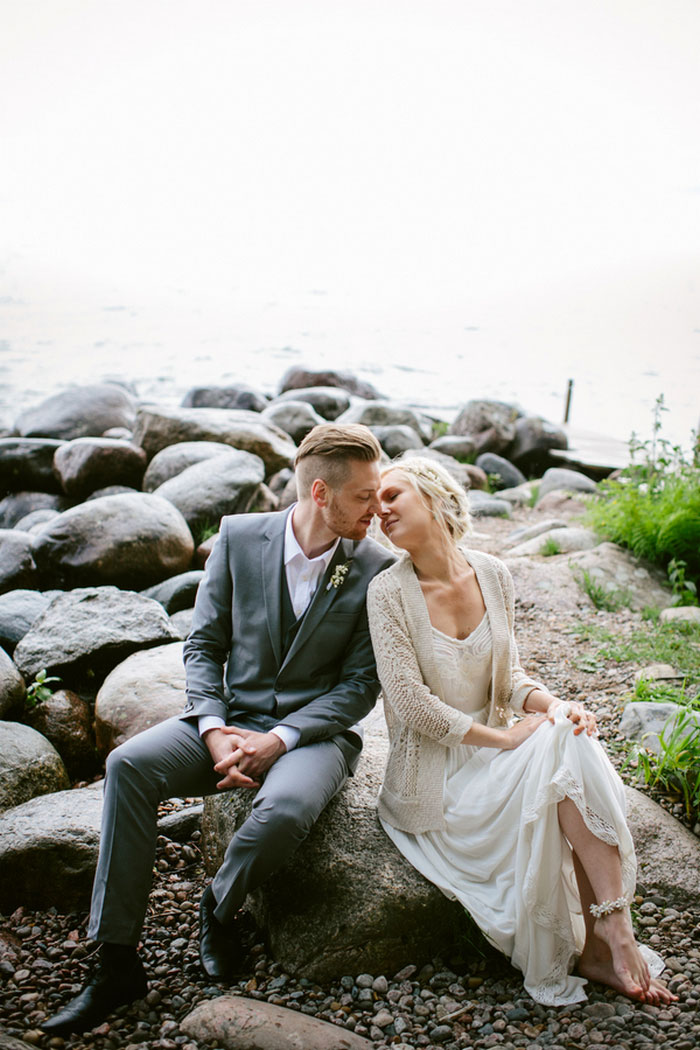 Vendors:
Photographer: Photo by Betsy