Hannah Ford from The Light Painters sent over today's dreamy styled shoot set in the breathtaking Scottish highlands. Here's what she had to say about the shoot:
No fuss, no frills, just us!
I've been dying to shoot in Scottish highlands for a while now so I am so excited to have finally made it a reality. David & I ( The Light Painters) got engaged in the highlands so it's been a place that has always had an element of romance for us.
We wanted to create a moody and wild elopement styled shoot in the Scottish highlands so the fact it was torrential rain throughout the entire shoot I guess we did almost ask for it!
Our vision was to keep the shoot totally stripped back and just included the core elements of an elopement to highlight one of the big advantages of eloping over have a big wedding which is not having to plan or spend a lot but just to keep it focused on the love of two people and the love for a place.
The dried bouquet by Green & Wildflowers is a great option for brides who are traveling a long distance to where they are eloping and don't want the stress of sourcing something local to where they are getting married (especially if it's in the middle of nowhere). The look we aimed for with the flowers knowing it would be an elopement in the highlands was wild, bohemian and natural in color tones to complement the surroundings, there was even a touch of dried heather in there. Dried bouquets are the perfect choice for outdoor/wild weddings and there's so much to choose from nowadays. Not to mention you can keep your bouquet and pop it in a vase at home afterwards!
The gorgeous boho dress by Lisa Lyons Bridal tied in with the keeping it simple element of the shoot but still having the detail of the lace top. Lisa paired a floaty, silk georgette skirt with a fitted, crochet lace top. A beautiful lace with a geometric design, it has a vintage feel with a modern vibe. Separates are still on trend for bridalwear, so we selected made to measure pieces from Lisa Lyons Bridal.
We climbed to the top of a (very slippery) Scottish mountain side where Michelle & John read their personalised vows to each other in the pouring rain with beautiful stationery designed by White Cottage Weddings. We picked a secluded location in Glencoe, Scotland away from tourists and hikers to create an intimate place to say 'I do'.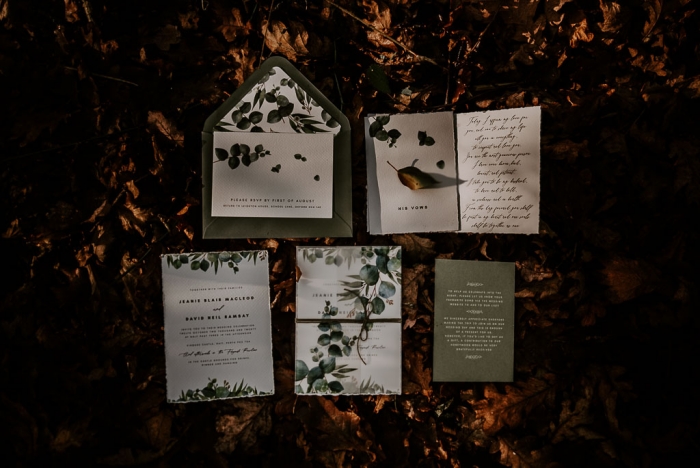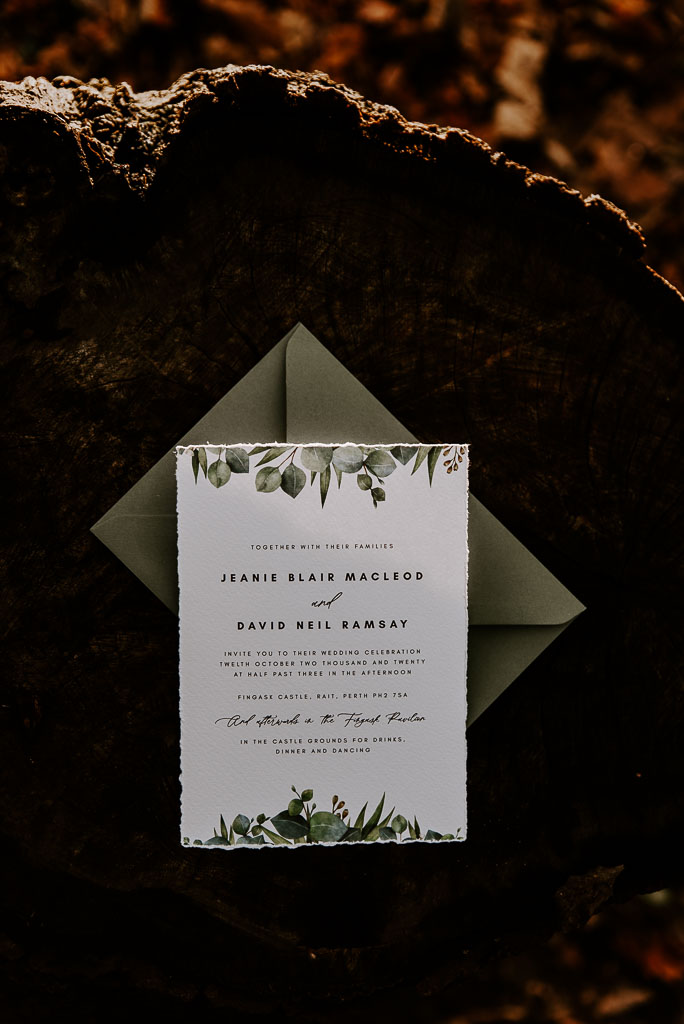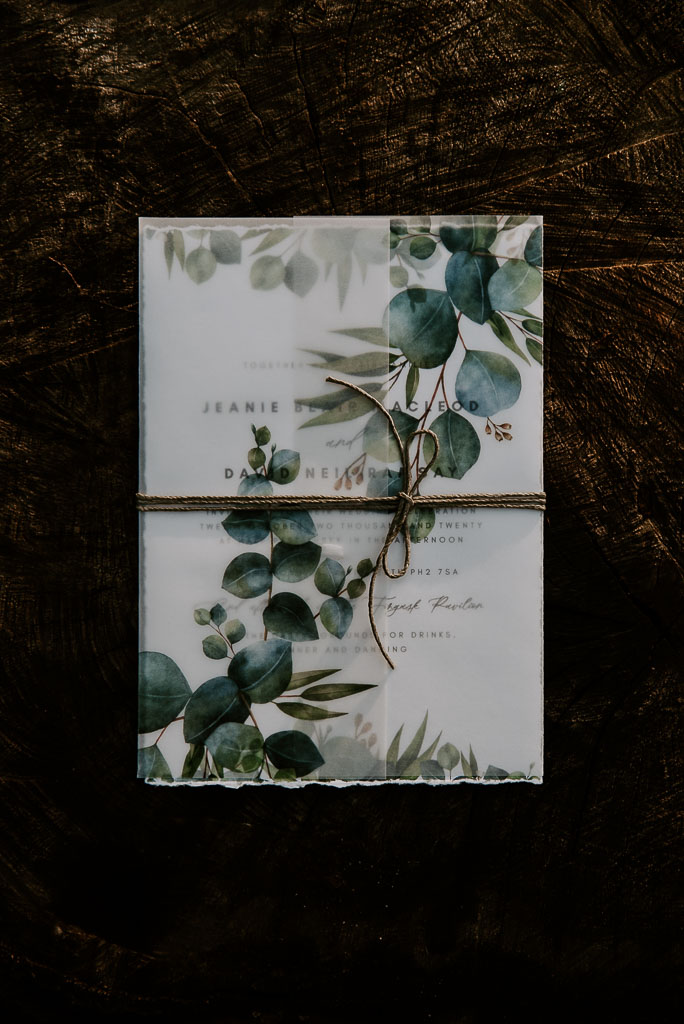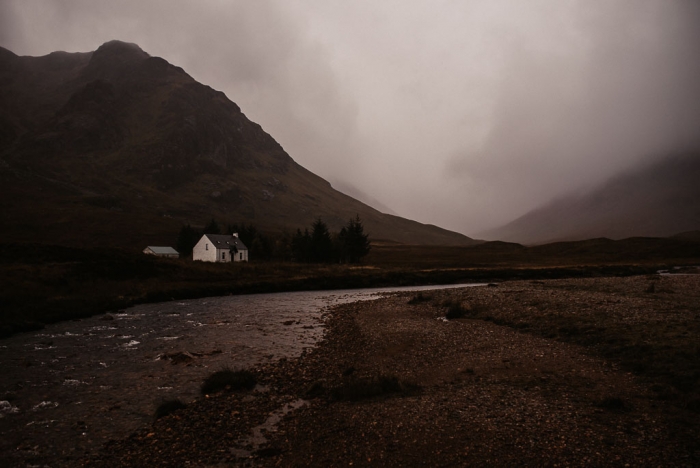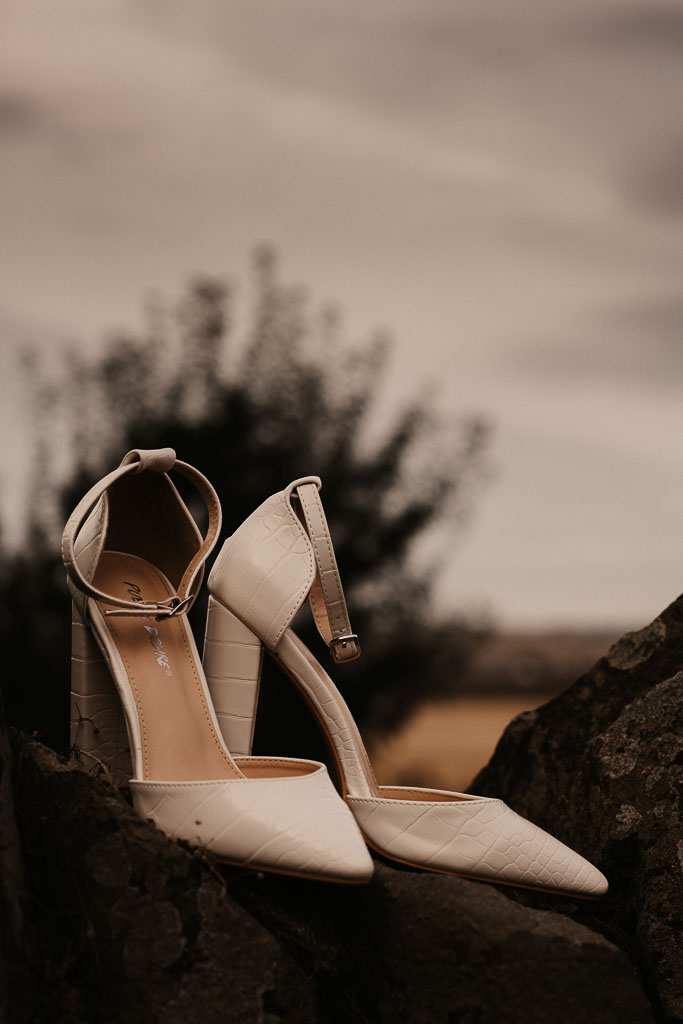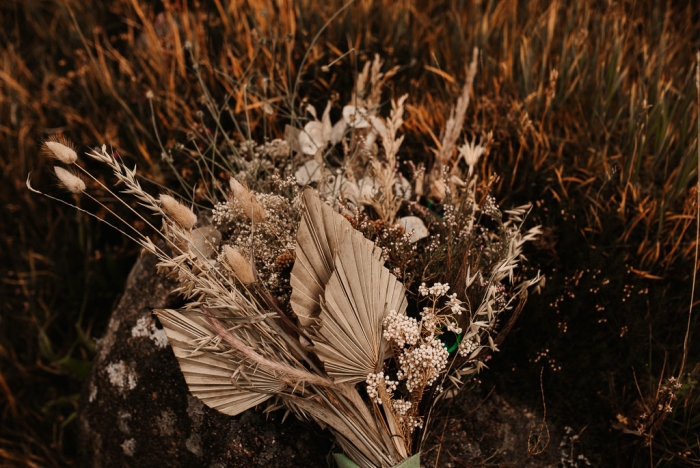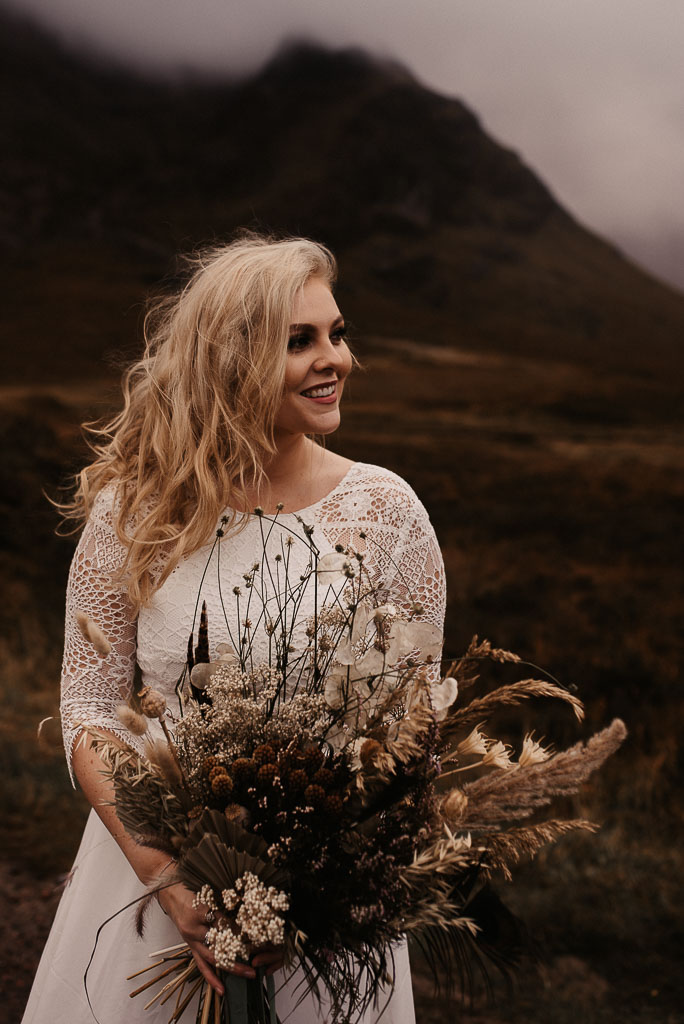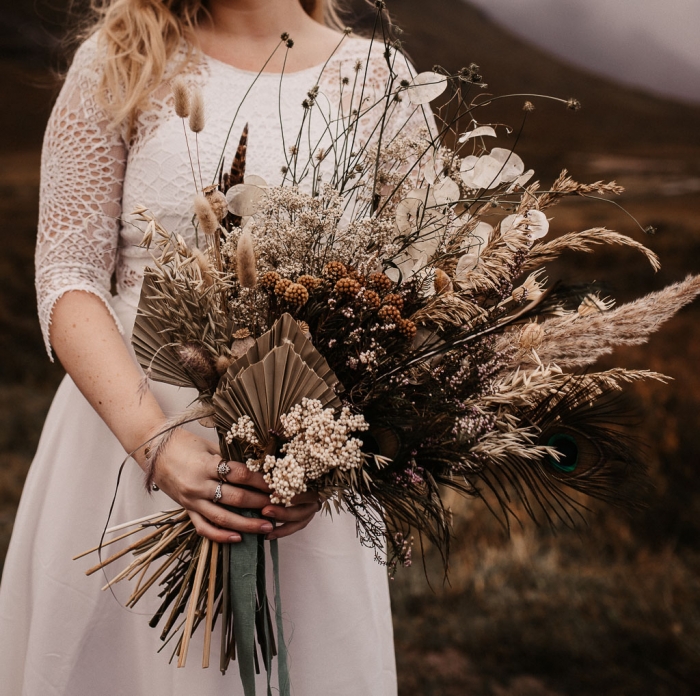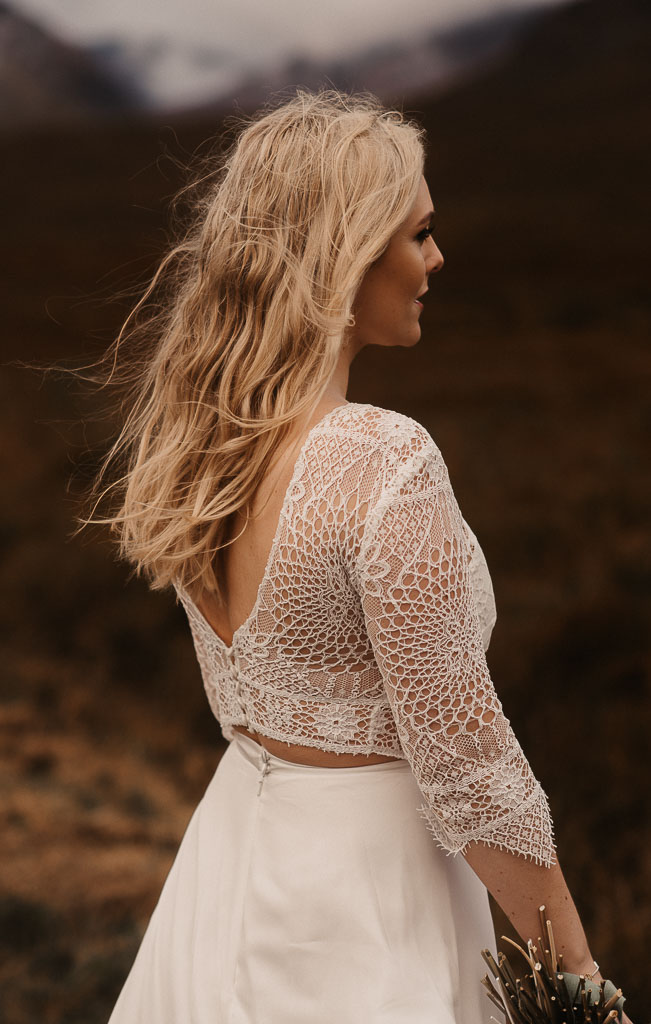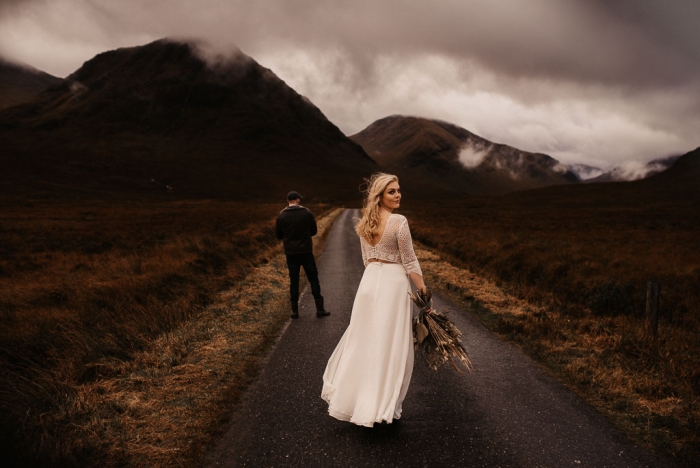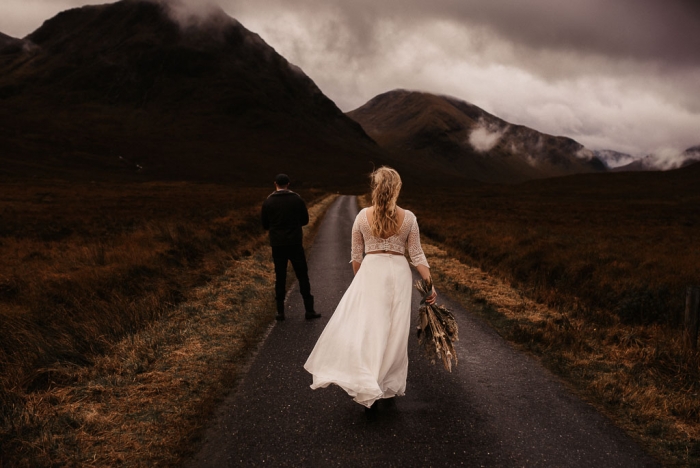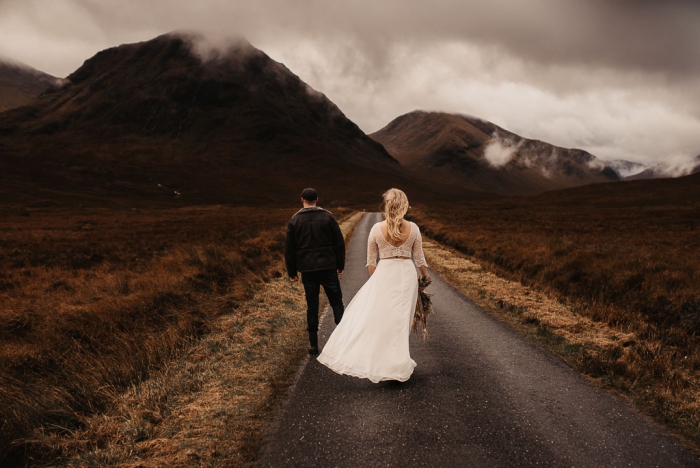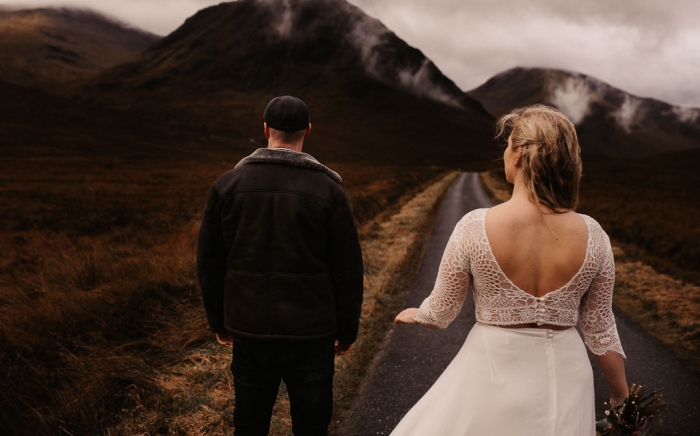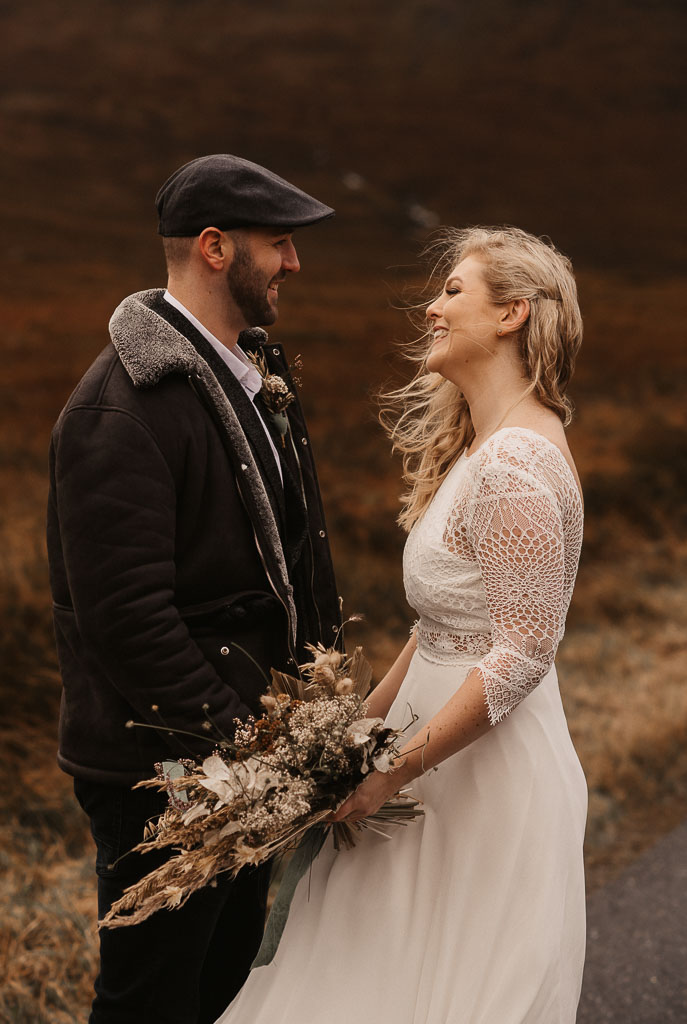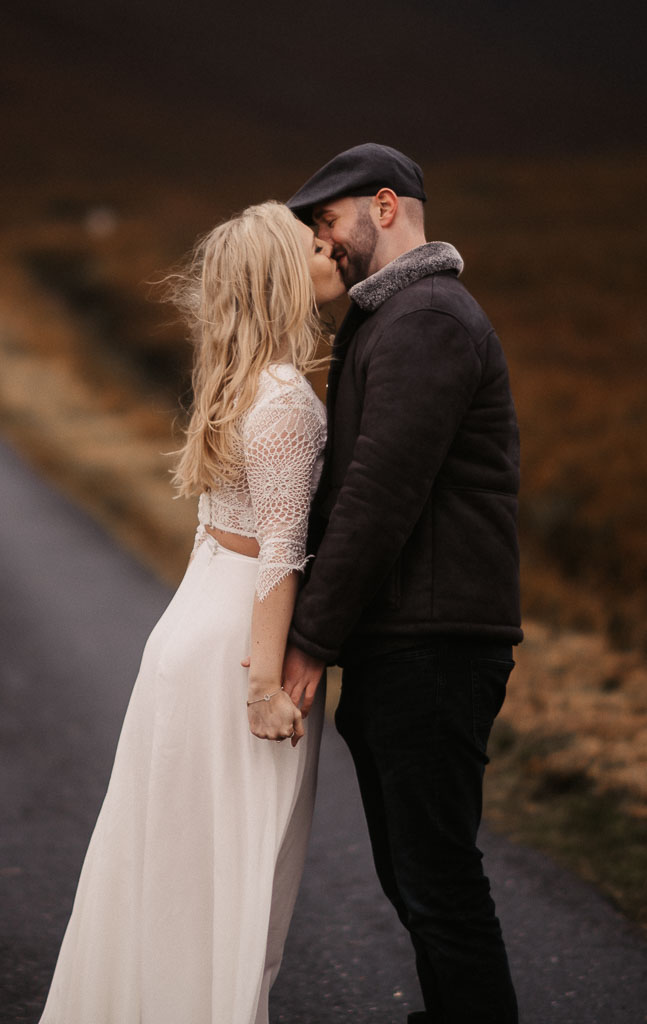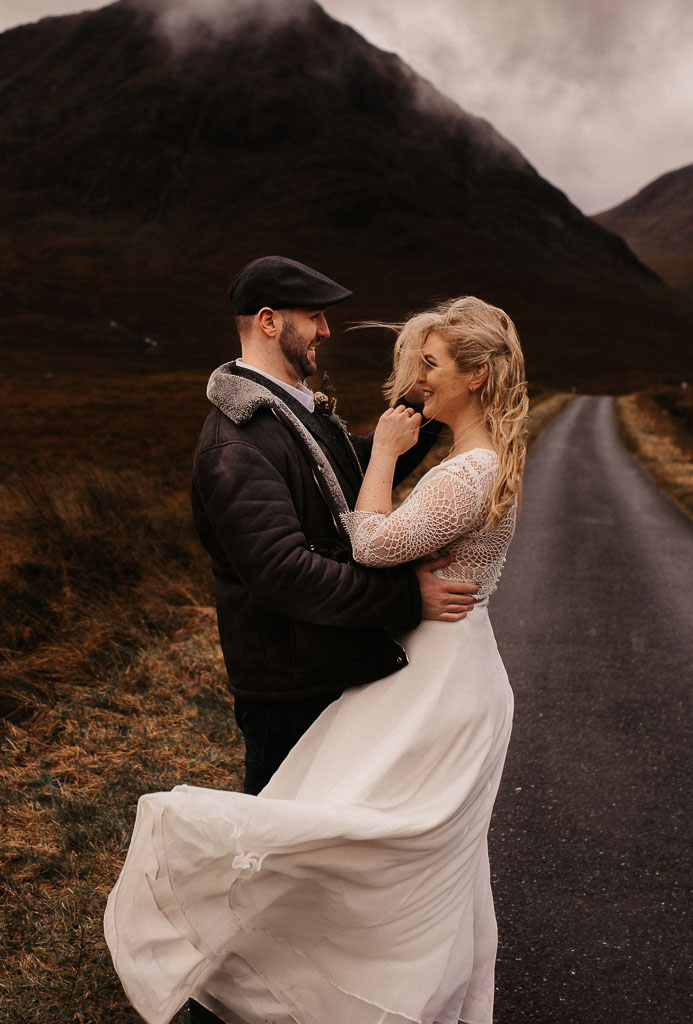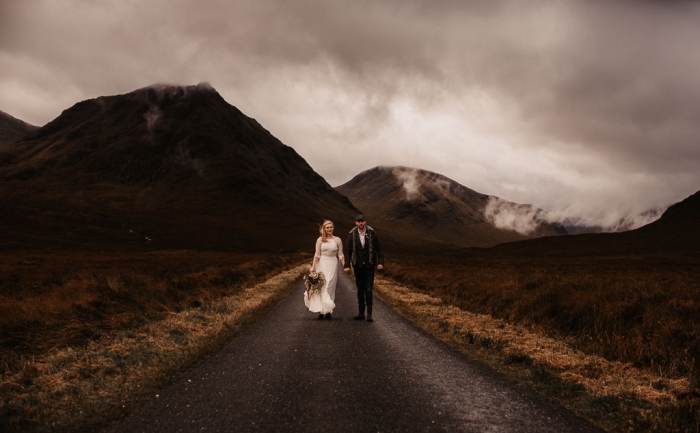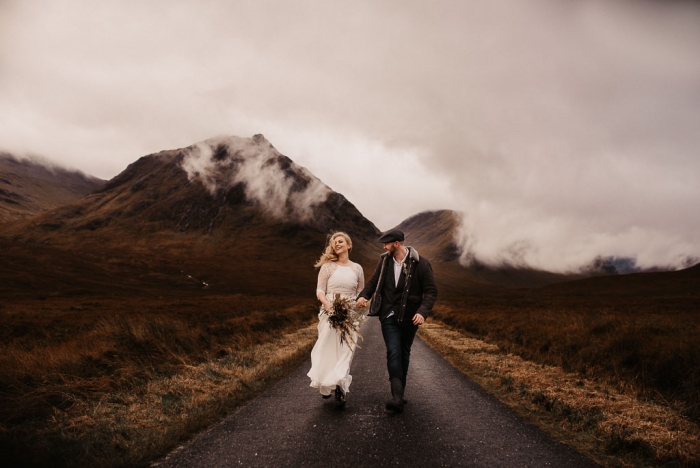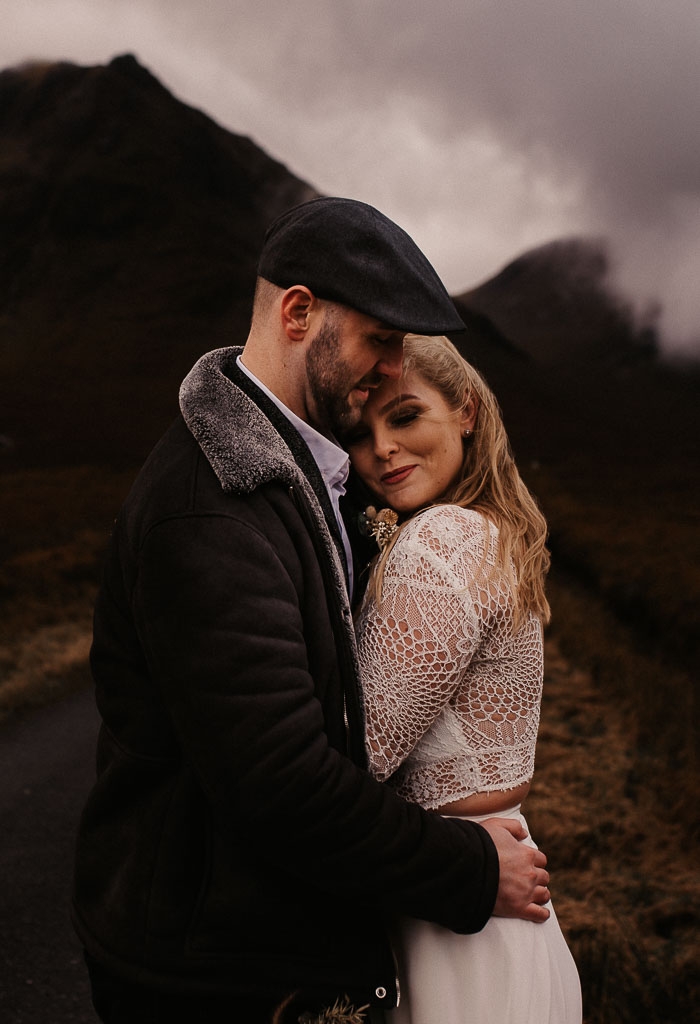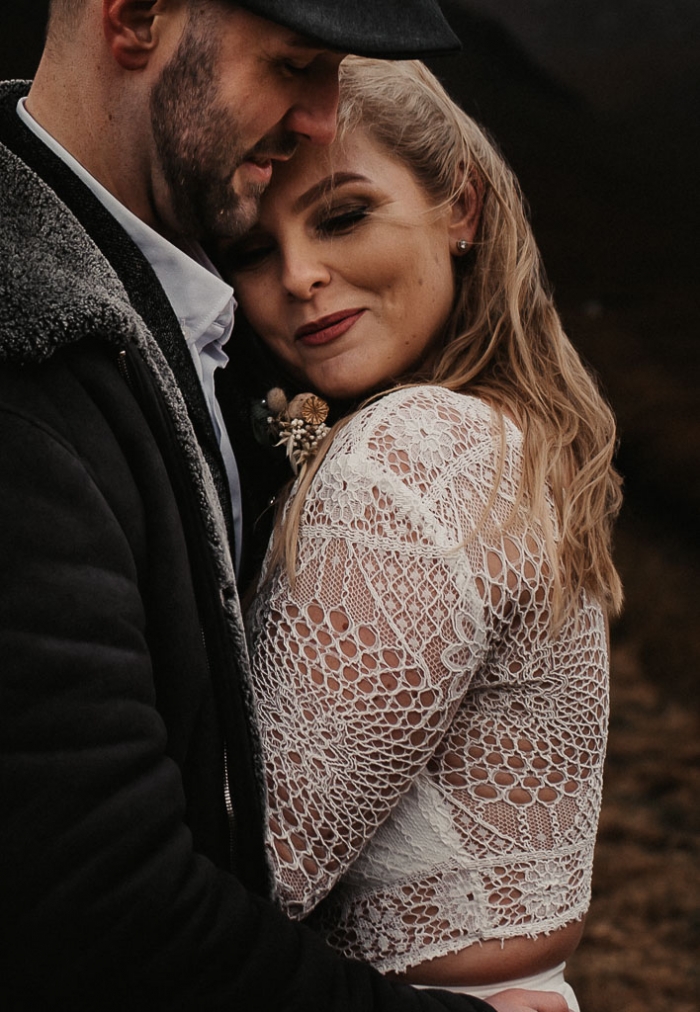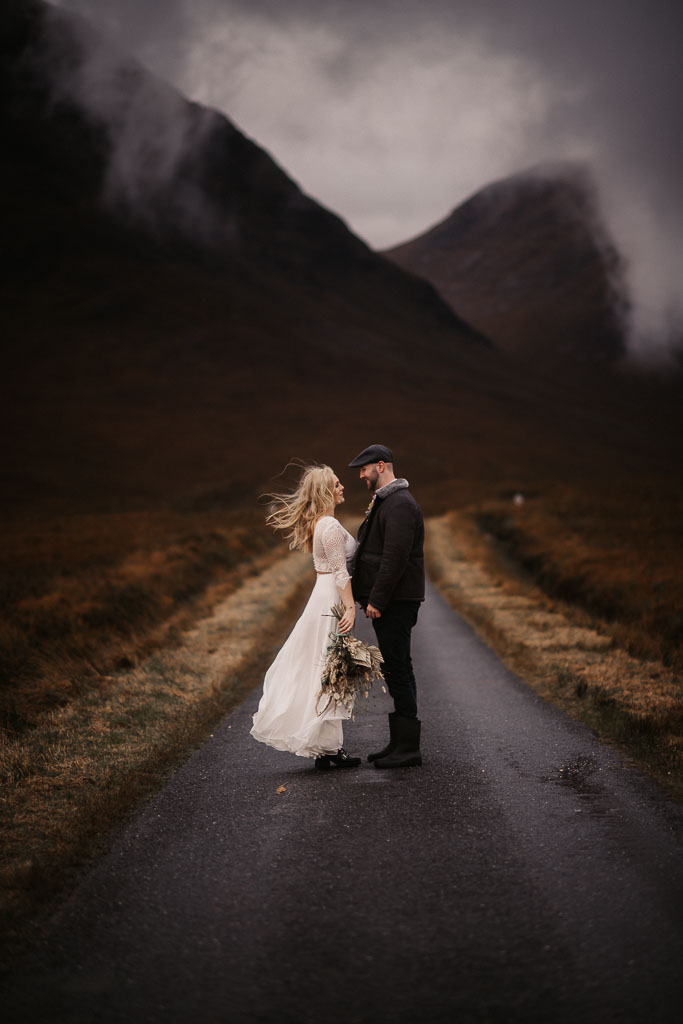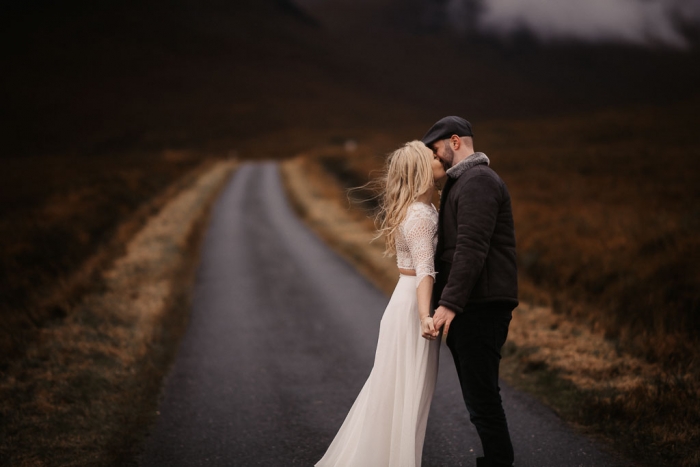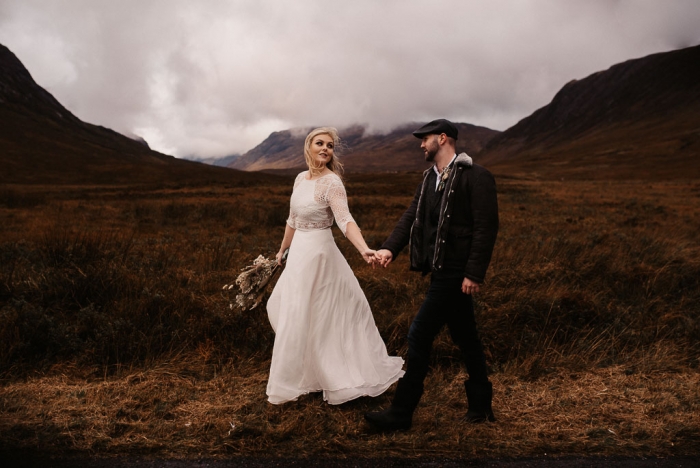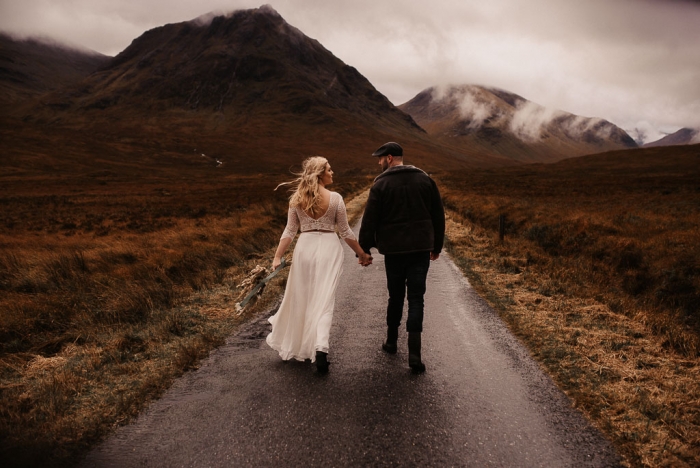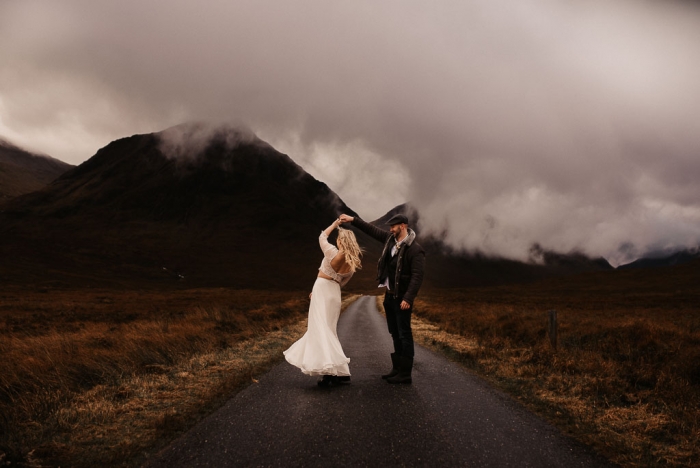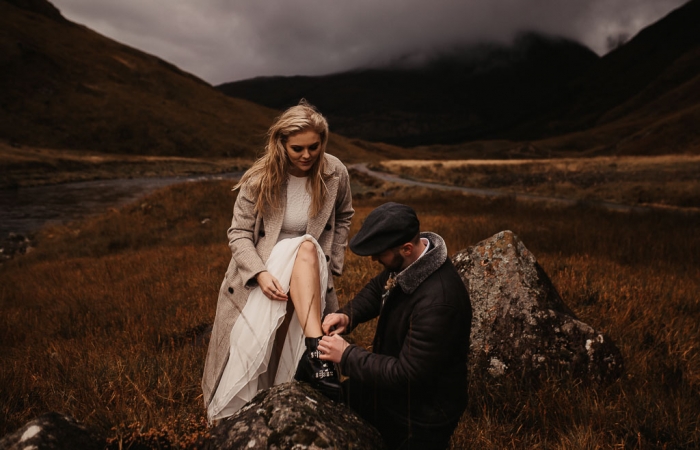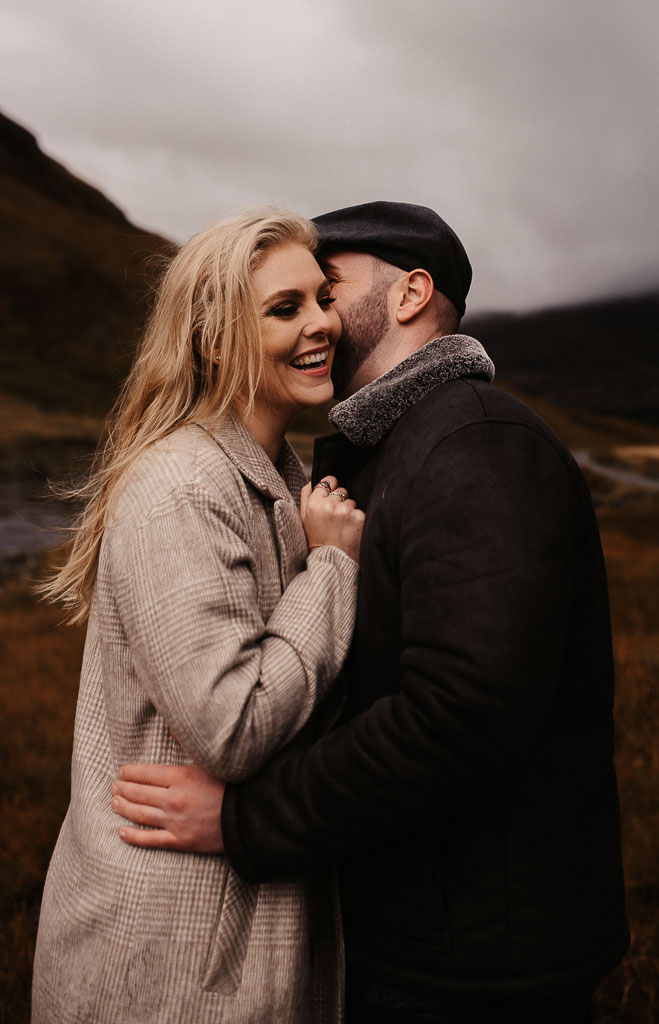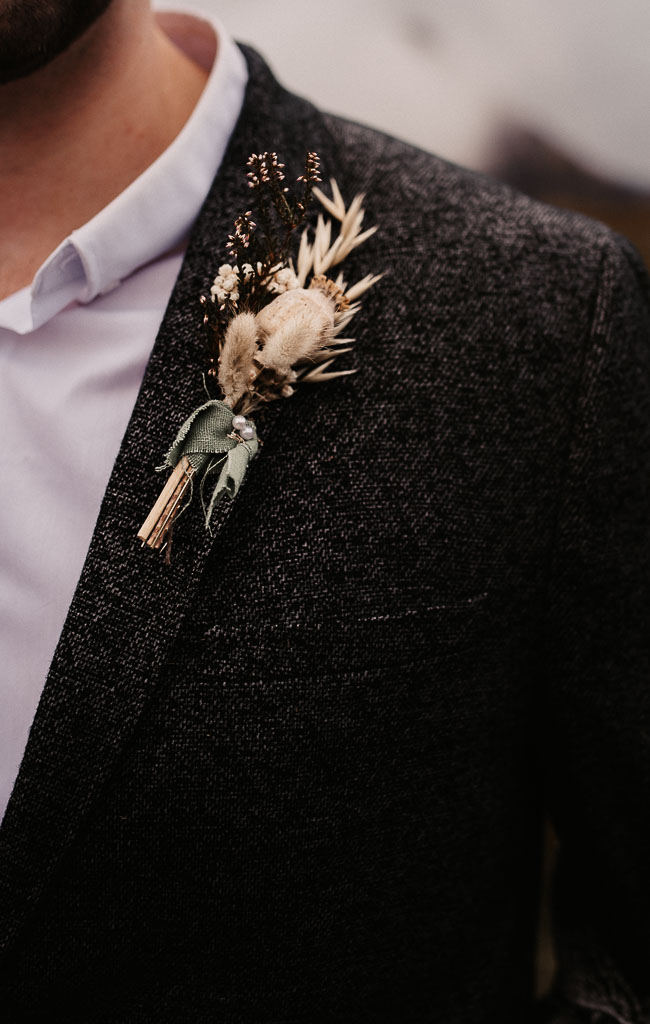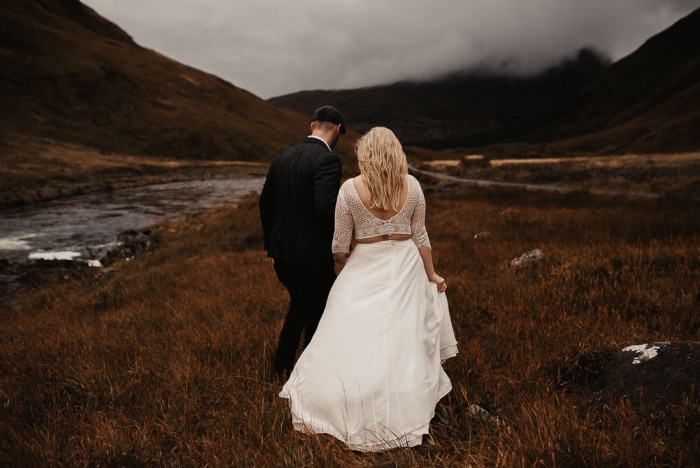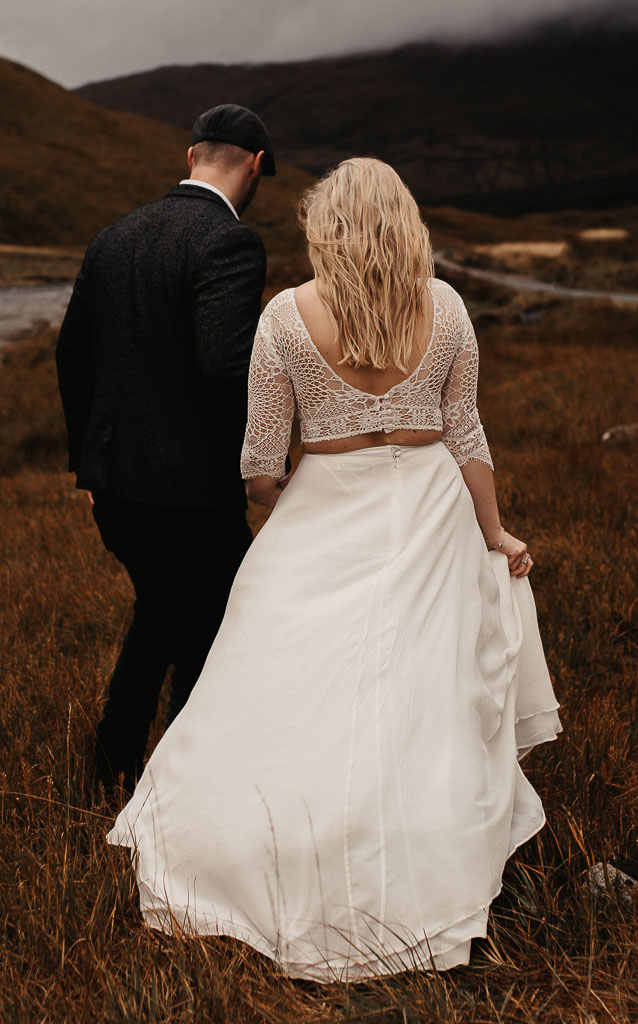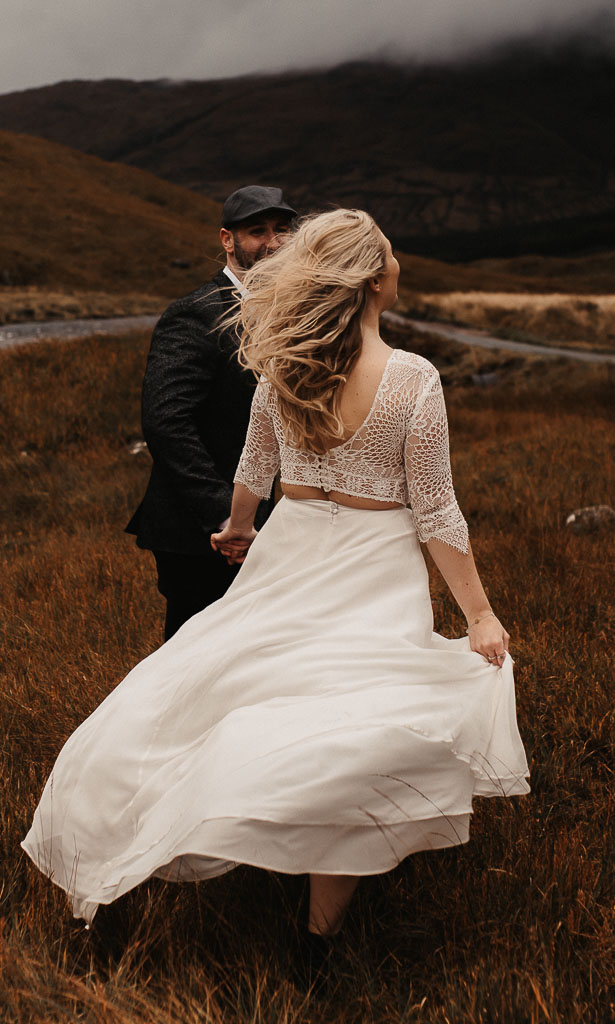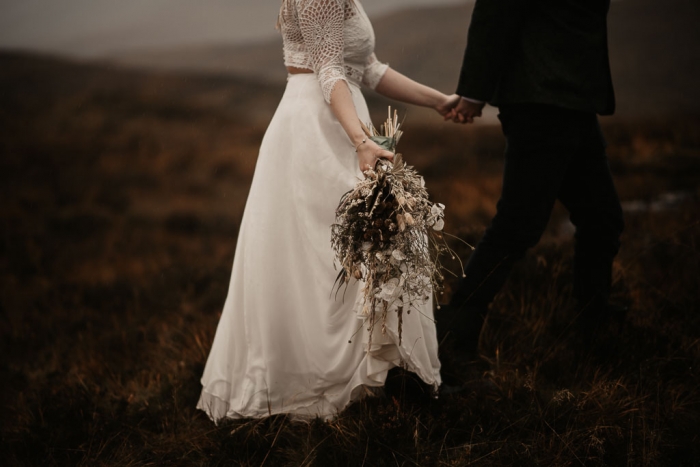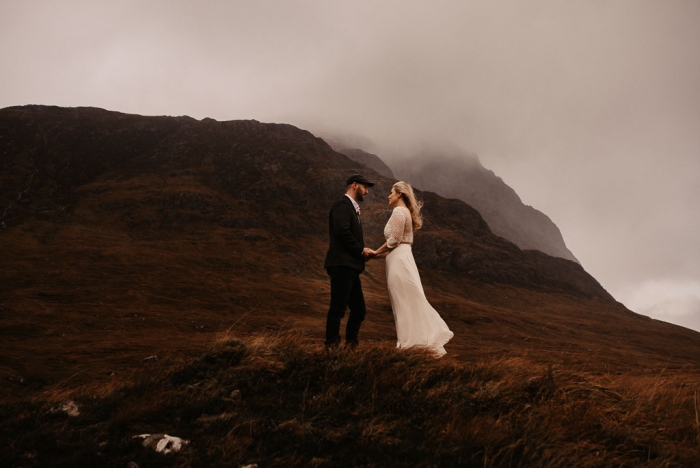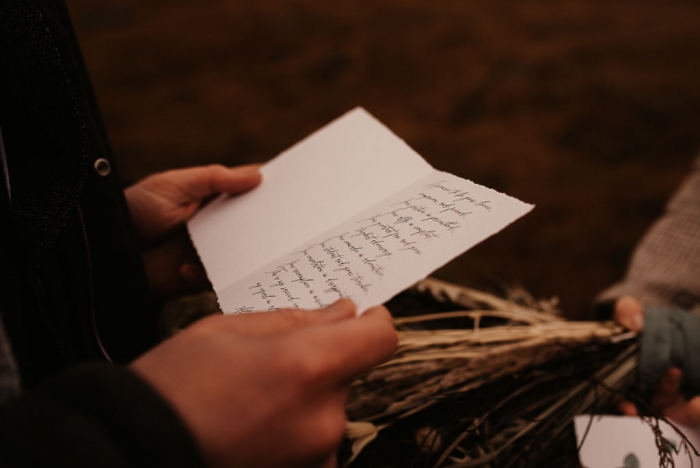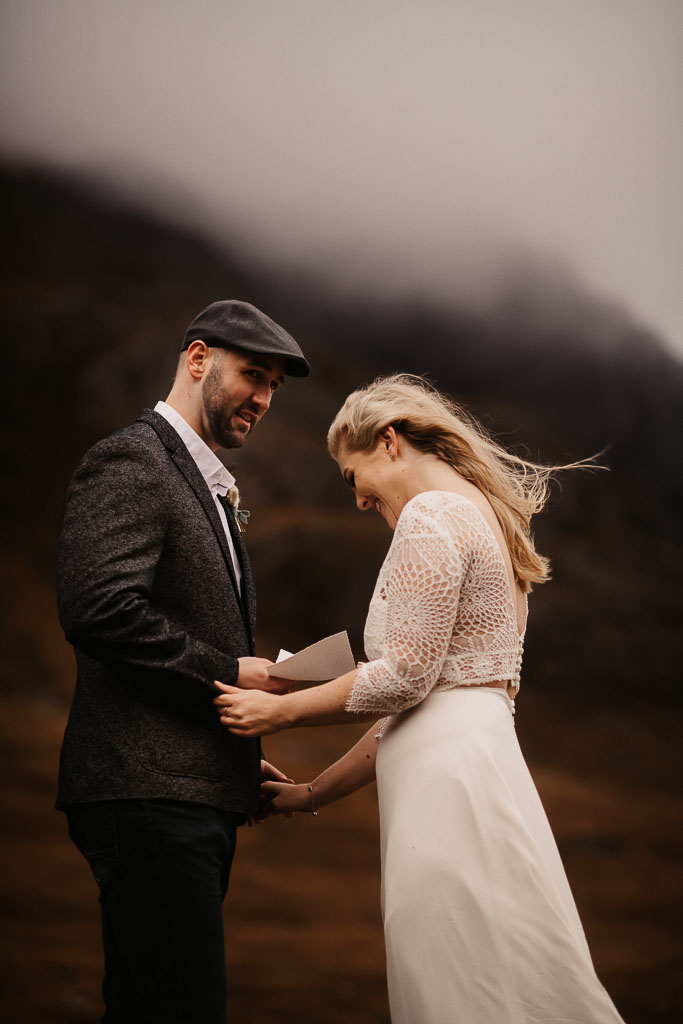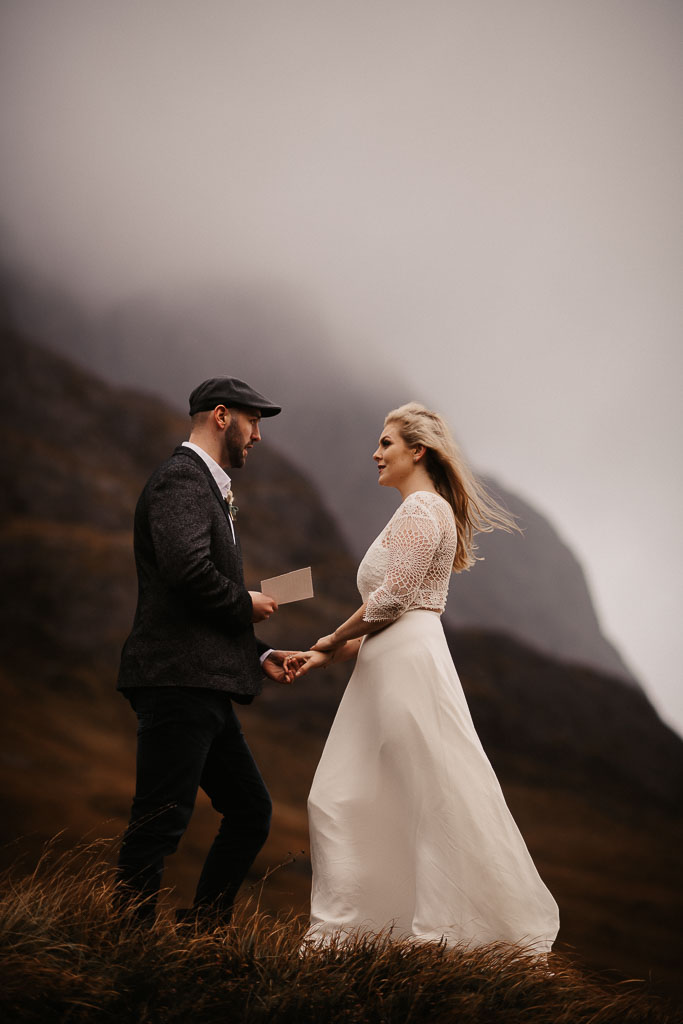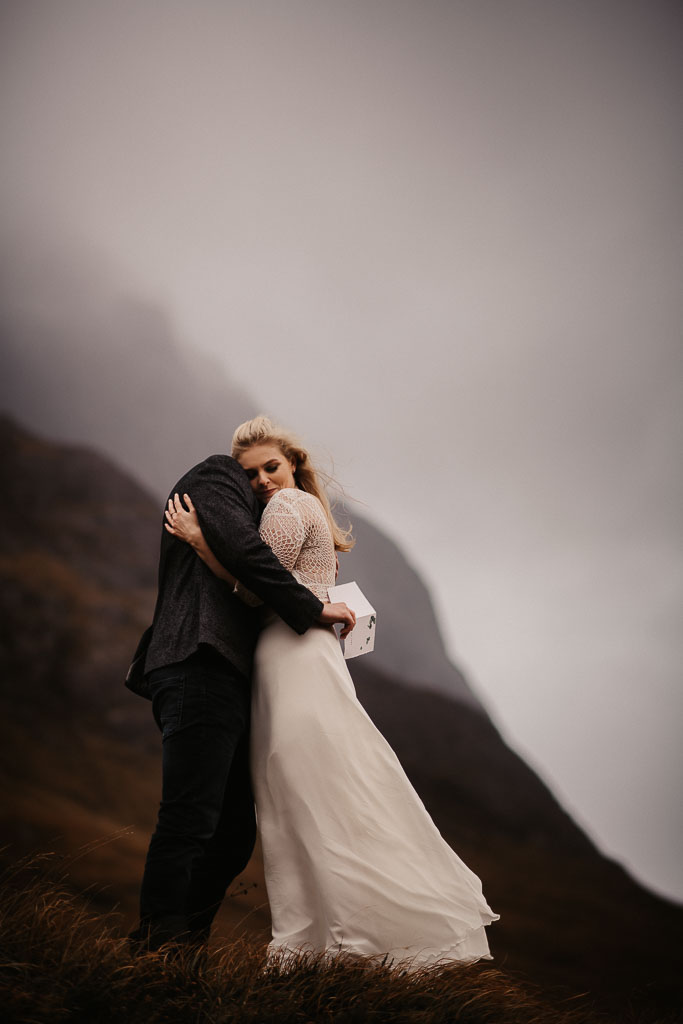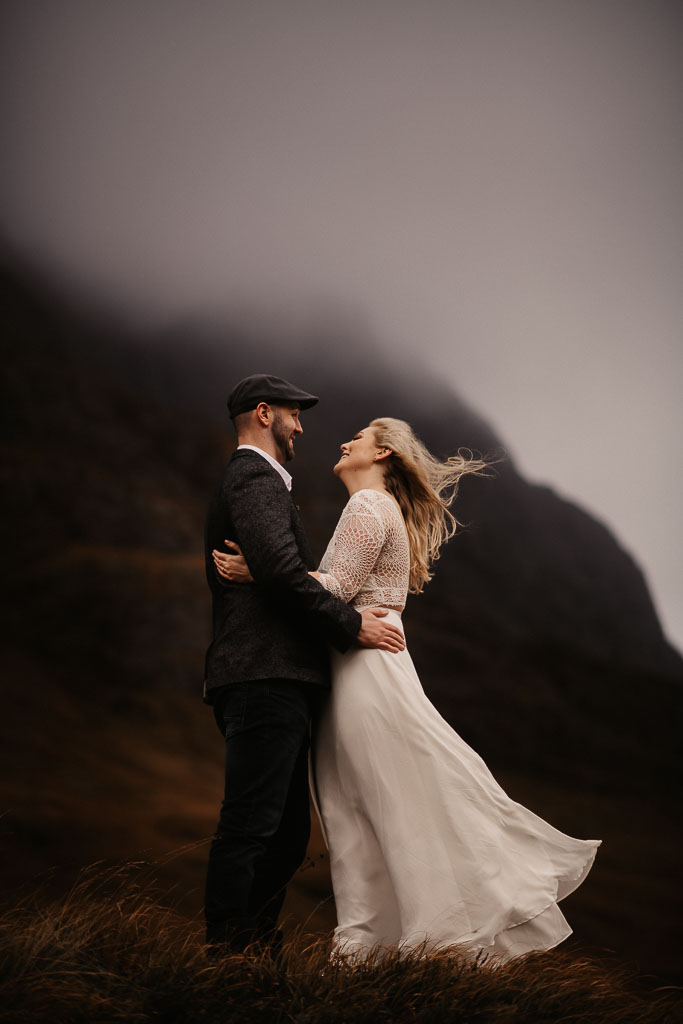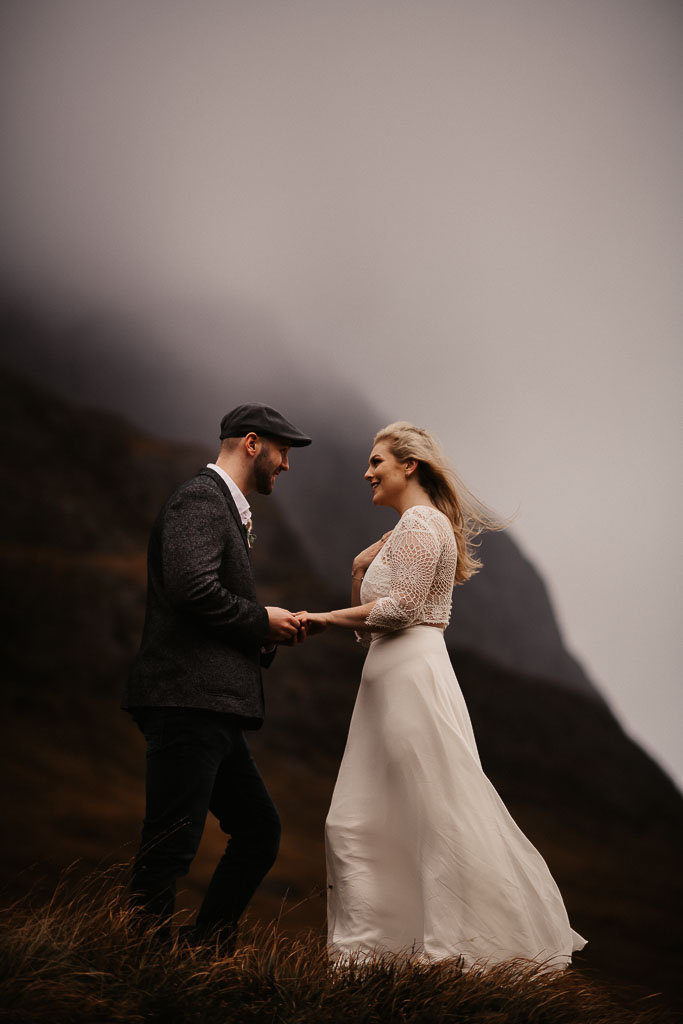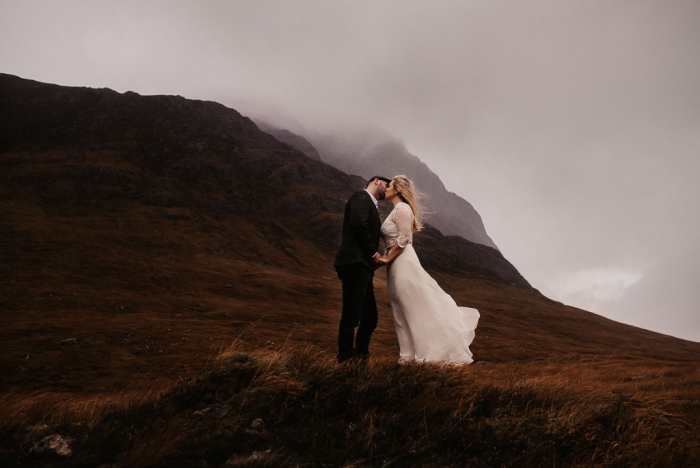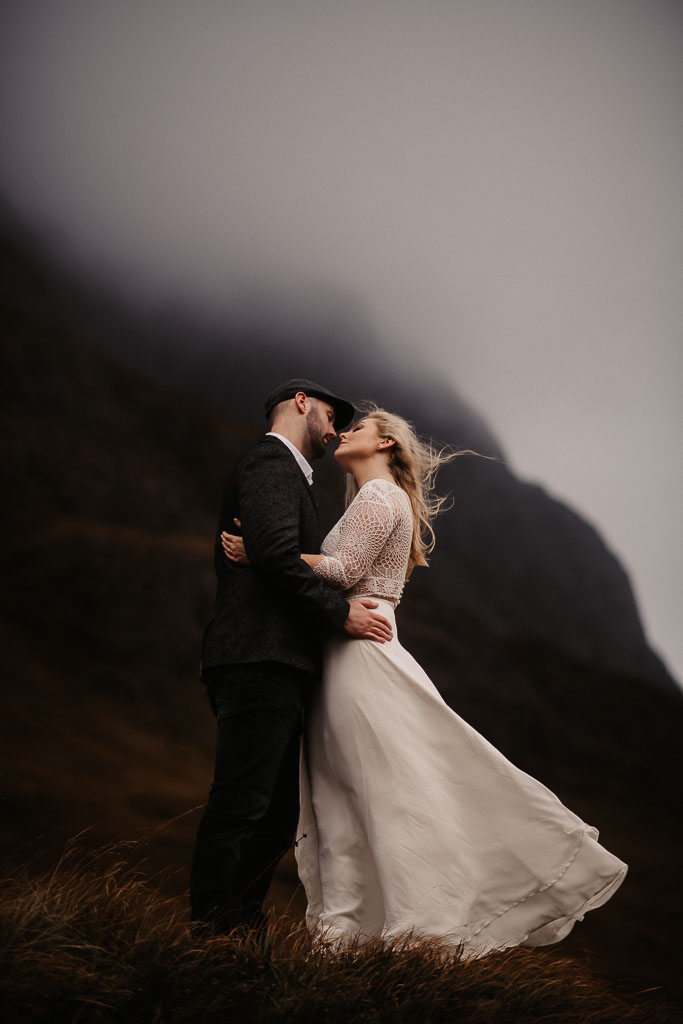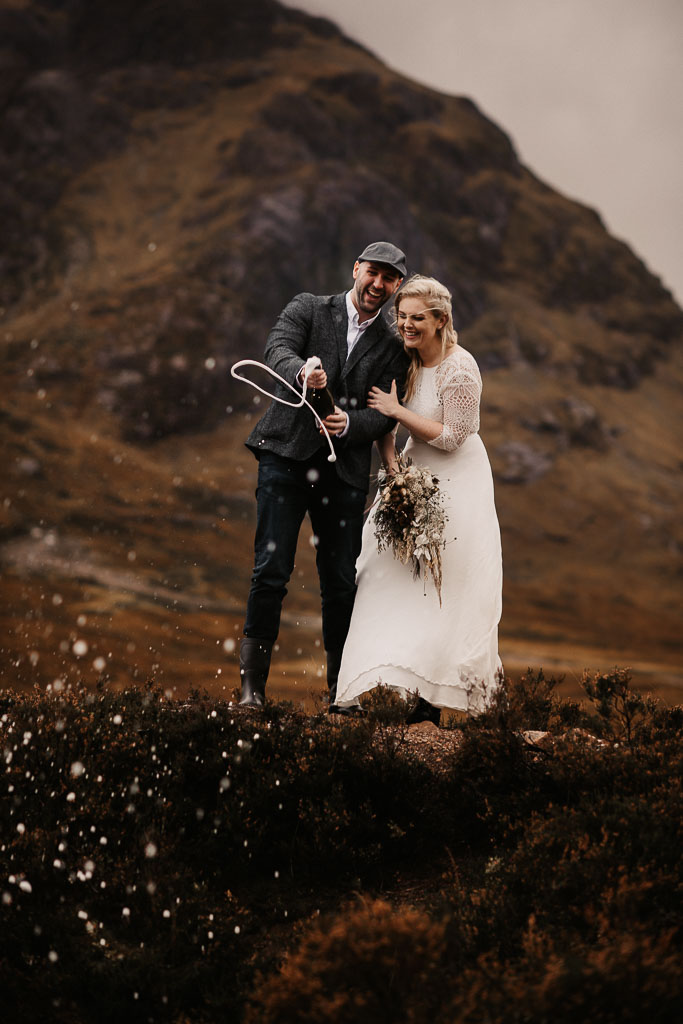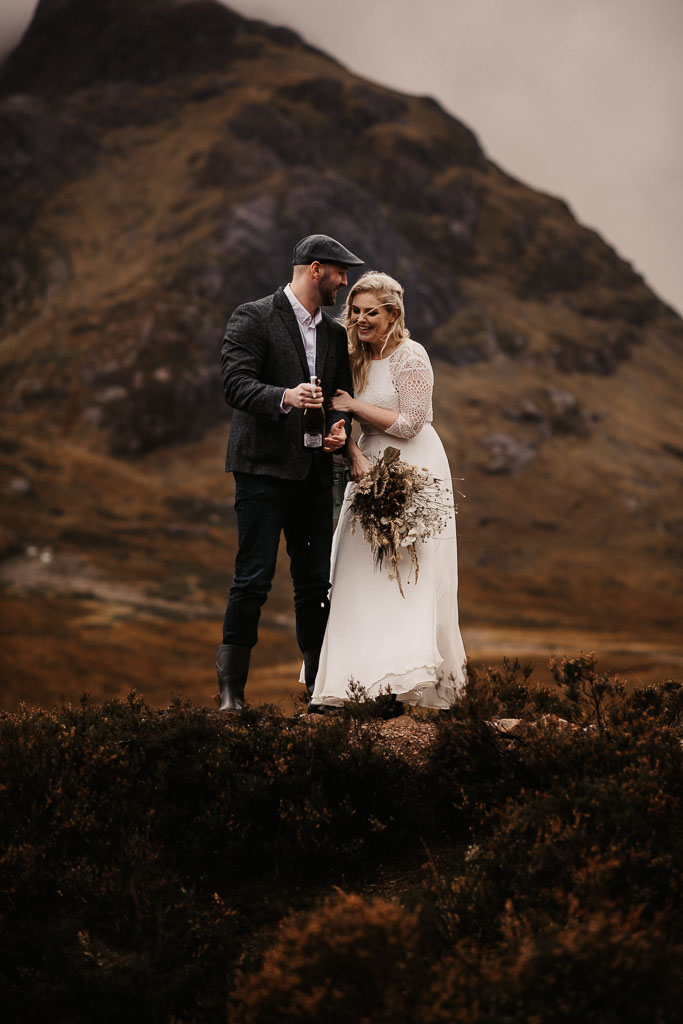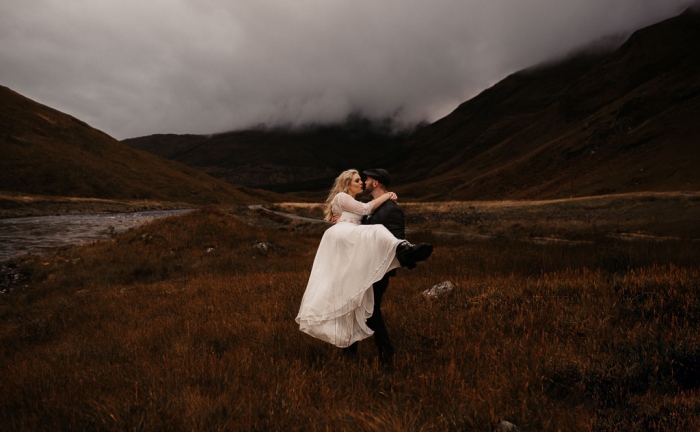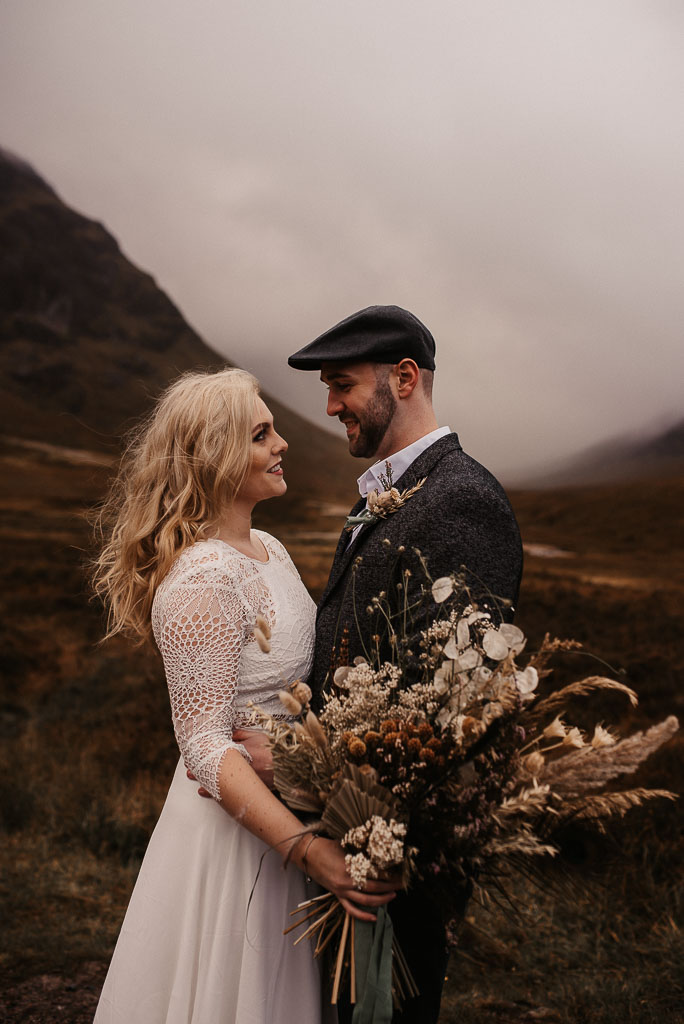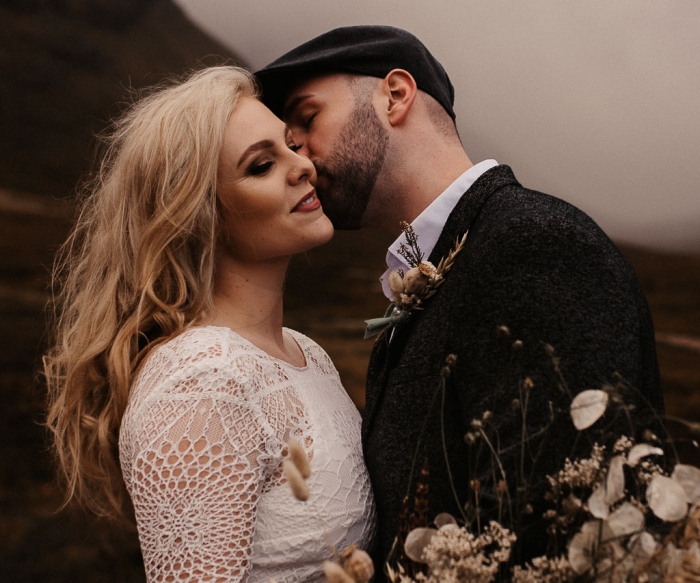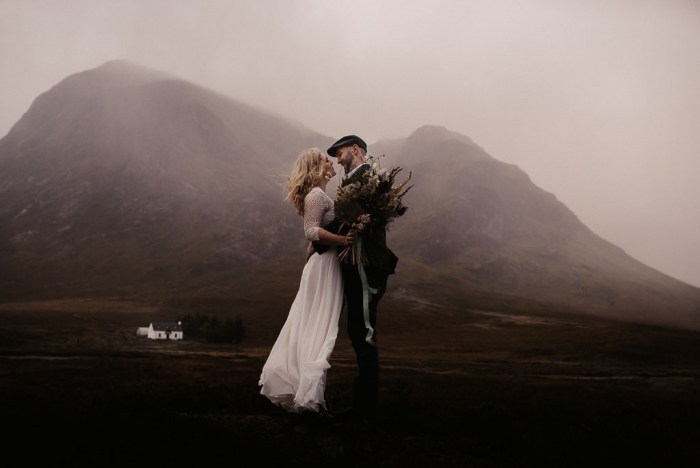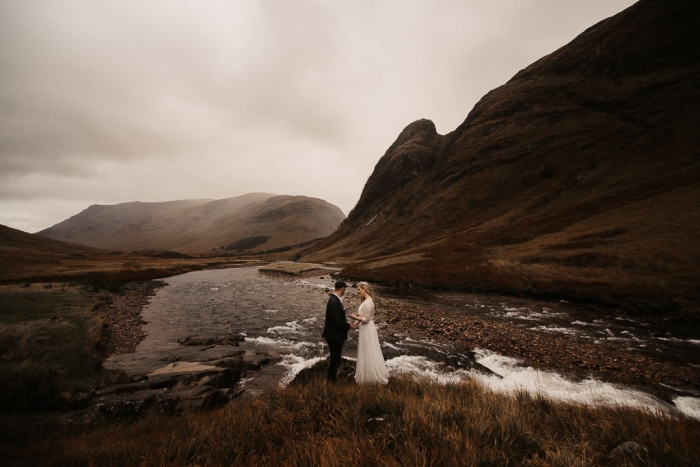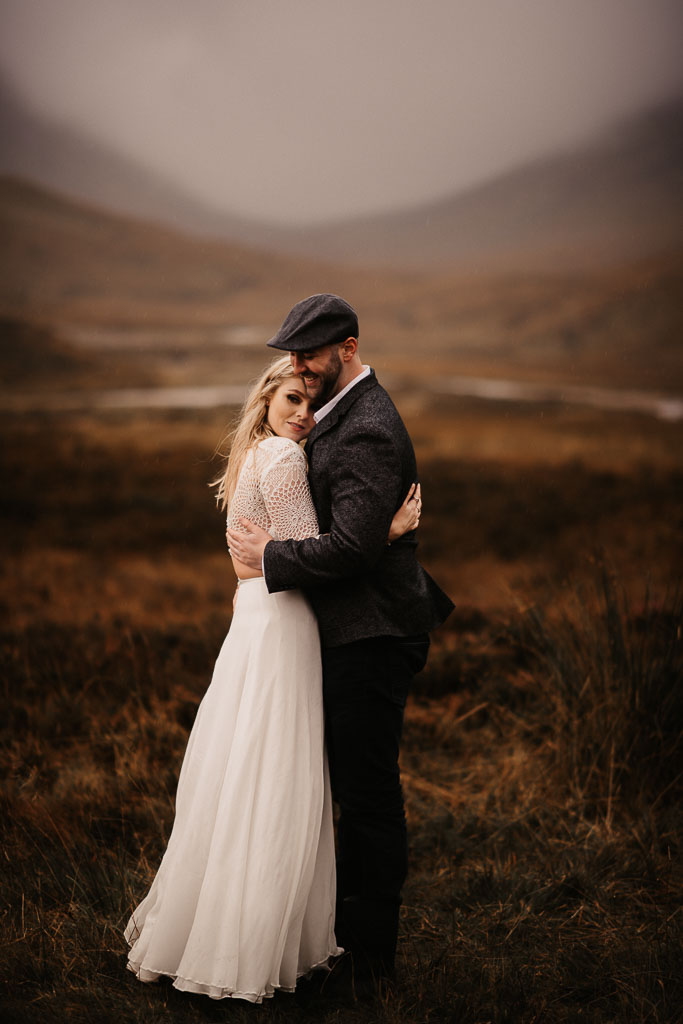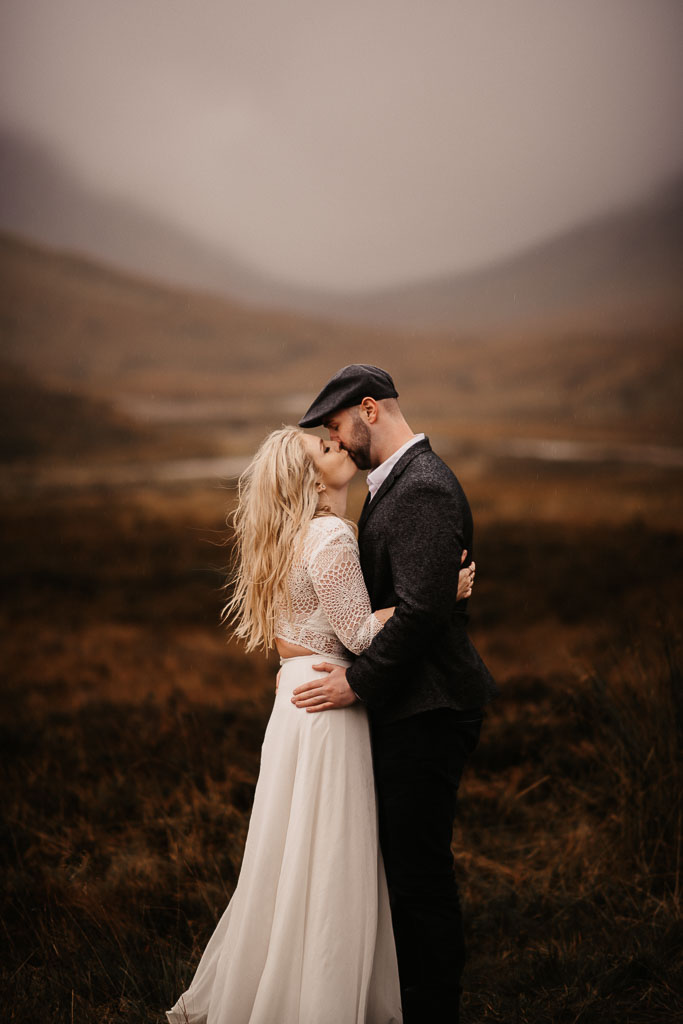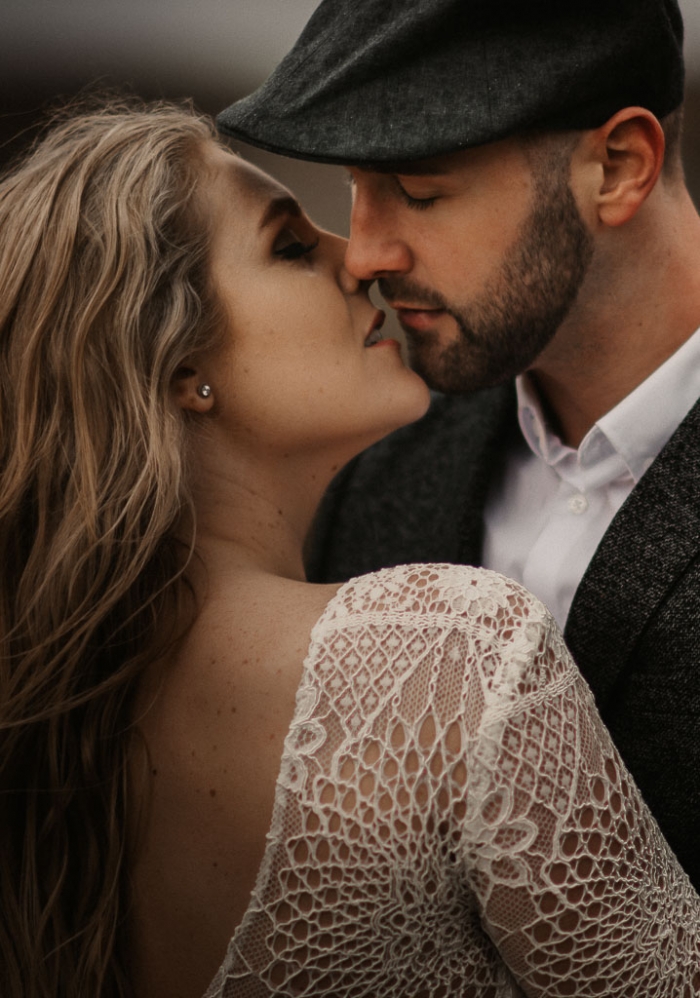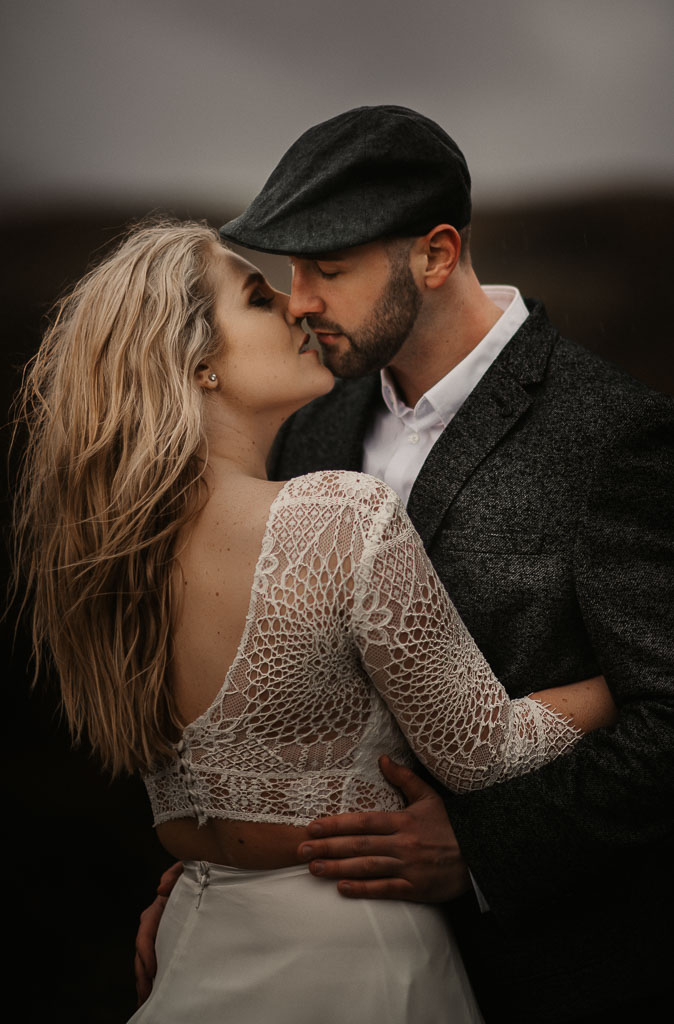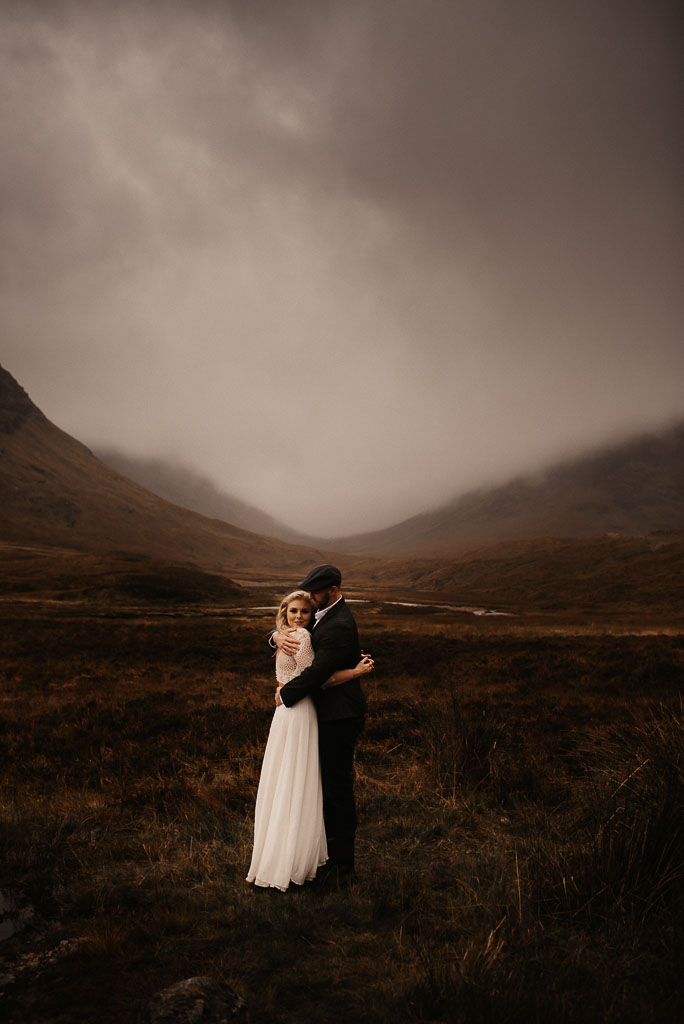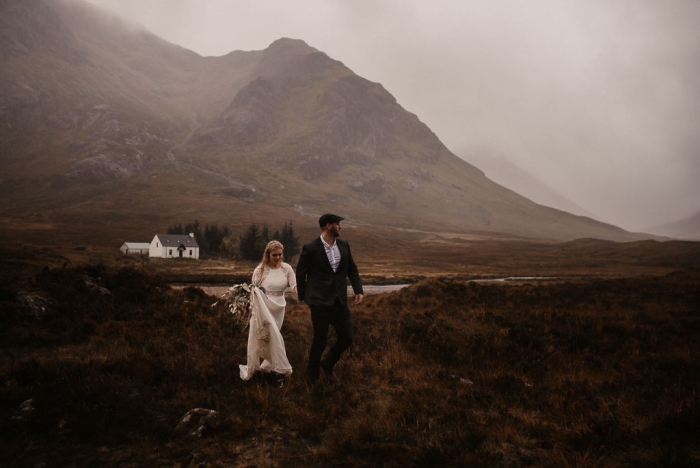 Photography: The Light Painters
Dress: Lisa Lyons
Flowers: Green and Wildflowers
Stationery: White Cottage Weddings

Video: The Light Painters
Models: @michelleemilie @johnrennie26