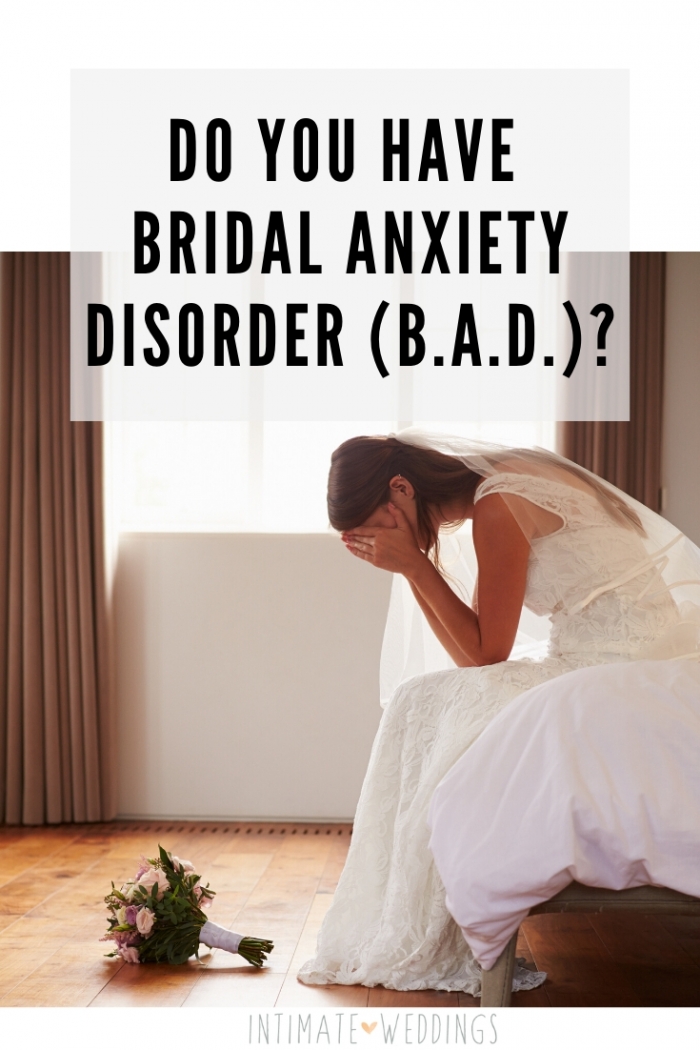 Bridal Anxiety Disorder (B.A.D) is an epidemic. It affects mainly women in the prime of their lives and impacts their personal and work lives. The symptoms are: chronic worry; insomnia; irritability; feelings of inadequacy and self-loathing. These are accompanied by a compulsion to frequent Instagram and Pinterest at all hours of the day (and night) poring over images of perfect weddings and perfect brides which exacerbates feelings of inadequacy and envy.
The desire to have a 'perfect' wedding is nothing new, but for some, social media has made the pressure unbearable.
Although there are no medications on the market (surely, they are working on some) to cure B.A.D, the disorder can be treated successfully with a change of perspective. How does one accomplish that?
Stop comparing yourself to others! Your wedding will be even more incredible than the boatload of images you've been poring over. Why? Because it's your wedding and you are (hopefully!) marrying someone that you want to spend the rest of your life with! If you are joyful about making this commitment, you will radiate that joy and that will make your day truly beautiful.
Another way to treat B.A.D is to slash your guest list.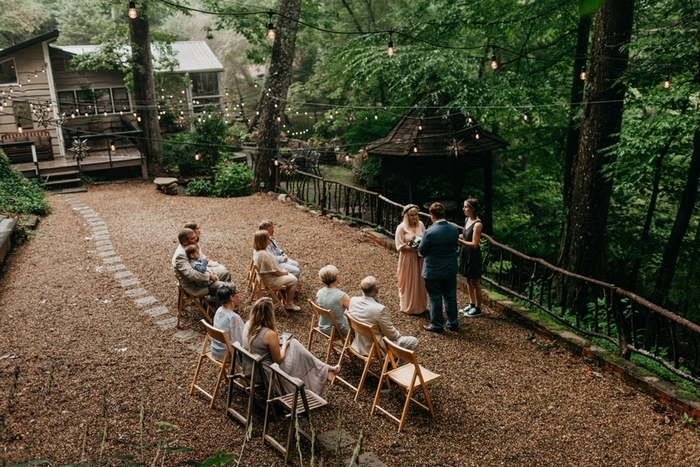 Opting out of a big wedding will not only cut down on the cost of your wedding, it will also let you get creative with your wedding venue choices. Inns, museums and restaurants are just a few options that will open up for you. (If you choose to elope, your options are endless! Why not go to the destination at the top of your bucket list to say I do and make an incredible vacation out of it for just you and your sweetheart and throw an informal party when you get home?)
By slashing your guest list, you'll also feel more relaxed knowing that you are surrounded by your nearest and dearest. Your reception will feel more like a party with loved ones, than a formal event. With your friends and family in a comfortable setting, you'll feel free to dance, play music you actually like and celebrate like you just got married. Heck, you can even invite your dog to hang out! (I did!)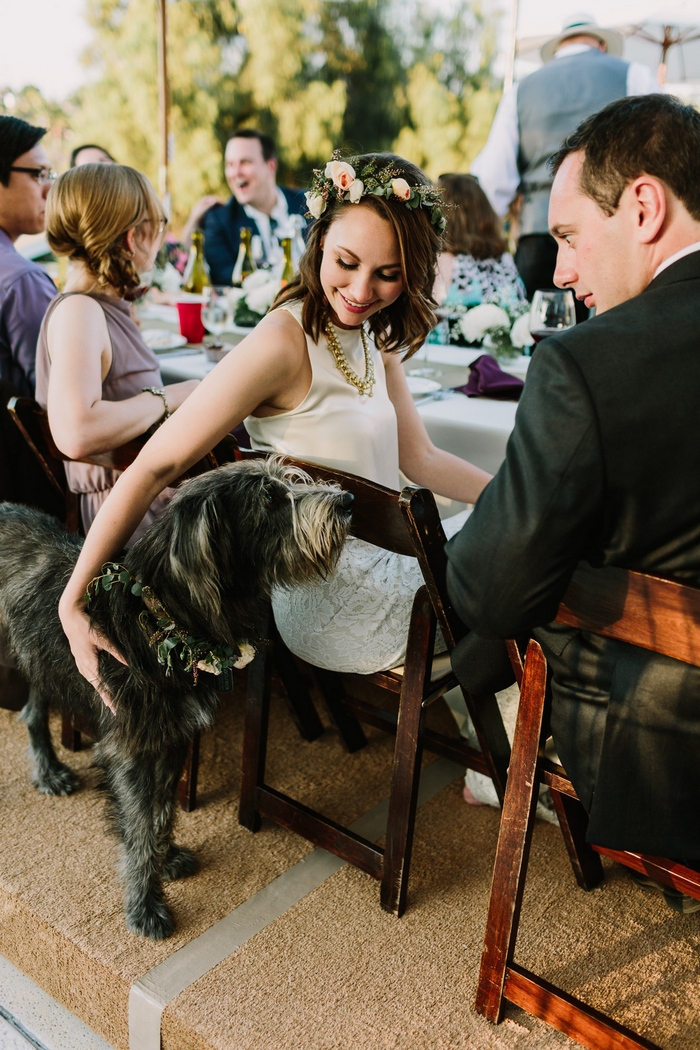 And your guests will appreciate the intimacy of a small wedding, not to mention the fact that you'll actually be able to spend time with them during your wedding!
Remember, it's your wedding, not a family reunion! There's no need to pay $100 per head for dinner for relatives you only see at funerals. It may seem like a good idea when you're planning, but when you're sharing your first kiss as a married couple and cousin Lucy-in-Everyone's-Business stares at you with that I'm-totally-Instagramming-this smile, you'll wish you had chosen closer friends and family to share your day.
Another perk of a small wedding? You can steal some time with your spouse on your Big Day. Stop. Soak it in. It's not something many couples get to do on their wedding day because of stress, obligatory conversations and details they have to manage and take care off. Take a moment to enjoy each other on your wedding day, because that's what it's all about, right?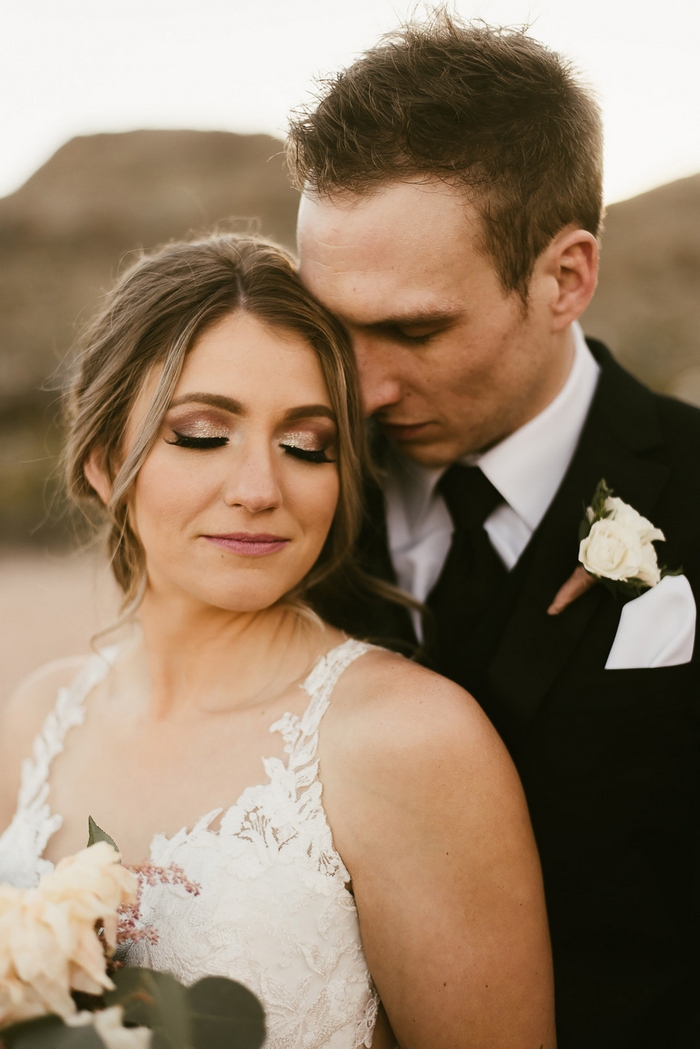 Whether you choose to make the commitment without guests, or want to be surrounded by close friends and family, if you are true to yourself, you will look back on your special day without a single twinge of jealousy or envy.
Sure, you might deal with a snafu or two (they happen to the best of us!), but knowing that you are following your own truth with your wedding plans – not simply trying to impress others or doing something because it will look fantastic in Instagram photos, will go a long way to making your wedding the best wedding ever!
Photo One: Leslie West Photography; Photo Two:  Let's Frolic Together; Photo Three: Indigo Lace Collective