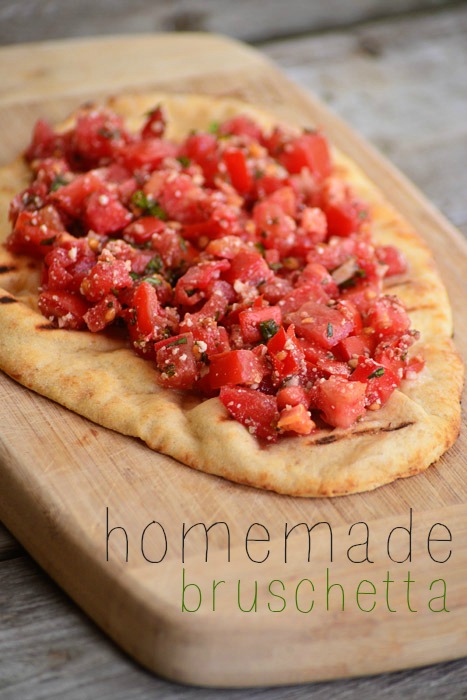 If you have an over abundance of garden tomatoes (like we do!), you're probably looking for ways to put them to good use. Well, today, we've got the perfect recipe for you! This simple homemade bruschetta is ideal for parties, bridal showers – or even as the main course for lunch.
Ingredients

8 garden tomatoes, diced (plum tomatoes are preferred, as they are generally firmer – but we used plain ol' garden tomatoes)
1/3 cup chopped fresh basil
1/4 Parmesan cheese
2 garlic cloves, minced
1 tablespoon balsamic vinegar
1 teaspoon olive oil
1/4 teaspoon sea salt
fresh ground pepper to taste
Naan bread, or French bread
Gather your tomatoes. Dice and place into a large bowl.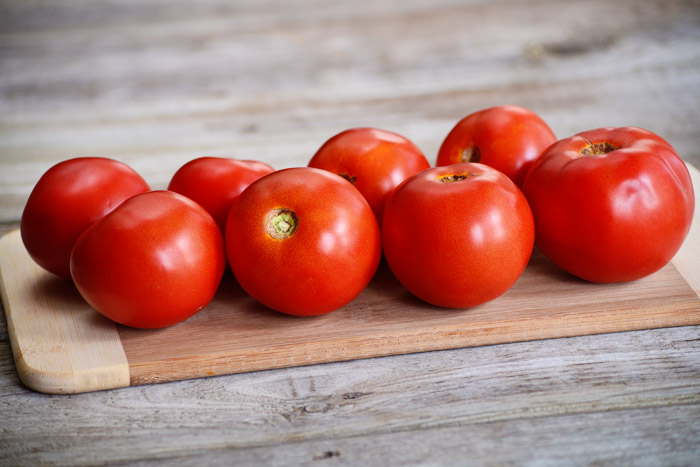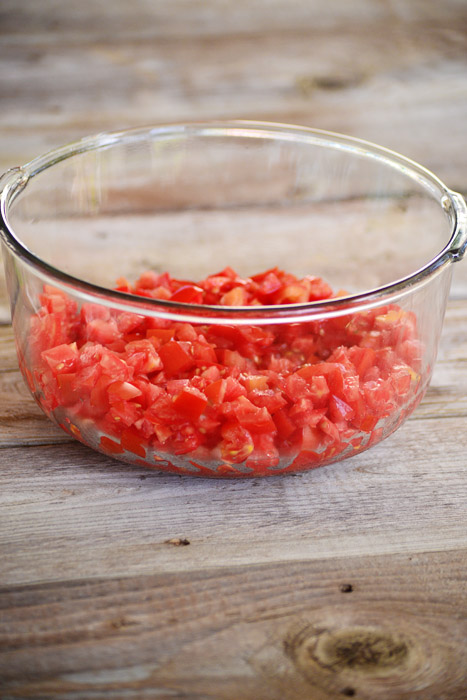 Chop your basil.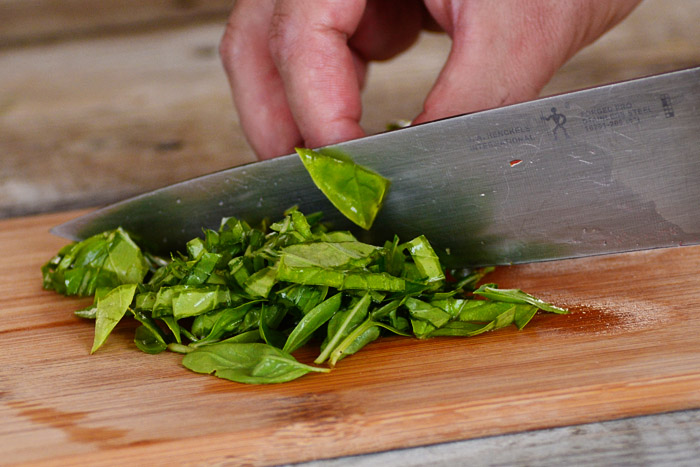 Mince garlic.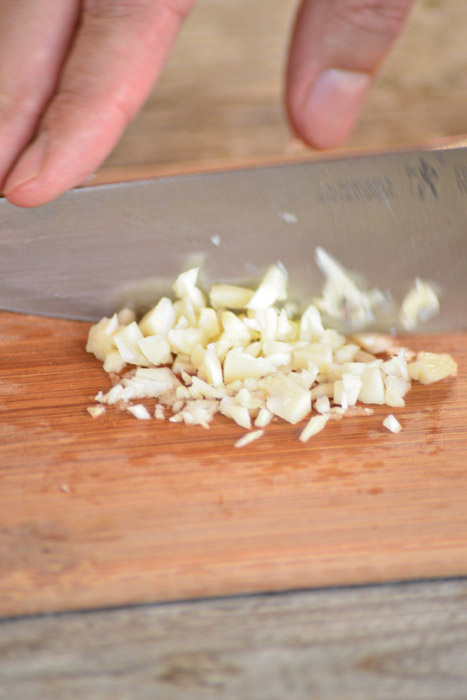 Add, garlic, basic, Parmesan cheese, balsamic vinegar, olive oil, salt and pepper to diced tomatoes.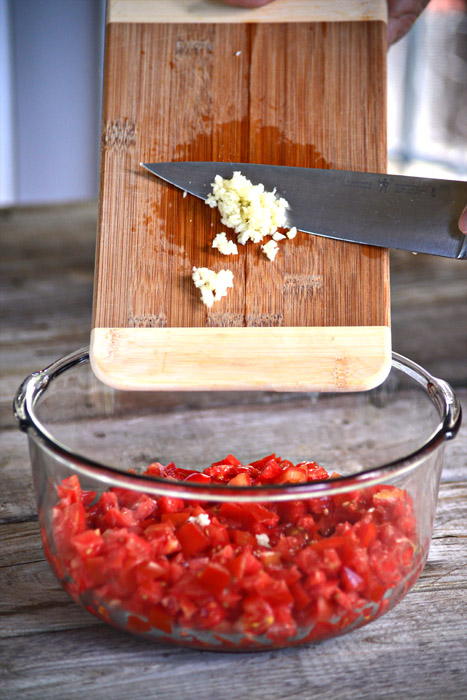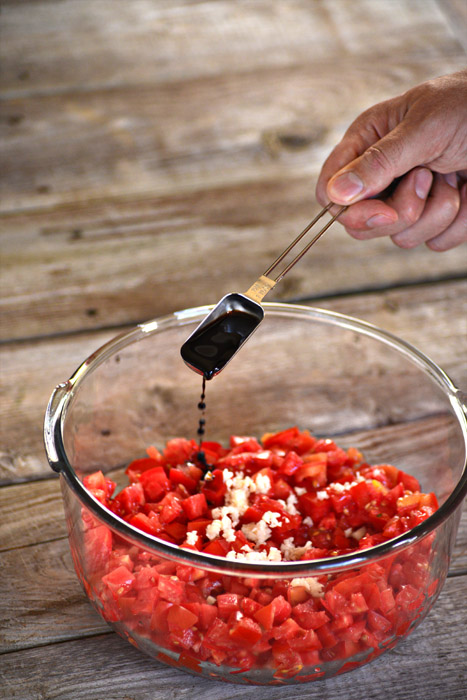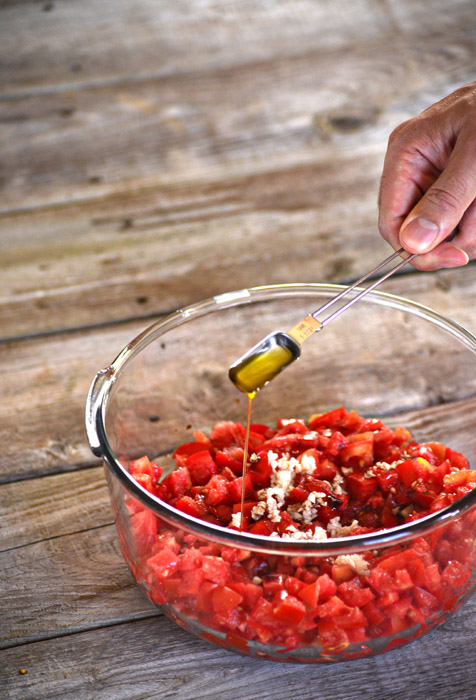 Give it a stir. Doesn't it look delish?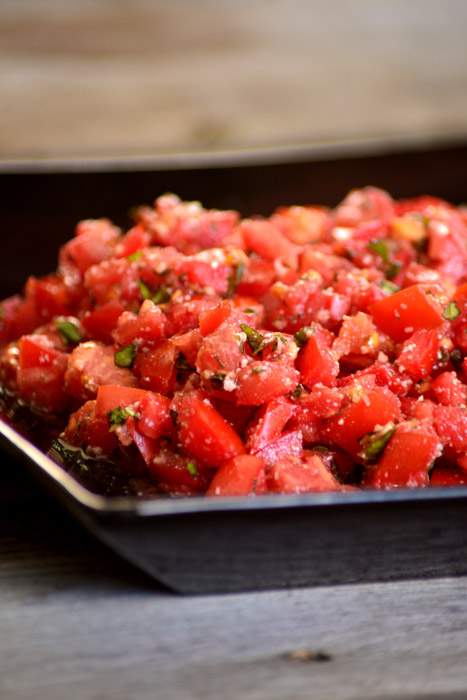 Spoon onto warm French bread or Naan bread.  If your tomatoes were extra juicy like ours, use a slotted spoon so you don't get too much liquid on your bread. Yum!