Looking for a way to save money on your wedding flowers? Check out these 7 creative ways to save money on your florals.
1. Pick Your Own Flowers
Picking or buying your own wildflowers and making the bouquets and arrangements yourself is definitely one of the easiest ways to save money, but it's not for everyone and we only recommend this option if you have friends and family members willing to help you arrange flowers on the day of your wedding. It may seem easy enough, but it's much harder than it looks and you'll have a lot better things to do than fussing over the freesia before the ceremony. It's also important to have realistic expectations when arranging your own flowers — if you want flower arrangements that look like they do in the magazines you will need to to hire somebody.
Pros: Wild/your neighbour's flowers are free
Cons: The last thing you'll want to be doing on your wedding day is arranging flowers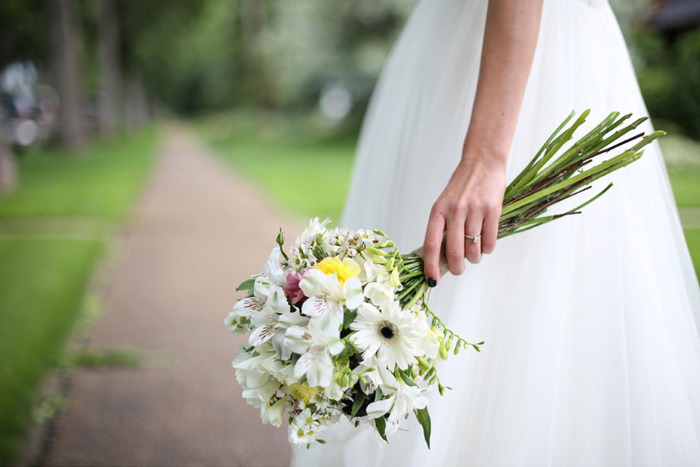 2. Have your Bridesmaids Carry Something Other Than Flowers
There's no rule that says bridesmaids, or even the bride for that matter, need to carry flowers down the aisle. Why not give your girls paper pinwheels instead? or fans? or parasols? or whatever your creative little heart can come up with?
Pros: Adds whimsy to your wedding
Cons: Not always the most appropriate option for more traditional weddings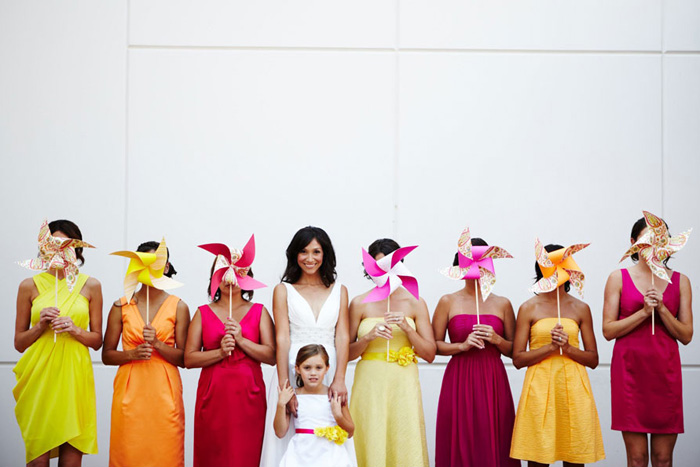 3. Choose Flowers That are Locally in Season
If you're absolutely set on having a wedding bouquet, make sure you choose flowers that are in season and easily sourced to help cut down on the cost. There's no point in dreaming of a beautiful peony bouquet if you're getting married in December. Sure your florist will probably be able to source them for you, but you will pay a premium for them when there are cheaper alternatives available. What's seasonal will vary depending on where you live, so talk to your florist about what your best options are.
Pros: You'll save money and be kind to the environment at the same time
Cons: You can't always get what you want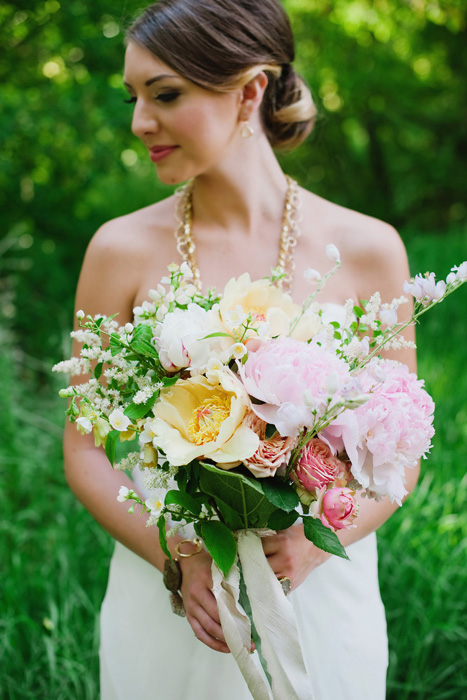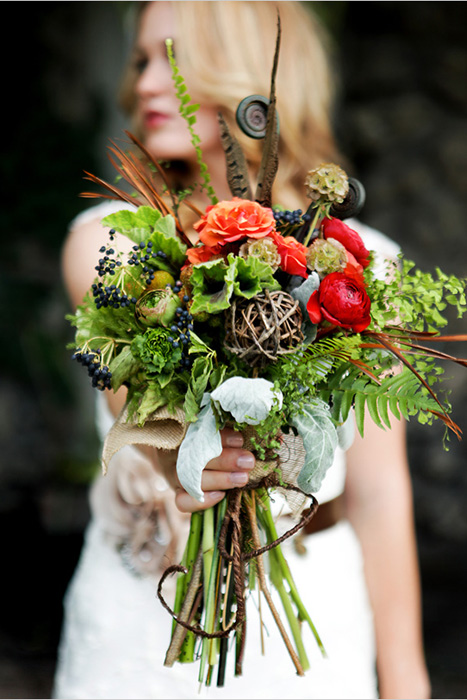 4. Use Less Expensive and Non-Traditional Elements
Using non-traditional elements such as herbs, fruits, and vegetables can be an inexpensive way to create interesting and less expensive bouquets and arrangements. If you have your heart set on a really expensive flower, try using only one or two blossoms and bulking up the rest of the arrangement with lots of interesting and inexpensive greenery. Another popular trend right now is the use of single elements rather than whole arrangements for bouquets. For example, baby's breath, lavender, wheat, and even kale bouquets are popping up all over the wedding blogs these days.
Pros: Potential for very unique and customized arrangements
Cons: Some plants and materials are becoming trendy and therefore going up in price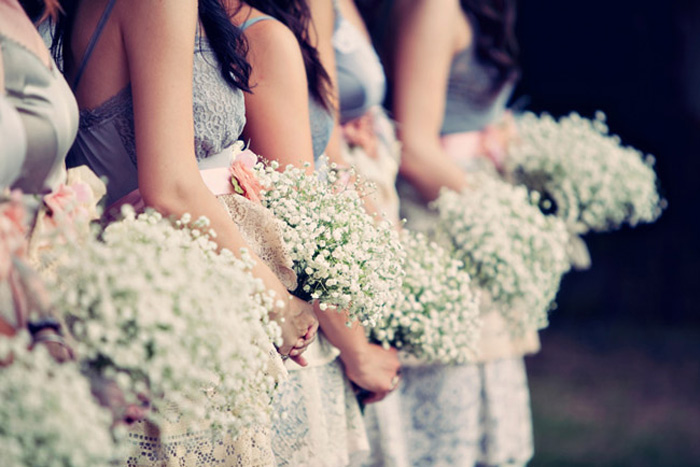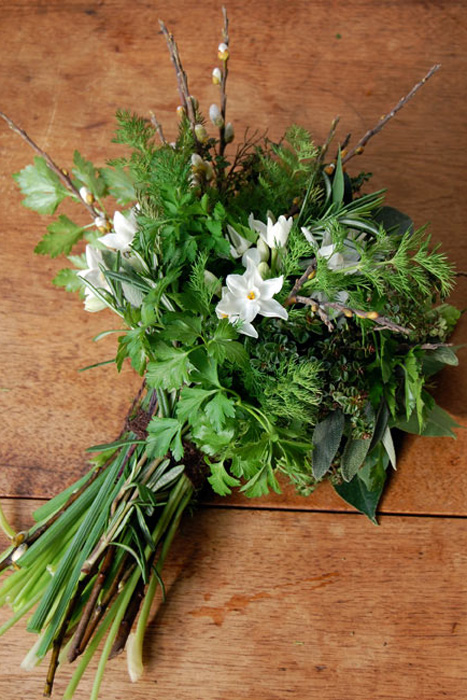 5. Consider Terrariums, Plants or other Alternative Centrepieces
When it comes to your centrepieces, a great way to save money is to scrap the idea of fresh cut floral arrangements and opt for terrariums or planted arrangements instead. You can easily make these types of centrepieces yourself and the best part is you can make them ahead of time so you won't have to fuss with them on the day of your wedding. To cut down on the cost of your containers and planters, make sure to check out your local thrift stores, dollar stores and garage sales.
Pros: Guests will actually want to take home the centrepieces
Cons: One more thing on your to-do list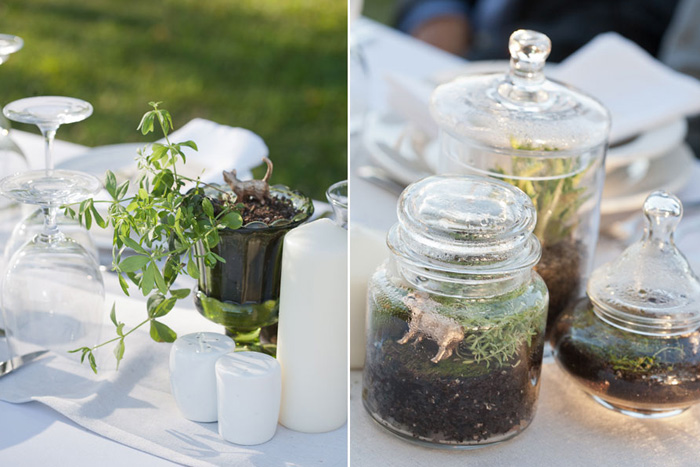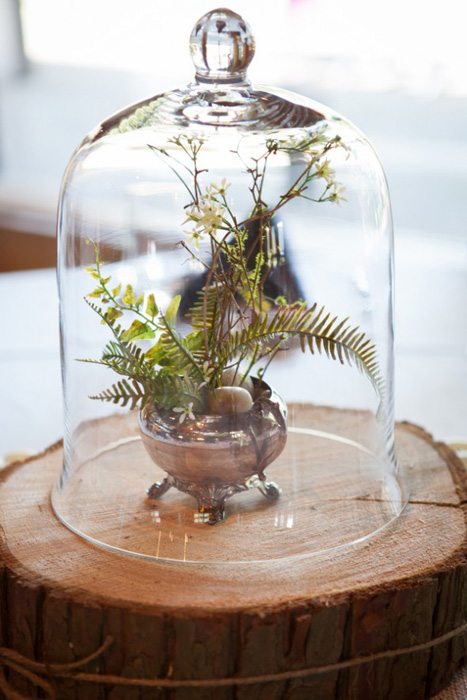 6. Go for Single Flower Arrangements
When it comes to wedding flowers, simple is in. Using a single flower in a vase or  grouping similar flowers casually together is the latest look in rustic chic wedding decor.
Pros: Simple
Cons: Too simple?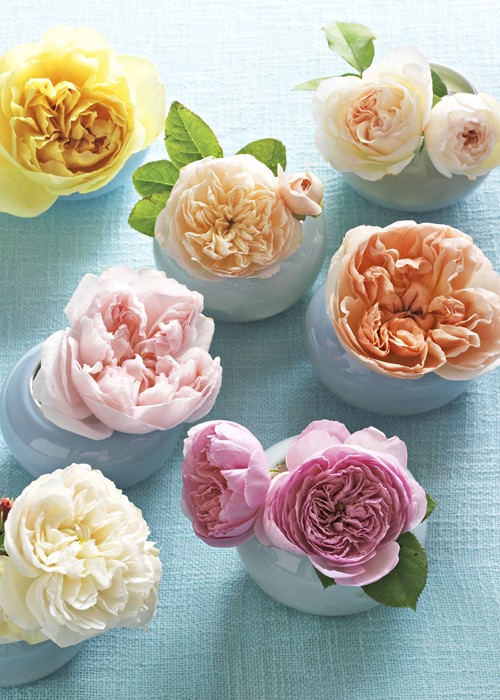 7. Use Bottles
Groupings of mixed bottles are a great way to make a visual impact in your wedding decor. Collections of bottles can fit your theme easily as well: you can pick the bottles to match your wedding colors or  make a collection of vintage bottles to fit a rustic theme. Bottles can also be hung to accent areas where there isn't enough table space.
Pros: Easy to find -searching flea markets, thrift stores and your local Goodwill is a great way to start gathering vintage bottle collections

Cons: If you don't like 'junkin', buying new bottles could be expensive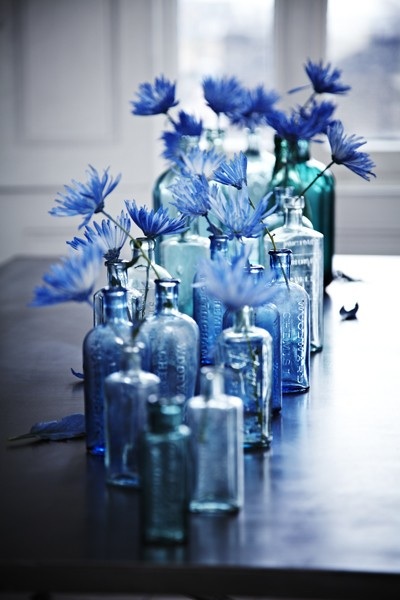 Photo one: uschiandkay.com; Photo two: etsy.com; Photo three: sarahwinward.com; Photo four: weddingchicks.com; Photo five: loveandlavender.com; Photo six: designsponge.com; Photo seven: uschiandkay.com; Photo eight: rusticweddingchic.com; Photo Nine: Country Home; Photo Ten: browndresswithwhitedots.tumblr.com;