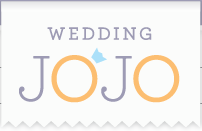 Sure, looks aren't everything, but when it comes to a personal wedding website, looks mean a lot. After all, you've put a ton of thought into your wedding, why send your guests to a site that doesn't reflect your exceptionally good taste? The designs over at WeddingJoJo.com are definitely easy on the eyes.
Here are a few templates from WeddingJoJo.com: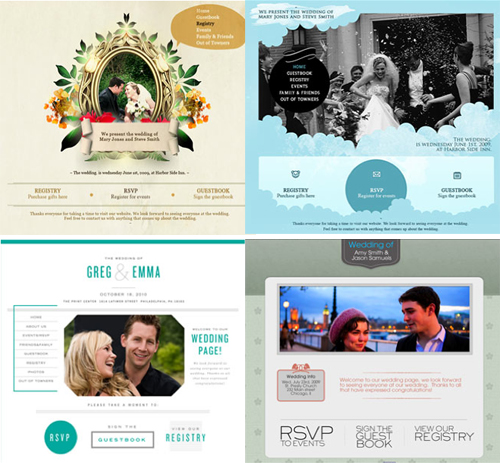 Not only are they stylin', they're easy to set-up – and a breeze for your guests to navigate. Simply create an account, and within minutes you'll be on your way to creating a personal wedding website that will keep your guests informed of all the details of your upcoming nuptials. What a great way to get your guests excited about your Big Day!
Share info about your wedding, along with photos and a link to your wedding registry. Your guests can even RSVP to wedding related events.
The cost for a WeddingJoJo.com personal website  is $14.99 per month. Please check out www.weddingjojo.com for more info.