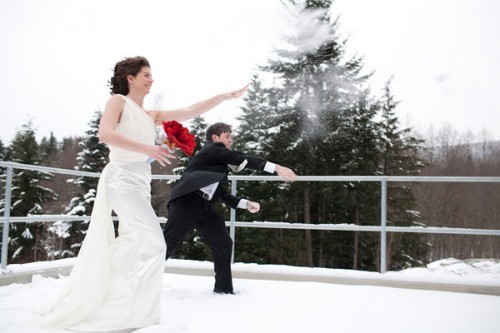 Erinn, 28 &  Charles, 27
Whistler, British Columbia, Canada
Wedding Date: December 13, 2008
Number of Guests: 30
Wedding Cost: $25,000
Wedding Ceremony Location: Squamish Lil'wat Cultural Centre
Wedding Reception Location:  Squamish Lil'wat Cultural Centre (Catering for reception was hosted by the Four Season Resort Whistler.)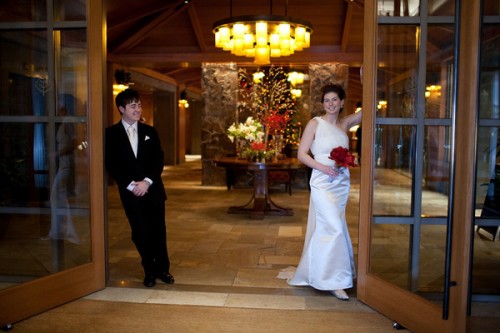 Why did you have an intimate wedding?
Charles took me to Whistler for the first time in December 2007, however I had no idea that he was planning on proposing!  His proposal created so many special memories in our lives that we knew our wedding should be in Whistler the following year.  With any destination wedding you can generally expect to have a smaller group in attendance. It was more important for Charles and I to have a wedding that reflected us as a couple and allowed us to share our most treasured moments with our closest family and friends.  We wanted an intimate wedding that would allow us to really utilize our budget in a unique way and create an unforgettable experience for our guests.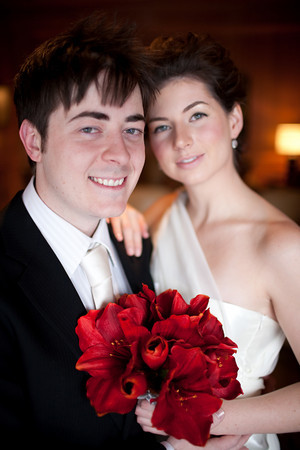 What are some the challenges that you faced planning an intimate wedding?
The biggest challenge for our wedding planning was the distance.  At times it was a challenge to convey my vision for the ceremony and reception to the vendors in Whistler while I was in Texas. Fortunately I was able to simplify things by having the Four Seasons Resort Whistler handle the catering, cake and decor.  When it comes to the size of a wedding, large or small, I am a firm believer that the less vendors involved the better!  When it came down to the details, I made sure to find a picture that represented my vision for every aspect of the wedding (i.e., table linens and centerpieces, flowers, etc.).  Pictures coupled with efficient and timely communications with the vendors in Whistler made life so much easier and there was little room for error.  I was really happy with the outcome especially considering the fact that I planned the entire wedding from Texas!
The second major challenge we faced with having an intimate wedding was trying to create a beautiful wedding for 30 people on a budget.  We chose to have an intimate wedding so that we could spend more money on the experience and really appeal to the senses of our guests (i.e. panoramic view of the mountains from our ceremony/reception, lavish food, a full bar, etc).  I quickly realized that most vendors are used to handling larger weddings and their pricing reflects this. Having a wedding up in the mountains where wedding-specific vendors are scarce did not help either.  These vendors make few concessions for smaller weddings especially when they have to travel the long distance in snowy weather.  In an effort to avoid paying higher prices, I chose from a selection of complimentary linens and decor offered by the Four Seasons and also found great deals on-line.  By being resourceful where I could, I was able to utilize a florist for the items I absolutely had to have.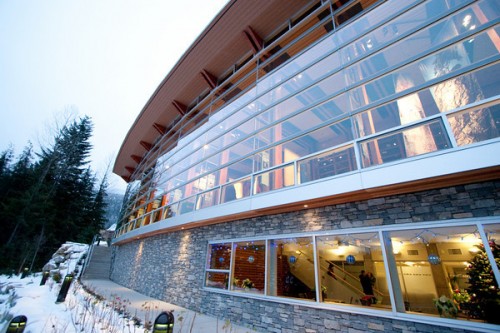 Was it difficult to pare down the guest list?
No it was not difficult.  Since we chose to have a destination wedding, sources say to expect 50% or less to attend.  We understood that the majority of those invited would probably not be able to attend.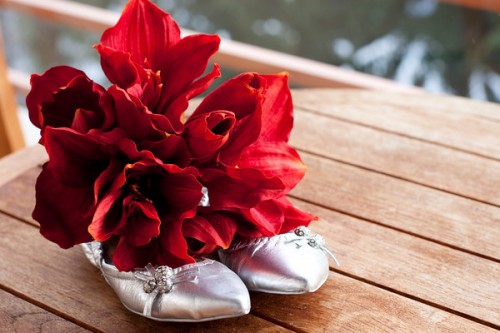 Did you have any 'issues' with the small guest list from friends and family? If so, how did you address them?
There were no problems.  We both have relatively small, laid back families, and everyone understood that Charles and I wanted an intimate wedding. We made it clear that we were grateful to those who could attend, and understanding to those who could not.  Numbers were not an issue for us.  We knew that the people who meant the most to us and really cared about us would be there, and that was all that mattered.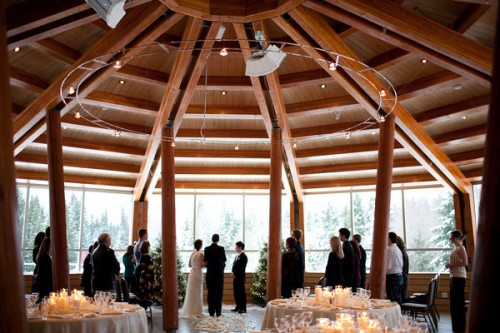 What were the highlights of the ceremony?
It was really important to Charles and I that family be incorporated into the ceremony where possible.  We asked Charles' father, David, to officiate the ceremony in light of his seminary background.  David's background not only made him the obvious choice for an officiant, but made the wedding all the more special.
Another highlight of the wedding was being able to say our vows while overlooking the snow falling on snow-capped mountains and trees. Everything outside was a vision in white.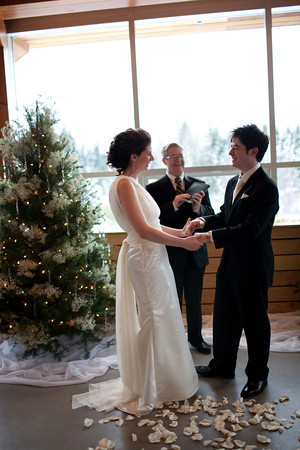 What were the highlights of the reception?
The Four Seasons Resort Whistler did a fantastic job catering our reception and creating an intimate setting for our guests.  The room was enveloped in soft candle light that reflected beautifully in the crystal accents and stemware.  Guests could not stop talking about how wonderful the food selection was both in quality and taste for months after the wedding.  The hotel service was impeccable and everything flowed perfectly.  No guest was left to want for anything and that was our primary goal.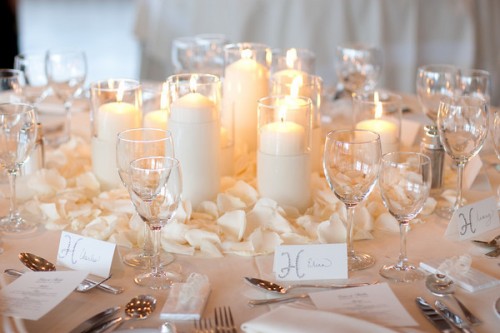 What was the best thing about having an intimate wedding?
Charles and I were able to spend ample amounts of time with each guest.  It was important that no guest was ignored and that the wedding felt like a wonderful, warm evening out with friends.  We designed our wedding around our guests, and we wanted it to be just as memorable for them as it was for us.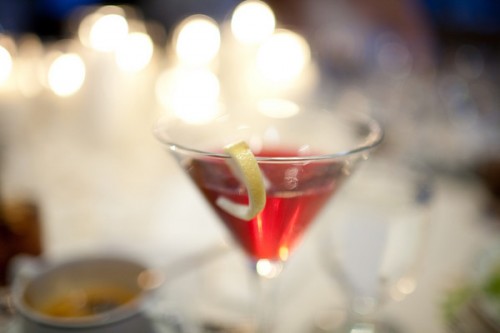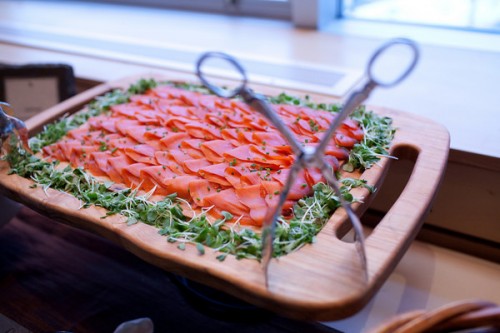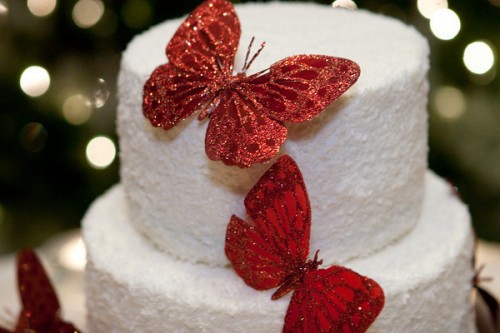 What advice do you have for couples who are considering an intimate wedding?
I think an intimate wedding should be a true reflection of the couple.  Just because there are wedding standards and traditions in existence does not mean that you have to follow each and every one.  Make your wedding a definition of your personalities where you are comfortable and happy.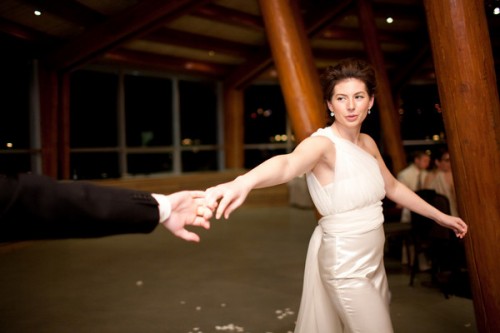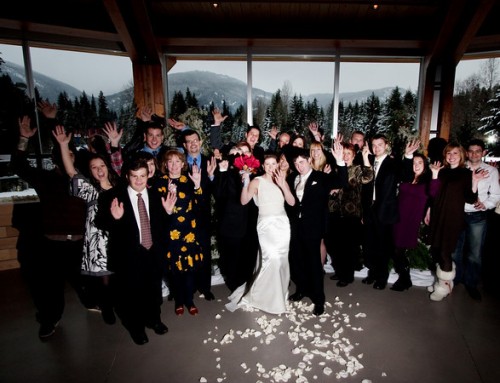 Vendors:
Photographer: Lynn Michelle Photography
Ceremony and Reception Location: Squamish Lil'wat Cultural Centre
Catering, Cake, and Decor:Four Seasons Resort Whistler
Floral and Decor:Eleni Floral Design & Decor and FiftyFlowers.com