We can't think of a more magical setting to elope than Iceland. If you agree, you will love today's styled elopement by destination photographer Ashleigh Hobson.
Here's what Ashley had to say about the shoot:
Iceland is one of the most visually stunning places on earth. The variety of colors and textures can be so overwhelming, it creates an epic landscape for small ceremonies, intimate celebrations, and personal elopements. I wanted to create an inspirational shoot for couples looking to let mother nature take care of all the decor and keep their wedding beautiful and laid back. It can be pretty tricky to plan from abroad, and doubly so in small countries with minimal wedding industry infrastructure, so I teamed up with some rad folks to provide some ideas.
We worked with a real life super in love couple, Sóley and Kristófer and explored the Reykjanes peninsula in Southwestern Iceland, around the iconic Blue Lagoon, and through the eerily beautiful mud pools and fumaroles of the Gunnuhver geothermal area.
I hooked up with Morna Fell, an especially creative florist to create a number of different styles of bouquets, boutonnieres, crowns, and floral pieces. She foraged for some blooms, and used untraditional materials to create unique pieces. We kept referencing back to the Icelandic landscape, incorporating wool ties woven through a floral crown, and a mossy base for a pin cushion style bouquet dotted with delicate blooms. The cool muted tones lent a natural look to the florals, allowing shape and texture to be paramount. I loved her floral cuff, a play on the corsage you may have rocked to a senior prom, but this time with a much cooler vibe. Her pieces are delicate and carefully constructed, but were sturdy enough for climbing through lava fields and tight embraces.  Benedikta Ársælsdótir is a wicked talented makeup and hairstylist based in Reykjavik, and she styled a casual updo for Sóley, rolling her long hair under to keep it in place through the strong Icelandic winds. She made sure to leave make up natural enough to see Sóley's awesome freckles, but used pretty gold hues and a little bit of smoke around her eyes, and a sweet berry stain for her lips. We styled their wardrobe with light fabrics that let our couple move, climb, and play, a soft long sleeve gown, chunky ice blue jumper, (as they call sweaters in Iceland) and hunter suede ankle boots for Sóley, and a casual navy jacket and bowtie combo for Kristófer.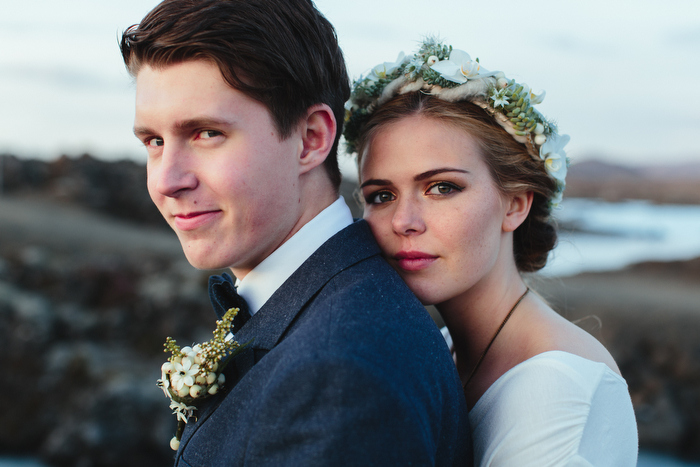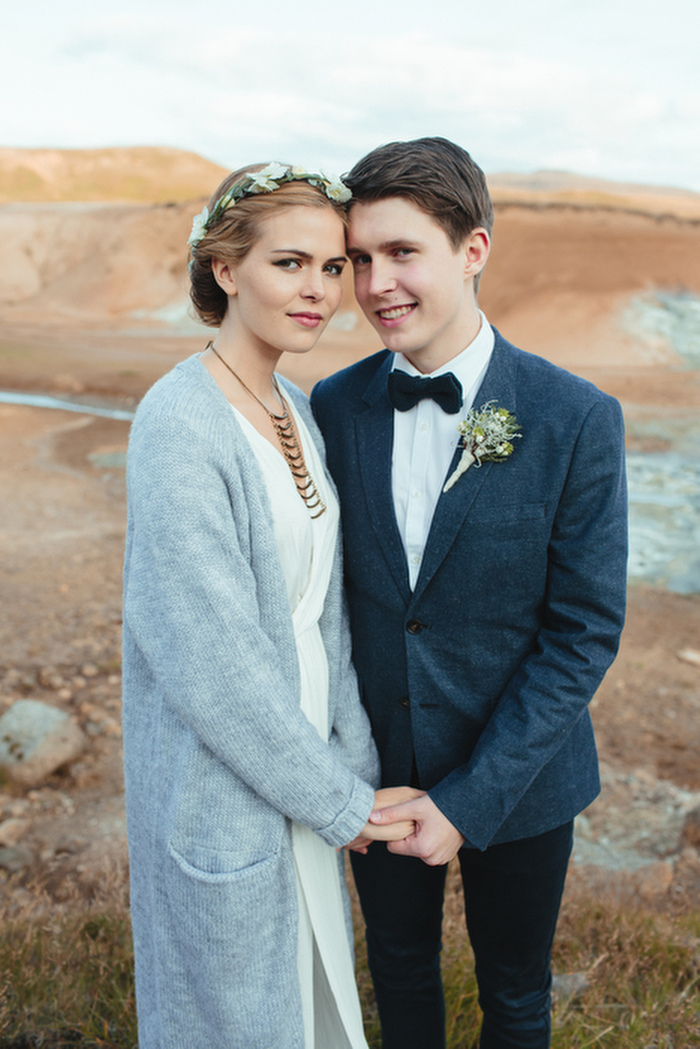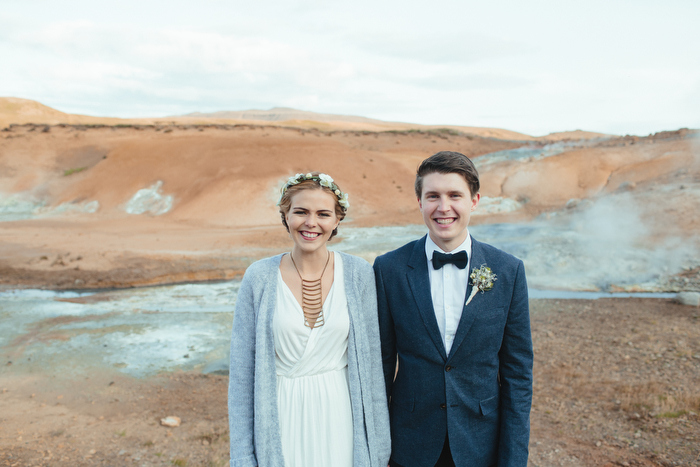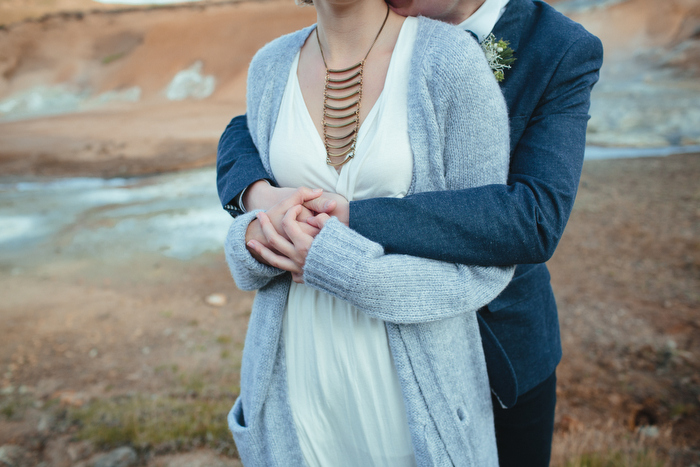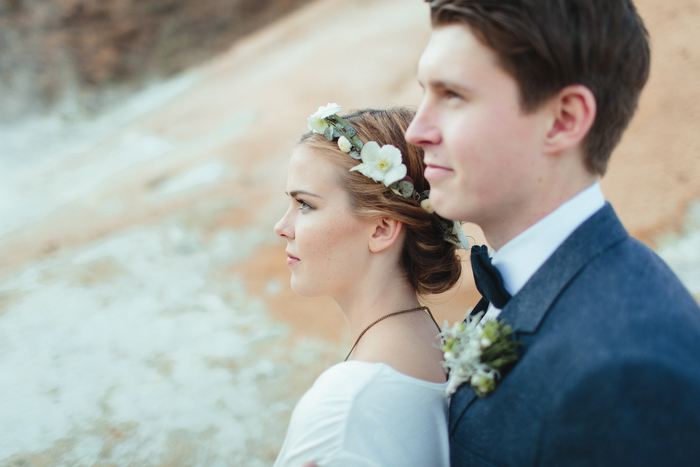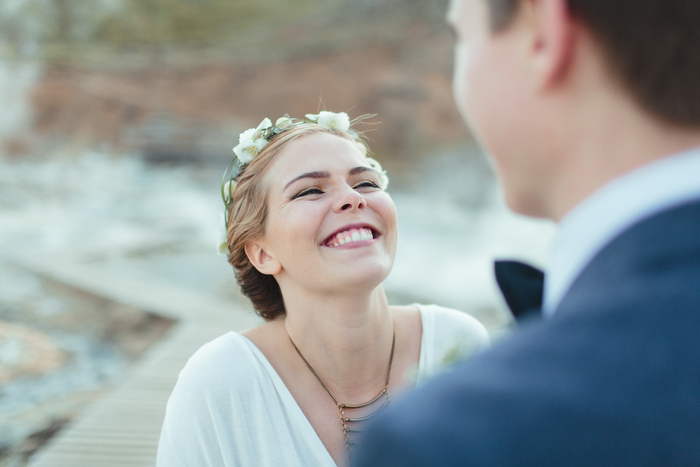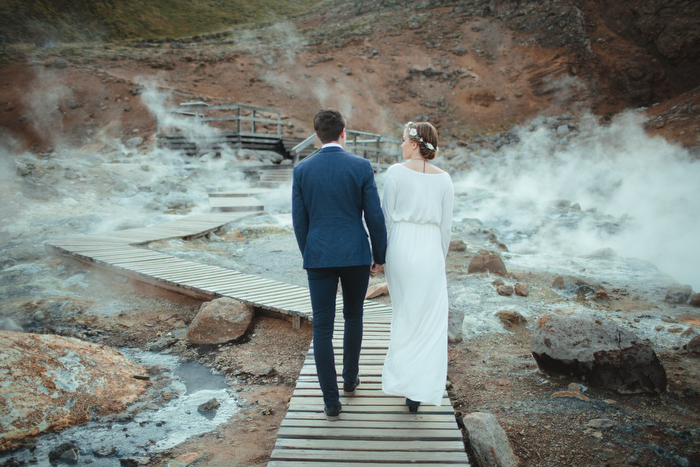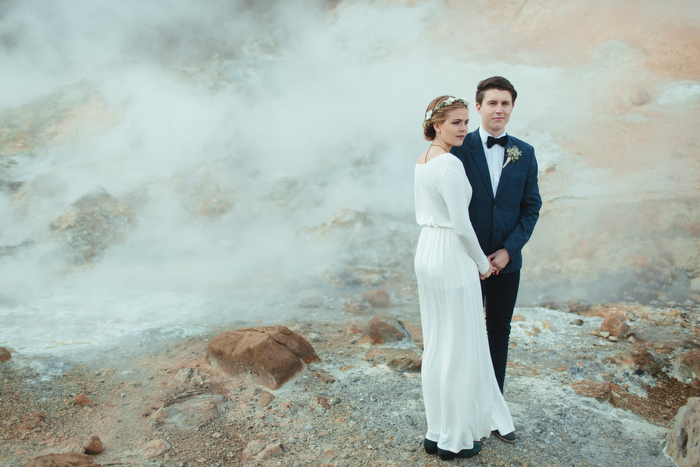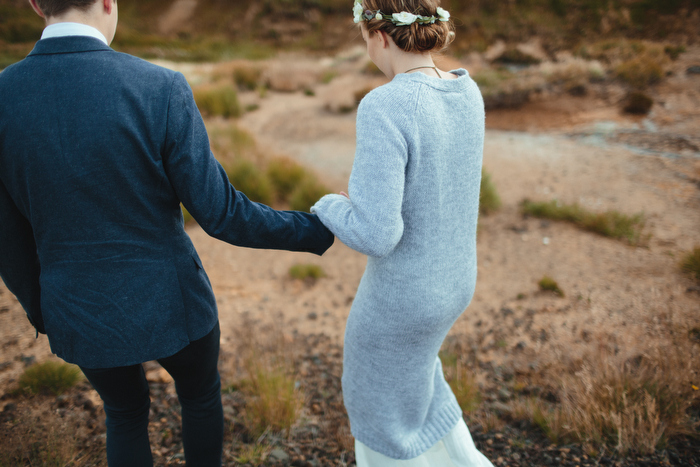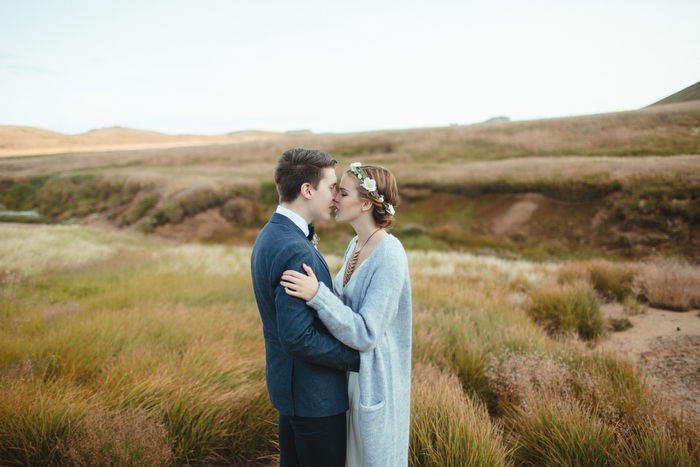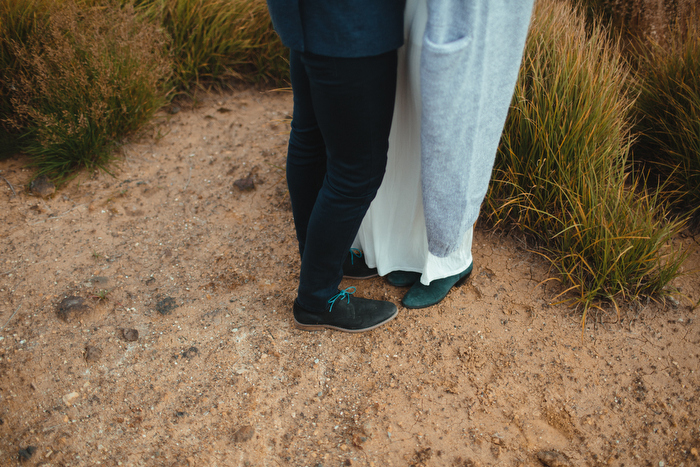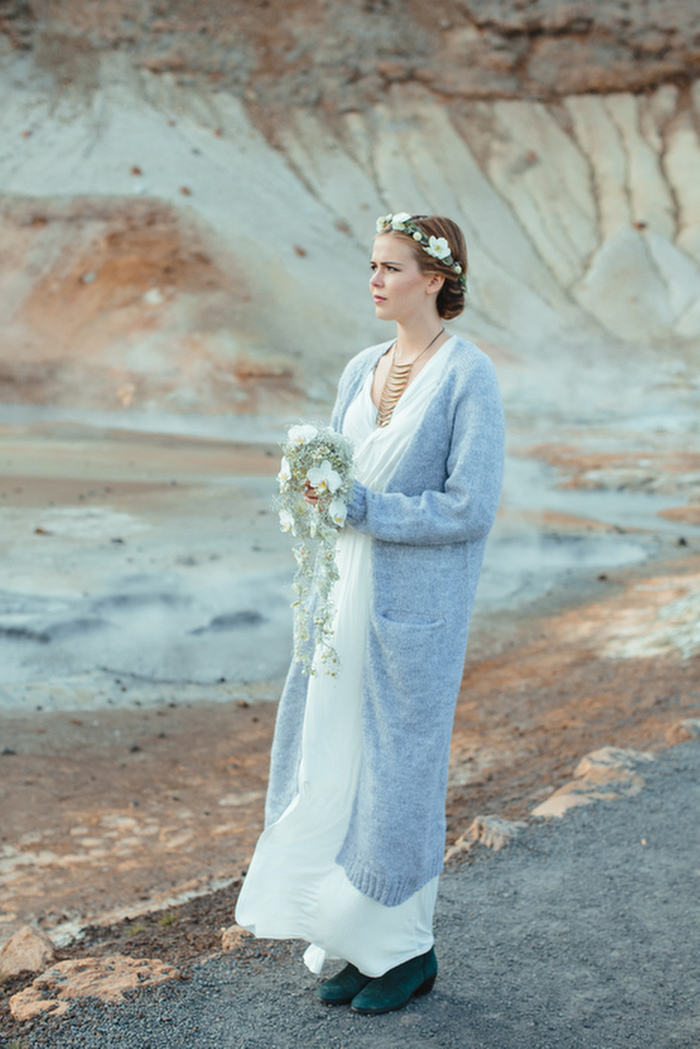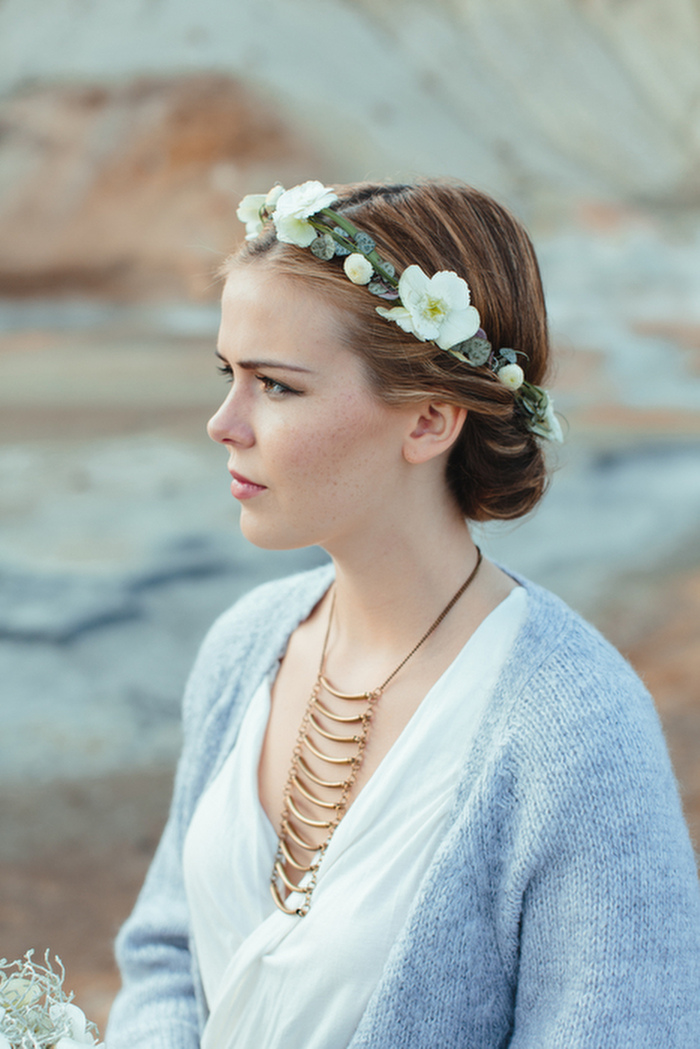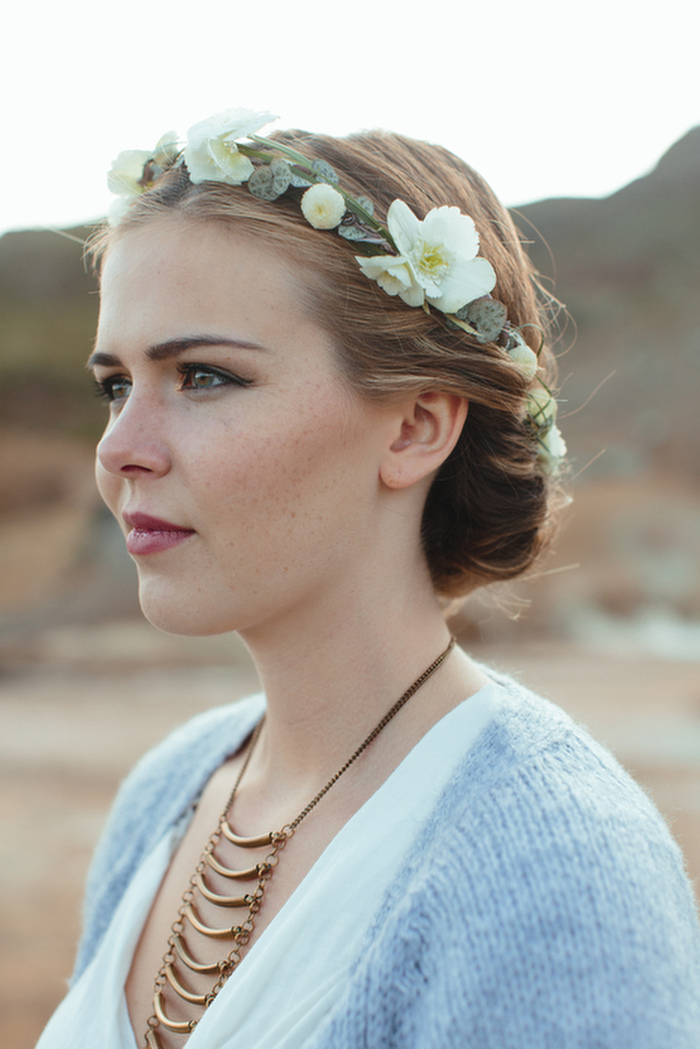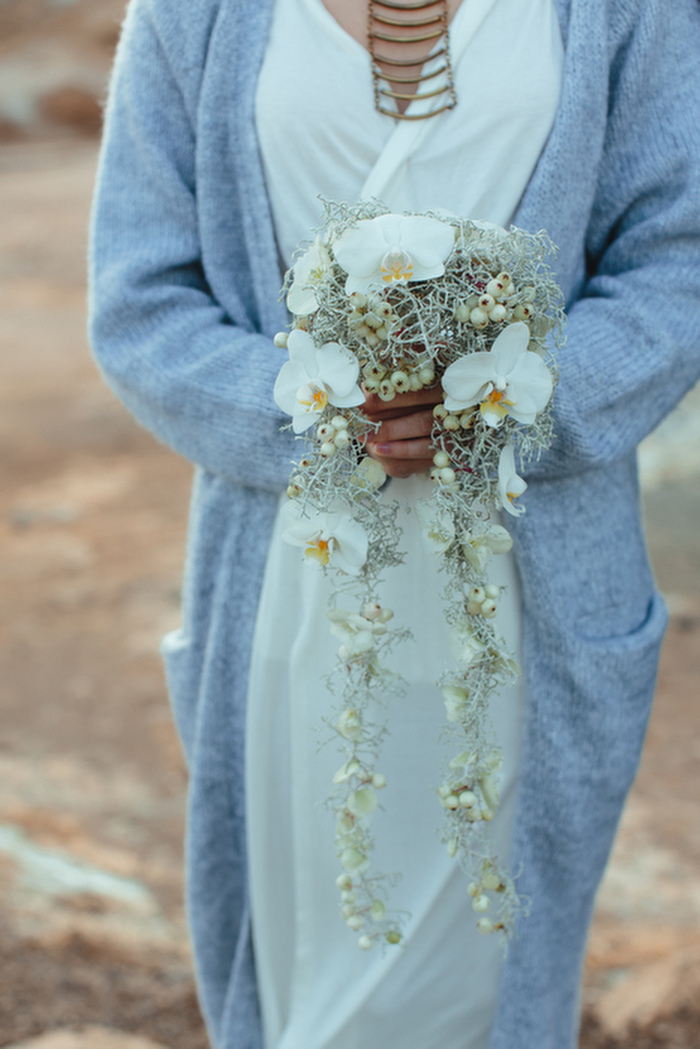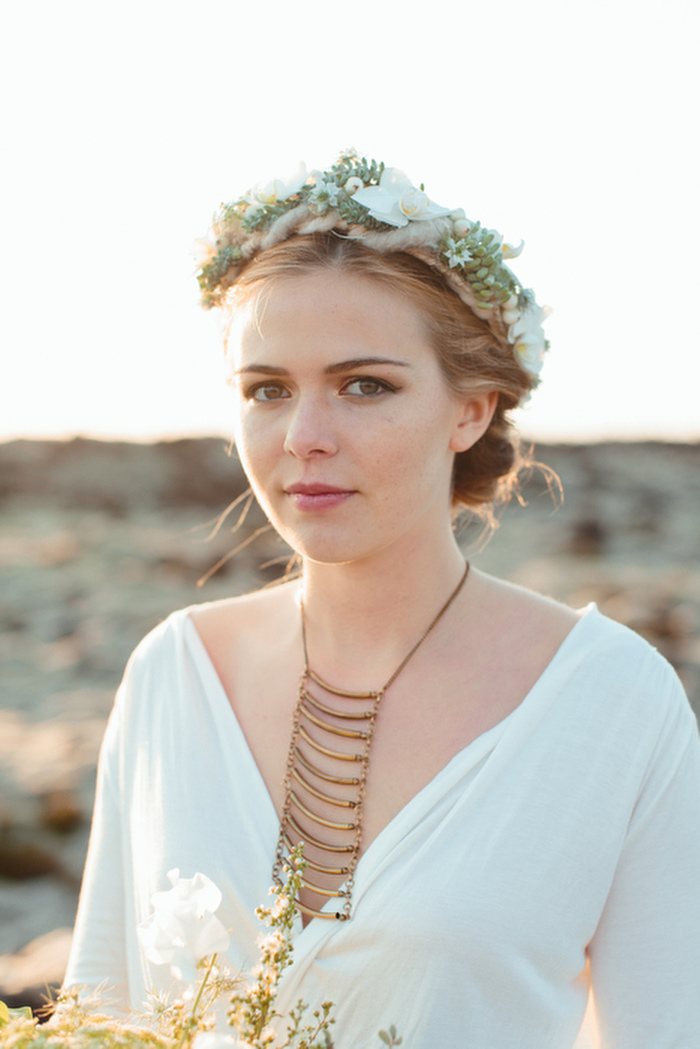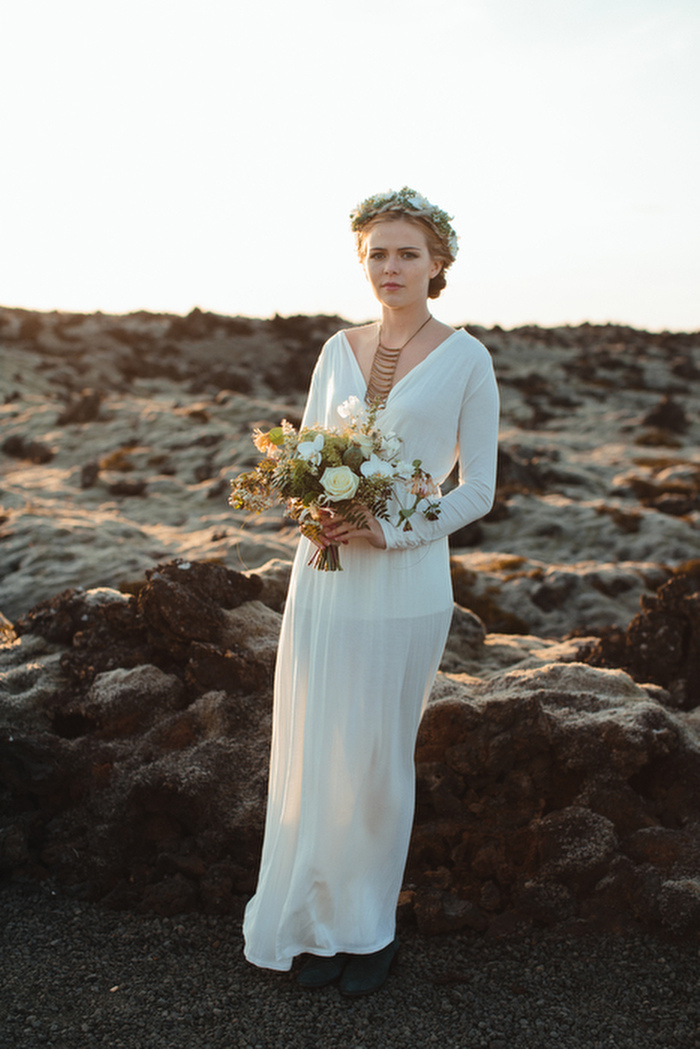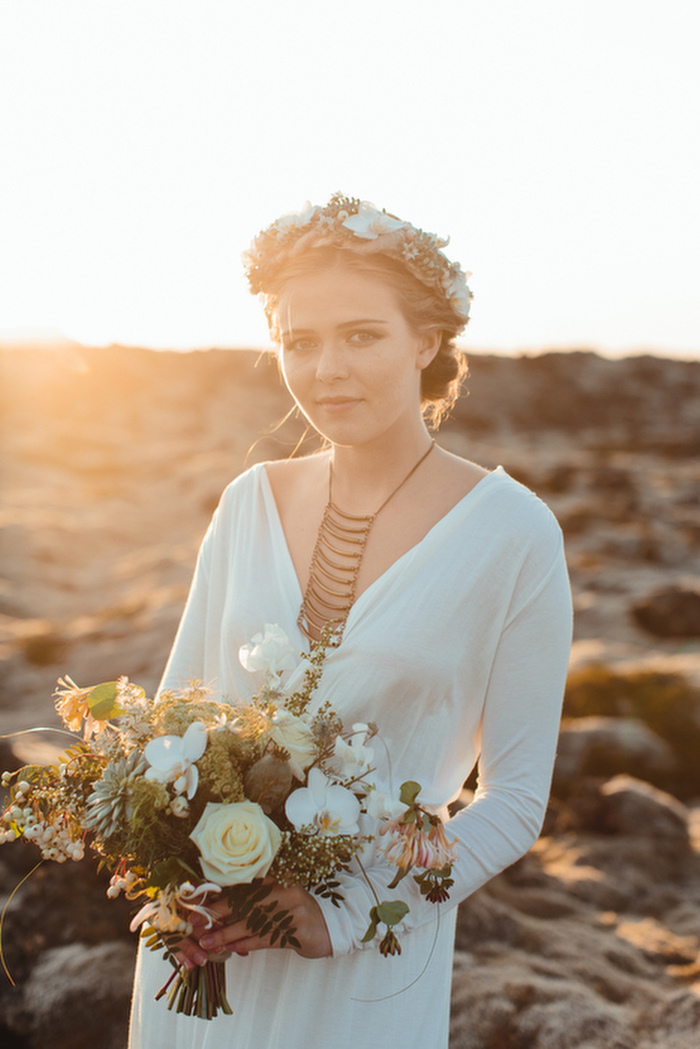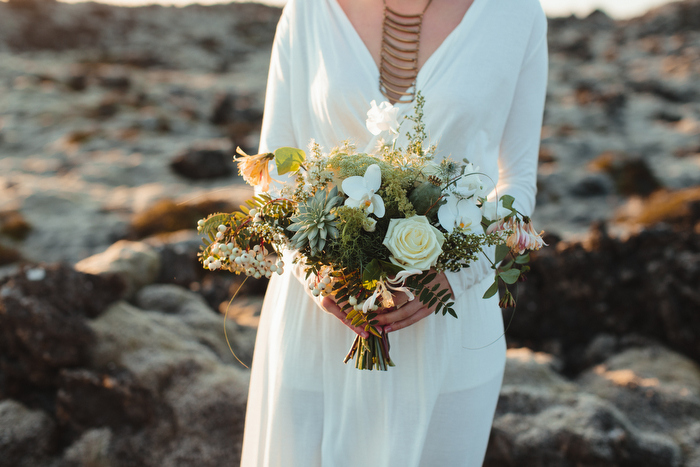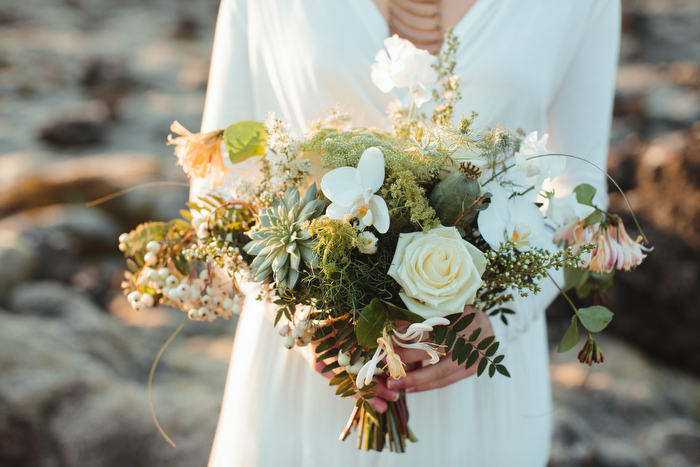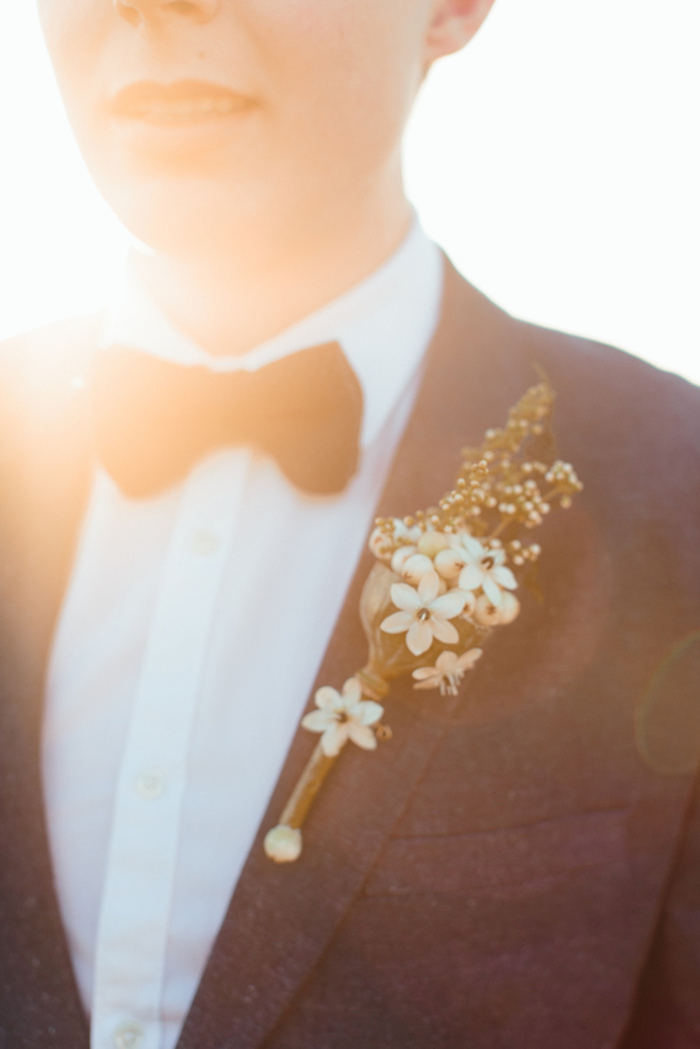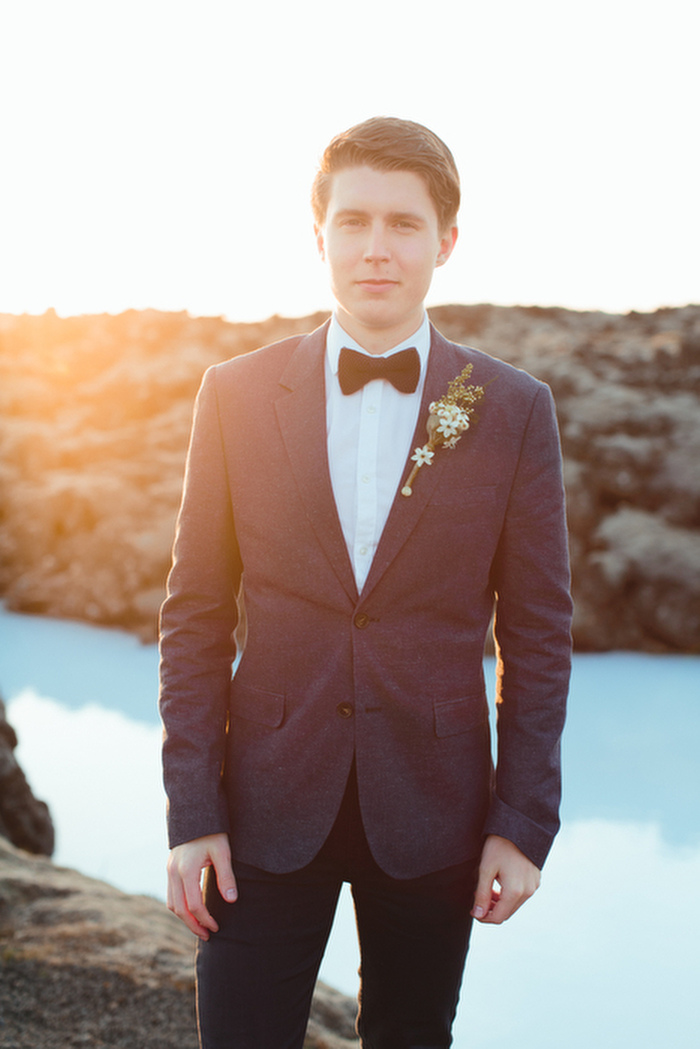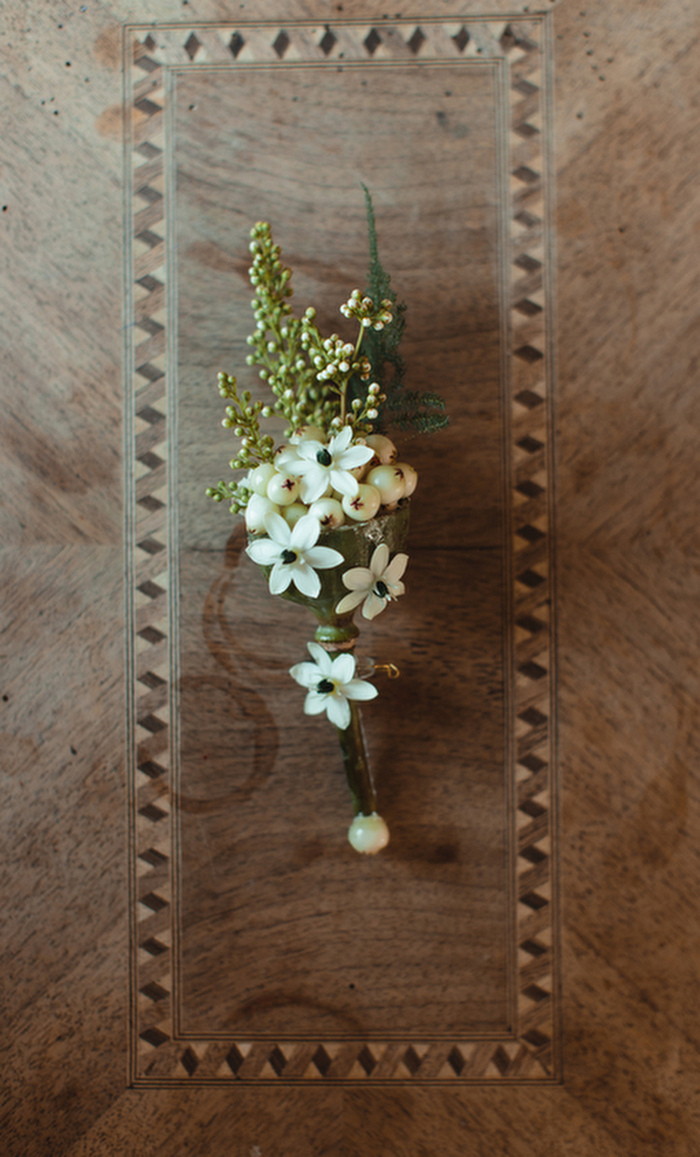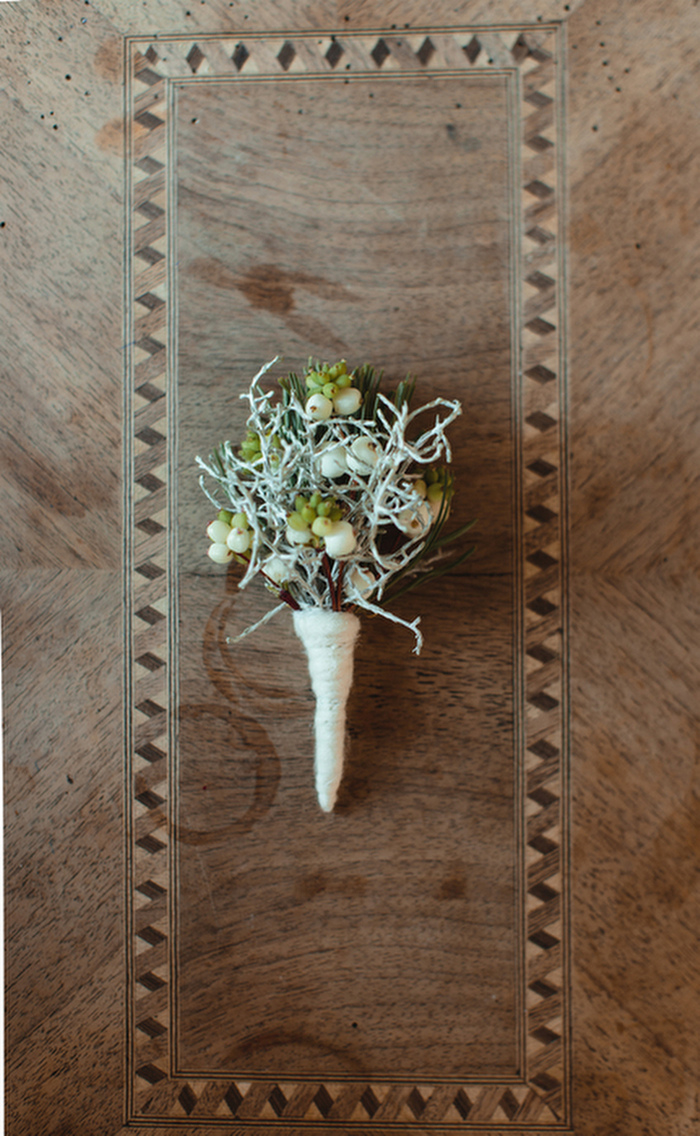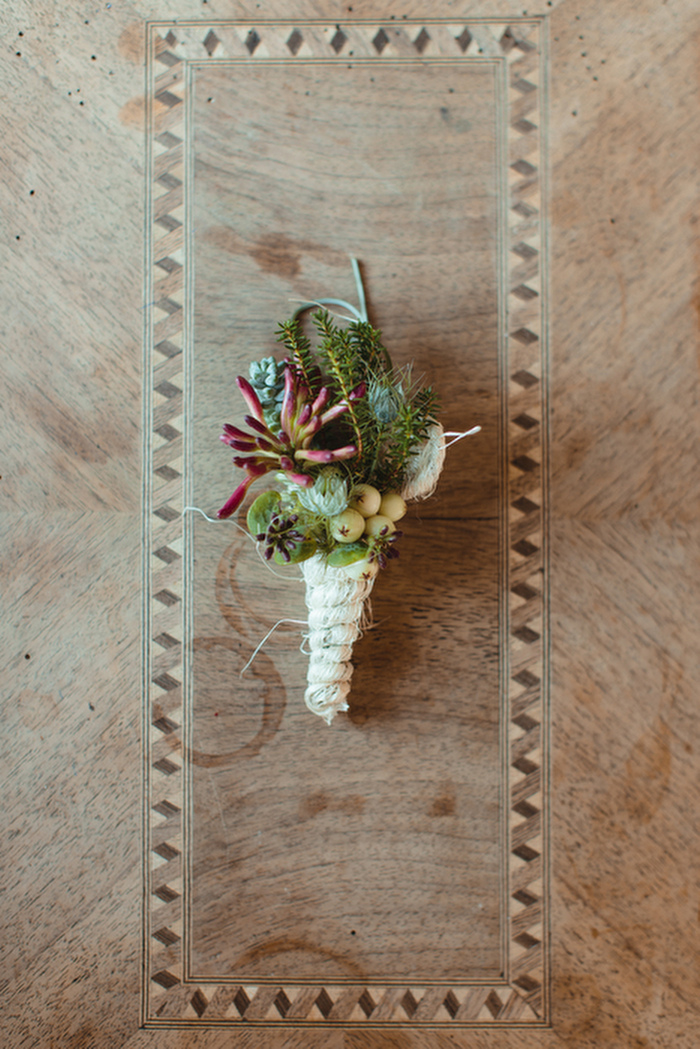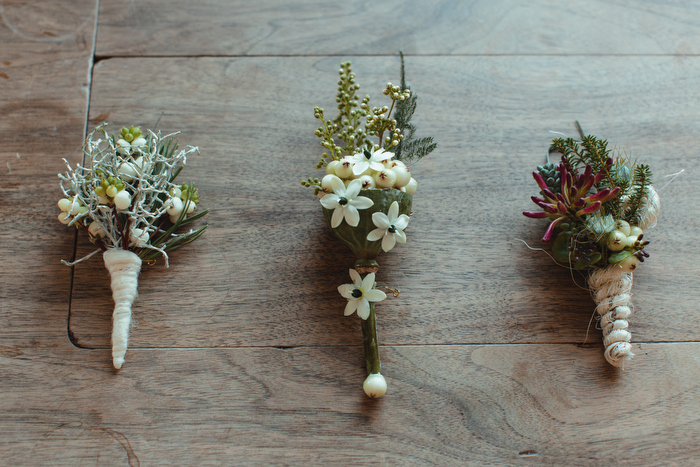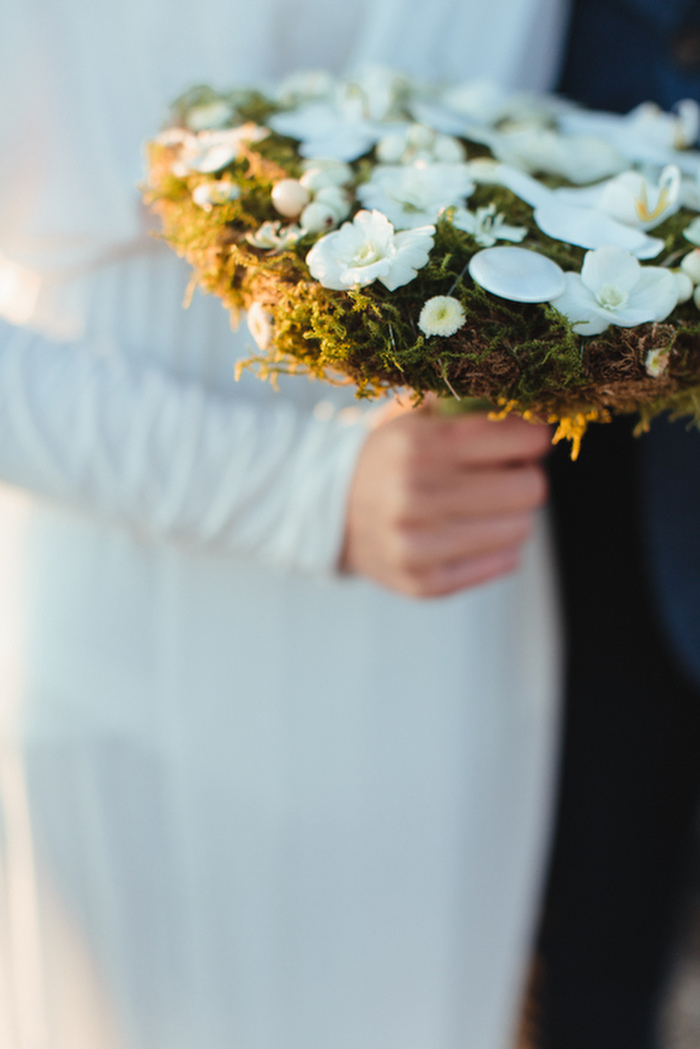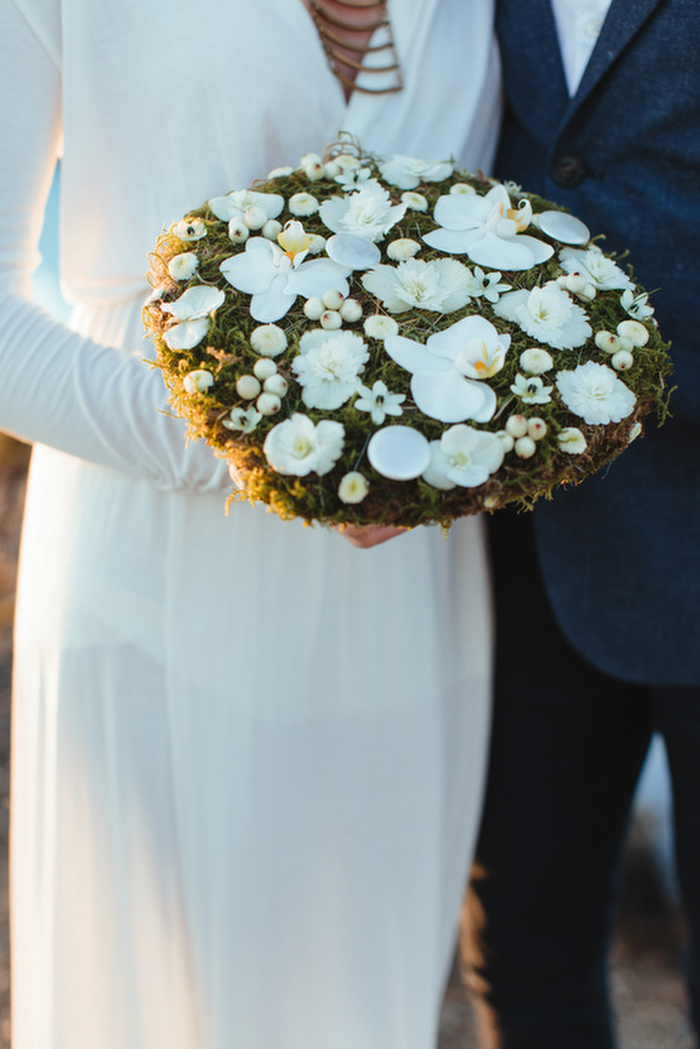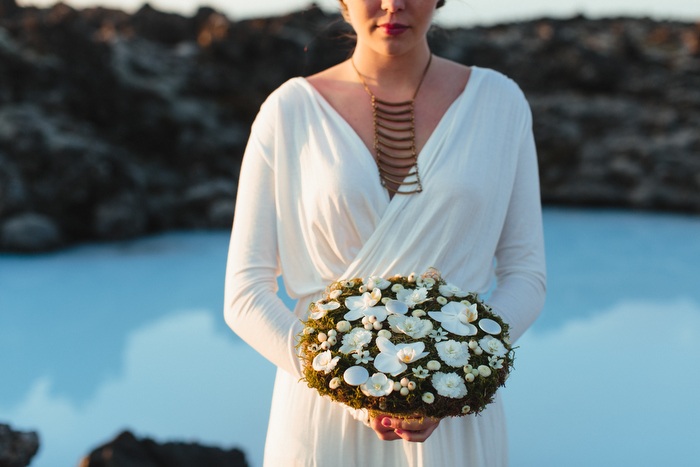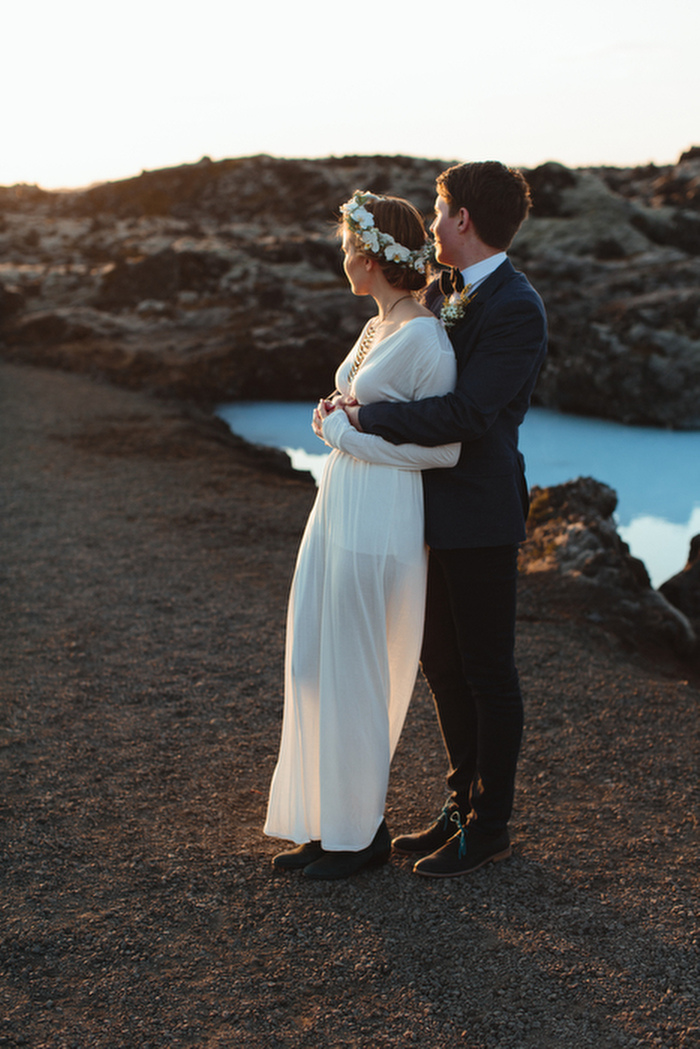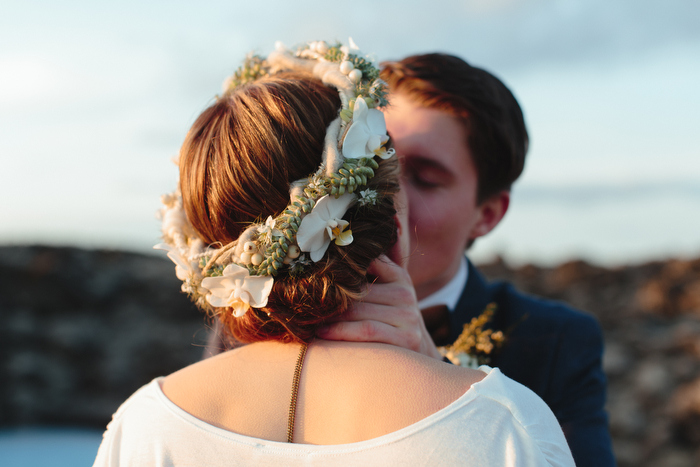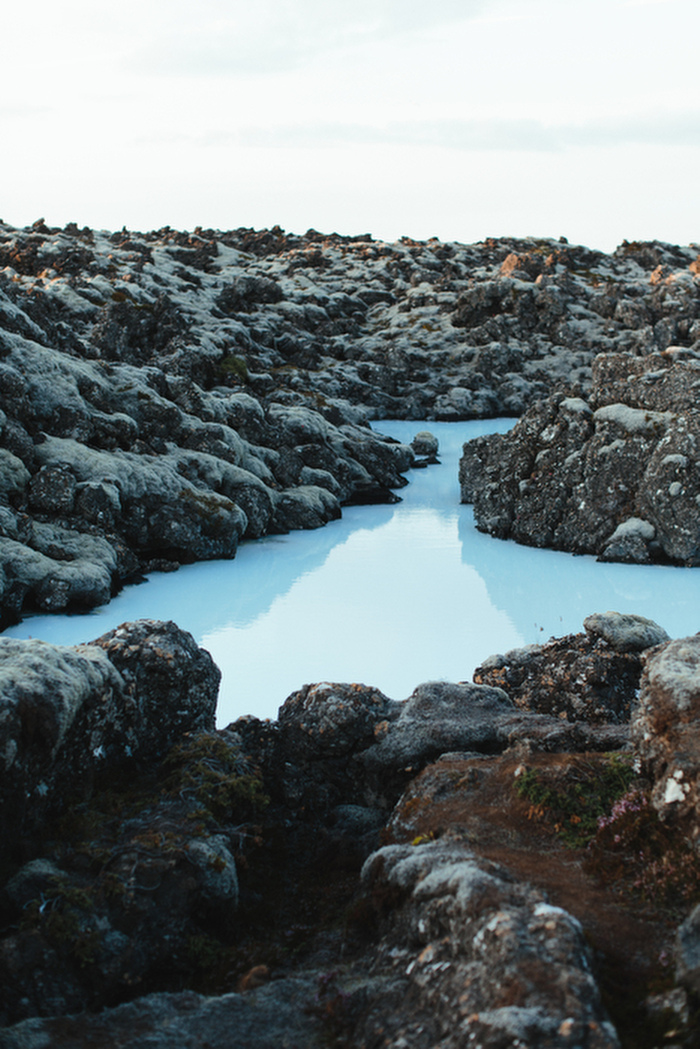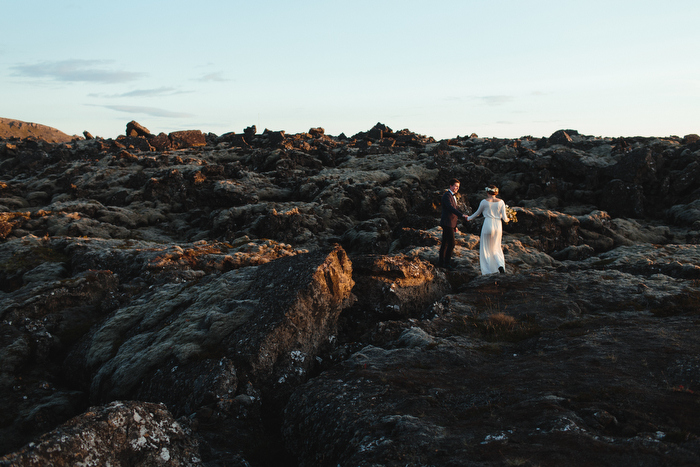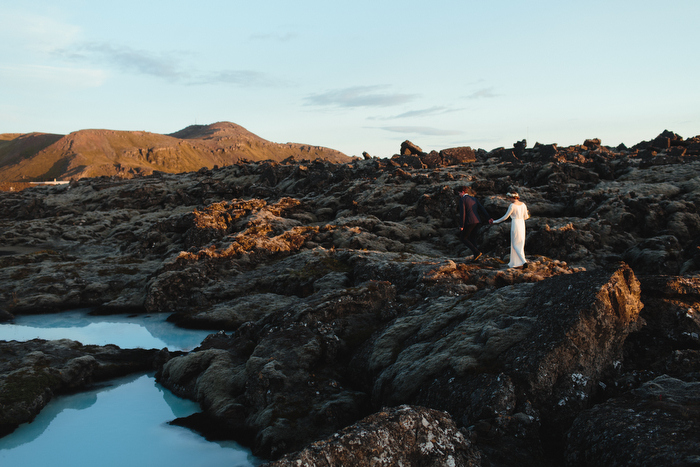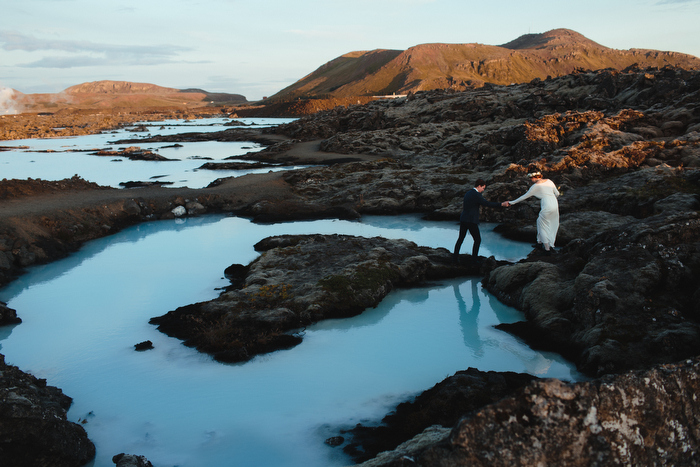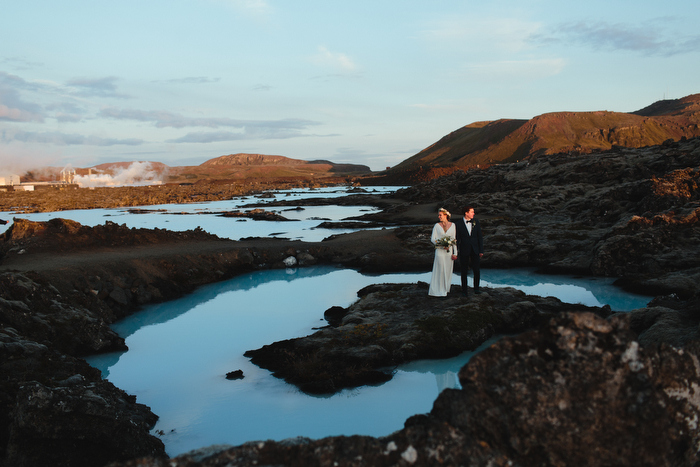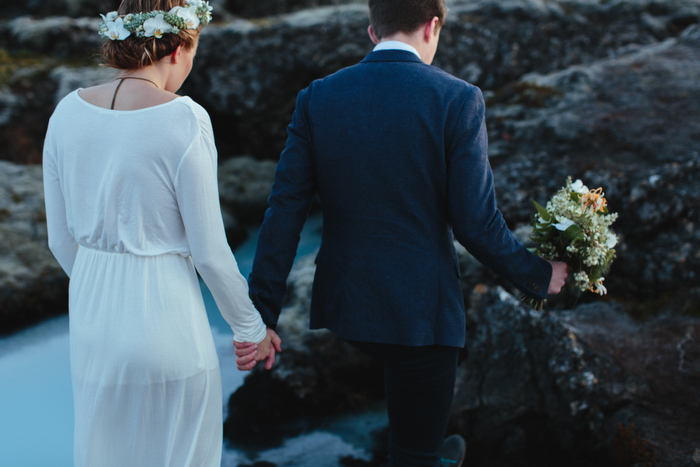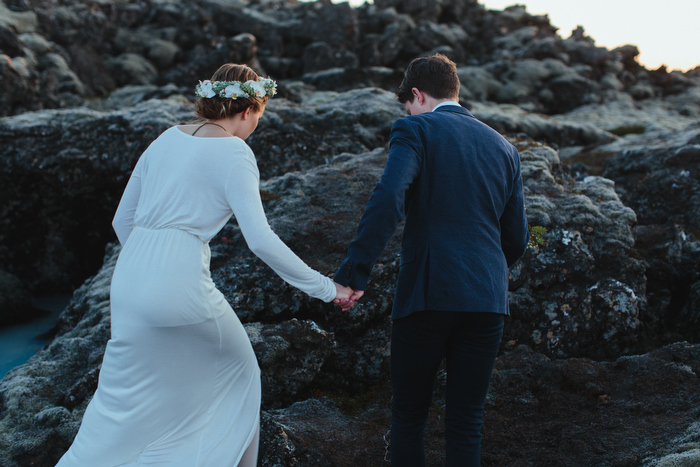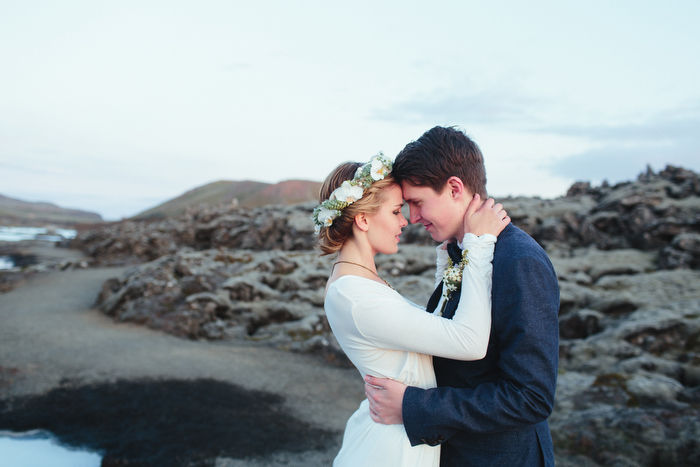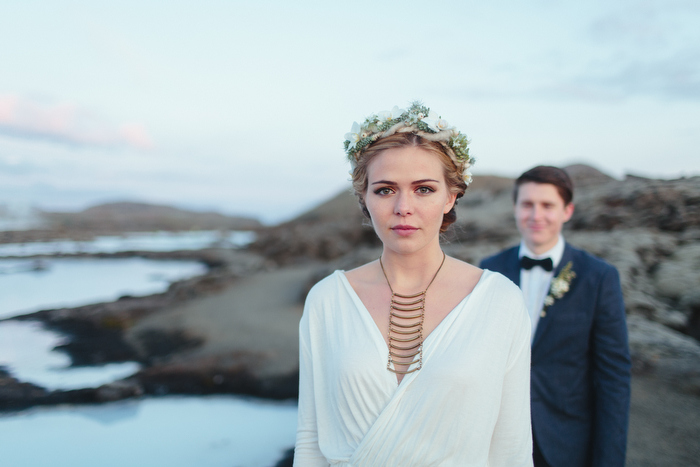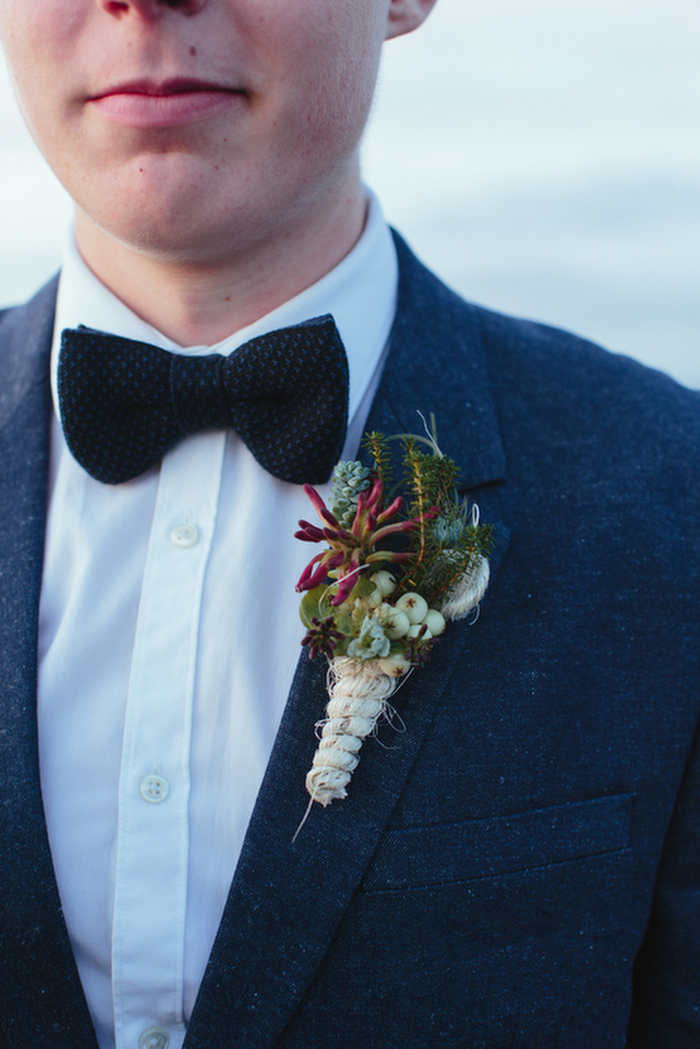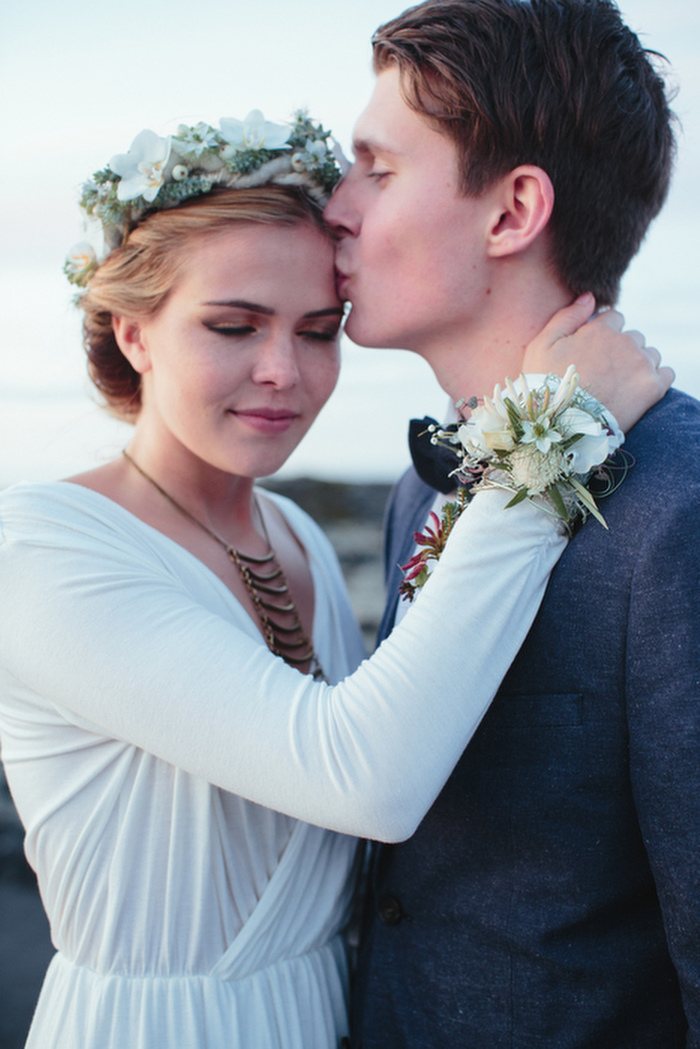 Vendors:
Photography: Ashleigh Hobson
Florals:Morna Fell
Hair and Make Up–  Benedikta Ársælsdóttir
Necklace: Urban Outfitters
Sóley's shoes: Sam Edelman
Sóley's Dress: Dainty Hooligan