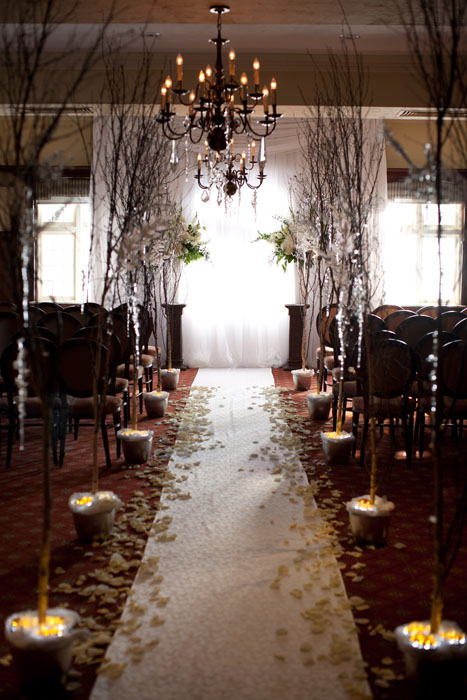 If the words "rustic charm" or "vintage elegance" describe your wedding, then we think there are a few more words you may want to add to your vocabulary: St. George's Golf and Country Club.
Nestled in an English Tudor style clubhouse, there are 5 unique and gorgeous event spaces just waiting to take your breath away. Whether you dream of walking down the aisle surrounded by classic elegance and views of the superb grounds, or want to say your vows nestled next to a cozy fireplace with your nearest and dearest, St. George's can make your day unforgettable.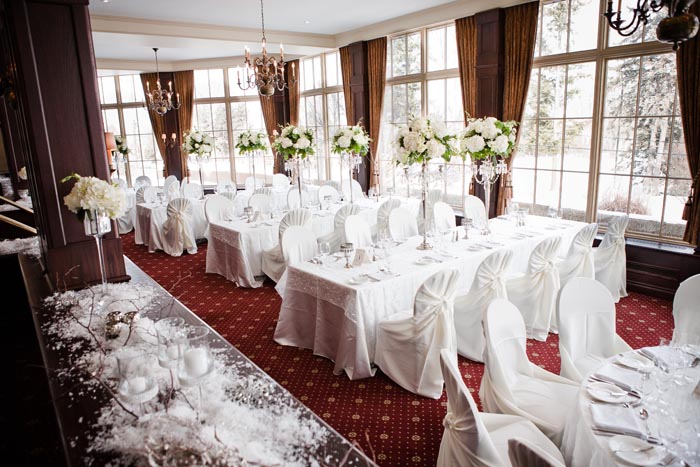 St. George's event spaces would be impressive on their own, but as a group they are absolutely unparalleled. Good luck choosing just one, ladies, we don't think we could! Bathe in elegance in the Founder's Room, or soak in the sunlight with the floor to ceiling windows provided by the St. George's Room. If your hubby just can't quite leave the golf at home for the weekend, try cocktails on The Upper Verandah, overlooking the 18th hole. 
Of course, St. George's offers much more than just venues. St. George's also employs Chef James Saunders and his team of experts to create visually stunning and delicious food that is sure to knock the socks off even your pickiest guest. Whether you choose from a set menu, or choose the completely custom route, we know you won't be disappointed.
Photo One: Our Labor of Love, Photo Two: LG Photography
Sponsored Post