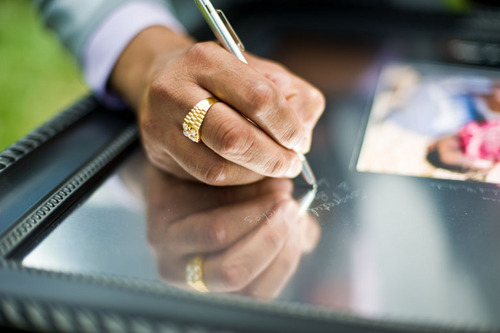 Move over boring guest book, there's a new kind of guest book in town. One that won't sit on a shelf and hang with dust bunnies. One that will let you display all of those gorgeous signatures and sentiments from friends and loved ones, instead of hiding them away.
Guest book photo frames from I Do Engravables are perfect for couples who want to have a wedding keepsake that will last for years to come.
How does it work? Using a special diamond tip engraving pen (that won't fade over time!), guests engrave their names and well wishes into a metal photo mat that surrounds a favorite photo. After the wedding, you can hang the guest book photo frame in a prominent spot – and reflect on your oh-so-magical intimate wedding!
Another neat option from I Do Engravables is a guest book platter.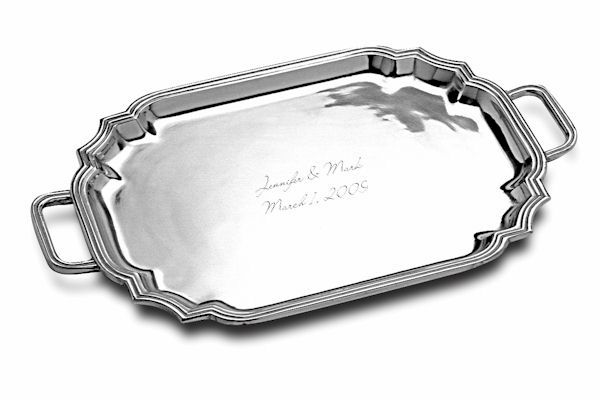 Just like the photo frame, guests use a special pen to engrave their signatures and sentiments into the tray. The tray is made of pewter so it will not tarnish!
I Do Engravables is an Atlanta-based company that is owned by a husband and wife team who started the company after searching for a non-traditional guest book for their own wedding. After coming up short, they continued to search and test products, eventually creating a diamond engraving pen to be used on pewter trays, and eventually metal photo mats.
Want to see more of their products? Head on over to I Do Engravables!
Top photo: Bel Inizio Photography
Sponsored Post.