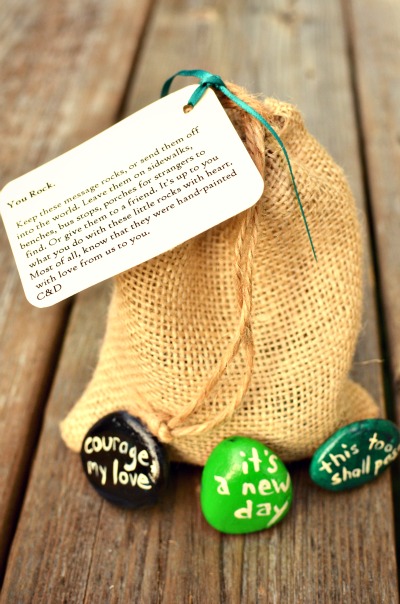 You may have heard of wishing stones, but have you heard of message stones?
Message stones are painted stones with words or sayings on them: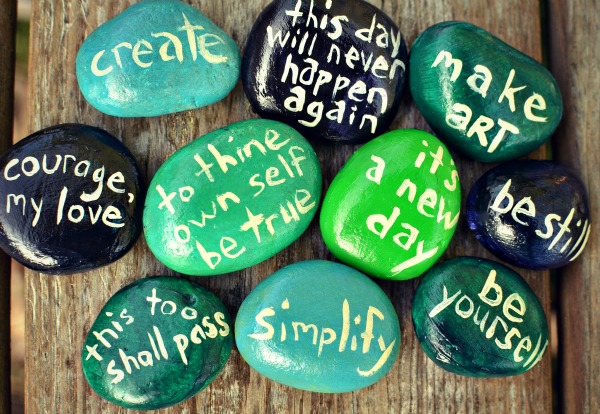 I first discovered them on Etsy, where Kim from Queen of Arts sells message stones and encourages people to leave them for strangers to discover.
She writes:
"Their little love messages have been left all over the place now, from the sidewalks in Montreal, Quebec to the Eiffel Tower in Paris, France, and so many spots in between … I continue to leave these rocks all over in order to spread a little more love in my world."
I love this concept, so I made my own message stones. These would make a cute DIY gift, and if you are having a small guest list, they'd be a fun wedding favor.
Simply place inside a burlap bag (here's a tutorial on how to make a burlap bag) with a few words that explain what they are all about, and voila – you have a unique, handmade and inexpensive DIY wedding favor. Here's our message: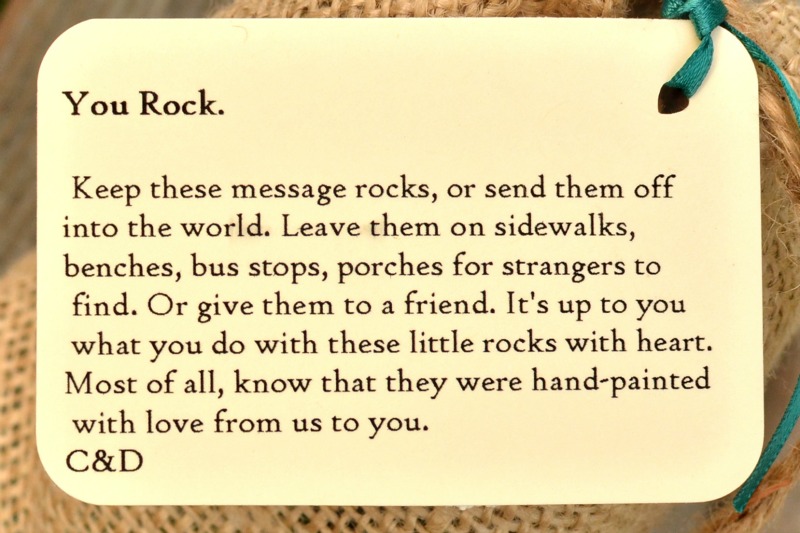 Tutorial for Hand-painted Message Rocks
You will need:
Choose your stone.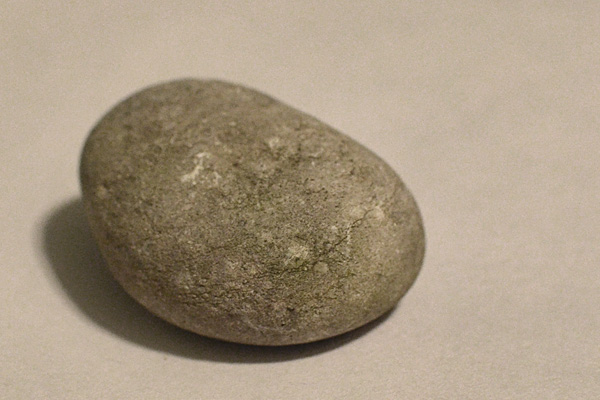 Apply acrylic paint to brush and paint the entire stone.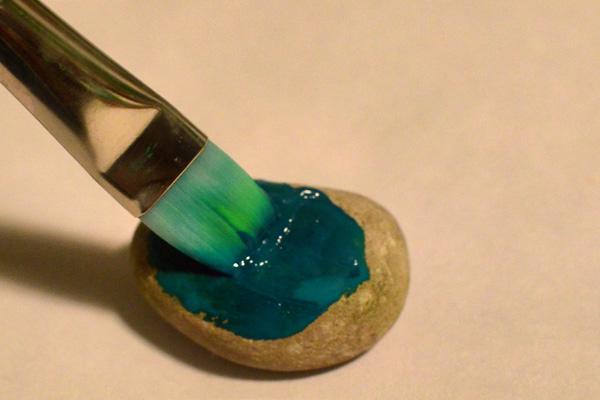 Let dry.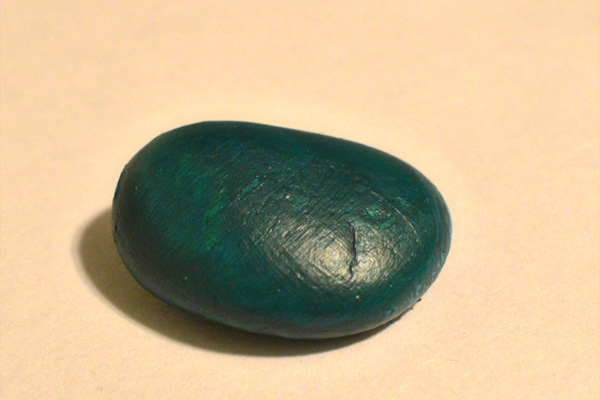 Using a small brush, paint words onto the rock.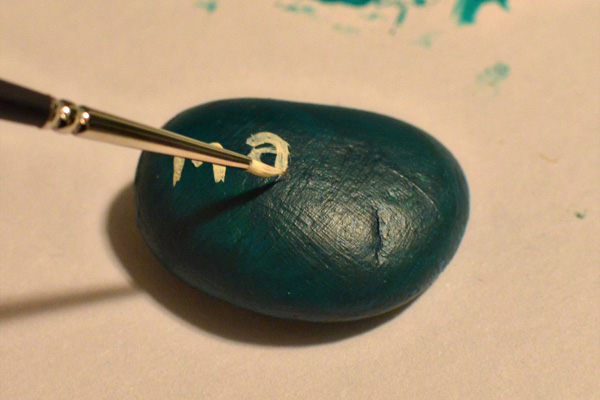 Let dry. Add a coat of glossy varnish.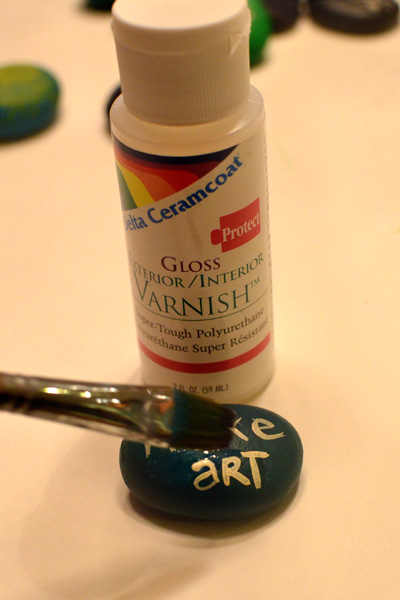 Voila!