Before they planned their simple, beach wedding in Cali, Victoria and Will had decided on a large wedding at a local venue in Austin. A few months into planning, however, they scrapped their big Austin wedding plan, realizing that a small wedding on Pfeiffer Beach in Big Sur was more their style.
Here's what photographer Amber Vickery had to say about their big day:
Because they had family coming in from all over for the weekend, they planned a morning ceremony on the beach so that they could spend the whole day with their loved ones. We decided to go ahead and do a first look and all of their portraits the evening before to take advantage of that beautiful California sunset. And I'm so glad we did! It was gorgeous – and windy! They were certainly troopers! Thank you Victoria and Will for having me along. It was such a magical day!
And thank you, Amber Vickery, for sending over these breathtaking photos!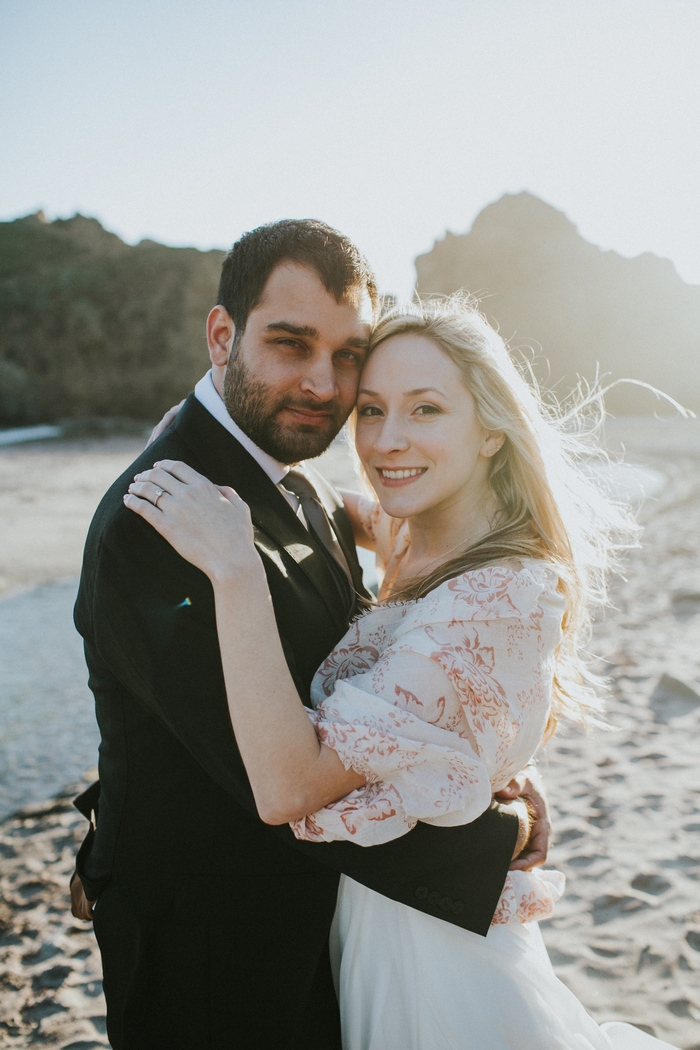 Victoria, 26 & William, 27
Location: Big Sur, California
Wedding Date: April 16, 2016
Number of Guests: 17
Wedding Cost: $8,000
Wedding Ceremony Location: Pfeiffer Beach
Wedding Reception Location: Sierra Mar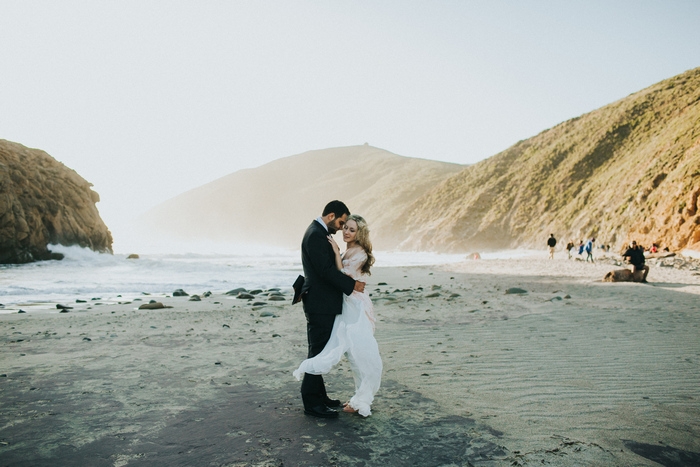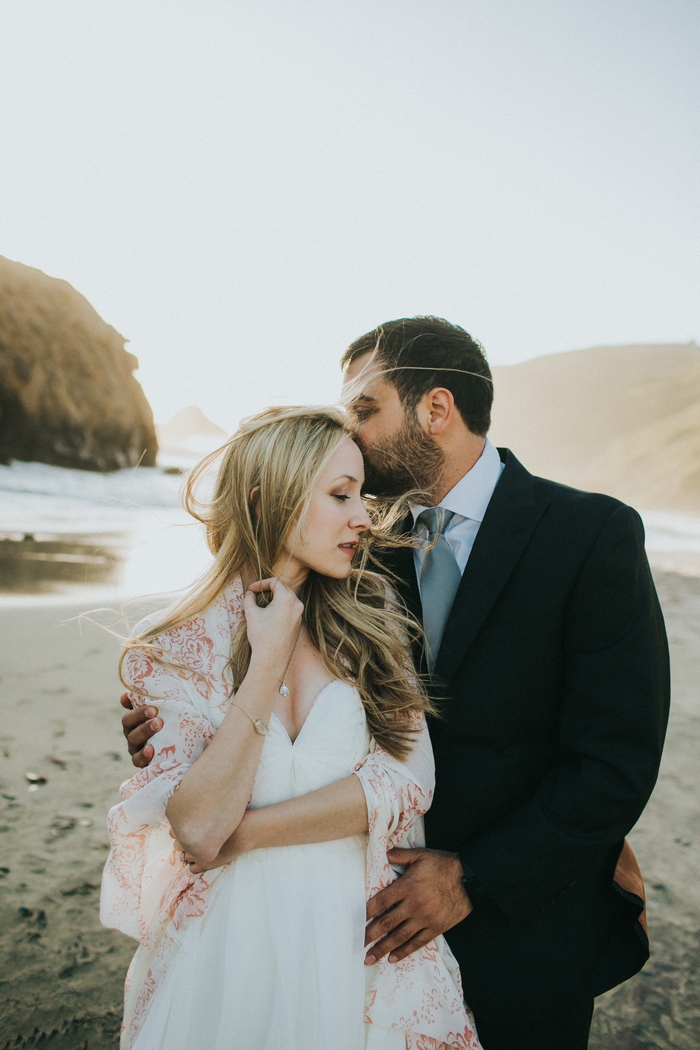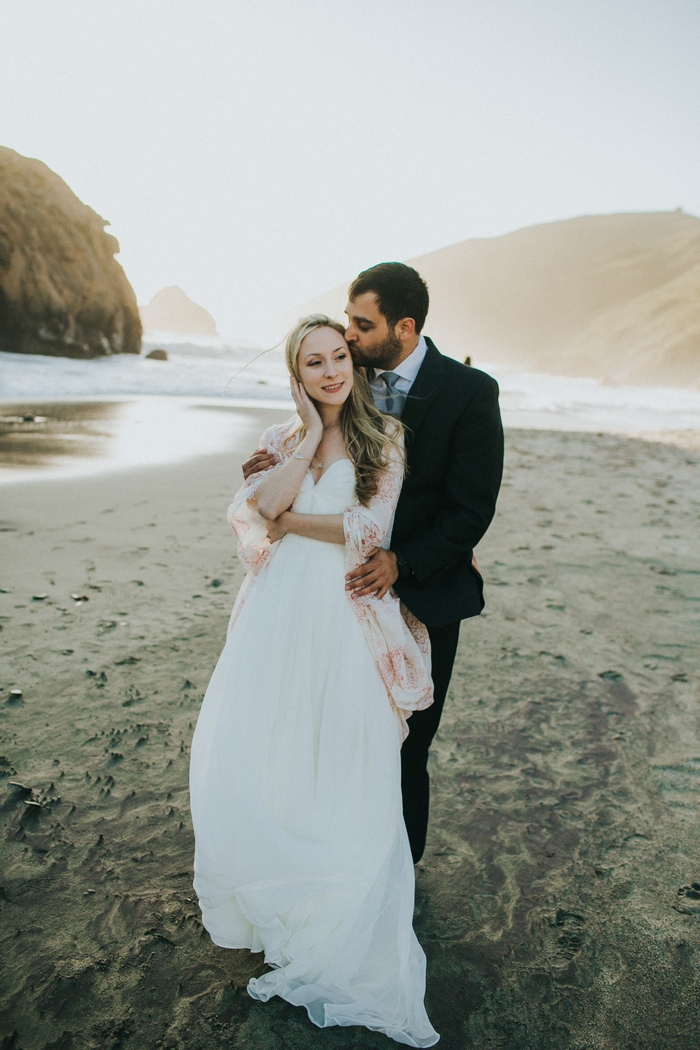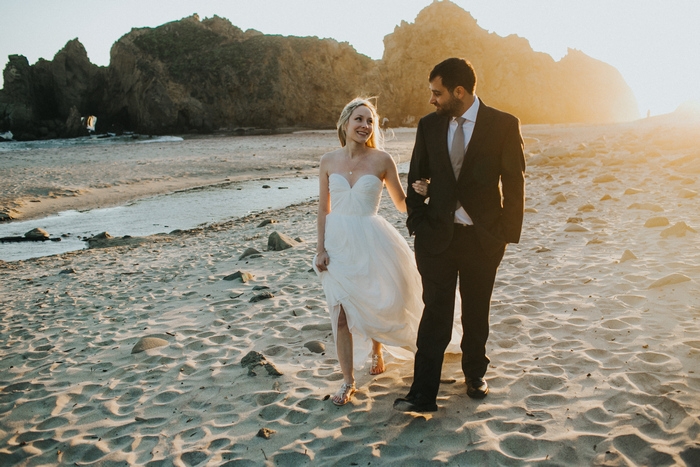 Why did you have an intimate wedding?
We first started with the idea of a big local wedding, but the guest list grew above our expectations and the cost of the wedding was going to be too much for us. We eventually set our hearts on a smaller destination wedding with our closest family and friends that would feel more personal and budget friendly to us.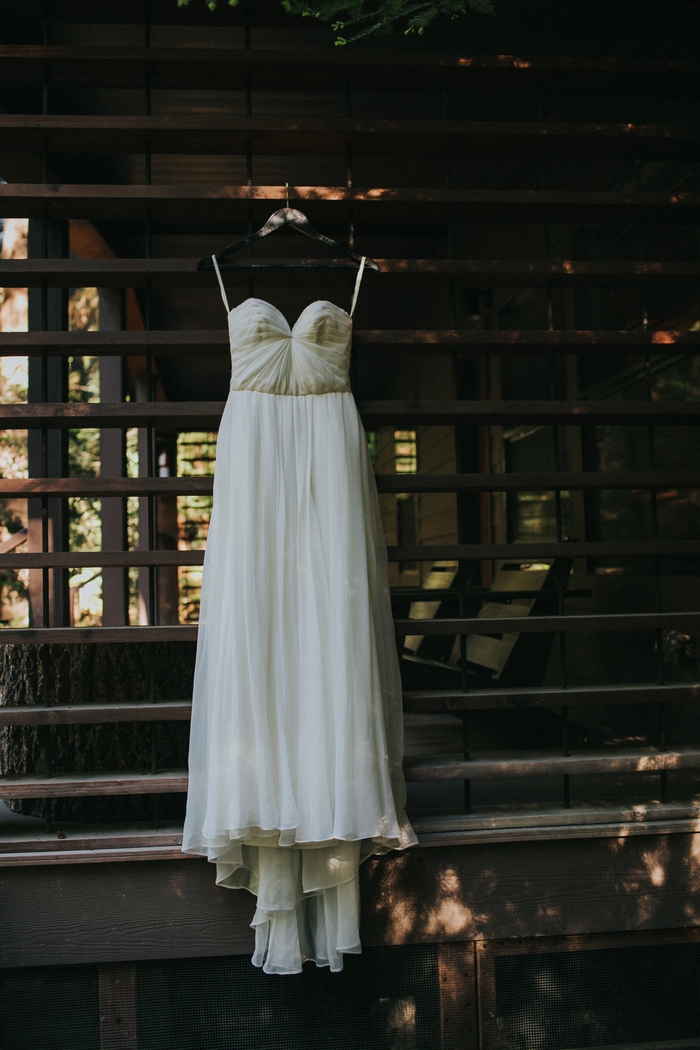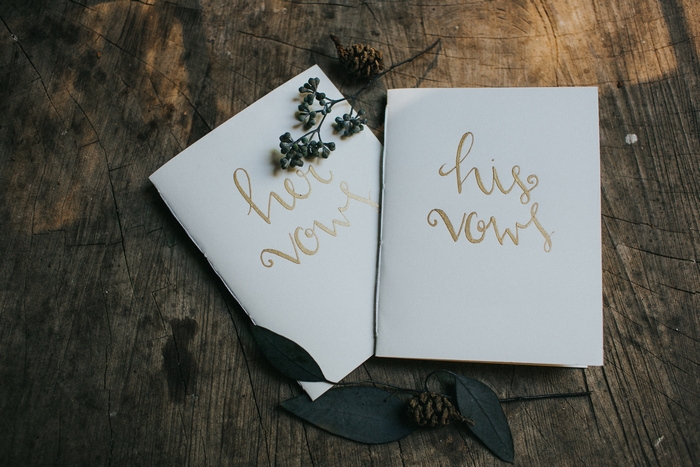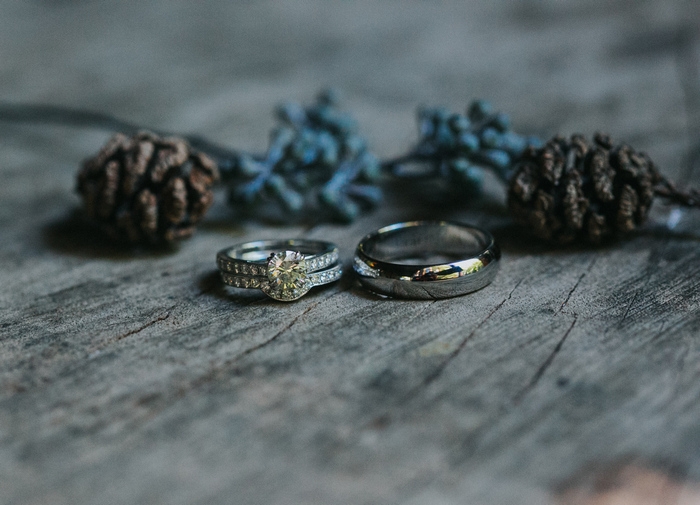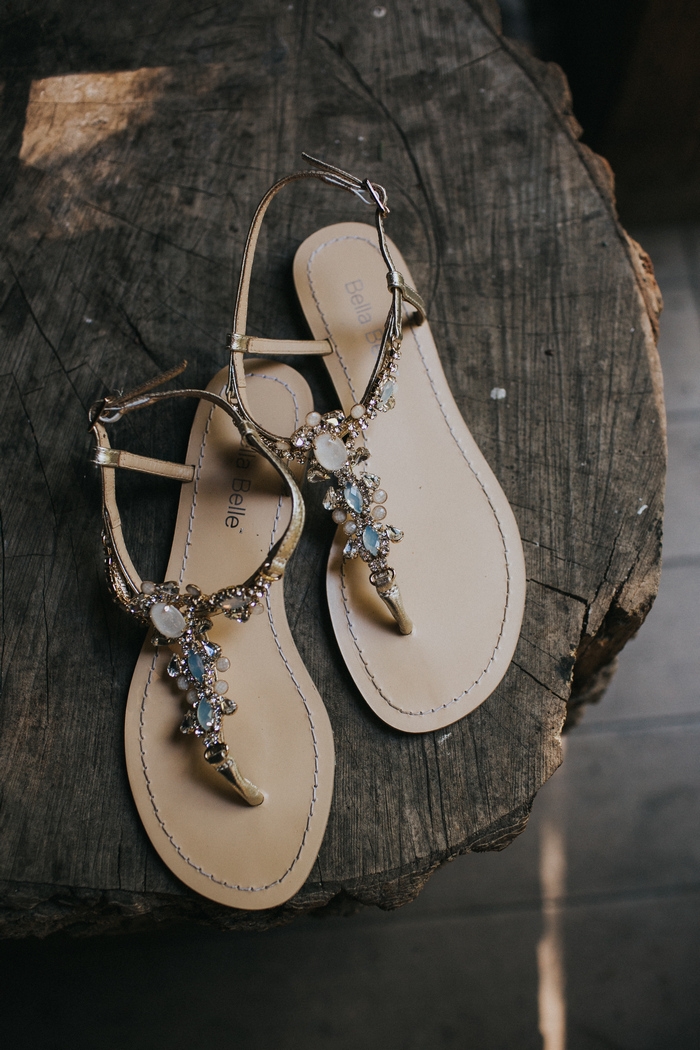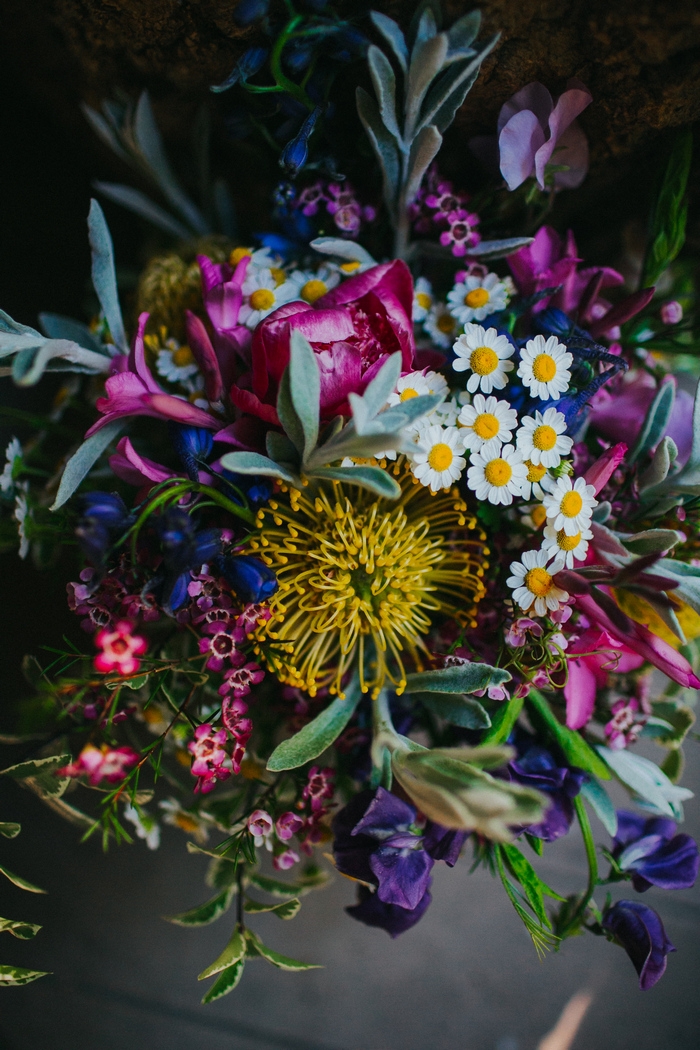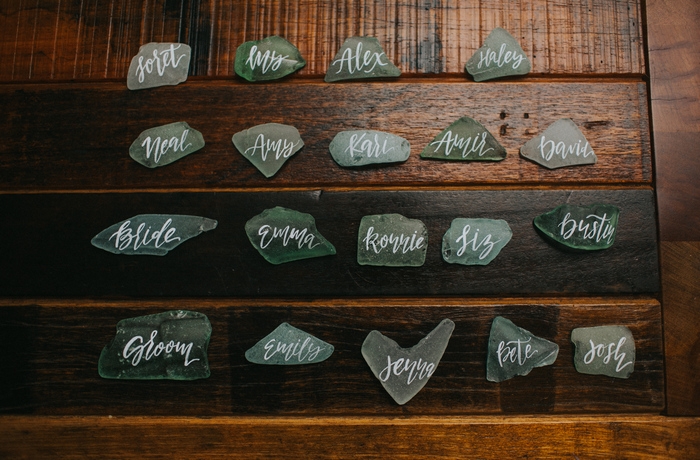 What are some the challenges that you faced planning an intimate wedding?
The greatest challenge was to decide to have in intimate wedding. Once we ignored family pressure about a bigger wedding, everything came easily.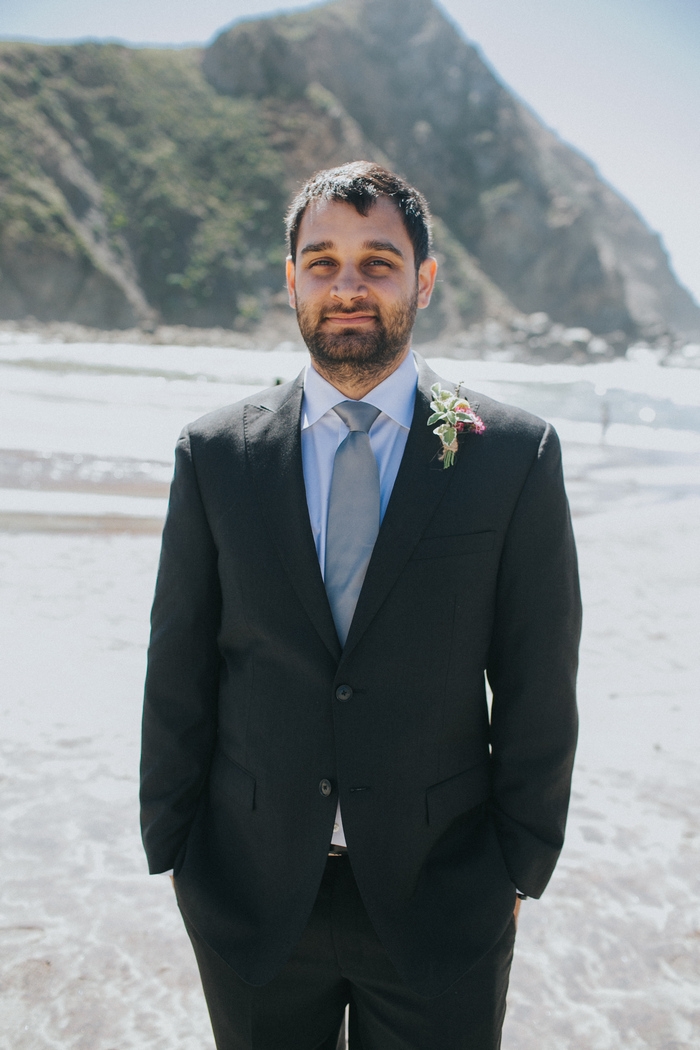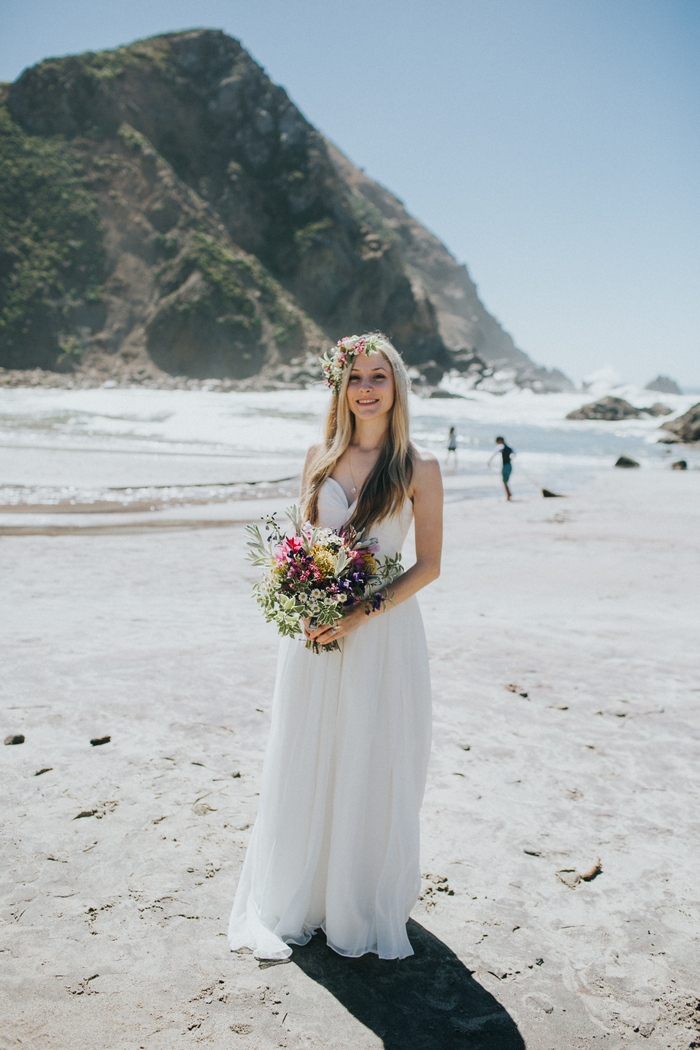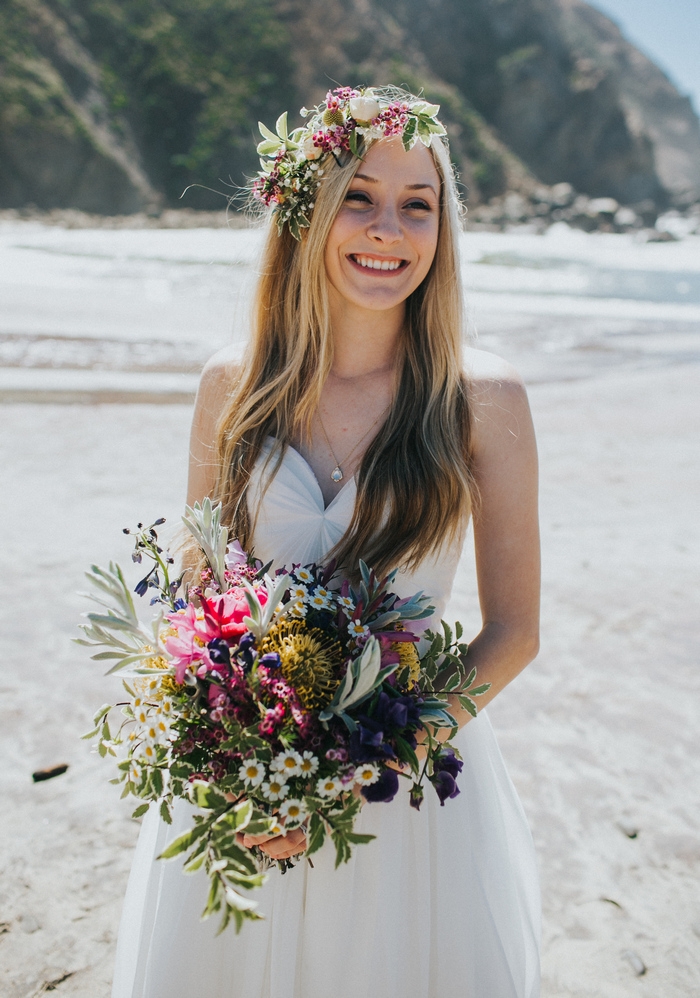 Was it difficult to pare down the guest list? 
With a big family on his side, there were many discussions about who we could invite that wouldn't lead to inviting 10 more people due to fairness. Essentially, we each invited the people that we were close to for most of our lives.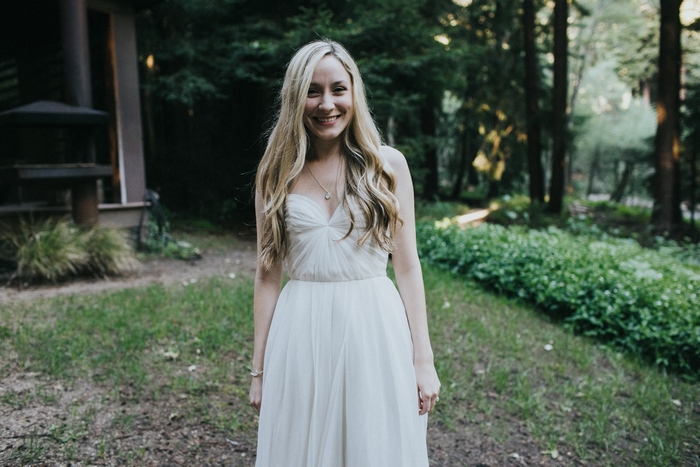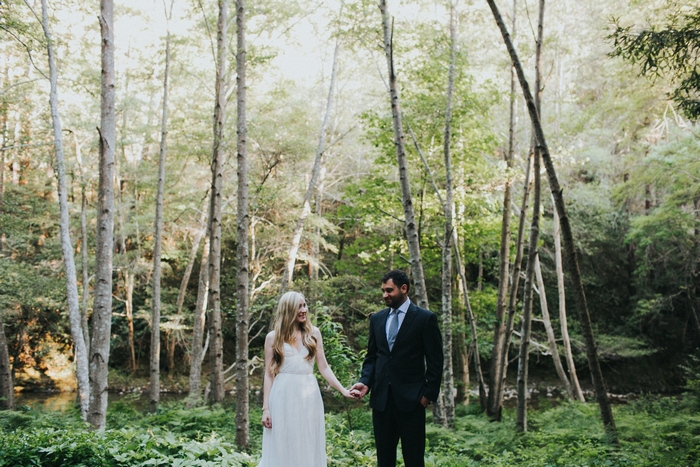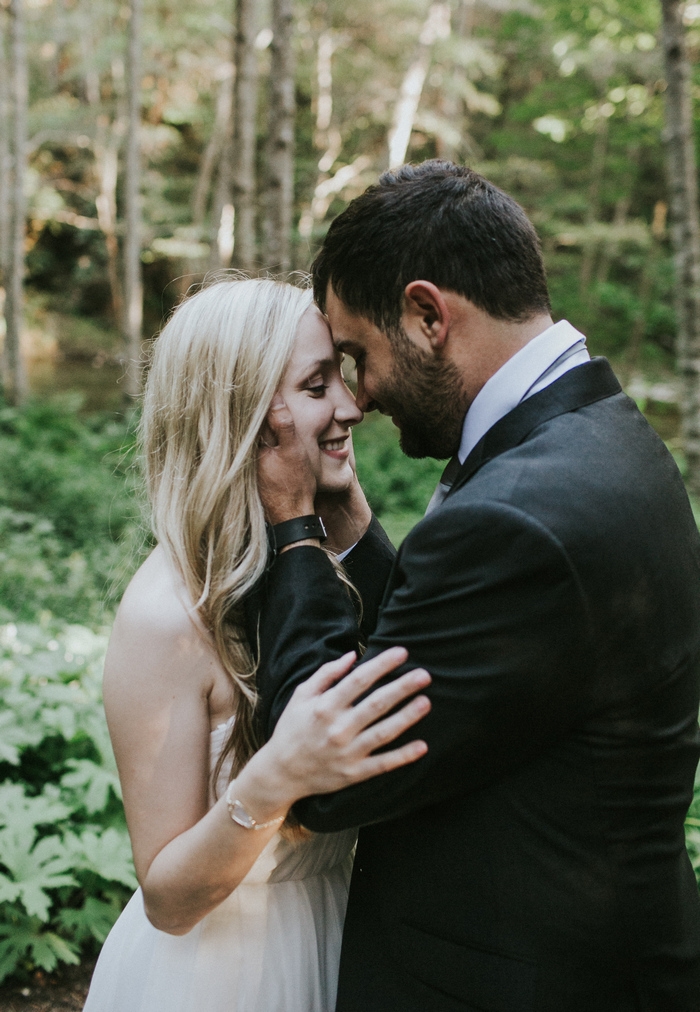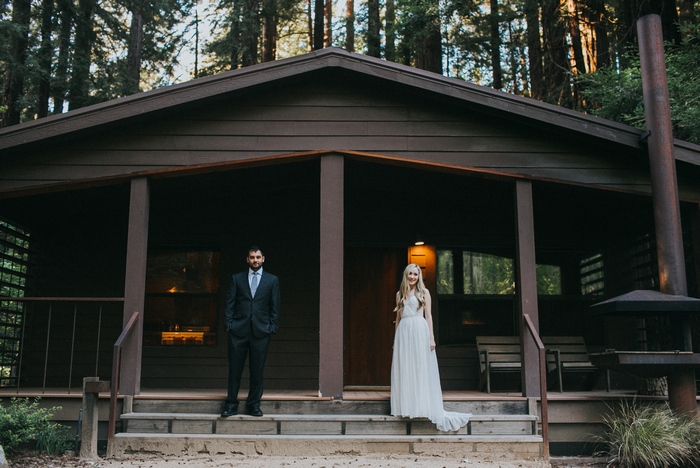 Did you have any 'issues' with the small guest list from friends and family? If so, how did you address them? 
Explaining to people they weren't invited was intimidating. However, to our surprise, we found that most people were fairly understanding. For the few who weren't happy, we accepted the fact that we couldn't please everyone.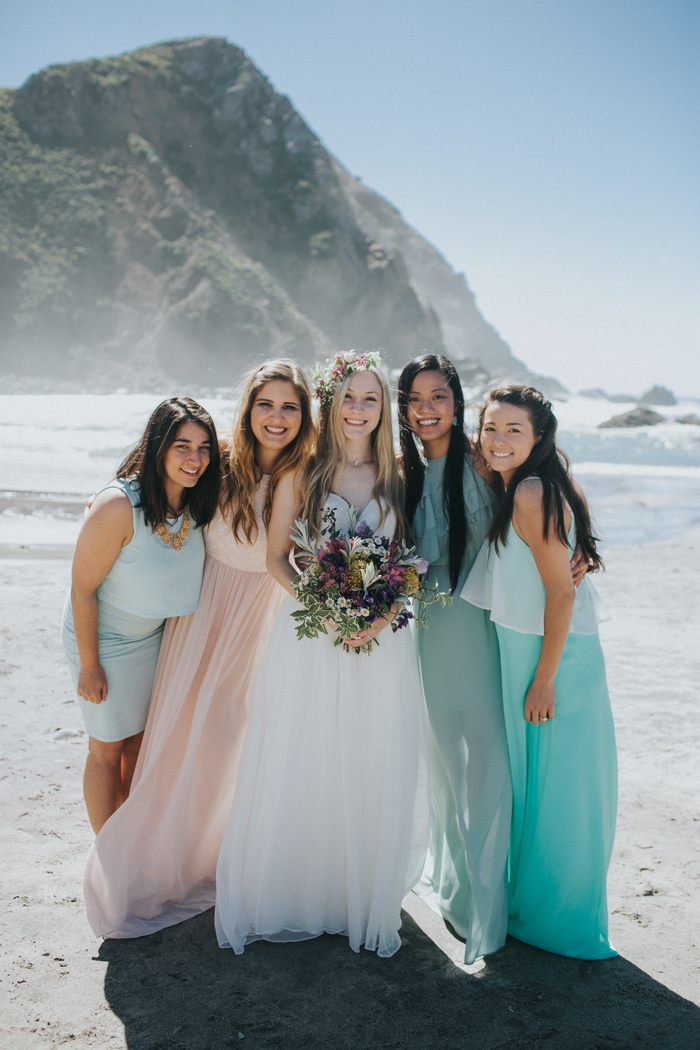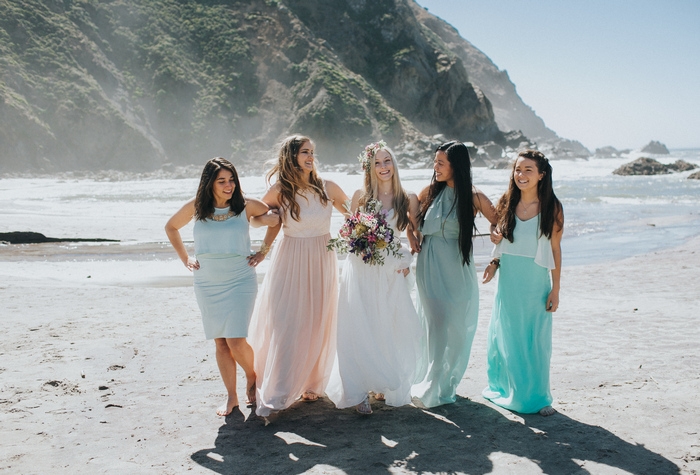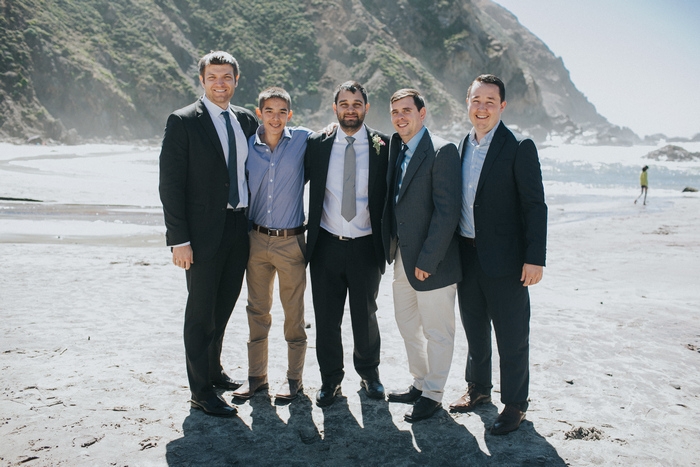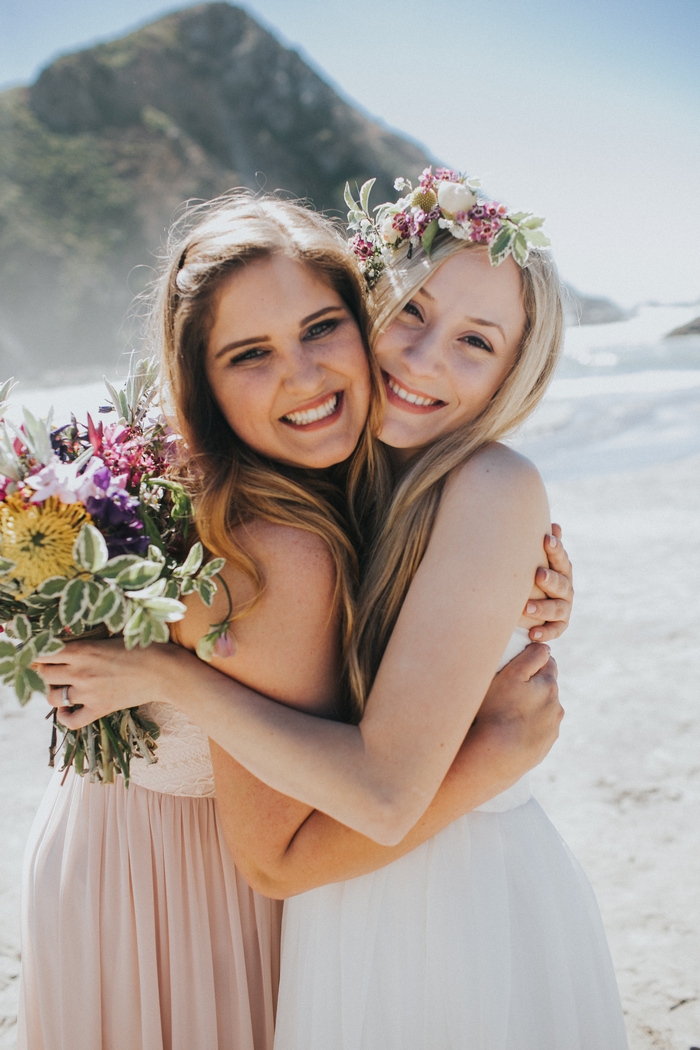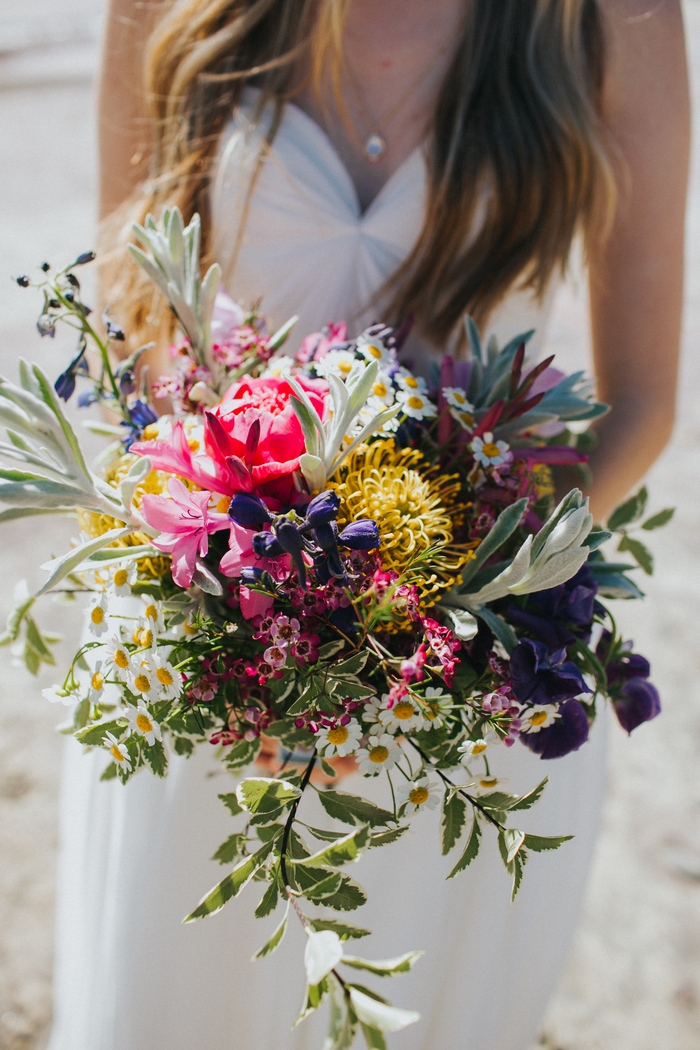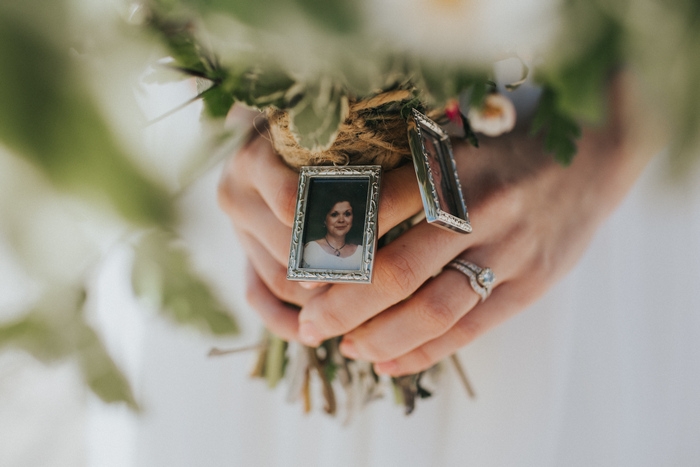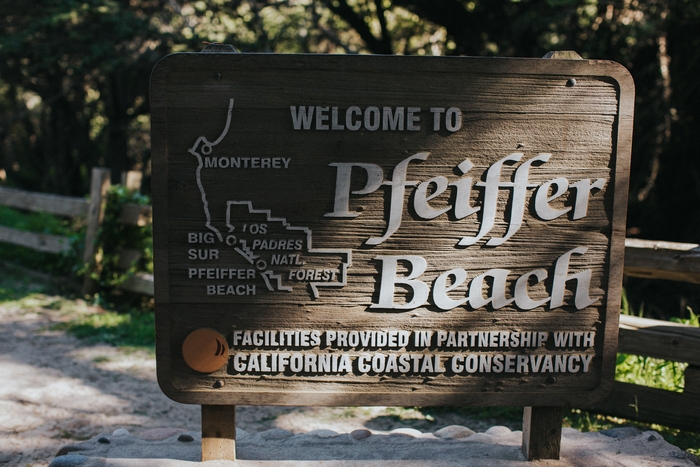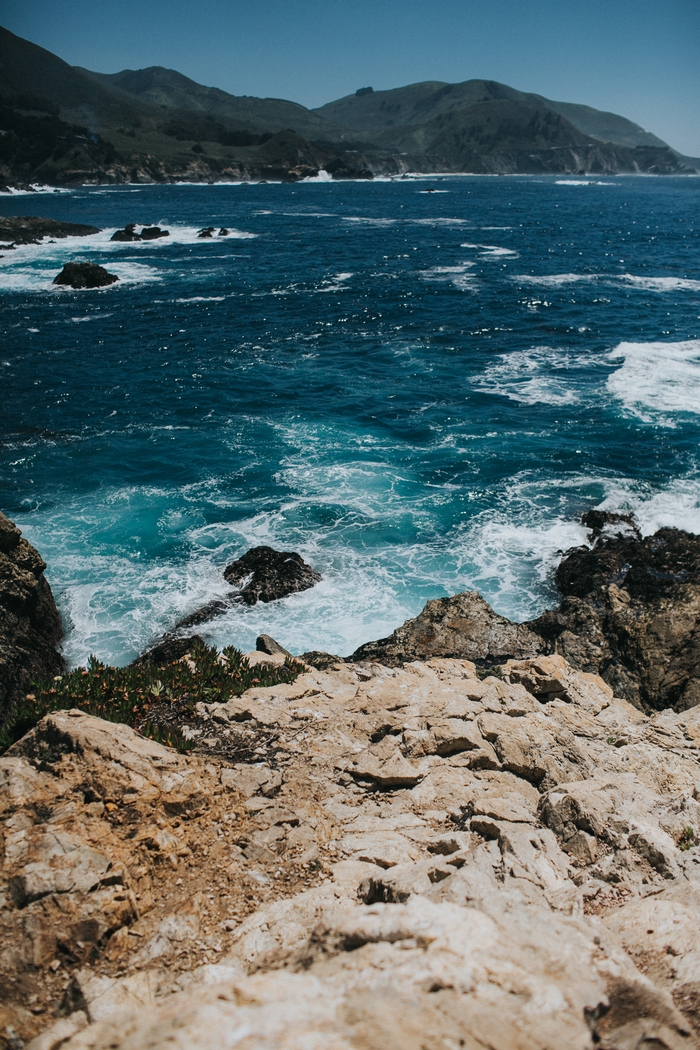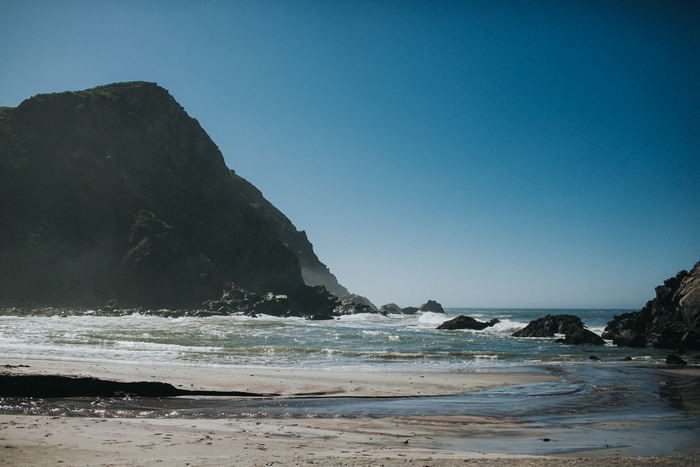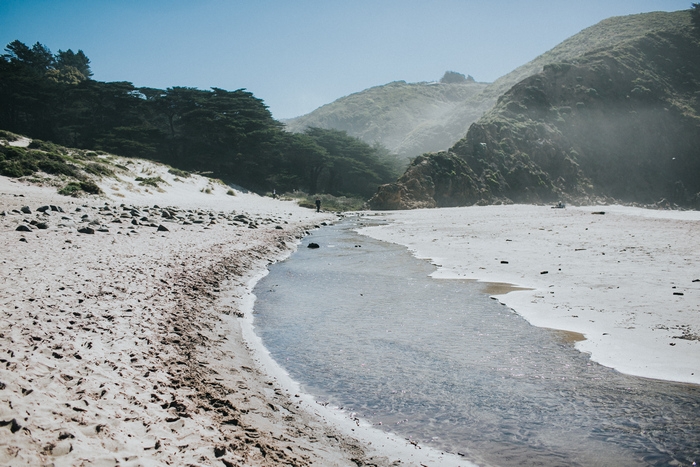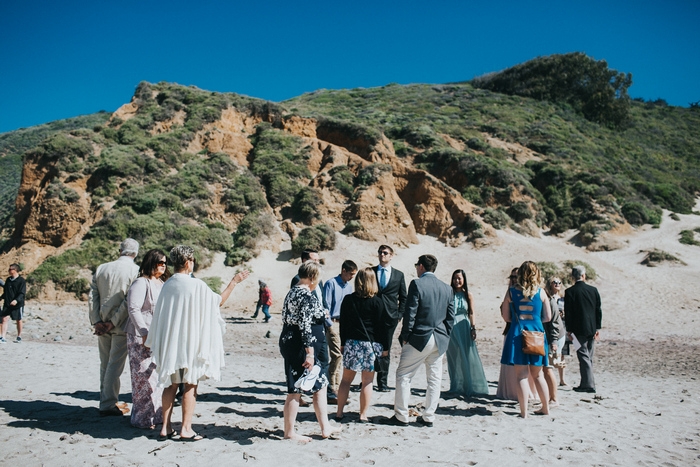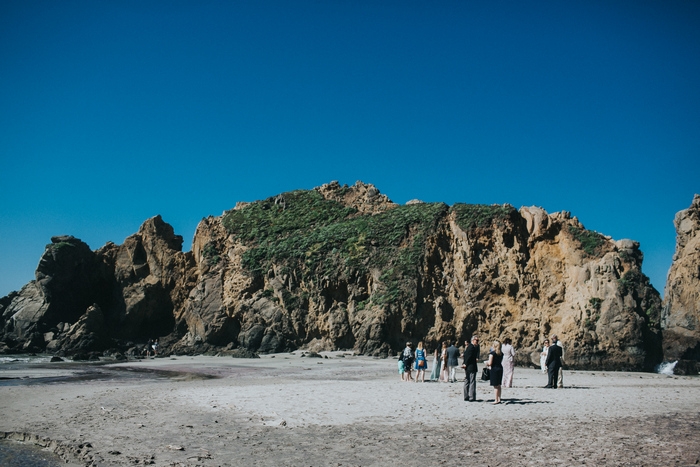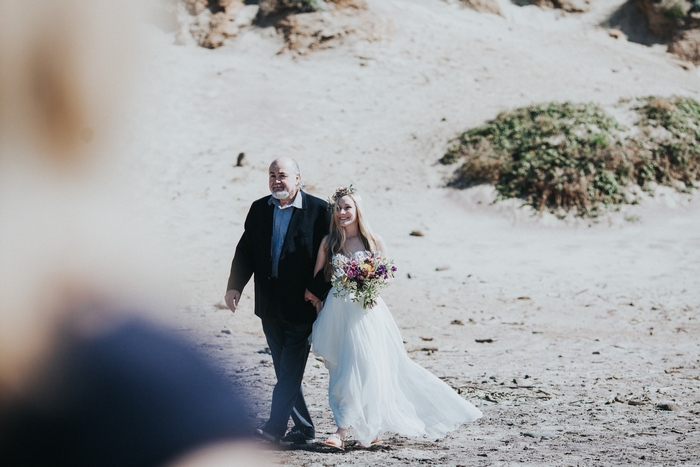 What were the highlights of the ceremony?
The combination of the beautiful beach, the officiant's exquisite words, our individual vows, and our loved ones surrounding us made the ceremony feel touching and unforgettable.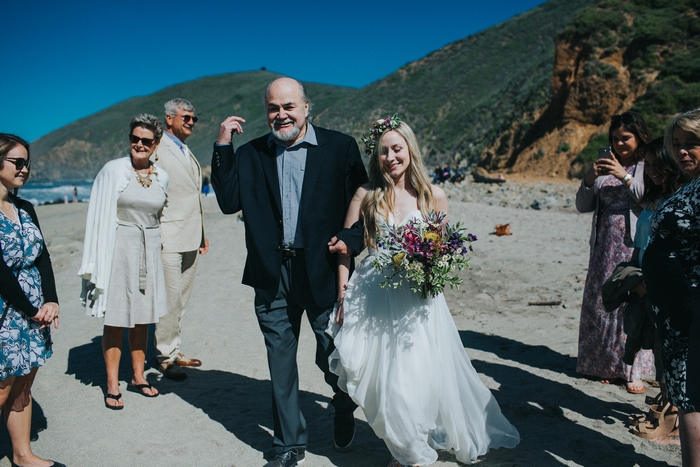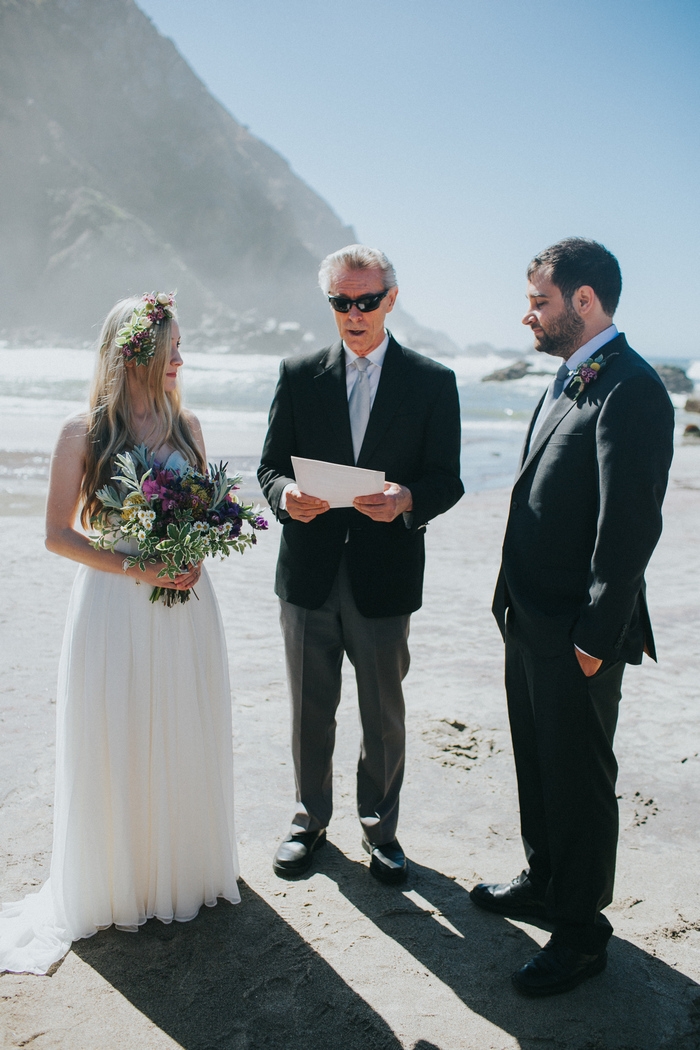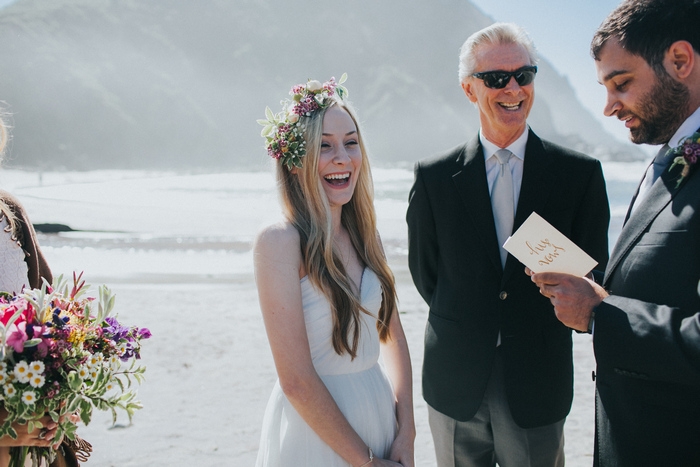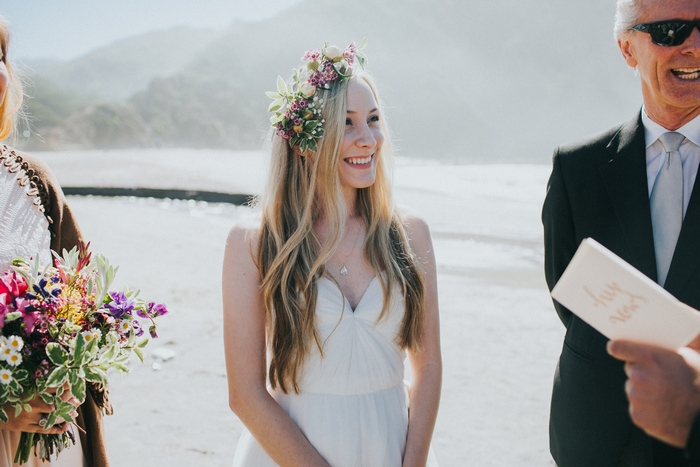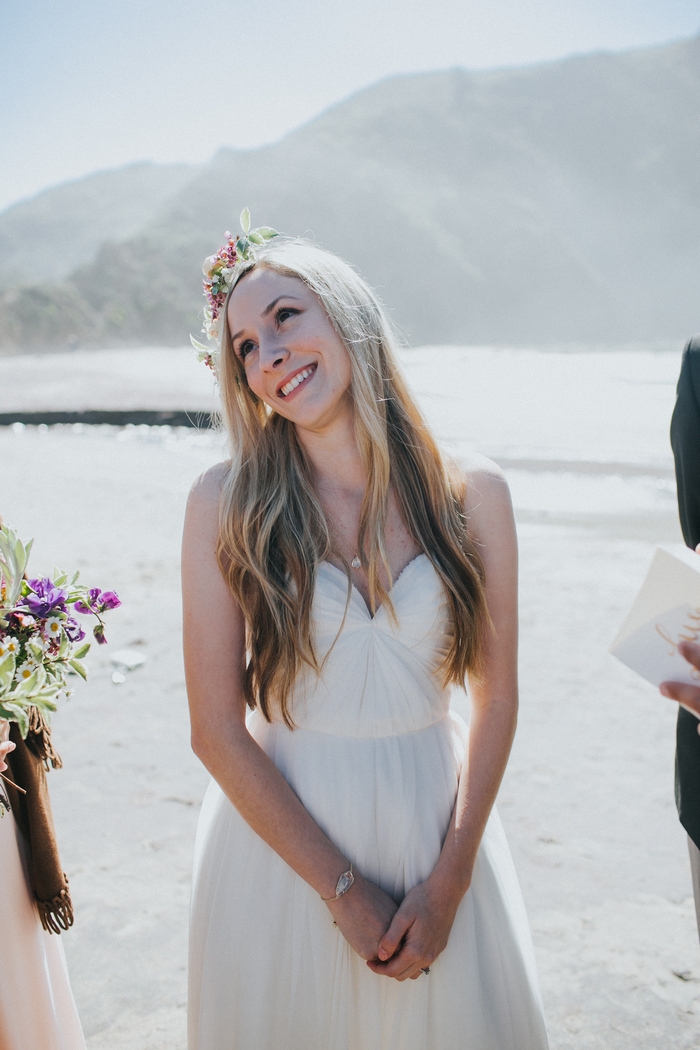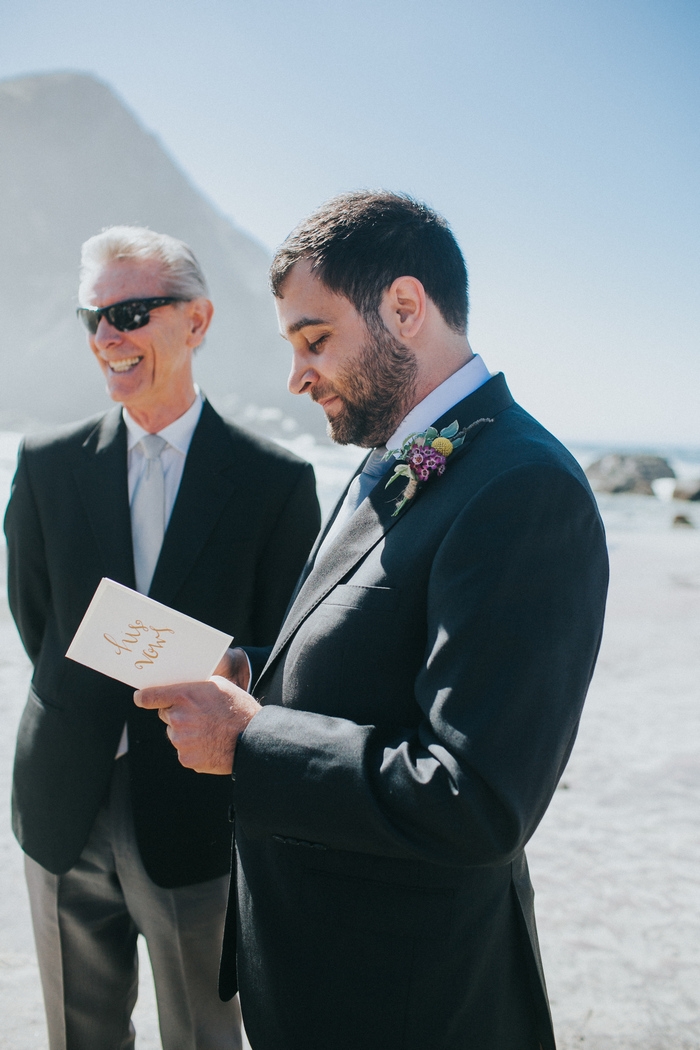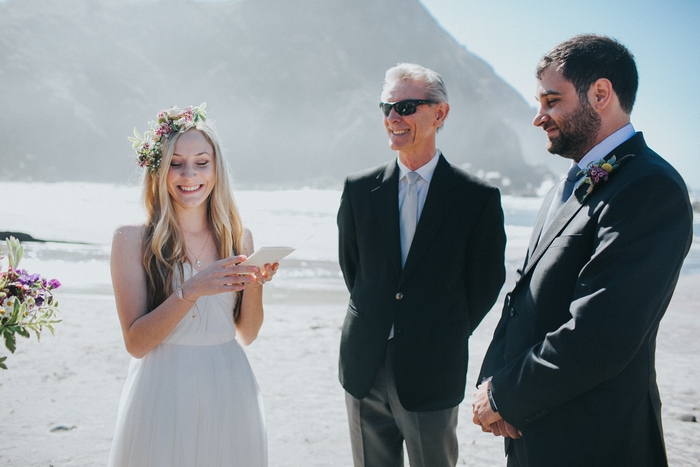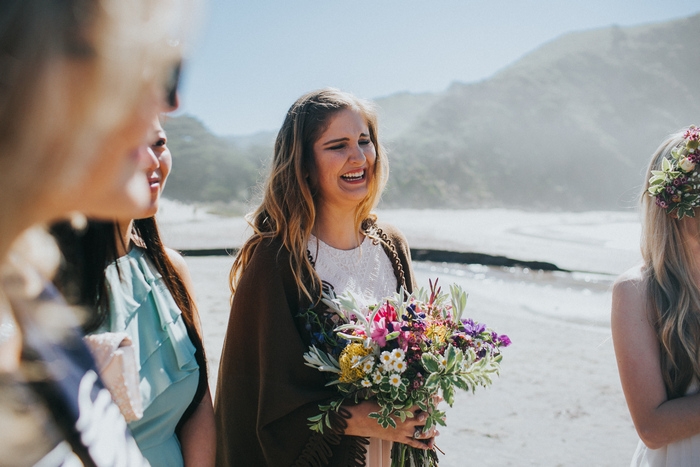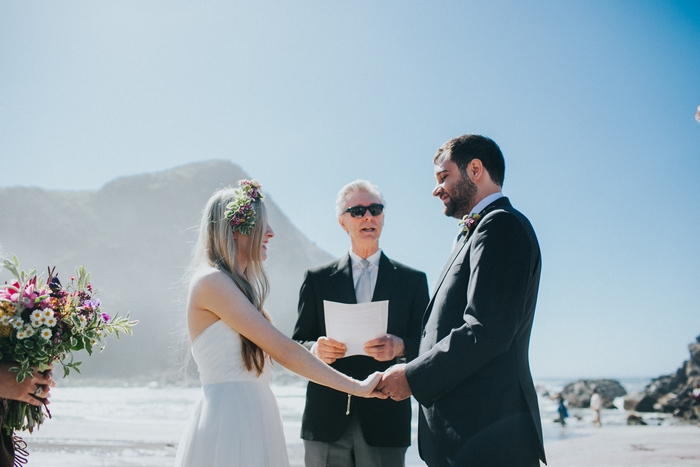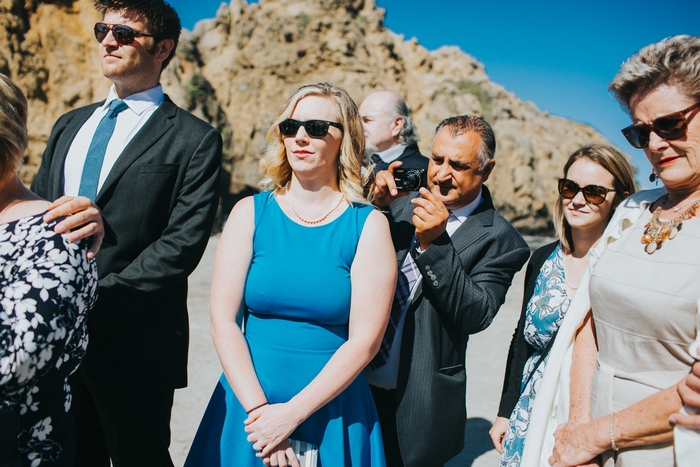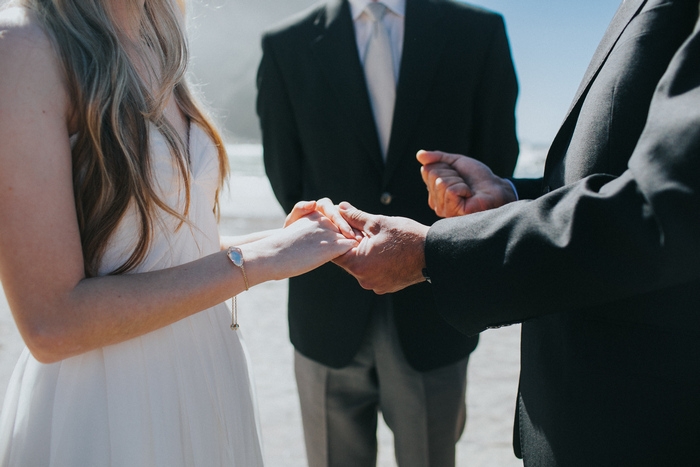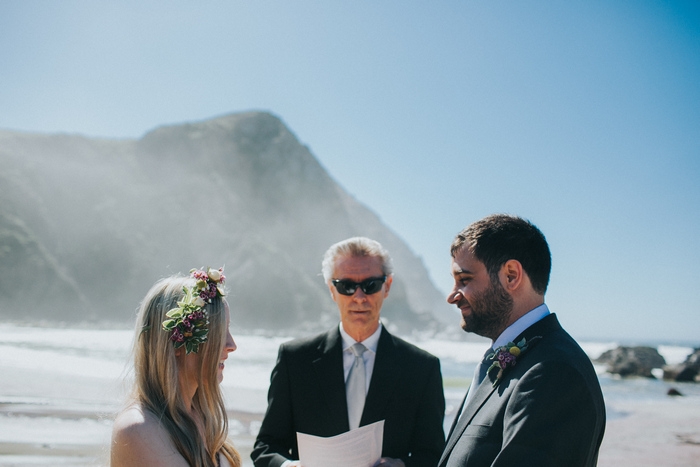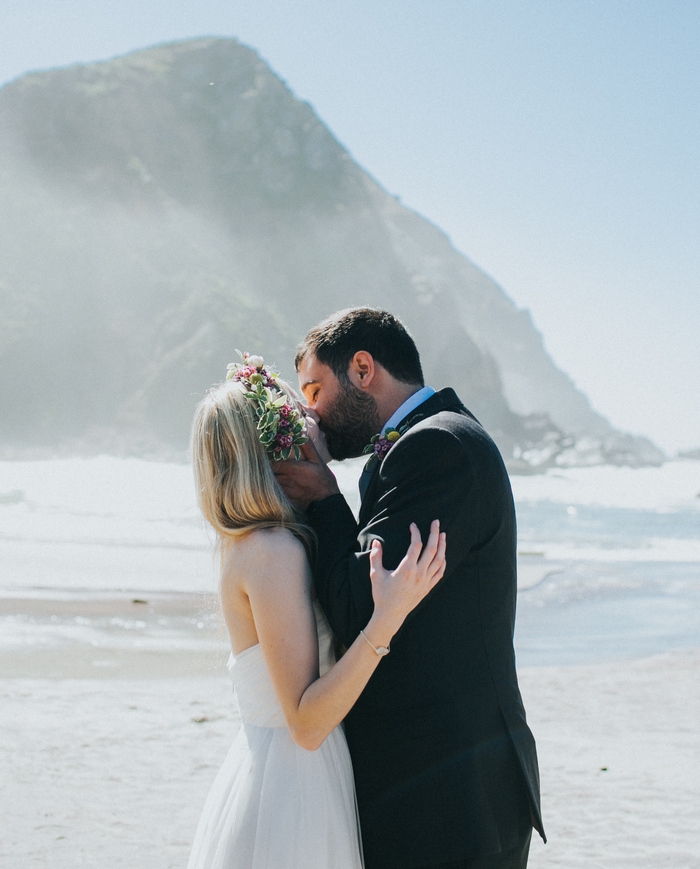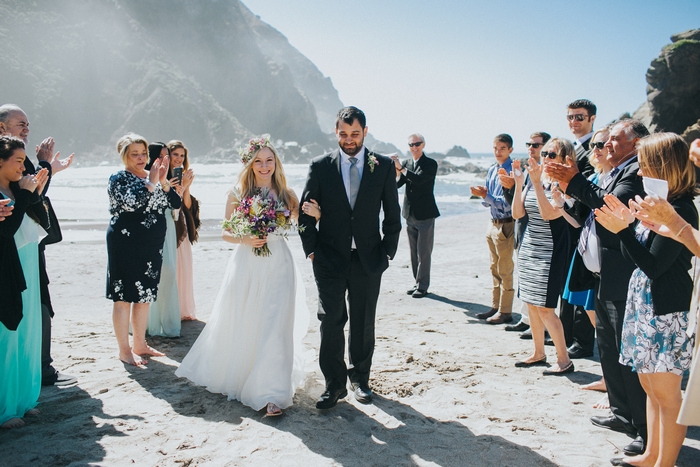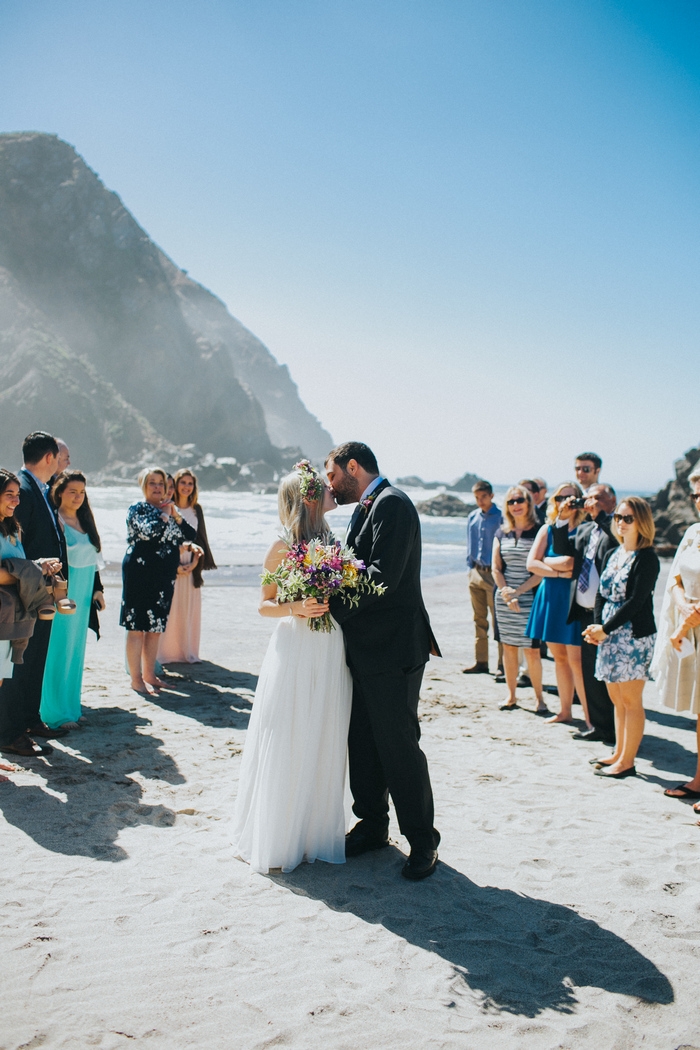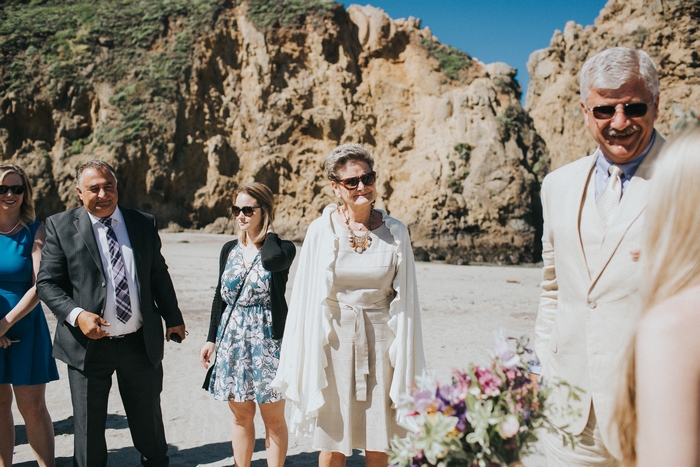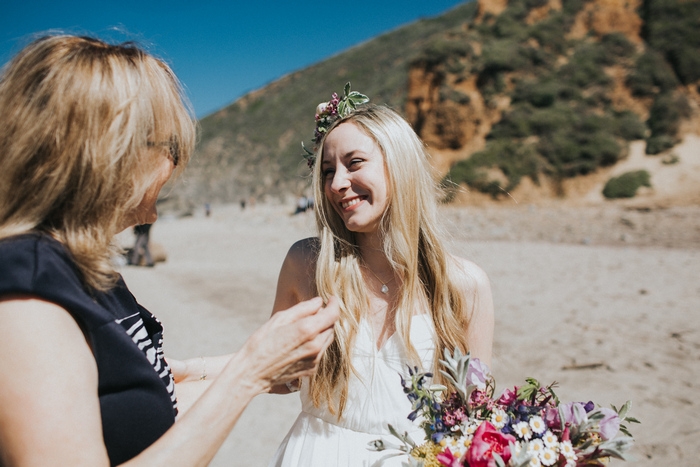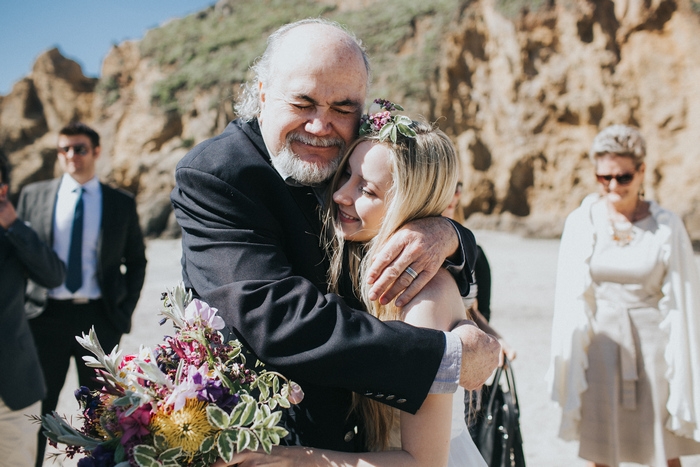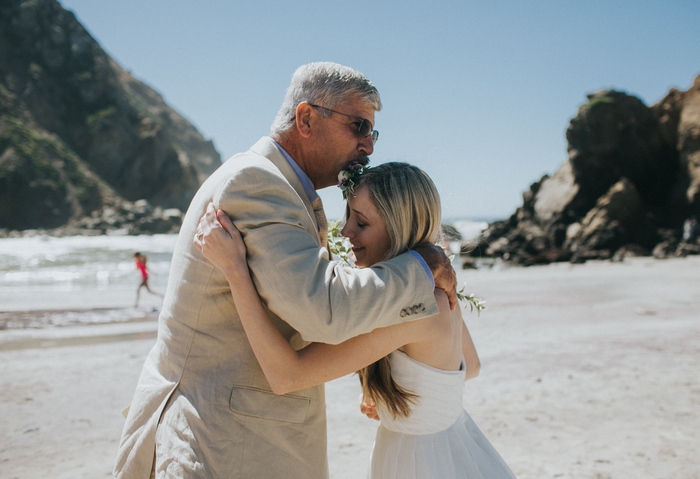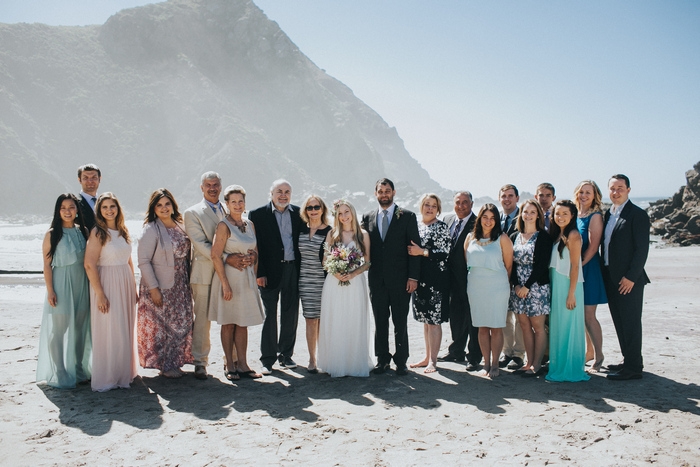 What were the highlights of the reception?
For our reception, we all ate lunch at a restaurant nearby with amazing views and hiked to a waterfall in the afternoon where we spotted humpback whales. Although we didn't have the typical reception, we had a great group of people with us that really enjoyed the destination part of the wedding.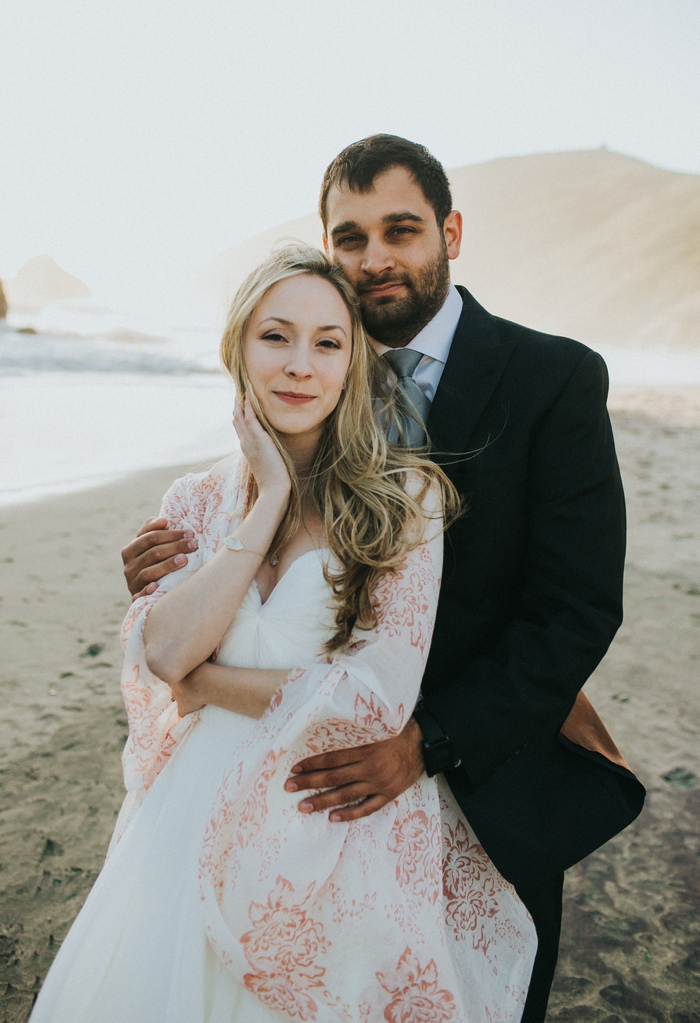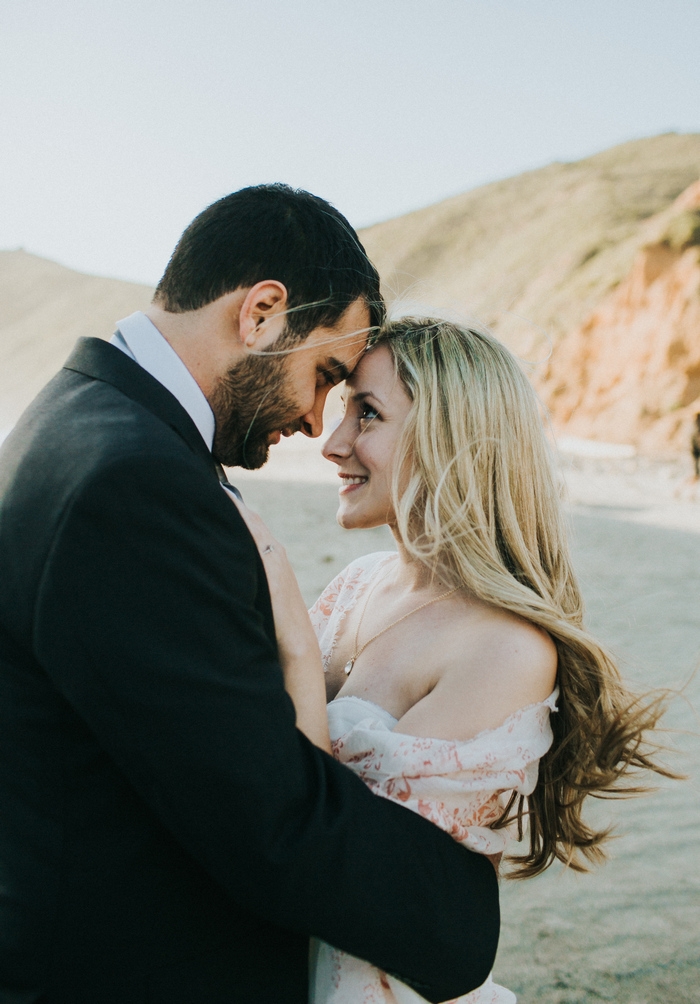 What was the best thing about having an intimate wedding?
The best thing was enjoying our time with the people who love us the most versus splitting our time for 150+ guests.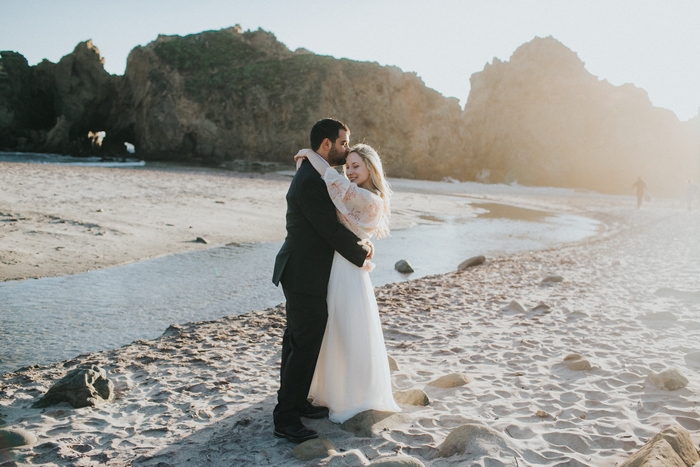 What advice do you have for couples who are considering an intimate wedding? 
Just because you have a big family does not mean you need a big wedding. Also, if you're starting to regret planning a big wedding, maybe you and your future spouse might be happier with an intimate wedding. We were happy with ours!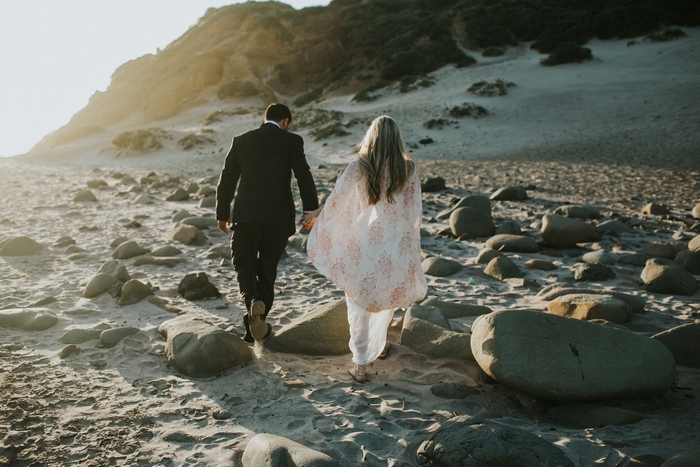 Vendors:
Photography: Amber Vickery
Officiant: Ken Robins
Dress: Sarah Seven
Flowers: Big Sur Flowers
Save
Save
Save
Save