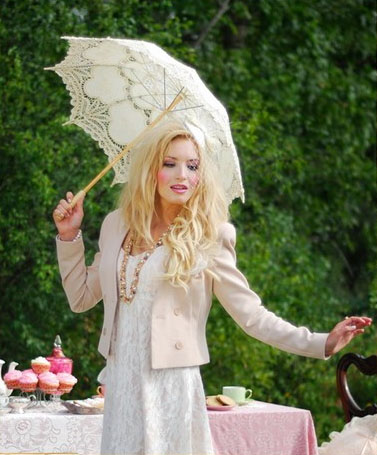 We love vintage weddings here at IW! And we also love giveaways! We were tickled when Toronto designer offered up one of her awesome vintage-inspired hair fascinators ($100+ value) as a prize for one lucky IW reader!
Before we get into the giveaway details, we'd like to share a little about about Blair Nadeau from Blair Nadeau Millinery.
What's your design background?
Blair: I'm classically trained in fashion design from Ryerson University in Toronto and Textile Design from Beal Art School in London, Ontario.
Why fascinators?
Blair: I was on a buying trip in England in 2008 and discovered a beautiful fascinator boutique in Selfridges.  I was always interested in hair accessories and millinery and was blown away by the beautiful and intricate Royal Ascot type fascinators that I discovered in England. With my background in fashion and design, as well as my love of textures and textiles, I returned home to Canada and began designing my first collection of feather fascinators. I launched the company in 2009.
Tell us about your fascinators:
Blair:
The first collection, Whimsical Wonderland, is charming and whimsical. It includes vintage feather fascinators, cocktail hats, birdcage veils and flowers in beautiful romantic shapes and ethereal colours. Each piece is made from the highest quality feathers imported from Spain and the UK and are all hand-shaped and hand-trimmed and applied individually to each piece.  They are finished with handmade clusters of freshwater pearls or Swarovski crystals.
Now, onto the giveaway details.
There are three fascinators to choose from. Simply pick your fave from the following:
#1 – Whimsical Nude Fascinator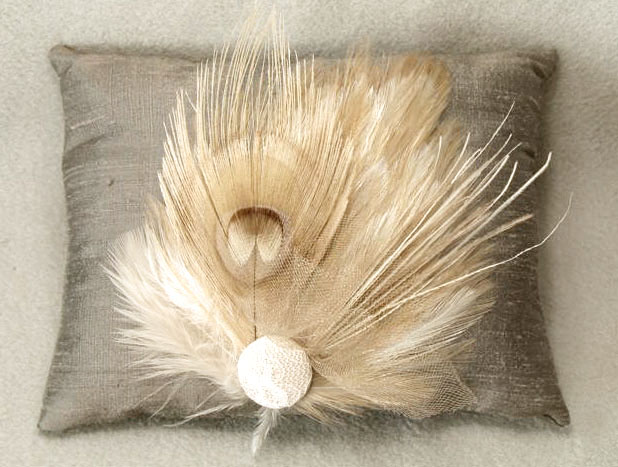 #2 – Whimsical Ivory Peacock Fascinator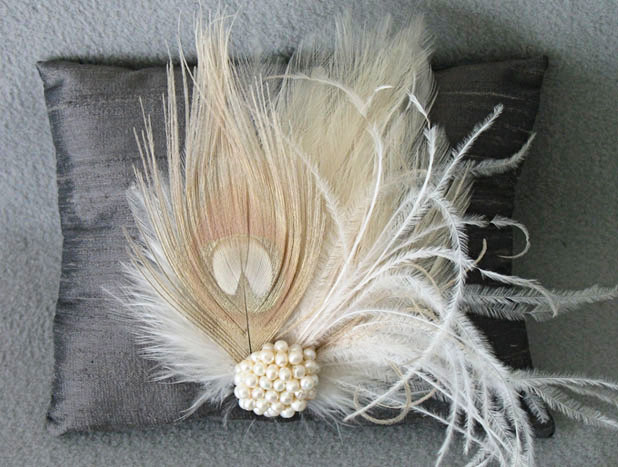 #3 – Whimsical White Fascinator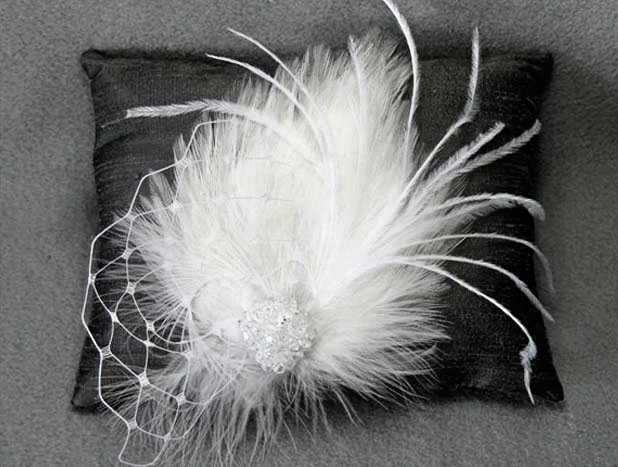 Leave a comment below letting us know which one is your fave and why, then head on over to the IW Facebook fan page and 'Like Us'. Winners will be selected randomly by the random number generator. Contest closes Saturday March 26, 2011 at 11:59 pm. Contest open to U.S and Canadian residents only.
Good luck!