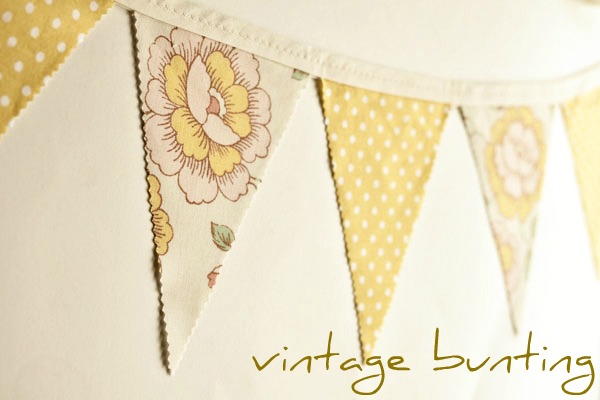 Vintage buntings are a perfect way to add whimsy to your wedding day decor. You can drape them across the front of your sweetheart table, above your dessert table, or use them as props for wedding photos.  After the wedding, you can hang them in your home as a remembrance of your Big Day!
We've just opened up an Etsy shop with handmade buntings. These buntings are NOT made in China. They are not slapped together in a factory. These are lovingly made by my mother-in-law, who has been sewing 50 + years. (Just call her 'Bunting Barb!') At $24 each these are a steal! Seriously. I know how much work has gone into them.
Most of the buntings have been made with vintage fabrics. We love upcycling!
Do take a look at our new vintage wedding buntings shop. Here are some of the gorgeous buntings currently available:
Love this pretty retro floral look!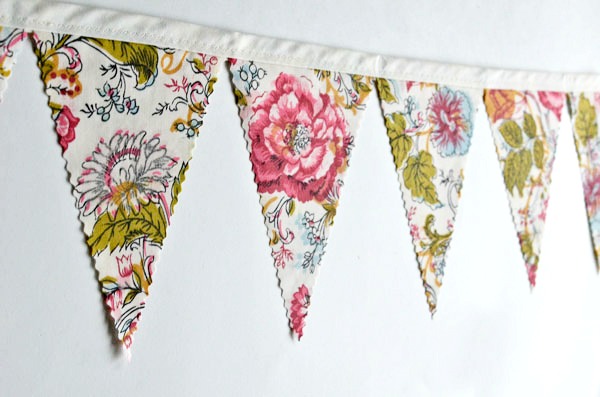 Is yellow one of your wedding colors?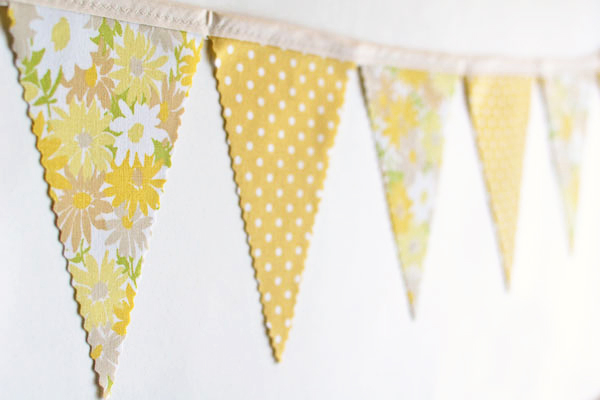 This one is extra long – and extra fun!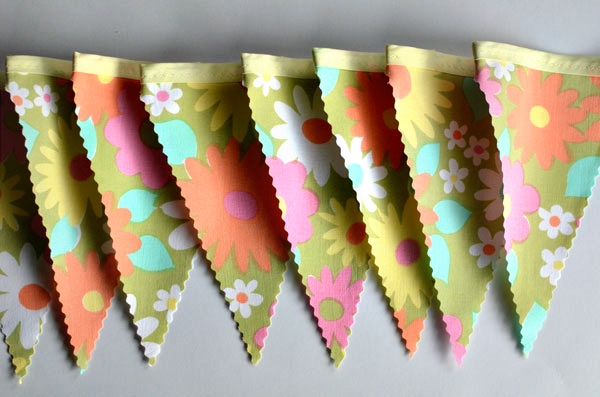 Love the olive and hot pink in this bunting.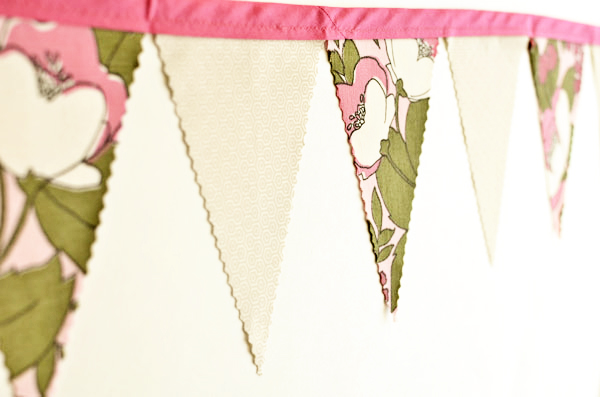 Having a fiesta wedding? Wouldn't this bunting be perfect?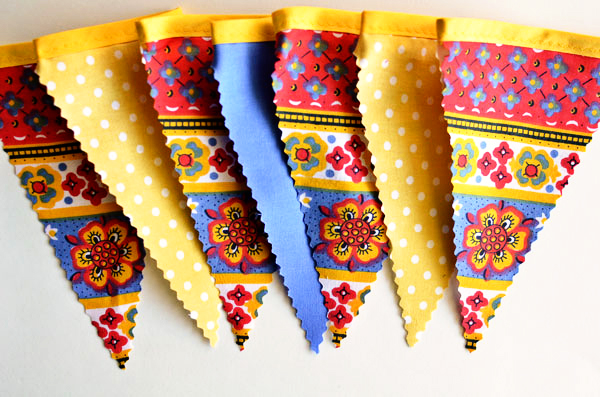 There are plenty more patterns to choose from in our shop.