Pumpkins, squash and gourds all make affordable and stylish decor for autumn weddings. The best part of all? Decorating with them doesn't have to make your wedding look like a hoedown! There are lots of ways to carry this look over into modern weddings with style.
An interesting favor idea and reception area is a stylish and modern pumpkin patch like this couple created.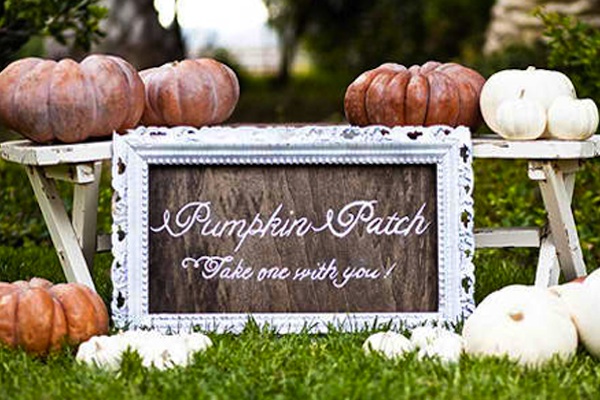 This silhouette pumpkin is gorgeous and making two of them, one for the bride and one for the groom, would be a great way to incorporate vintage, modern and autumn styles into your wedding.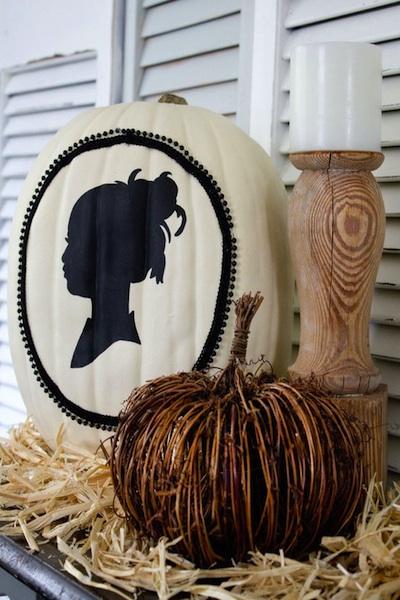 Very small pumpkins are perfect for place cards. You can add names with stencils, spray paint them silver for a more sophisticated look or leave them as they are to add to a rustic autumn theme.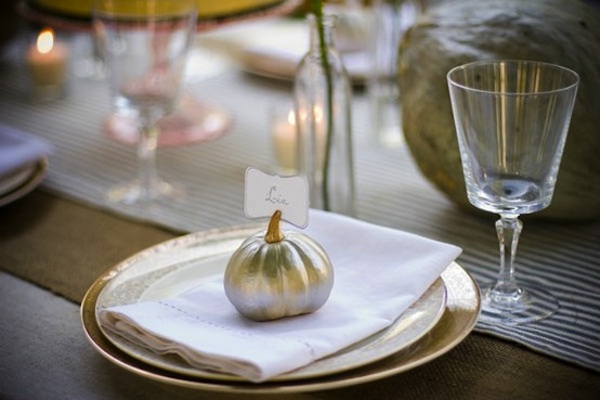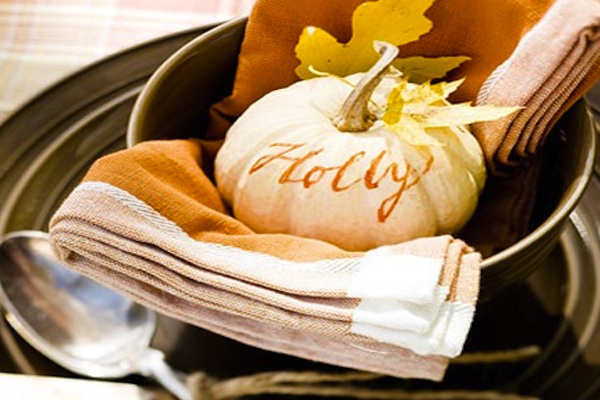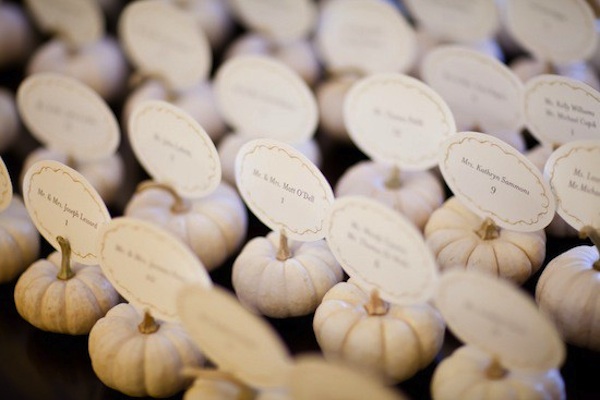 Another original use for gourds is to hallow them out and use them as an alternative to vases. I like the use of the white gourd, as opposed to the more typical orange, and the butternut squashes with dahlias are stunning!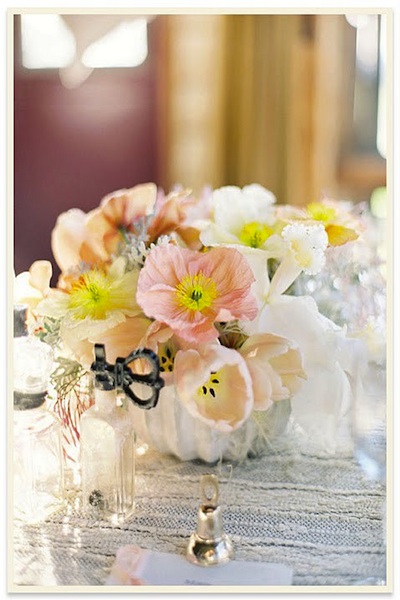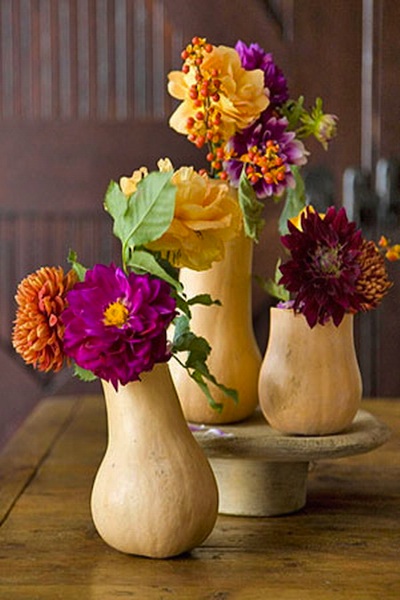 Simply grouping a variety of them together is another way to add visual interest to an area or table that doesn't have much on it.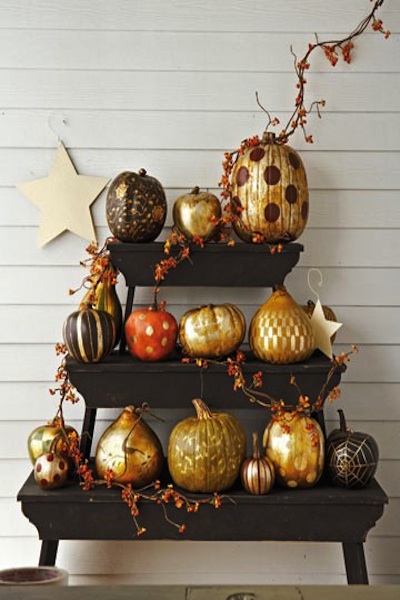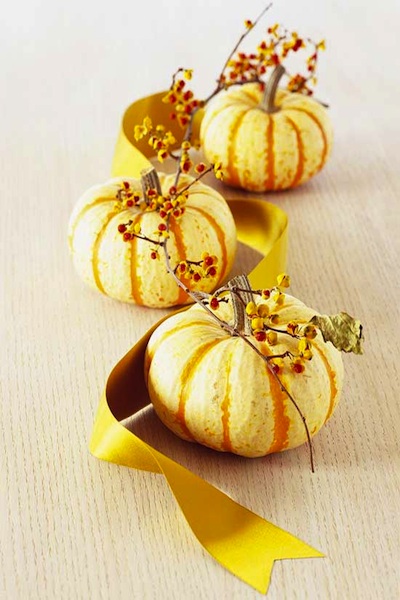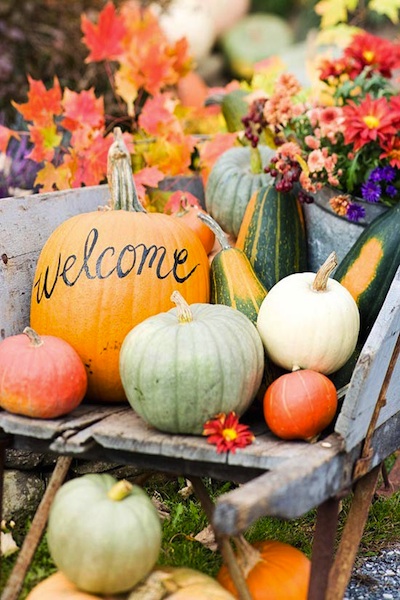 If you're feeling crafty and want to create another look with the gourds, you could carve them in an eyelet design, galvanize them with thumbtacks,  add glitter and carve them to be candles, or paint or Mod-podge a pattern onto them. There are so many creative ideas that look really stylish.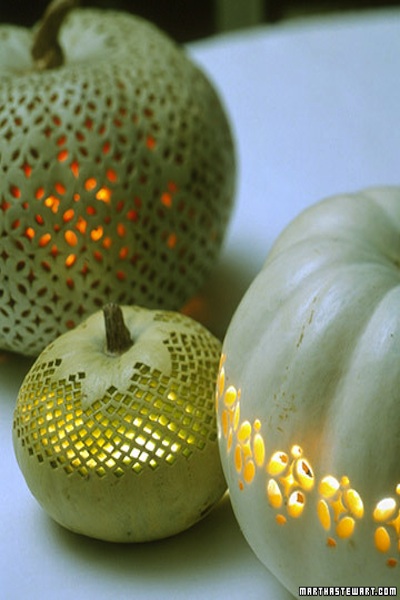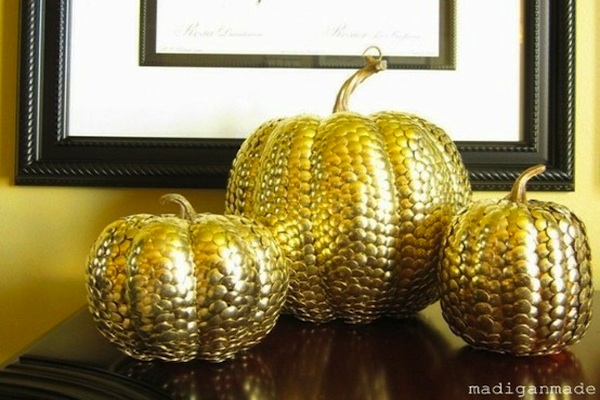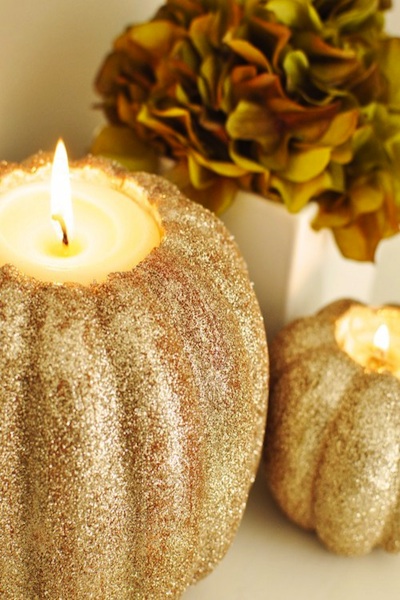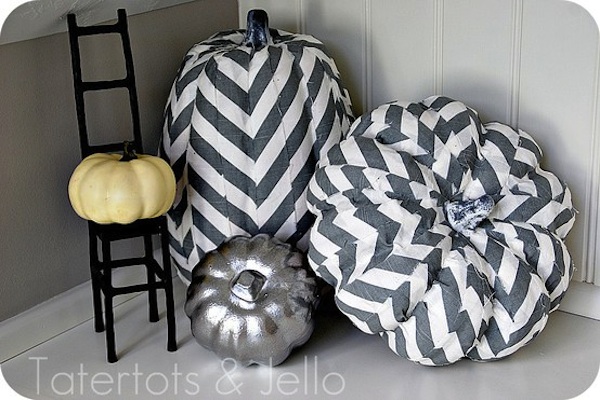 I always love the idea of bringing the outdoors in, and using natural items like pumpkins can add an organic element to an indoor space or a great welcome from the outside into an indoor wedding venue. If you're getting married around Halloween, pumpkins and other gourds will be affordable and easy to find.
Image One: community.theknot.com; Image Two: hgtv.com; Image Three: jennysteffens.blogspot.com; Image Four: houseandhome.com; Image Five: middleofthemapweddings.com; Image Six: wittylove.com; Image Seven: bhg.com; Image Eight: 2.bp.blogspot.com; Image Nine: bhg.com; Image Ten: bhg.com; Image Eleven: suziebeezie.tumblr; Image Twelve: dollarstorecrafts.com; Image Thirteen: twigandthistle.com; Image Fourteen: tatertotsandjello.com; Image Fifteen: blogs.babble.com