Are you stressed out about what to wear for your engagement shoot?
Engagement shoots should be carefree and fun and showcase your style as a couple. A great place to start is by using your theme or location for the shoot as inspiration for your clothing. If you are having your shoot on a beach then bright maxi dresses will really give a summer feel. Shorts, flip-flops and a casual shirt for guys will complement this. Or, if you are really daring, wear your swimsuits!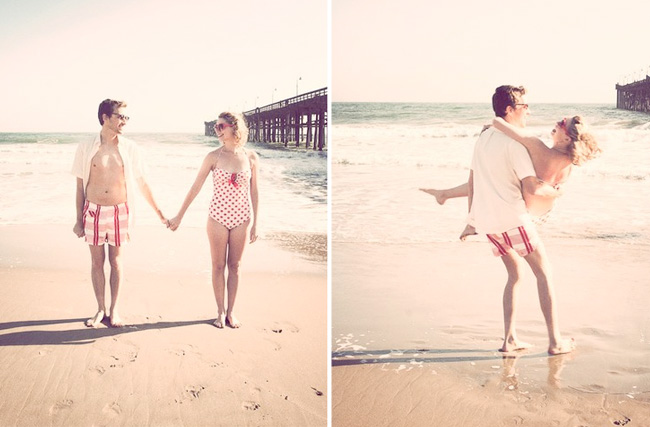 Casual shoots are laid back and comfortable and show you in your natural environment. Slouchy shirts, denim or light sundresses will look great in these settings.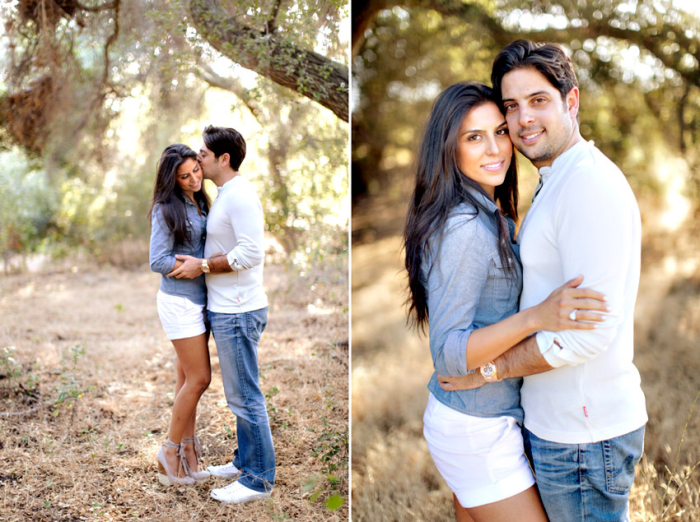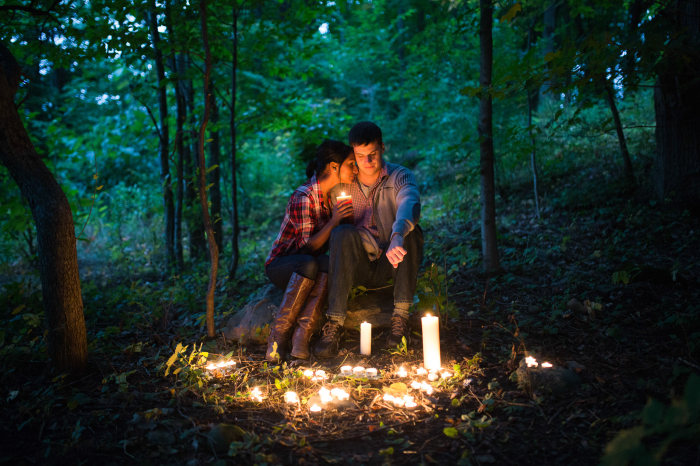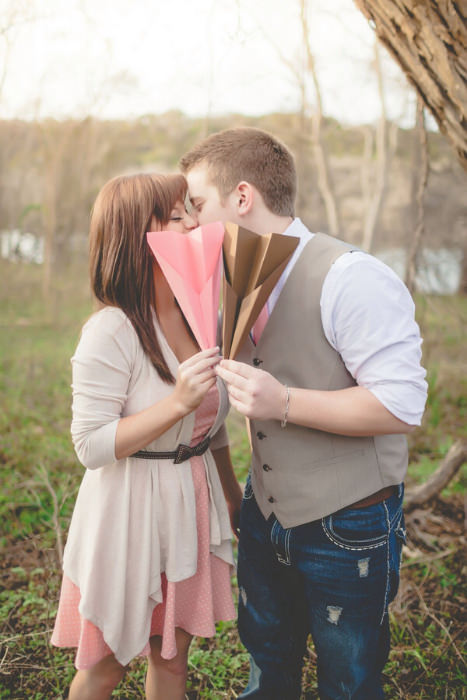 If you want to look in sync with your partner without matching, using prints can help to achieve this. Have your guy wear a checked shirt and you can wear a checked dress or skirt in a different color and style. This way you are still complementing each other without any of the awkwardness of looking like a matching couple in high school. Or you can simply go for a color coordinated look!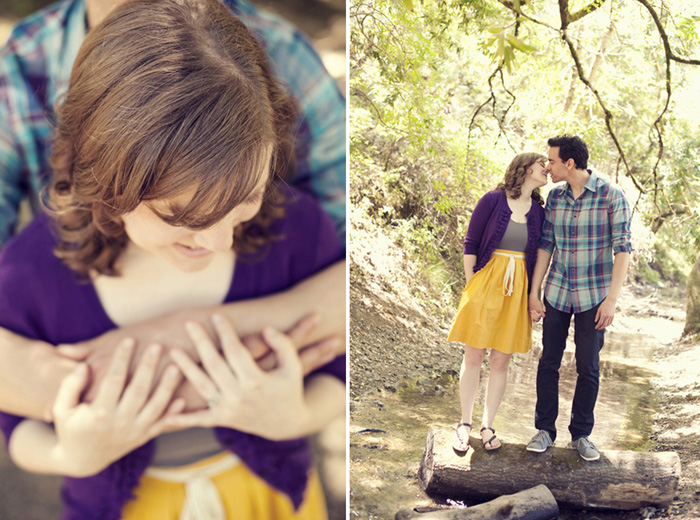 Vintage engagement shoots are very popular. The stunning options for locations can range from old steam trains to historical landmarks. You and your beau can go for a mod 1960's look with a white mini dress and bouffant hair. Or try a fun and flirty 1950's vibe with you in a printed flared dress and him in a checked shirt.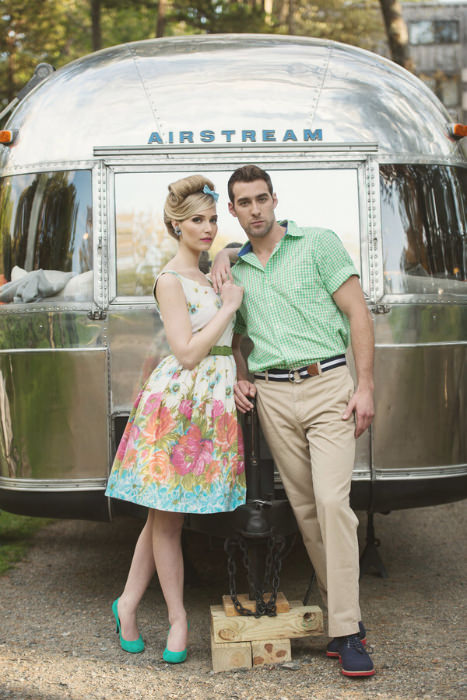 Going formal in your photo session is a perfect excuse to dress up.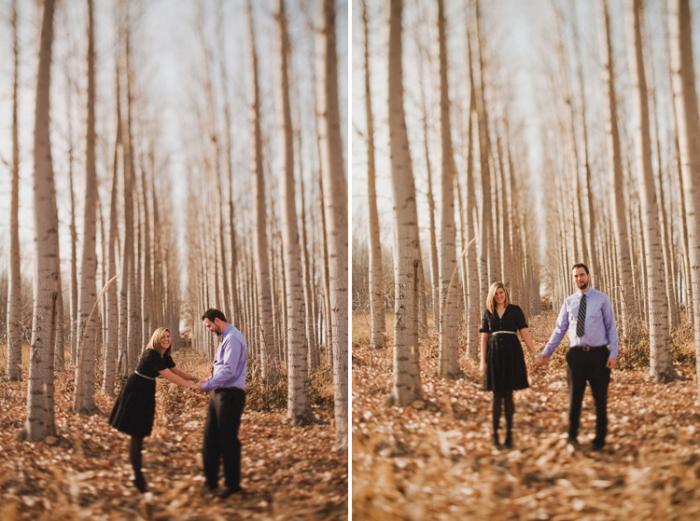 A black-tie theme with a grand backdrop will really make your engagement shoot special. A floor-length black or sequined dress will definitely turn heads!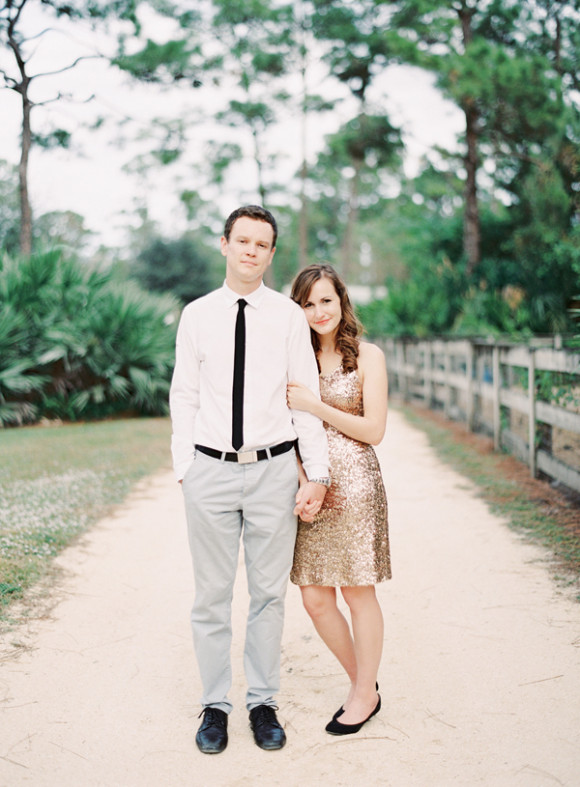 Photo one:greenweddingshoes.com; Photo two: Jessica Claire; Photo three: Julia Park ;Photo Four:ruffledblog.com;  Photo five: Inspired by This; Photo six: heyweddinglady.com; Photo seven: dylandsara.com;  Photo eight:  Wedding Sparrow