Originally used in laboratories, bell jars were used to create a vacuum. Now, they're used to create stylish centerpieces and focal points in wedding decor. Bell jars, or cloches, were also used to protect young plants. When incorporated into decorating they help highlight whatever items they're covering.
I love the look of cakes or desserts under bell jars. Even a small and simple cake can look grand and special when under a bell jar.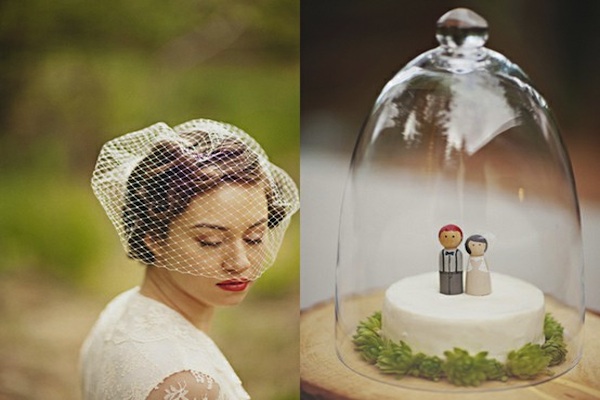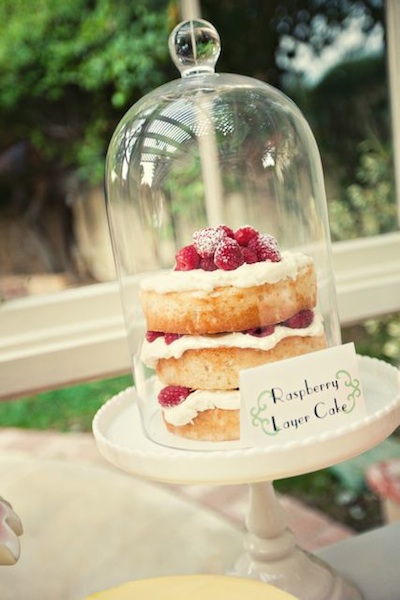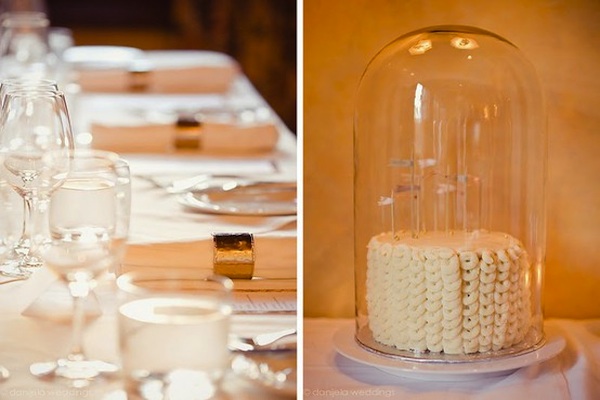 Smaller bell jars can be used for place cards or to further decorate each plate. This would be a great idea to use just for the head table too.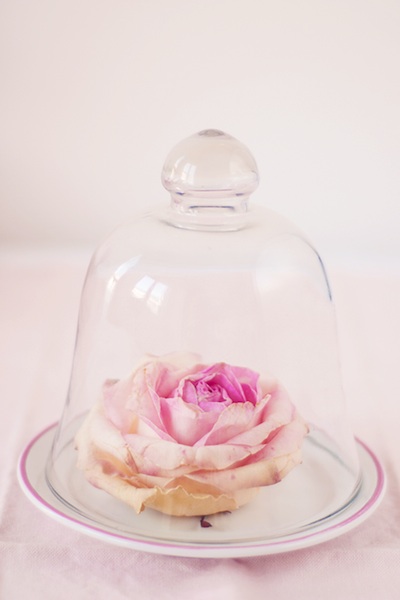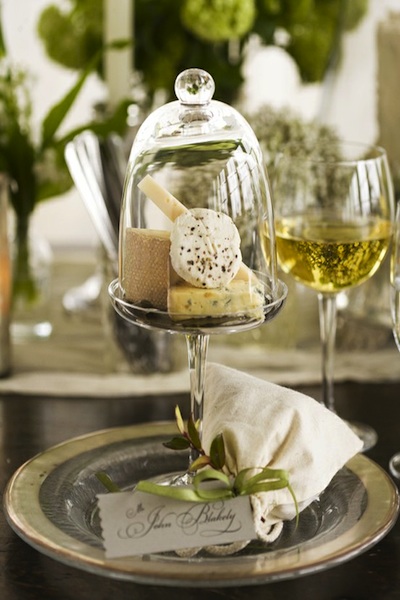 Incorporating bell jars into your centerpieces is a great way to make simpler floral arrangements look more unique and special. Bell jars help their contents to look like something specialized and to be further studied, like these ferns and floral arrangements.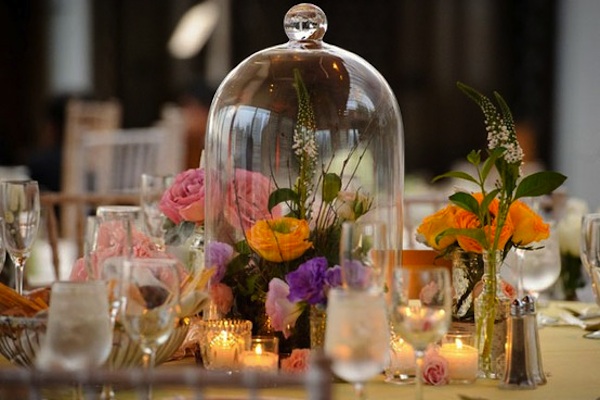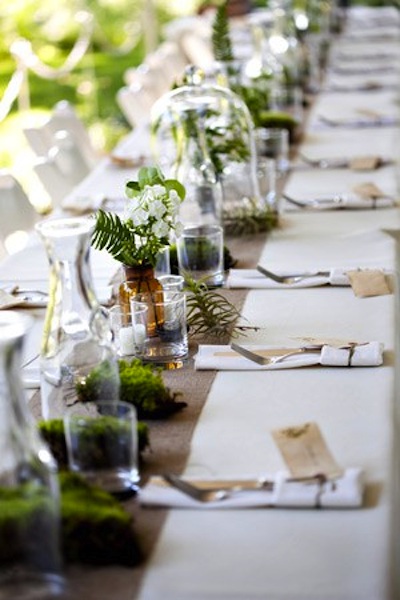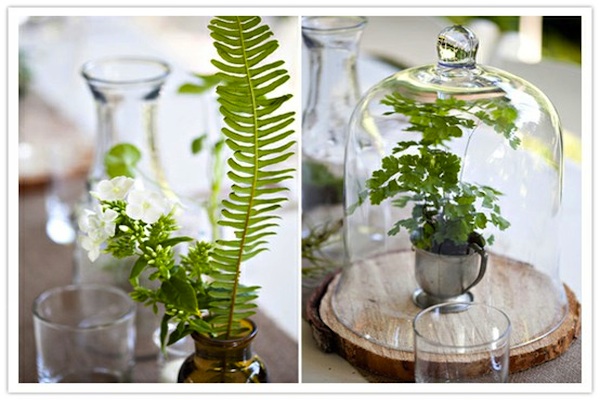 Buffet tables are a great area to use bell jars; it varies the heights of the items and makes the table look even more pulled together and as though the items were from a specialty shop.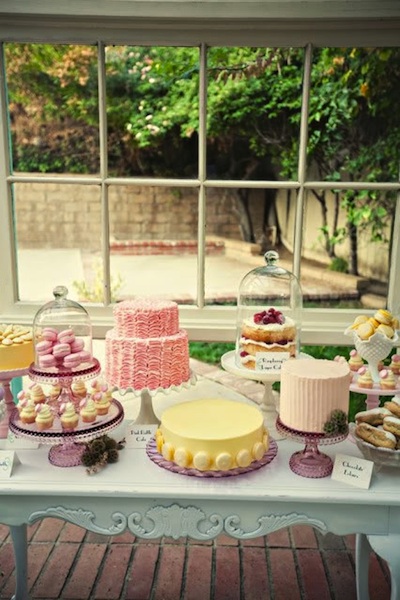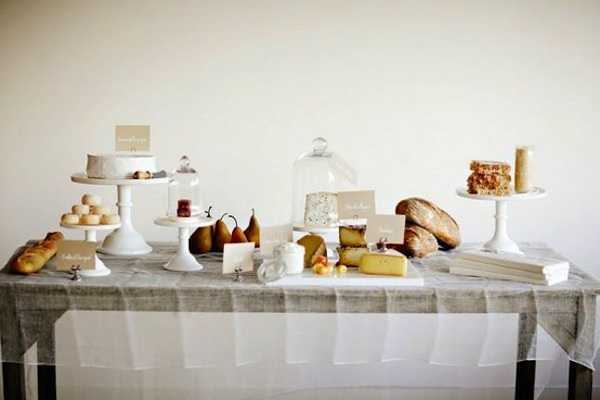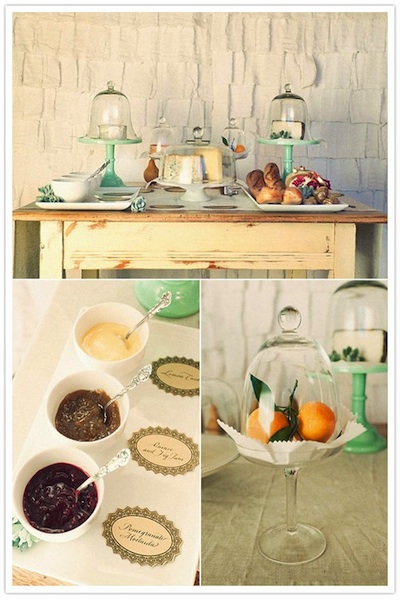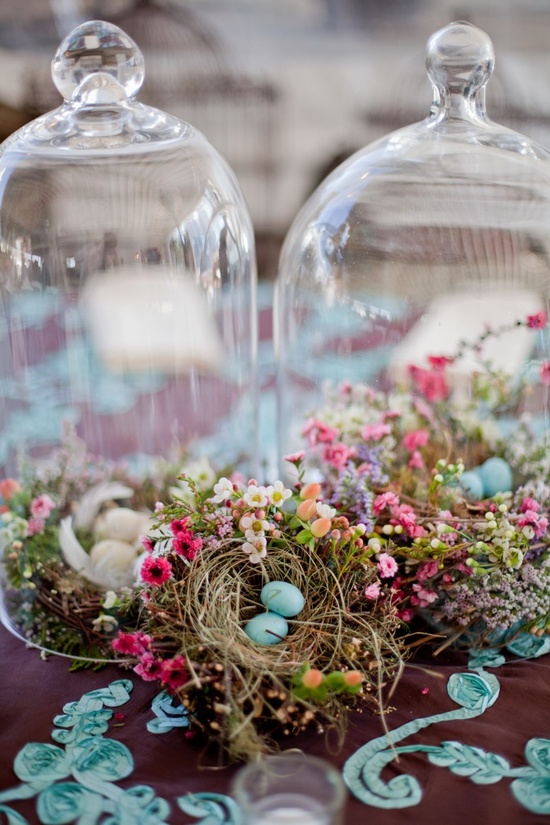 Both vintage and new bell jars share the same look so they can be found in lots of different places. Home good stores often carry them for displaying items, thrift stores may have some vintage ones and etsy and ebay are always good places to look online. The look of bell jars add a sophistication by showcasing whatever items they're encasing, making that item even more unique.
Photo One: ruffledblog.com; Photo Two: inspirationwed.com; Photo Three: danijelaweddings.blogspot.com; Photo Four: casasugar.com; Photo Five: inspirationwed.com; Photo Six: greenweddingshoes.com; Photo Seven: ohsobeautifulpaper.com; Photo Eight: 100layercake.com; Photo Nine: ruffledblog.com; Photo Ten: pacificweddings.com; Photo Eleven: 100layercake.com; Photo Twelve: CedarWood Weddings