What are you going to do with all of your gorgeous engagement and wedding photos? Will they end up on a shelf – or worse, will they be left as electronic files on a CD or your computer hard drive?
Use them to create a cherished photo book with your wedding story.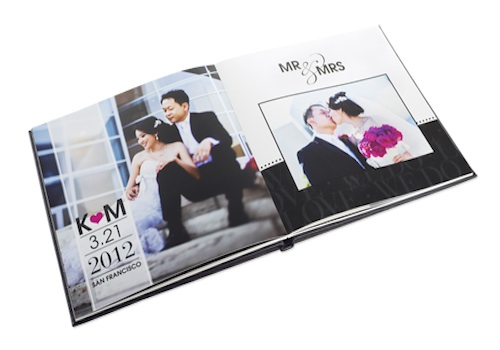 Shutterfly offers books of professional quality that are easy to make and customize. Shutterfly Premium Photo Books come in 3 sizes – 8×8, 8×11, 12×12. Each book is made with a genuine leather cover, professional-grade double thick paper with a satin finish and "lay flat" pages that open completely flat for display.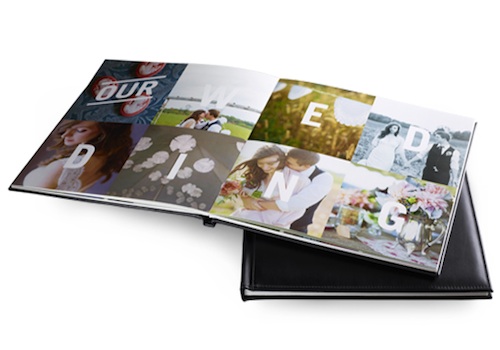 The wedding books at Shutterfly feature professional designed templates in a variety of styles, such as vintage, classic or modern or design your own pages. Photos can be added together to make a collage page of a special moment (like the reception or honeymoon), spread across two pages (like the example below) or customized with captions and embellishments.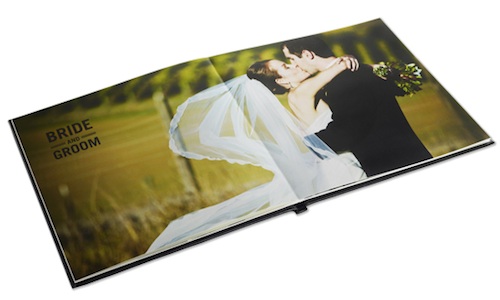 The process is easy: gather your photos from your computer, DVDs, Facebook, Picasa and even Instagram and upload them to the site. You can also share the photos you've picked with friends and family and edit them before uploading.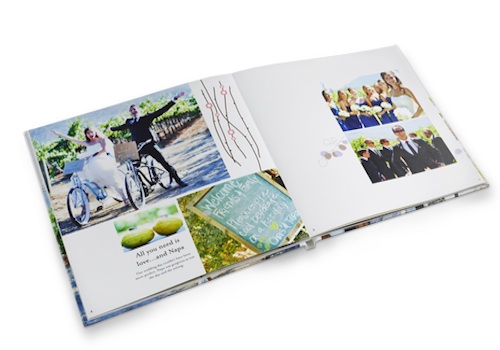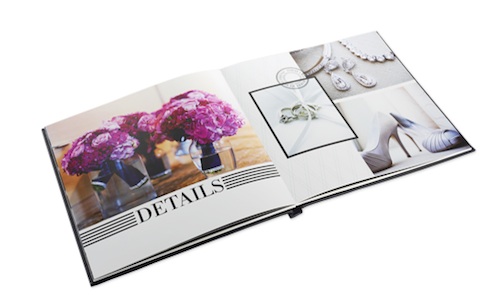 Each book can be ordered in the style and size that you prefer. Check out some of their customer examples for ideas and inspiration.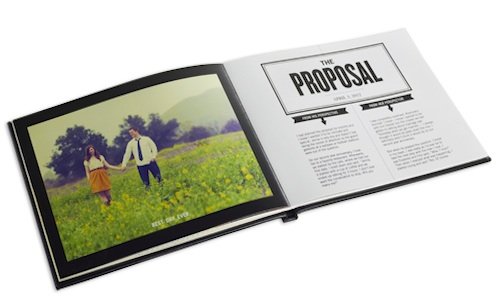 Don't forget to add any embellishments like captions and to enhance the photos with borders. Add quotes, song lyrics, wedding vows or toasts to make your favorite photos pop.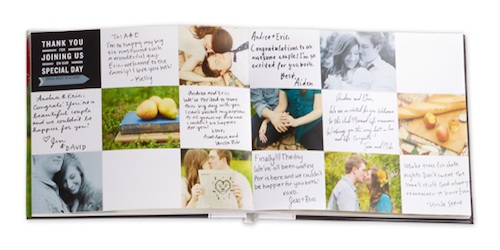 Instead of hanging one photo on your mantelpiece, have a special photo book you will love to flip through. And don't forget as a gift for Mom and Dad, family or a small-size book for thank-you gifts. Consider also having one as a guestbook for guests to sign and flip through at the wedding.
Wedding Premium Photo Books start at only $99. Check out Shutterfly for more info.
Sponsored post.