Vintage marquee lights are one of the latest trends in wedding decor – and it's easy to see why! They are so bold and fun! Spell out your initials or light up the word of your choice.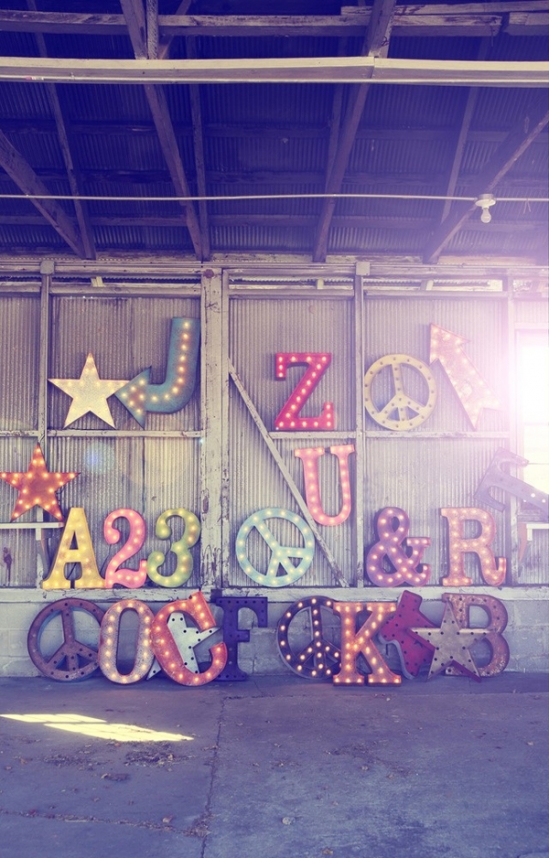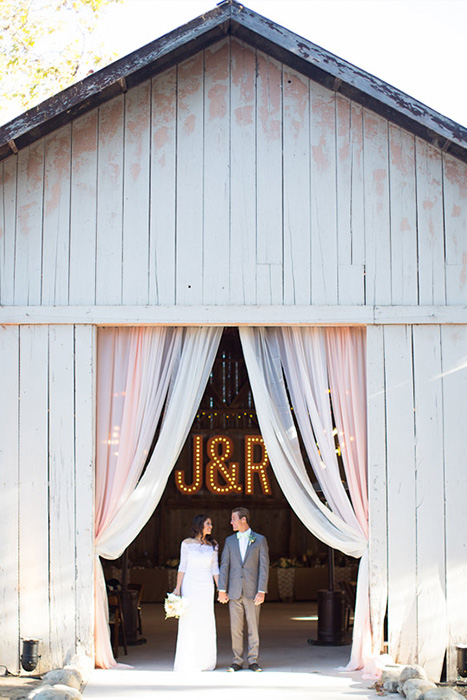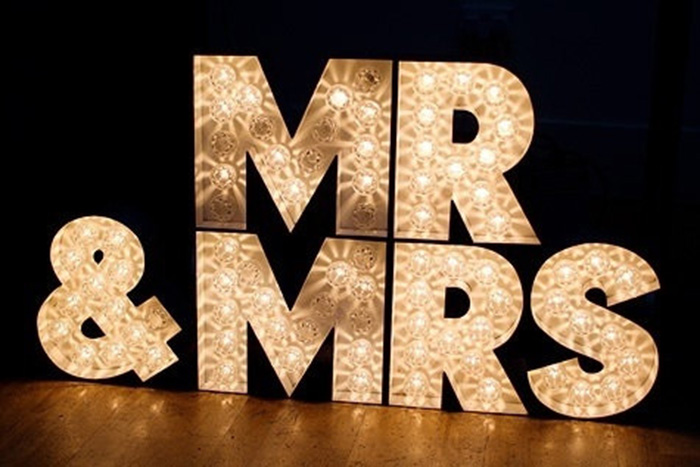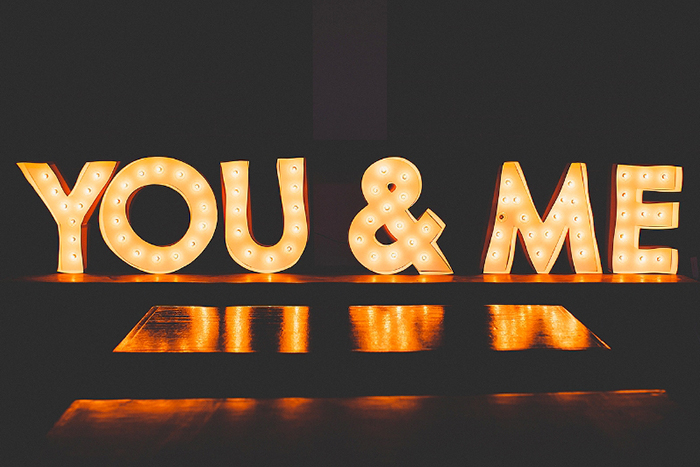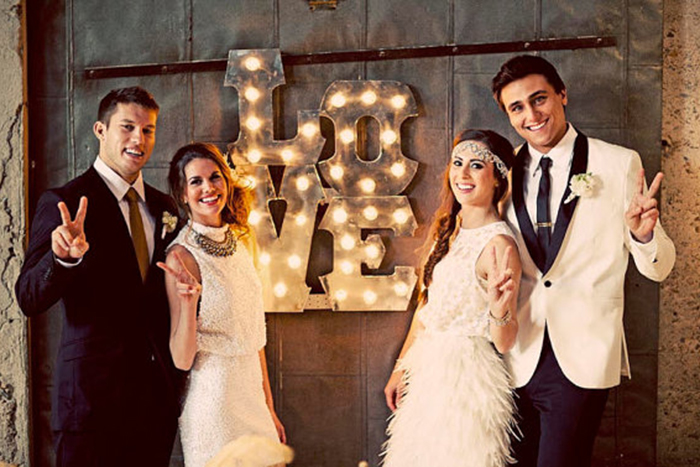 You can even use them to draw attention to your dessert table!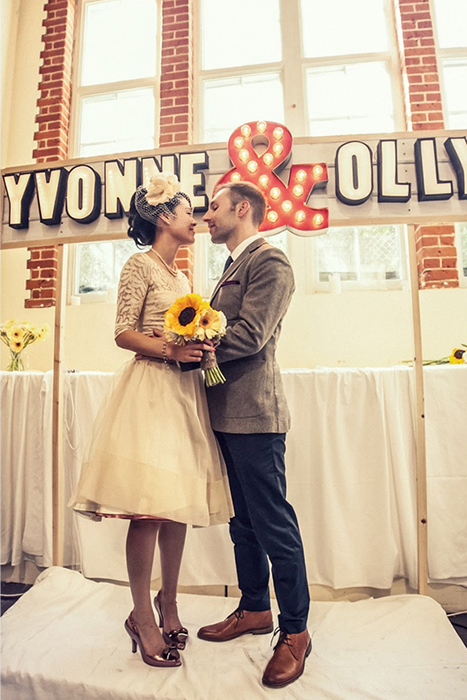 This edgy sign is hanging in the Parker Palm Springs: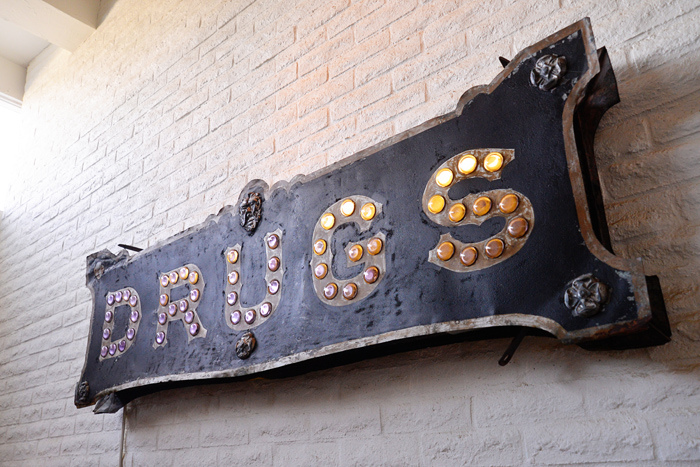 You can buy vintage marquee lights here. Or you can make your own with this Vintage Marquee Lights tutorial!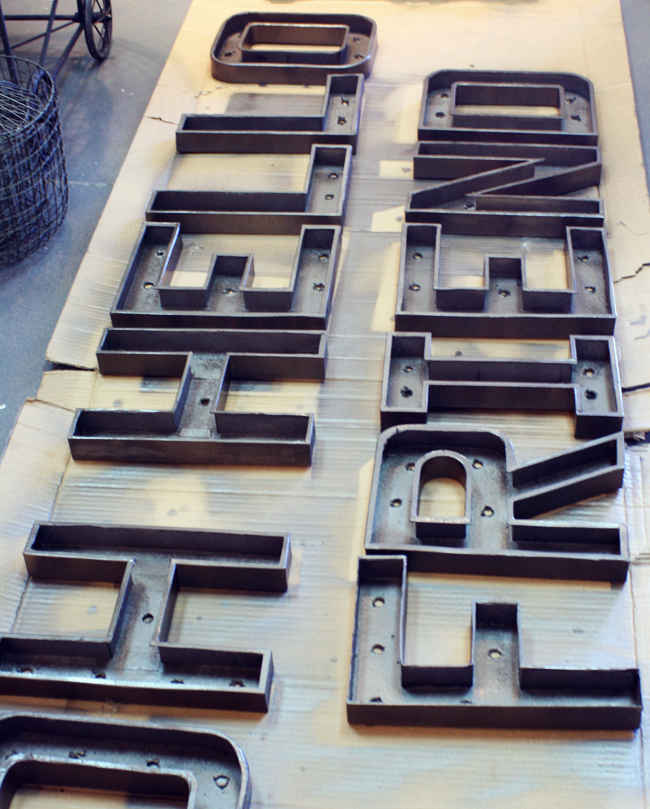 Photo one: Pacific Weddings Magazine; Photo two:jayadores.com; Photo three: etsy.com;  Photo four: baylymoore.com; Photo five: etsy.com; Photo six: lovemydress.net; Photo seven: Ace Hotel, Palm Springs from IntimateWeddings.com; Photo eight: septemberpictures.com; Photo nine: Parker Palm Springs from IntimateWeddings.com; Photo ten: Oh, hello friend