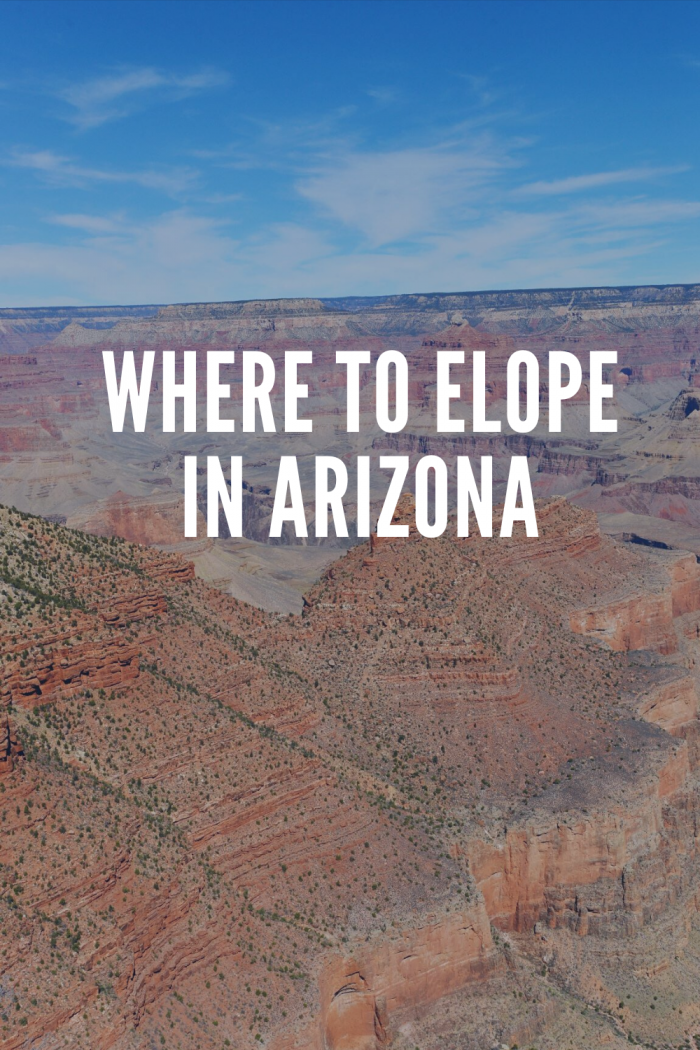 Where to elope in Arizona? If you love the Southwest and dream of running away from it all to get married there, you might feel a bit lost when it comes to choosing the perfect location. Well, we've got you covered! We're going to discuss some of our favourite locations to elope in the area – but first, let's talk a little bit about some of the travel highlights.
I fell in love with Arizona during my first trip to Sedona in 1999. I had never been to the southwest, and I was blown away by the rugged beauty of the landscape. While we were there we explored Sedona's famous red rock formations on foot, and took in the most incredible sunset at Airport Mesa (the best place to watch the sunset in the area!).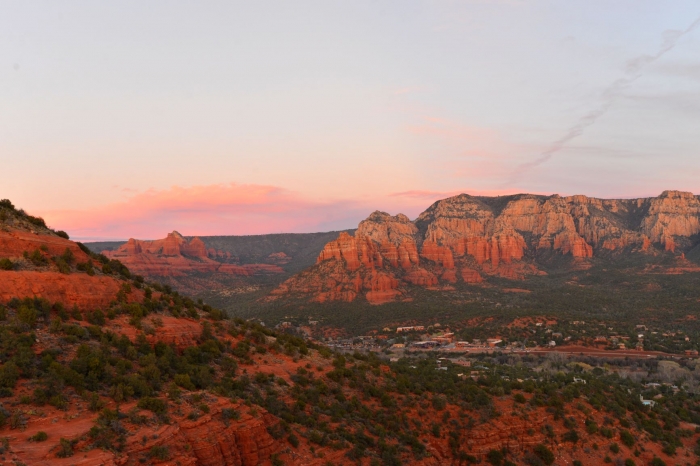 We watched the constellations during an evening sky tour where we learned how to find the North Star and Betelgeuse. We explored ghost towns (make sure to visit the town of Jerome!), abandoned gold mines, and met hillbilly eccentrics that have never left the desert.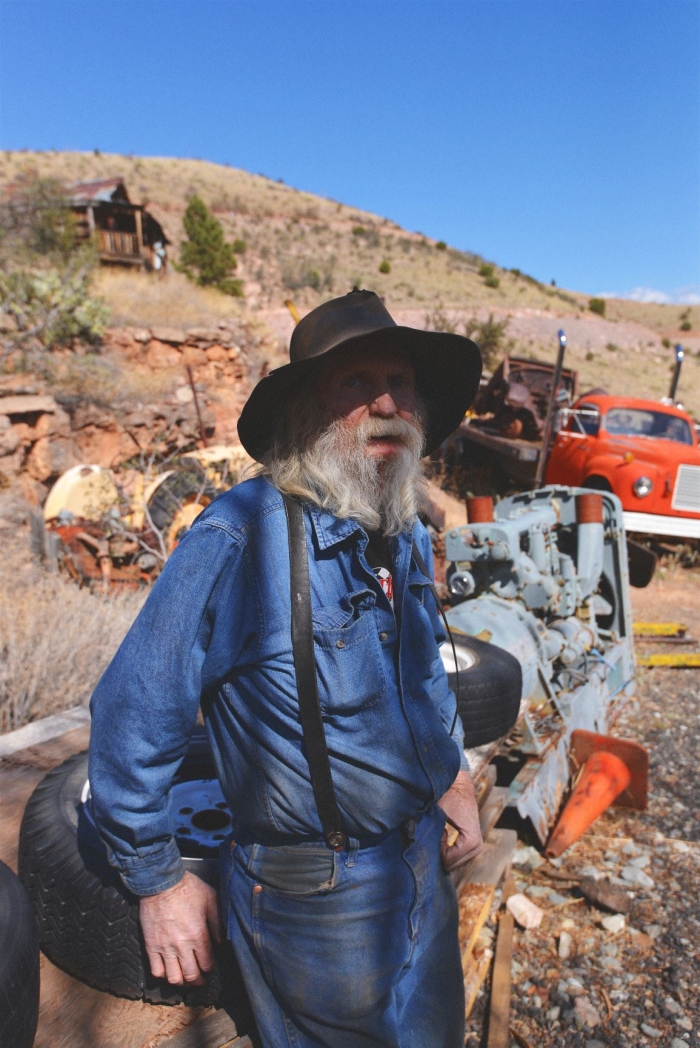 If you love the wilderness and visiting offbeat places, you will never run out of places to explore in Sedona – or the rest of Arizona for that matter. If you visit in the spring, you might just catch the cacti in bloom like we did!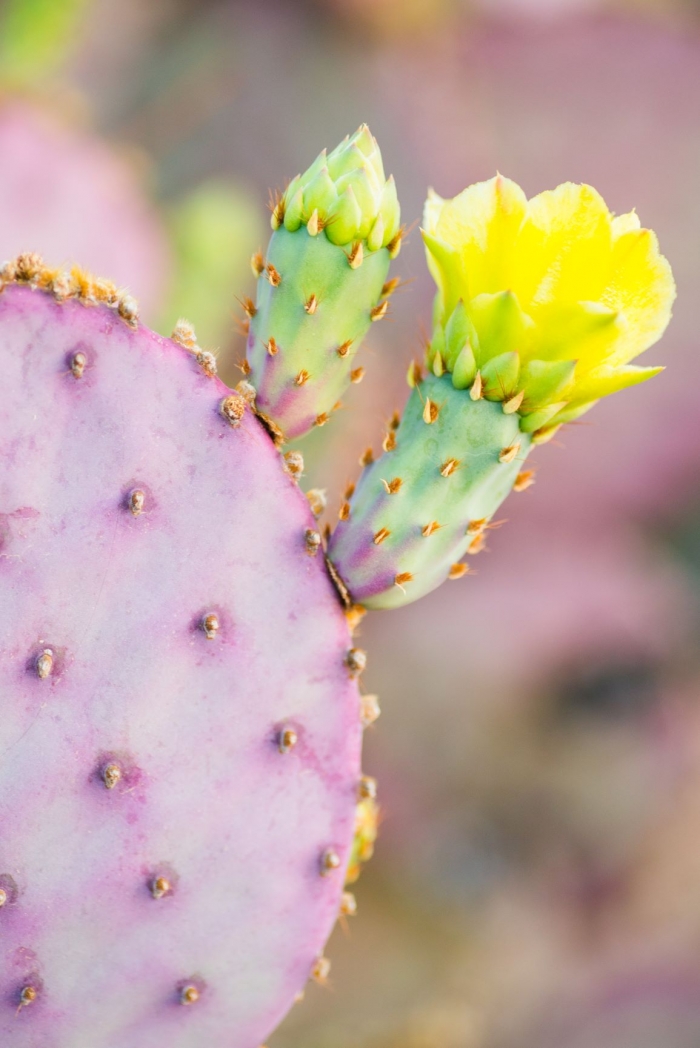 If you are looking for popular tourist attractions with throngs of visitors you also don't have to look far. The Grand Canyon, for instance, attracts more than 6 million people each year.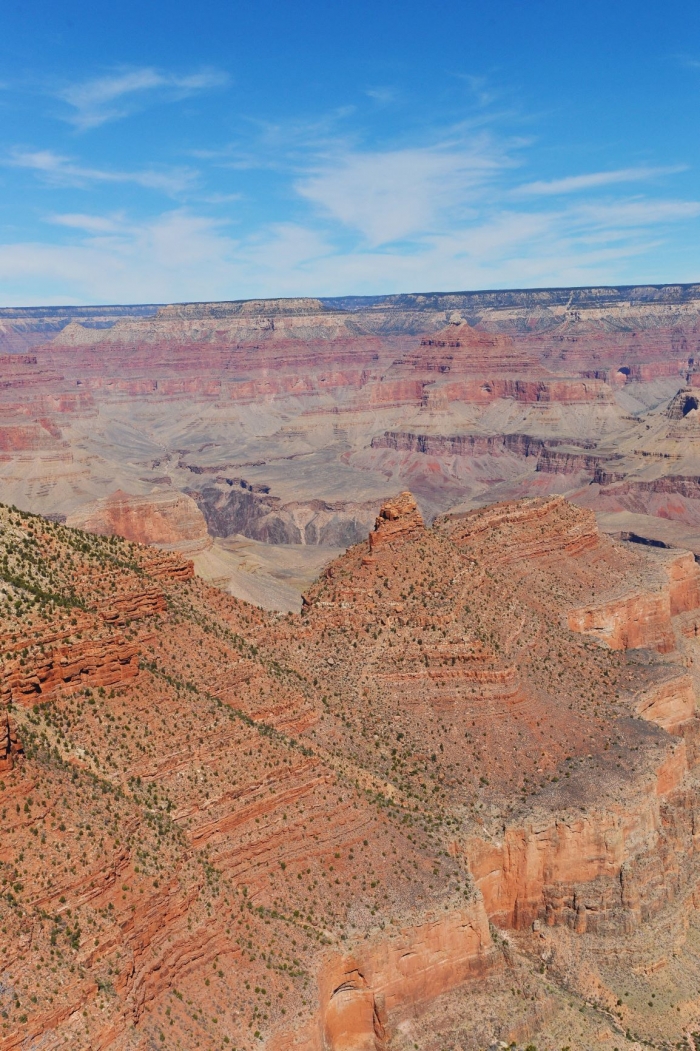 If the Grand Canyon is on your bucket list, consider staying at the Grand Canyon Railway Hotel. We took the train from the hotel to the canyon. I would definitely recommend this to anyone heading to the canyon for the first time! The 298-room hotel is right next door to the train depot and just a block away from downtown Williams and historic Route 66. The Grand Canyon Railway departs daily from Williams, Arizona, which is about 30 miles west of Flagstaff. The train travels almost due north to the South Rim of Grand Canyon National Park. The trip measures 65 miles and takes 2 hours and 15 minutes each way.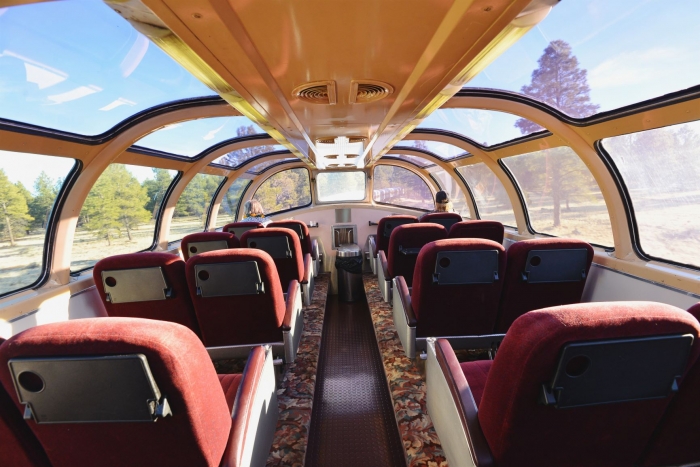 You can charter an individual car on the train for an intimate wedding, but it requires 6-10 months advance booking and costs $5,200. There are wedding planning companies online that can make this option more affordable, however, with elopement packages that include the train ride as well as a ceremony at the Grand Canyon.
If you are considering an Arizona elopement in  Grand Canyon National Park , you will need to obtain an Arizona marriage license, acquire a Special Use Permit from the park, and arrange a Justice of the Peace, Municipal Judge, or an ordained clergy to perform the ceremony. Permits range from $240-$500. There are several companies online that will handle all the details for a fee.
During another trip to Arizona we stayed just outside of Tucson. I truly fell in love with this region – and it become my favorite part of Arizona. Hiking through the Sonoran desert, visiting the Desert Museum, exploring outdoors market such as the Farmer's Market in Green Valley, visiting an artist village in Tubac, visiting the strange and wonderful town of Bisbee (make sure you visit the Killer Bee Guy when you are there!), having an outdoor barbecue complete with roaming (and hungry!) javelinas at Tanque Verde Ranch, and exploring Old Tucson where Western movies have been made since the 1940's are just a few of the highlights.
If you are considering an Arizona elopement in the Tucson area, you have plenty of options! Saguaro National Park provides an incredible backdrop for an elopement. The park is named after the iconic (truly a symbol of the Southwest!)  saguaro cactus that grow there. These majestic cacti are found only in a small portion of the United States and they are protected by Saguaro National Park, to the east and west of Tucson. Wedding permits for Saguaro National Park cost $50.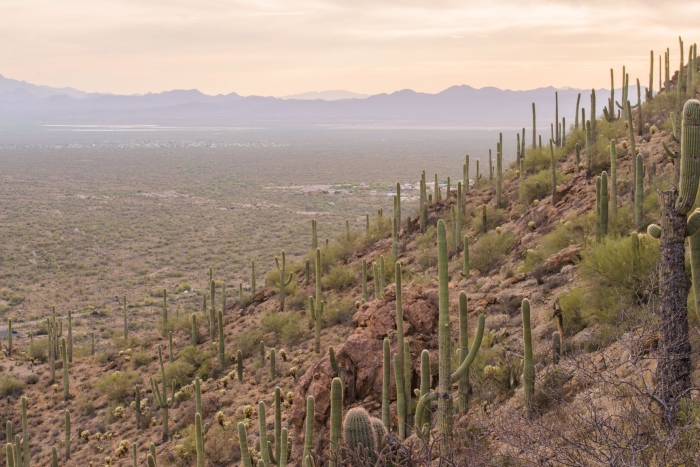 The Arizona-Senora Desert Museum also offers weddings. The Museum offers two outdoor ceremony sites as well as a shaded desert oasis, patio, an dining room, or a  hall for your reception.
Wilderness lovers aren't the only ones who will be smitten with Arizona. No matter if you are heading to Sedona, Tucson, Phoenix, Scottsdale or somewhere in between, those who prefer heels to hiking books will find vibrant and sophisticated hotels, restaurants and stores in cities throughout Arizona.
We got to spend some time in Phoenix and Scottsdale where we experienced numerous hotels that would be perfect for small weddings or as home base for an offsite elopement. (There are plenty of breathtaking elopement locations in the area including The Salt River, Superstition Mountains, Gilbert Riparian Preserve, and Phoenix Mountain Preserve to name a few.)
Palm trees, sparkling pools, spacious rooms and longing spaces await you at the Hotel Valley Ho, a fun, bright and energetic hotel in Scottsdale. We love the fact that Hotel Valley Ho was a Hollywood hideaway in its heyday, host to Bing Crosby, Tony Curtis, Janet Leigh and Zsa Zsa Gabor.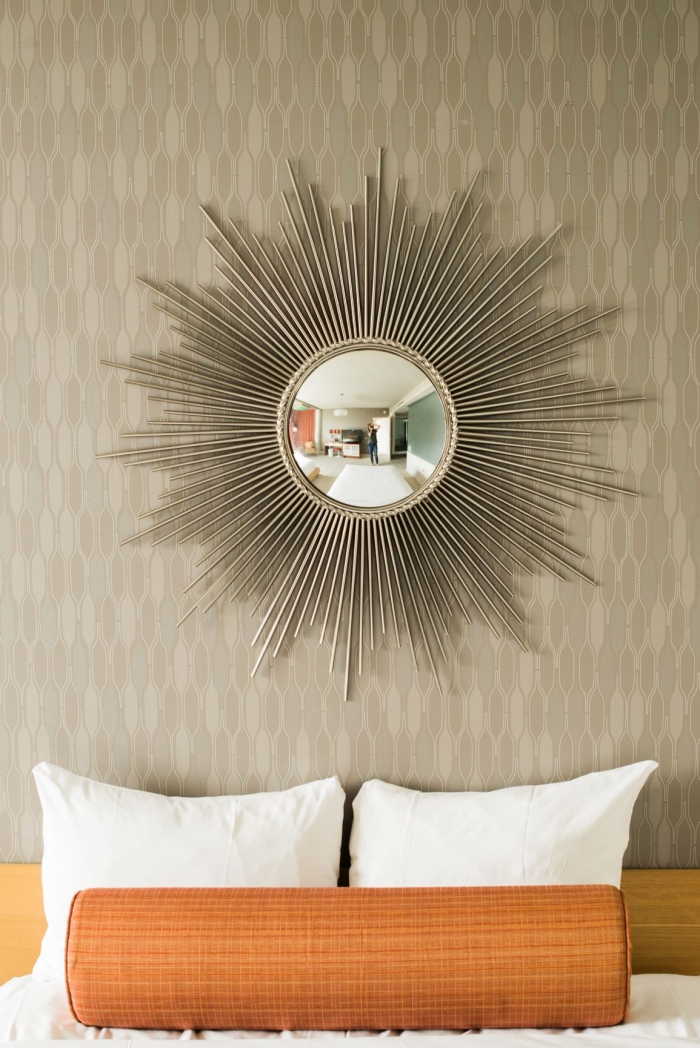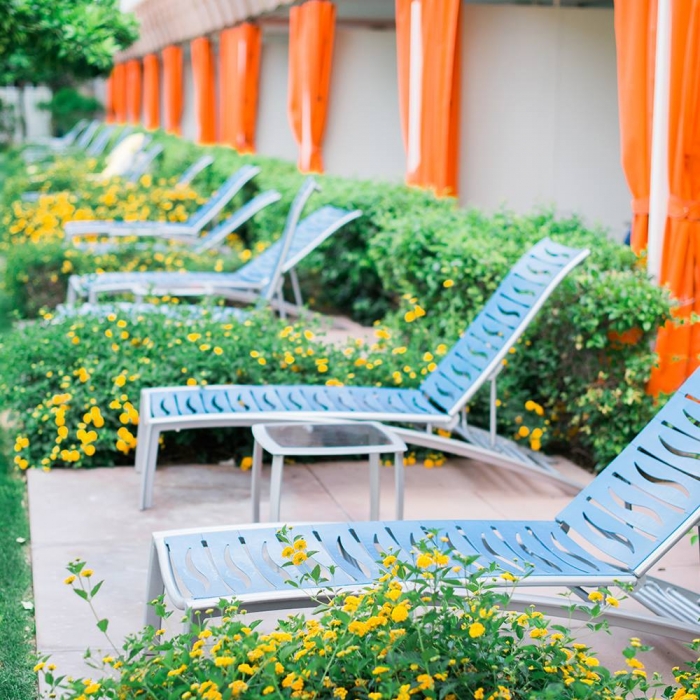 The modern and cosmopolitan Mountain Shadows near Scottsdale in Paradise Valley, was rebuilt in 2017, retaining echoes of the resort's historic legacy for the 1950's.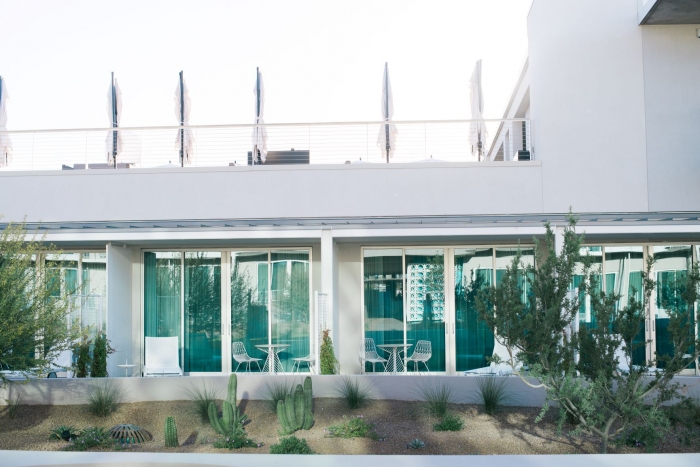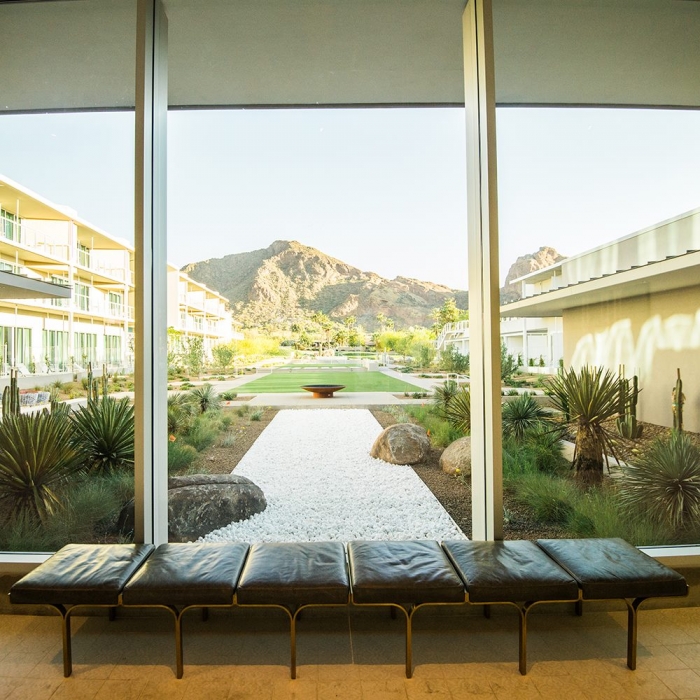 The  stunning desert surroundings provide a breathtaking backdrop while you sip cocktails by the pool (try their Peachy Mule… so yummy!).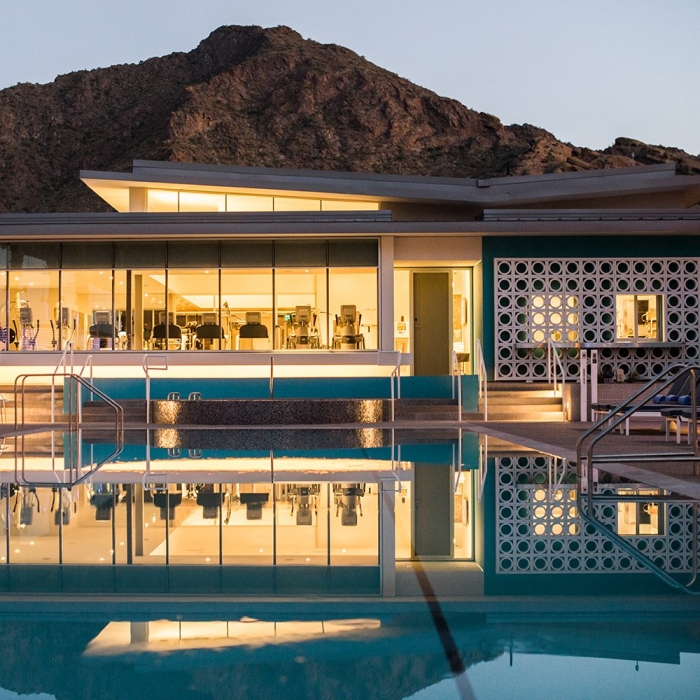 The Sagurao Scottsdale is at the centre of Scottsdale's best shopping, dining and art district. In fact, over 109 restaurants, shops and art galleries are just 3 blocks and a few steps from the hotel. The hotel hosts weddings – celebrate poolside, fireside—or park-side in the Agave Complex.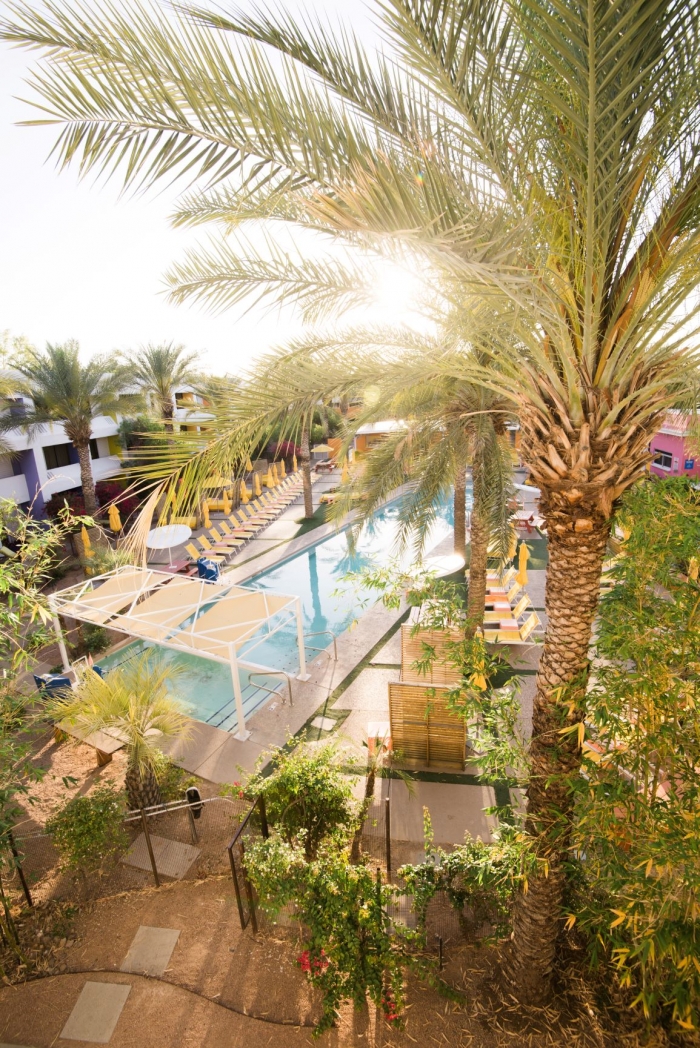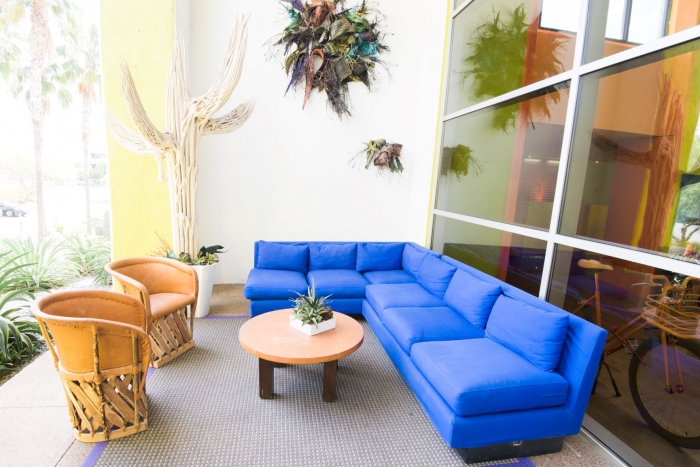 Whichever location you choose, make sure you bring lots of sunscreen – chances are you'll be in for plenty of sunshine and warm weather – one more reason that Arizona is the perfect place to elope!
Check out the Intimate Weddings venue finder to discover more small wedding venues in Arizona.
*Some of the accommodations in this feature were provided free of charge to us. Opinions for what's been mentioned in this feature are our own.