Valentine's Day is fast approaching, and if your approach to this special day is a little unconventional, you're in the right place!
When it comes to selecting a valentine card, swap sappy love poems and cheesy sentiments for something laugh-out-loud funny. Puns, punchlines, pop culture- we've selected 10 of the most hilarious Valentine's Day cards out there, and any one of them is sure to be a hit on February 14th. Just be sure to pair your card with a box of chocolates and/or a bouquet of flowers (or maybe even an engagement ring).
This is probably not the Valentine's Day poem that your S.O. had in mind. Don't worry, though- they'll love it! Be sure to check out the rest of FinchandtheFallow's "poetry" card collection for more lol-worthy options. Psst… They also have a custom "Rose are Red, Violets are Blue" poem card.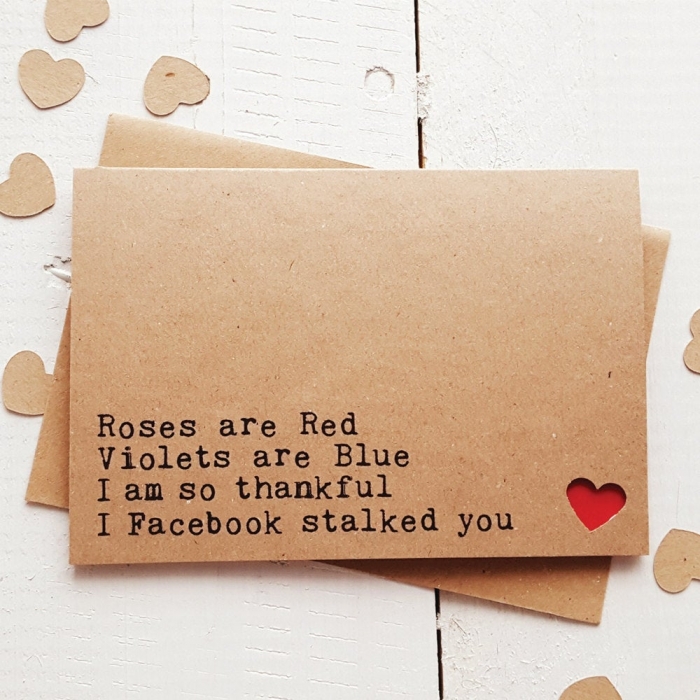 Okay, okay; cheesy Valentine's Day cards are still a perfectly acceptable option- if they're pizza-themed like this one from PattieJansen, that is.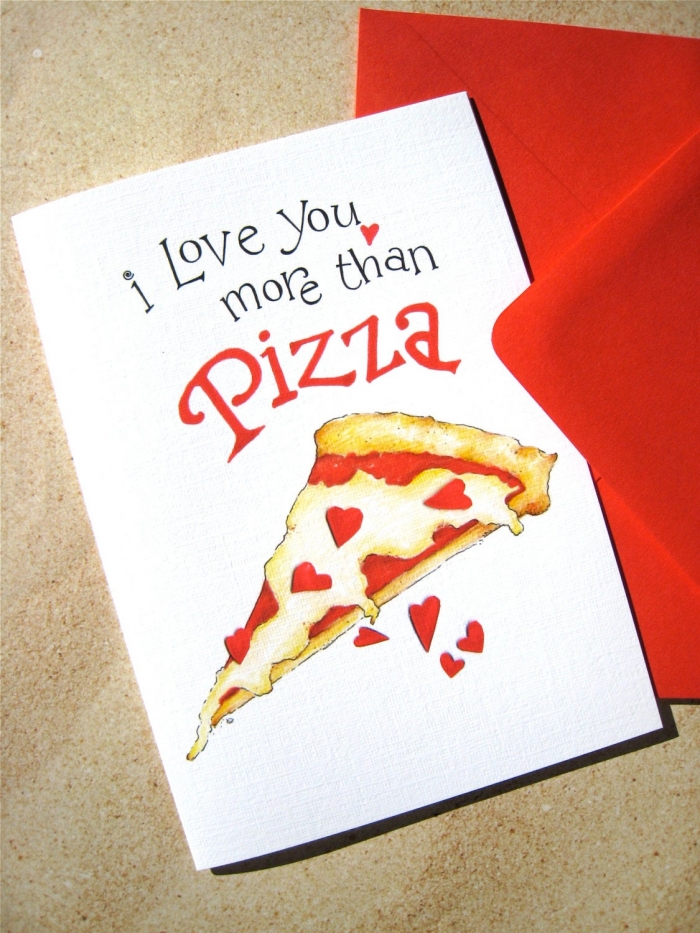 This funny relationship card from PersonalPaperHugs is sure to make your valentine chuckle.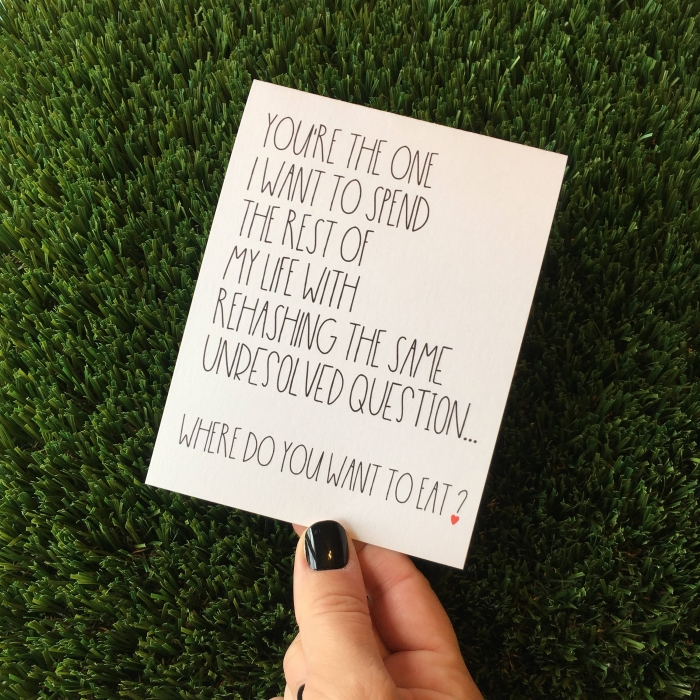 Emily McDowell & Friends truly knows the language of love. How perfect is this "Look at My Phone" card?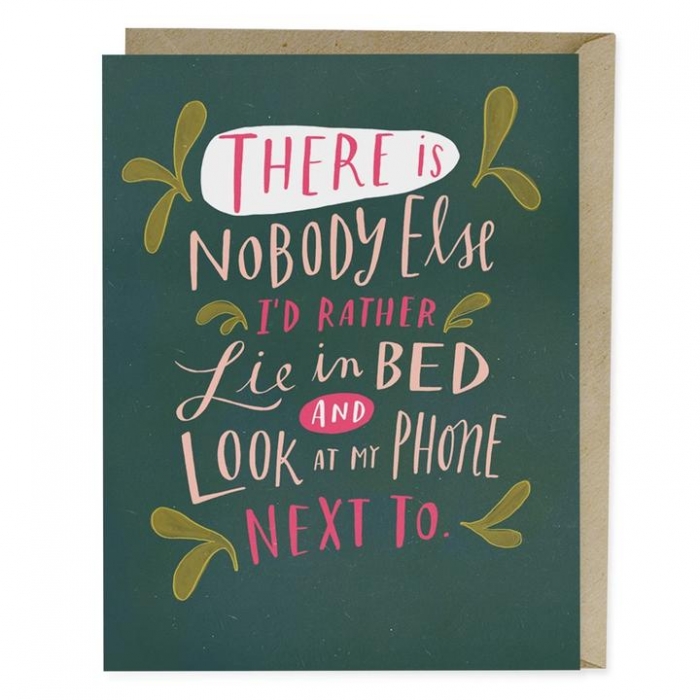 Nothings says "I love you" quite like this Valentine's Day card from PersonalPaperHugs.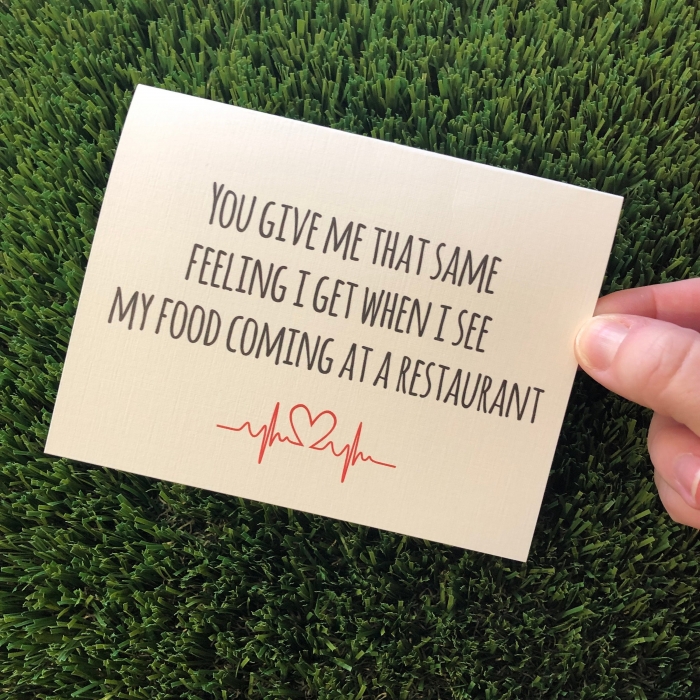 Any fan of The Office would appreciate this Dwight relationship card from YeaOhGreetings.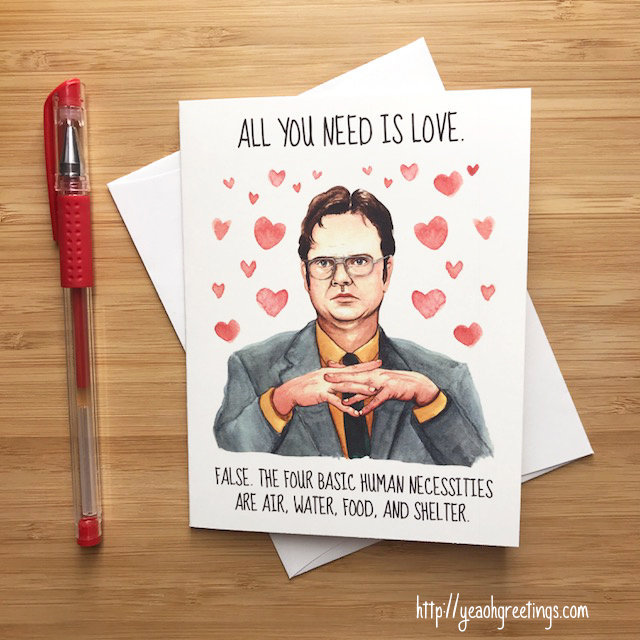 Your S.O. will laugh out loud at this Valentine's Day card from SadShop.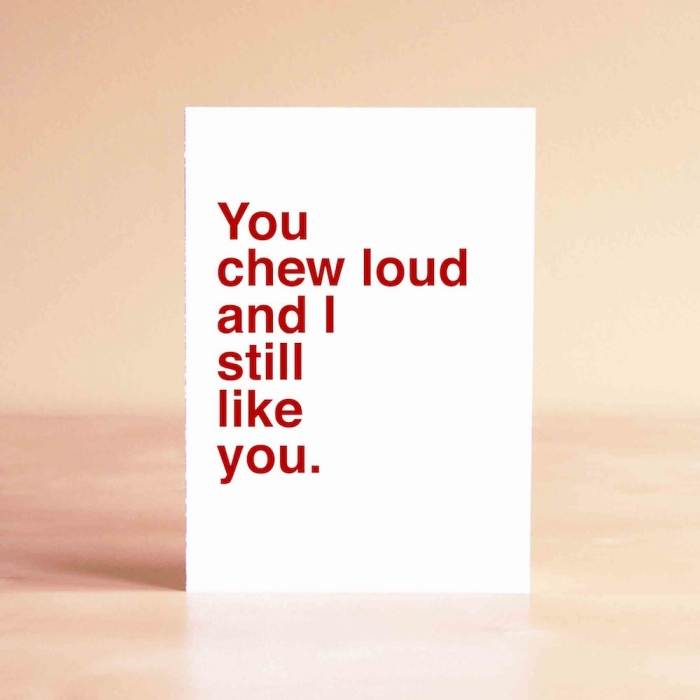 We otter-ly believe that this Valentine's Day card from Emily McDowell & Friends is one of the cutest (and quirkiest!) romantic greeting cards out there.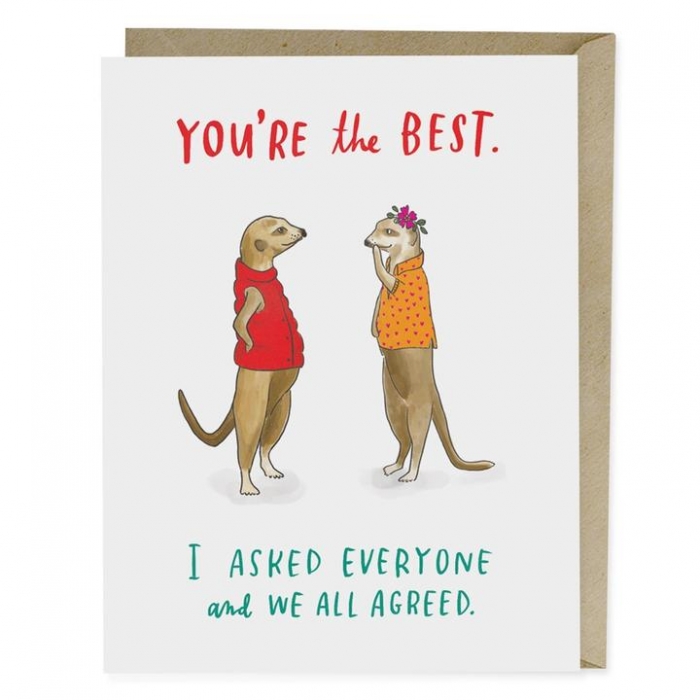 Your otter half will love this adorable illustrated love card from WunderkidArt.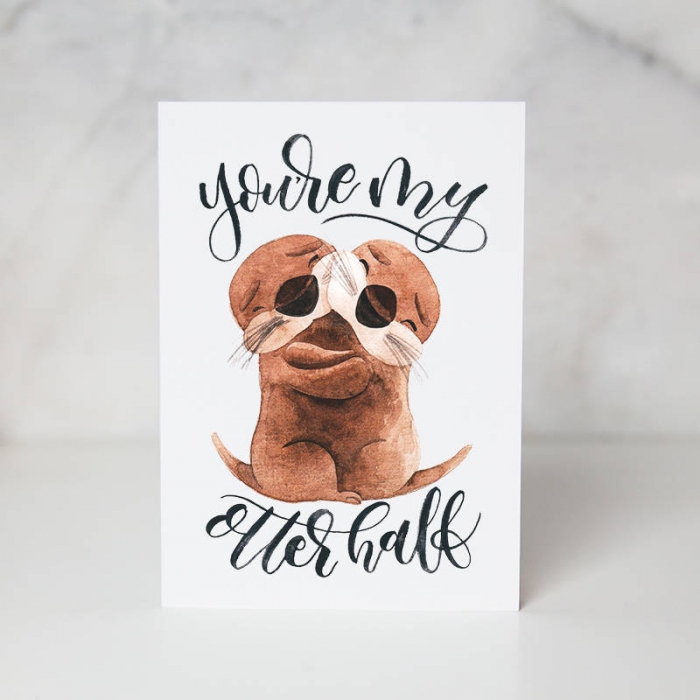 Let bae know that you love them just as much (or *gasp* more) as your fave junk food with this adorable nugget card from Urban Outfitters.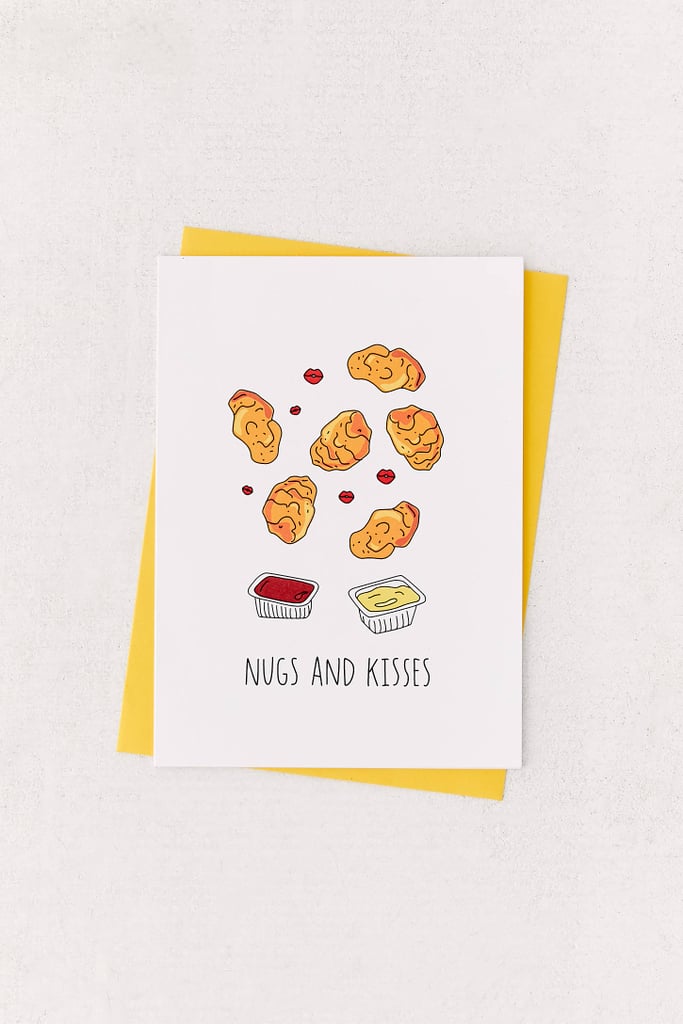 *This post contains affiliate links.