Have you always wanted a simple wedding in a breathtaking landscape? This elopement styled shoot set in Iceland might just provide the little push that you need to make it happen!
Here's what photographer Shelly Pate Photography had to say about the shoot:
COVID has brought a unique opportunity for couples who really want to elope but felt pressured by family to have a big traditional wedding. They now have the opportunity to have that just us experience and really make it an adventure!
Photographing two people in love in our bucket list of places? It was a fantastic moment for all of us, and I feel like we'll share that forever!
After the elopement shoot, we all camped together in traditional Icelandic cabins right at the foot of their mountain. Iceland's weather is tempestuous and wild, so you never know what you're going to get from day to day, or even hour to hour. It can be bright and sunny one minute and cloudy and hazy a few minutes later. It is best to come prepared for all weather and expect to be a little cold!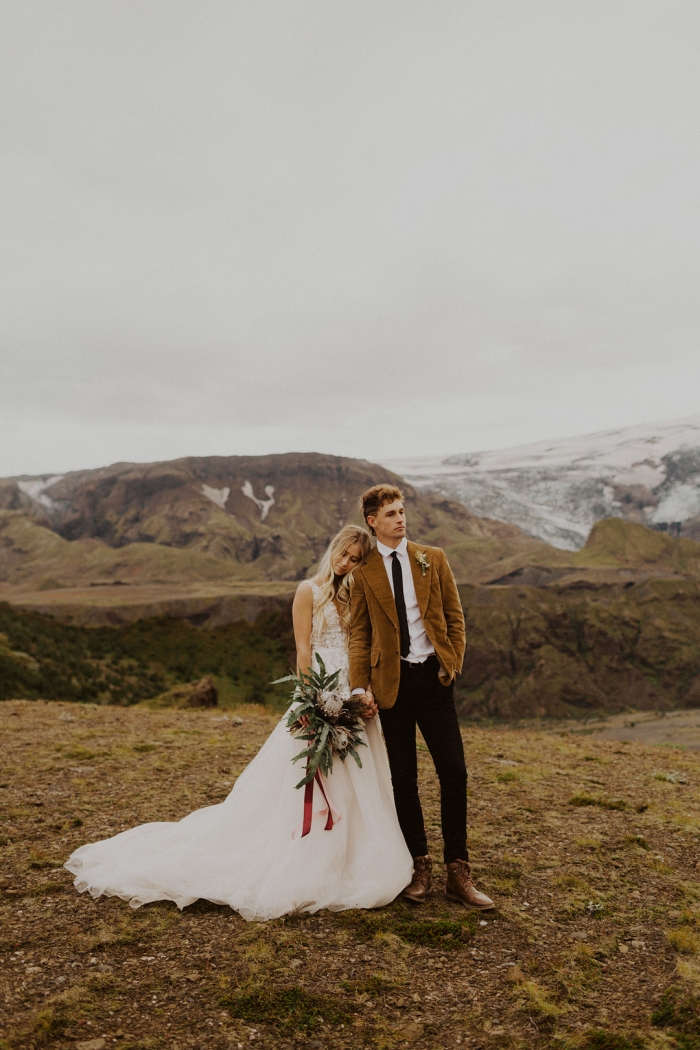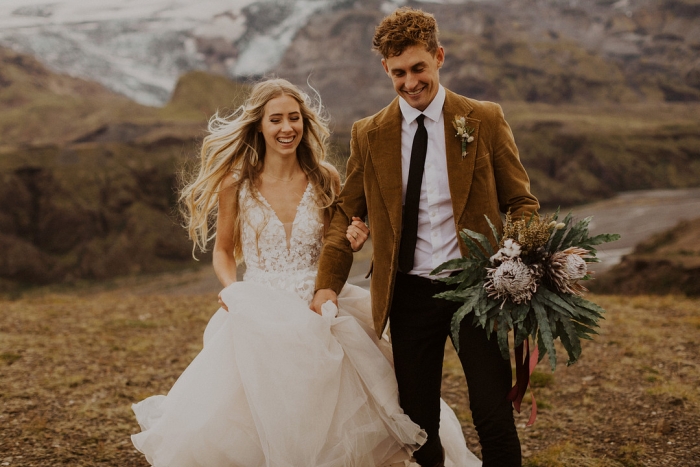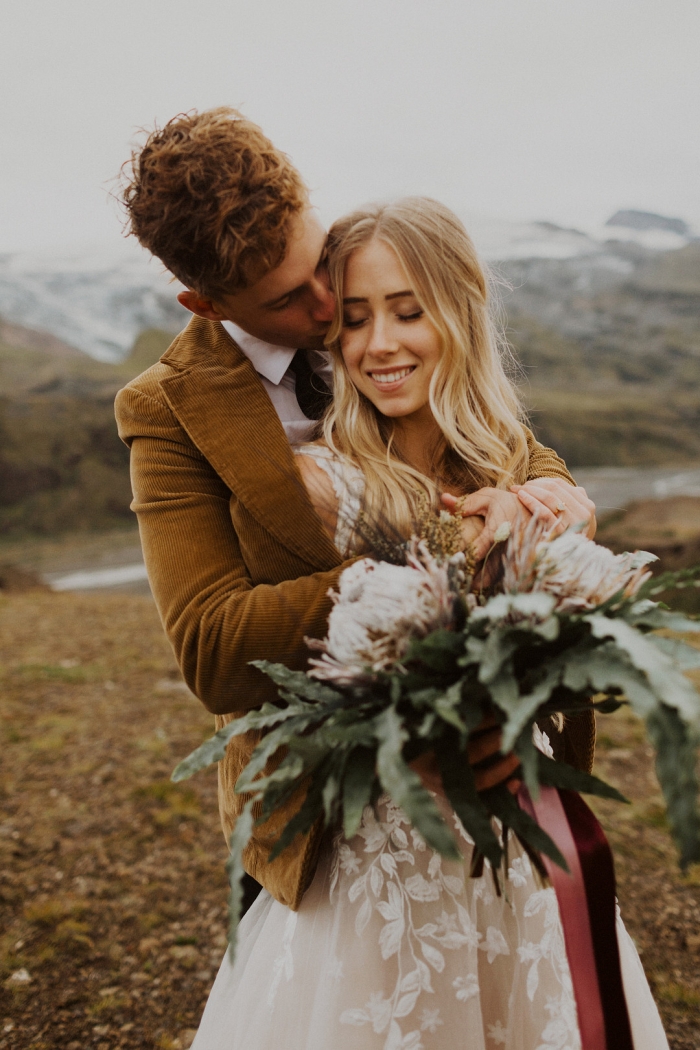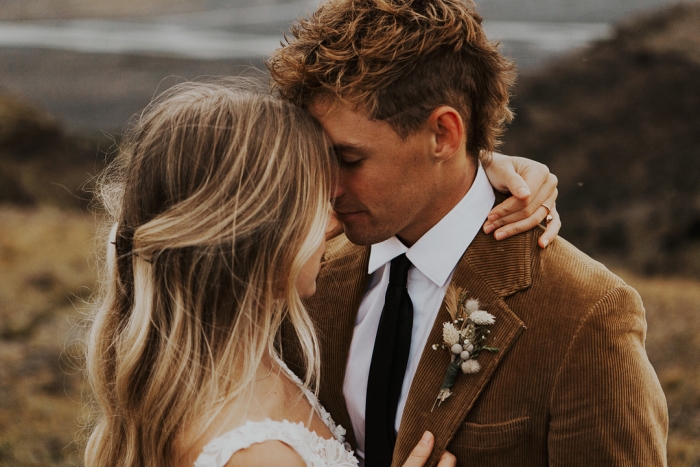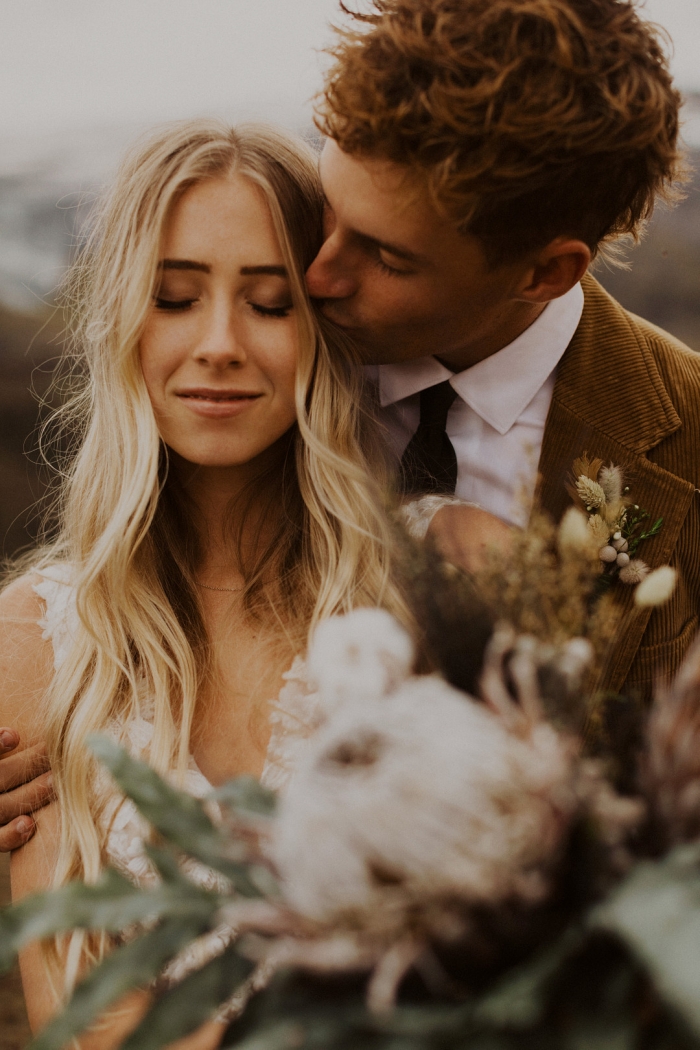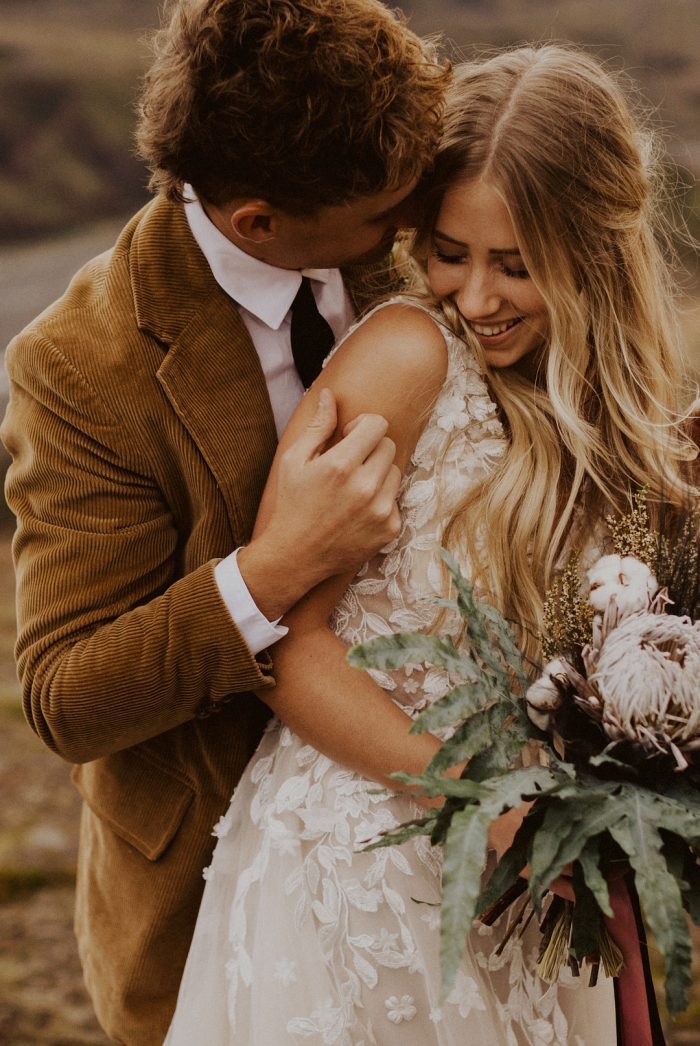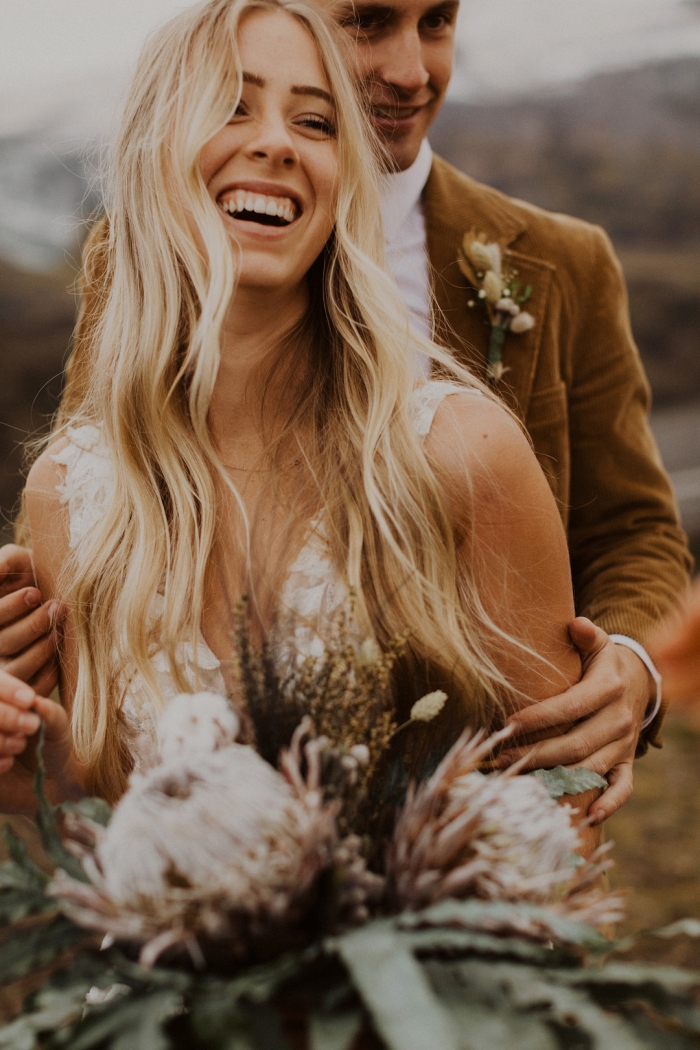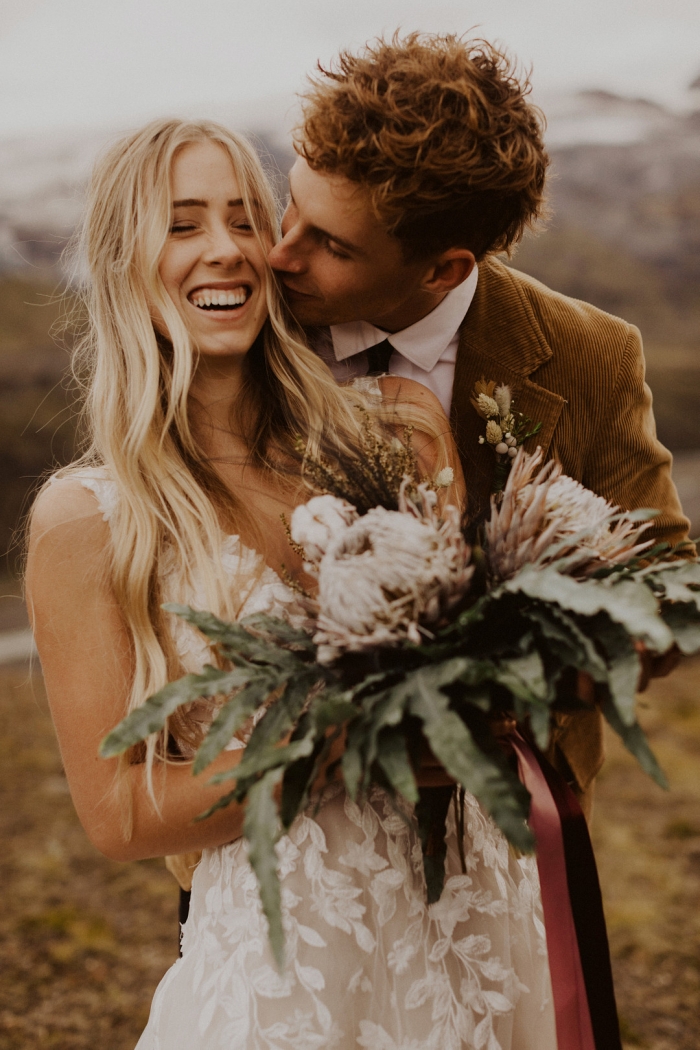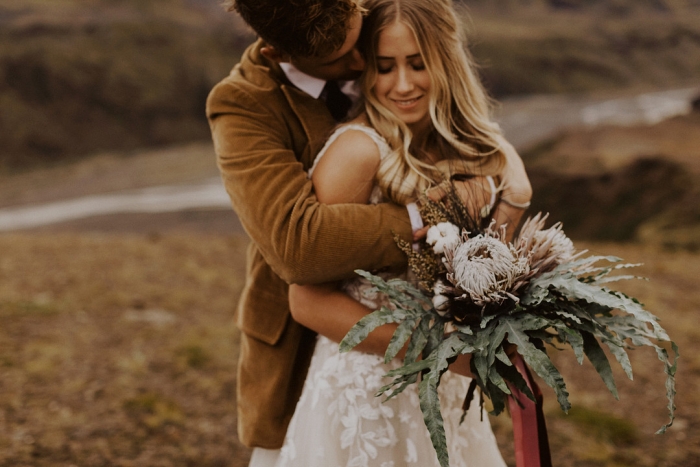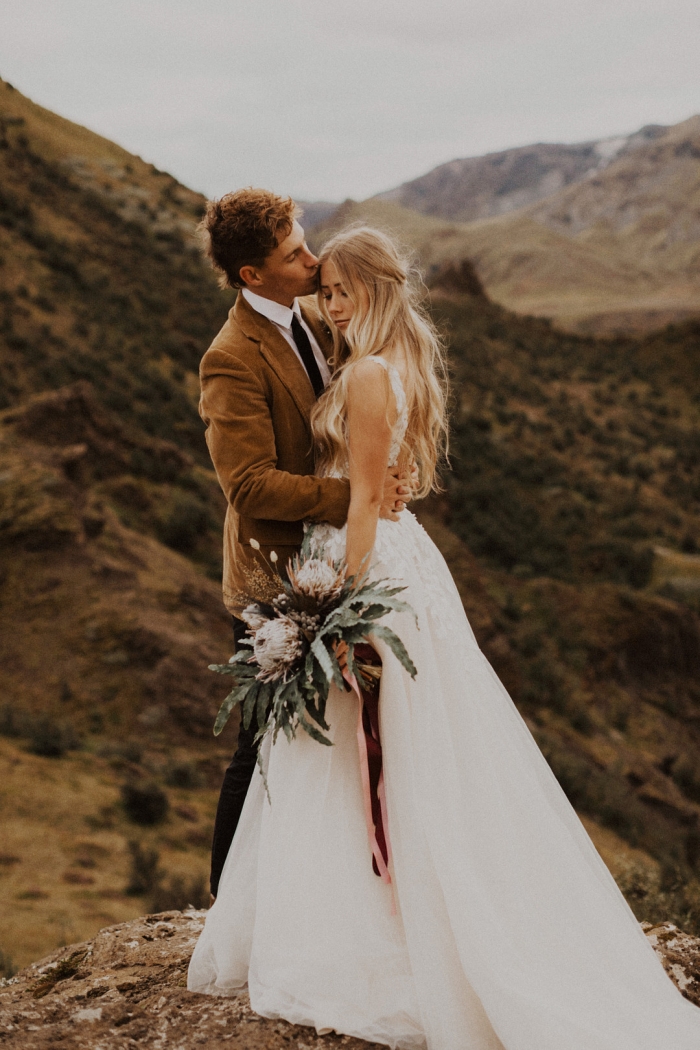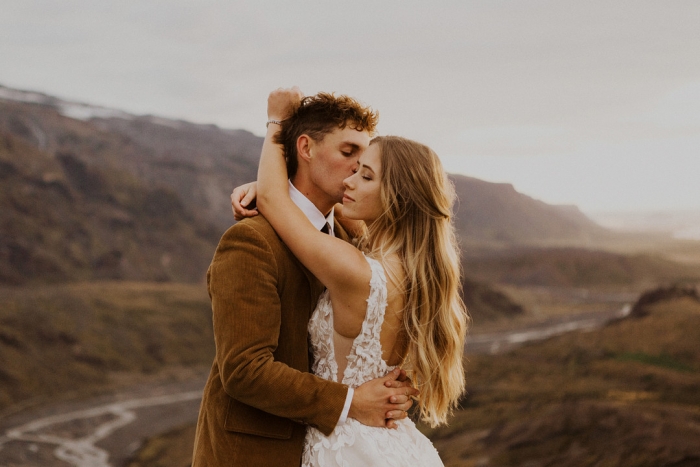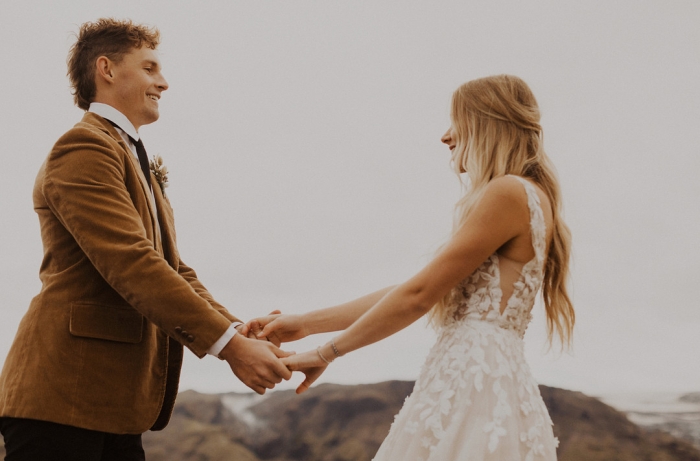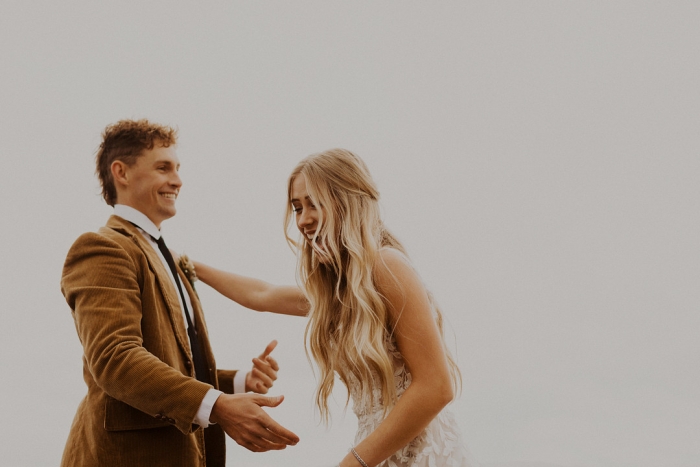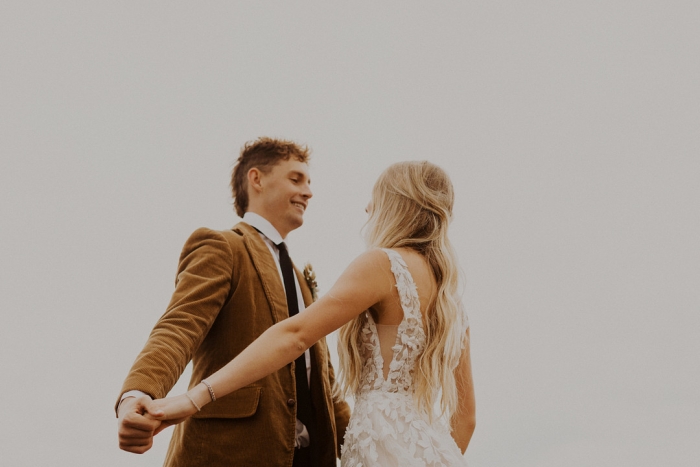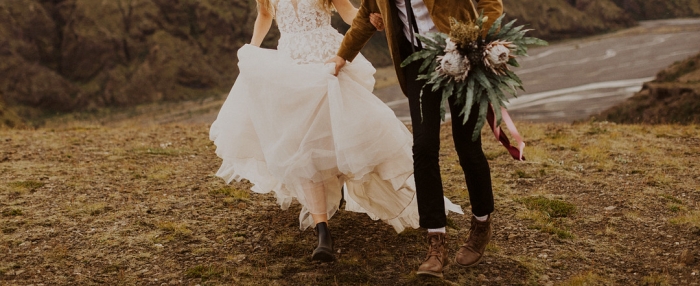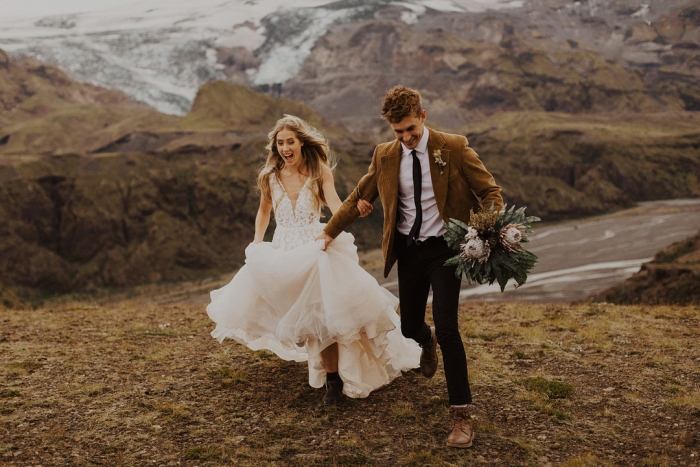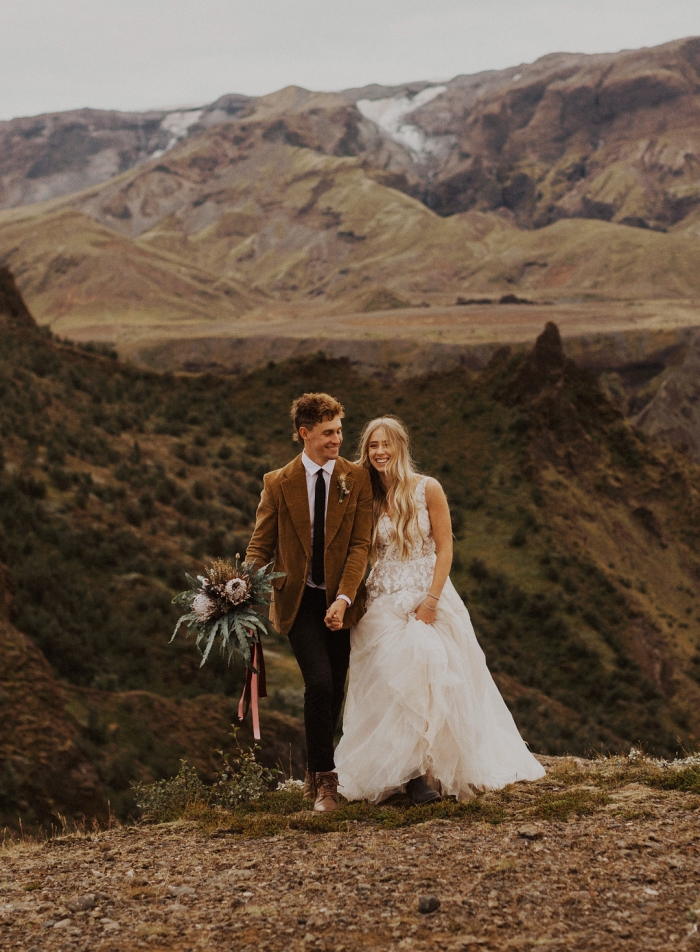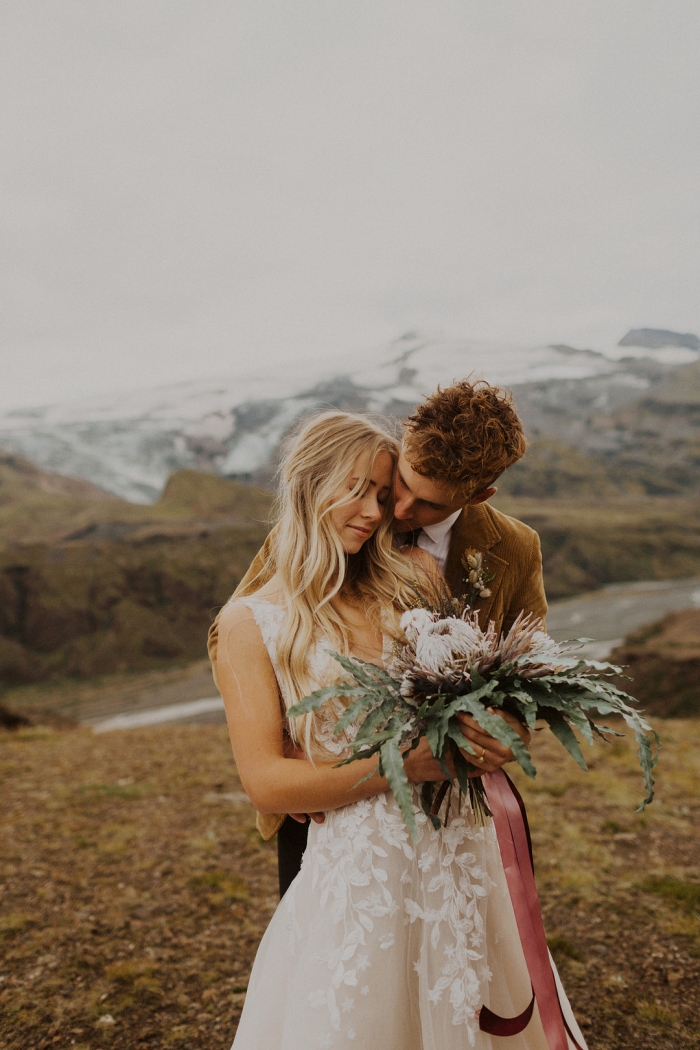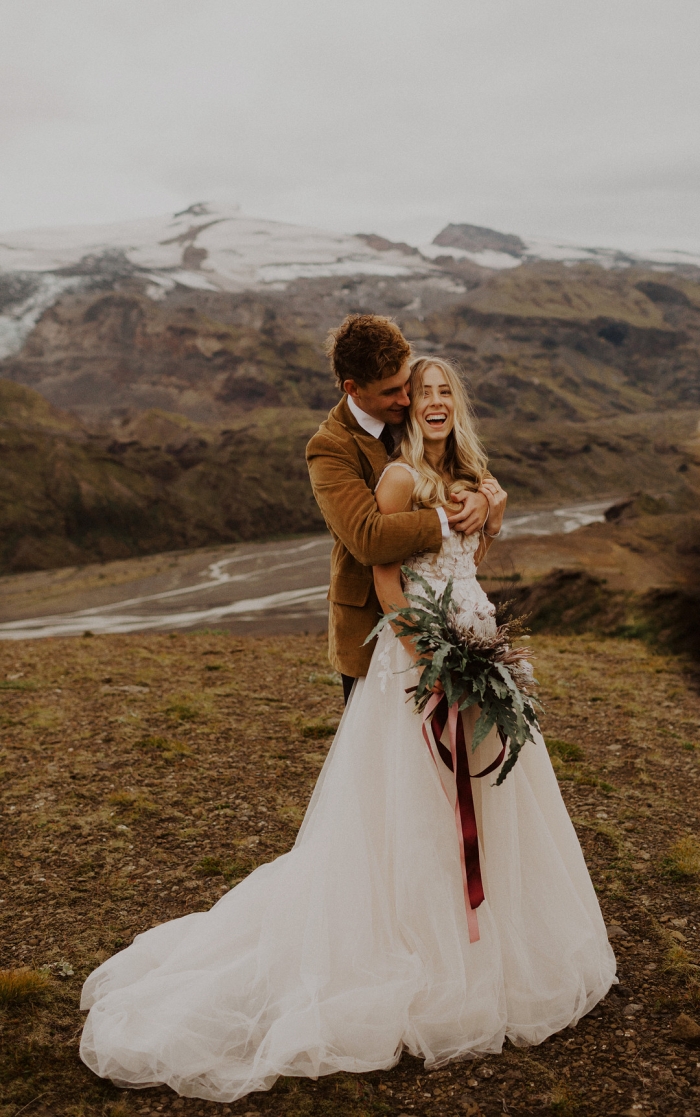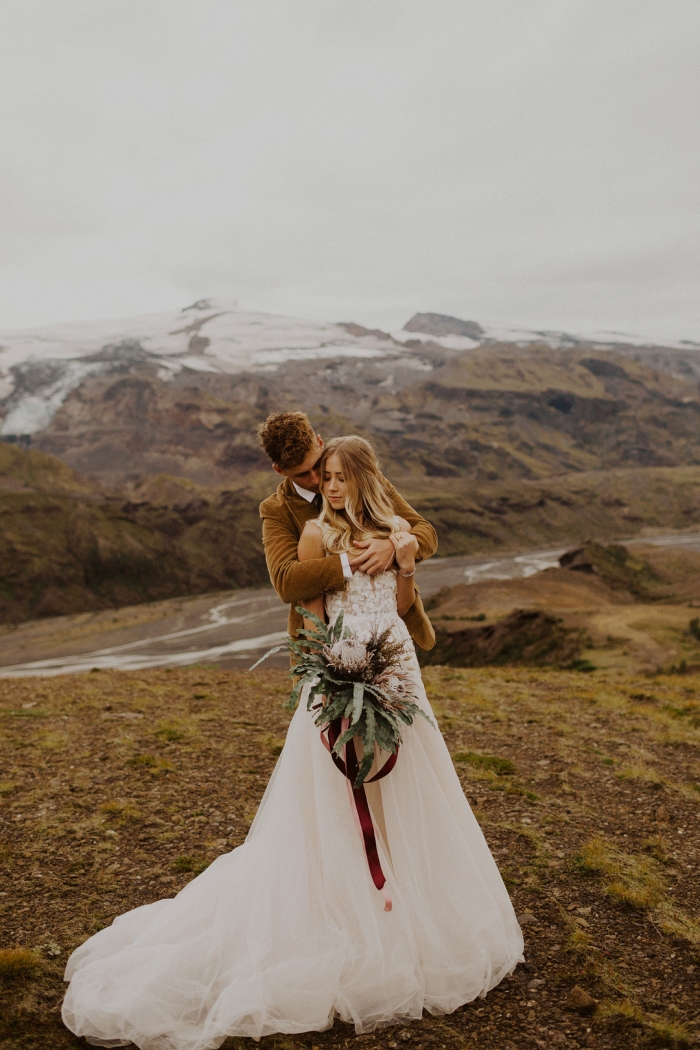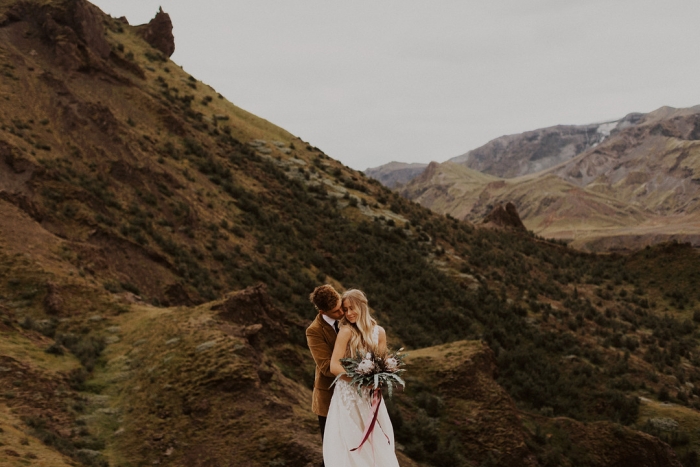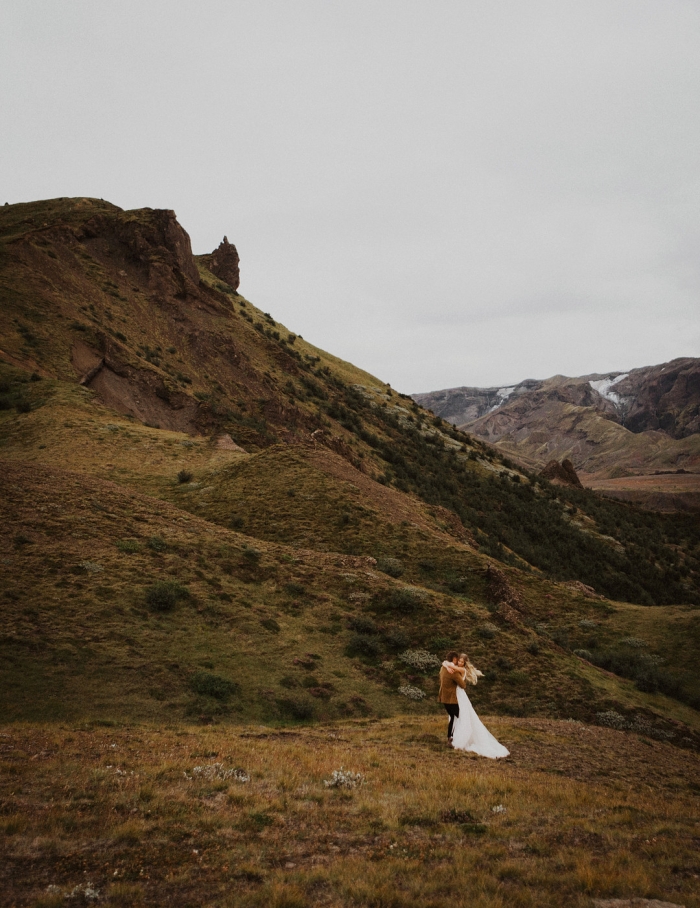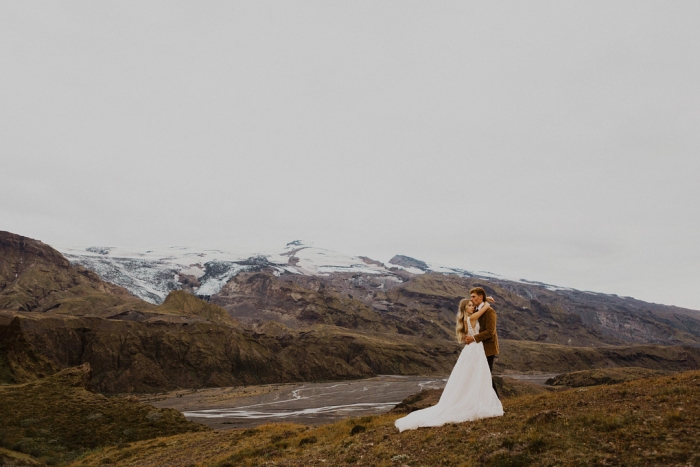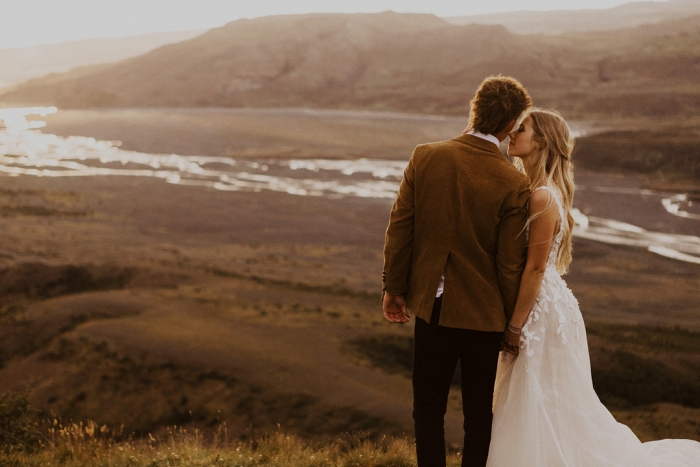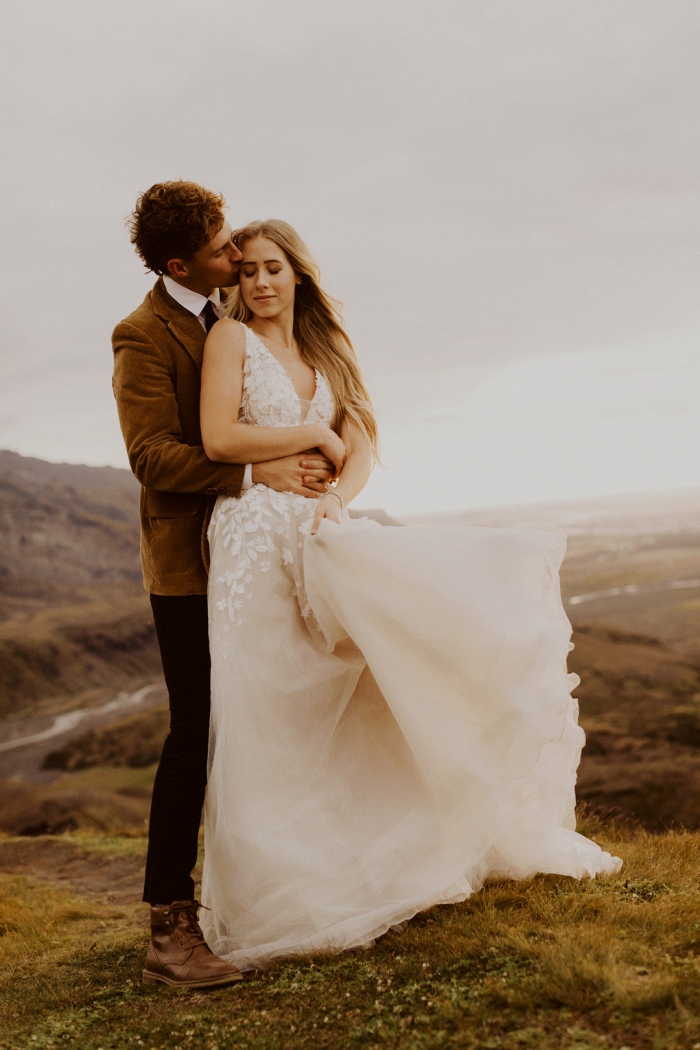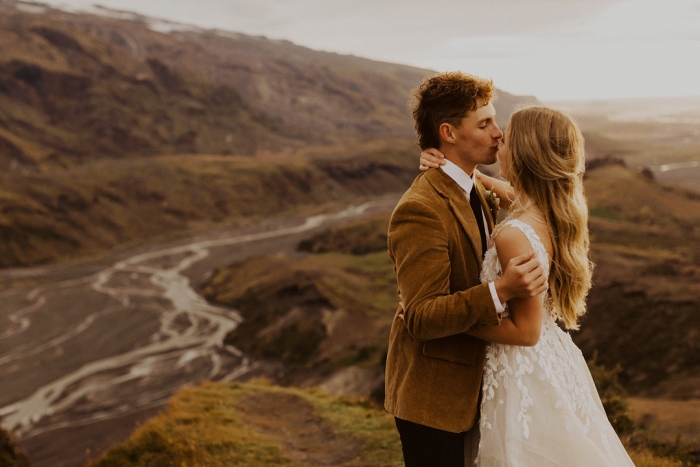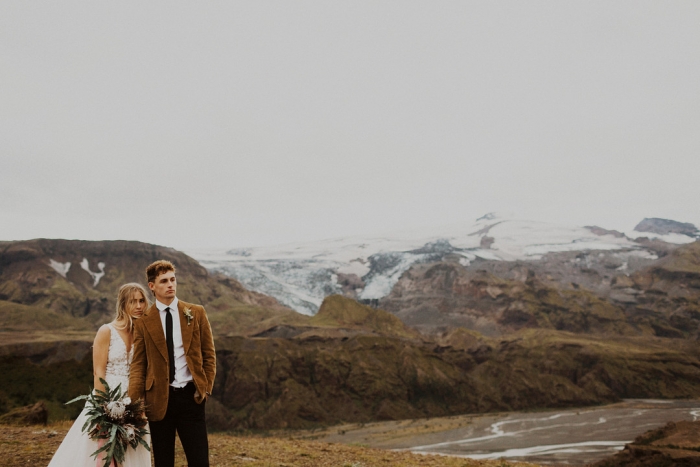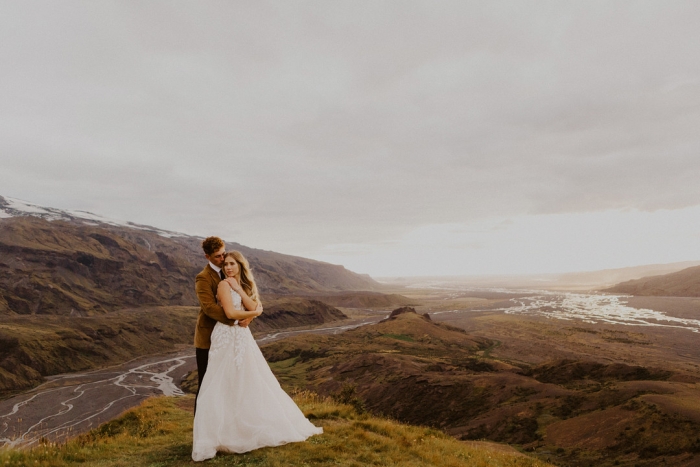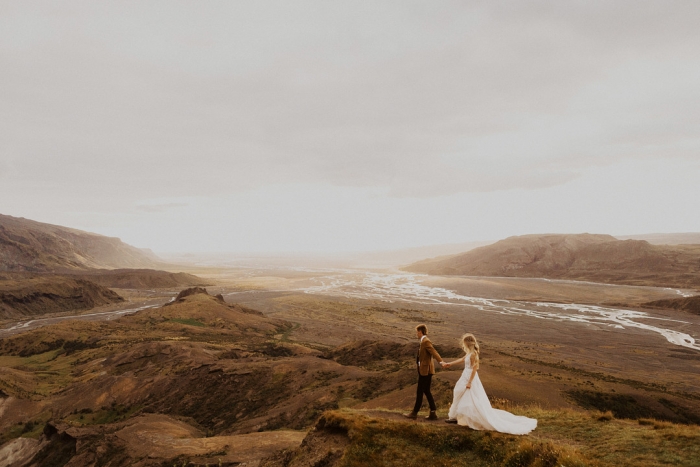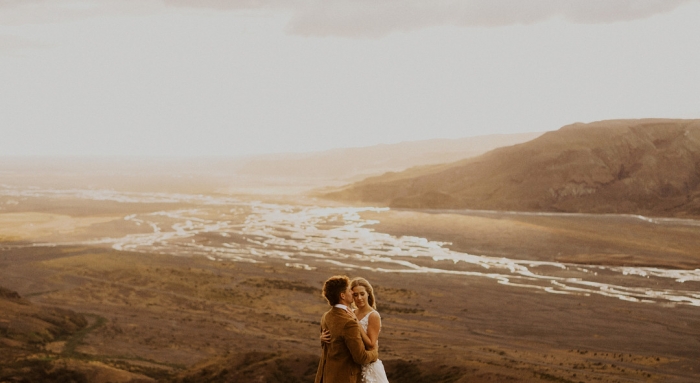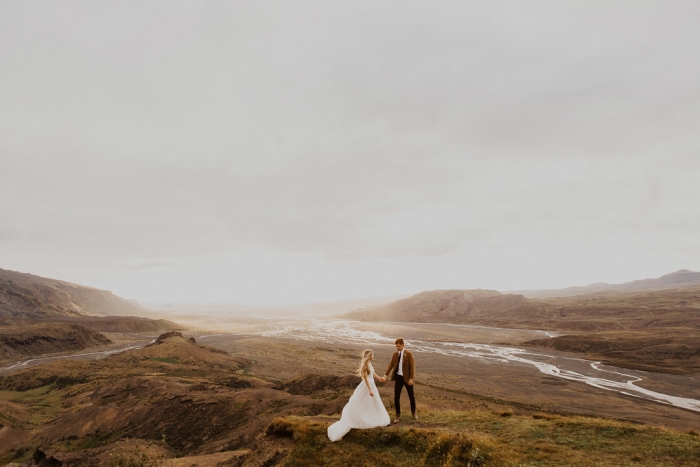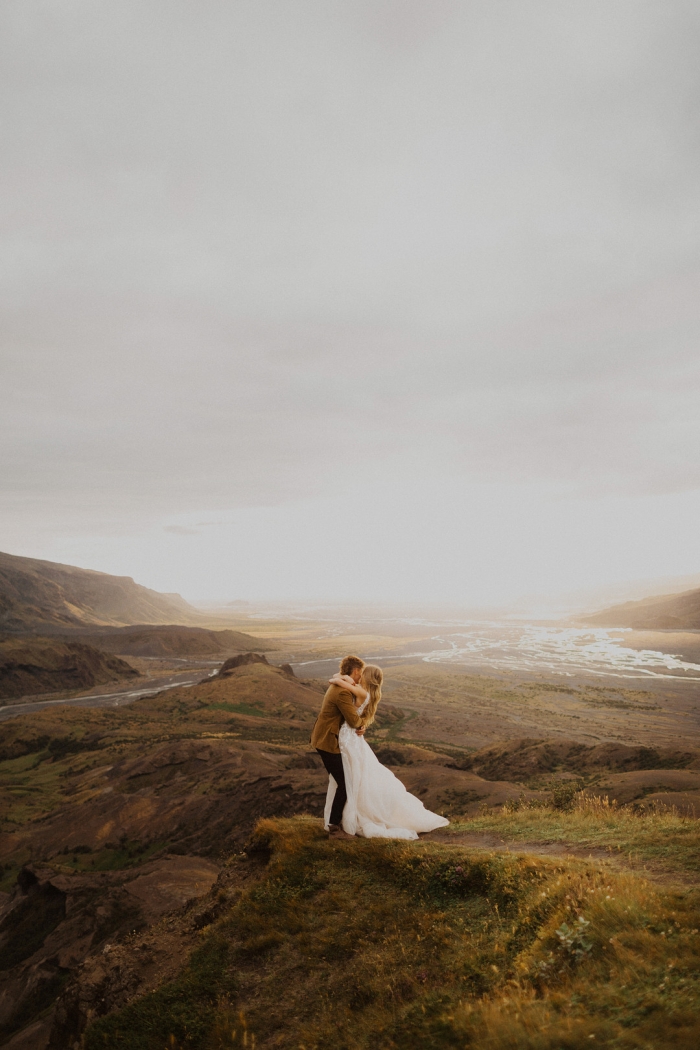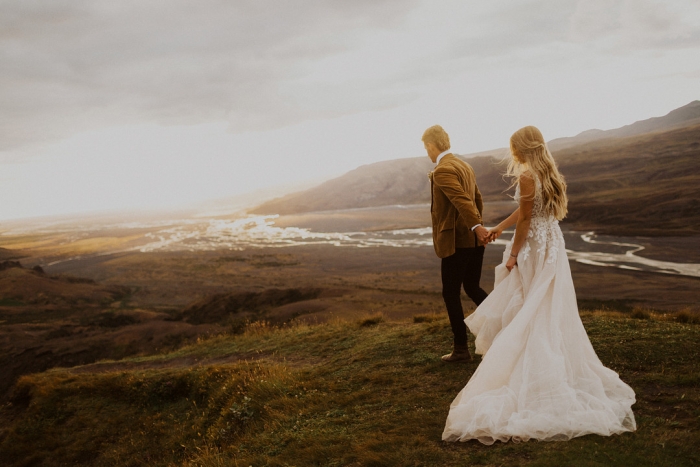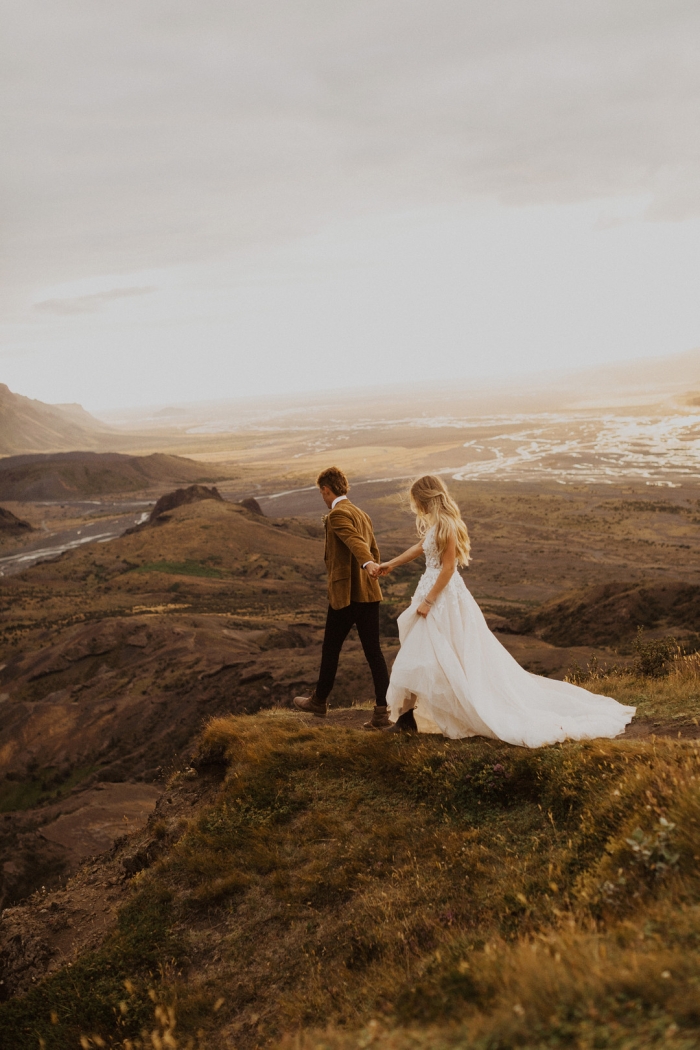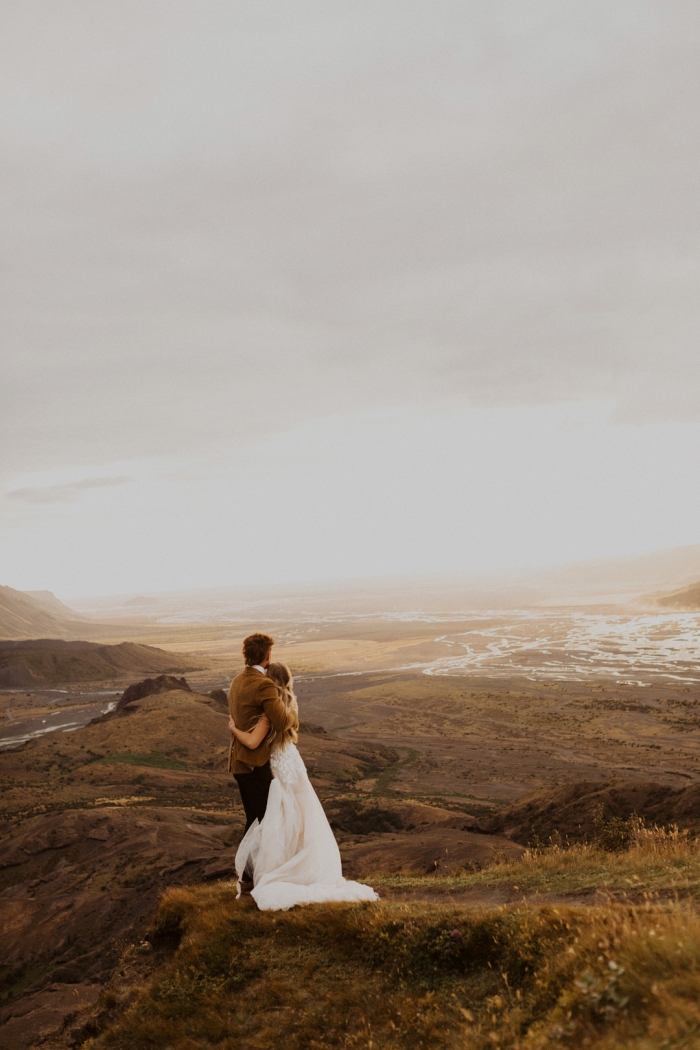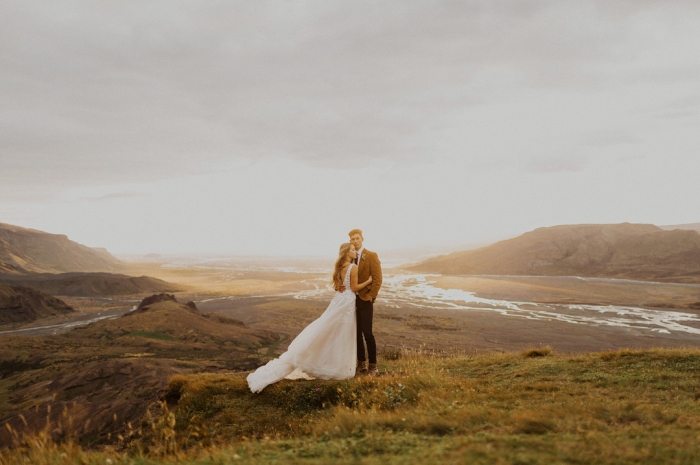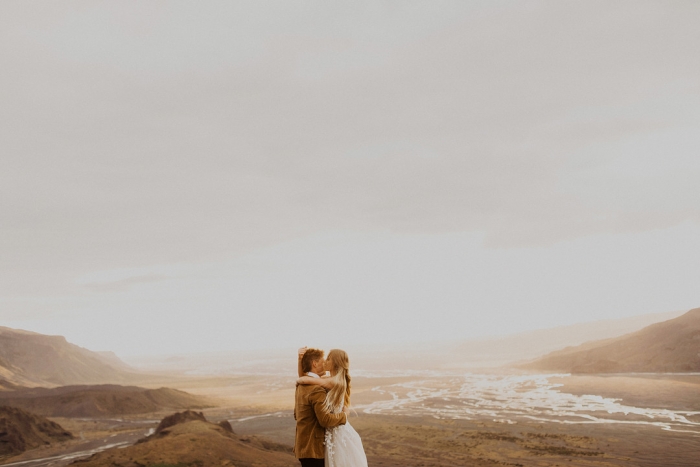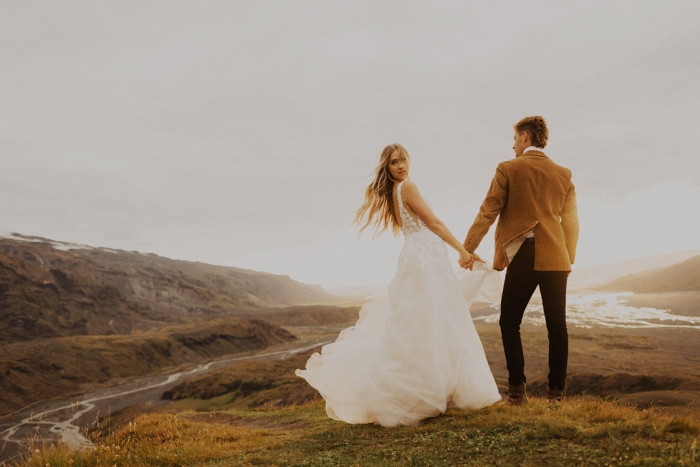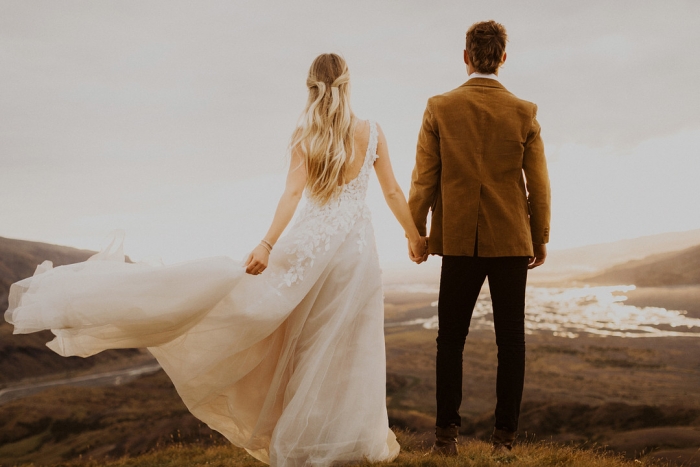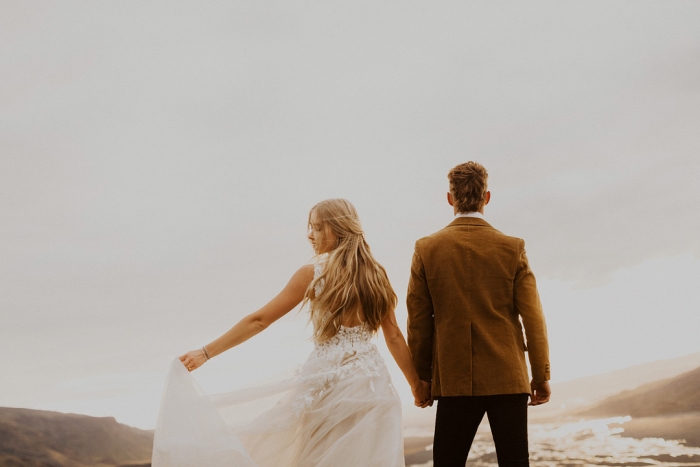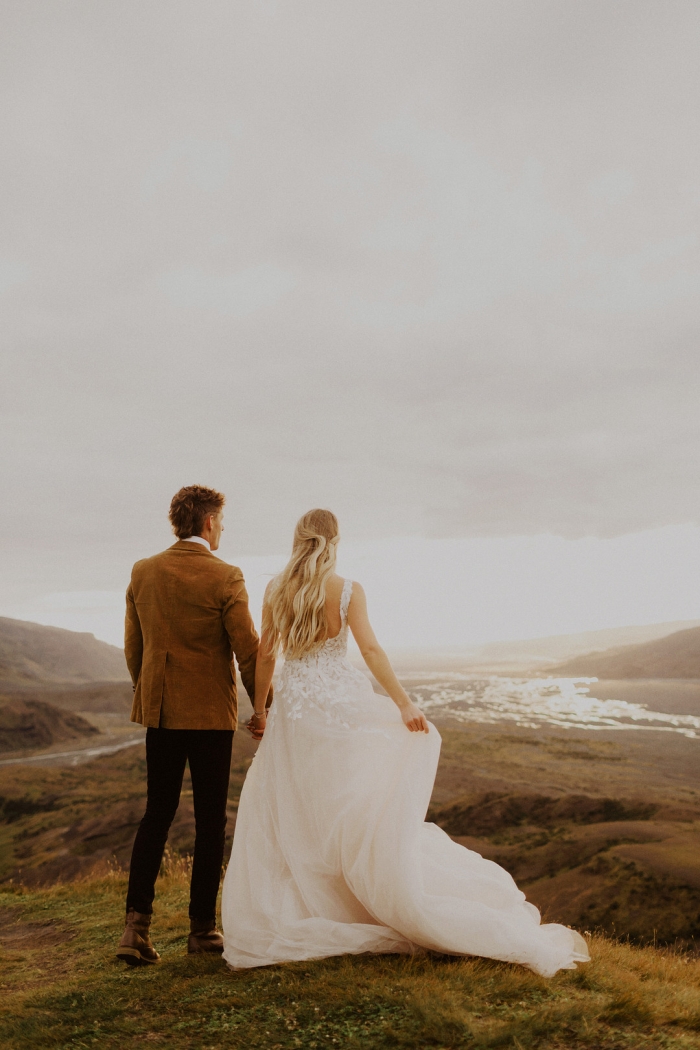 Vendors:
Photographer: Shelly Pate Photography
Dress: BHLDN
Groom's Attire: BHLDN
Event Designer: Alpine Northwest
Floral Designer: Thordisz Zophia