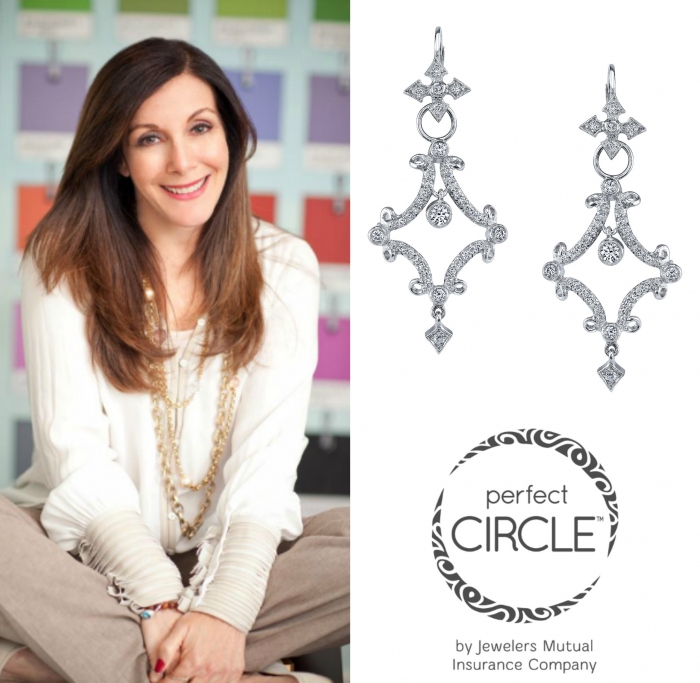 Jewelers Mutual Insurance Company provider of Perfect Circle® Jewelry Insurance, has been protecting treasured jewelry pieces for an entire century.  To celebrate their 100-year milestone, they've partnered with one of the most talented designers in the biz, celebrity wedding planner Mindy Weiss, to help spread the word for their Everlasting Love contest. Running now through May 21, 2013, one lucky winner will receive a pair of Erica Courtney platinum diamond chandelier earrings worth $11,000 (which are certainly worth insuring afterward!).
Interested in participating? Just create an account on perfectcircleinsurance.com/everlastinglove (don't worry, it's free!) and upload a video, photo, or paragraph that shares your story describing what everlasting love means to you.  Please visit the contest website for the official contest rules.
And while you're at it, take a glance around the Perfect Circle Jewelry Insurance website because insuring your engagement and wedding rings is one of the most important steps in the wedding  planning process. The comprehensive coverage* you receive with a Jewelers Mutual policy includes repair or replacement for jewelry that is lost, stolen, or damaged, and even includes loose stones while they are being set by your jeweler (which is a rare inclusion from both homeowners' and jewelry insurance companies). And thanks to their impeccable customer service, it's extremely easy to apply or get a free quote. Just have an appraisal from your preferred jeweler at the ready and you can receive a free quote online within seconds or purchase a policy in just 10 minutes. Once you've experienced Jewelers Mutual's Perfect Circle Jewelry Insurance, you'll immediately realize why they've been around for so long.
*Coverage is subject to the provisions, limitations, exclusions and endorsements in the policy and the level of coverage you select.
Sponsored post.