If this Dec. 25 marks your first Christmas together as a married couple, you've got to something to celebrate! Mix yourself a spiked eggnog, play some holiday tunes, and mark the occasion with a special little memento- a beautiful newlywed Christmas ornament.
Every year, as you unwrap your ornament and hang it on the Christmas tree, you and your loved ones will be flooded with memories of your special day.
From hand lettered Christmas bulbs to glittering holiday baubles, yule love these first Christmas together ornaments!
Celebrate your first Christmas together with this sparkly personalized ornament from TheLetteringStudio.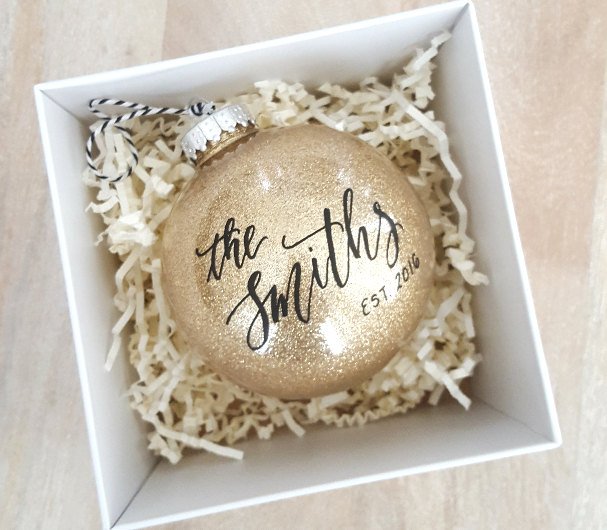 This lovely ornament from HappyMailBtq  is the perfect stocking stuffer for your S.O.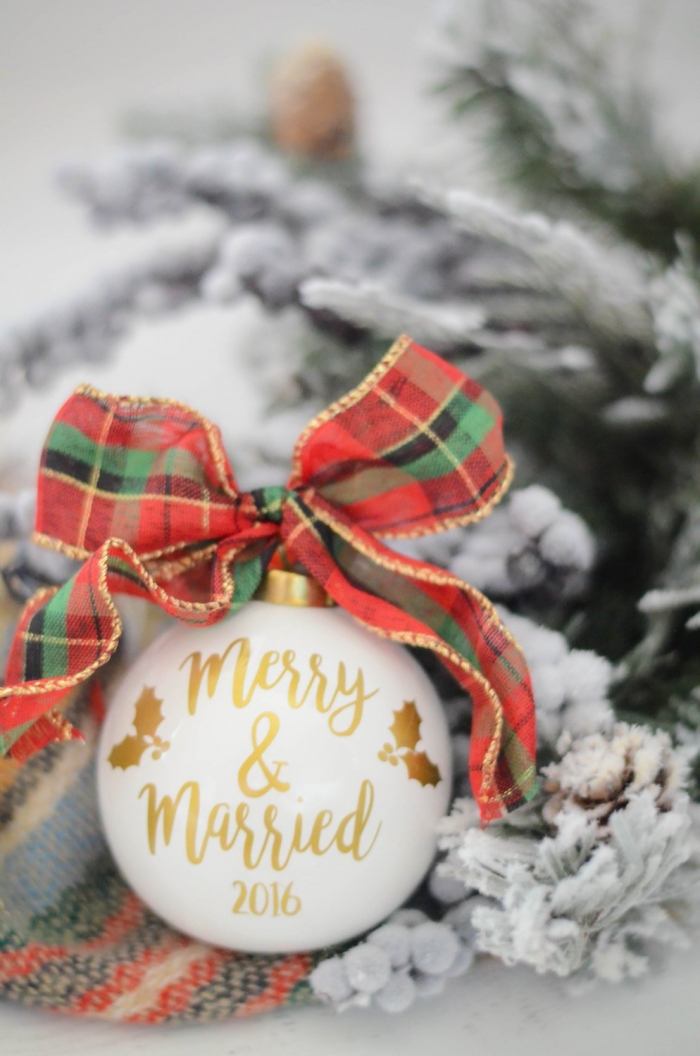 Handmade gifts FTW! This embroidered Christmas ornament from MissKonvalia in't a trinket; it's a treasure.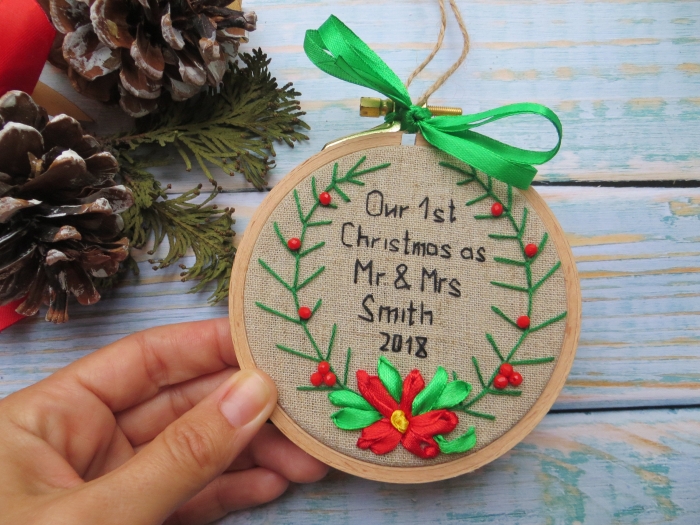 Yule cherish this lovely personalized Christmas ornament from ThePinkOwlDesigns for years to come.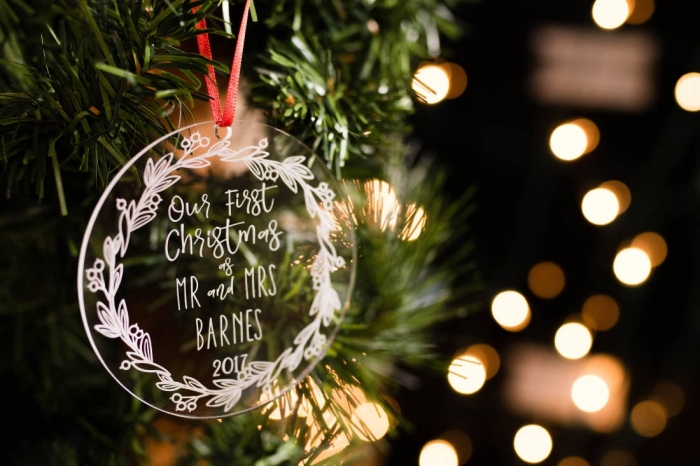 This cute li'l lovebird ornament from eugenie2 would make for a perfect gift for your S.O.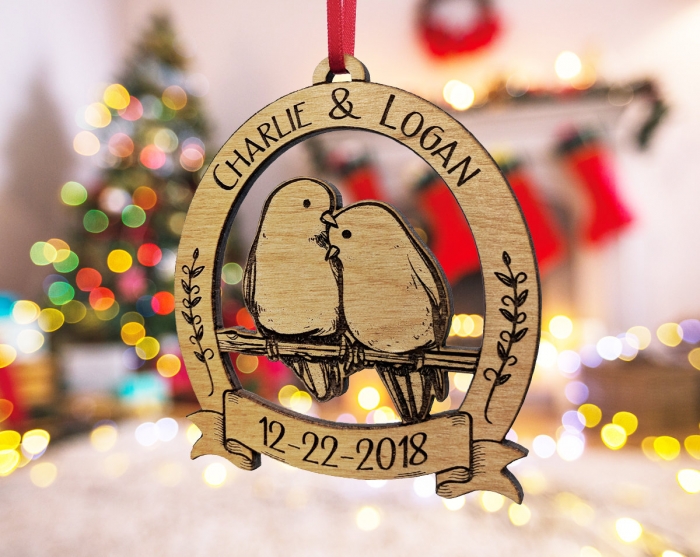 Bon voyage, boring Christmas ornaments! The globe-trotting couple needs this handmade globe ornament from TheLetteringStudio almost as much as they need to plan a new vacation.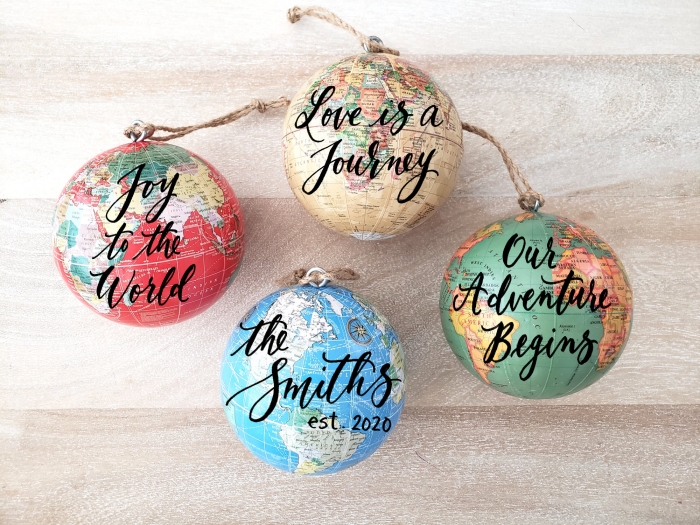 According to one reviewer, this personalized newlywed Christmas ornament from HappyMailBtq is "one of the nicest ornaments [she's] purchased.". No wonder! This beaut is hand painted, and features the cutest Christmas bow.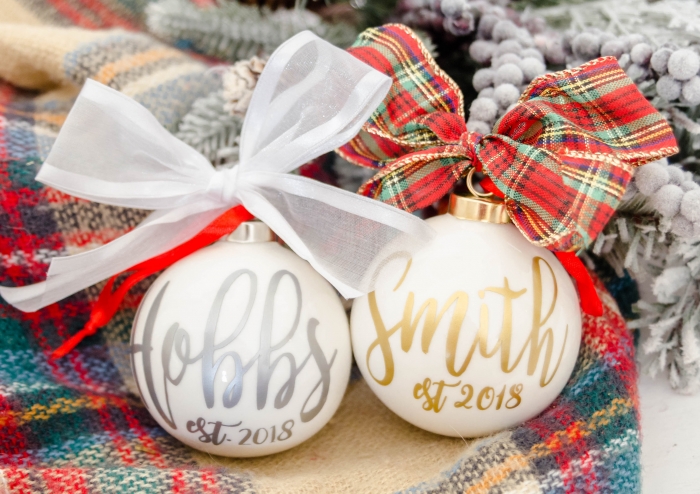 There's no such thing as too much sparkle around the holidays! This hand painted "Just Married" Christmas ornament from SoElated will be a lovely addition to your Christmas tree.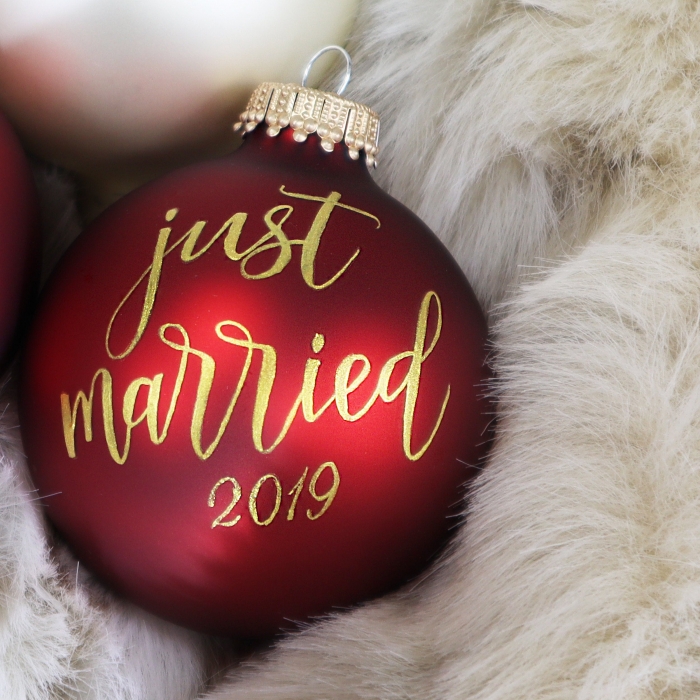 *This post contains affiliate links.