Mints? Check. Bobby Pins? Check. Tissue? Check. Lipstick? Check. Mirror? Check. Now that you've got even the little things covered for your big day, you'll need a place to store them all. Enter the clutch. Not only is a clutch practical, it can add a unique touch to your ensemble.  If you're a bride on the hunt for the perfect clutch, look no further; we've found 10 from Etsy that we love!
For a hint of color and personality in a sophisticated package, we suggest this sequined navy clutch from DavieandChiyo.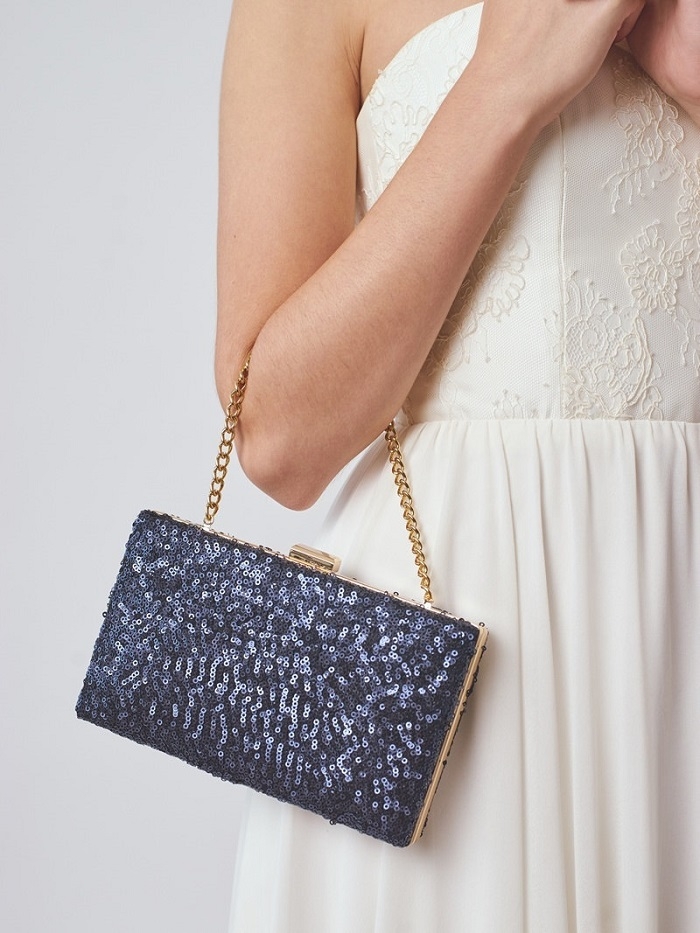 Another box clutch option that is a bit more girly and subtle is this blush box clutch from DavieandChiyo.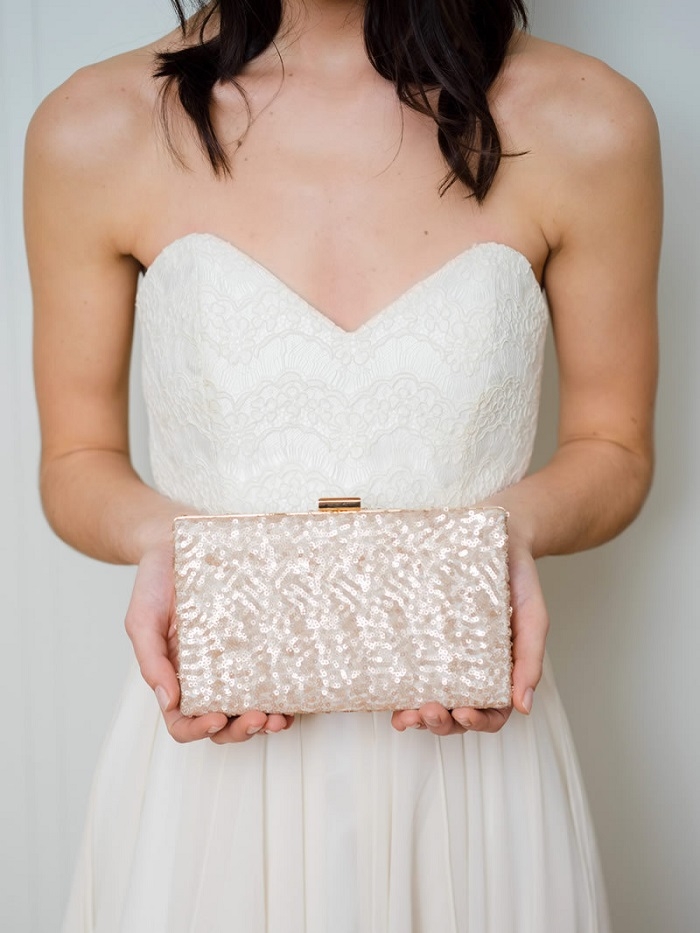 Nothing fits a vintage wedding theme more perfectly than this cream, feather, and rhinestone clutch from MiaVonMinksWedding.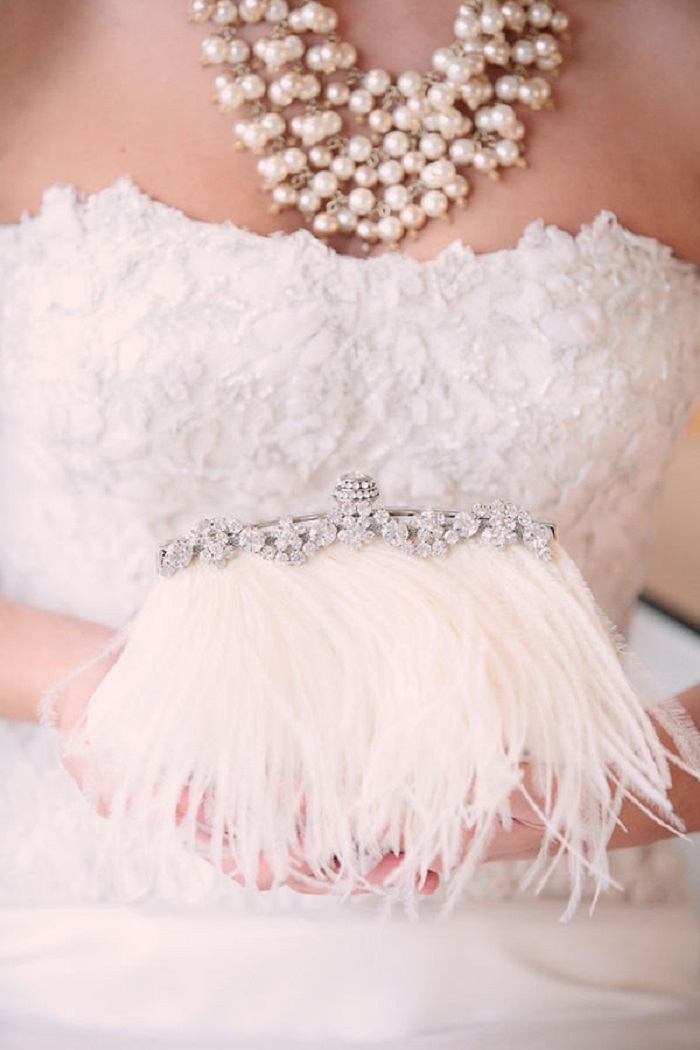 Having a hard time finding a clutch that fits your wedding day style? Why not customize your own? These custom made clutches from oatmeallacedesign give you exactly what you want.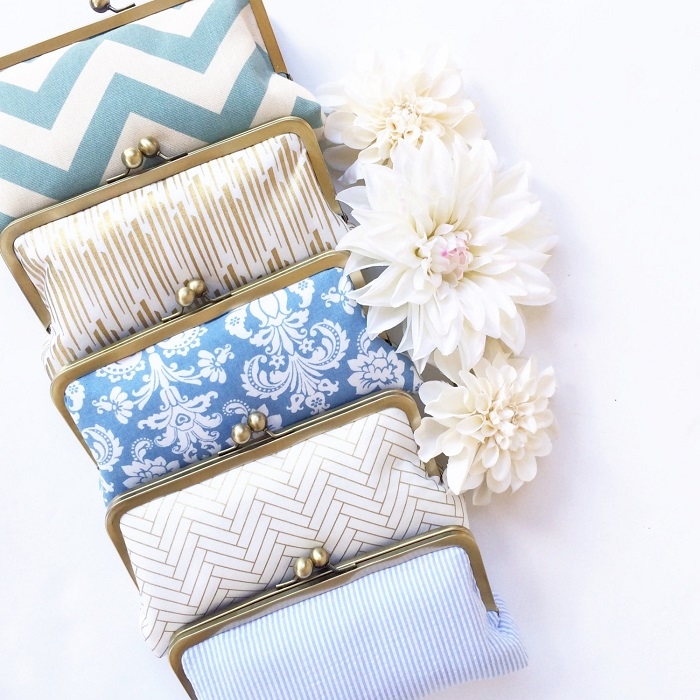 Nothing says springtime like floral prints. This print is so versatile you are bound to find a style of floral to fit your theme. For the sophisticated bride looking for something understated this blush floral clutch from SheetaDesign would work beautifully!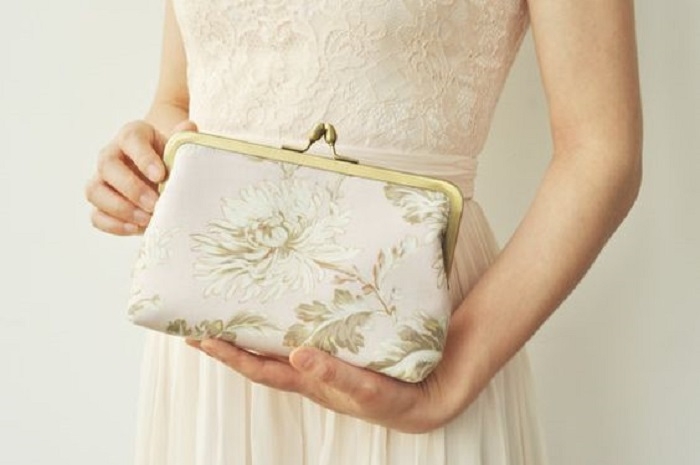 This personalized photo clutch from ANGEEW lets you include a photo of you and your soon to be husband inside the clutch! This awesome idea will have everyone talking.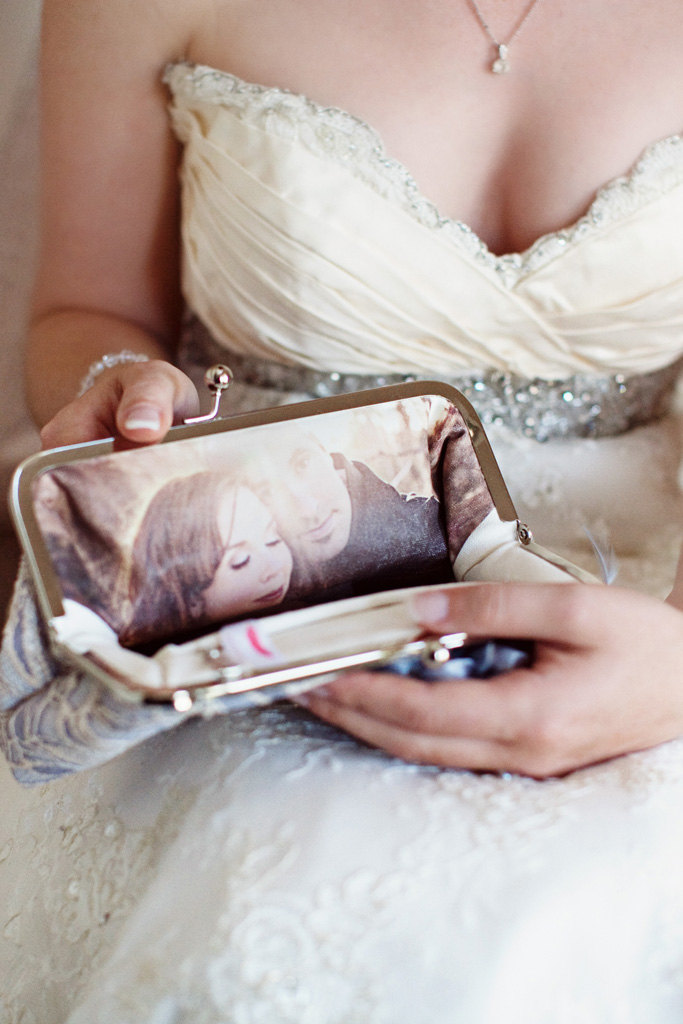 Clutches make fabulous bridesmaid gifts. This set of identical clutches from allisajacob can be personalized so that everyone goes home with their own!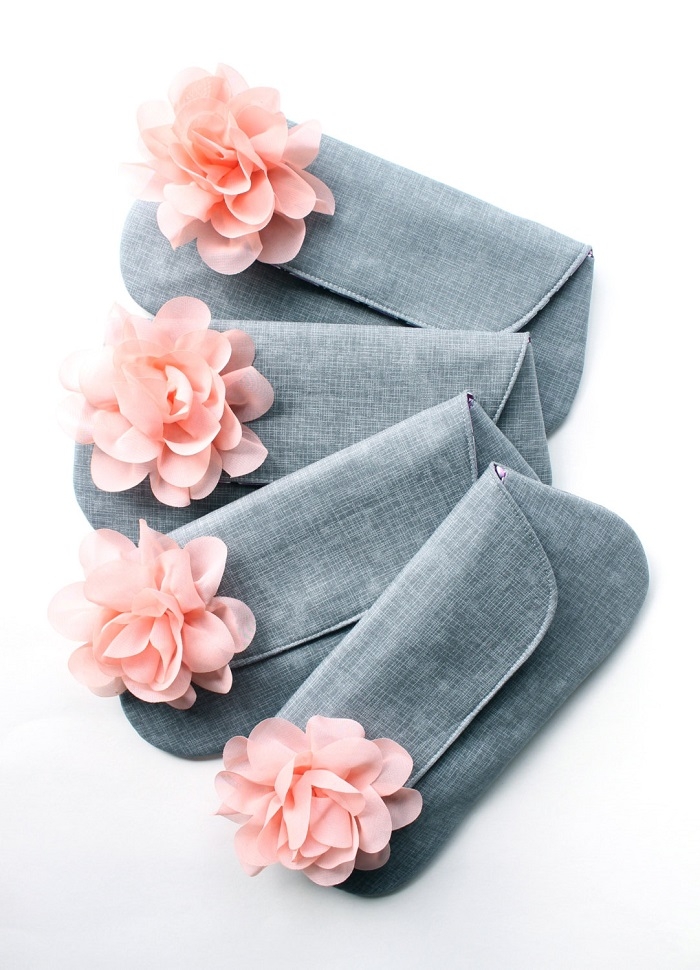 The quintessential bridal themes come together in this ivory, lace, and rhinestone clutch from ANGEEW.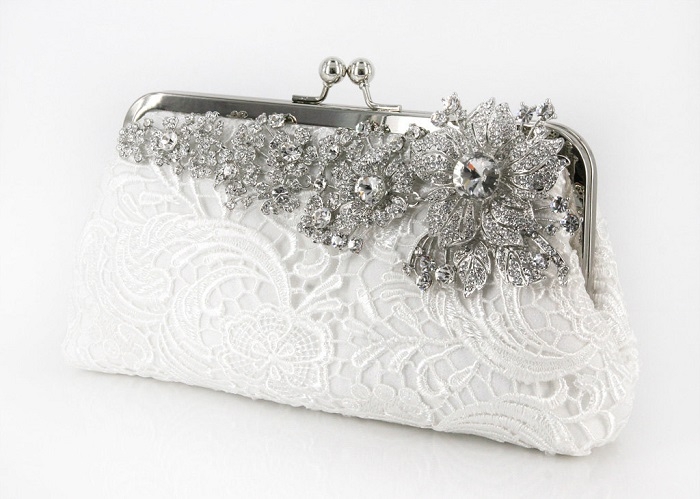 Sequins are a fun way to bring a bit of girly glitz to your wedding outfit, but if you aren't crazy about having it as part of your dress why not incorporate it into your accessories with this rose gold sequin clutch from DavieandChiyo.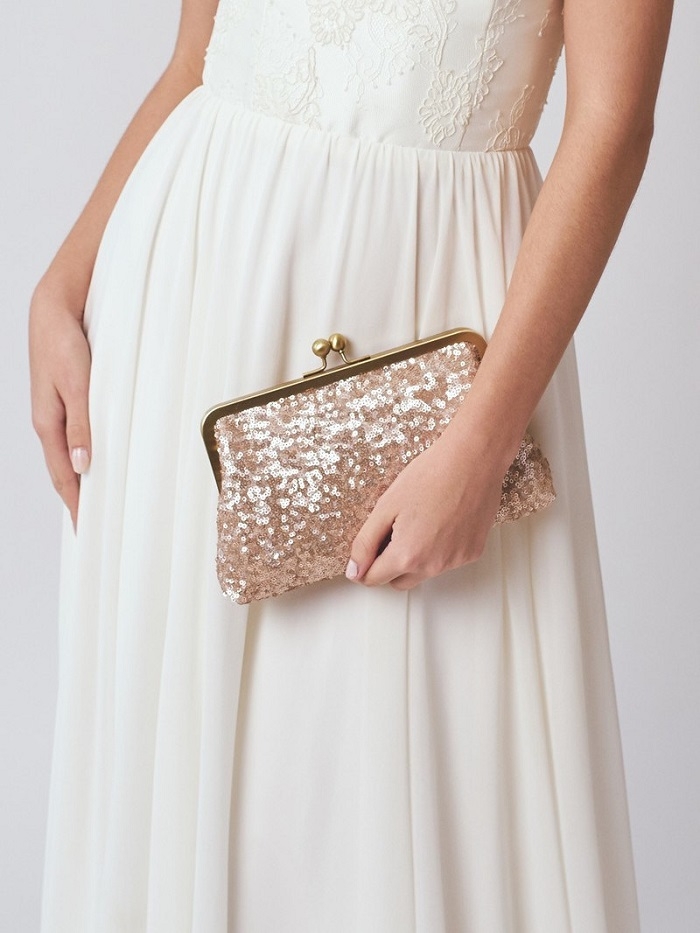 If elegance is what you are after, we recommend this peacock brocade clutch by JustPeacockEv.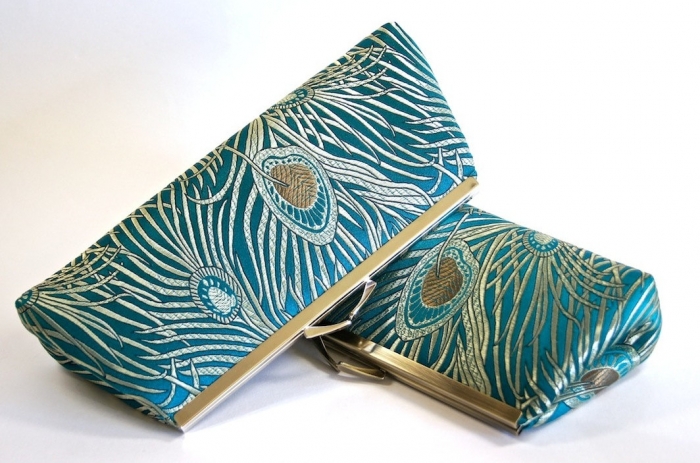 *This post includes Etsy Affiliate links