We're not sure if it gets any more intimate than committing your life to someone surrounded by just 20 of your immediate family members, at an altar that your father built with his own two hands. Well, that's exactly what Hali and Brandon did.  On the deck of Hail's parents' home in Clemson, South Carolina, the two of them had a small, heartfelt ceremony that couldn't have been more perfect.
Big thanks to Sophie Brendle for sharing these gorgeous images with us!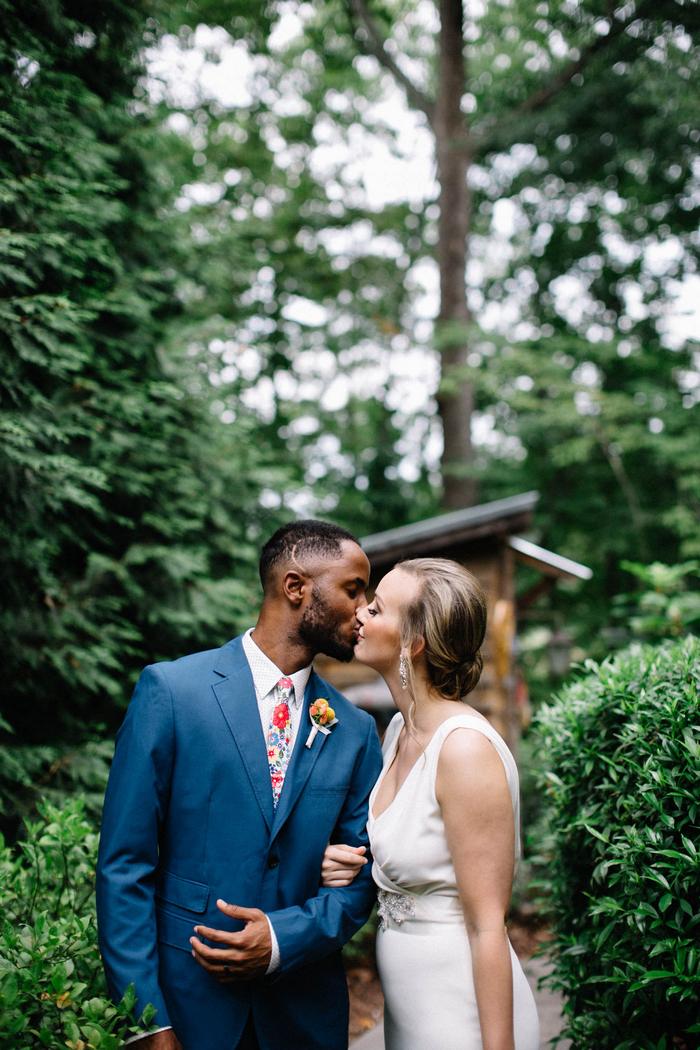 Hali, 22 & Brandon, 27
Location: Clemson, SC
Wedding Date: August 15, 2015
Number of Guests: 25
Wedding Cost: $7,500
Wedding Ceremony & Reception Location: On the back deck of bride's parents' house on Lake Hartwell, Clemson.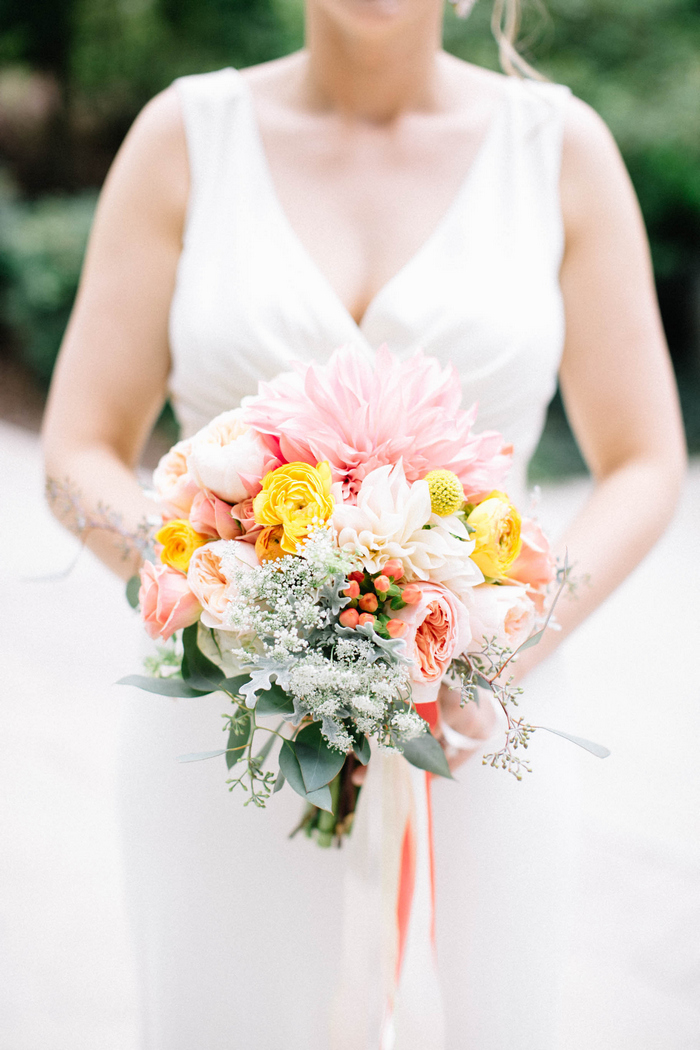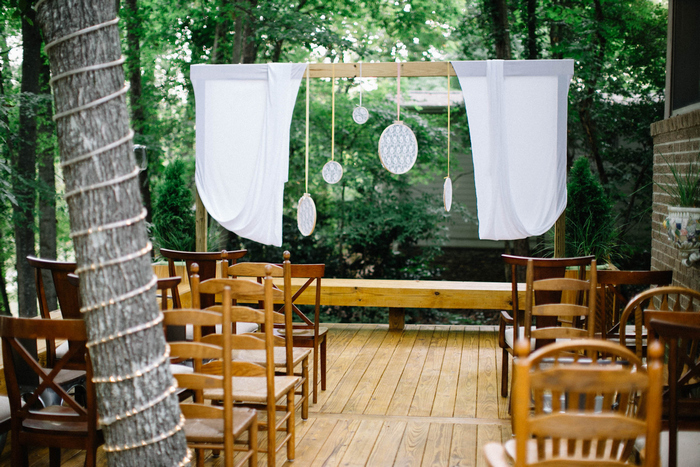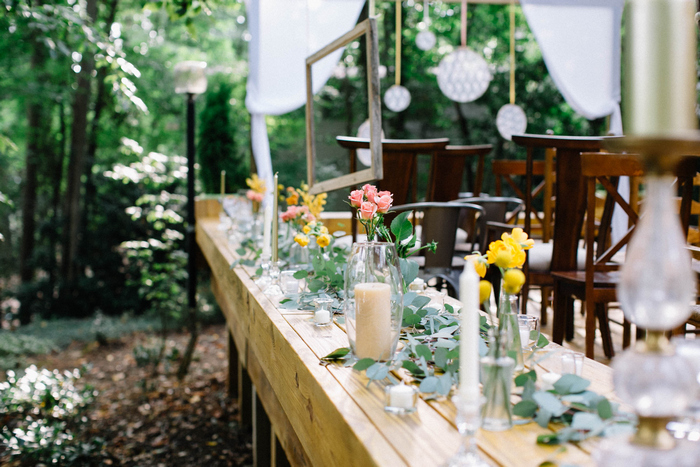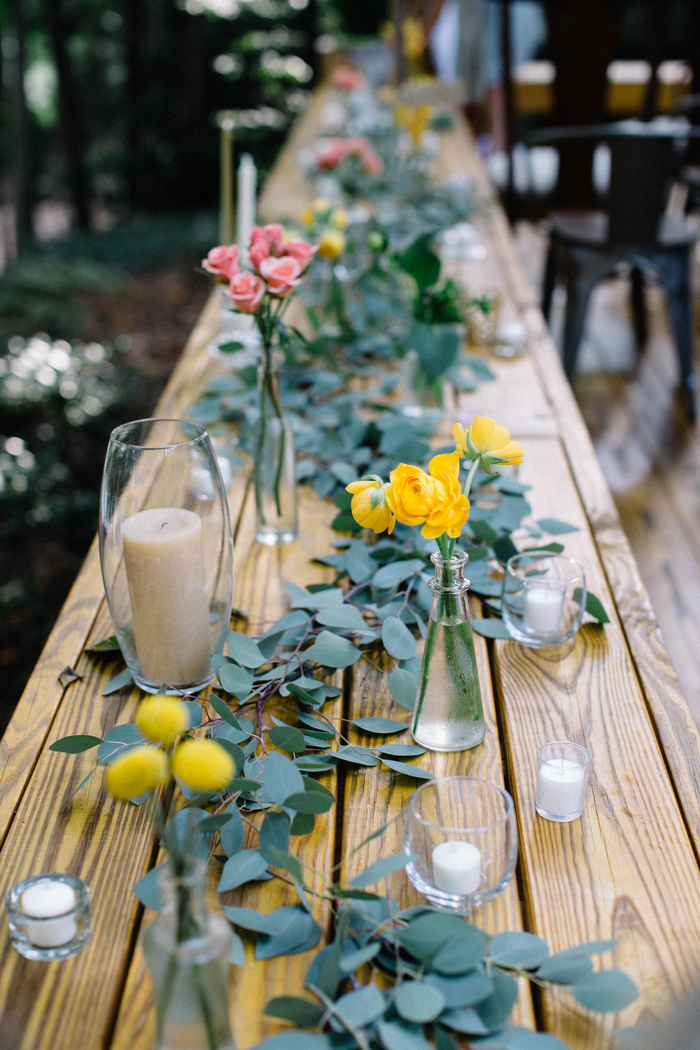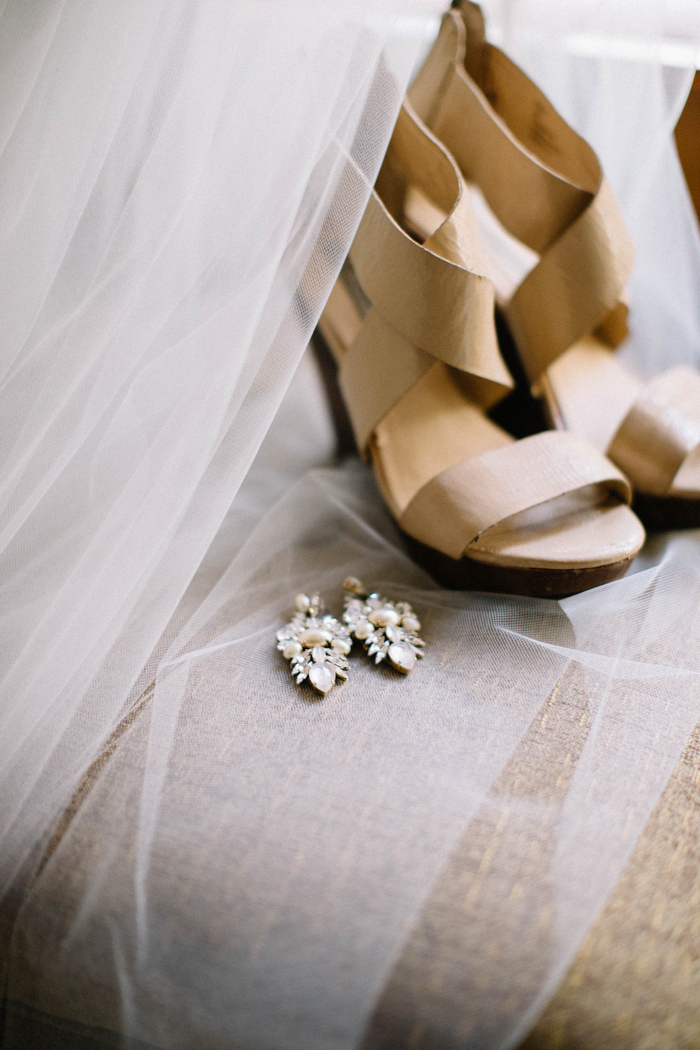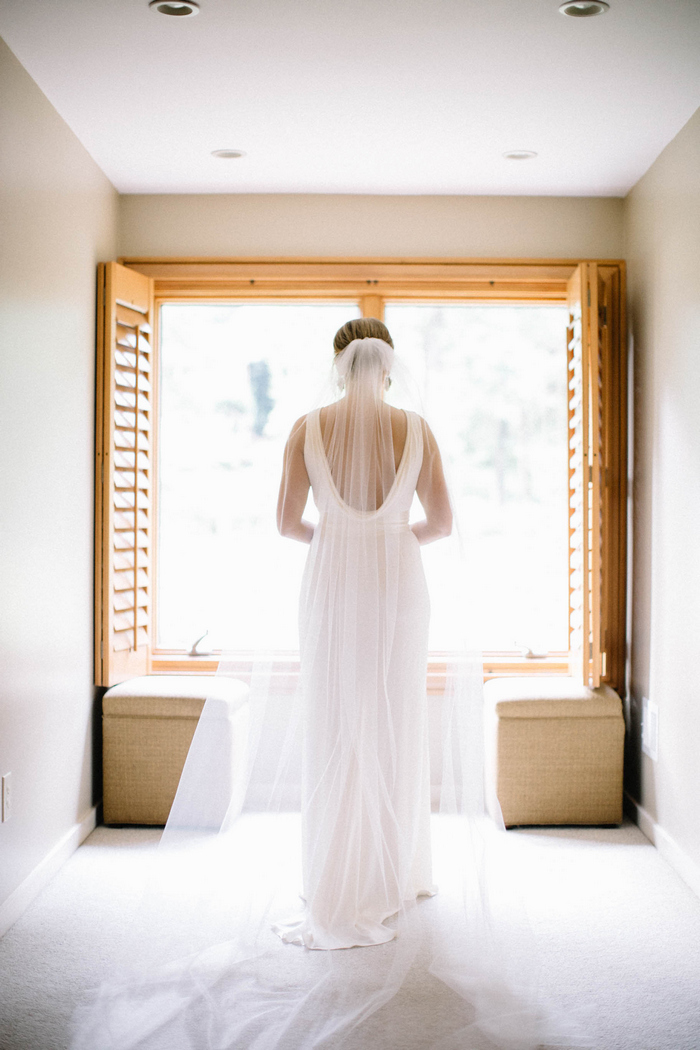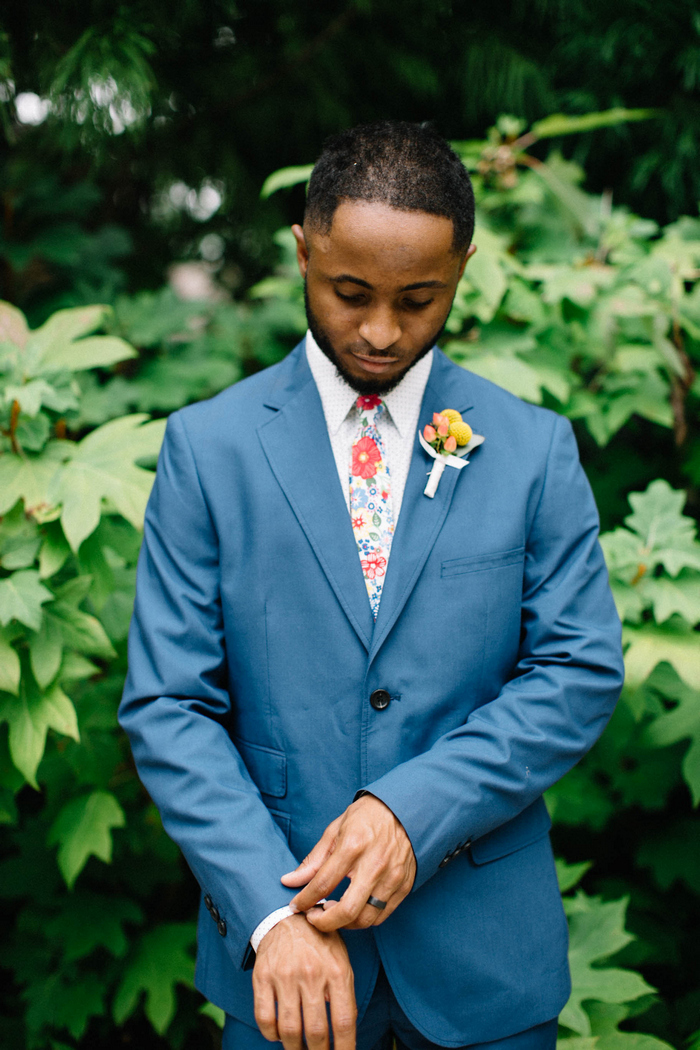 Why did you have an intimate wedding?
From the time I was a little girl, I always thought I wanted a traditional, large wedding with all of the trappings. When marriage talks first began, I began planning an outdoor wedding of 100-150 people complete with a $7,500 venue. At some point, I jokingly mentioned eloping to my then fiancé. The closer we got to marriage, the more real the possibility of an elopement became. We landed on having a civil ceremony and having a symbolic ceremony on the beach during our then planned honeymoon to Mexico. My father then expressed to me that he wished we would have a wedding that they could be a part of and that if we were concerned about cost, that they would help us out. We then went back to the "drawing table" and I pieced together the beautiful, intimate wedding you see here. At the end of the day, this small wedding with just our immediate families was perfect for my husband and I. We were able to share this amazing day with those we care about dearly and they were able to celebrate with us as we took this next step.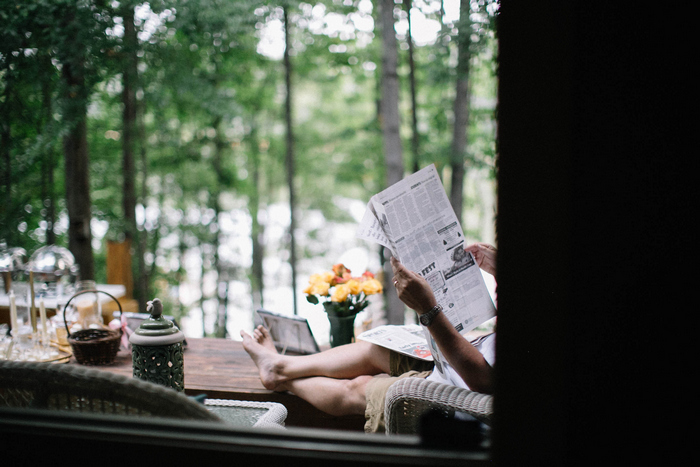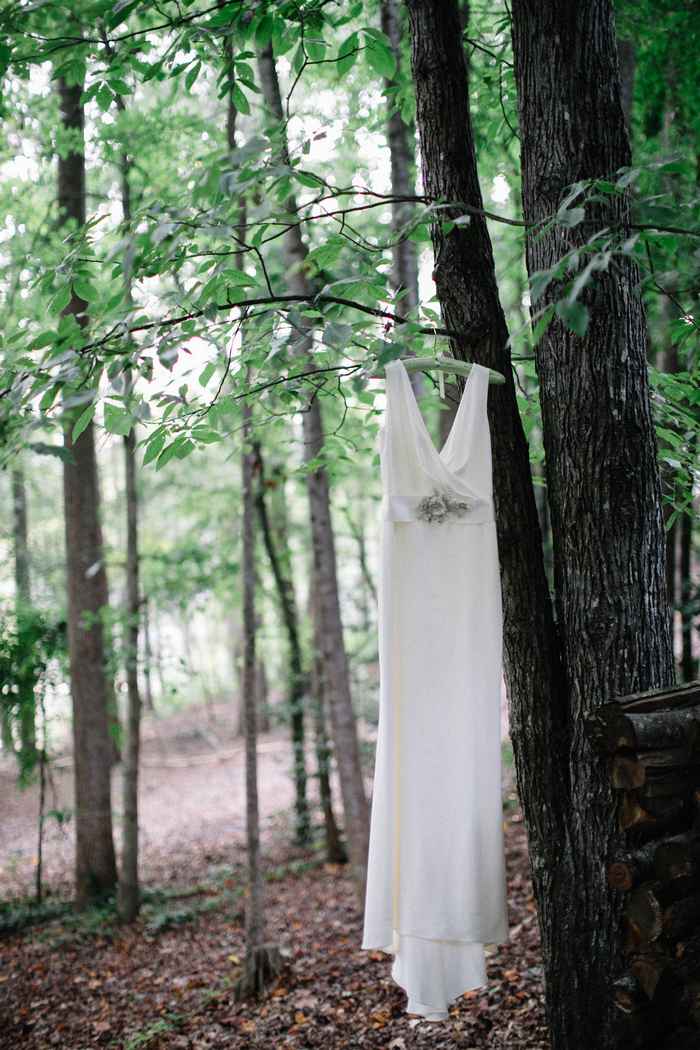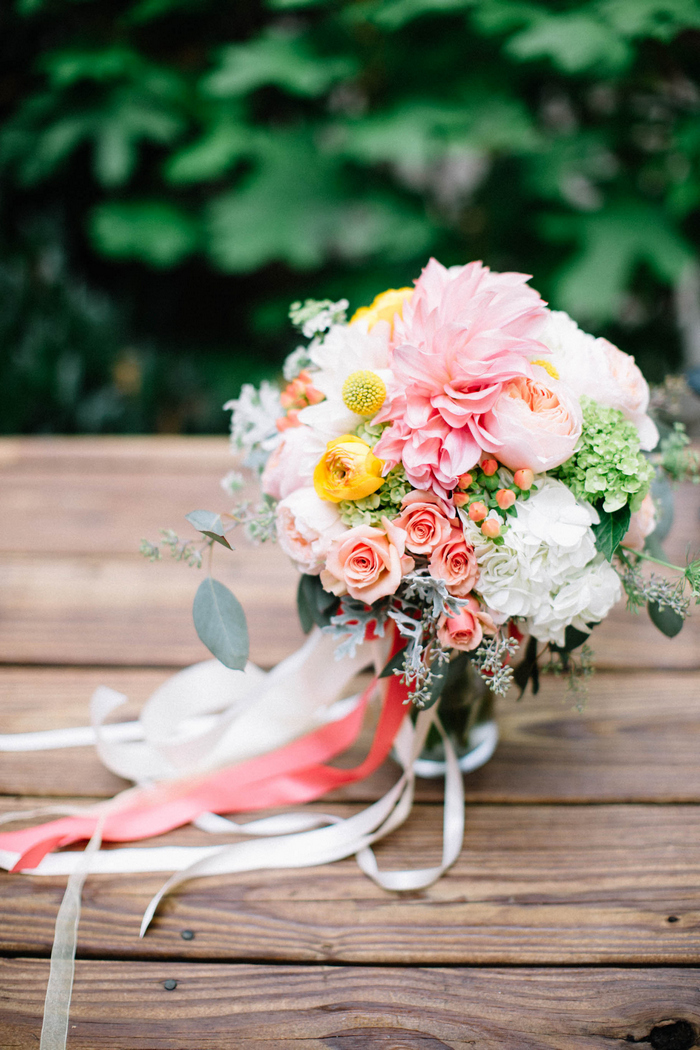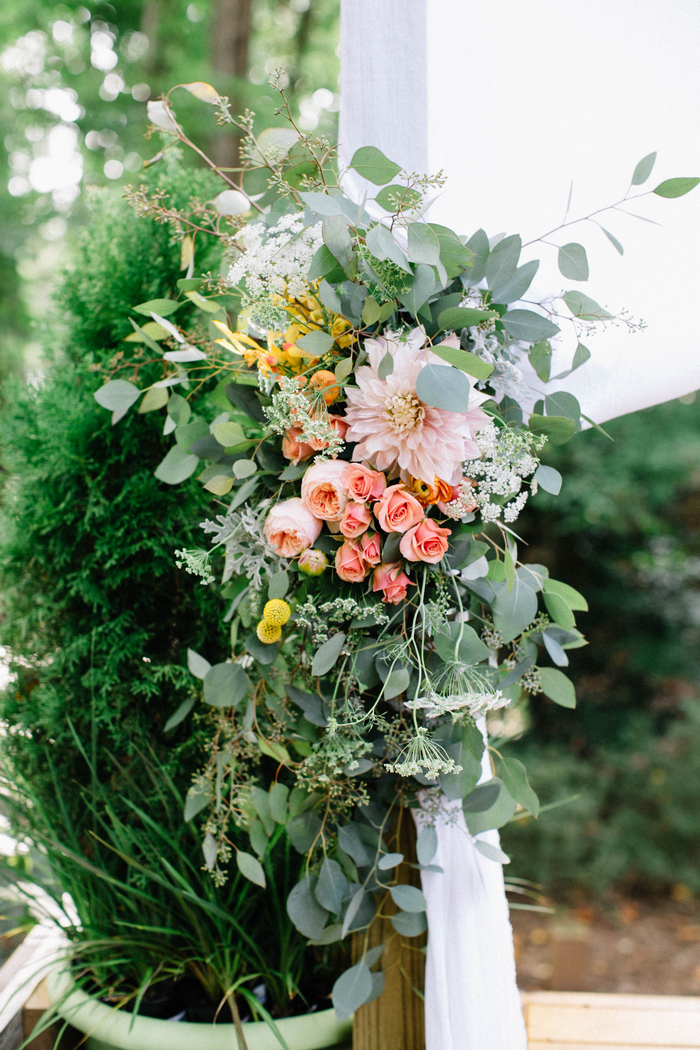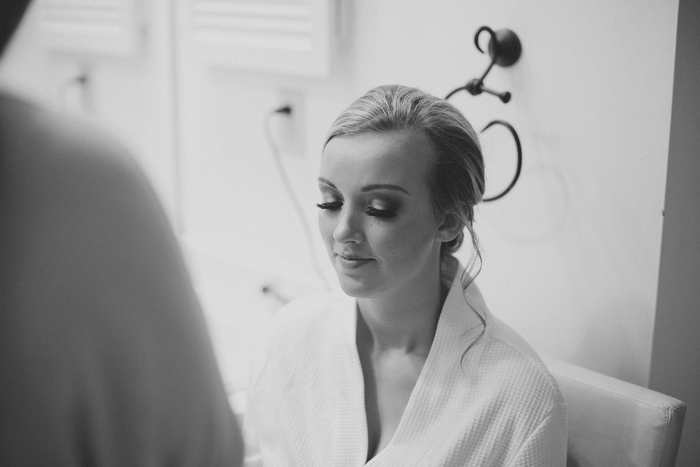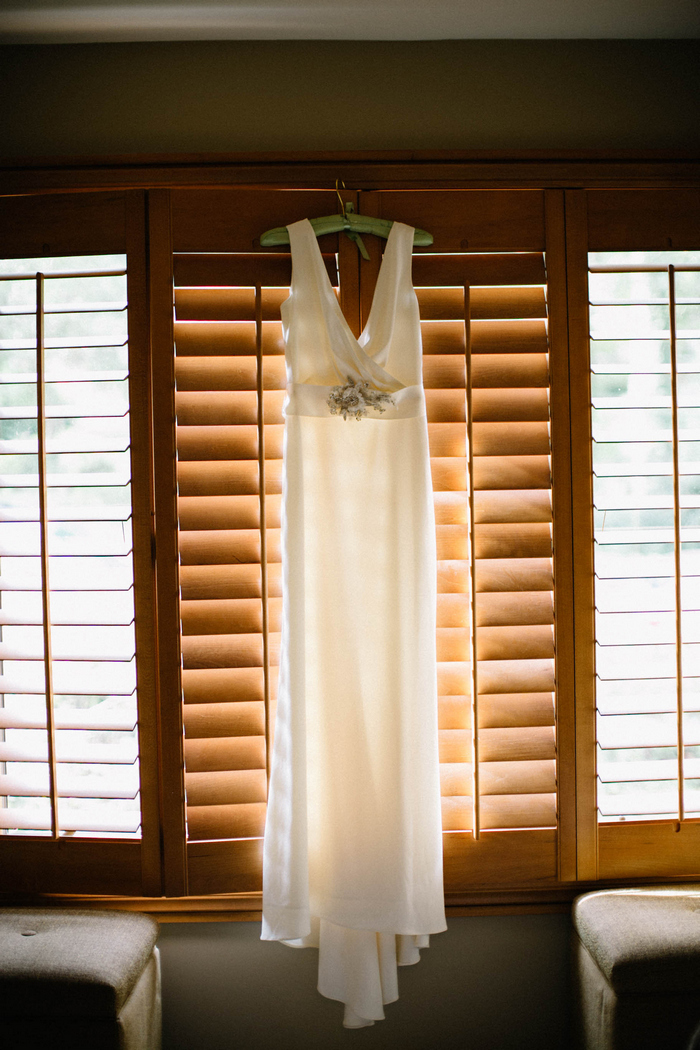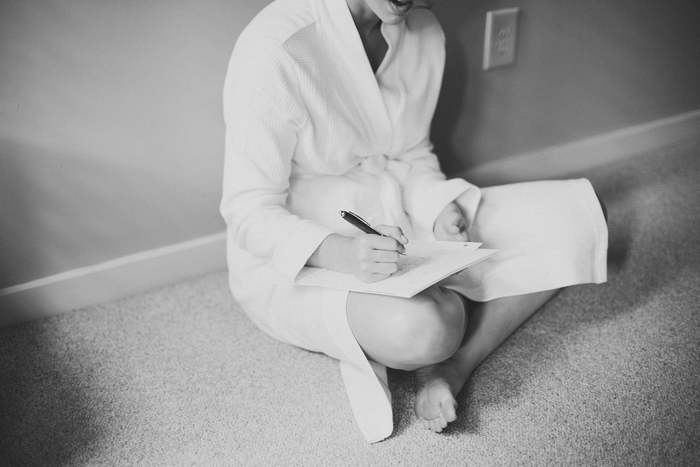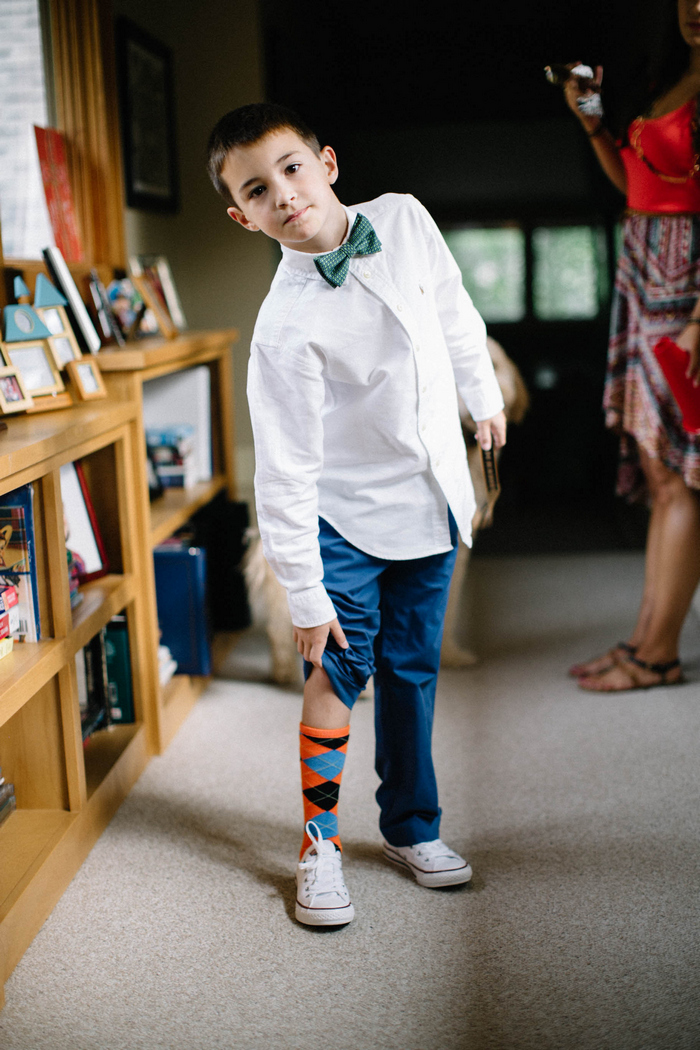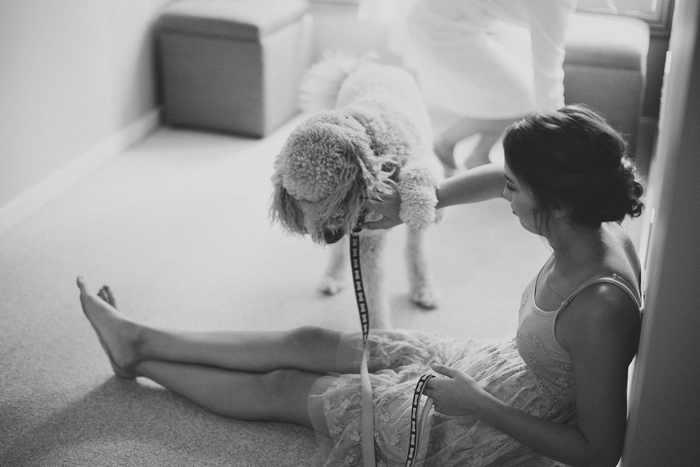 What are some the challenges that you faced planning an intimate wedding?
I would say that perhaps the most obvious challenge was deciding to have a small guest list. However, it also took a lot of the emotion out of it. Once we decided to have only immediate family, we did not have to deal with what friends we could or could not invite due to guest list constraints. We drew the line at immediate family and that saved us a lot of issues. The other challenges were small, but namely, I would say having the wedding at my parents' house put some stress on them when making preparations to have guests. My mom and dad were amazing– my dad refinished our deck and built our "altar" and my mom labored away making the house "magazine clean" for company.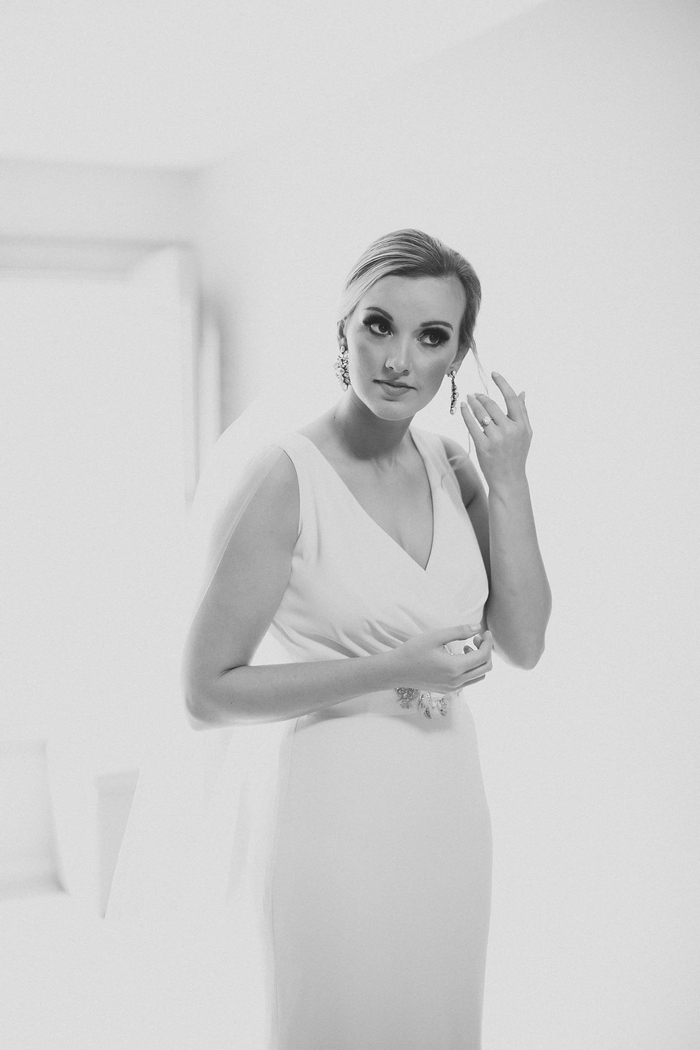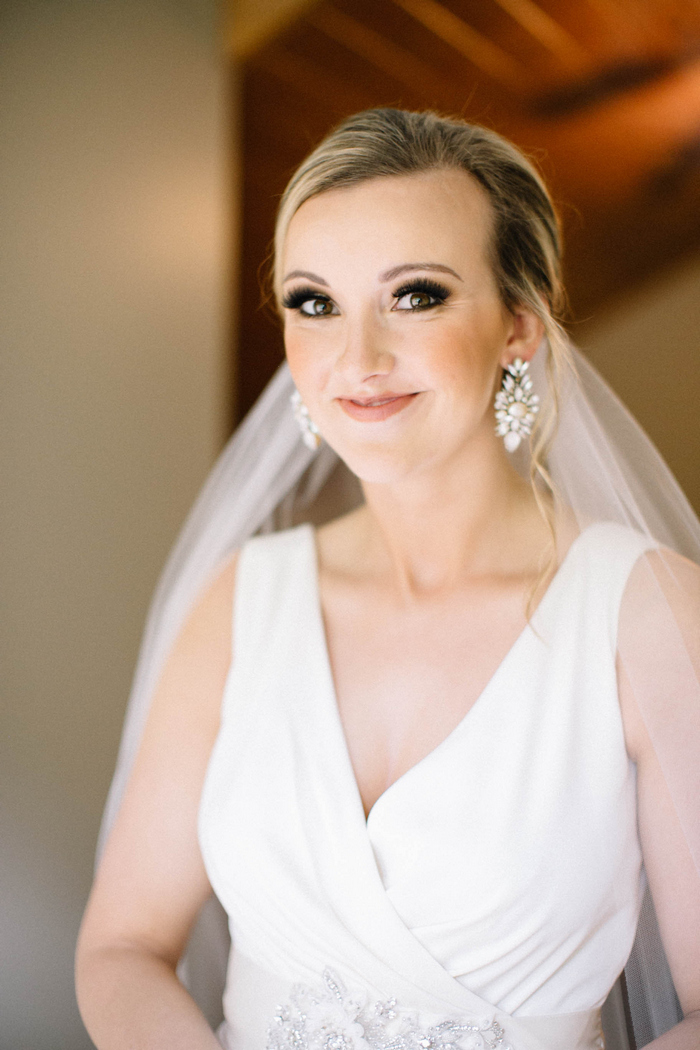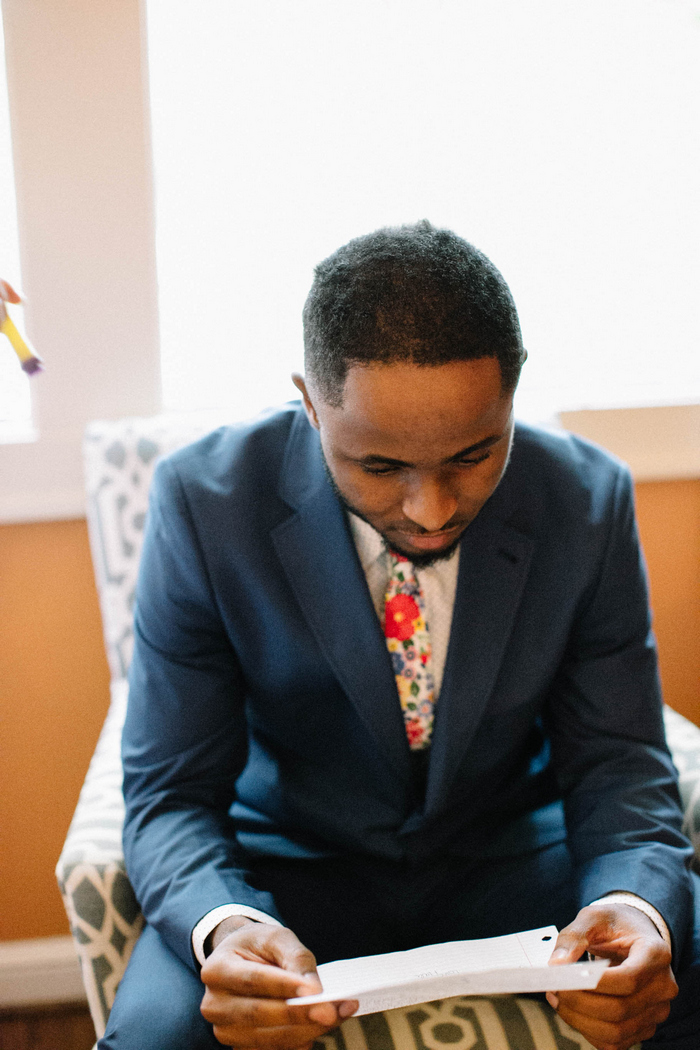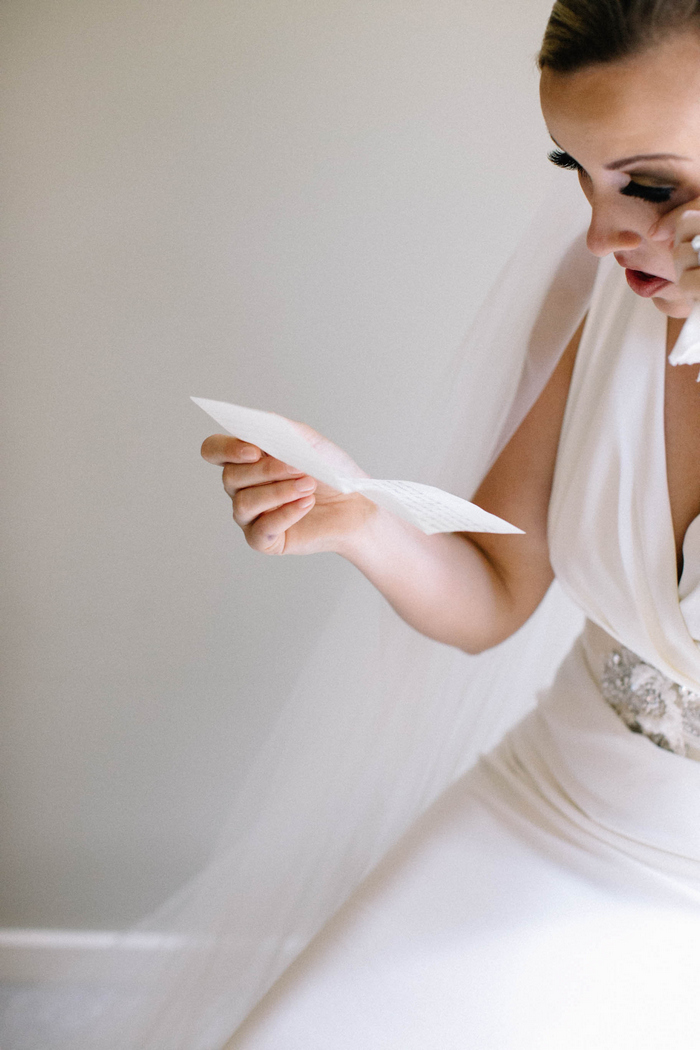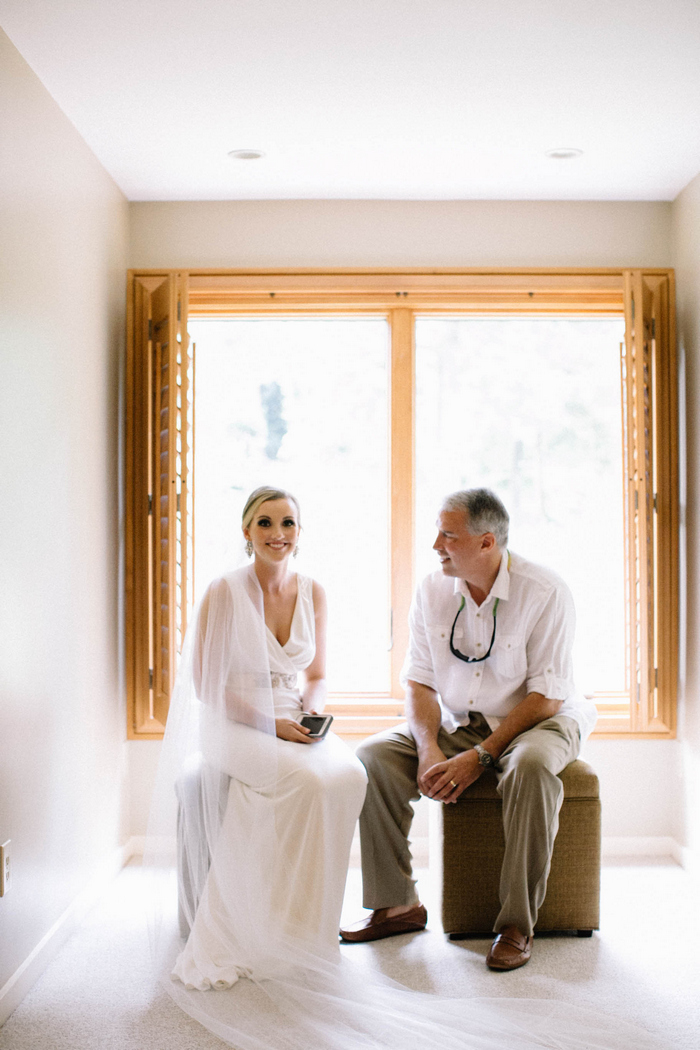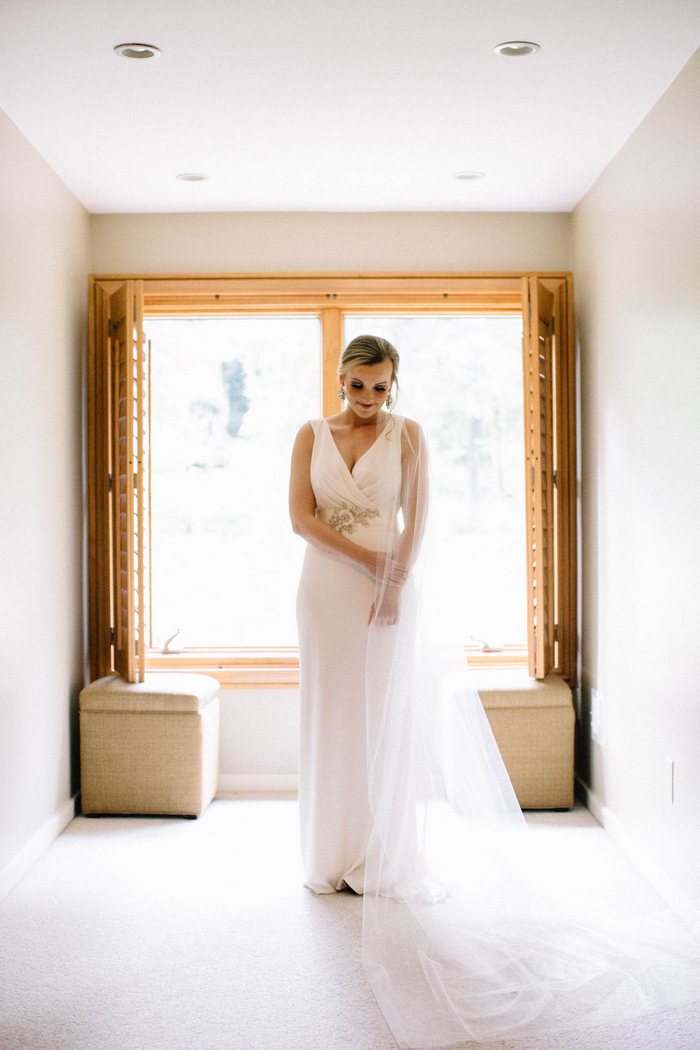 Was it difficult to pare down the guest list?
Again, I think having a small wedding eliminates a lot of the emotion involved in drafting a guest list that bigger weddings might wrestle with. When your guest list is only comprised of immediate family, it really simplifies the decision making and takes emotion out of the equation.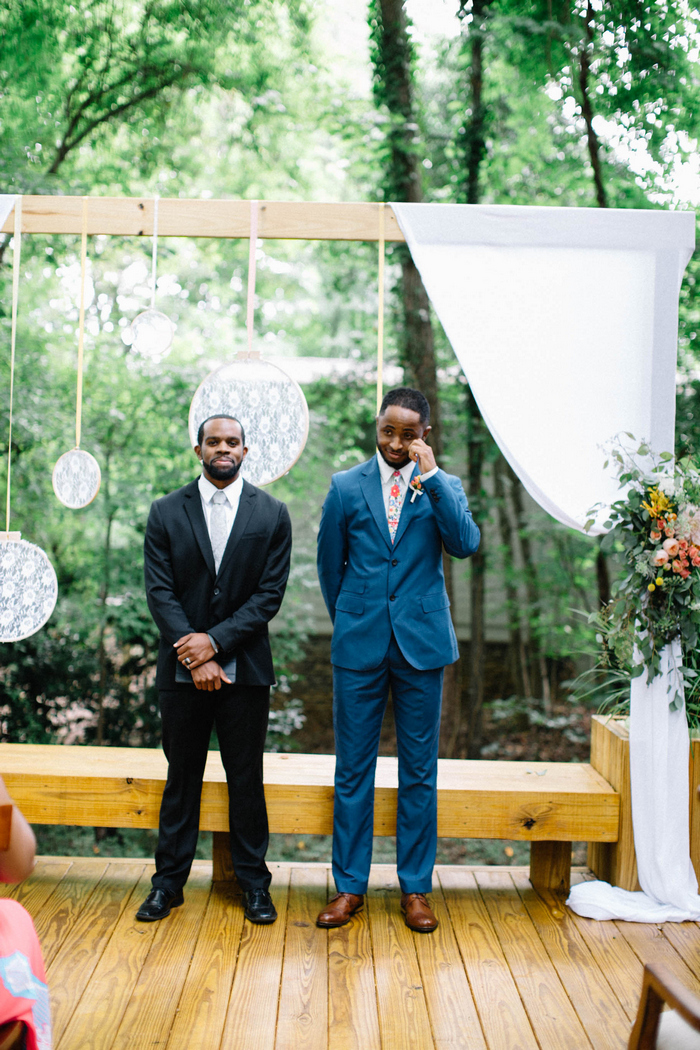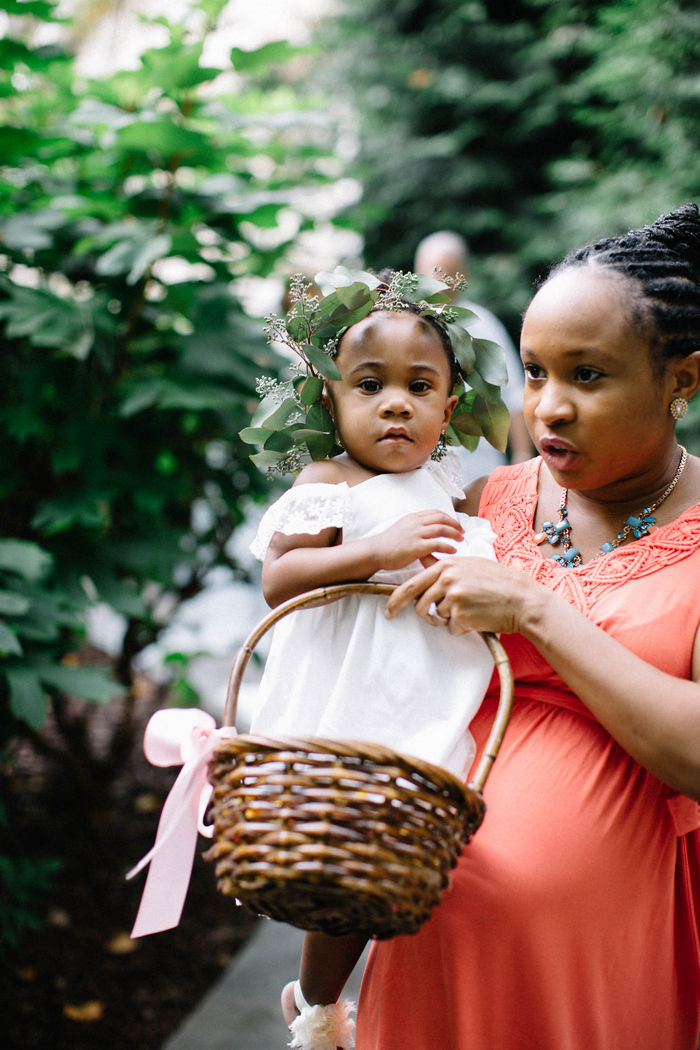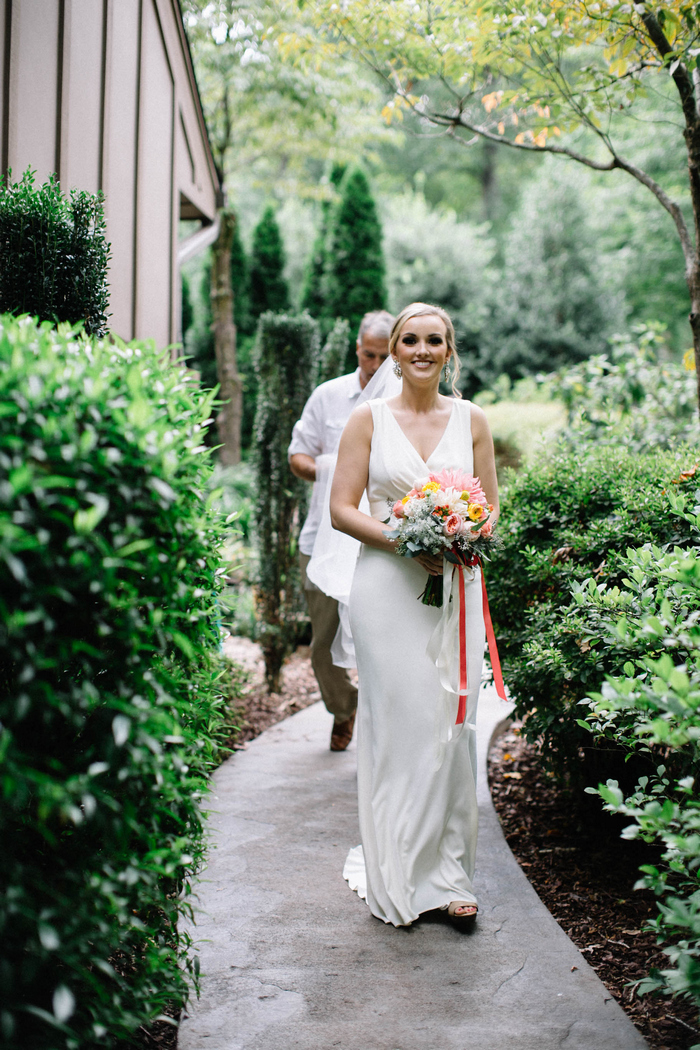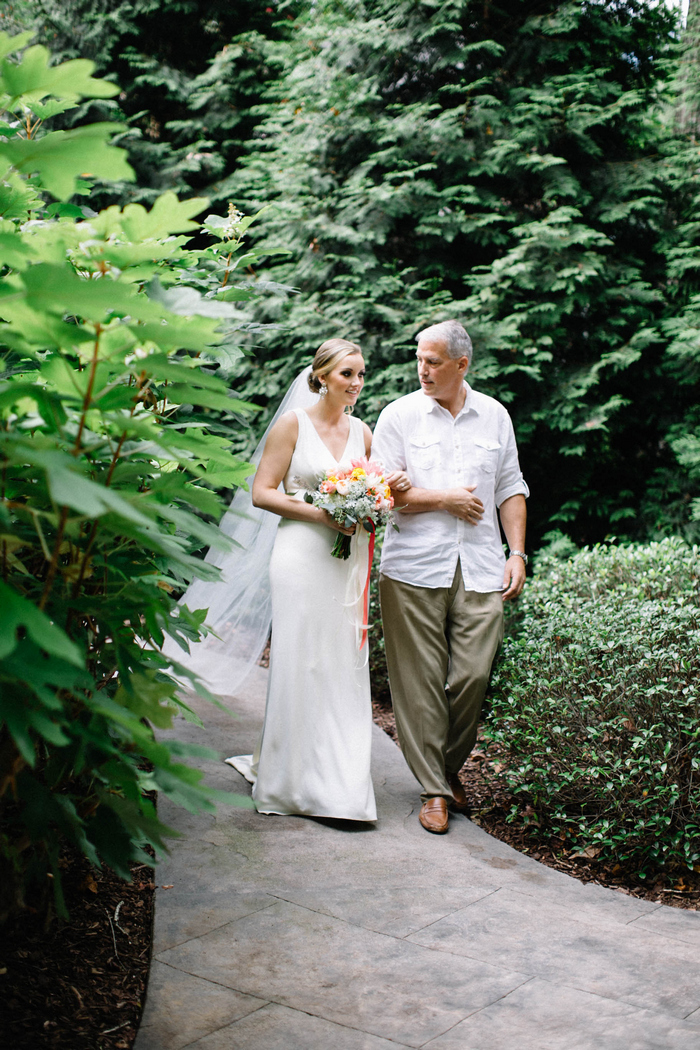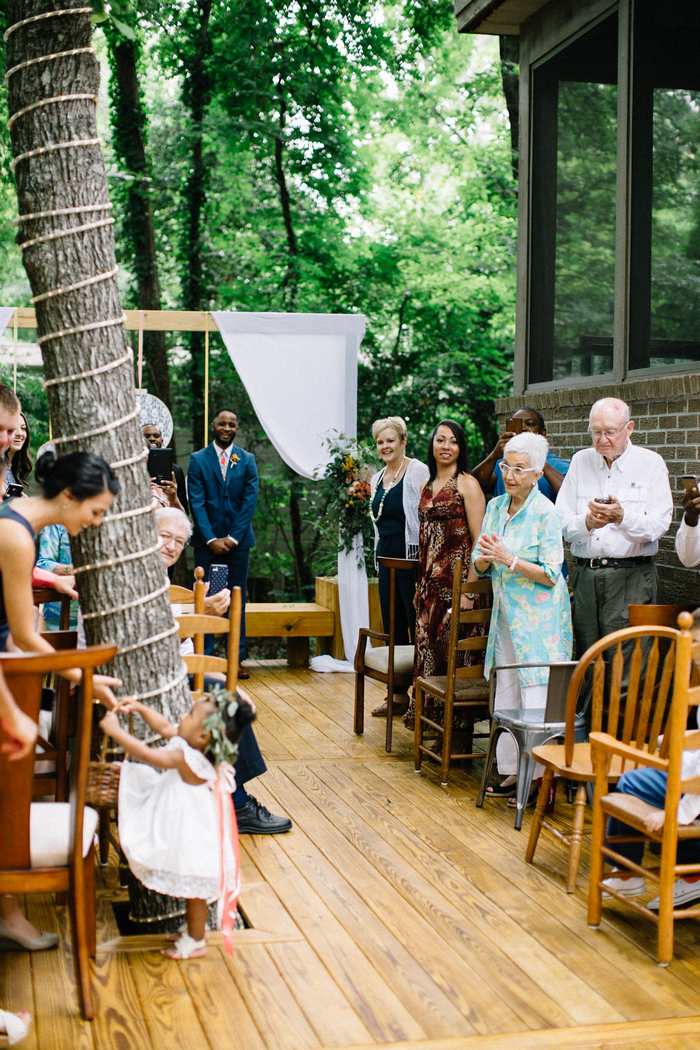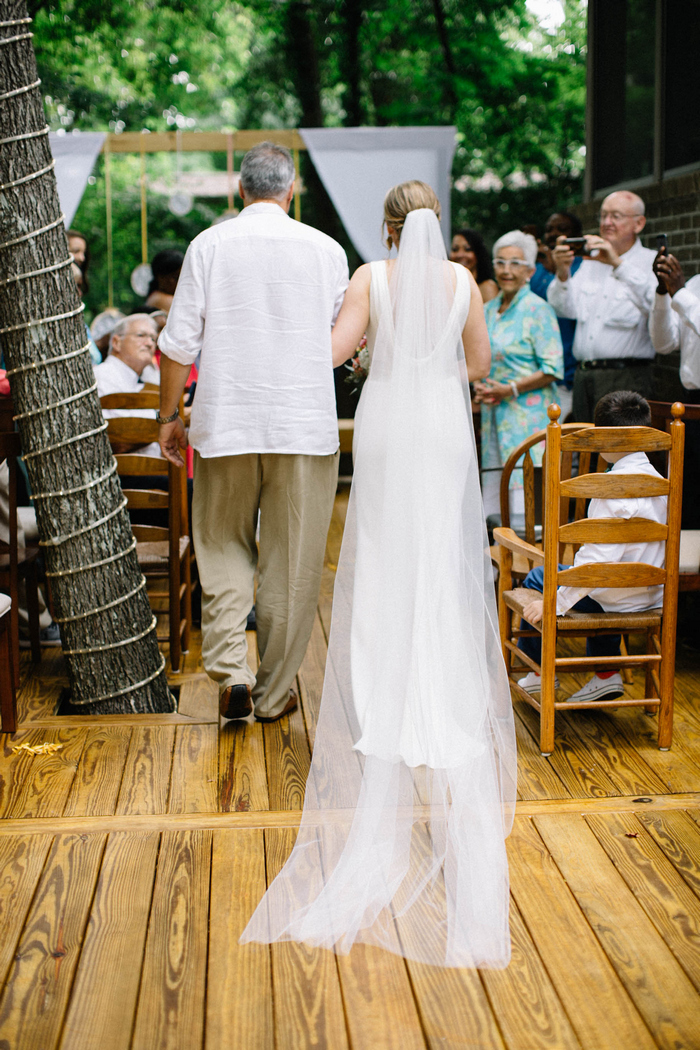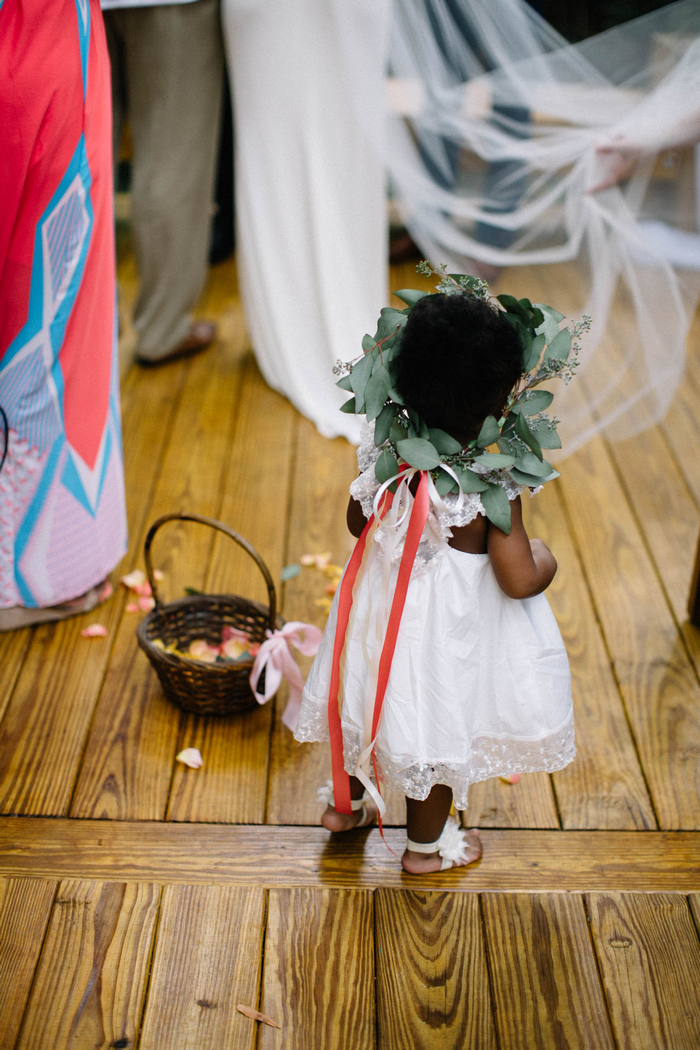 Did you have any 'issues' with the small guest list from friends and family? If so, how did you address them?
We did have some people invite themselves or ask if others could come. We addressed those requests by expressing our sincere wish that we could have everyone we loved in attendance, but by drawing the line at family, that was our standard reply and we stuck to that.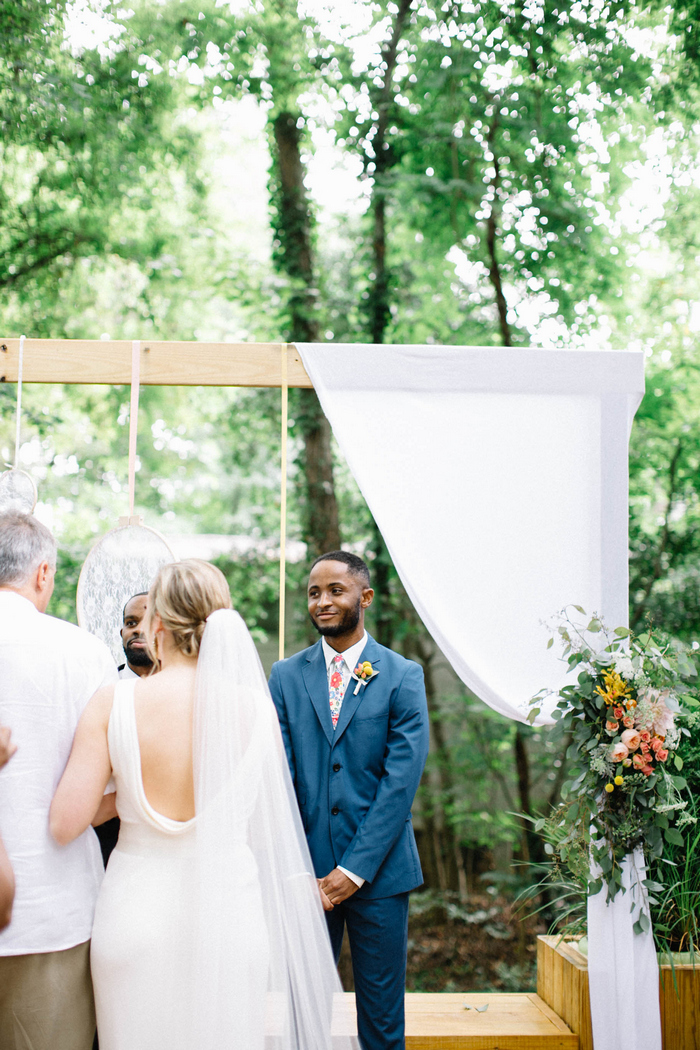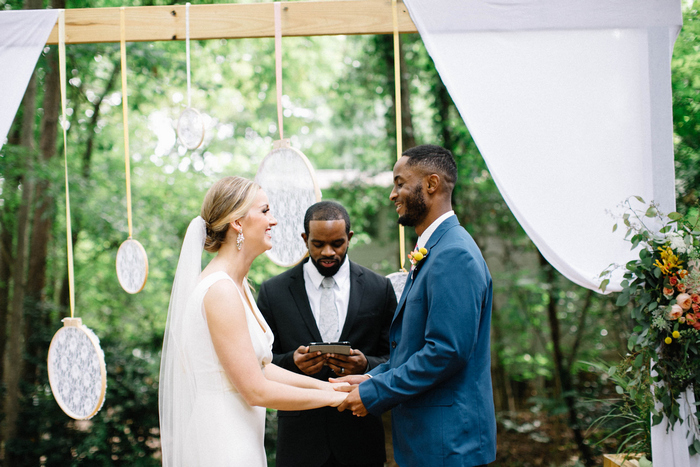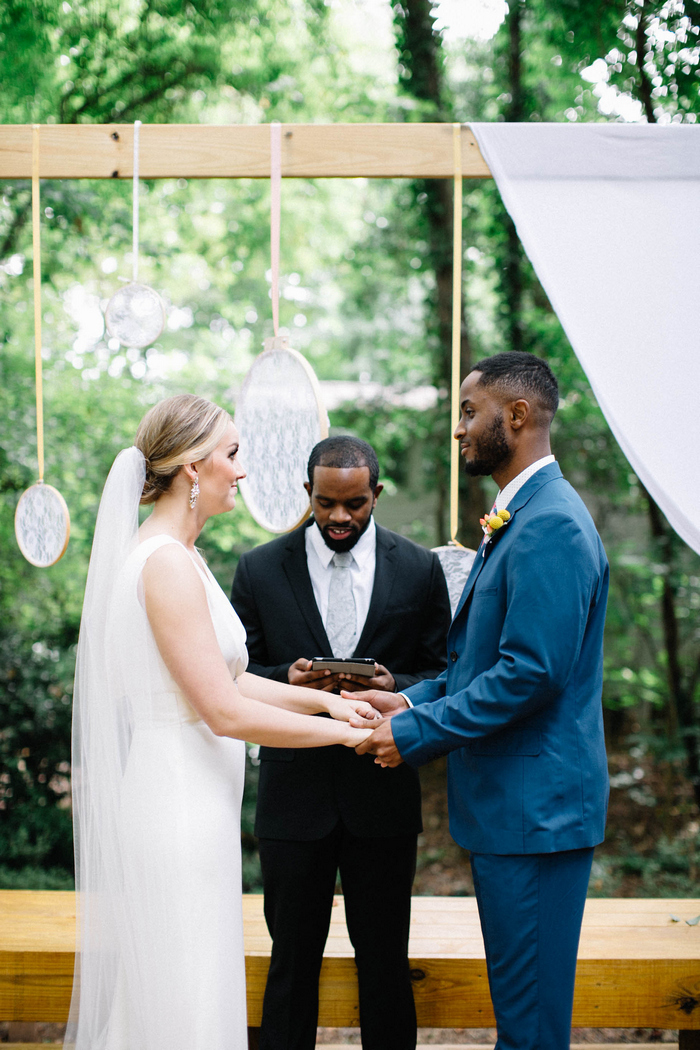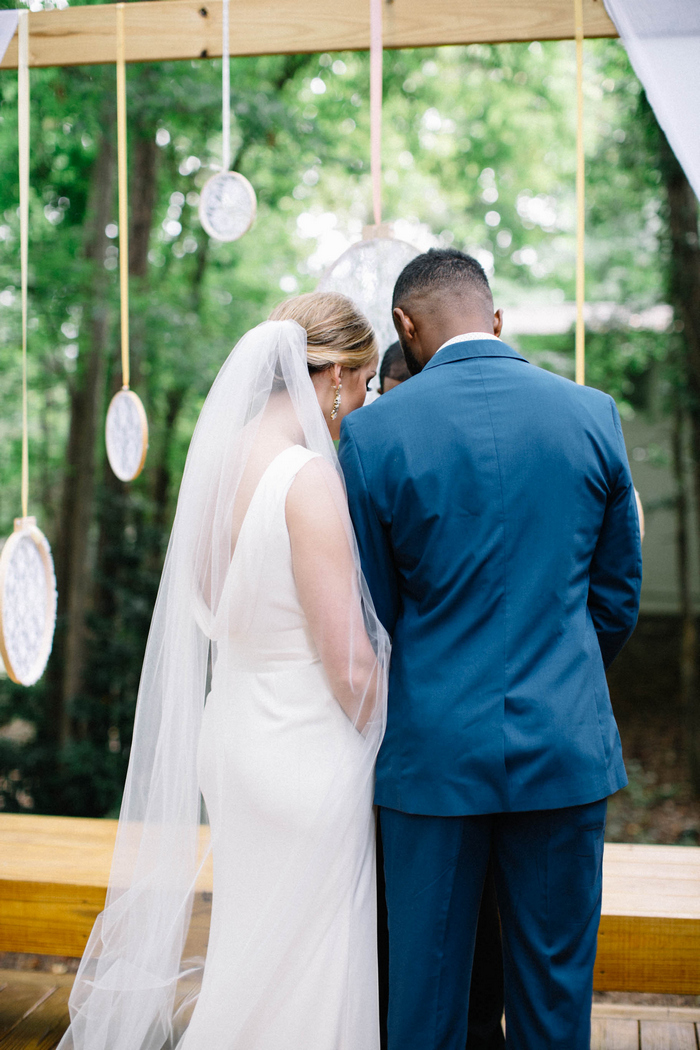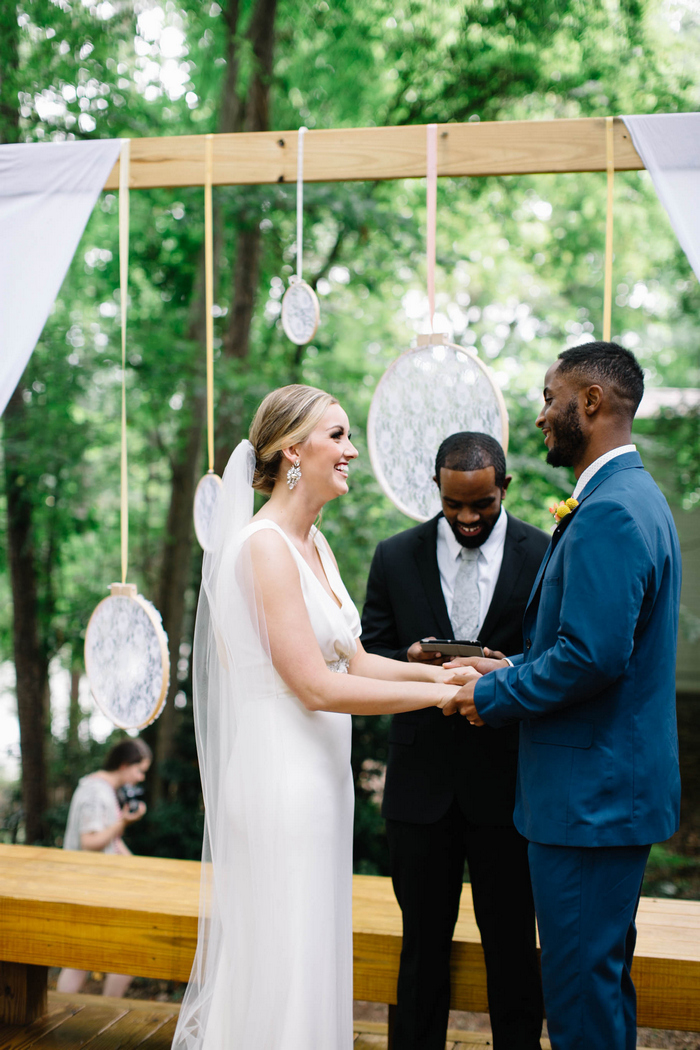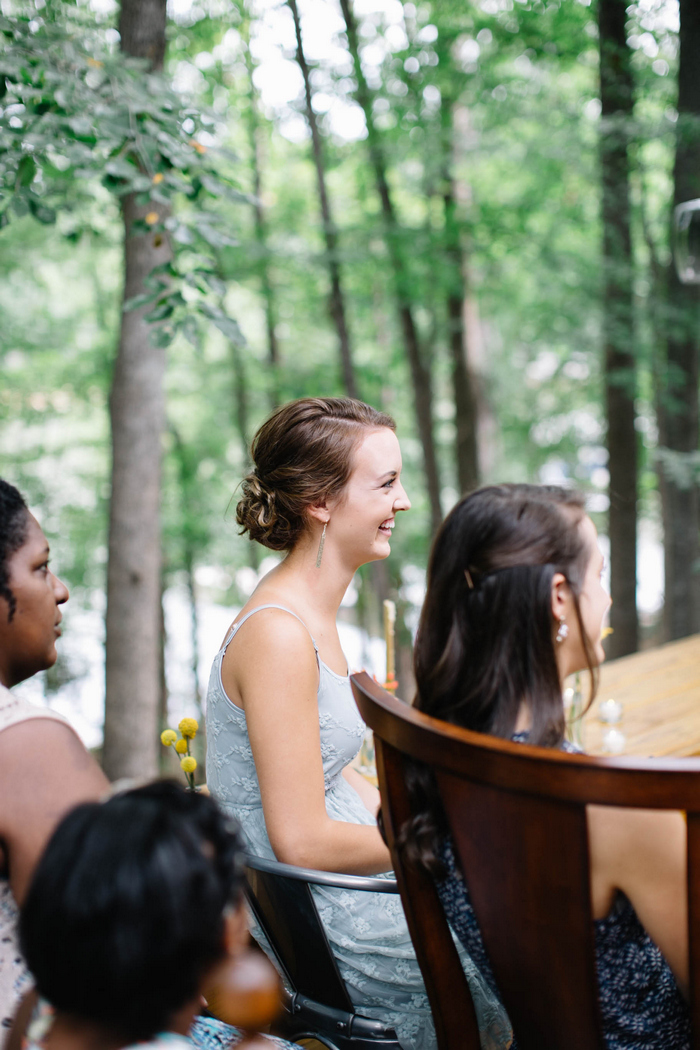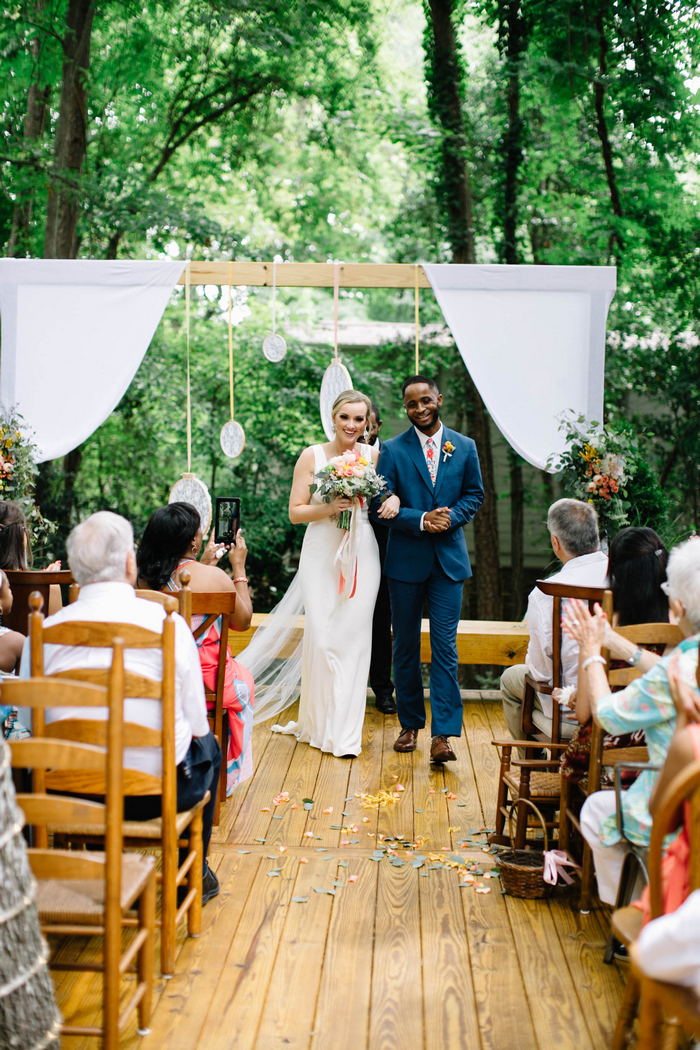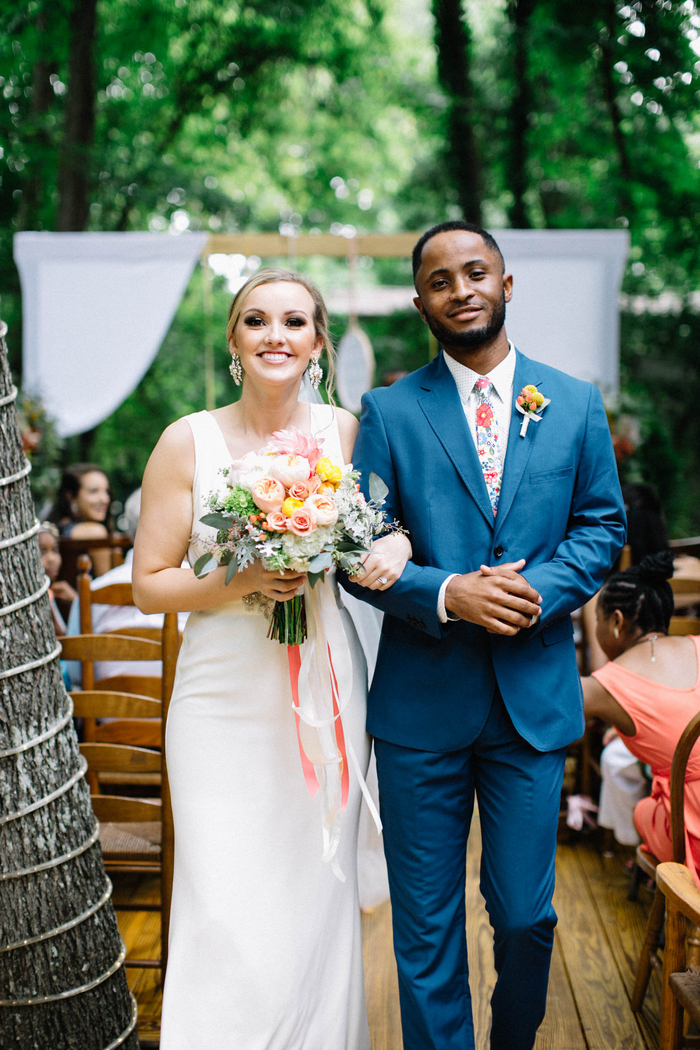 What were the highlights of the ceremony?
The highlights of the ceremony…hmmm. I would have to say first locking eyes with each other as I walked down the "aisle." Aside from that, I would say the excitement of being pronounced "man and wife" after our very short ceremony (~7 min).
What were the highlights of the reception?
Our reception was very laid back and felt like a family reunion– but much more fun! We simply rearranged the chairs into a circle, grabbed some brunch–shrimp and grits, stuffed french toast, fruit salad, mimosas & coffee–and celebrated with those closest to us.
What was the best thing about having an intimate wedding?
The best thing about having an intimate wedding was that it felt like a celebration of our relationship and not a party we were throwing for our guests' sake and enjoyment. We really wanted to take all of the "fluff" out of the day and keep the focus on our love and the joining of two lives.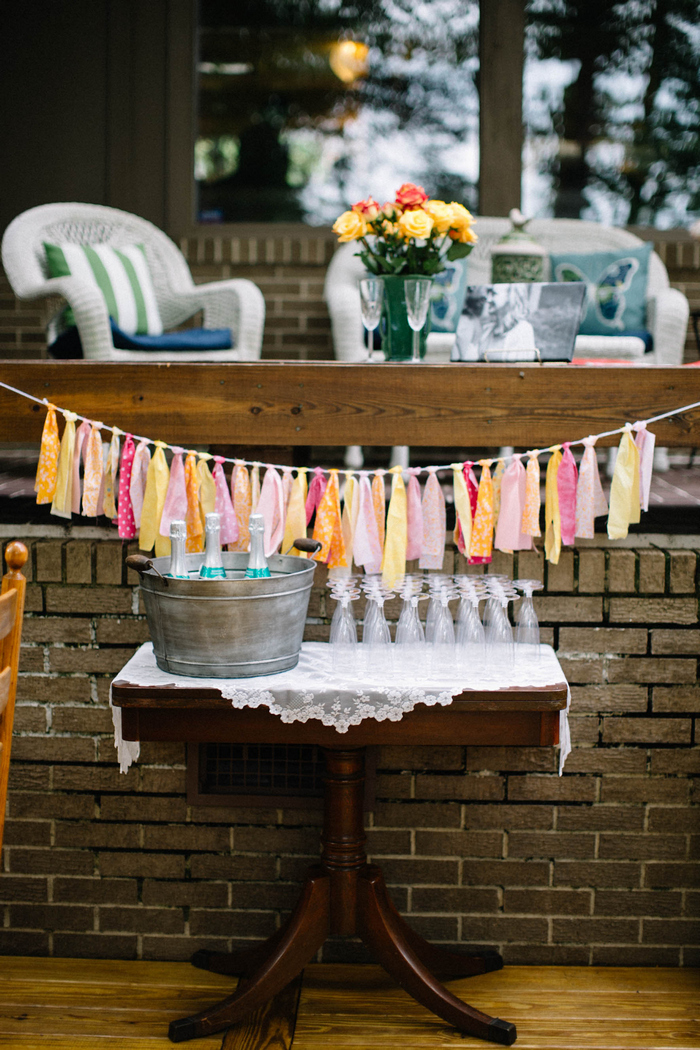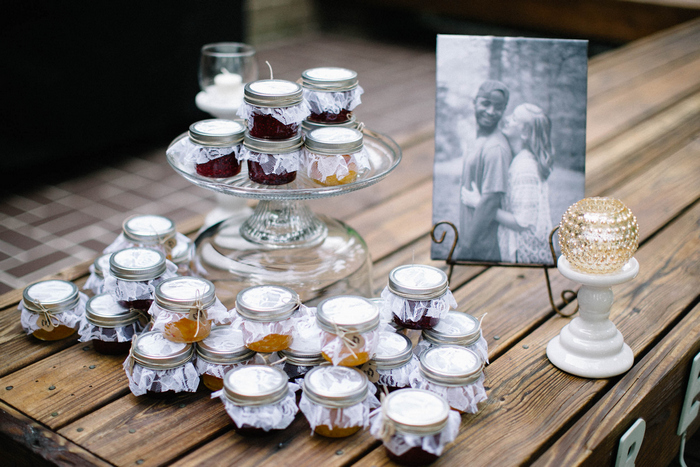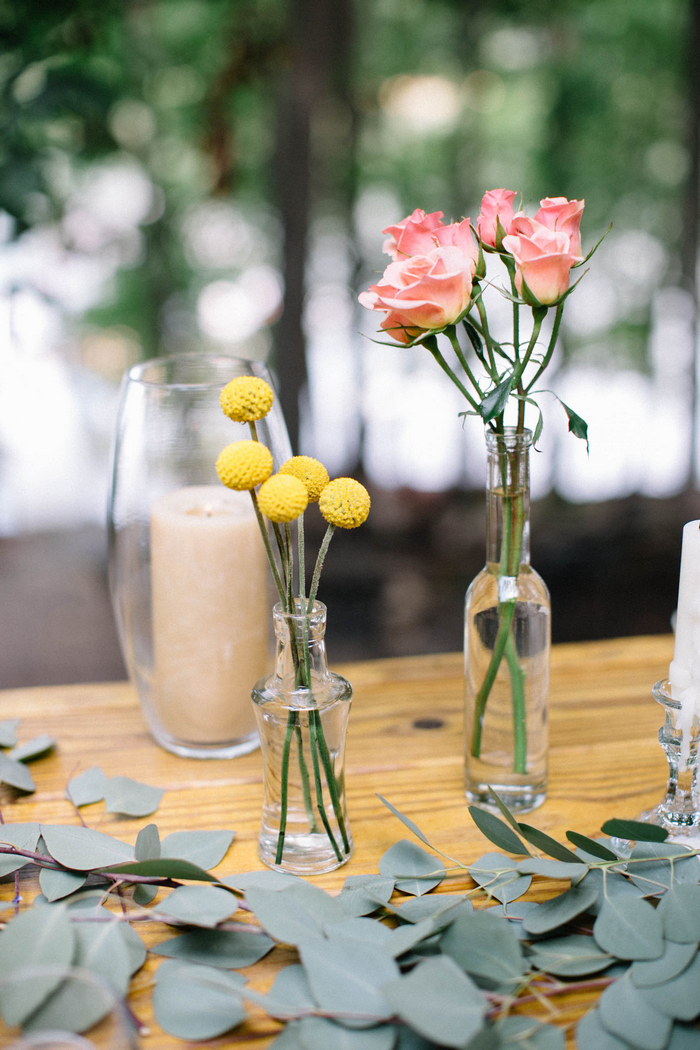 What advice do you have for couples who are considering an intimate wedding?
I would say stay true to your personalities. Do not worry about catering to the whims of those around you. They mean well, but at the end of the day, a wedding should be about the two people joining into the sacred union of marriage–not spending a small fortune to throw a good party for everyone else. Don't let societal standards and expectations of today's weddings dictate YOUR special day.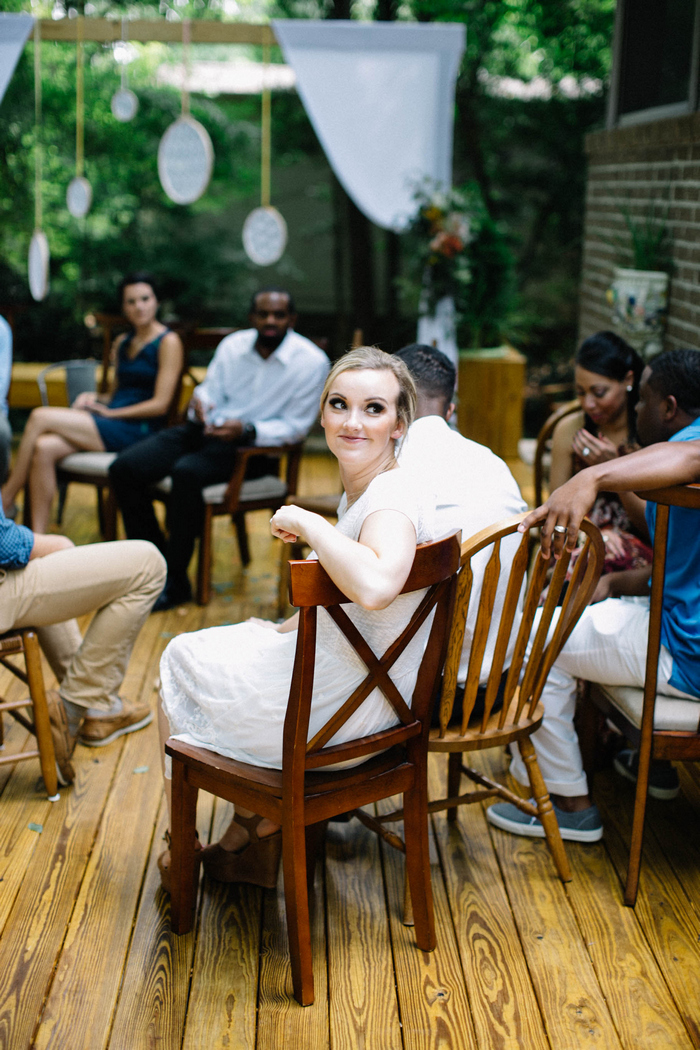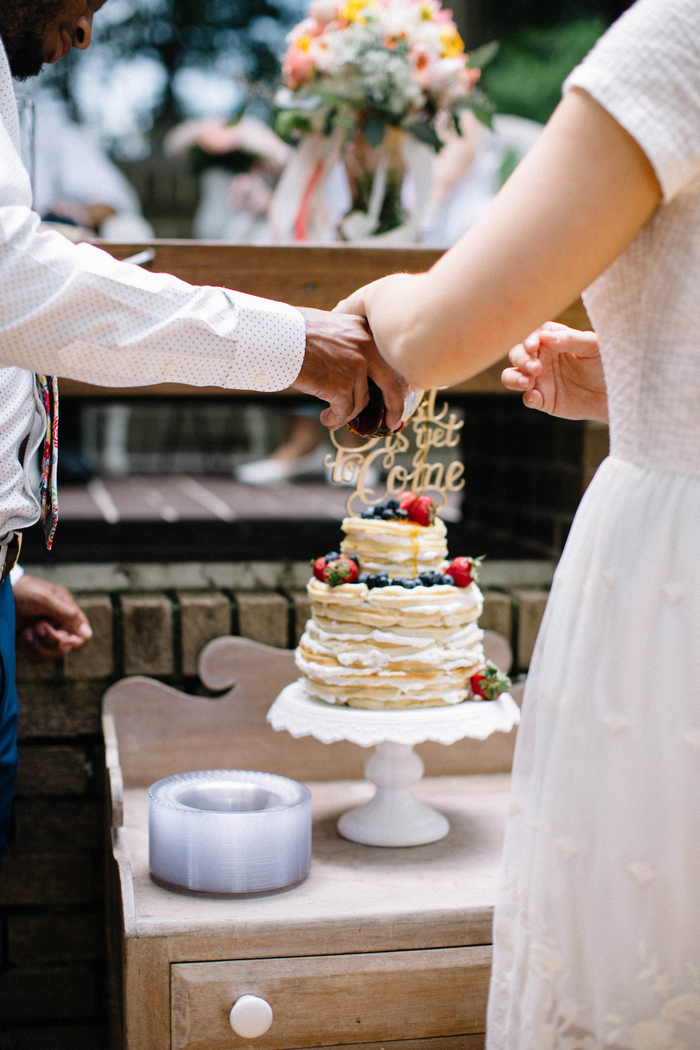 Florist: Aimee Cromer
Caterer: Sullivan's Metropolitan Grill
Photography: Sophie Brendle
Bride's Hair & Makeup: Megan Richards
Grooms Suit: J Crew and Jack Threads
Shoes: Steve Madden
Brides Dress: BHLDN, by Badgley Mischka
Shoes: Steve Madden
Earrings: Erickson Beamon