Apart from the crisp weather, beautiful colors in nature and a new season in fashion, fall offers an array of delicious food choices. So if you're planning a fall wedding, your guests are in luck! Not only can you create a seasonal menu,
you can let the foodie fun continue with edible favors to thank your loved ones with. We've selected 10 tempting DIY treats that you can make for your guests.
1. Whipped Cinnamon Pumpkin Honey Butter
If you ever wanted autumn in a spreadable form, then you have finally found it. This butter has all of the flavors of fall and will be delicious spread on warm bagels and rolls. Just imagine how excited your guests will be to receive this packaged in mini jars. You can find out how to make it yourself over at The Kitchen McCabe.
2. Apple Cider Donuts
The donut of the season! Wrapping these in personalized brown paper bags is the ideal treat for the end of the reception. You can find the recipe for this delicious baked donut here.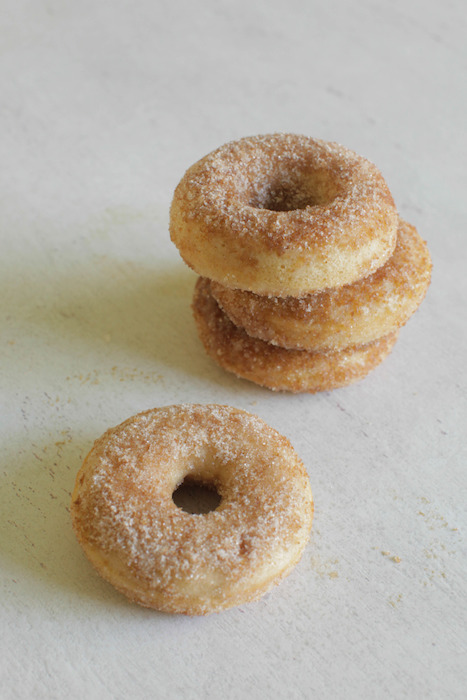 3. Pumpkin Spice Latte Syrup 
It seems that the beginning of fall is no longer signalled by the changing leaves but by the arrival of the Pumpkin Spice Latte. Thanks to this DIY by House of Earnest, you can save your guests the endless trips to the coffee shop. Make a huge batch of syrup in advance then bottle them up as favors.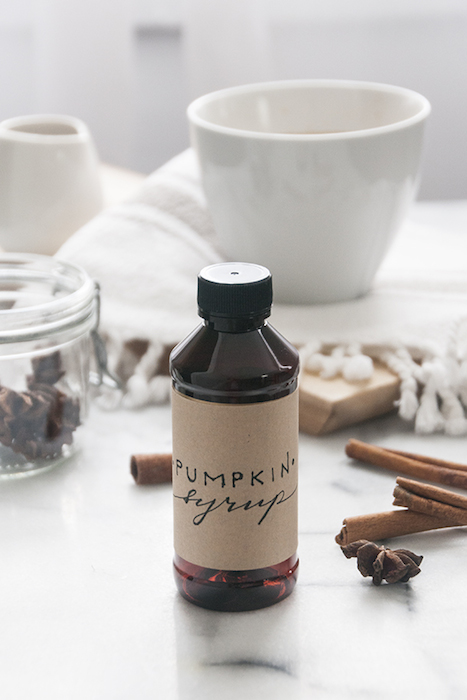 4. Candy Apples
Candy apples are the ultimate nostalgic treat for fall. Evoking memories of trick or treating and carnivals; they are also a fun project that your guests will love. We show you how to make them here.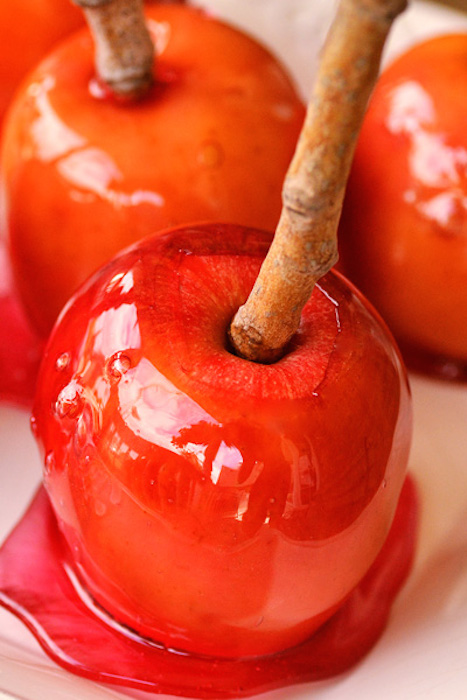 5. Spiced Pumpkin Seed Brittle
With the abundance of pumpkin recipes that you'll be indulging in, this brittle by Honestly Yum will help you use up any leftover seeds. You can box these up in cardboard boxes with stamped initials on the front.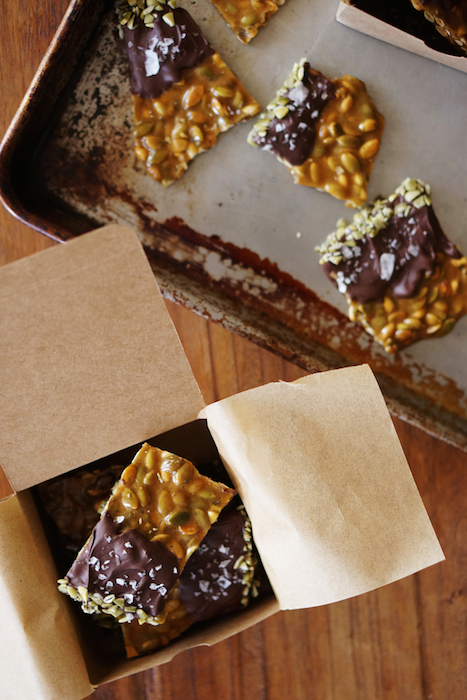 6. Creamy Caramels
If you're having a candy bar these soft caramels will make a great addition. A seasonal candy bar with brittle, bark, fudge and chocolate are great favors for your guests to take home with them. Find out how to make the caramels here on IW.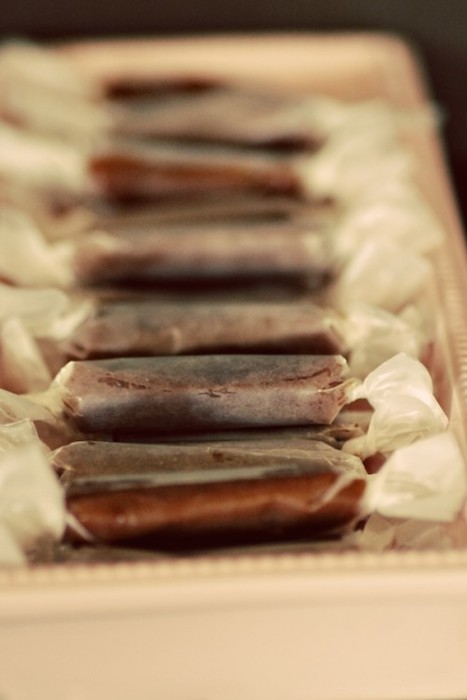 7. Candy Cashews
We've cooked up an addictive recipe for candy cashews. You can present them in jars or paper cones with a handmade label.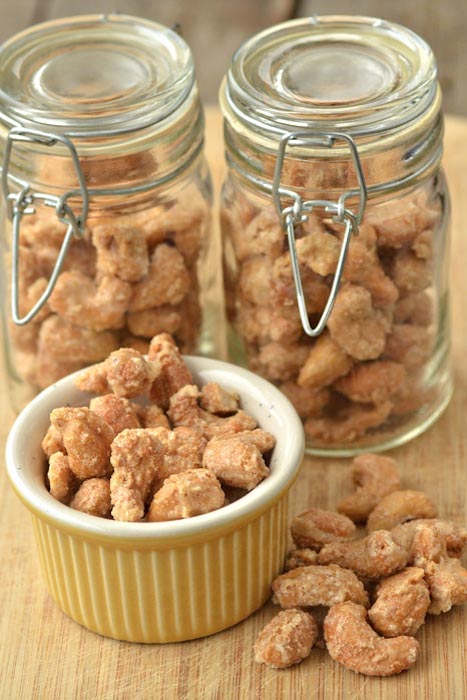 8. Caramel Corn
Yammie's Noshery have a truly delectable recipe for crunchy caramel corn. Serve these up at the end of the night in paper bags, ideal for your guests to munch on the way home.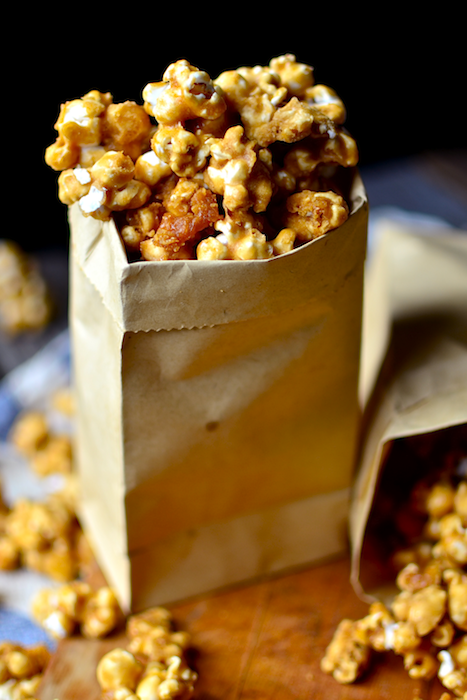 9. Boiled Apple Cider Syrup 
We can't think of a better way to thank your guests than this inspired syrup by Reading My Tea Leaves. This boiled apple cider syrup will see your guests through the season. If you want to make this yourself, recruit some helpers and make a large batch well in advance!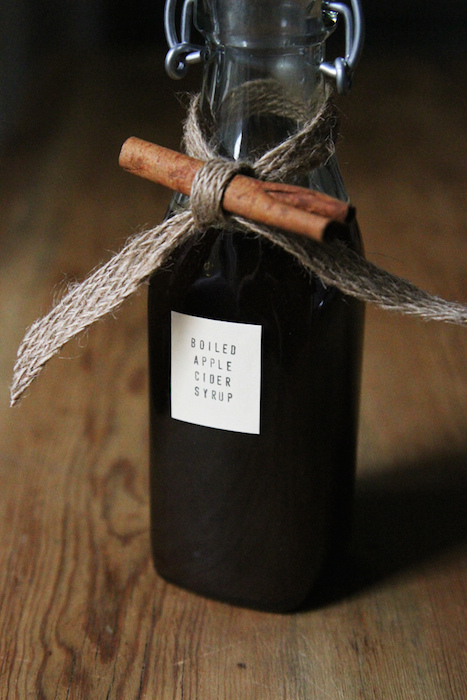 10. Trail Mix 
Trail mix is so good and so simple to make, making it a wonderful favor. Use this recipe by Will Cook For Friends for inspiration. You can prepare jars of the mix in advance to give to your guests or opt for a pick and mix bar of ingredients for your guests to create their own!