When it's time to think about the design of your wedding menu, go beyond fancy calligraphy and think of creative ways to make your menu to stand out. By creating an impressive menu you can keep your guests intrigued (and occupied) until their food arrives. There's an abundance of innovative options to choose from and a small detail like this will have a big impact on your overall look.
A multipurpose menu is a great way to go; it saves room on the table and checks two boxes. You can have your menu printed on a brown paper bag or muslin bag and place bread or cutlery inside. Having your menu on the wine bottles will also serve as a nice keepsake too. Likewise, a printed menu around your napkins is a contemporary and effective idea.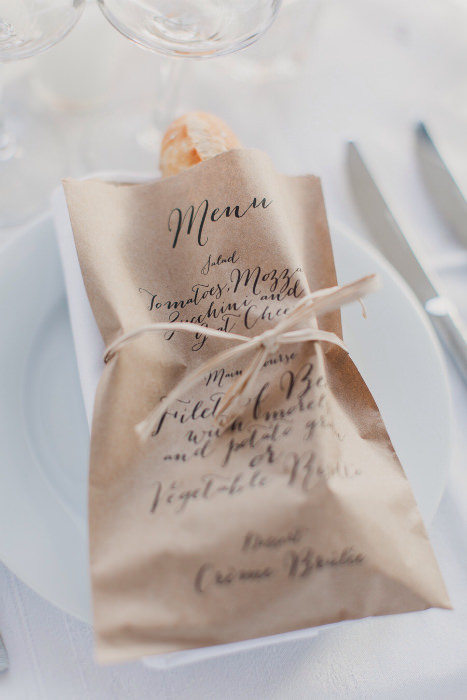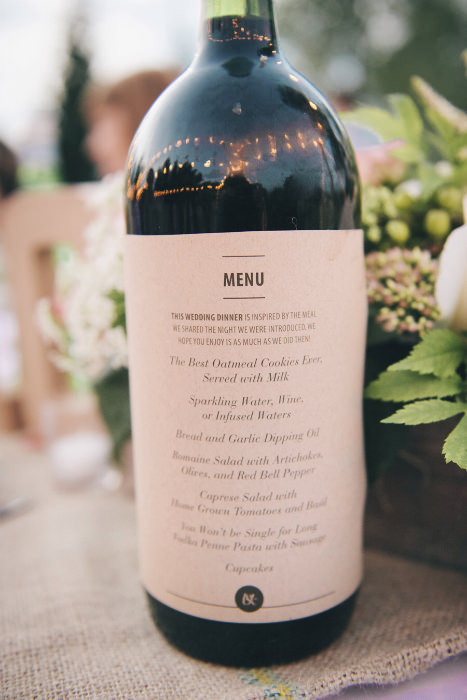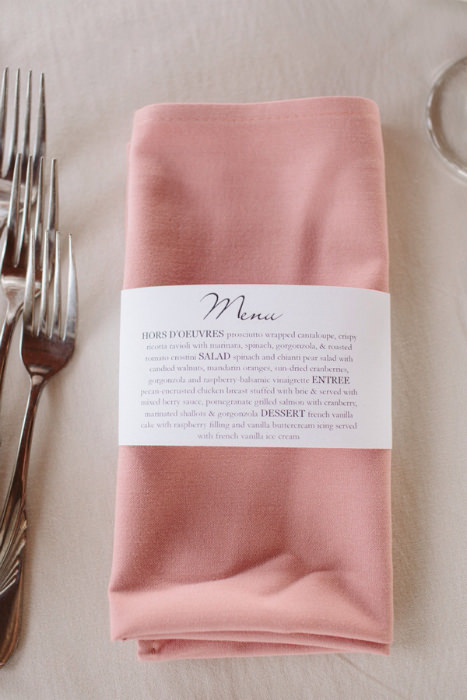 Miniature versions of anything always have a way of looking cuter than their larger counterparts. For a book themed wedding, print your menus inside a small vintage book. Tiny parcel tags wrapped around the cutlery are ideal for rustic affairs. If your nuptials are inspired by art or in a gallery venue, a mini easel with the menu propped on it is a genius idea. If you fancy a fun activity for your guests, then a paper fortune teller (cootie catcher) game can double up as a menu.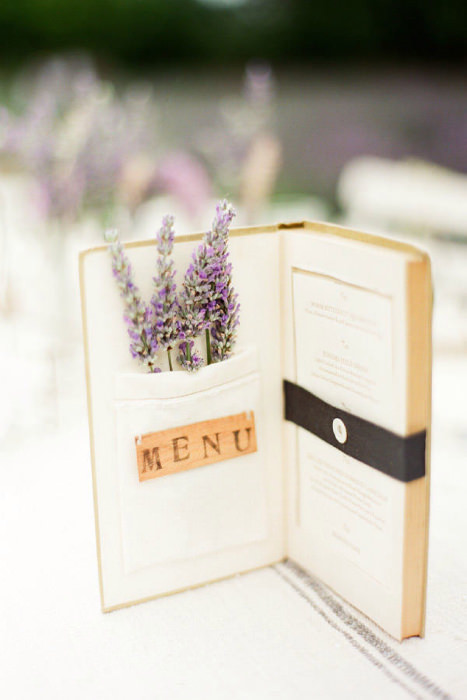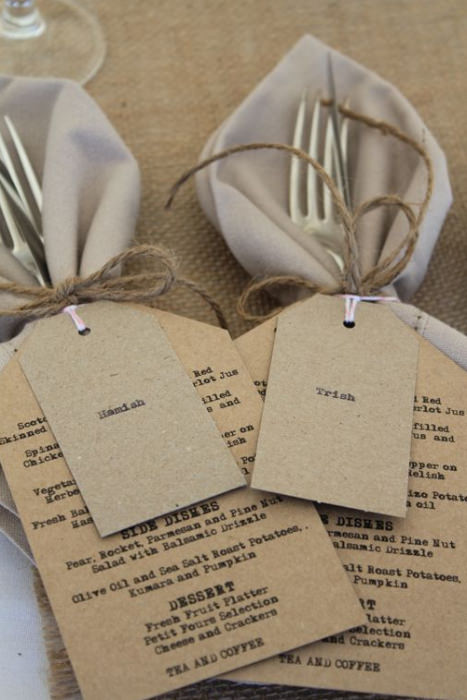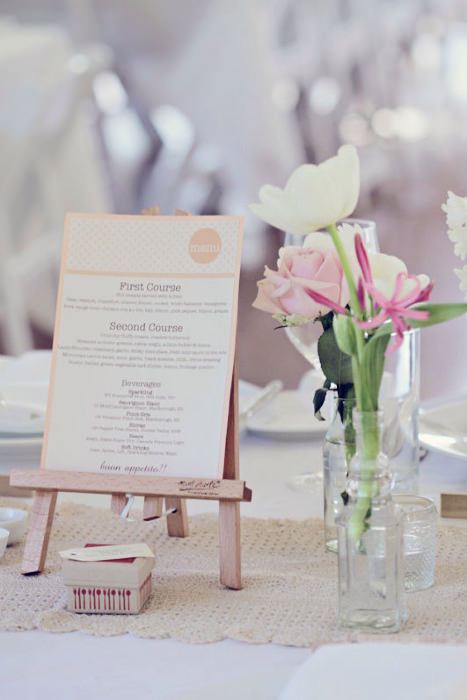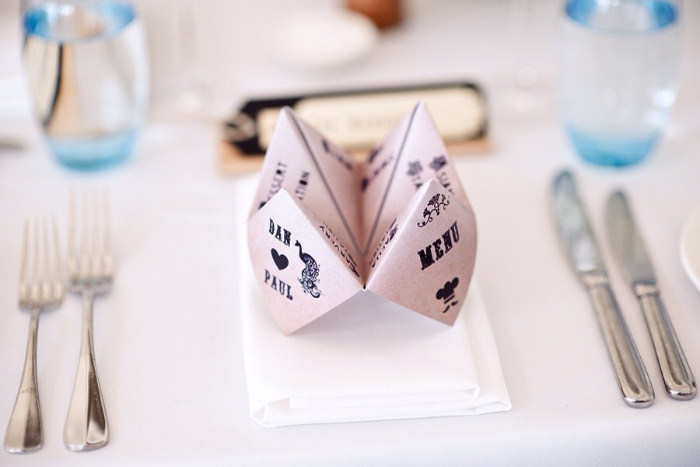 On the other end of the spectrum are oversized menus. These can replace individual menus on the table and work as a great accessory for your venue. A large chalkboard with stenciled lettering is a formal alternative to casual handwritten boards. A distressed crate will work well for a backyard wedding and is a great DIY project.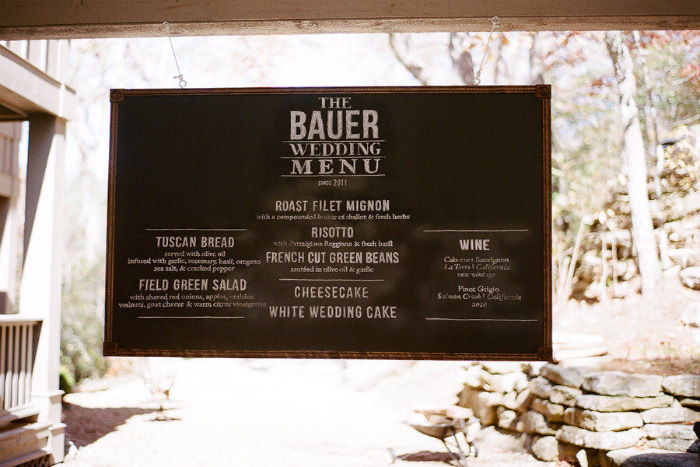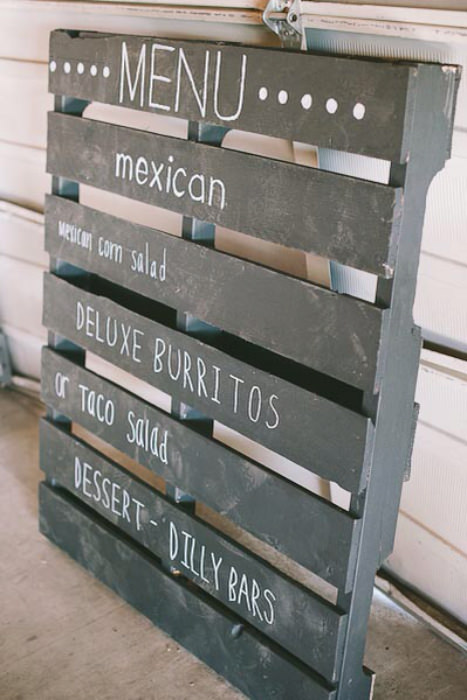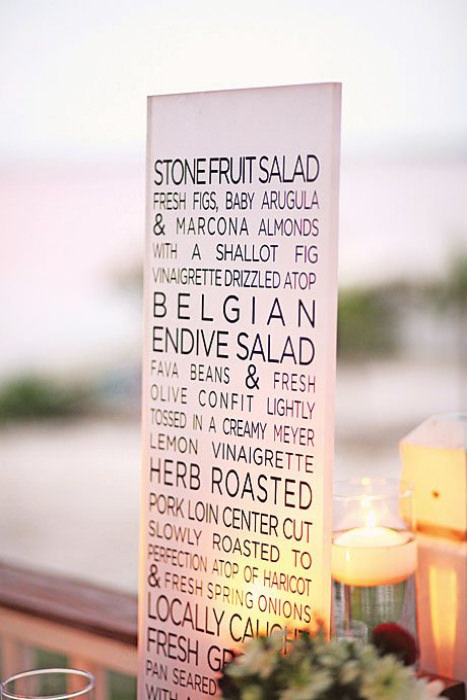 If you had more of a conventional menu design in mind, all it requires is a simple change to elevate it. Switch your design from paper or card and add some texture. A burlap backing offers a handmade style ideal for barn weddings. For a bold and fashion-forward look you can write your menu on a panel of leather or faux crocodile skin.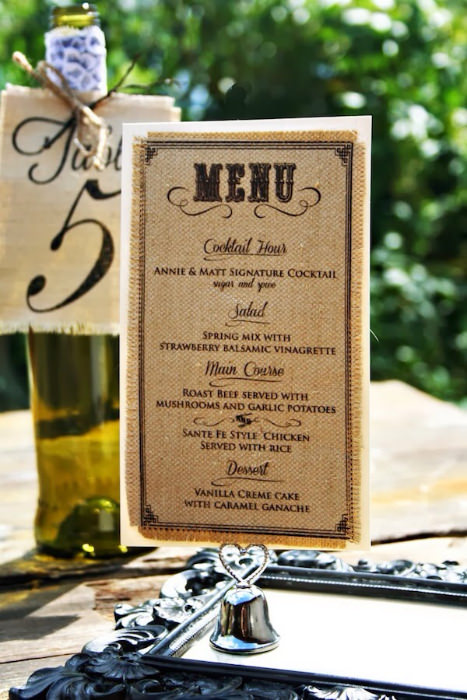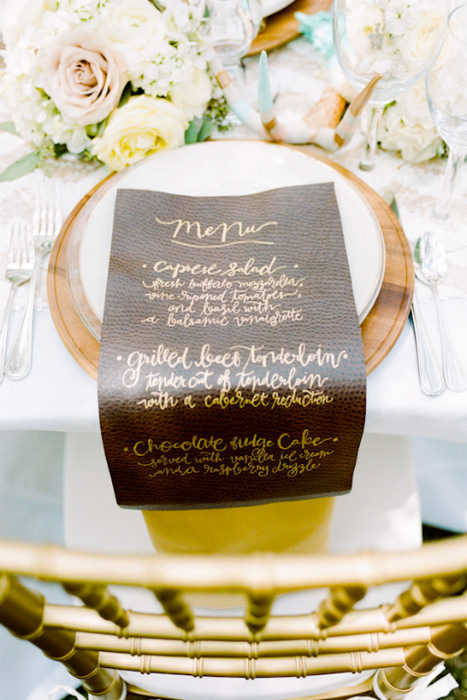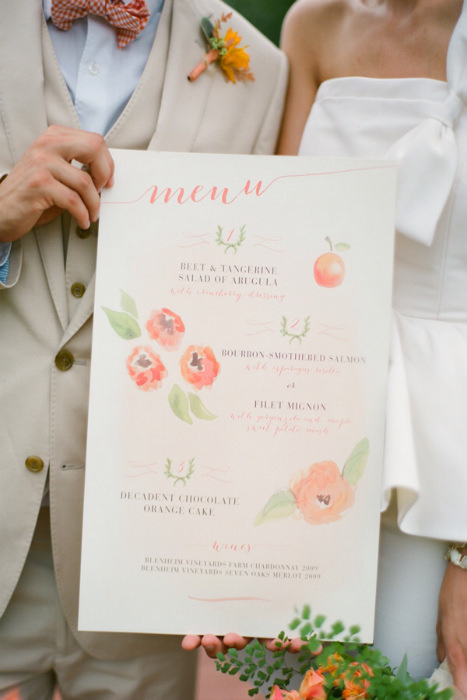 Photo one: stylemepretty.com; Photo two: hitchandsparrow.com; Photo three: weddingchicks.com; Photo four: ktmerry.com; Photo five: pinterest.com; Photo six: poppylanephotography.com; Photo seven: objektiv.com.au; Photo eight: ozzygarcia.com; Photo nine: ruffledblog.com; Photo ten: brides.com; Photo eleven: pinterest.com; Photo twelve: 100layercake.com; Photo thirteen: elisabricker.com;