One dress isn't always enough. If you can have two gorgeous wedding dresses, why not? Even if you're having an intimate wedding, a second dress is a great way to have a more informal dress for your reception. If you're eloping and having a reception at a later date, then having two dresses to fit in with the separate occasions is also a great idea. A different reception dress not only gives you the chance to enjoy a night of dancing and dining, but also gives you the ability to show off a different look.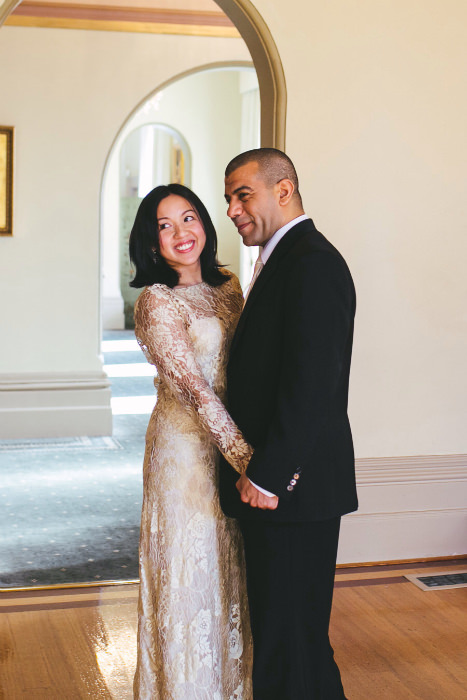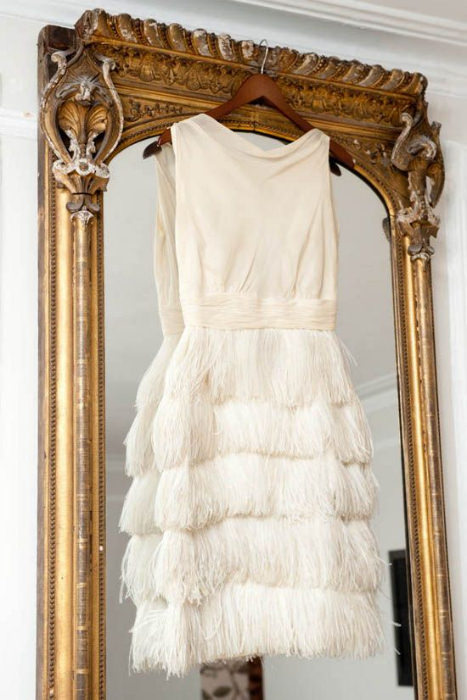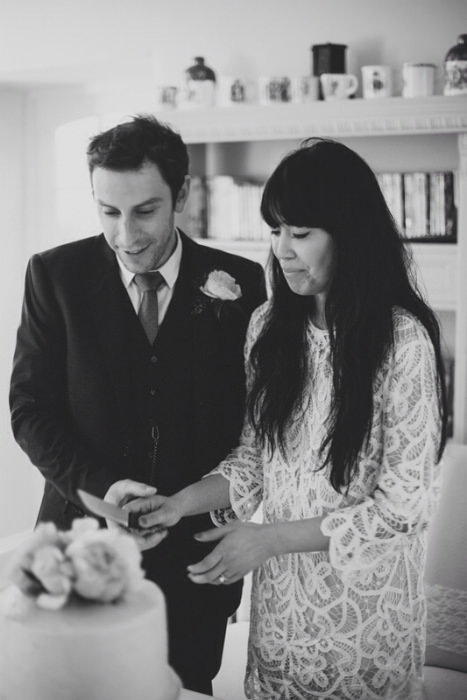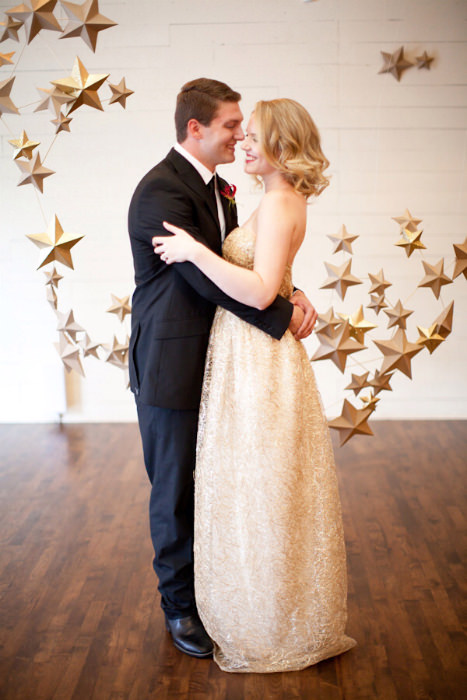 A reception dress doesn't need to be short; long dresses work just as well. If your ceremony dress is quite formal then a more streamlined silhouette for the evening will work, even if it is full-length. For longer dresses that still make a statement, graphic details and lace cut-outs look great. Sequins are a bold choice, especially in longer lengths, but perfect for formal receptions.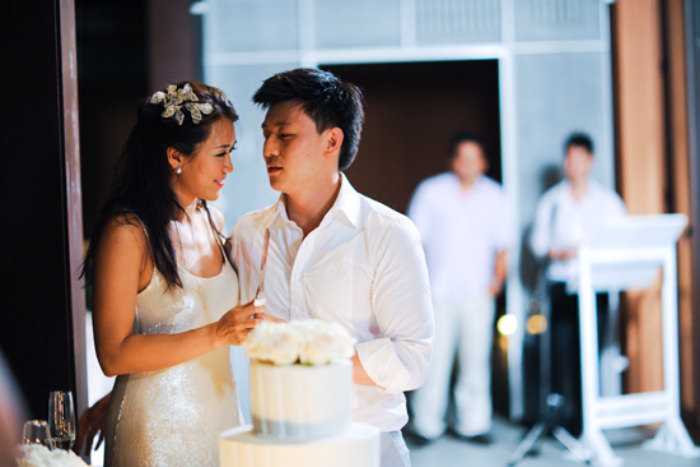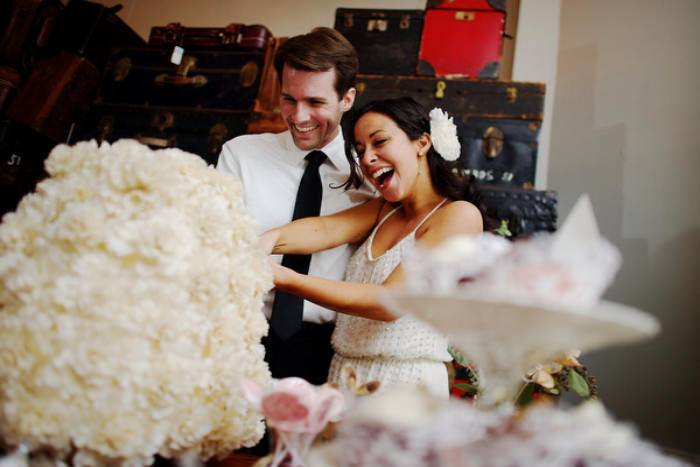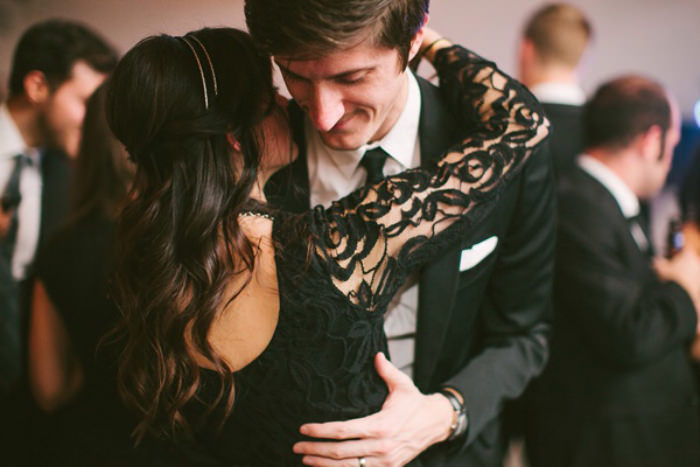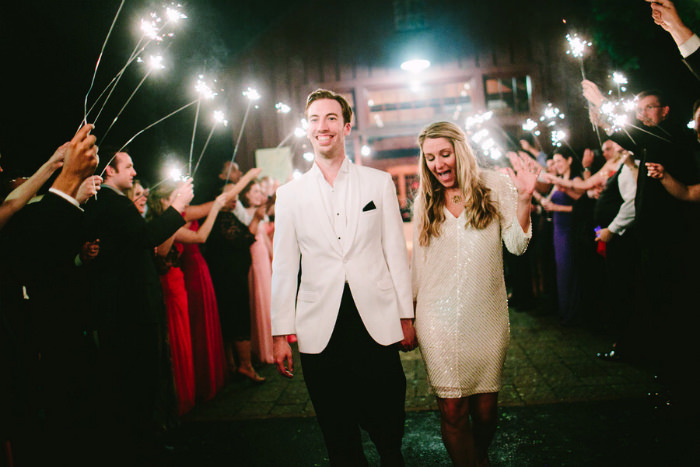 Short dresses let you relax and give you enough movement to enjoy the night. Little white dresses still have a bridal feel and with so many details to choose from, they are the ultimate reception dress. Feathers, flared skirts, embellishments and ruffles are just a few options. It's also a nice way to wear a shorter version of your ceremony dress to tie in some of the same details. If you're having a multi-cultural affair then the reception could be where you decide to wear your culture's traditional dress.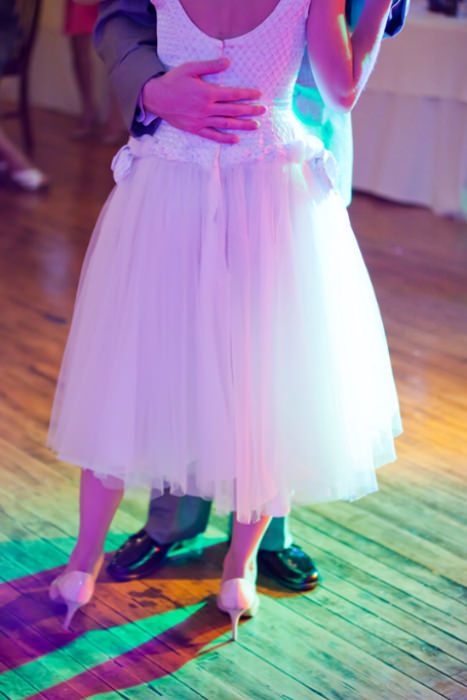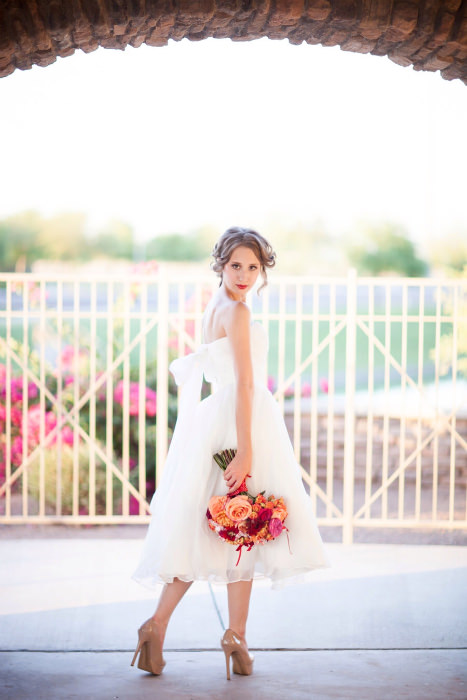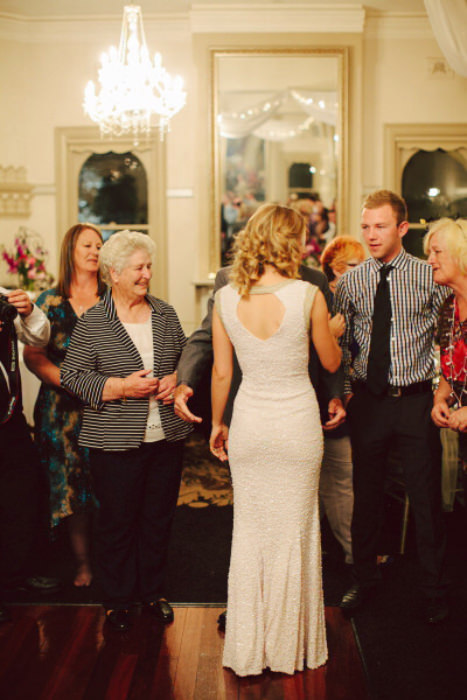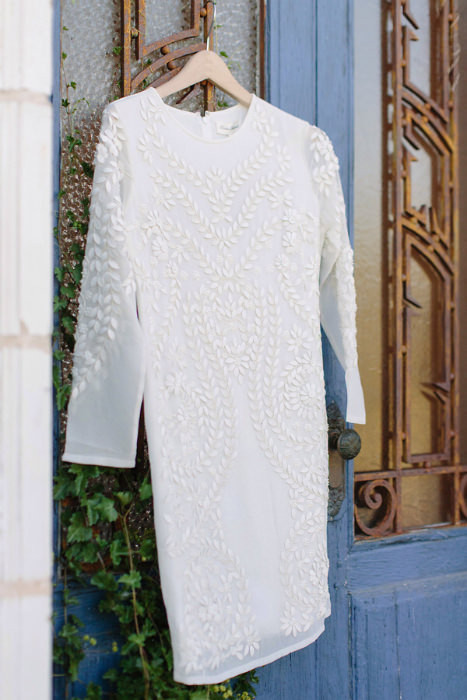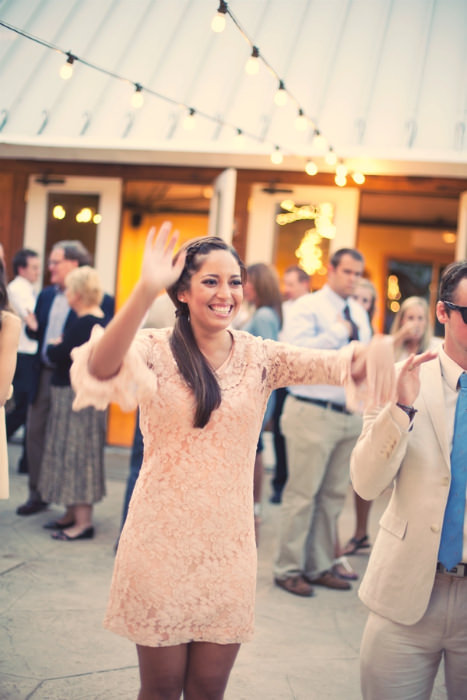 If you want to ditch the white and wear color in the evening, there are so many ways to incorporate it. A bright colored dress will have you standing out and will look great in a countryside or garden reception. Black looks stunning for formal and black tie receptions. This is also an opportunity to play around with your wedding colors, especially if you use them in your shoes and accessories.
 Photo one: oyphotography.com.au; Photo three: pinterest.com; Photo four: rockmywedding.co.uk; Photo five: ruffledblog.com; Photo six: polkadotbride.com; Photo seven: weddingchicks.com; Photo eight: haleysheffield.com; Photo nine: claireloveslove.com; Photo ten: gabrielandcarin.com; Photo eleven: etsy.com; Photo twelve: justinaaron.com.au; Photo thirteen: heatherhawkinsphoto.com; Photo fourteen: alixannlooslephotography;