There are so many advantages to eloping; cost savings, less stress, less distraction – and the opportunity to wear what you want! Whether you prefer ultra glamorous or super simple, Etsy has oodles of dresses that suit any style. Here are 10 of our faves!
Despite the fact that your ceremony may only involve one or two other people, you can still add a touch of glamour to the day with your dress, like this silver and grey wedding gown from CarouselFashion.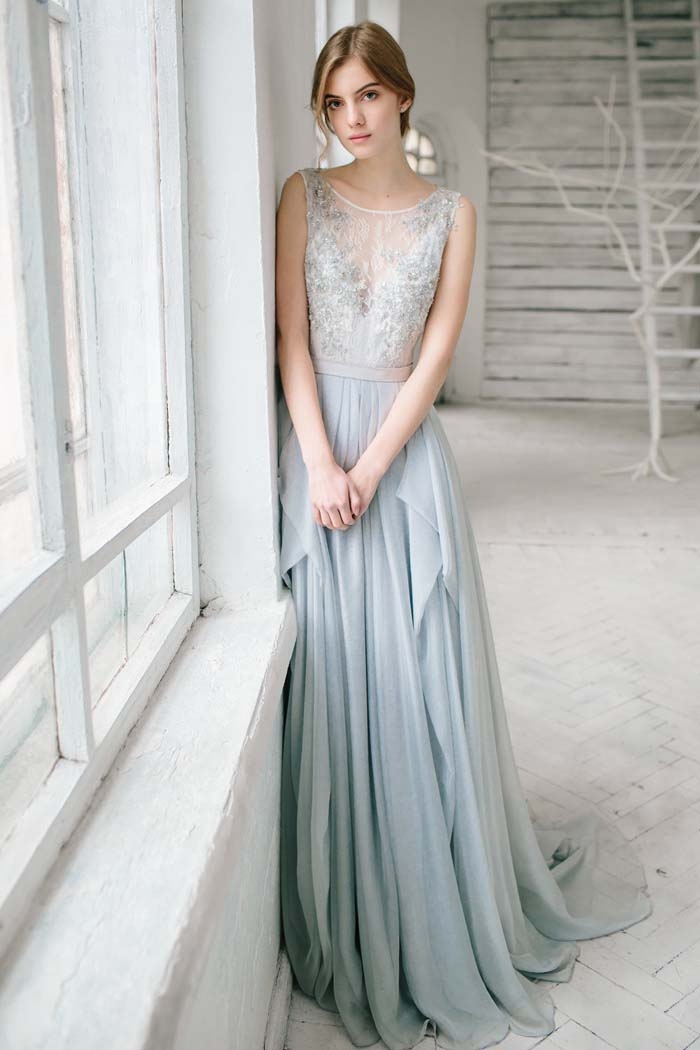 This ballerina, half sleeve dress from CleoandClementine has a laid back look with a touch of whimsy and playfulness.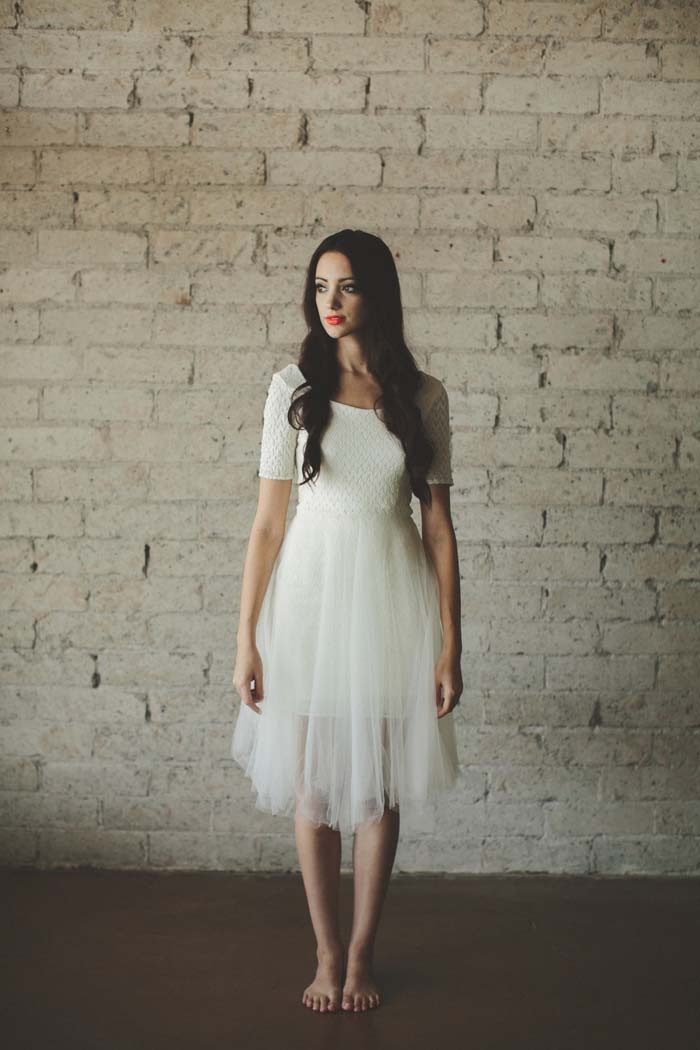 You may be looking for a way to elope while still keeping the vibe of a wedding. This Satin, tea-length elopement dress from louloudimeli is your answer! This dress has the look that sets it apart from a traditional wedding gown, but it still signals to everyone that you are definitely about to be married.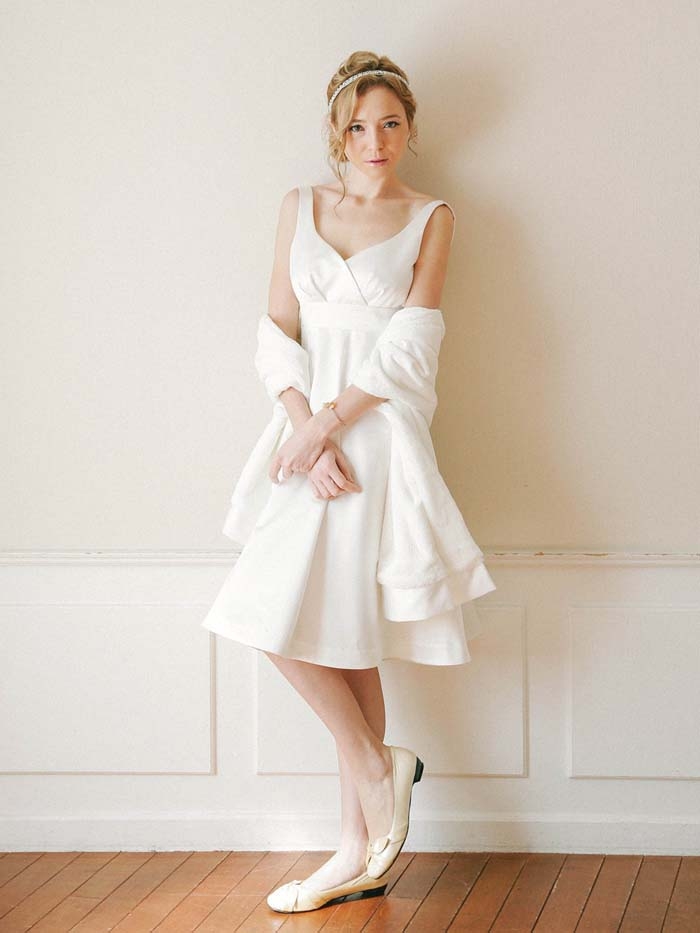 Another simple dress that would be perfect for somewhere warm is this simple, sleeveless dress from Lennyfashion.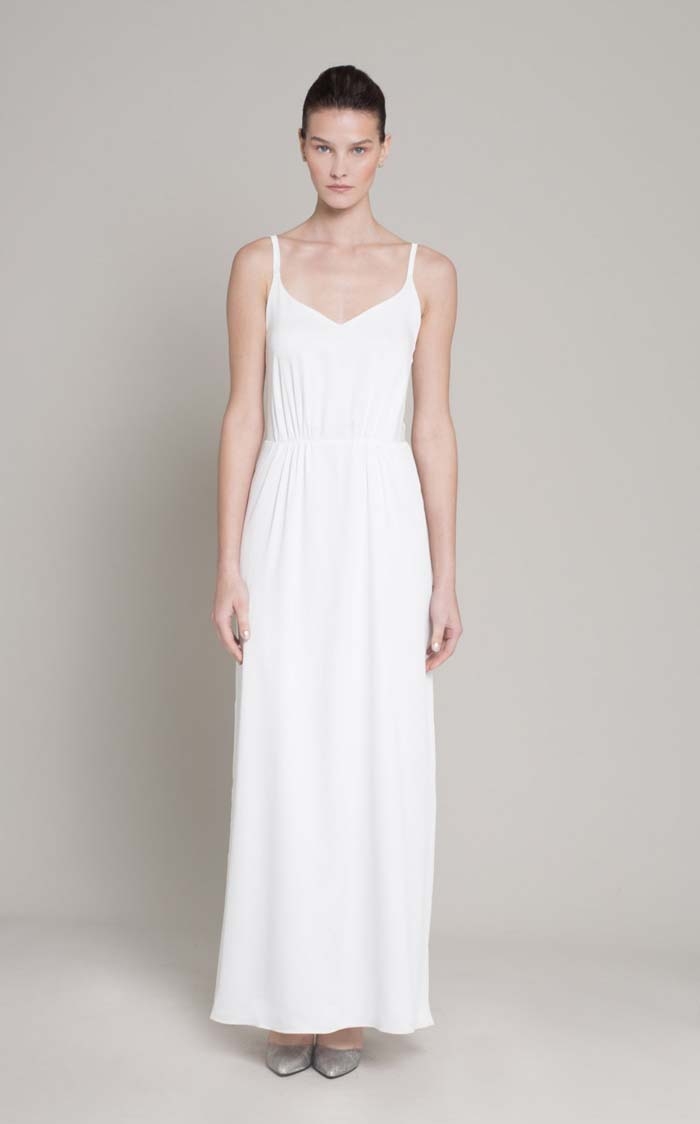 This simple elopement dress with lace illusion neckline from CarouselFashion is sweet and ultra romantic.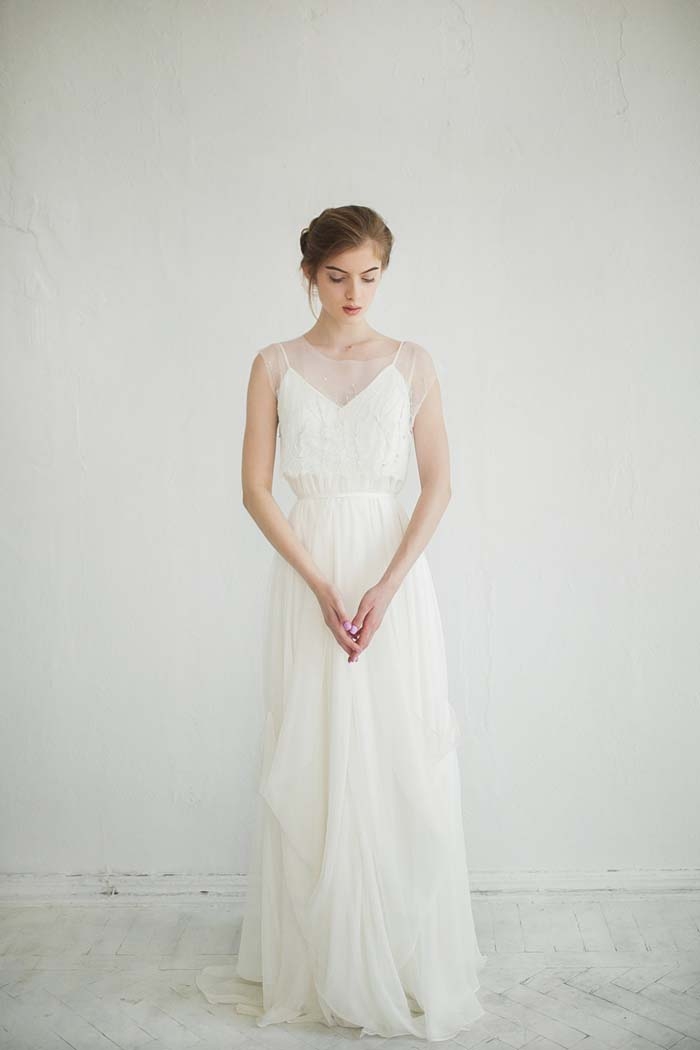 If you are looking for a dress that is modest where it counts, but still has a bit of personality, we suggest this ultra sophisticated, backless maxi elopement dress from BLUSHFASHION.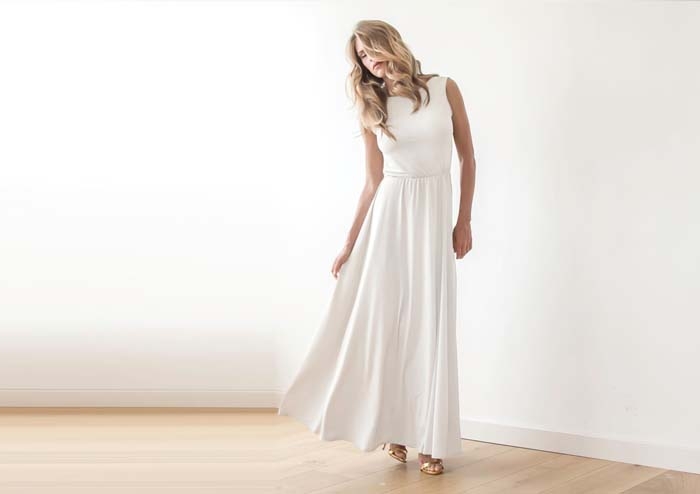 If you're a crazy, fun bride who has been looking through elopement dresses and not finding anything that captures who you are, have no fear because this gold, sequin, dress with a ballerina skirt from CleoandClementine is your dress!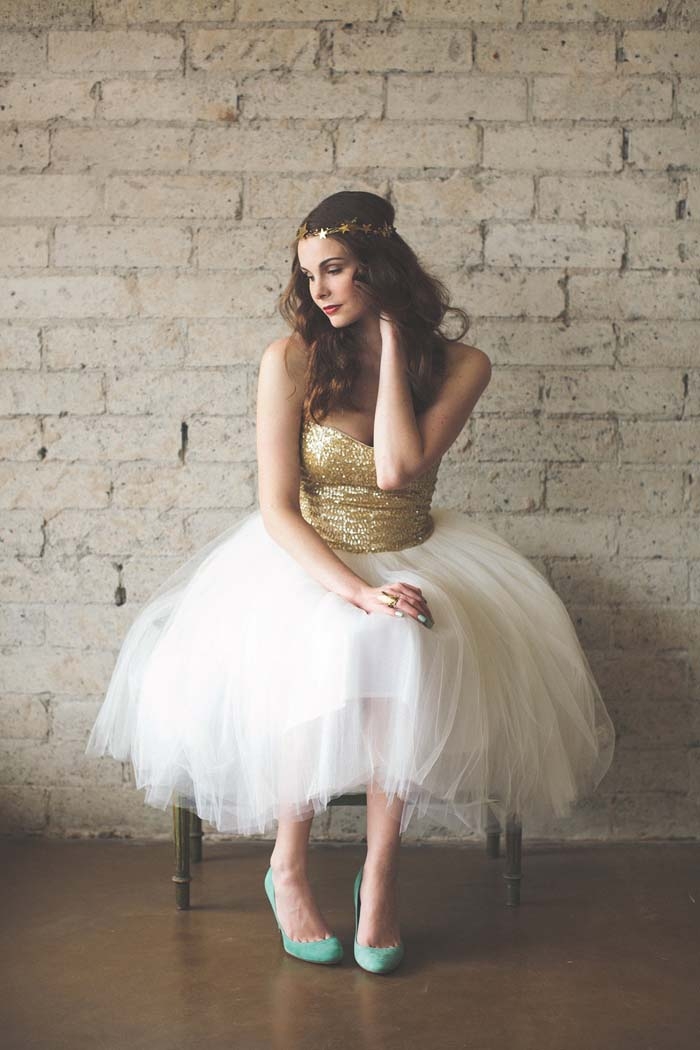 A bride who wants to incorporate her love of all things vintage would look amazing in this tea-length, taffeta elopement dress from thepeppermintpretty.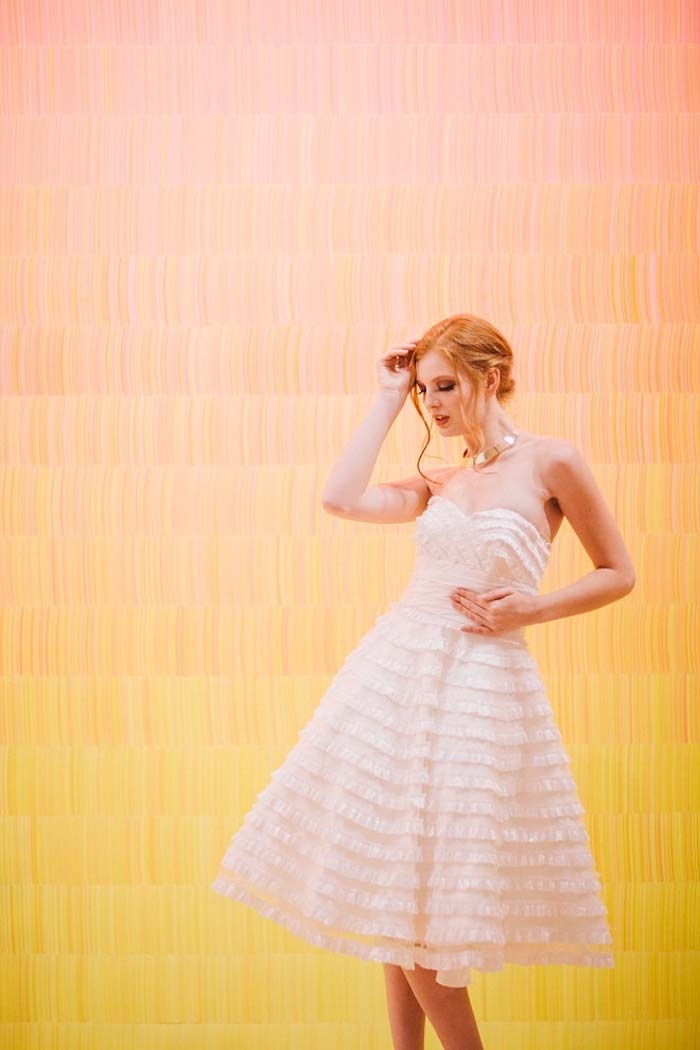 A dress that definitely screams princess bride without being too over the top bridal is this blush pink colored, off the shoulder dress from JillianFellers.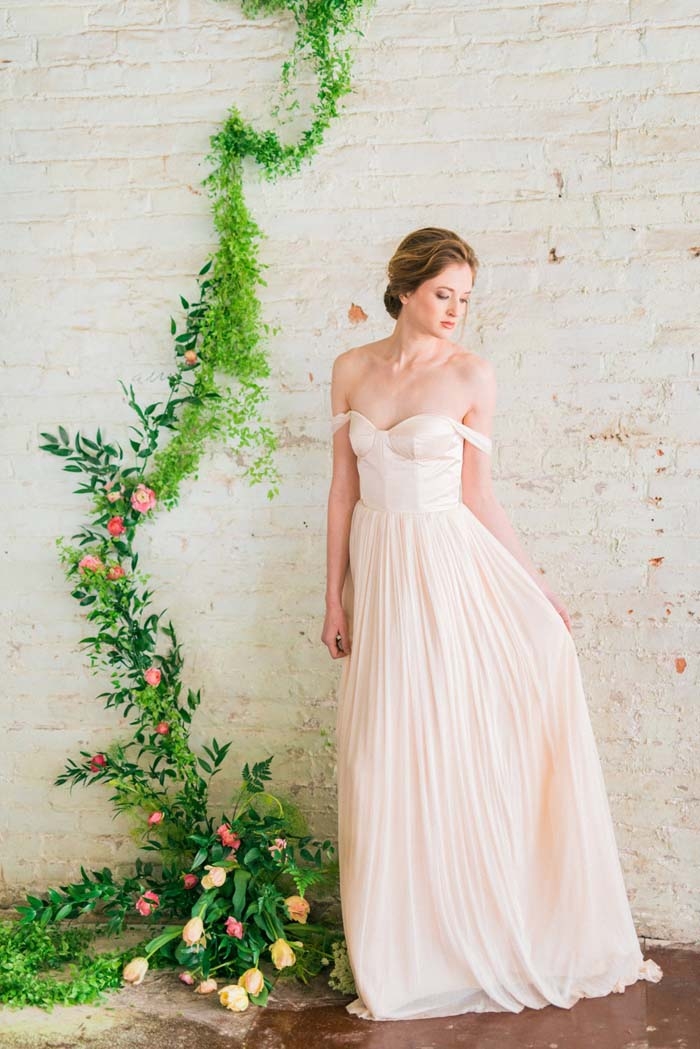 We love this very regal and sophisticated sleeveless, shimmer, and lace elopement gown from JillianFellers.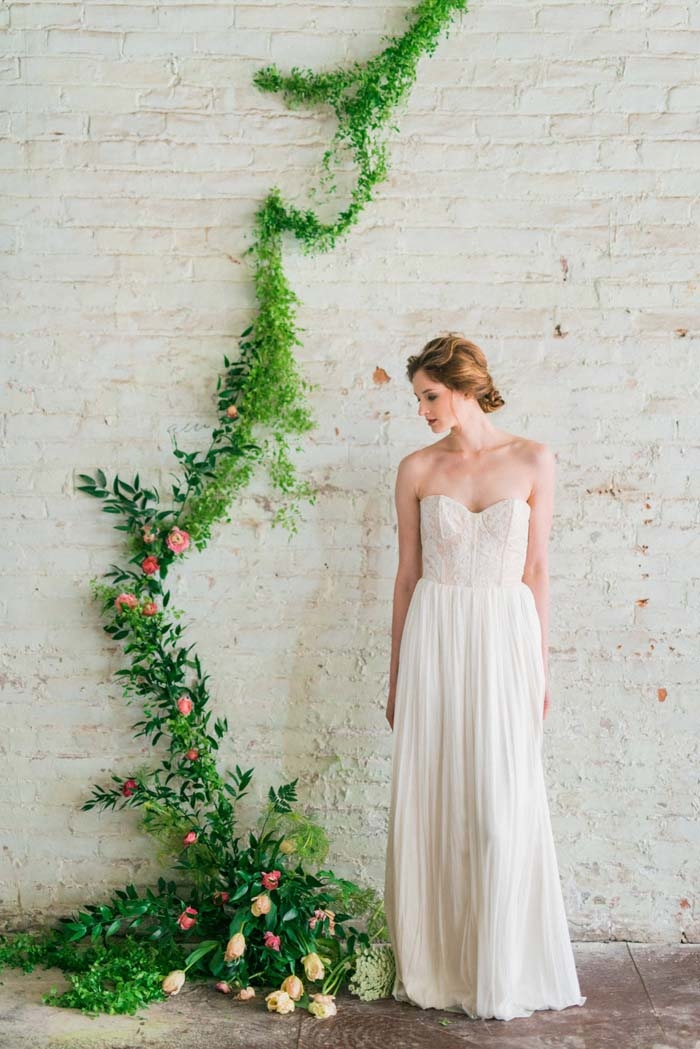 *This post includes Etsy Affiliate links