For many brides, one of the most exciting parts of the wedding planning process is buying the dress. For the winter bride, however, finding the dream dress can be more of a challenge. After all, a sleeveless gown isn't all that comfortable when the temperatures drop below zero! Enter the cover-up. Not only do cover-ups make a wonderful fashion statement, they will keep you toasty in your dream dress!
We've found 12 lovely winter cover-ups from Etsy that are perfect for winter weddings.
This glamourous faux fur shawl from DavieandChiyo can be dressed up or down depending on your look. You can wrap it, or drape it off of your shoulders. How versatile!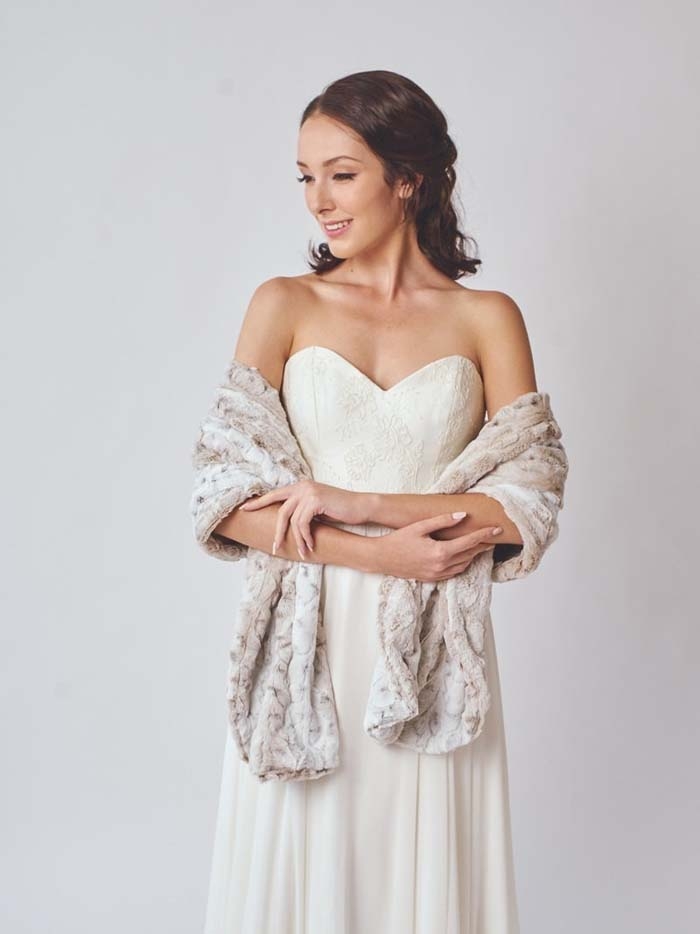 If you're not planning on being out in the cold too long and you're looking for something more decorative than warm, we suggest this sheer tulle bolero from JULfashion. The material gives the bolero a light airy look.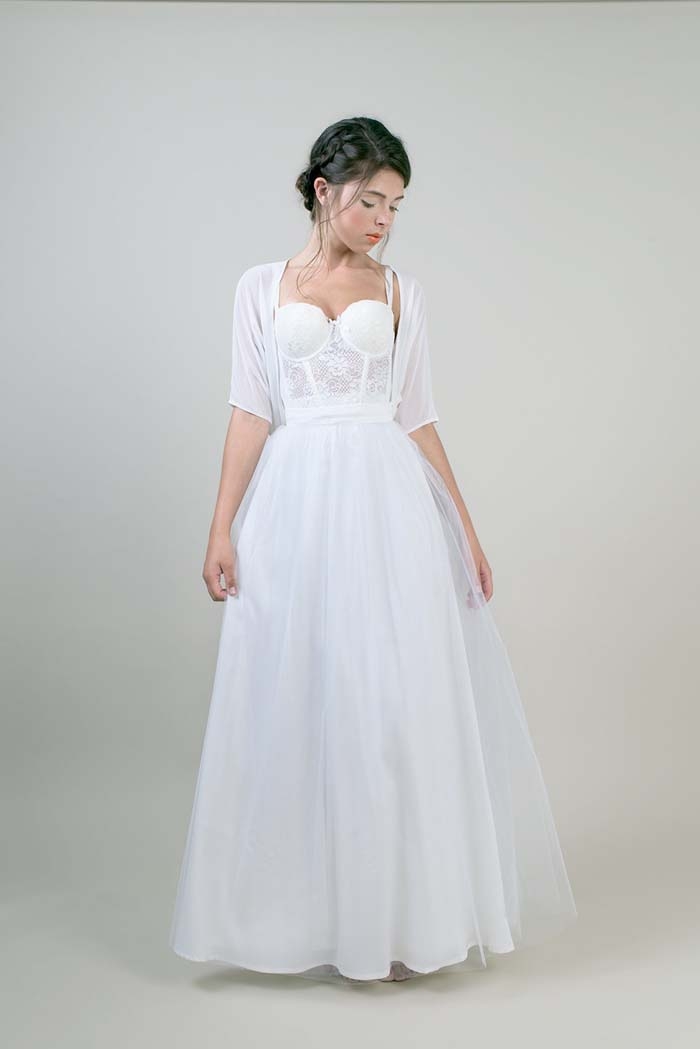 This faux fur stole from Carrollbridal evokes a very old Hollywood feel. The ultra cozy wrap comes with a rhinestone brooch that amps up the glamour.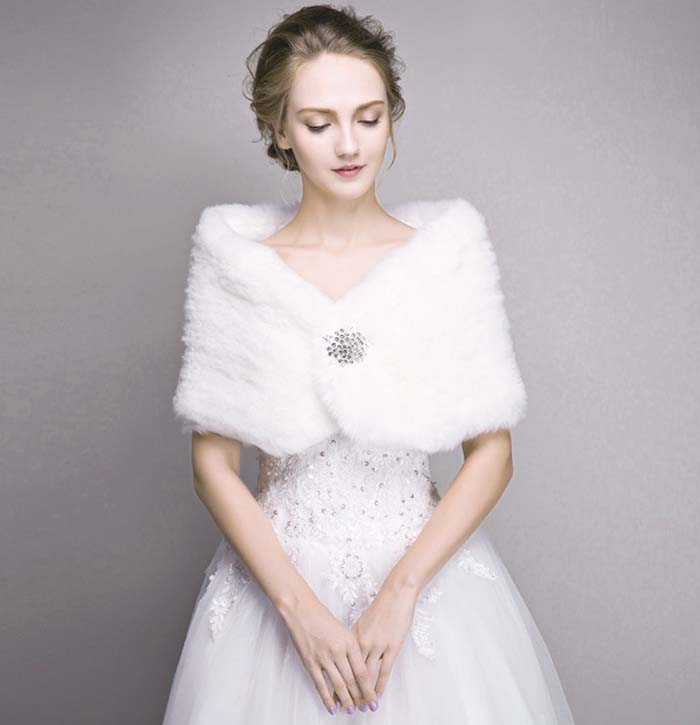 Another wrap that is the epitome of old Hollywood glam, is this Ivory, faux mink wrap from FoxgloveBridal.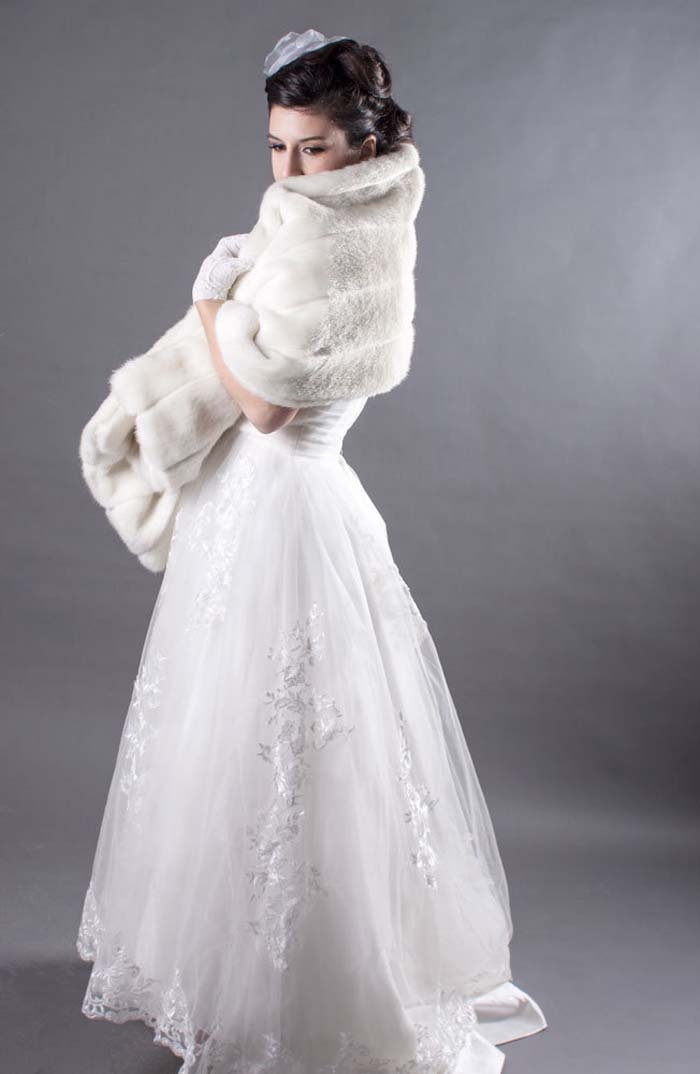 With a splash of color and a more textured look, faux fur can be perfect for the boho bride! This tan, faux fur cover up from MarisolAparicio is the perfect example.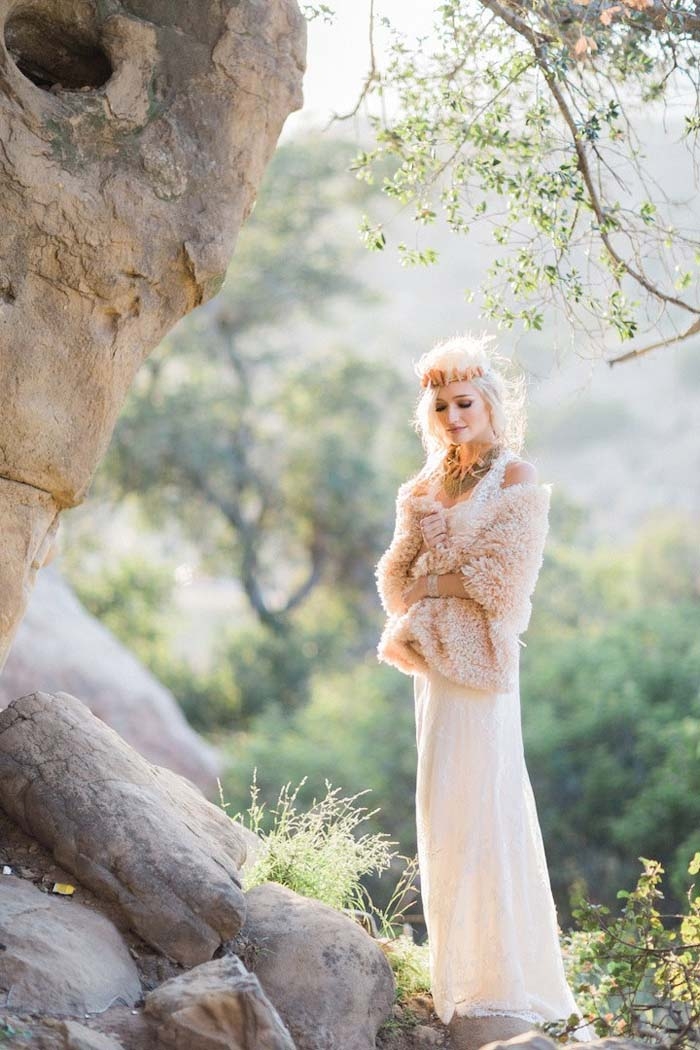 Are you a larger than life bride looking to make a big statement on your wedding day? If so, then we suggest this gold, sequin bolero from JULfashion. This look is bright and sparkly, but most importantly, super fun and non-traditional.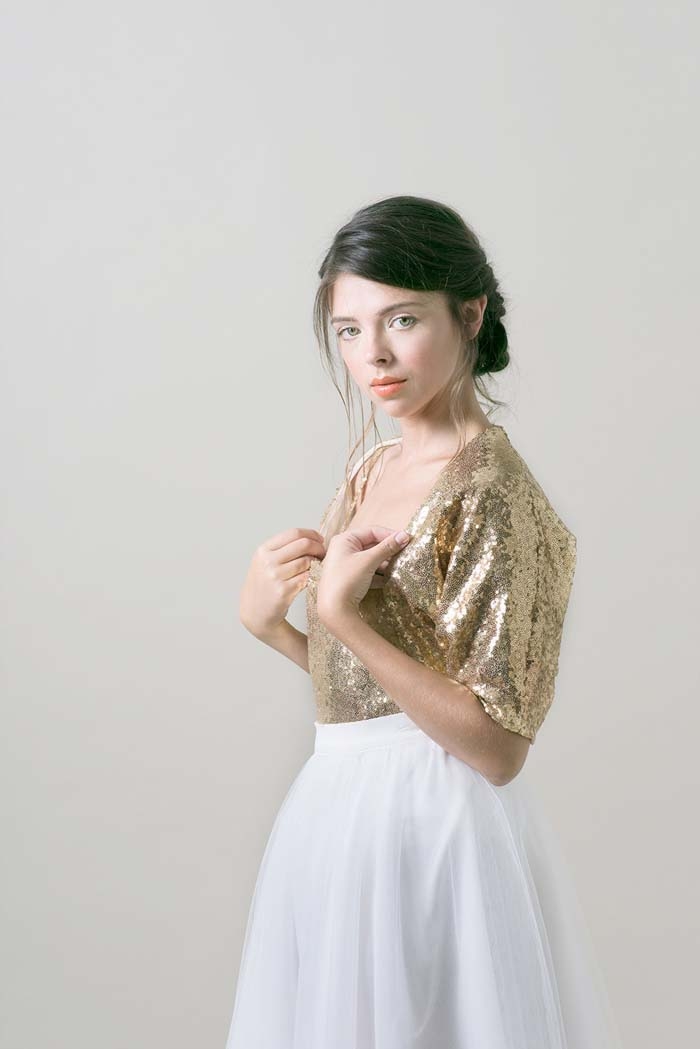 Sometimes it's nice to find a cover up that becomes part of the dress itself like this lace bridal jacket from DavieandChiyo.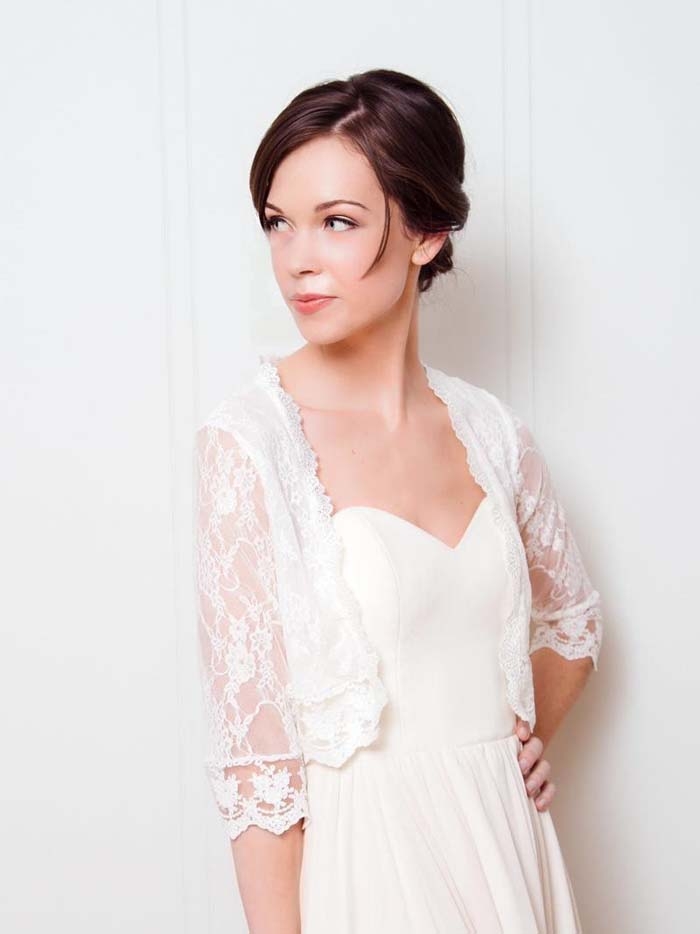 This crocheted bridal shawl from MODAcrochet brings a homemade feeling into your bridal look. It also offers a little dash of color!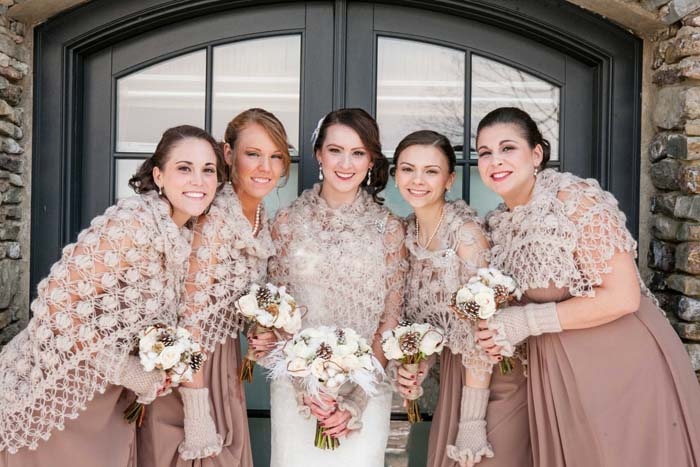 Love the look of crochet? Check out this crochet bridal shawl from MODAcrochet.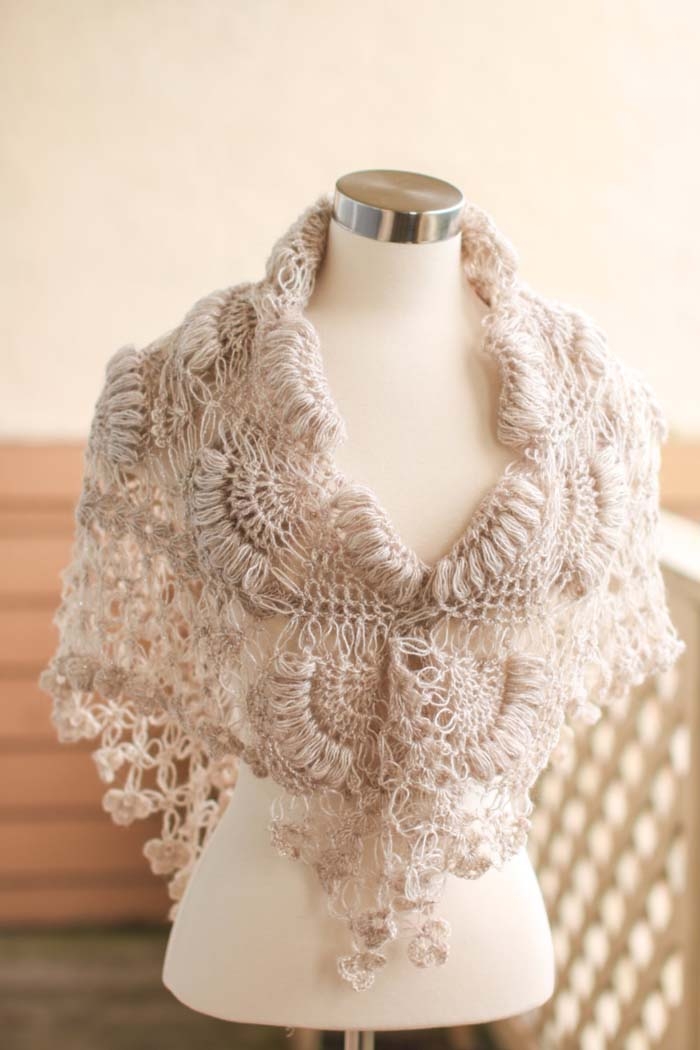 For those looking for a lightweight option, we recommend this faux fur bridal cover up from MarisolAparicio.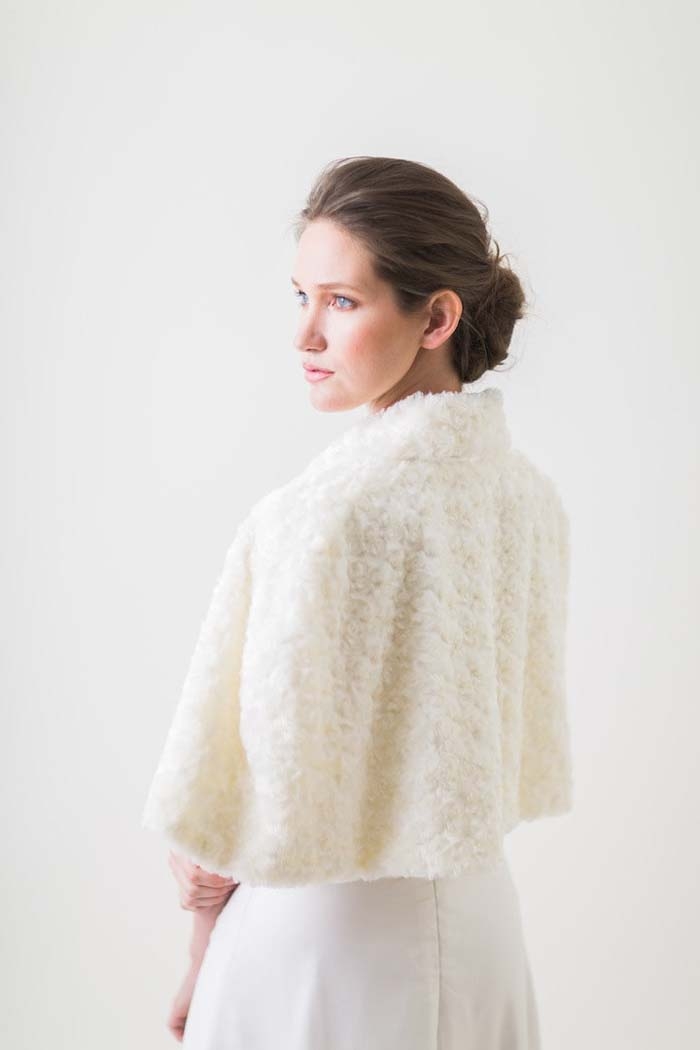 A lace cape, like this ivory lace edge capelet from MarisolAparicio, adds a vintage look to your dress.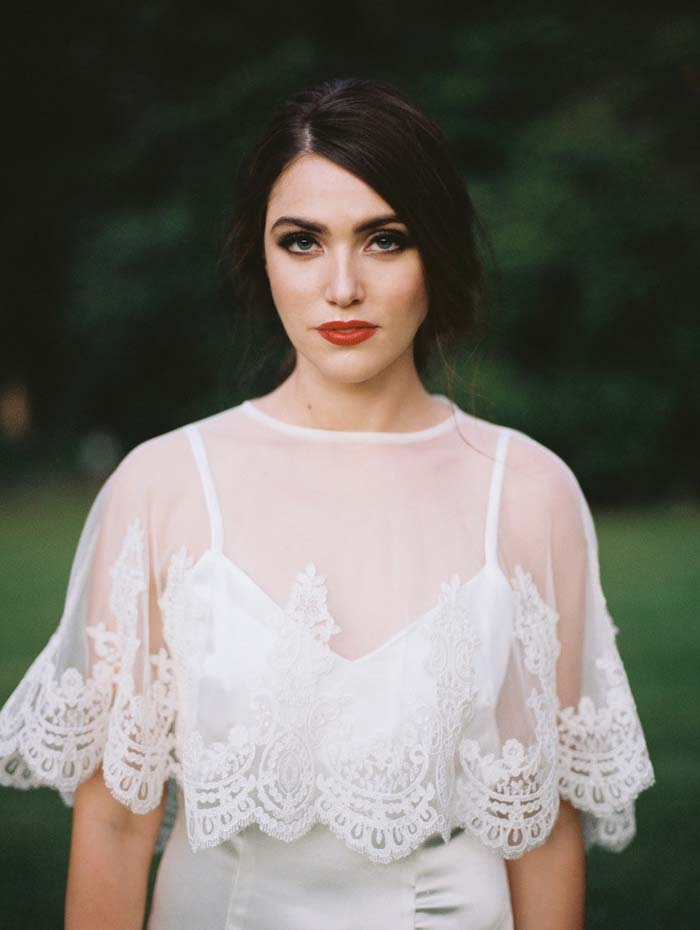 For a modern, simpler version of this look, there is this tulle, wedding dress cape from Lennyfashion.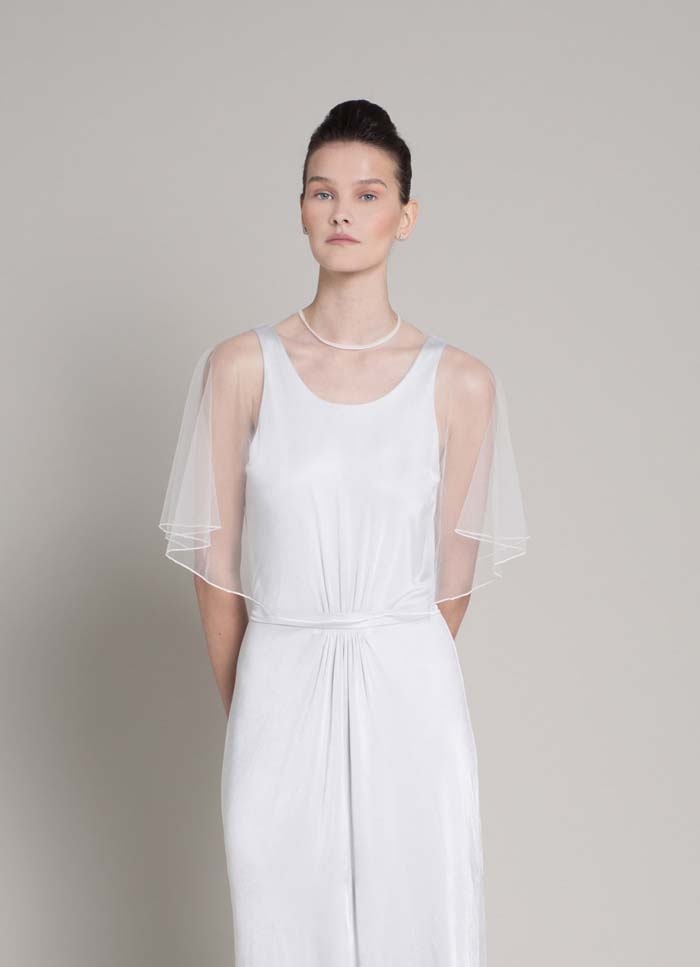 *This post includes Etsy Affiliate links