With the groom's family residing in Scotland, and the bride's family in America, Marlo and Allan knew immediately after they were engaged that an intimate wedding suited them.  With 10 of their nearest and dearest, the couple tied the knot on a rainy June afternoon in front of a beautiful old farmhouse in Dexter, Michigan, and celebrated the night away in a rustic barn on the property.
Thank you to Lola Grace, of Lola Grace Photography for sharing these images with us.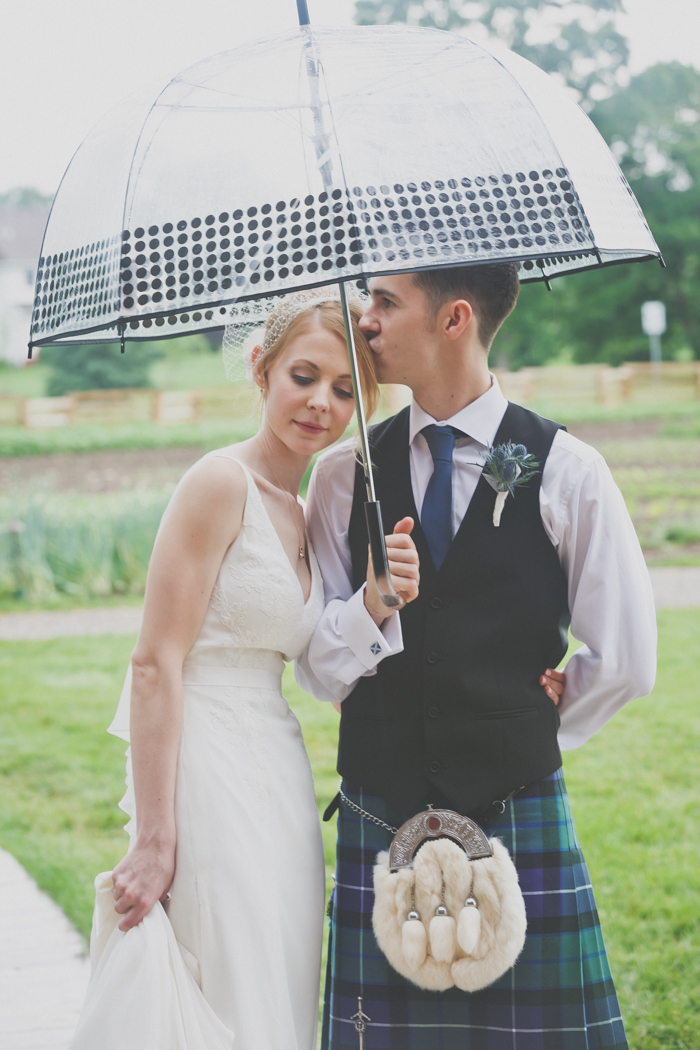 Location: Dexter, Michigan
Wedding Date: June 15, 2015
First Wedding or Second Wedding for the bride? First
First Wedding or Second Wedding for the groom? First
Wedding Reception Location: The Barn at Zingerman's Cornman Farms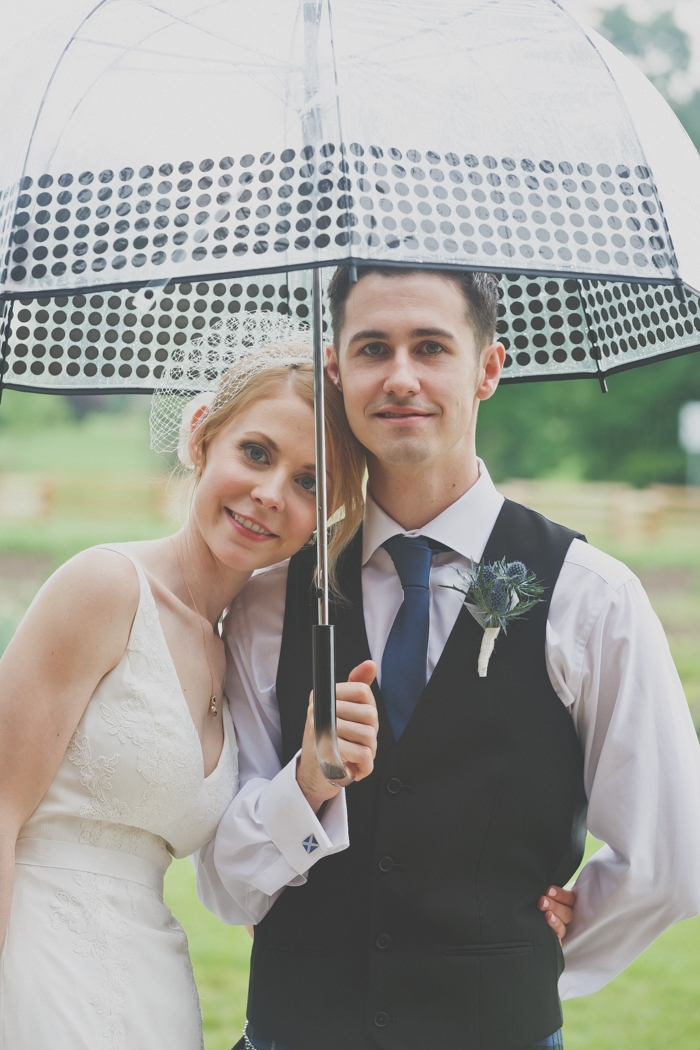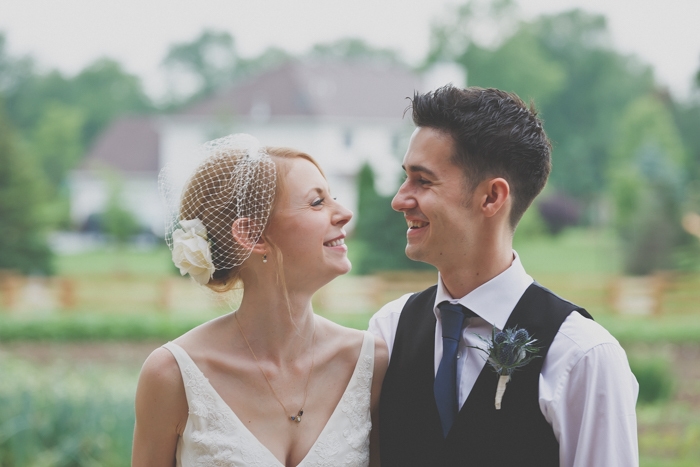 What are some of the challenges that you faced planning an intimate wedding?
 There were absolutely no challenges; Zingerman's Cornman Farms took care of everything. They had the food, cake, officiant, photographer and flowers all taken care of for us. It was incredible! All the planning went through Cornman Farms so I didn't have to talk to 6 different wedding vendors in the short two weeks that we had to plan.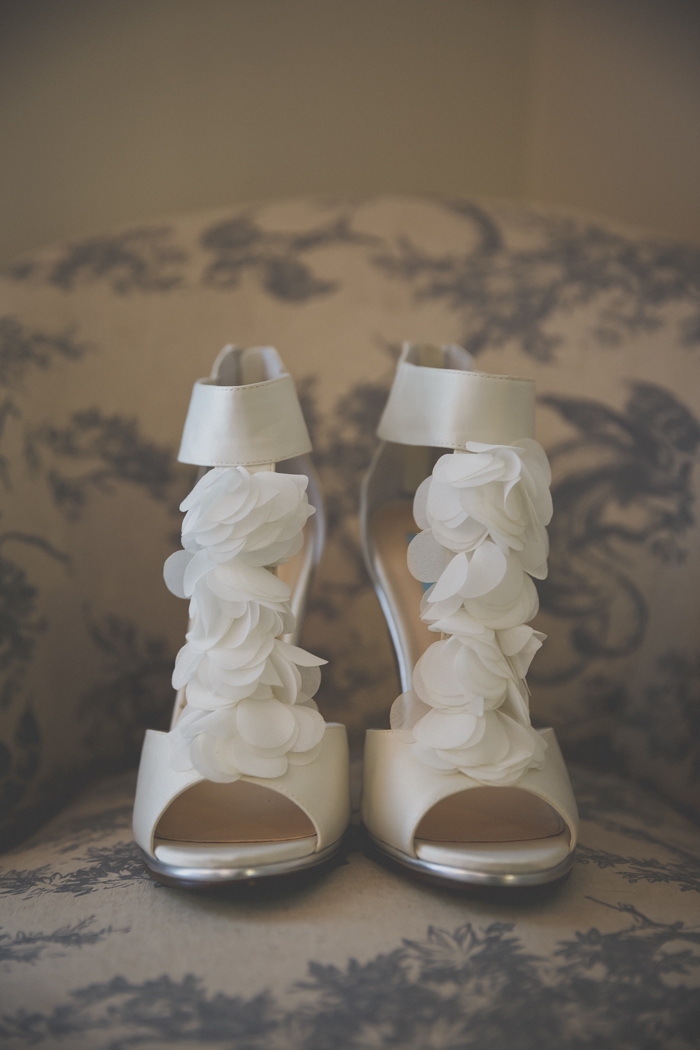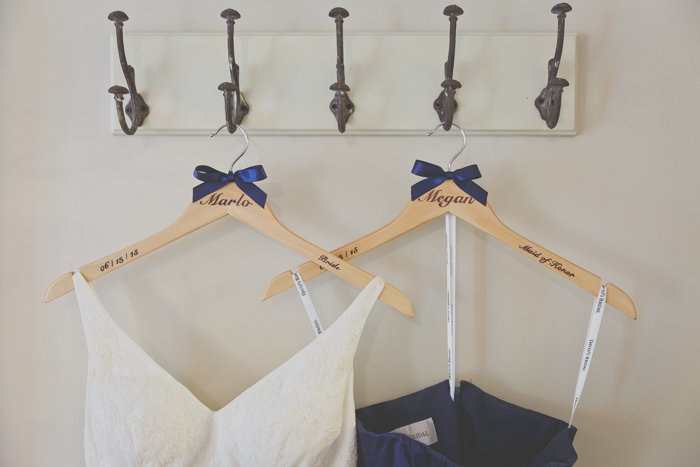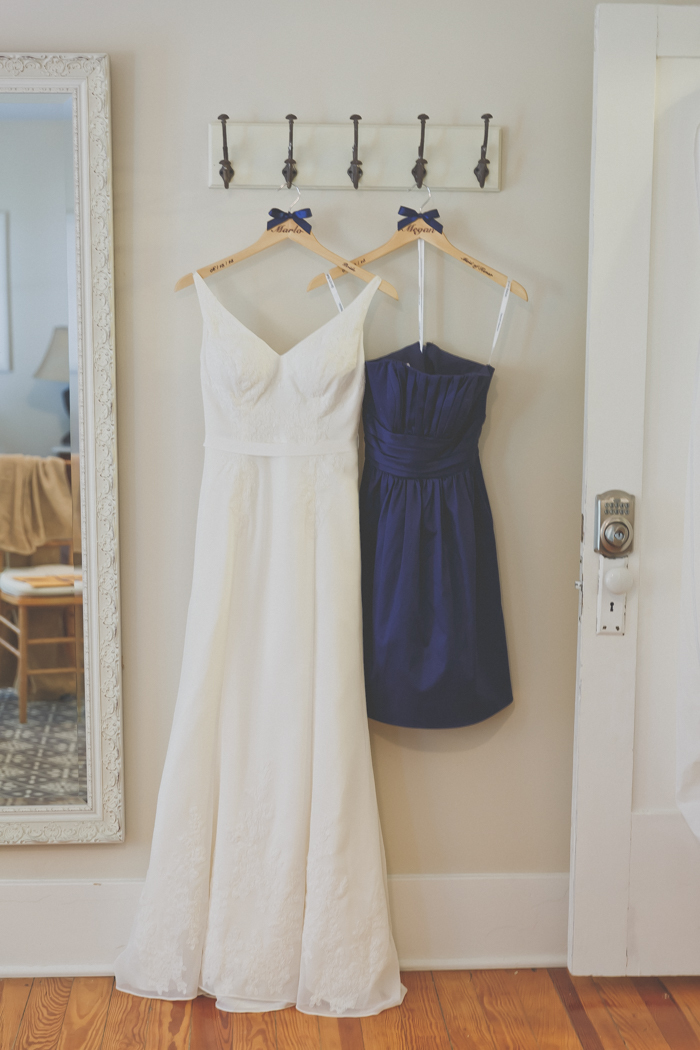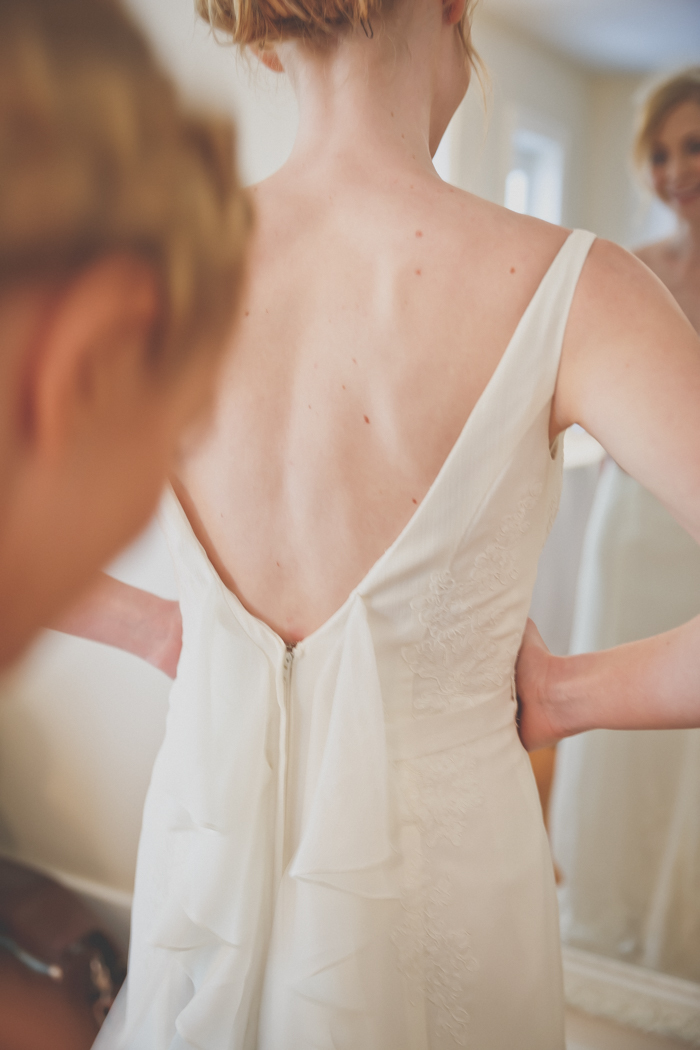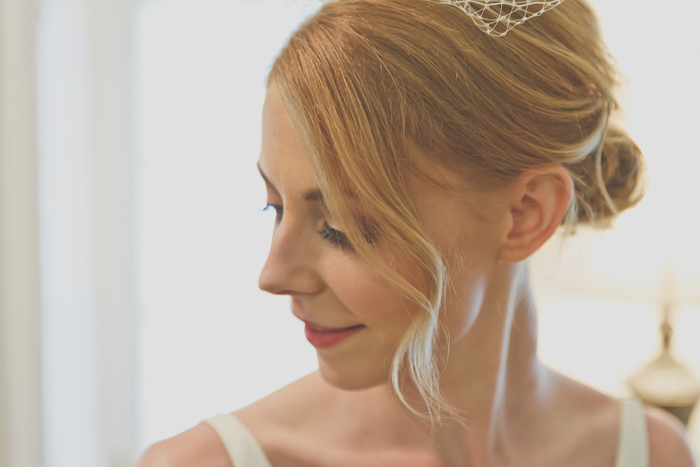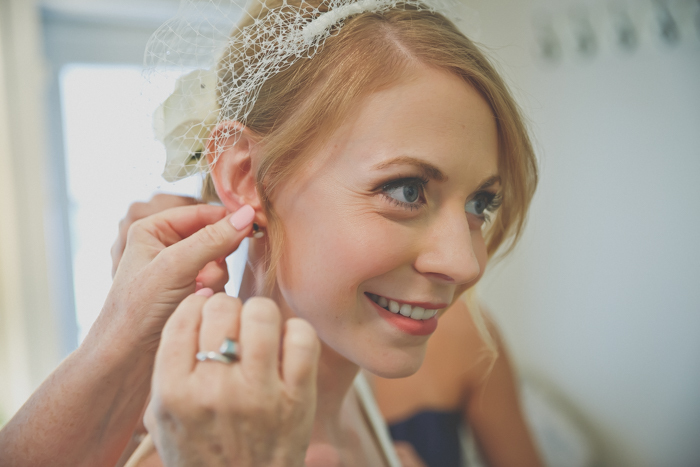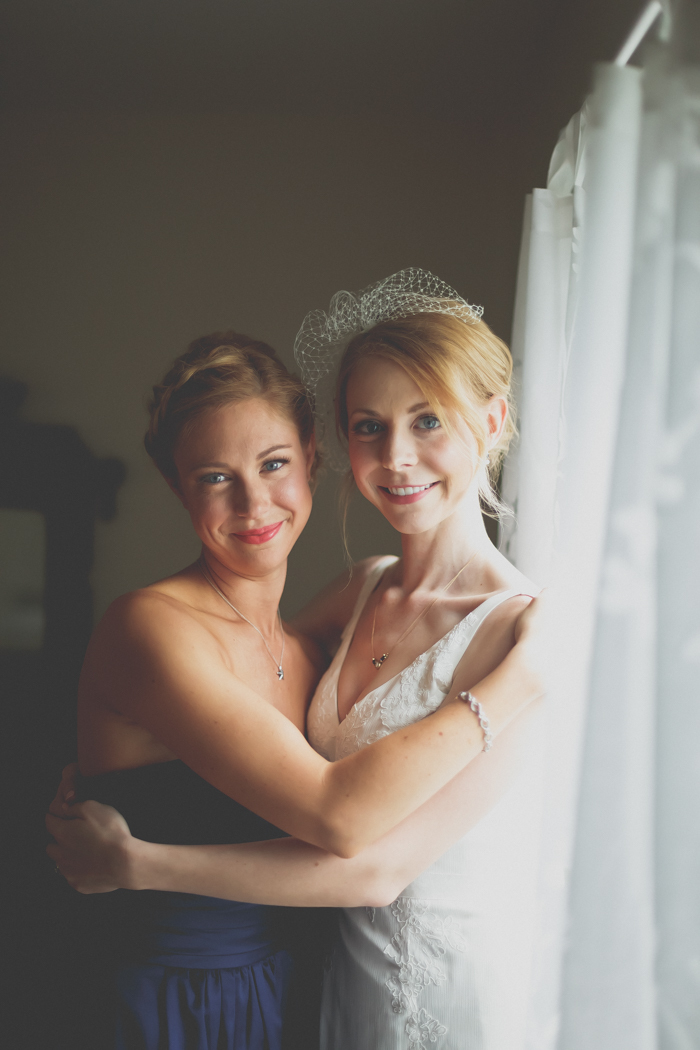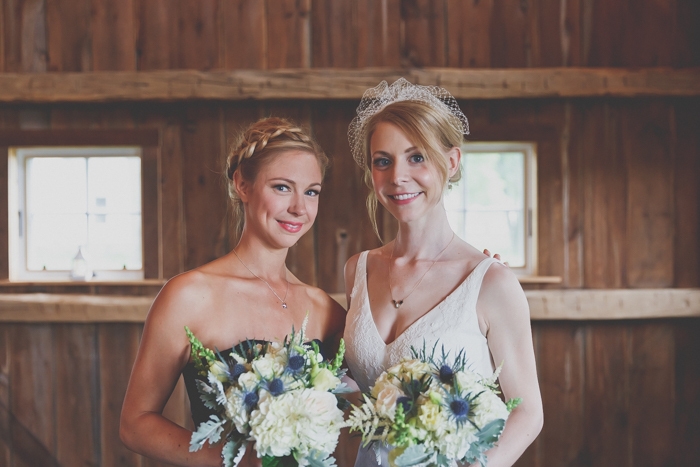 Was it difficult to pare down the guest list? 
Not really, Allan and I have very small families and we decided only immediate family members would be invited.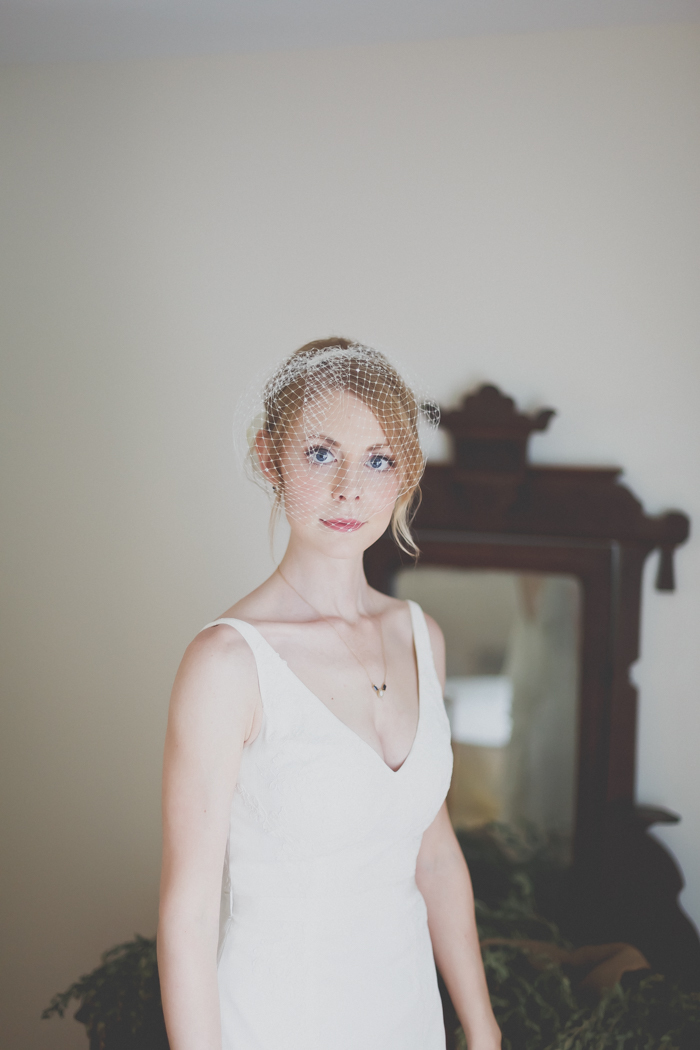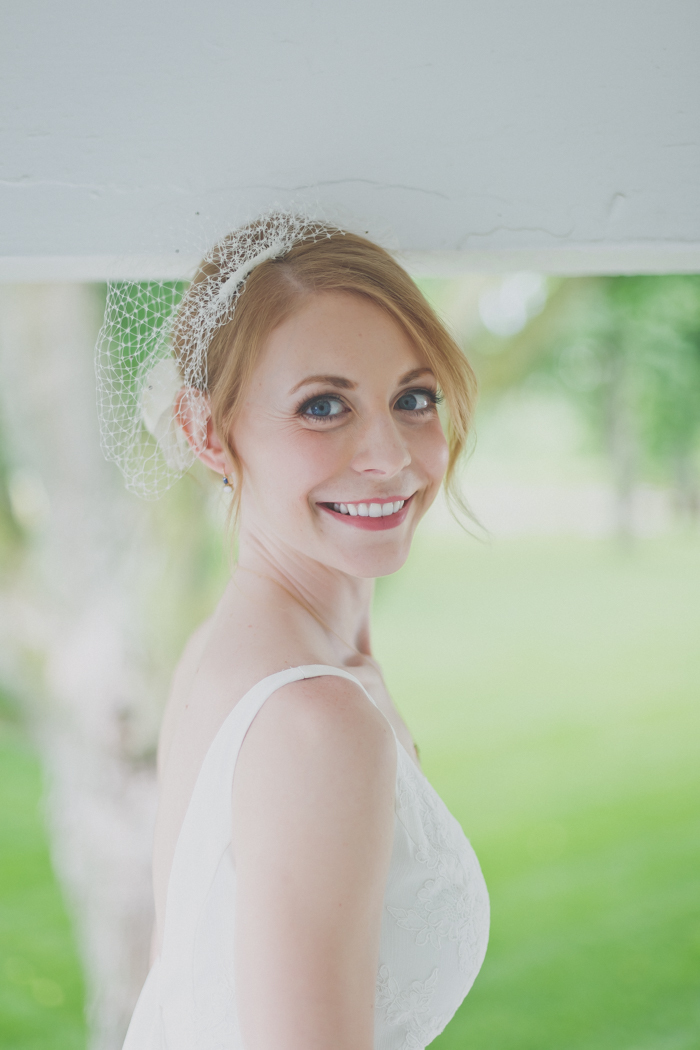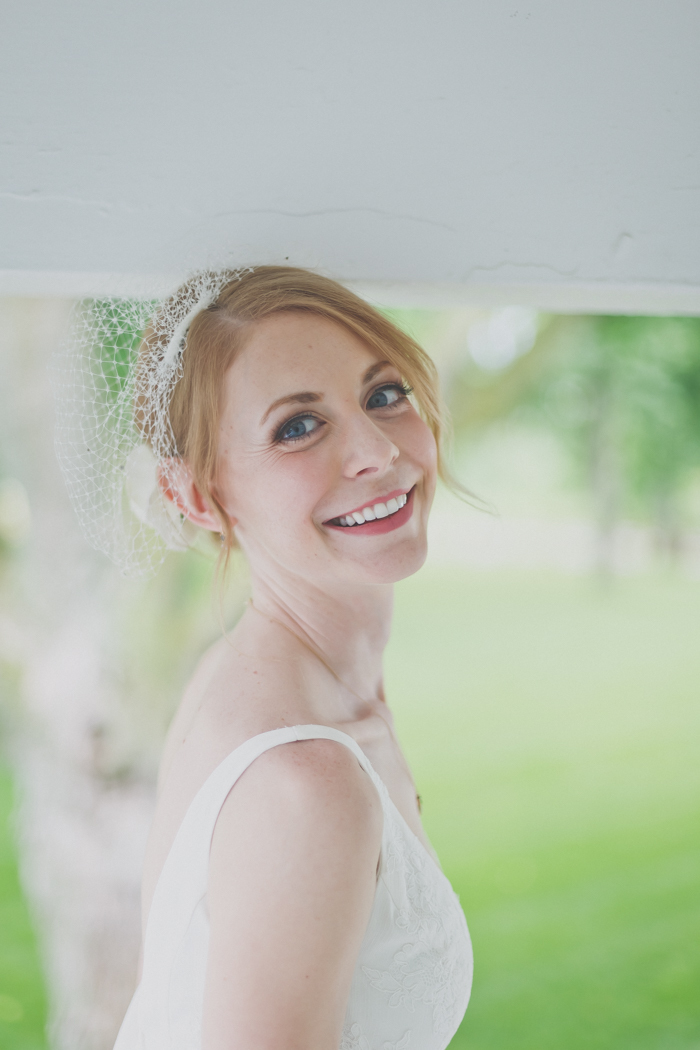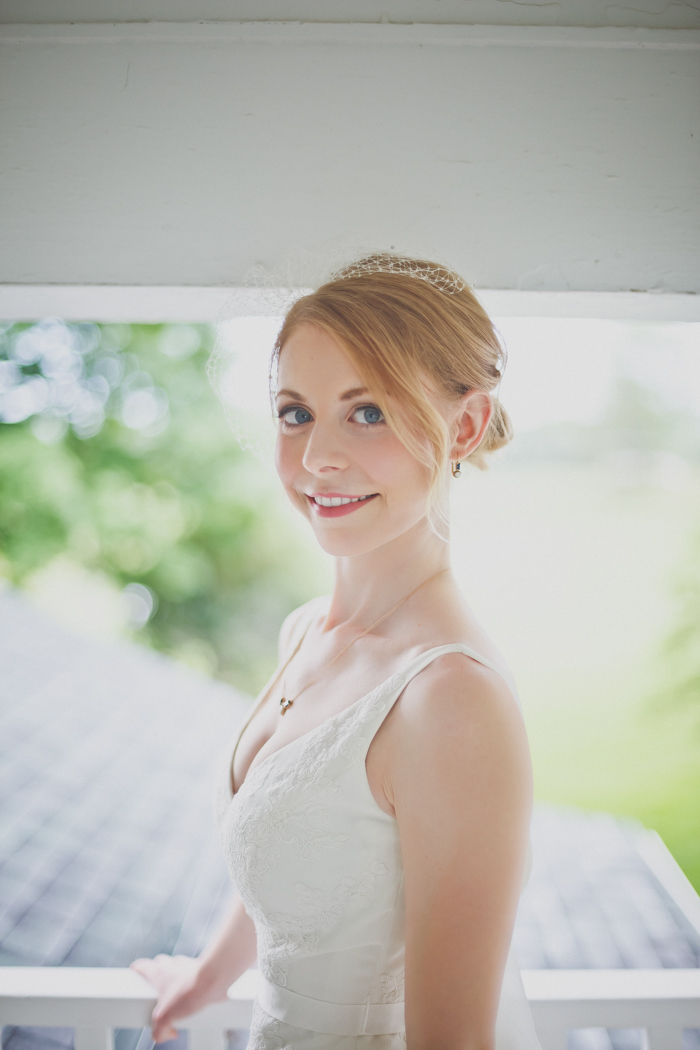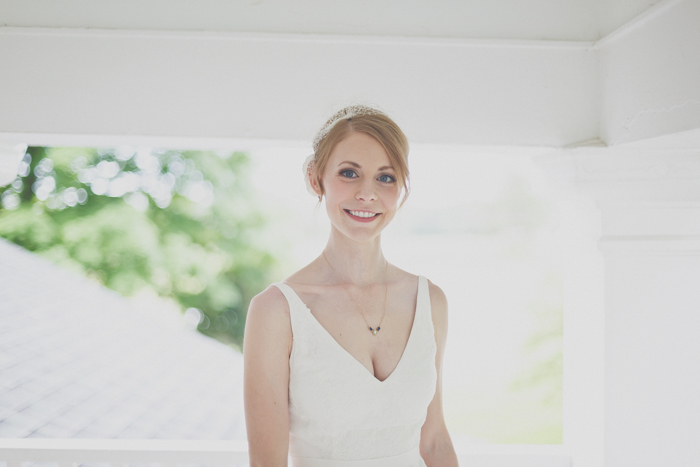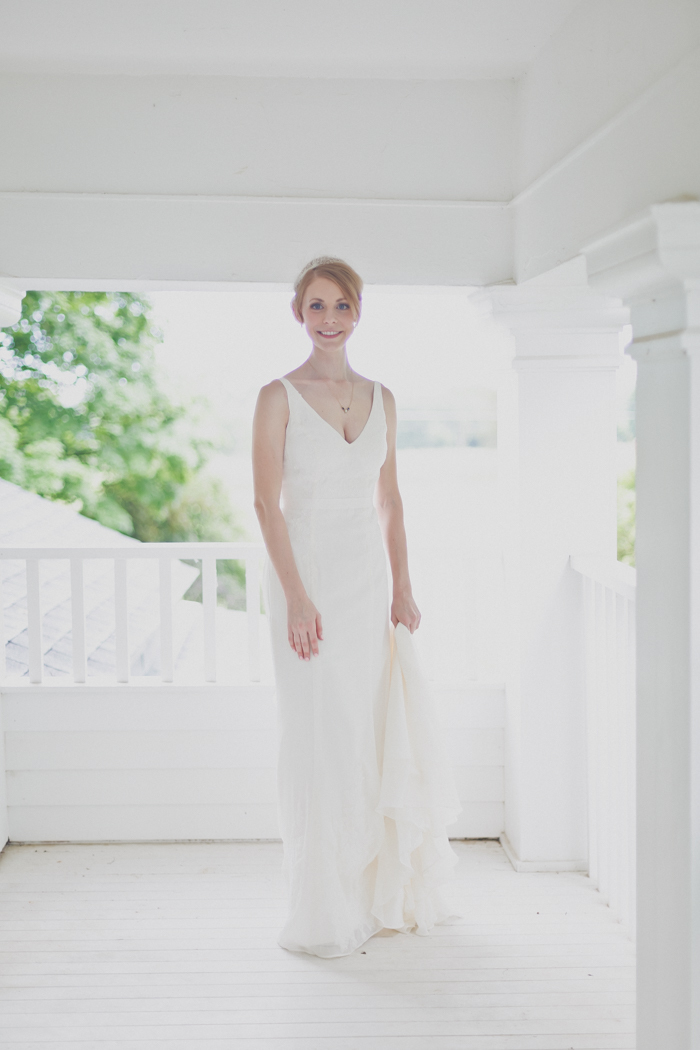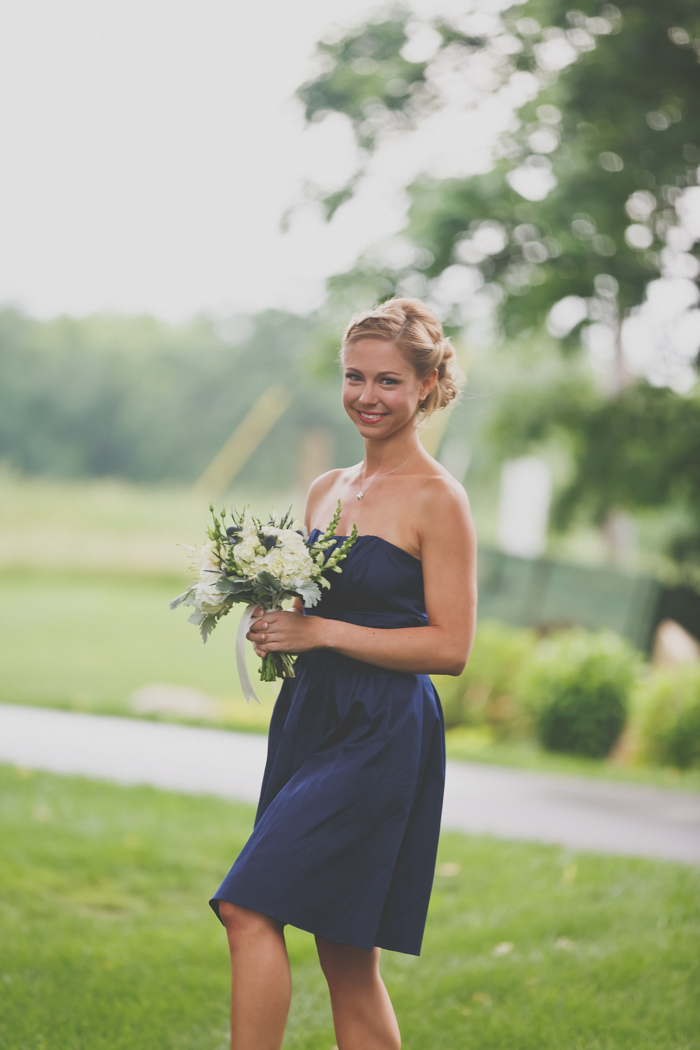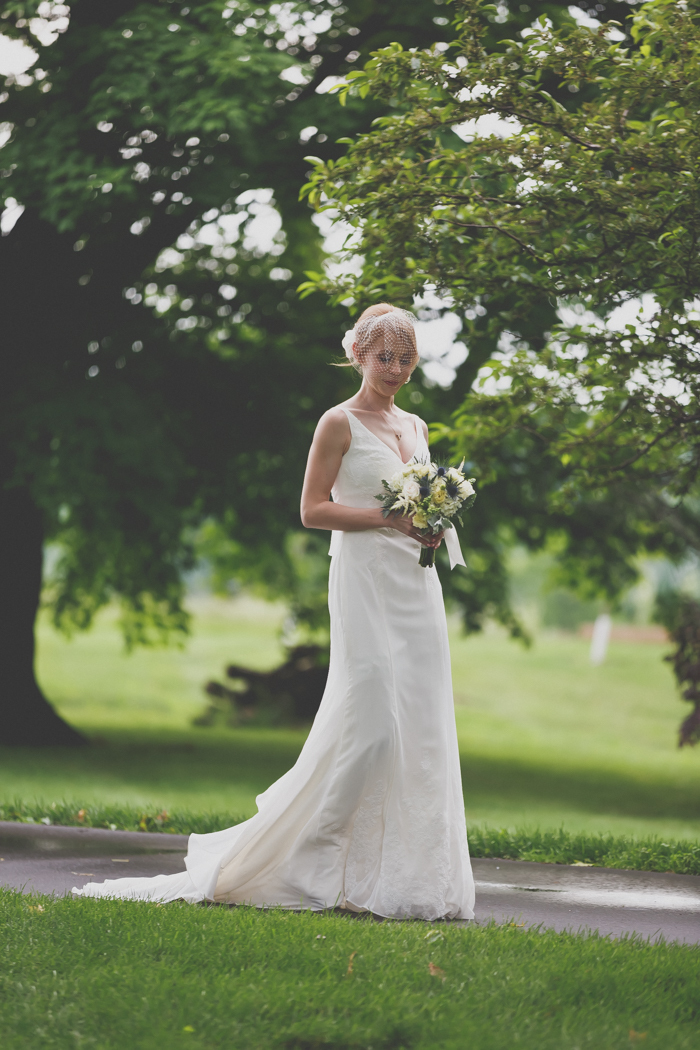 Did you have any 'issues' with the small guest list from friends and family? If so, how did you address them?  
Everyone was very understanding of our choice. Our wedding was really more of an elopement, we planned our wedding in two weeks. So when we told the rest of our family and friends it was more of a "SURPRISE, we're married!"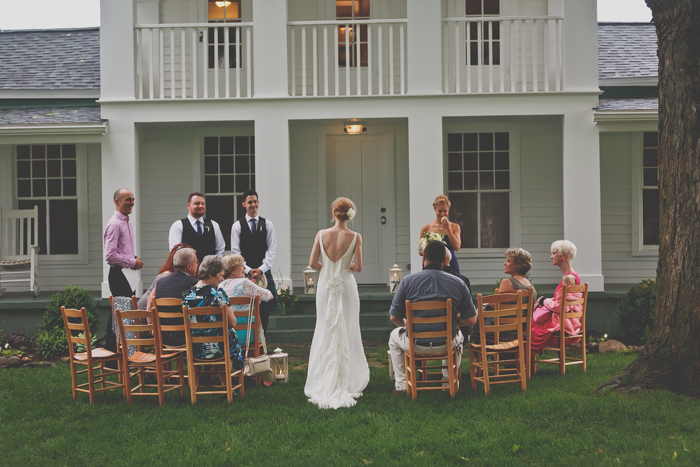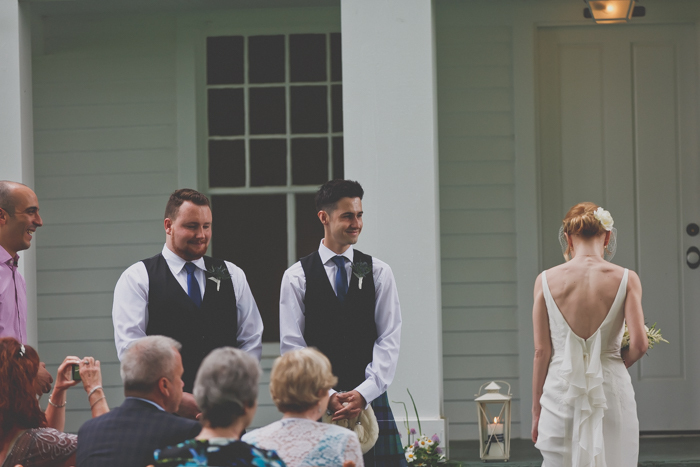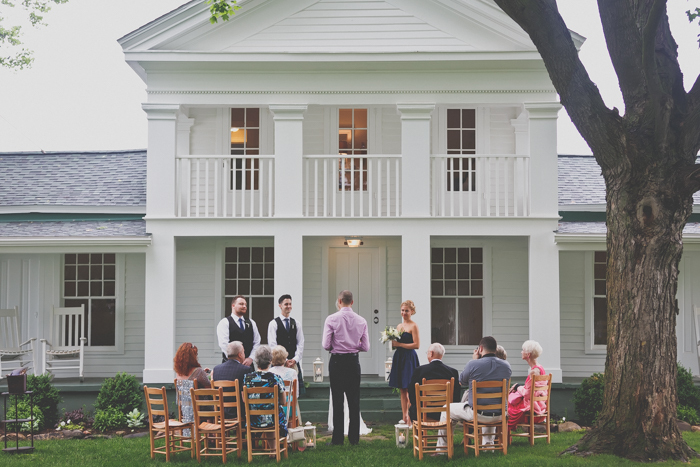 What were the highlights of the ceremony? 
I loved our hand fastening ceremony. It is a Scottish wedding tradition where the term "tying the knot" comes from. Both my sister and Allan's best friend tied a knot around our hands with a tartan that we bought on our vacation to Scotland last year.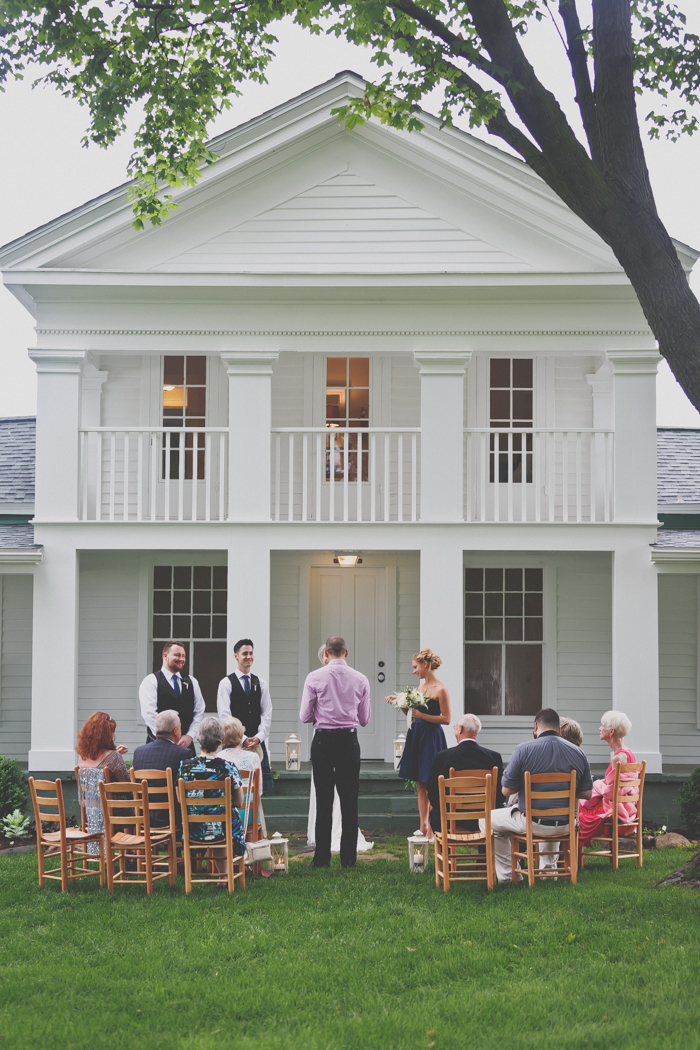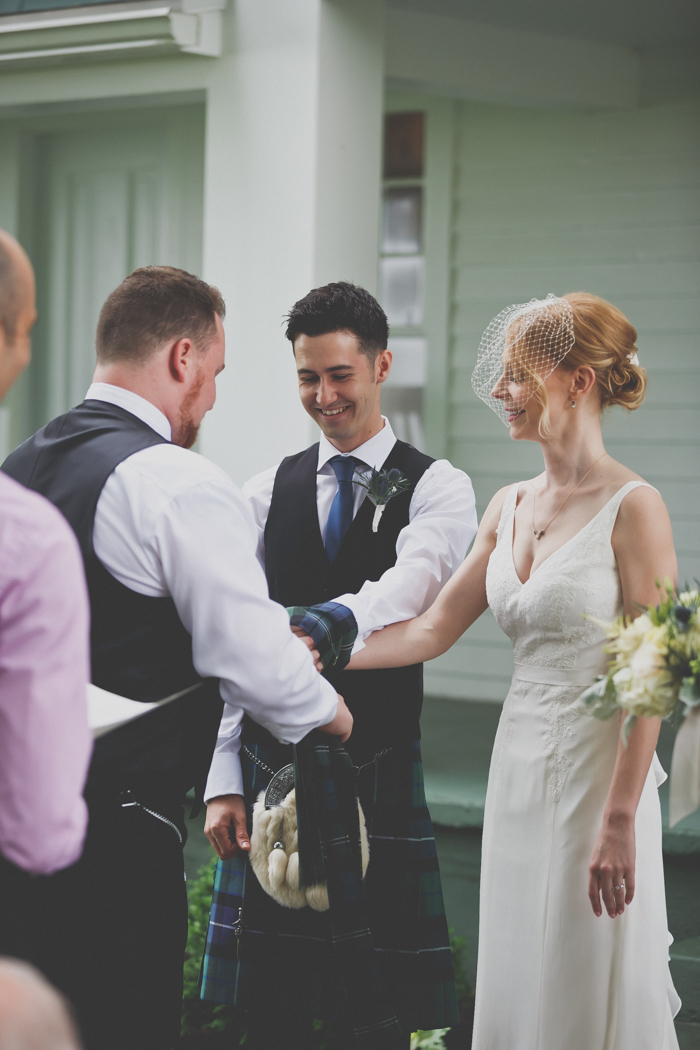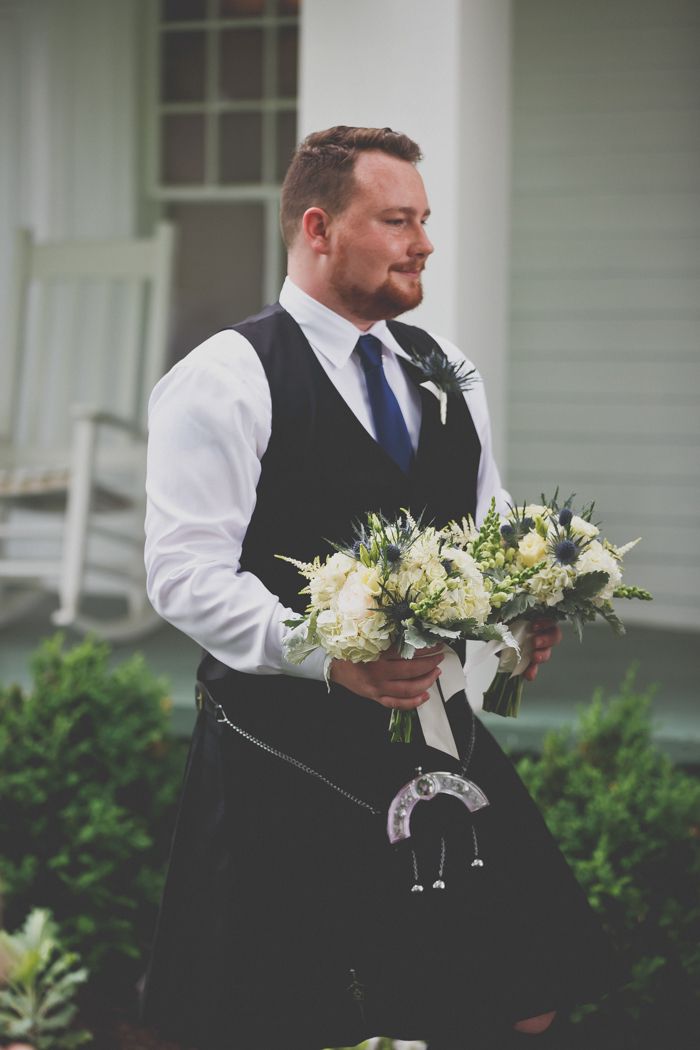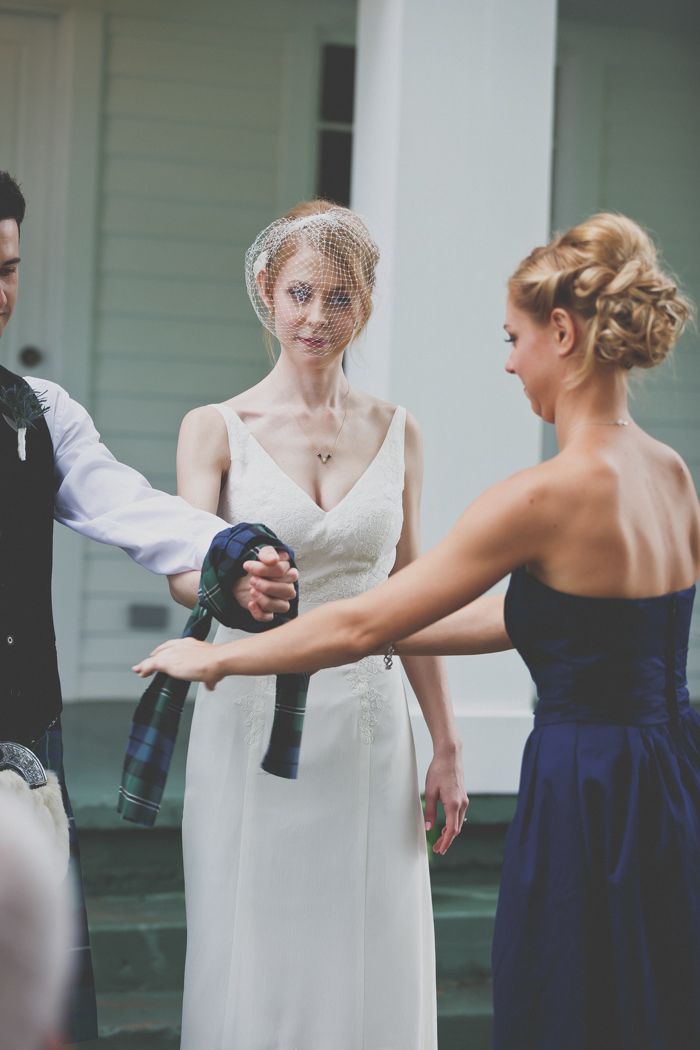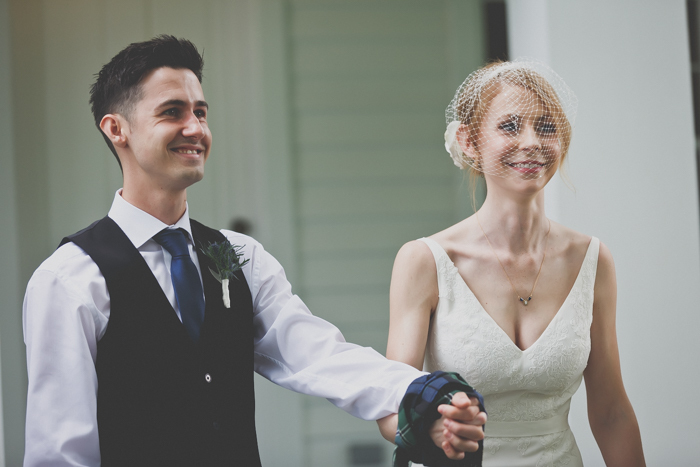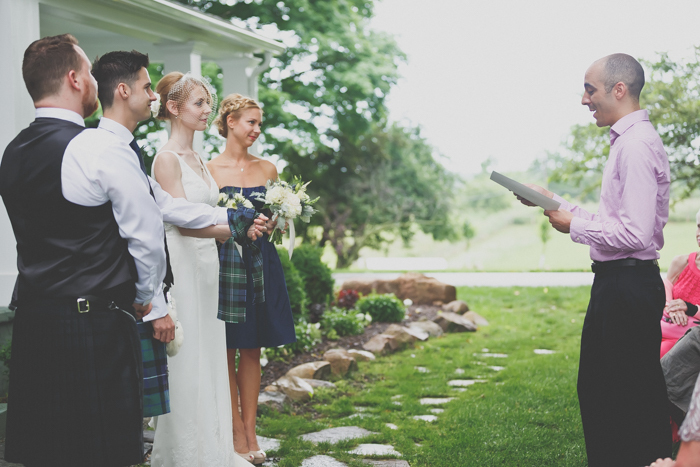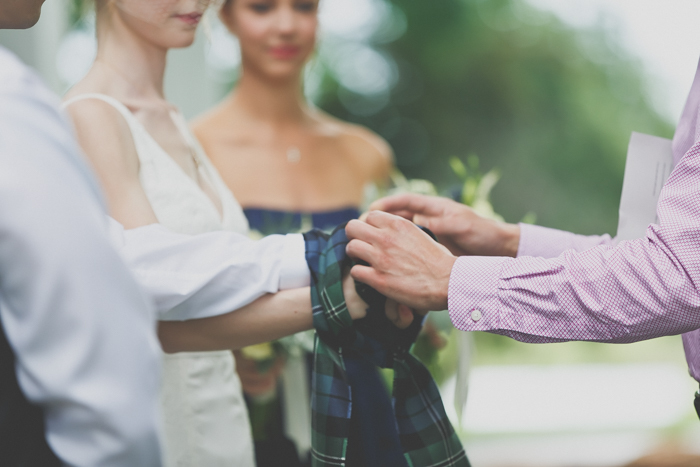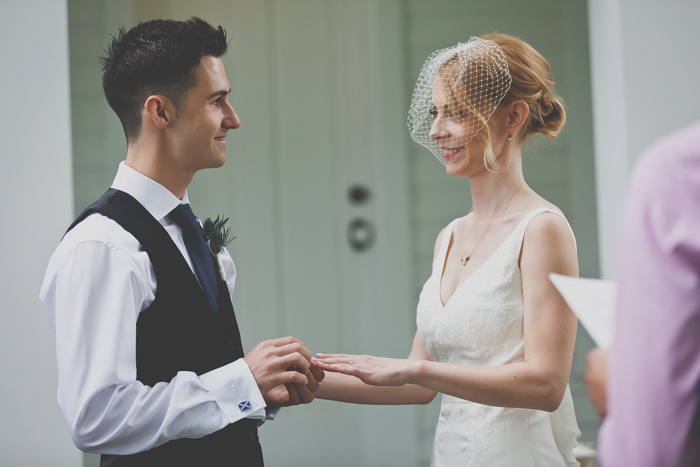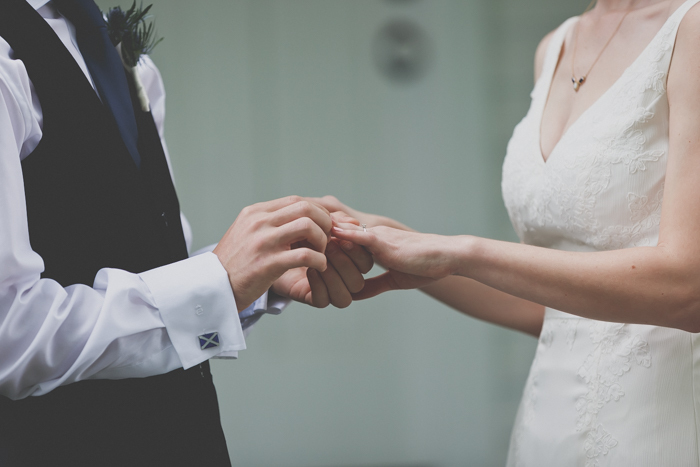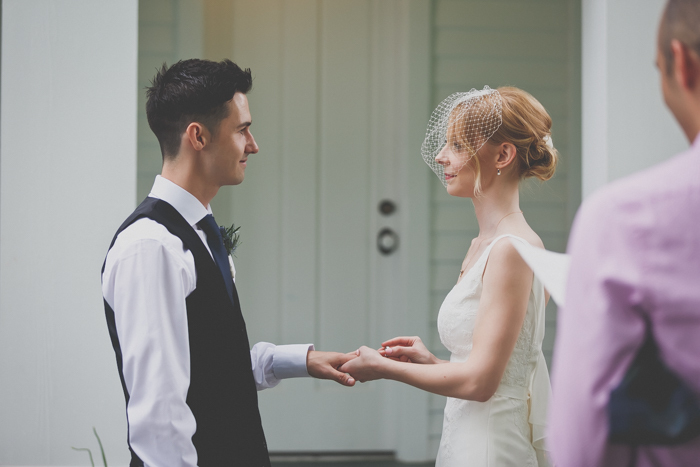 What were the highlights of the reception? 
The toasts were all so beautiful! For only having two weeks to write them my sister, Megan and Allan's best friend Alix did an incredible job writing them. I was in tears! The food was also incredible! It was all locally sourced produce and the presentation was beautiful. Tabitha from our venue used her very own personal antique china to serve our three course dinner on and it's those little touches that made the whole day so special.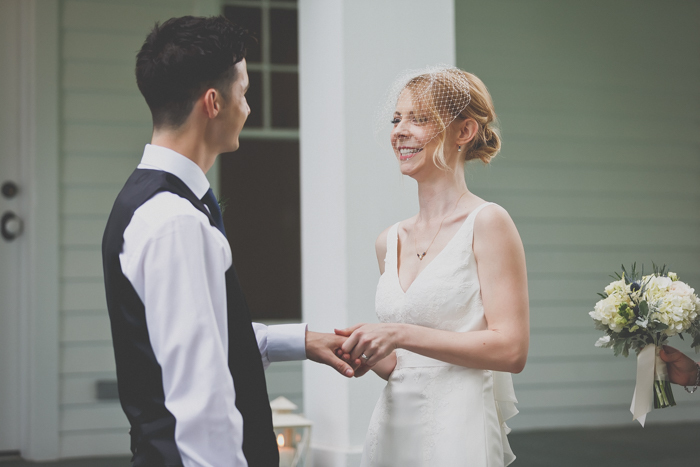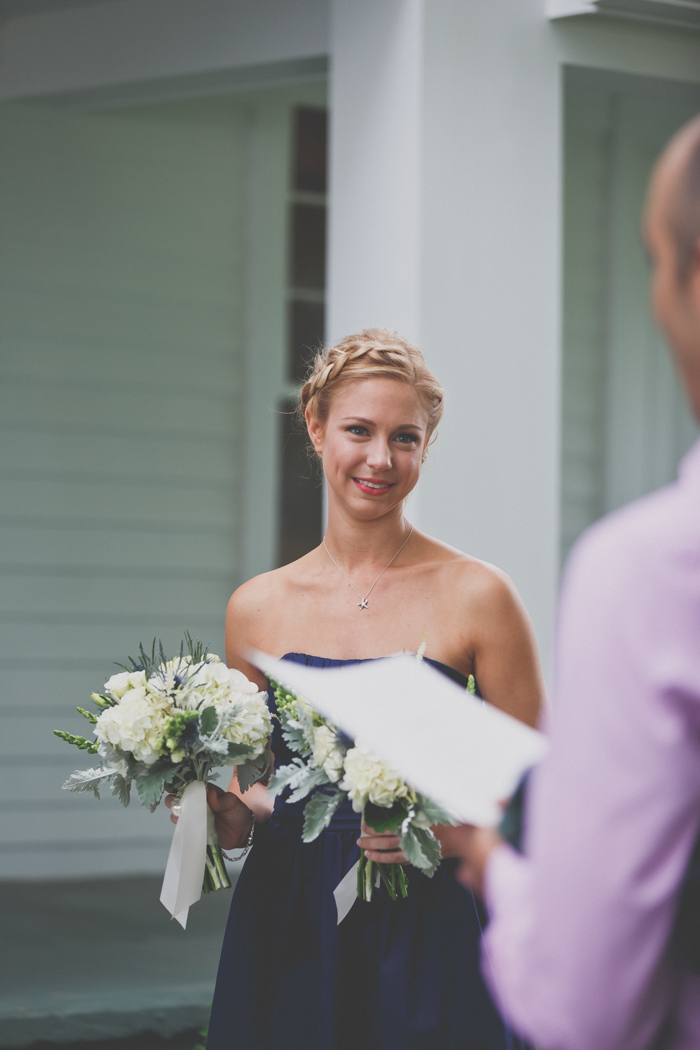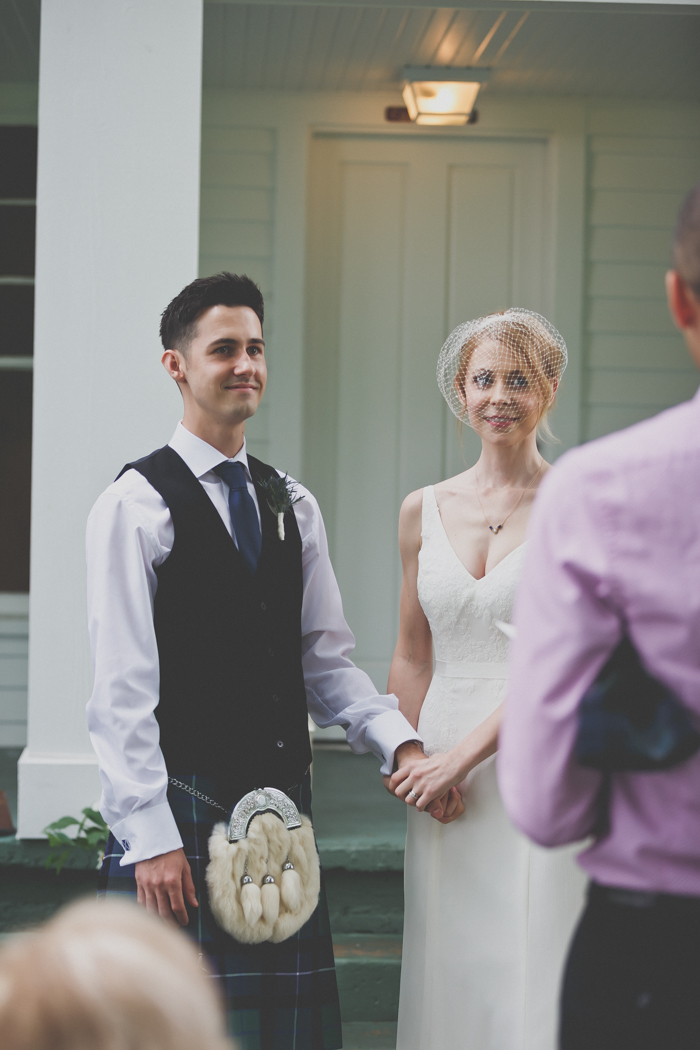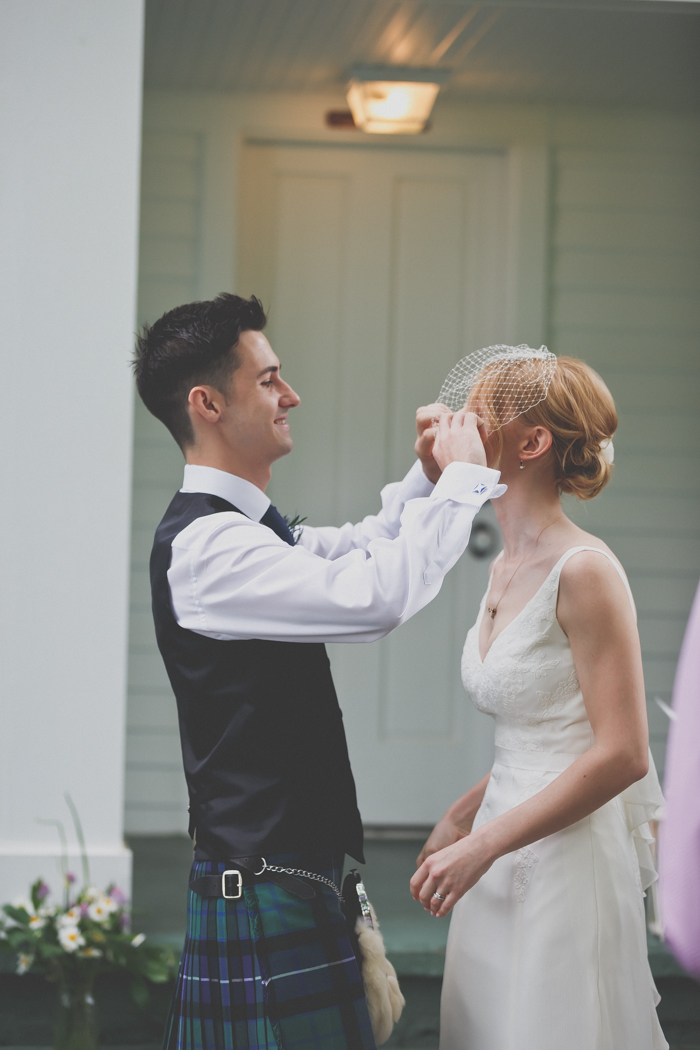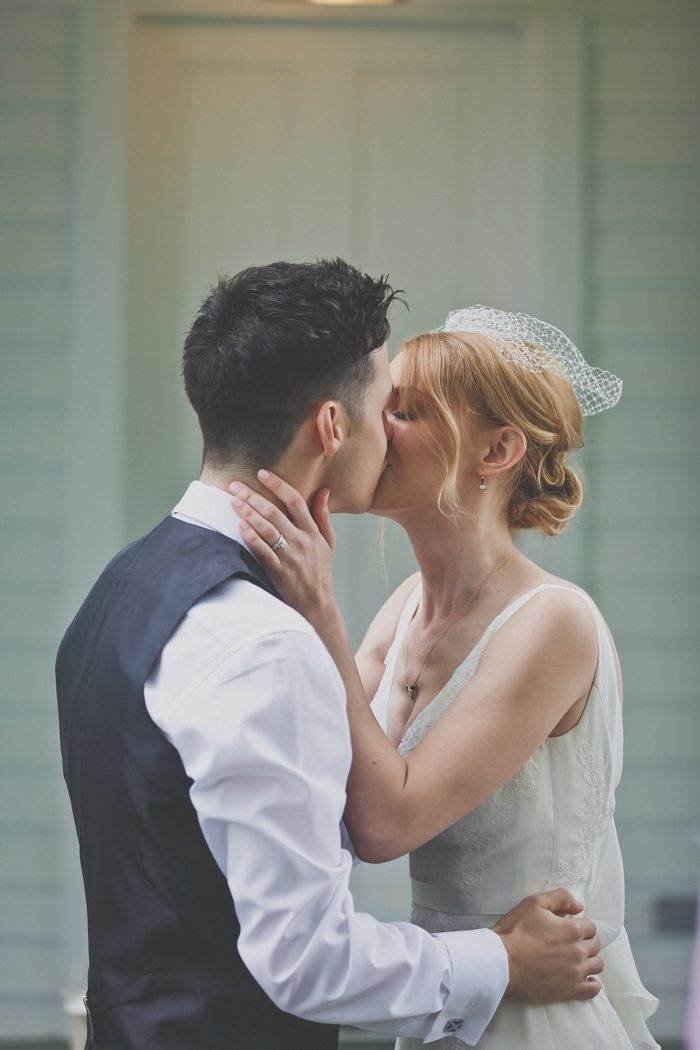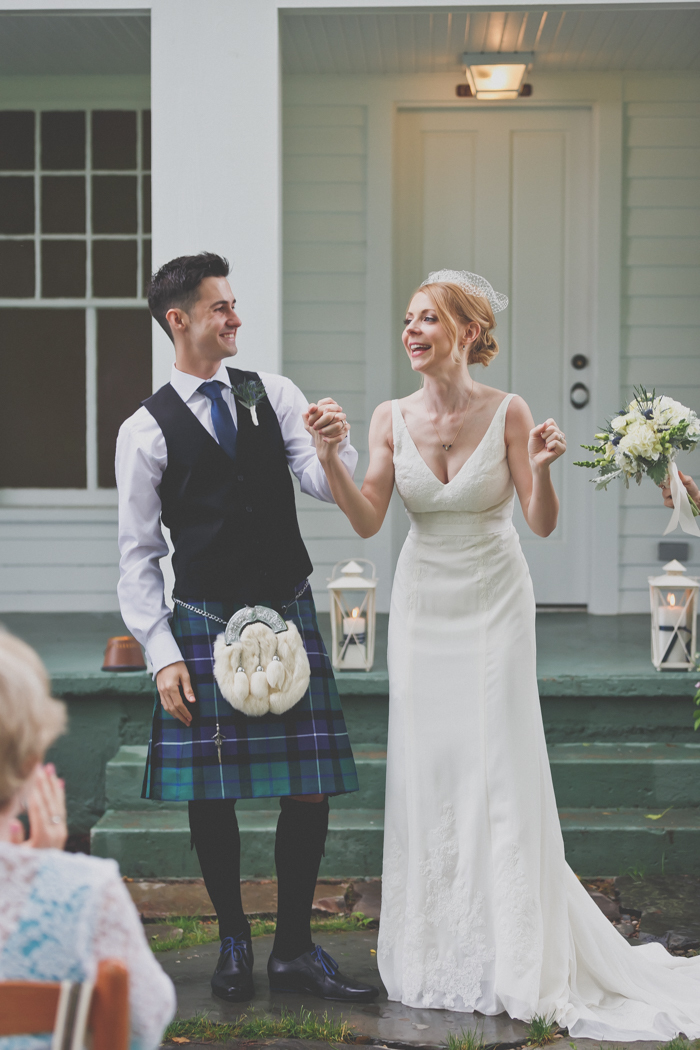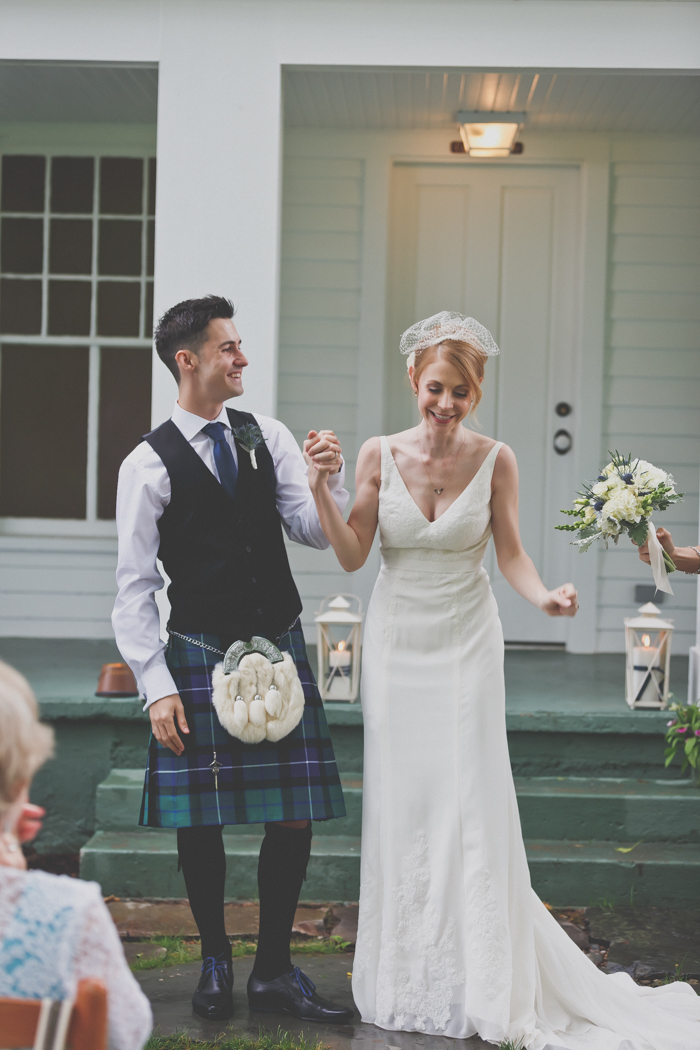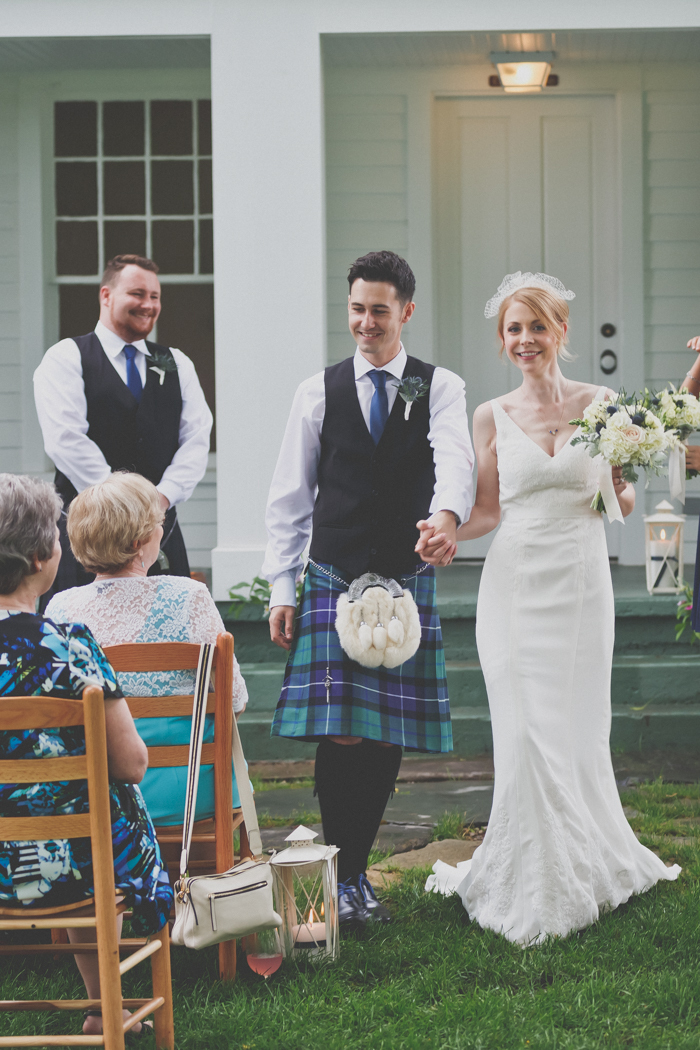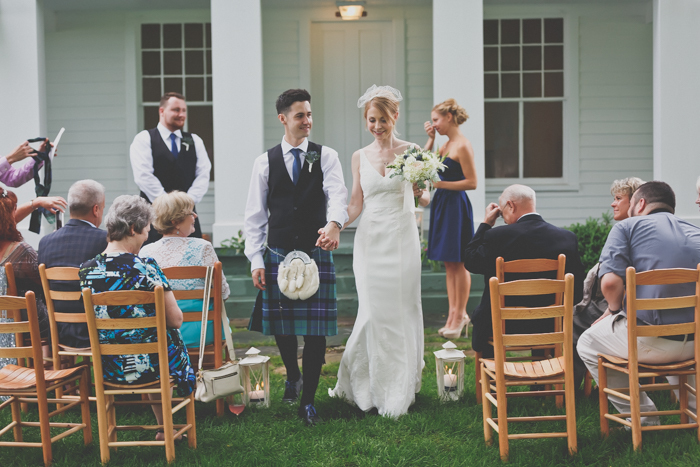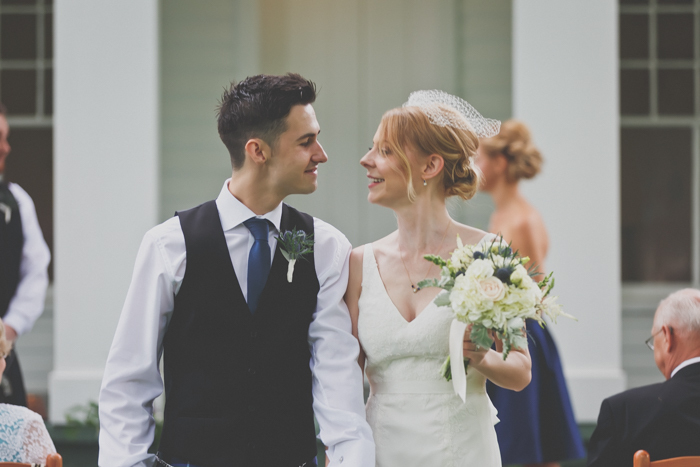 What was the best thing about having an intimate wedding? 
It felt like the day was focused on Allan and myself and the love that we have for each other. We were surrounded by our loved ones and we were able to spend quality time with each and every one of them.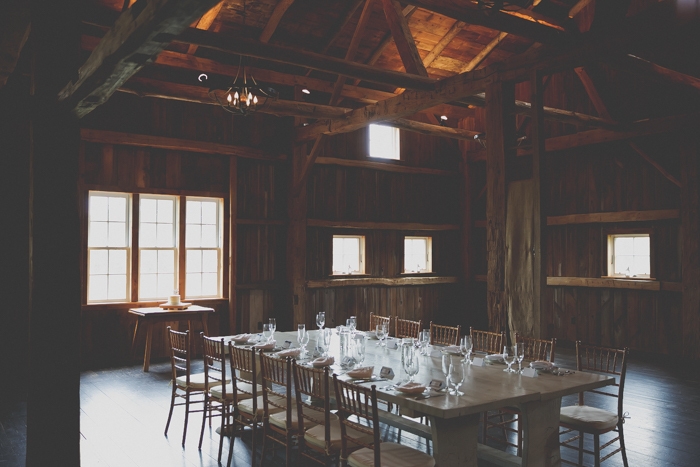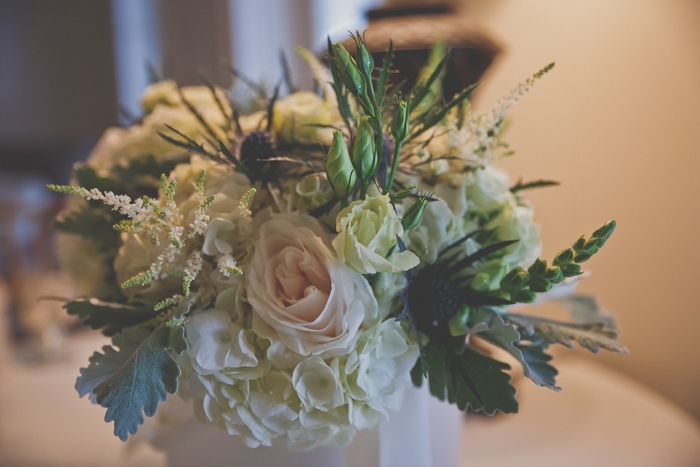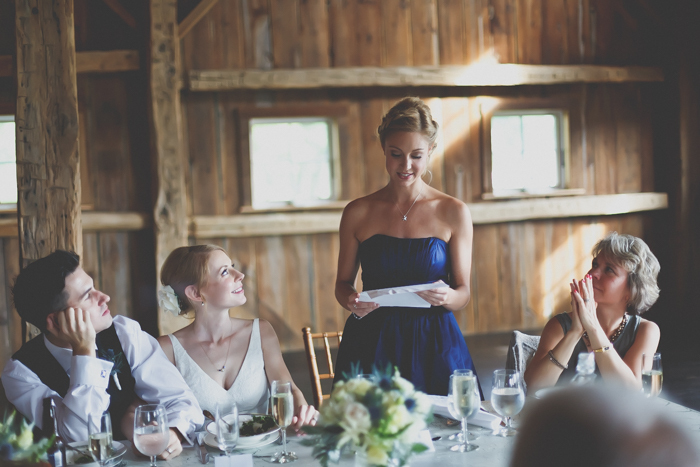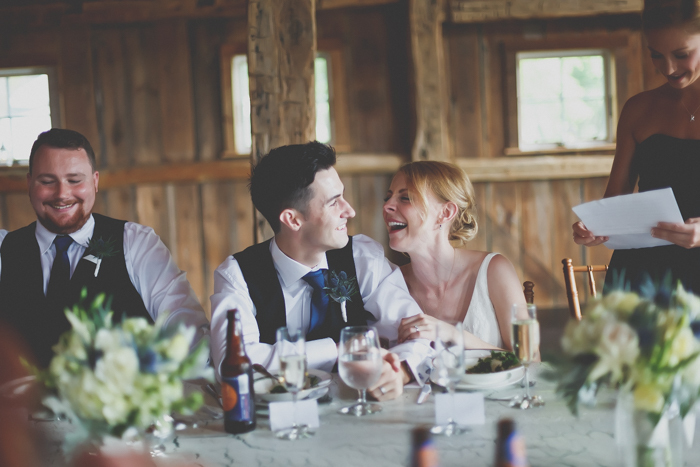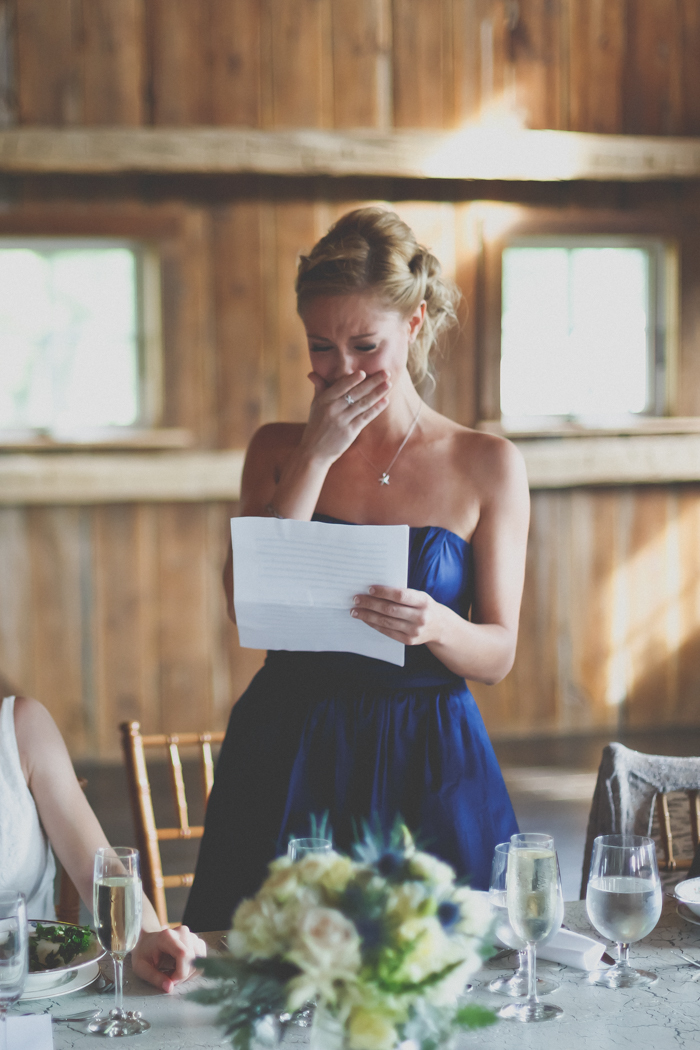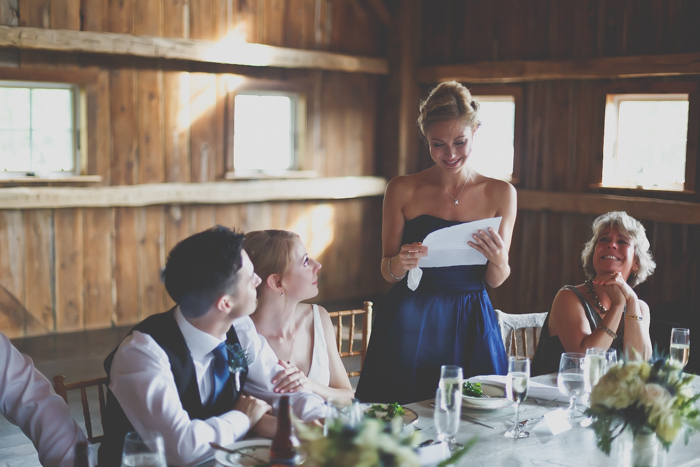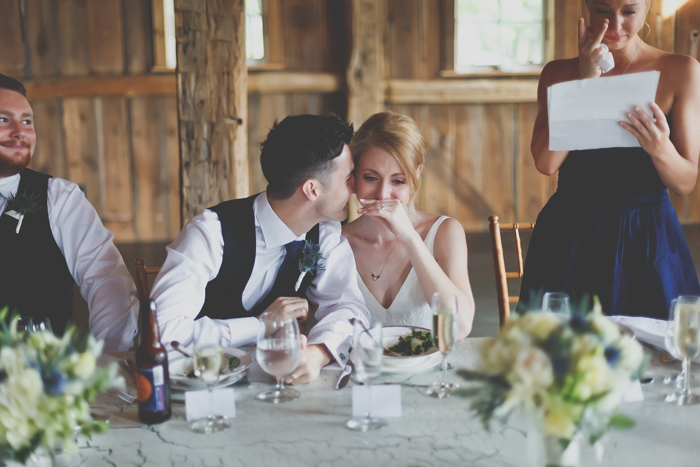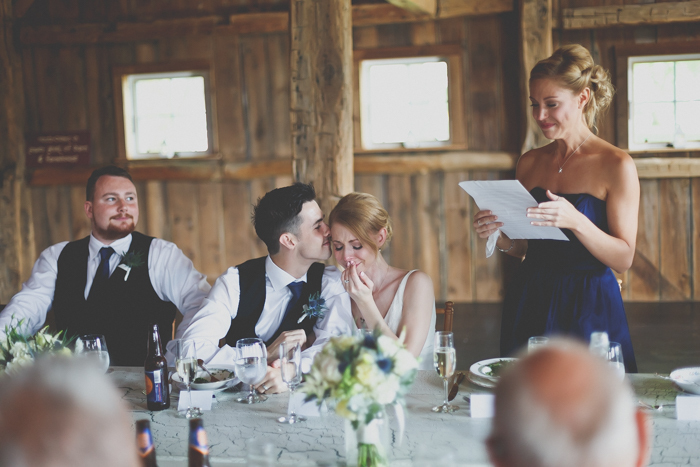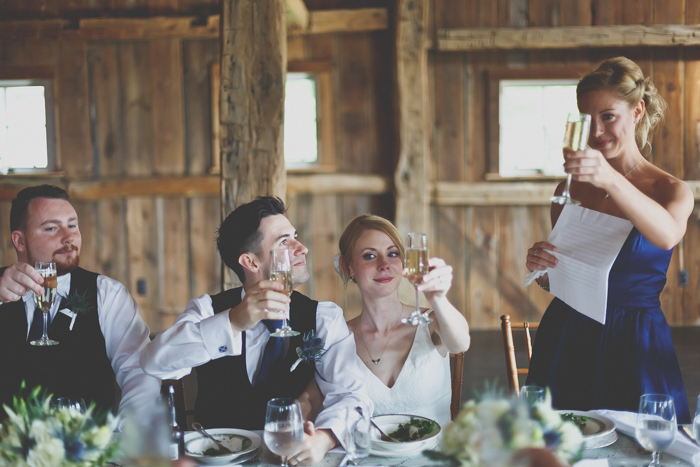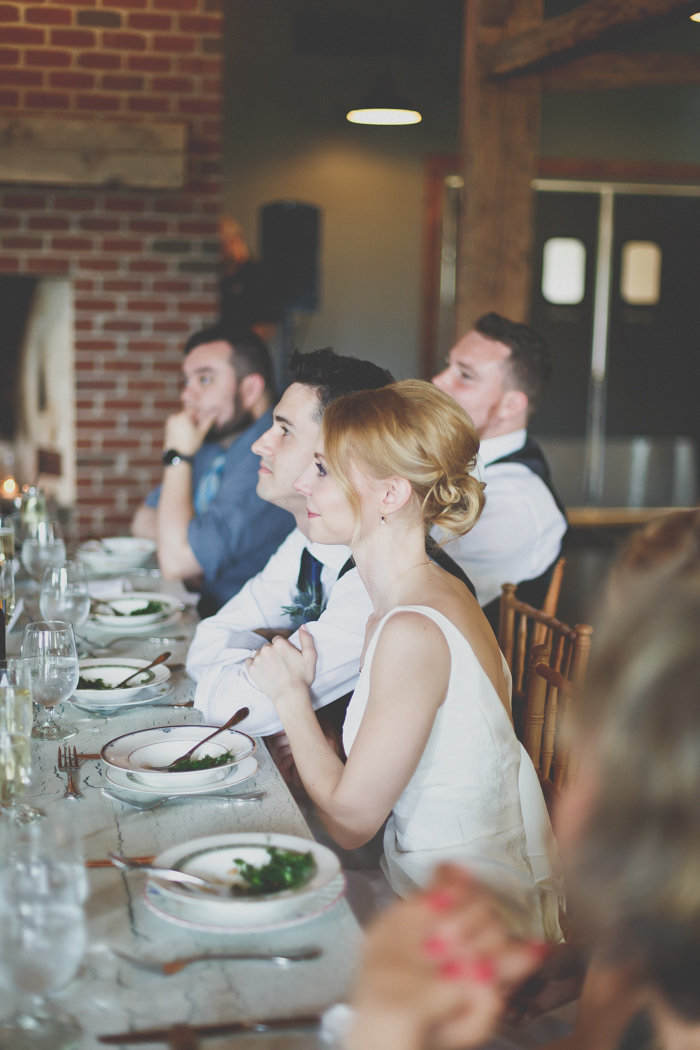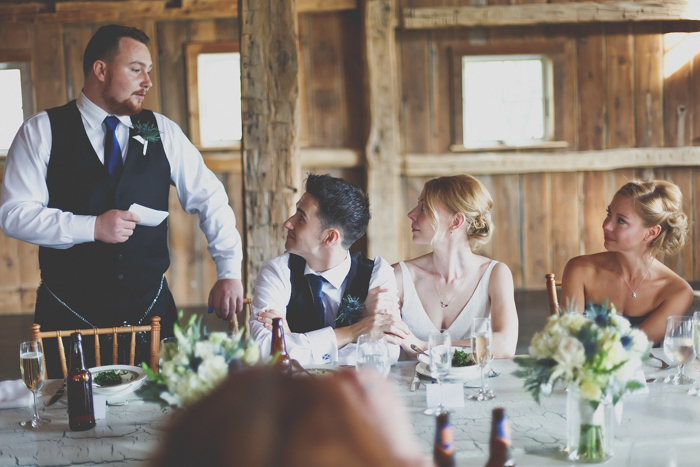 What advice do you have for couples who are considering an intimate wedding?
 Definitely do it! Your wedding day is about you and your spouse. The bigger your wedding gets the less it becomes about the two of you and more about hosting a big party.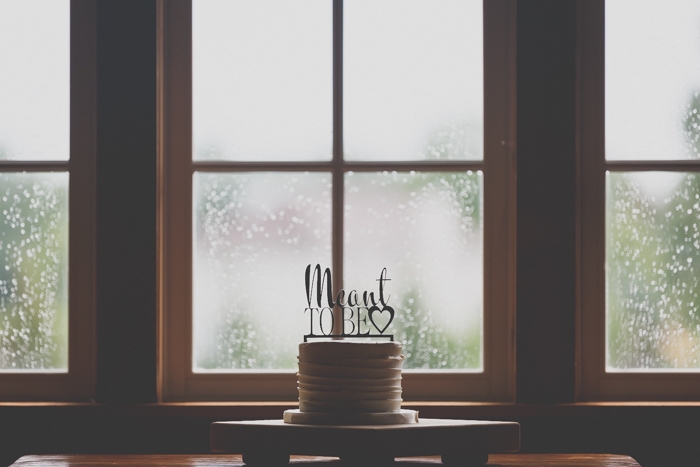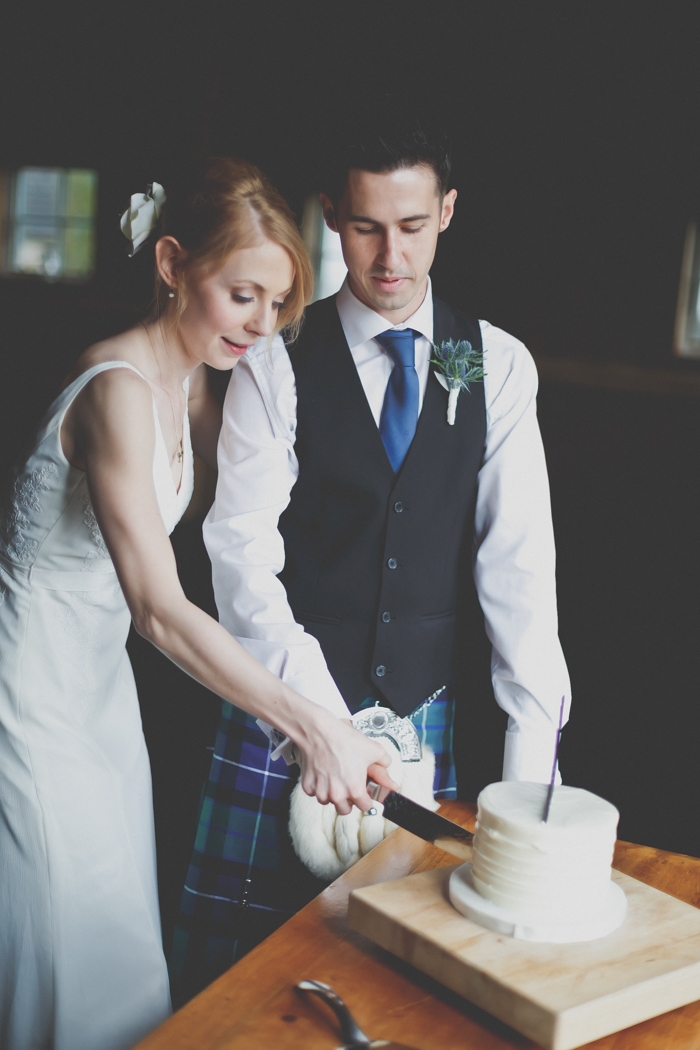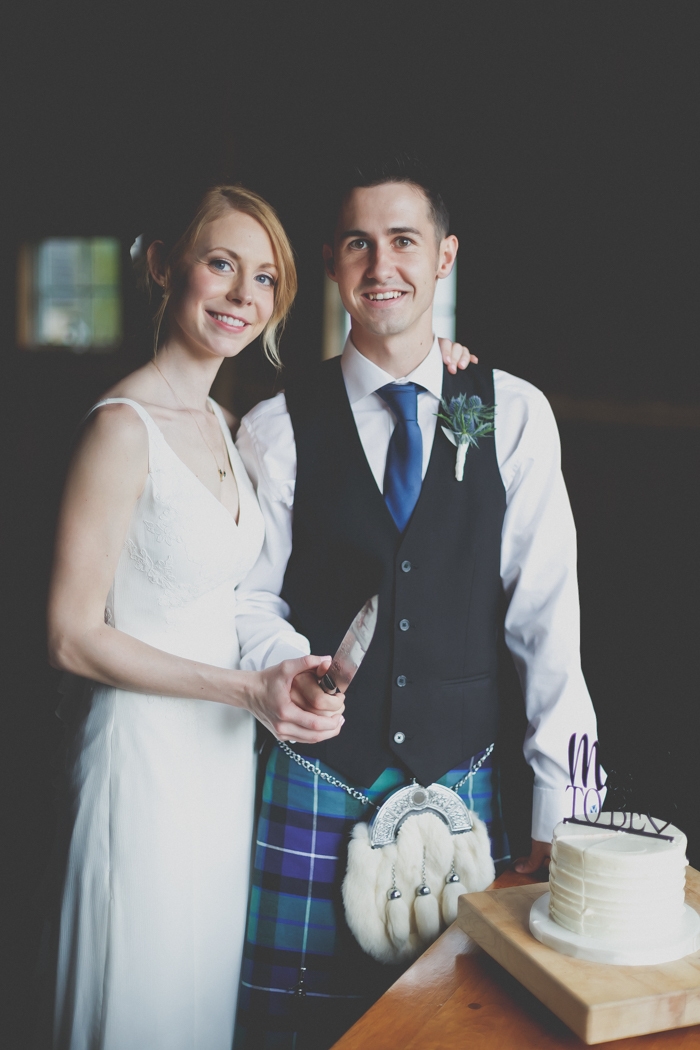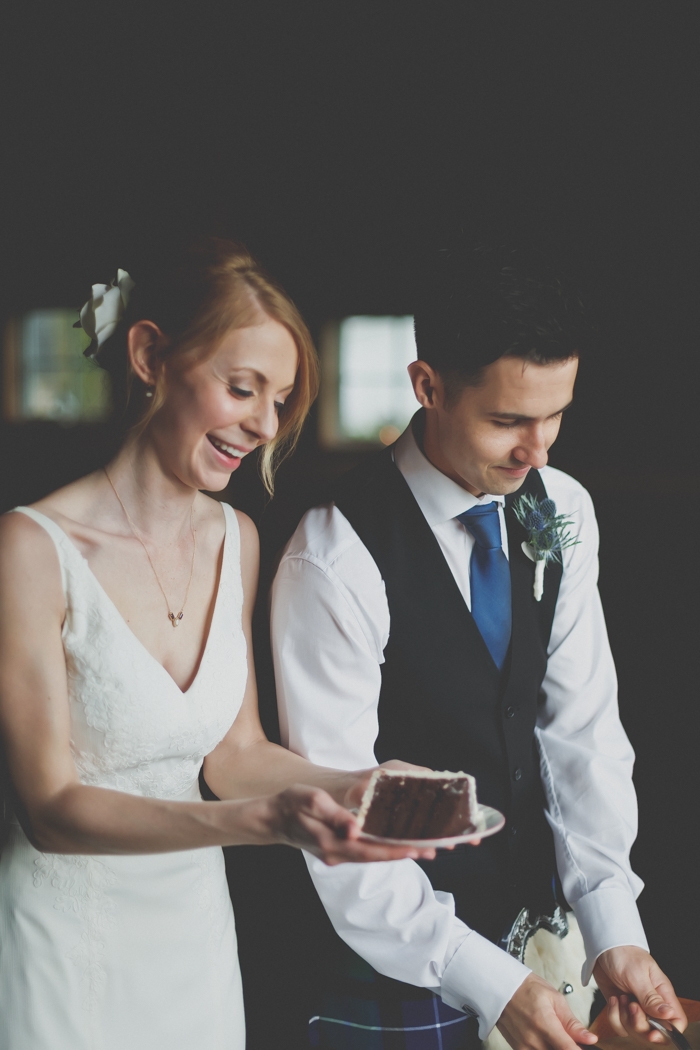 Vendors: