Lauren and John were almost convinced that eloping would be the only way they'd be able to have the intimate wedding they so badly wanted. Their beloved friends and family were very opinionated about the guest list, and no matter how they swung it, they knew they wouldn't be able to please everybody. So they forged ahead with the wedding THEY wanted, knowing that ultimately their wedding day was about the two of them making a lifelong commitment to one another.
Thanks to Laura K. Moore Photography for sharing these beautiful images with us!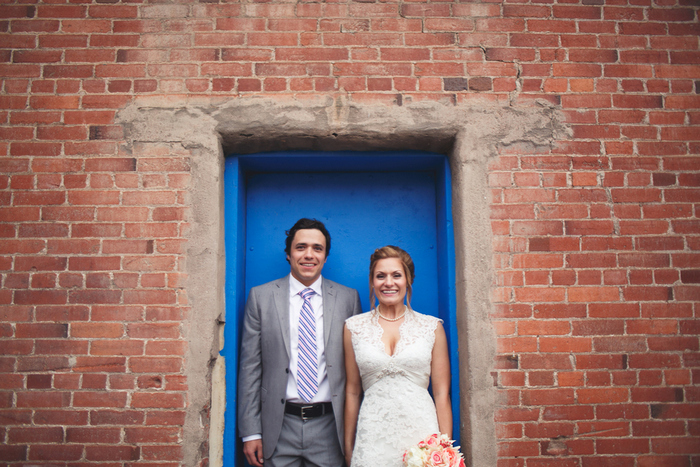 Lauren, 29  & John , 28
Location: Bisbee, Arizona

Wedding Date: August 15, 2014

Number of Guests: 31

Wedding Cost:  $4,500

Wedding Ceremony Location: Café Roka, Bisbee, AZ

Wedding Reception Location: Café Roka, Bisbee, AZ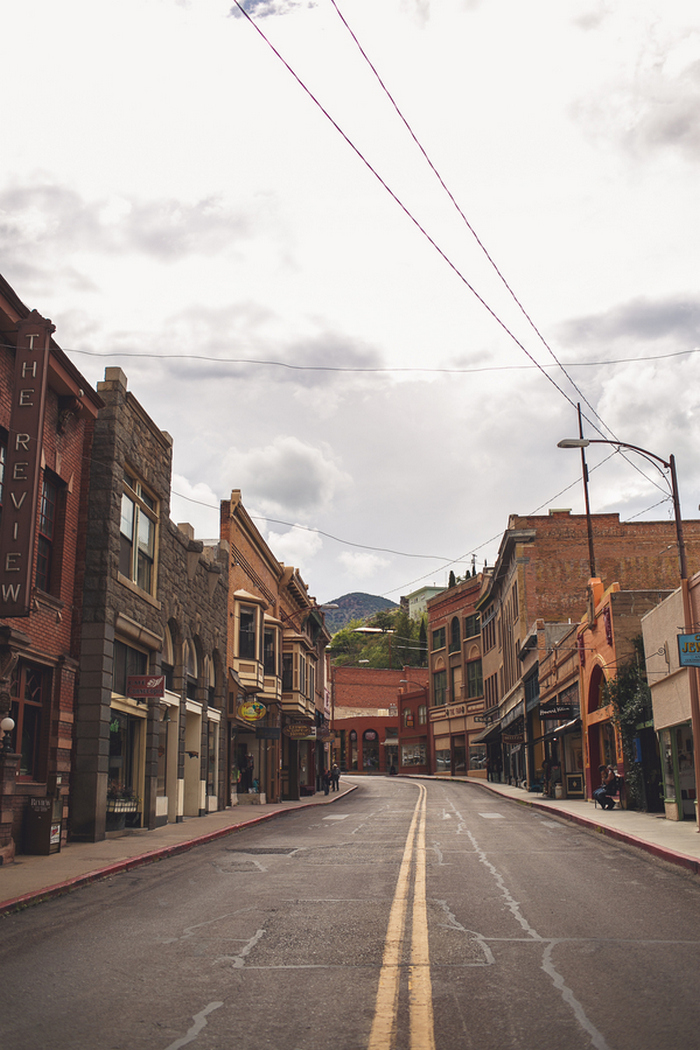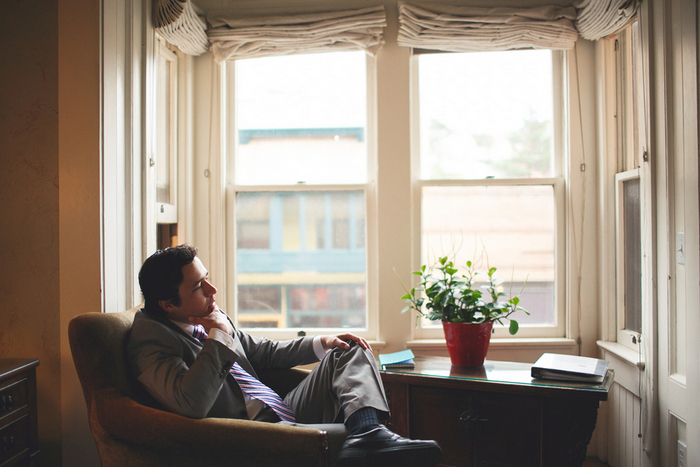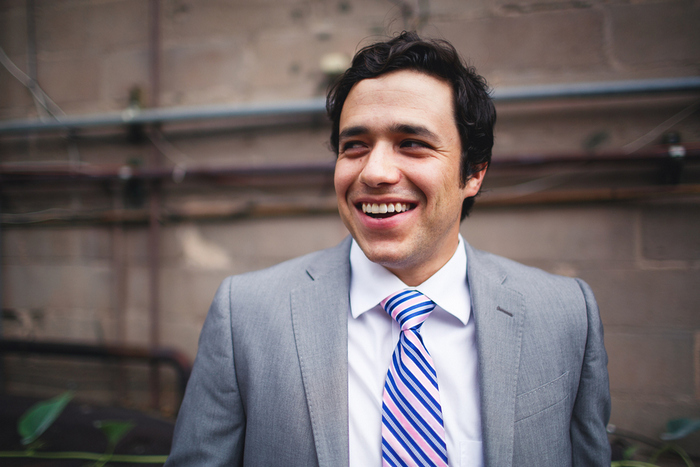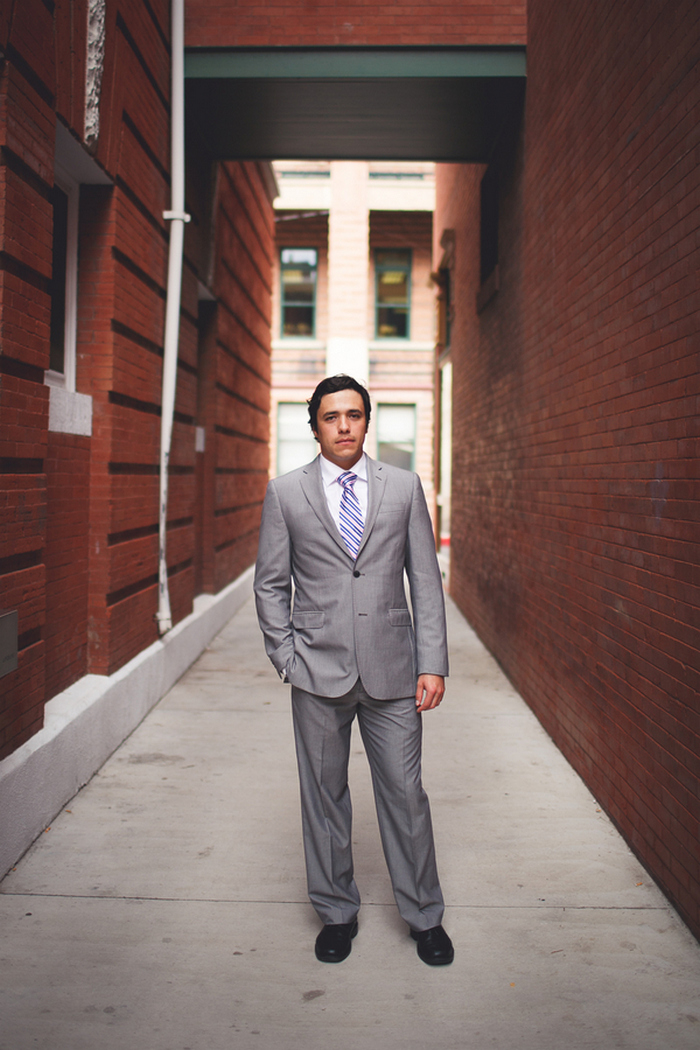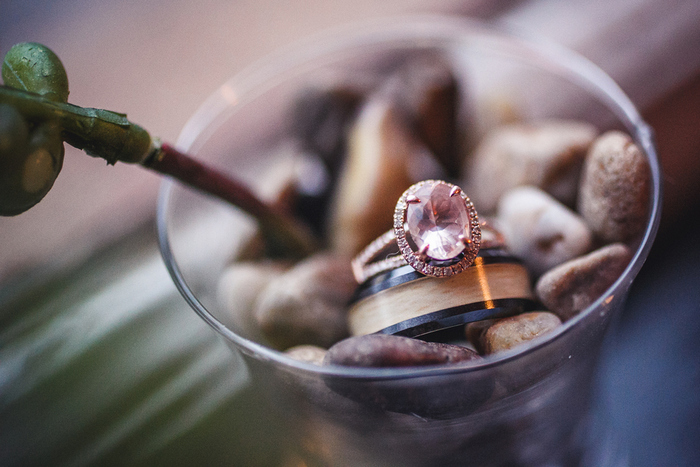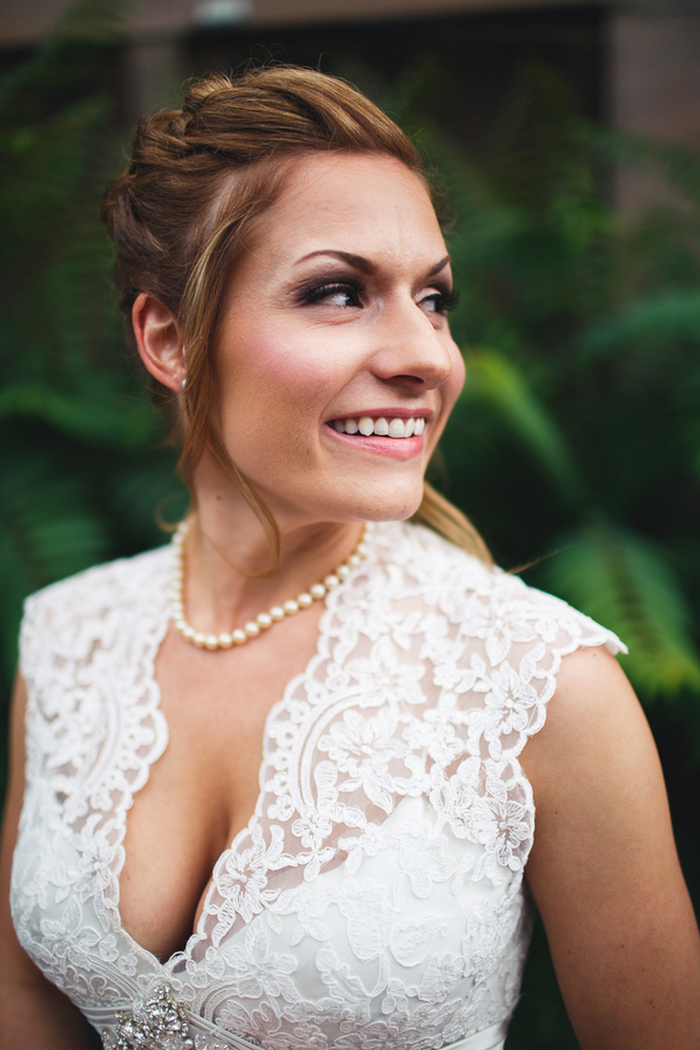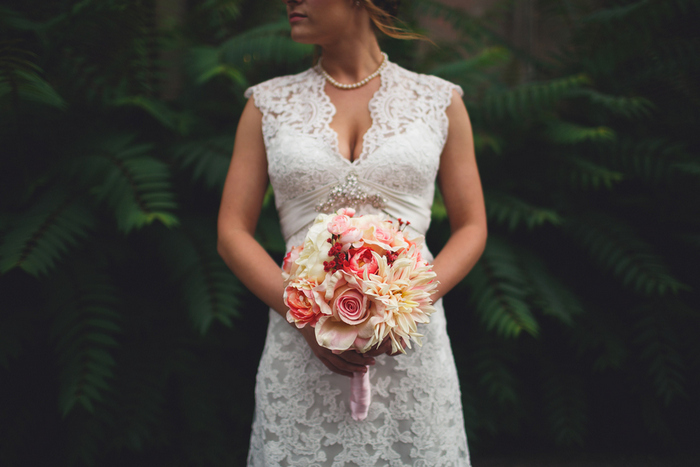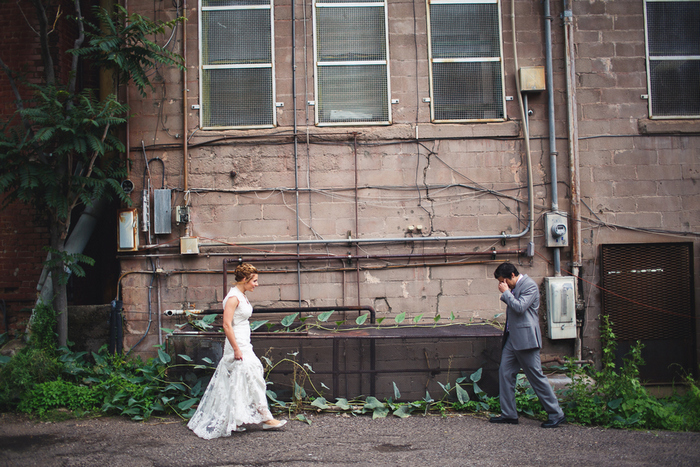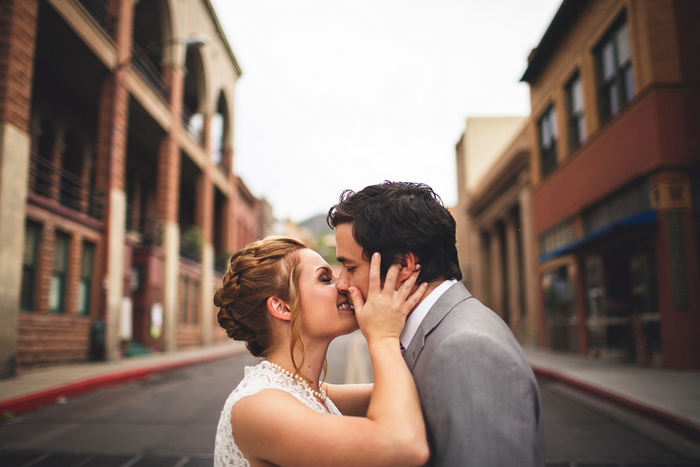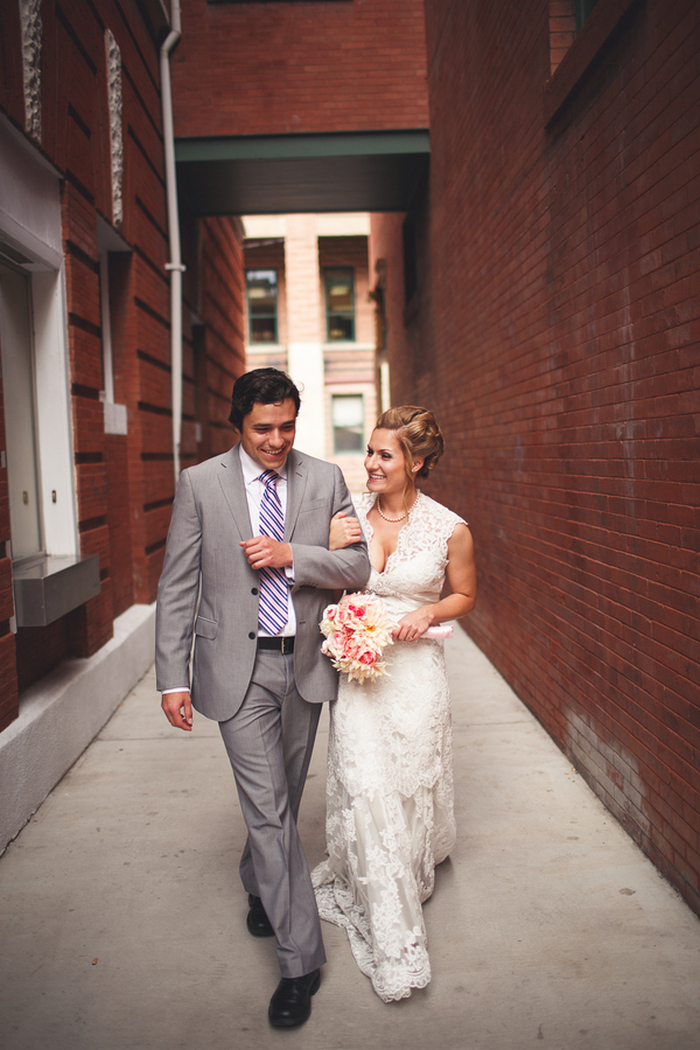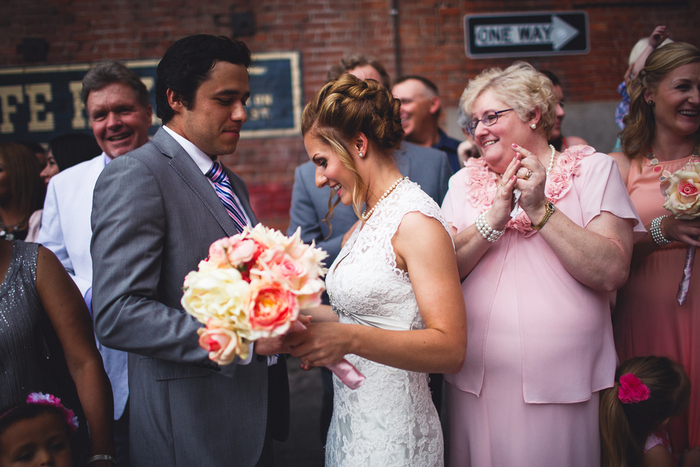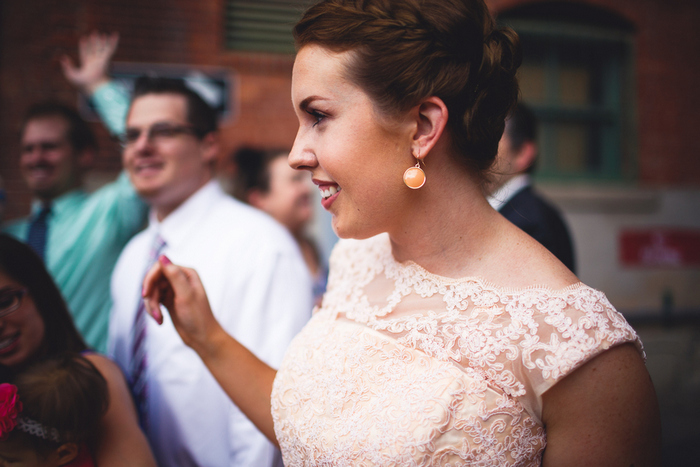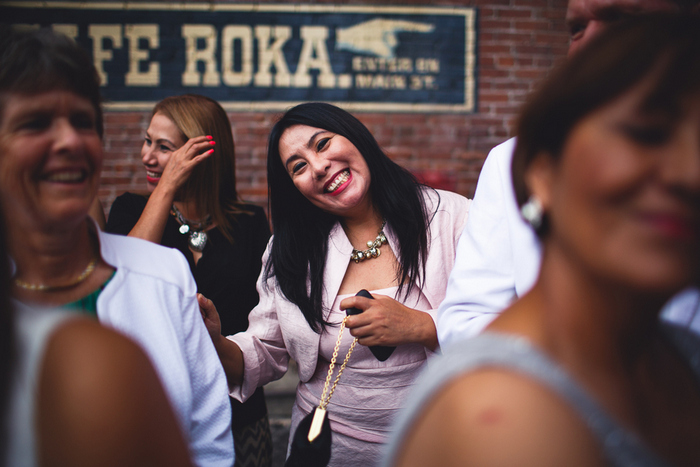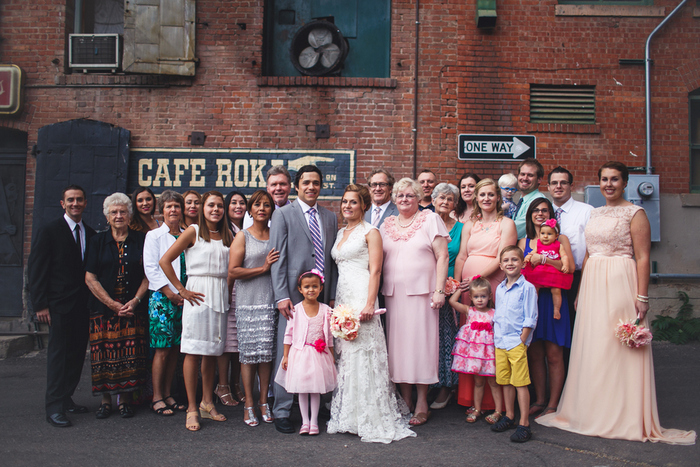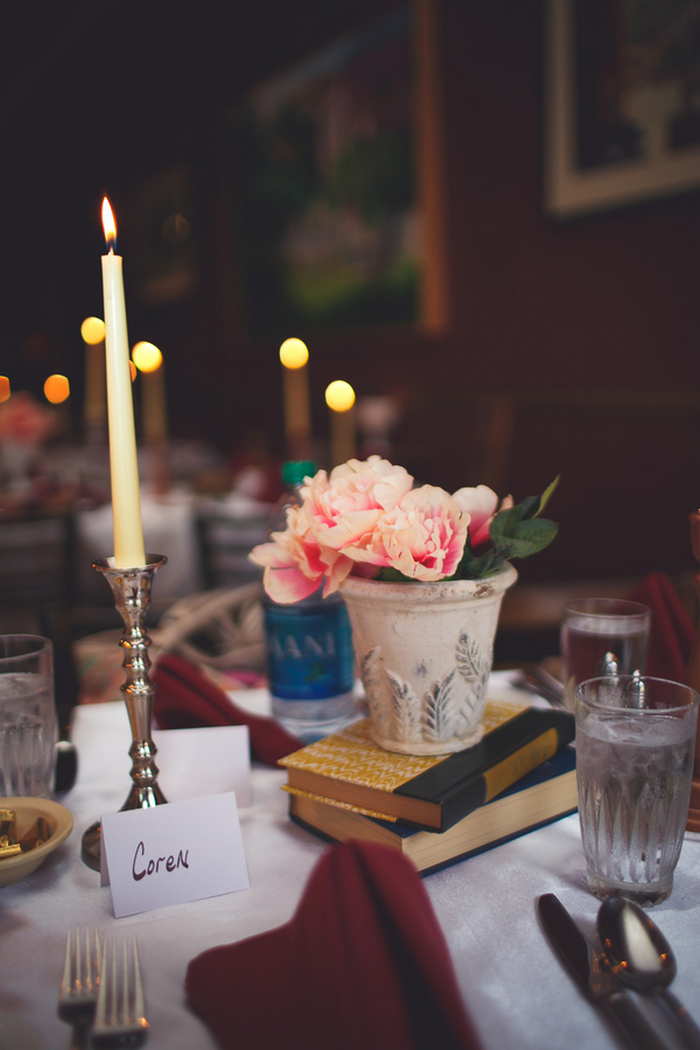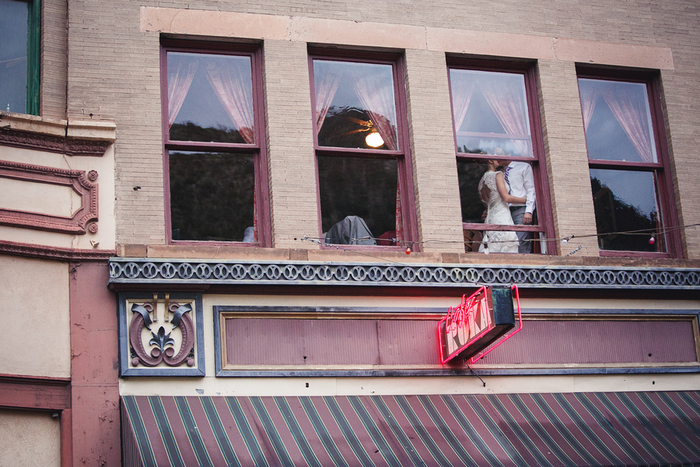 Why did you have an intimate wedding?
We had been to a few large weddings together while we were dating and they were so exhausting to us just as guests. We considered eloping for a long time, but never really settled on the idea. We just didn't want to have a huge wedding where we couldn't have any meaningful moments and conversations with our guests. If John had it his way we would have set off to Maui and gotten married on the beach (we actually booked a trip to Maui when we were thinking about eloping, but we ended up using it for our honeymoon!). After a few months of back and forth we decided to have an intimate wedding with just our closest family and friends. I couldn't imagine eloping and not having my dad walk me down the aisle. Or not having our best friends there standing beside us. We are very close to our families and we wanted them to share this day with us.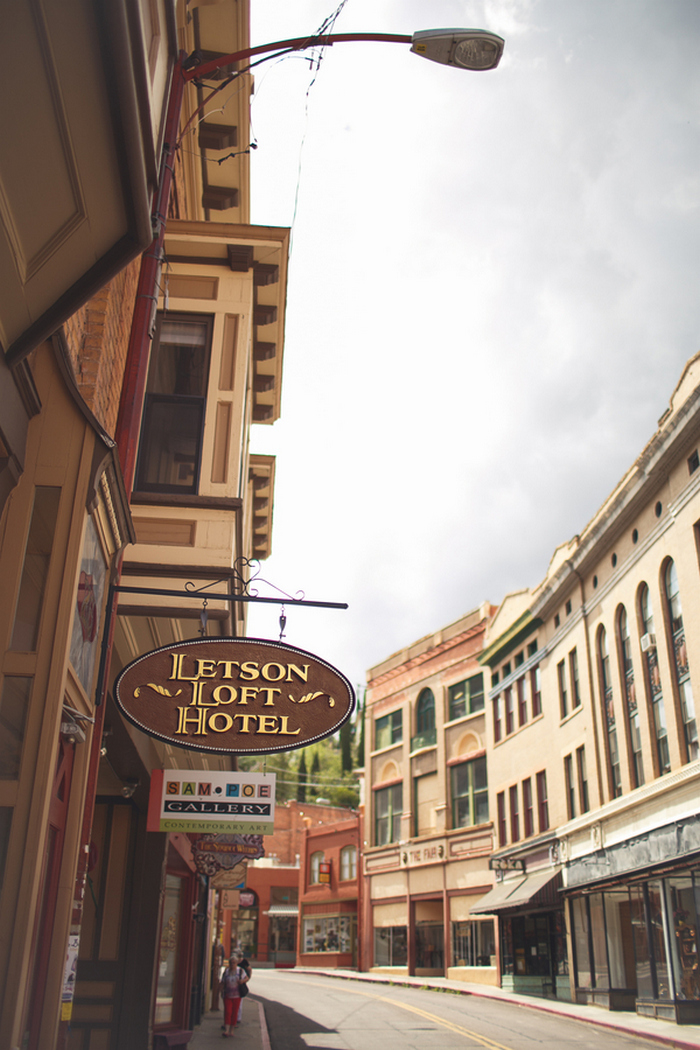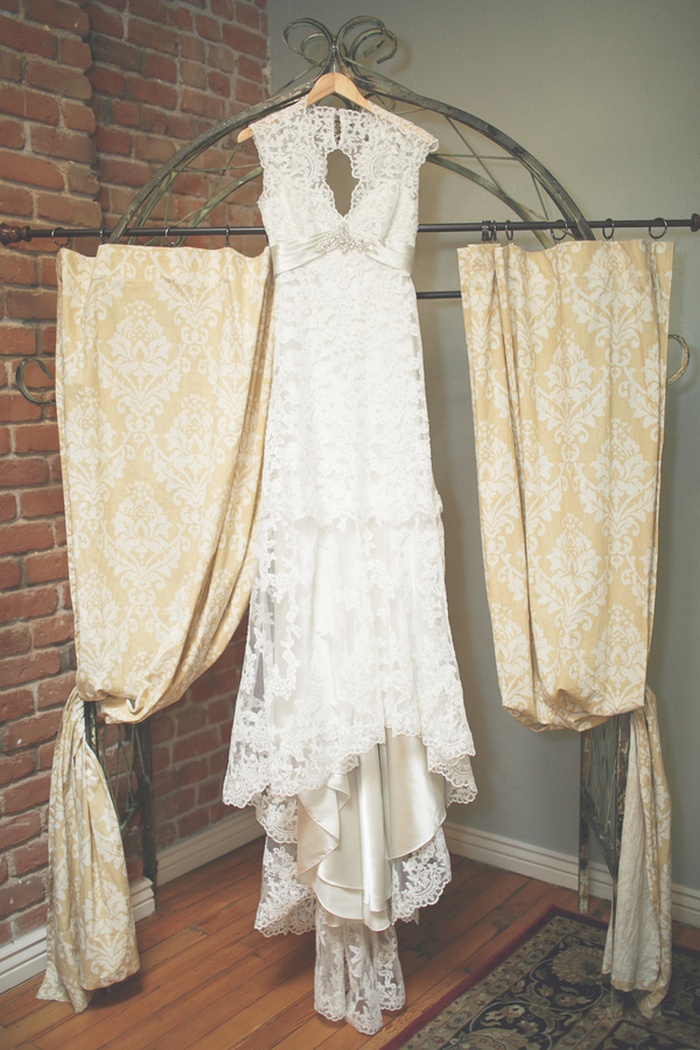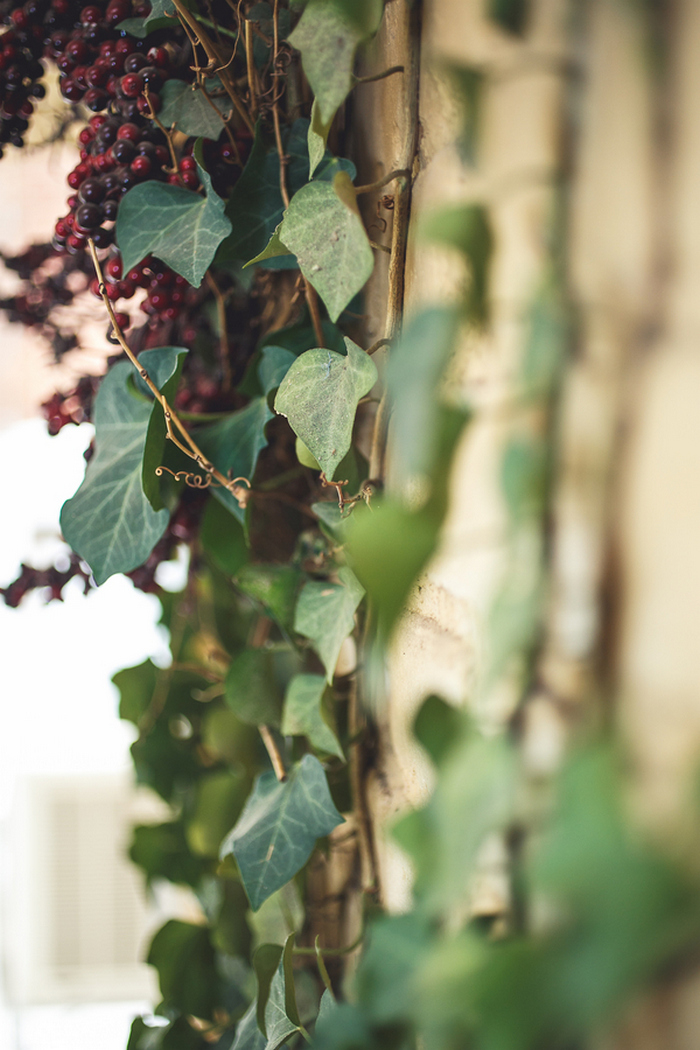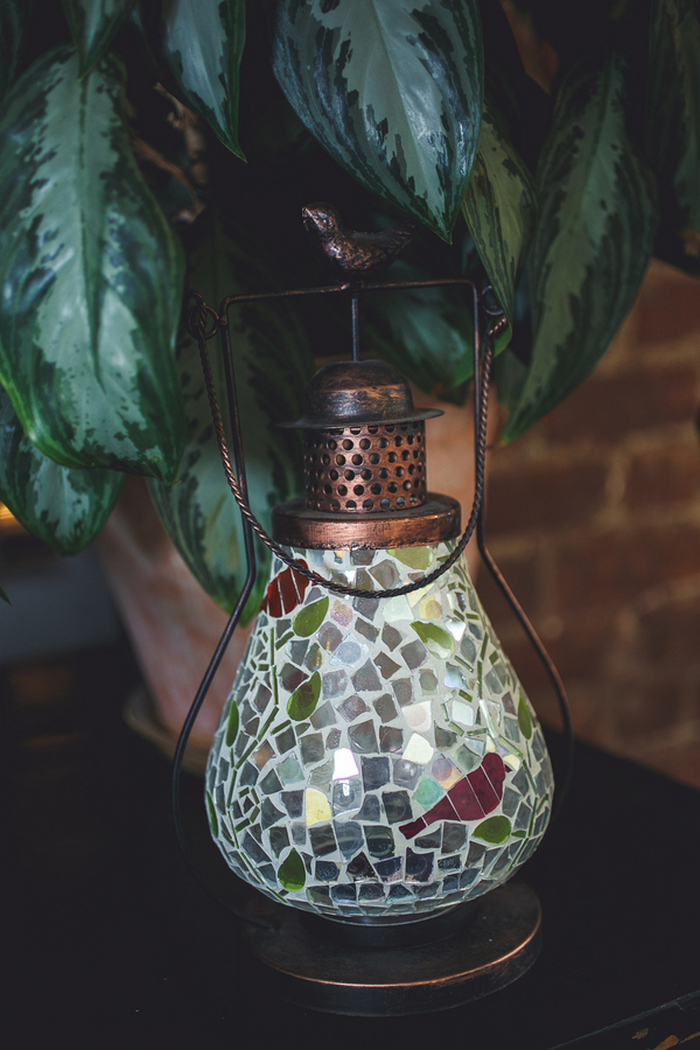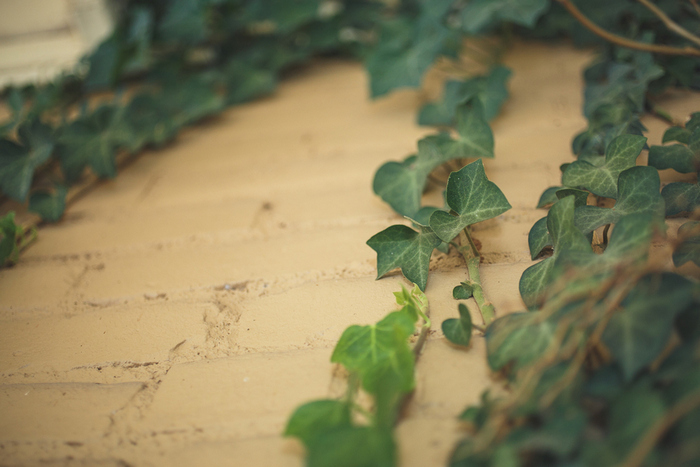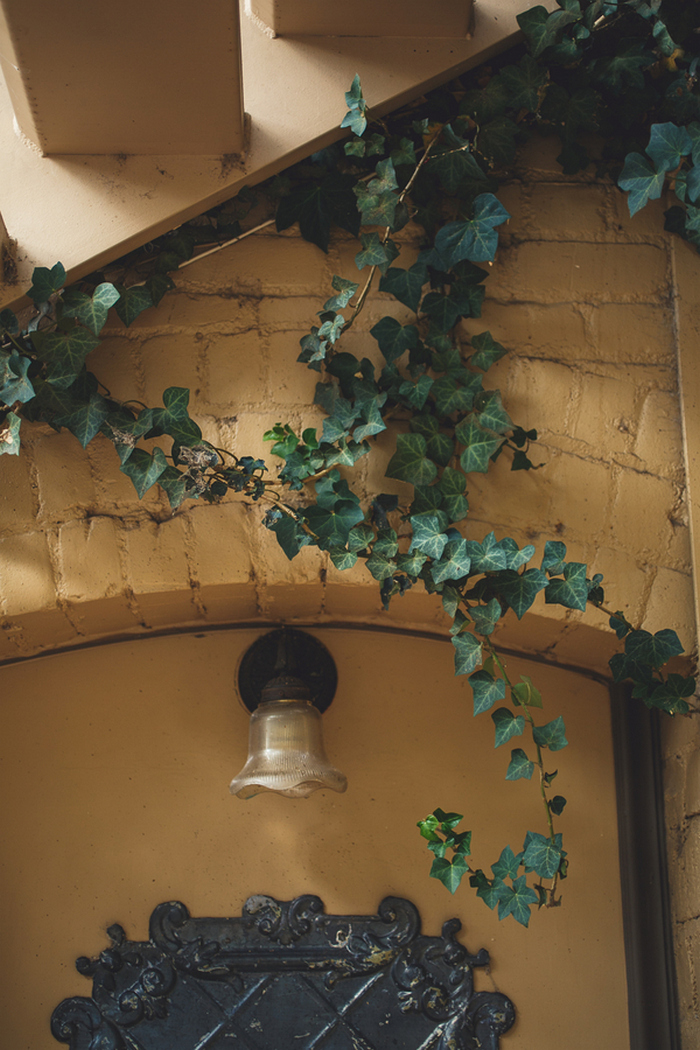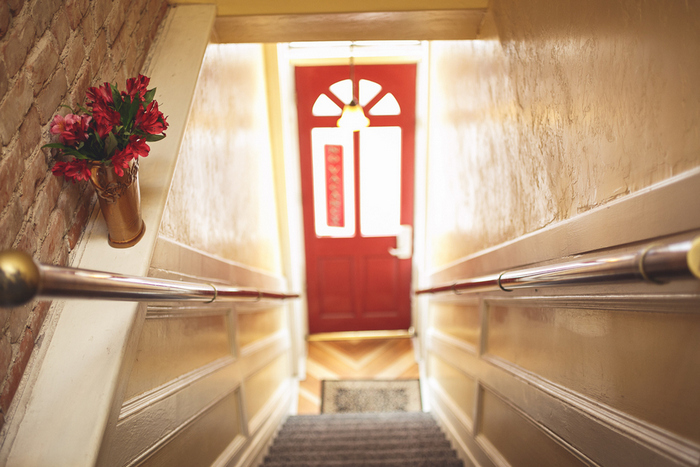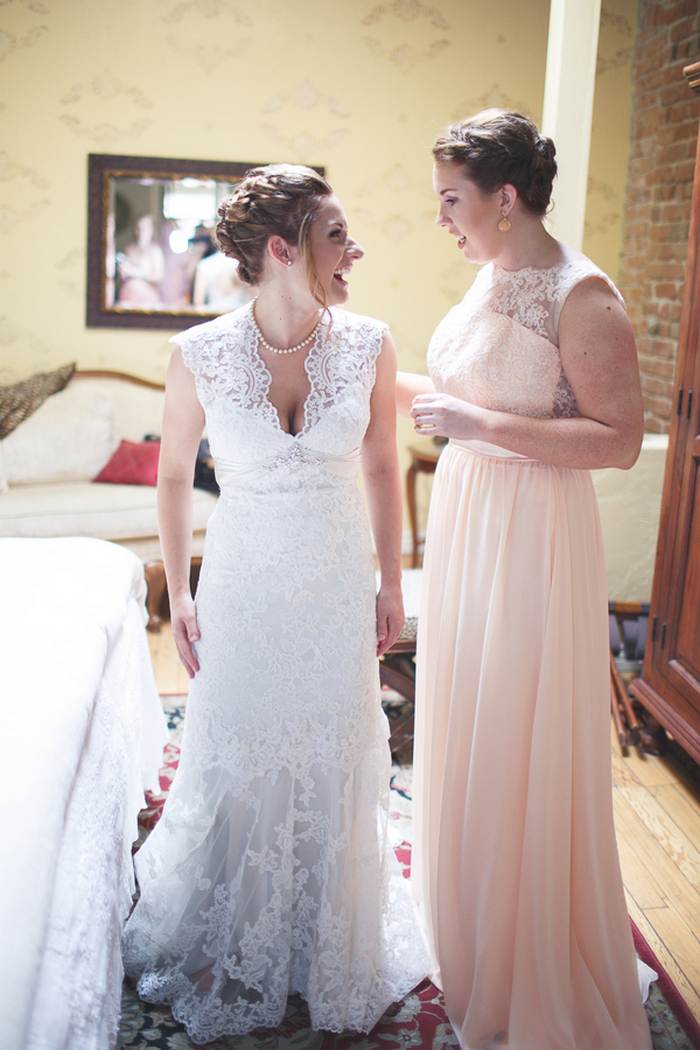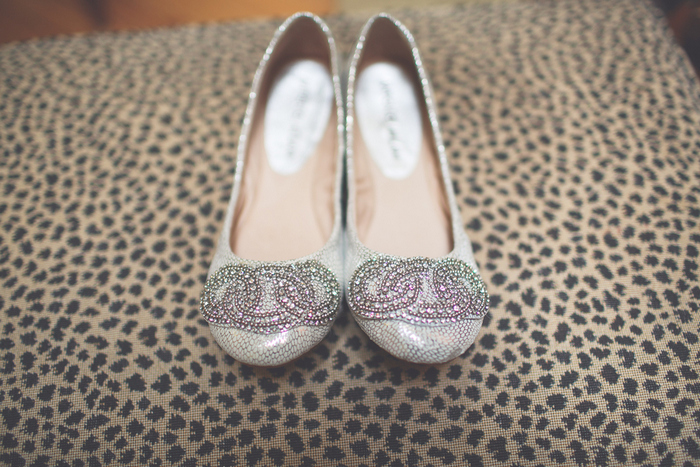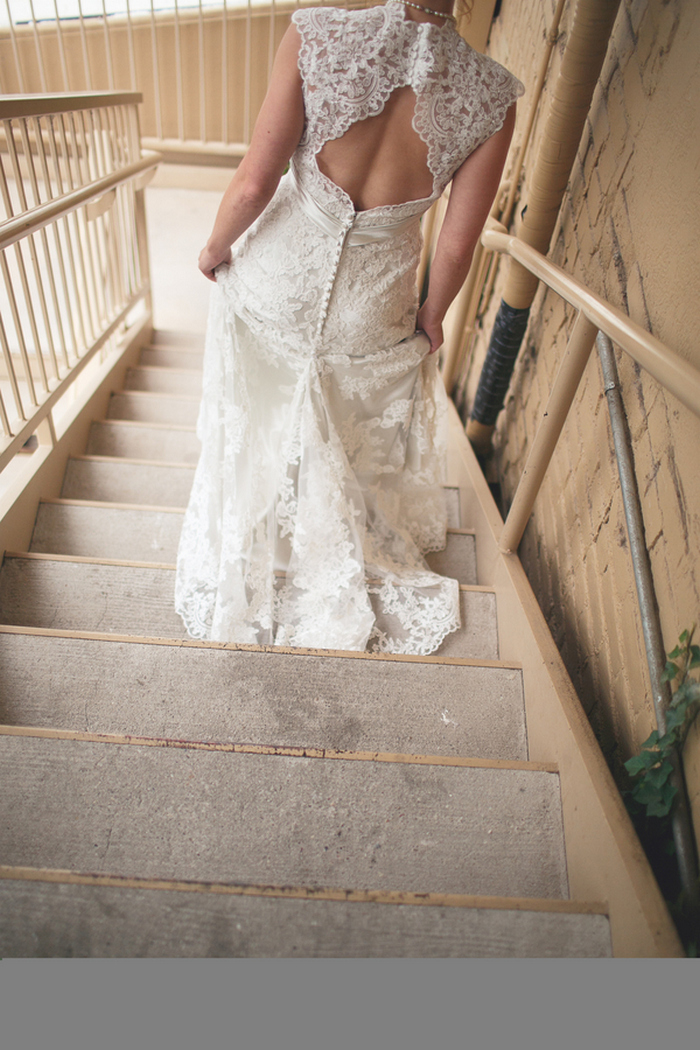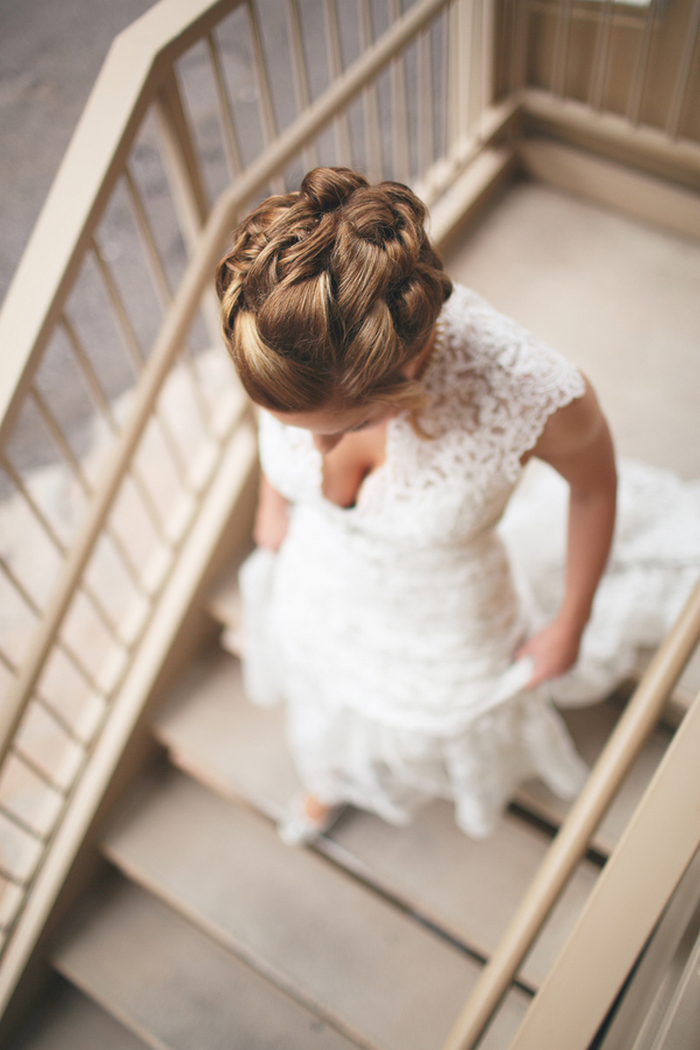 What are some the challenges that you faced planning an intimate wedding?
The biggest challenge was definitely the guest list. Who to invite, and who not to invite was really tricky. There were some moments when I thought about throwing the towel in and eloping again!! Does every bride feel that way at some point?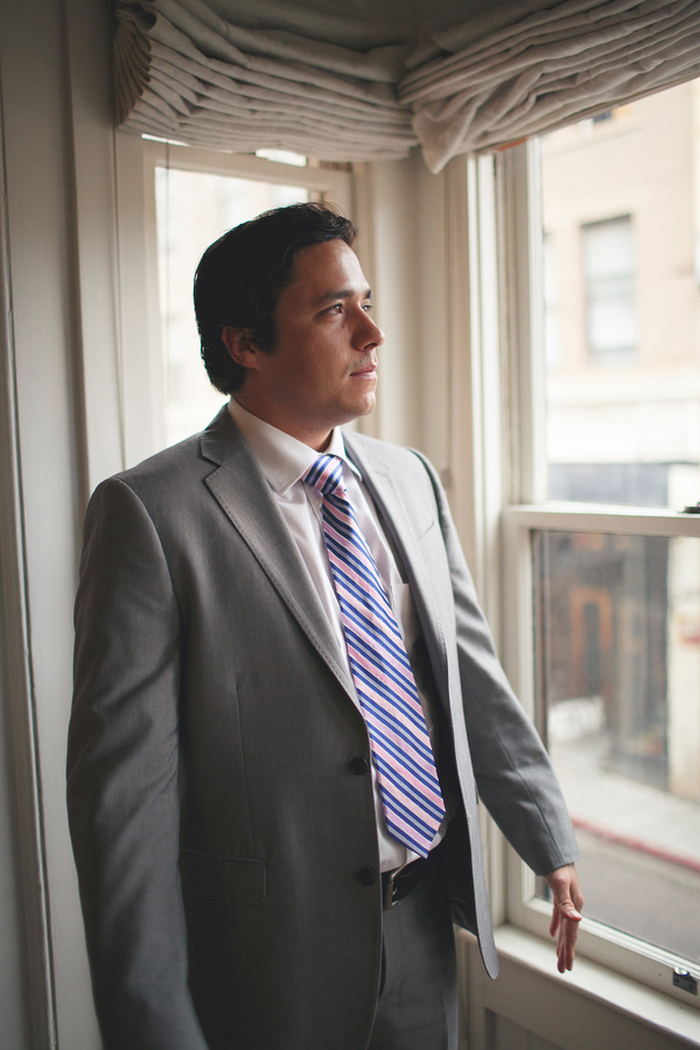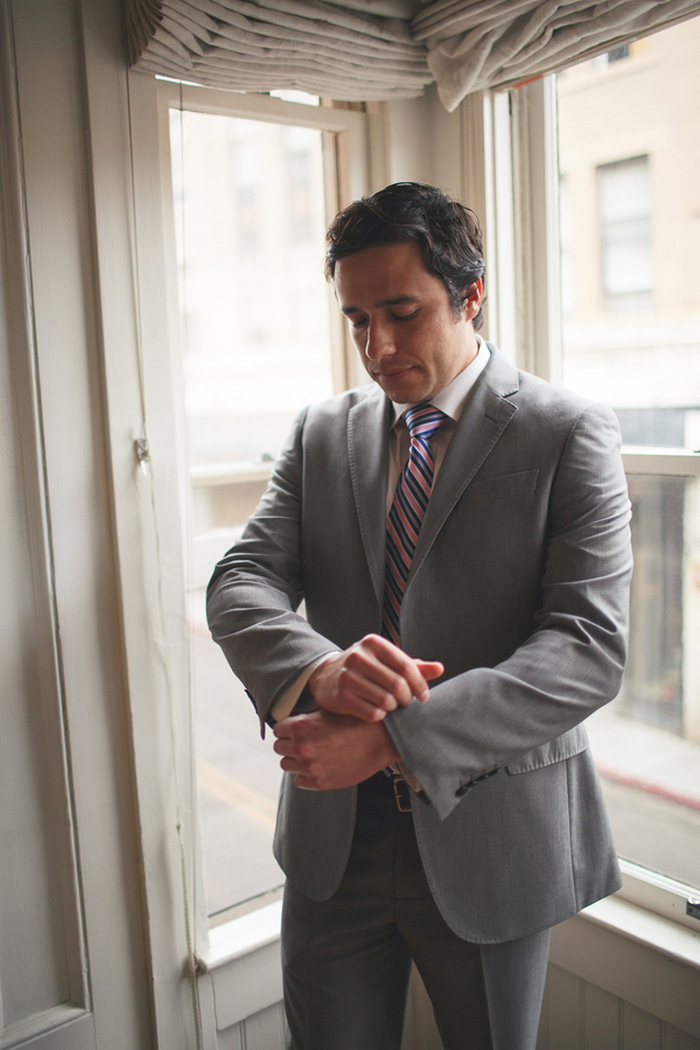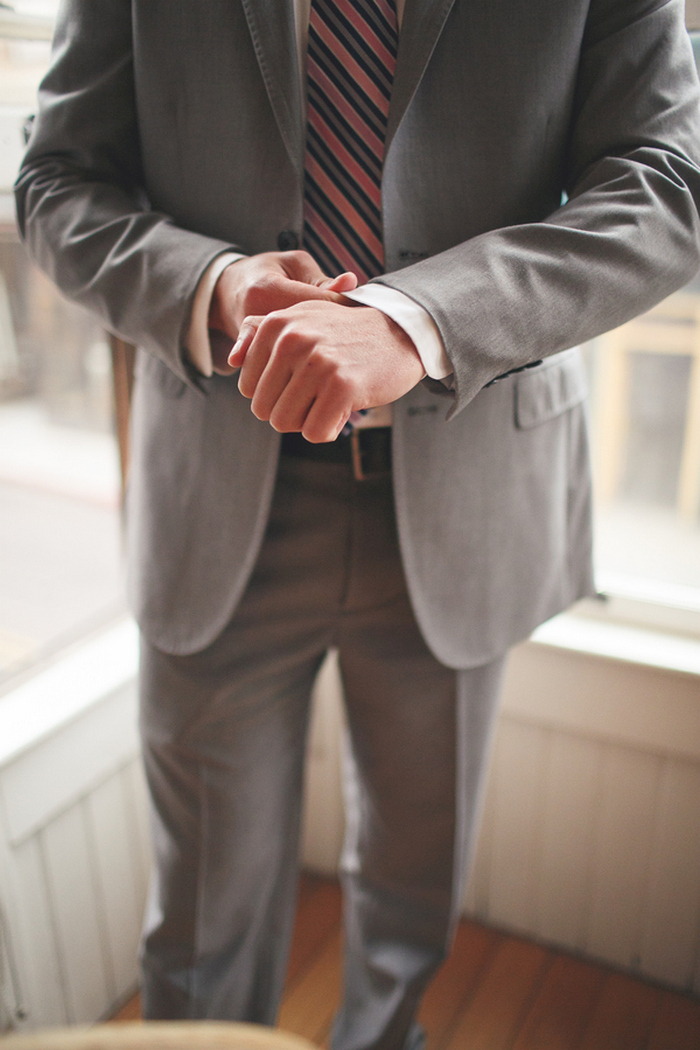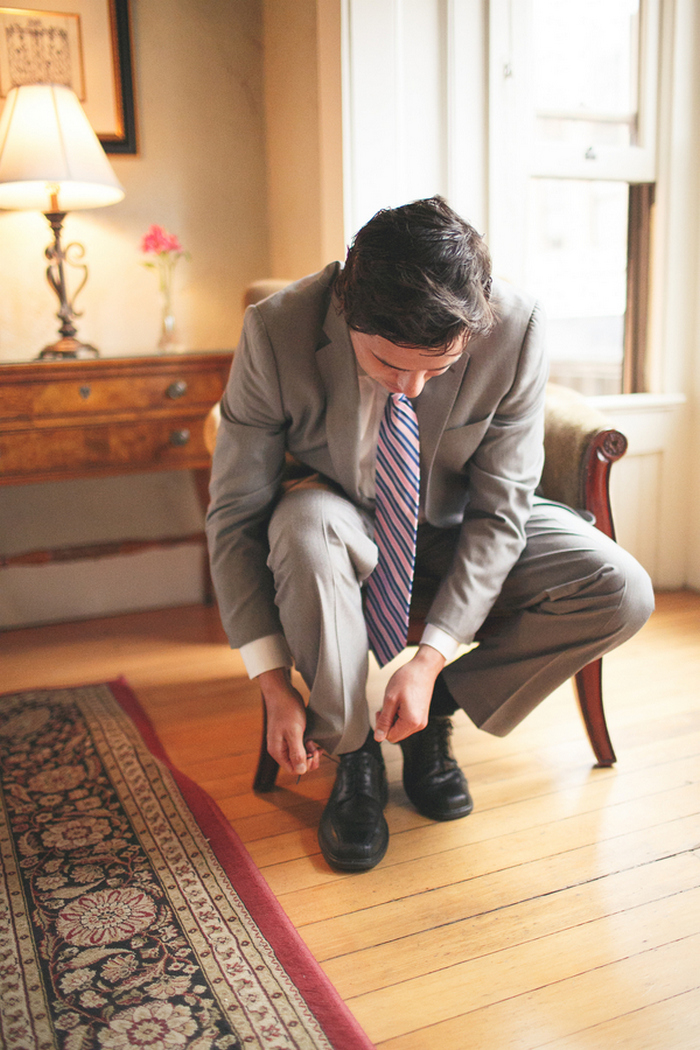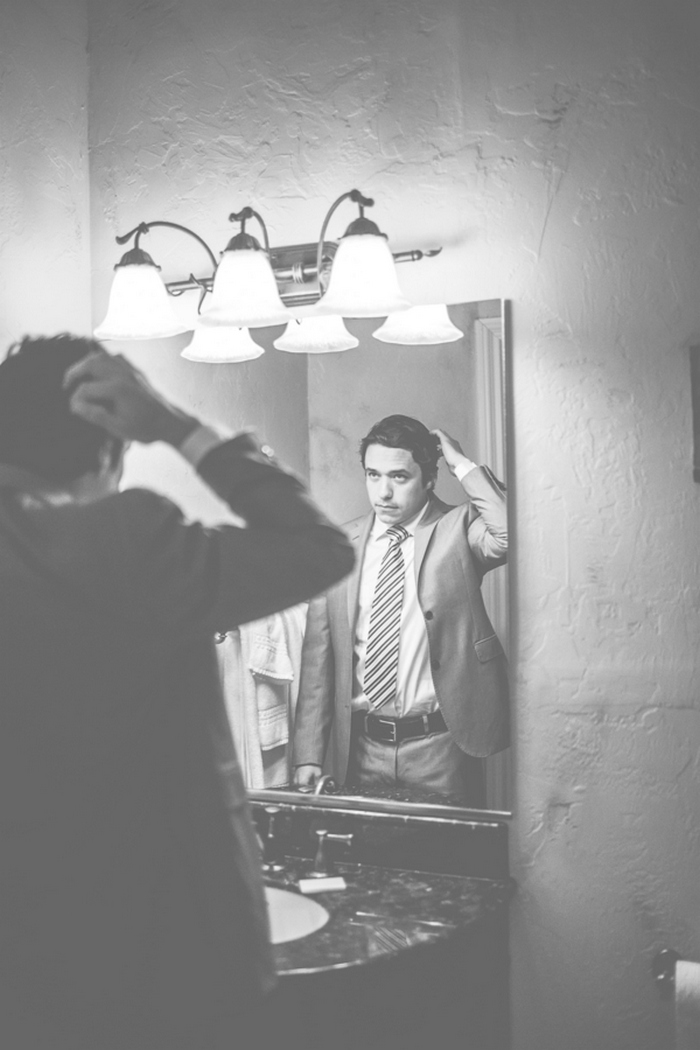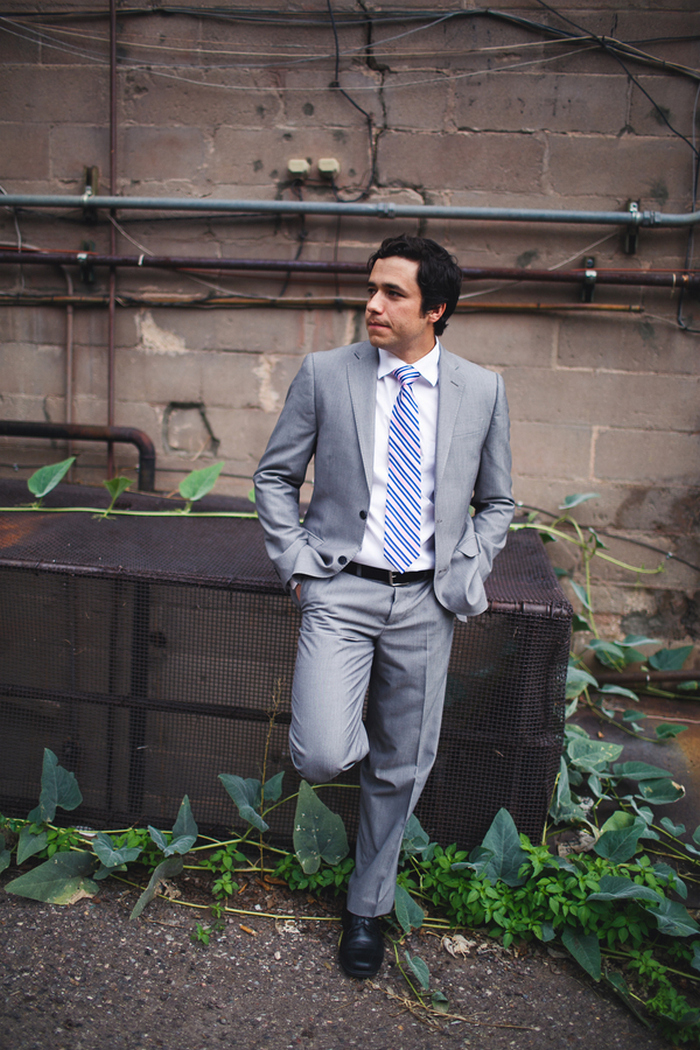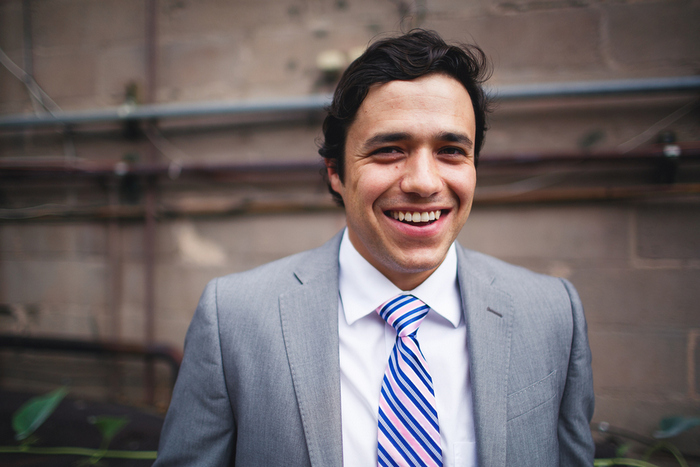 Was it difficult to pare down the guest list?
Yes and no. We didn't want to have more than 20-30 people there and we almost succeeded in that. A few of the guests were kids, so they didn't really count as adult guests, so we were at 31 adult guests. When going over people to invite we started asking ourselves, "If this person wasn't there would we regret it?"  That made it a lot easier to make the final cuts. We knew who we were closest to who we wanted to share our special day with.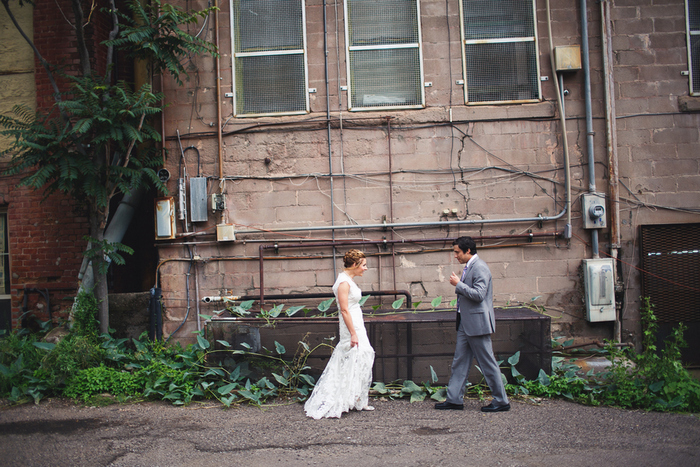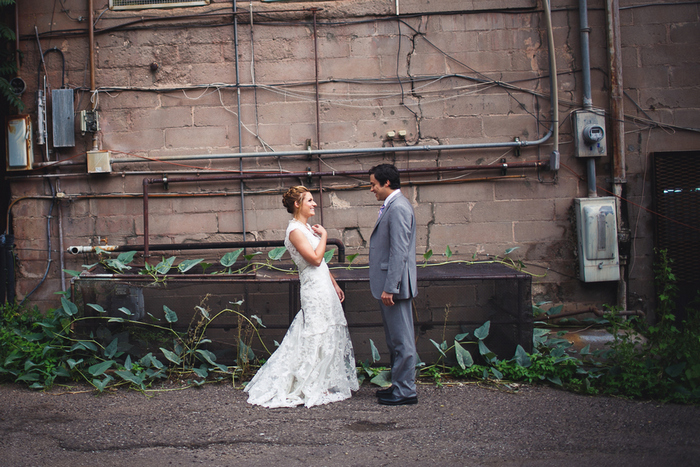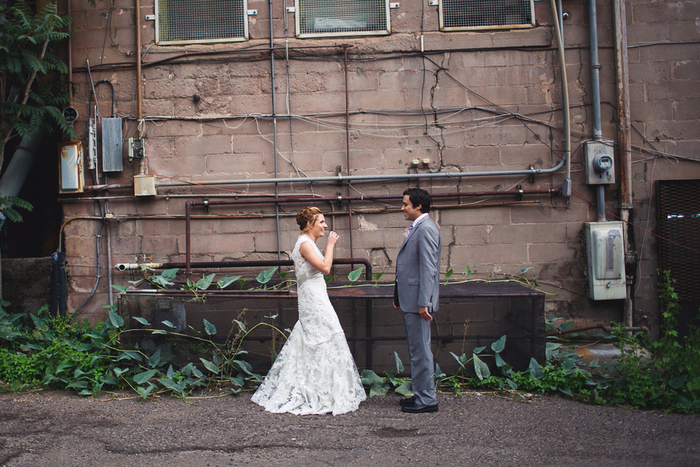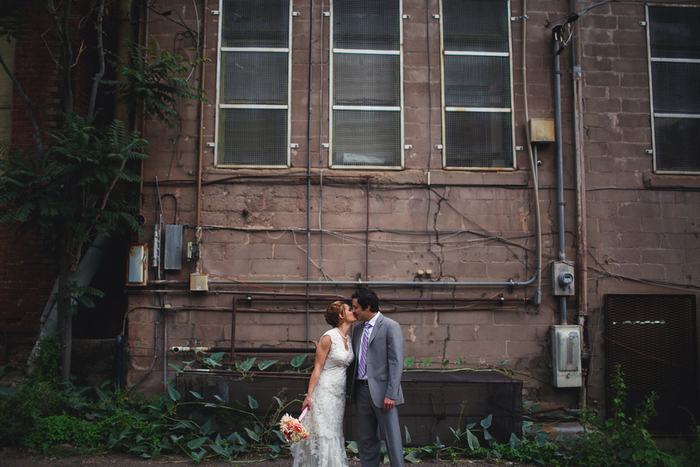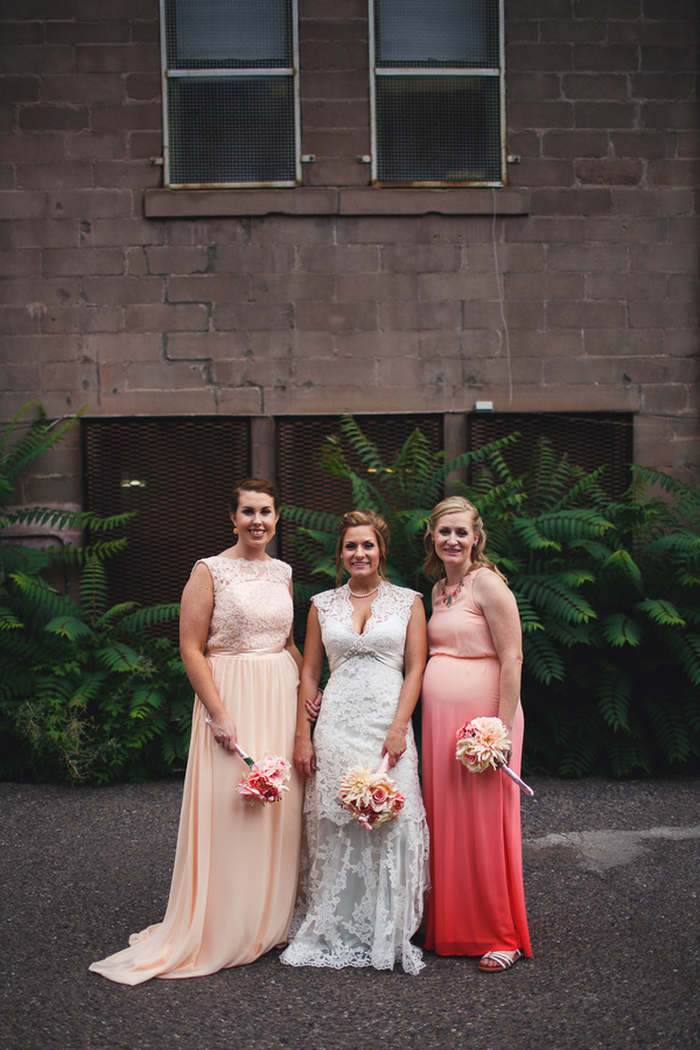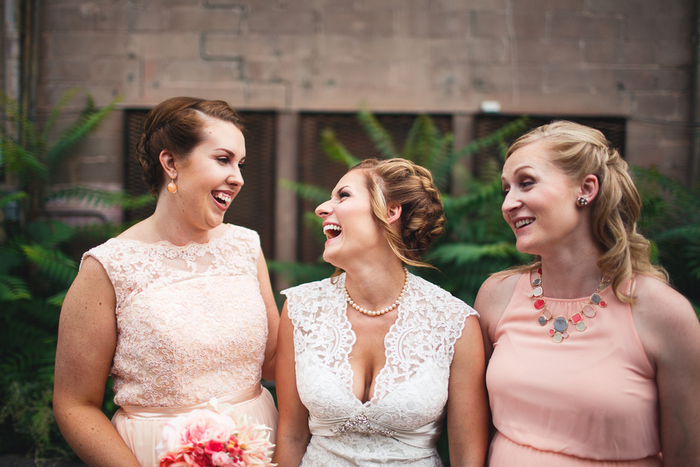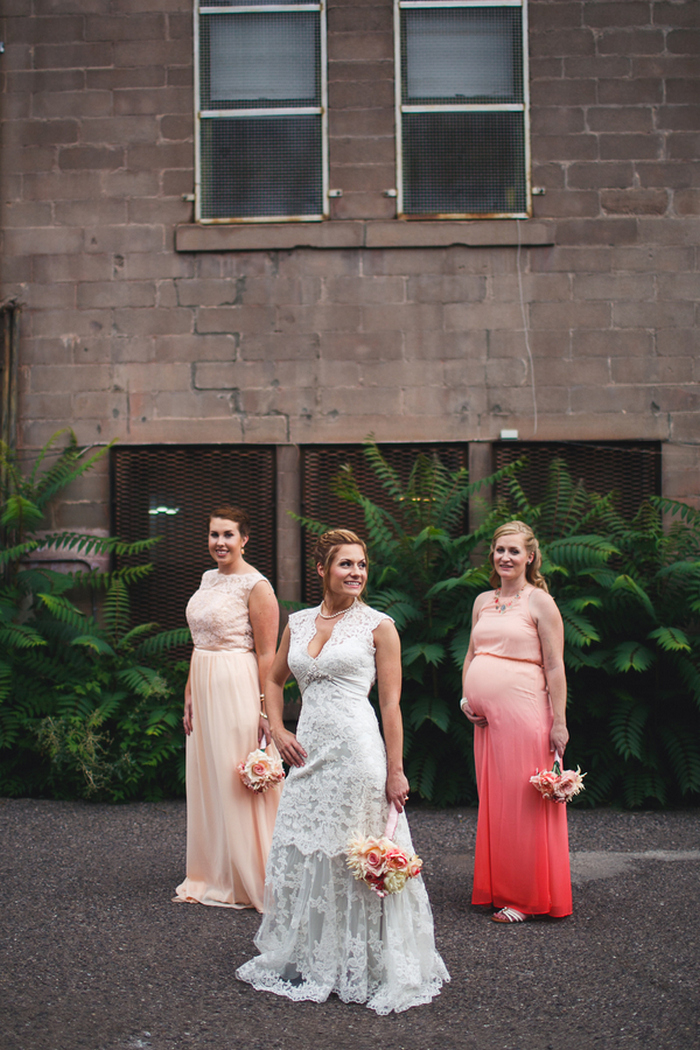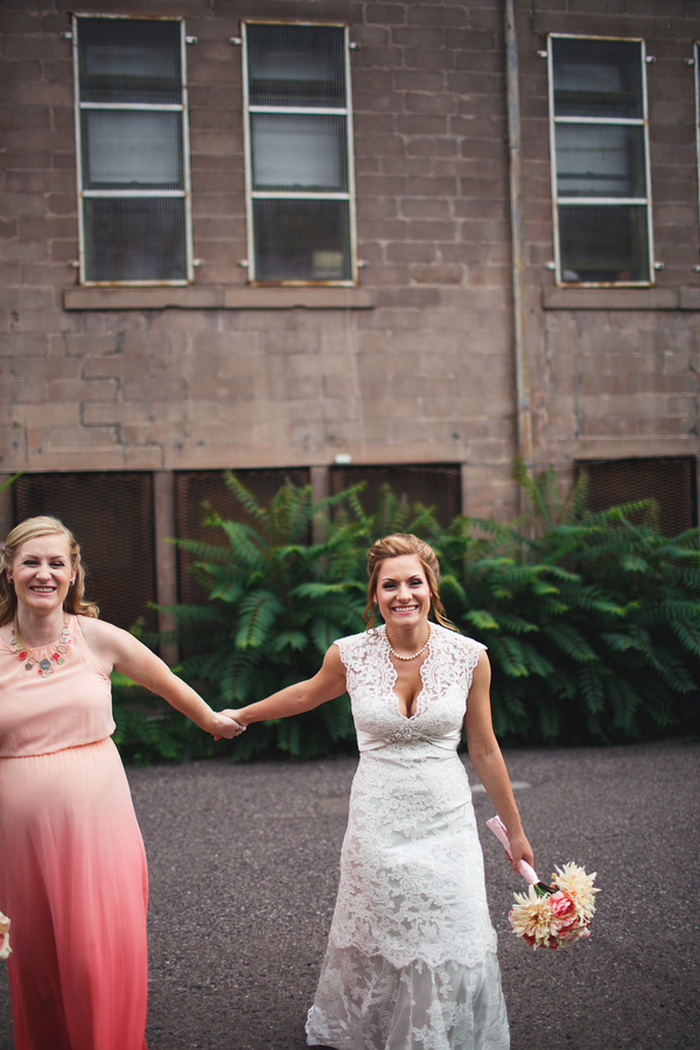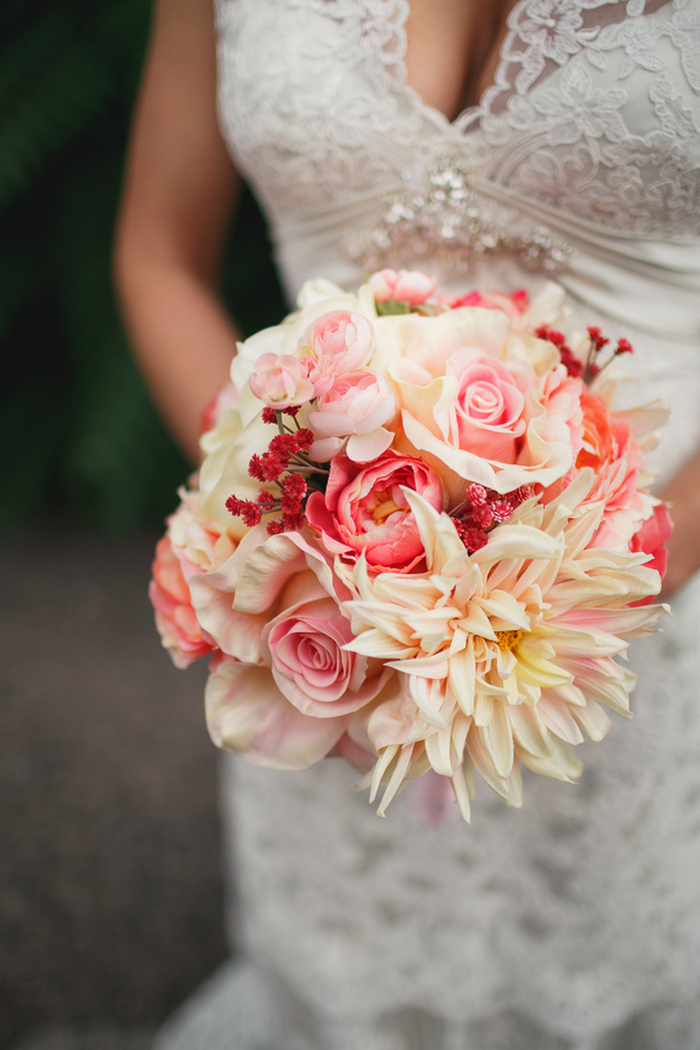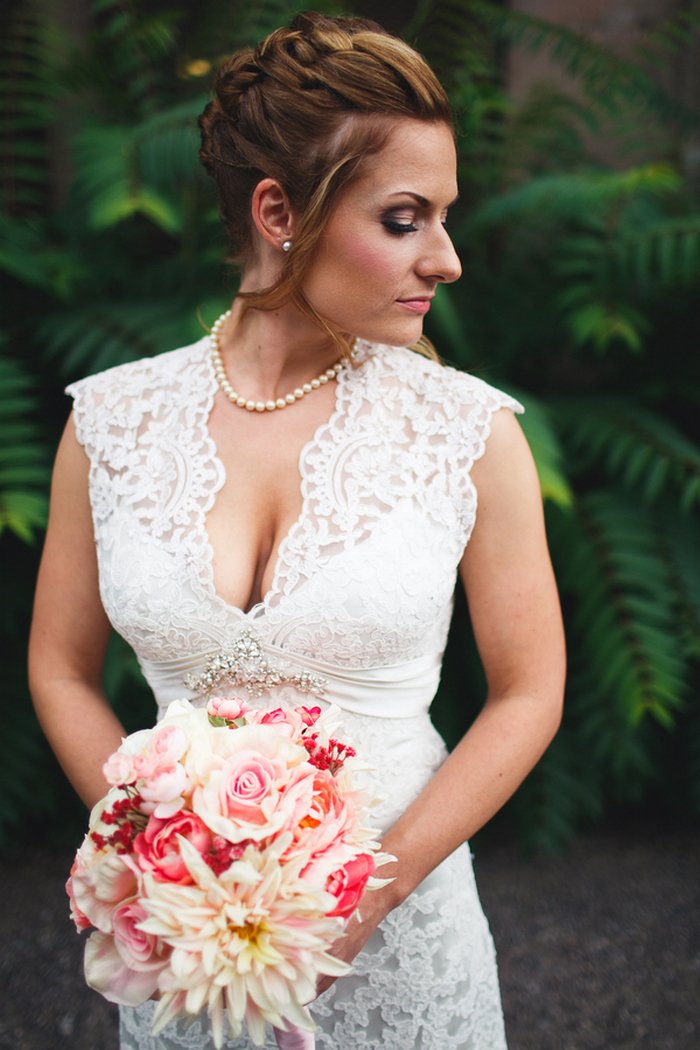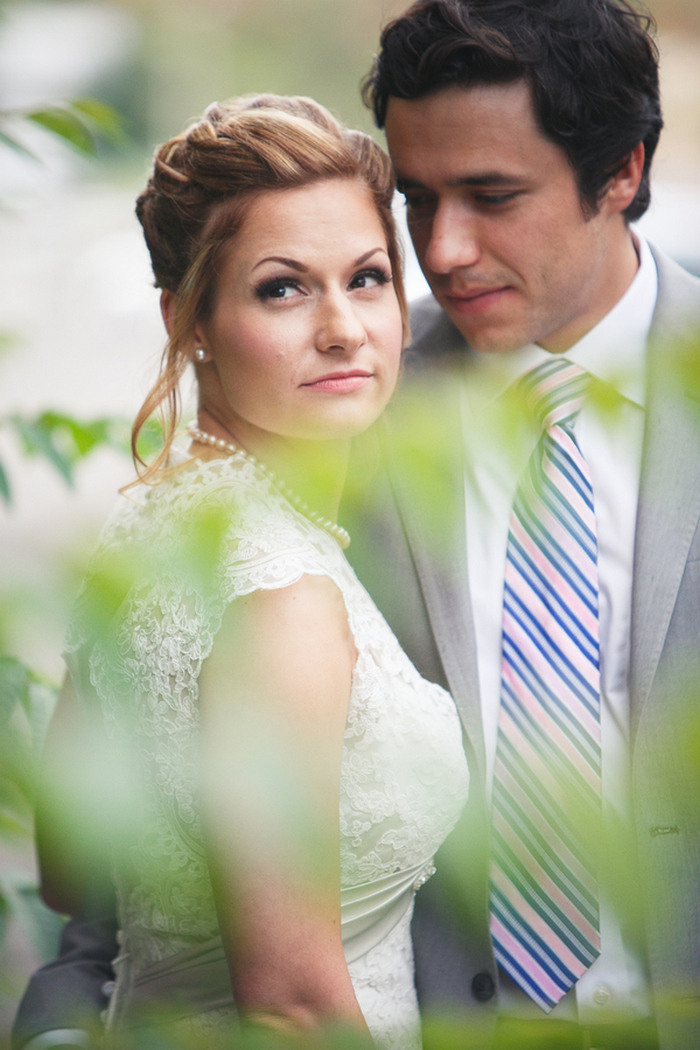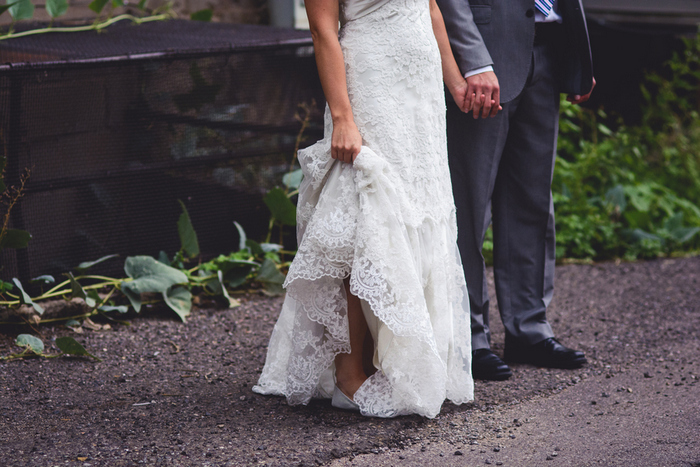 Did you have any 'issues' with the small guest list from friends and family? If so, how did you address them?
Yes we did. We actually had quite a few issues with this. We had complaints from friends and a few complaints from our parents about people we didn't invite. It was a pretty big headache at first, but we stood our ground and they were understanding. We kept reiterating that we wanted a small wedding. If we kept adding more people to the guest list, we weren't going to have the intimate day we initially wanted. After a while people sort of backed off about it, but it was hard. If you're a person that gives in easily, this will be a challenge. This was our wedding and we were paying for it. So we had a lot more say than couple's that are relying on their parents for their wedding budget.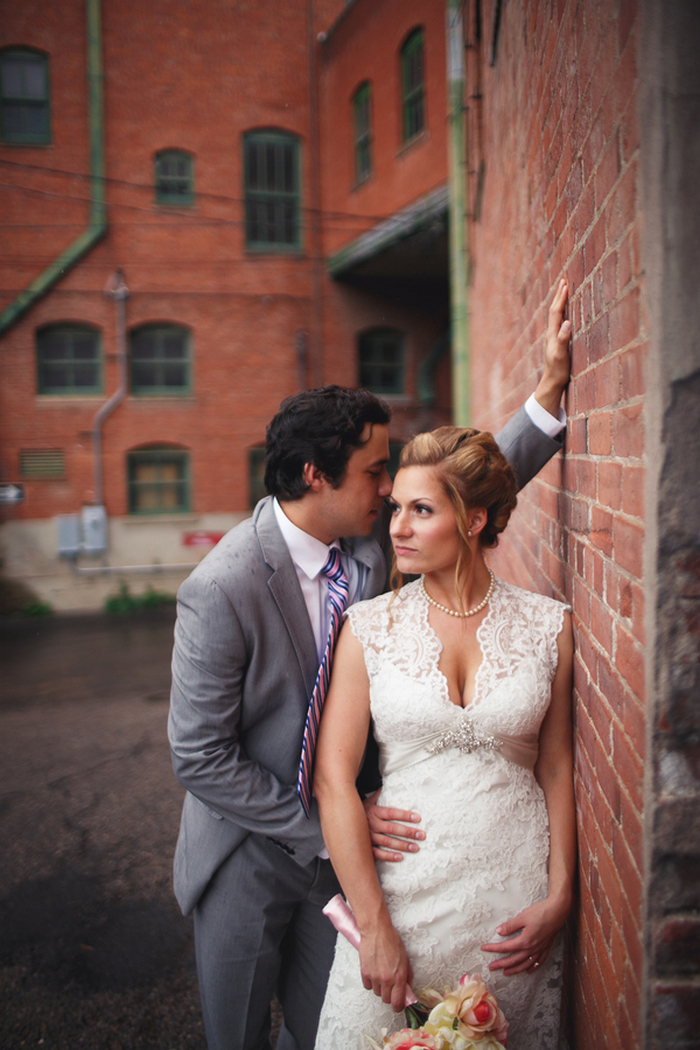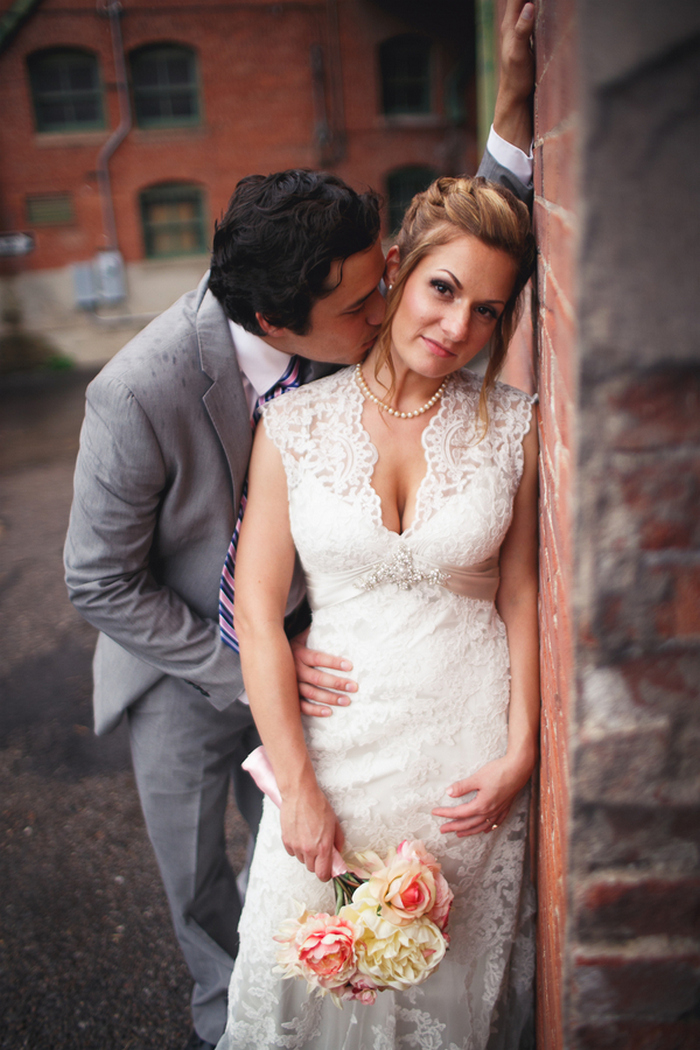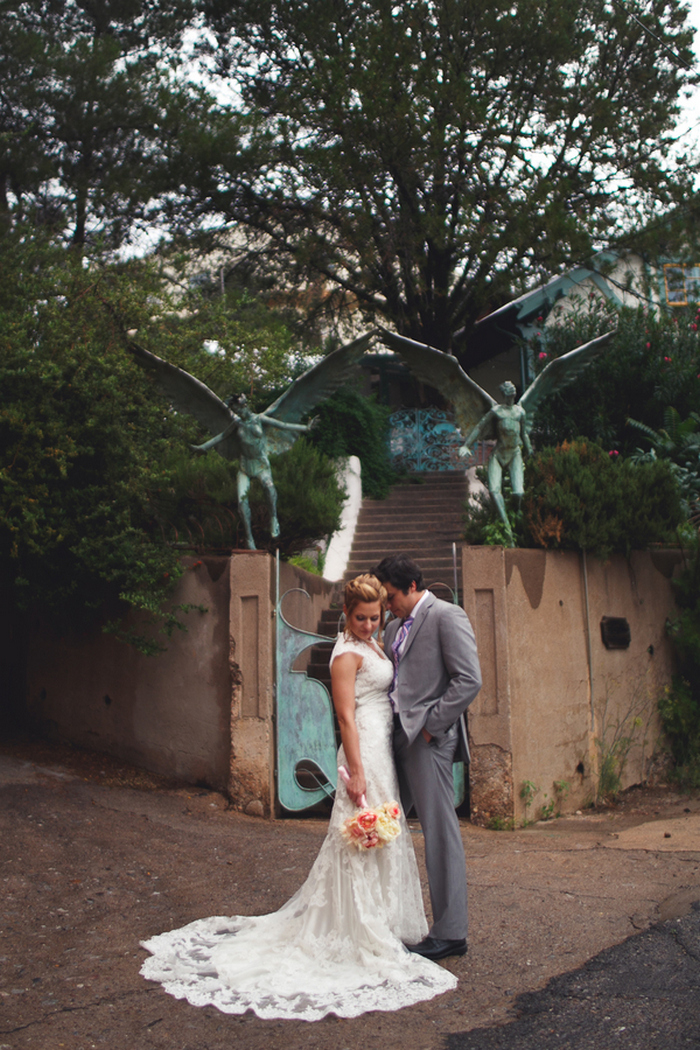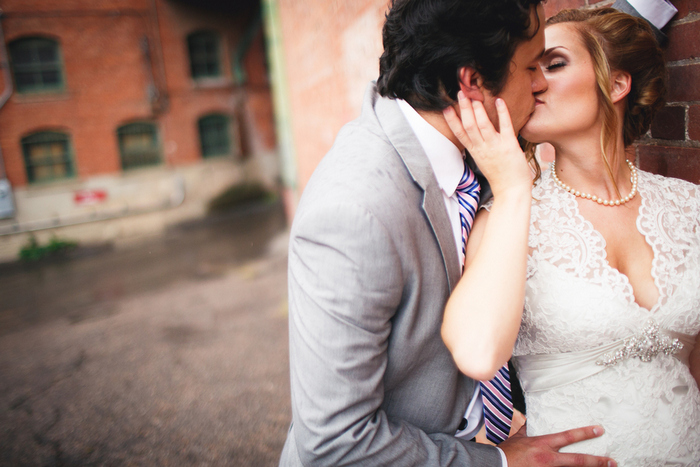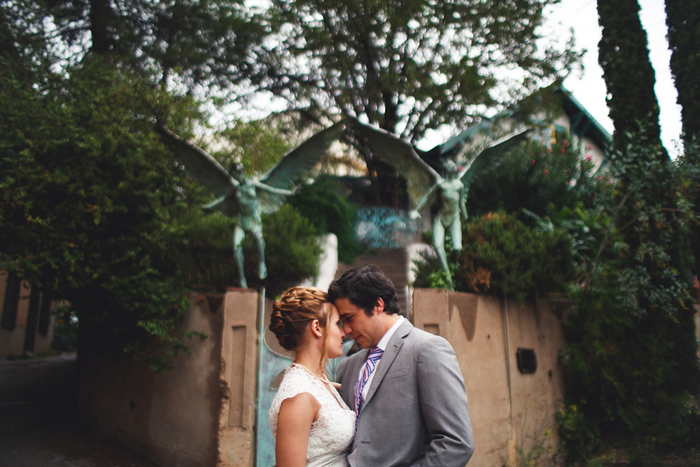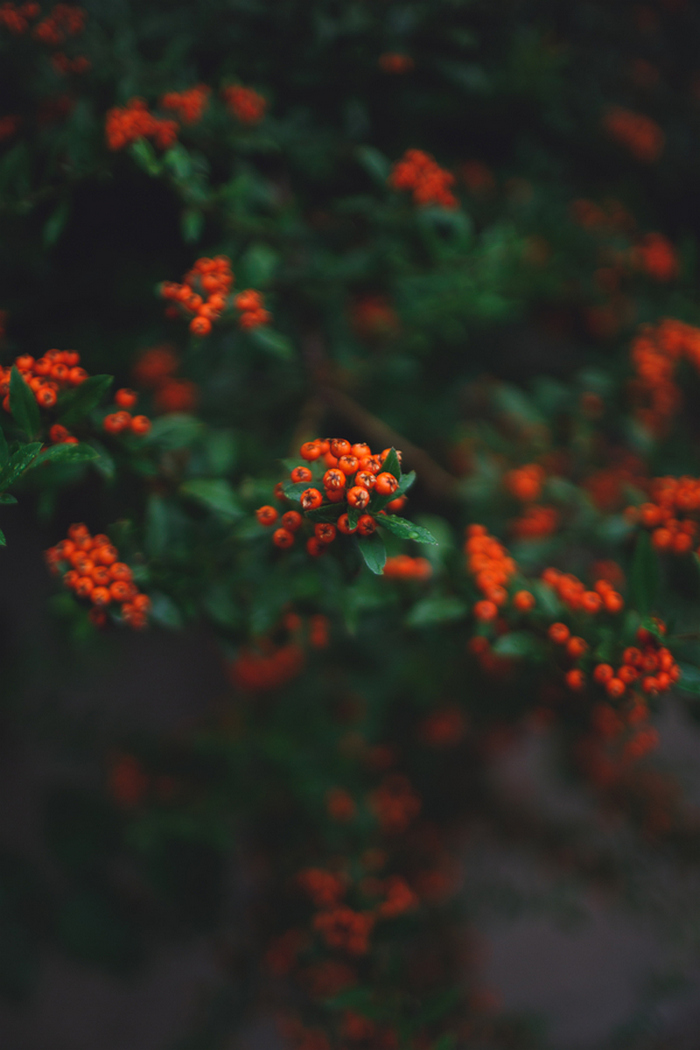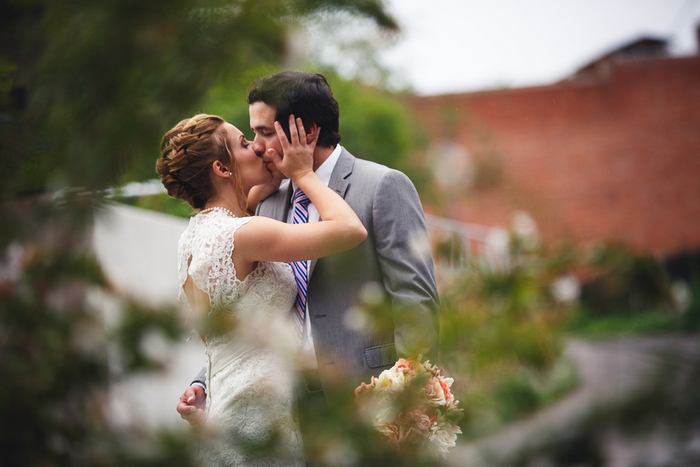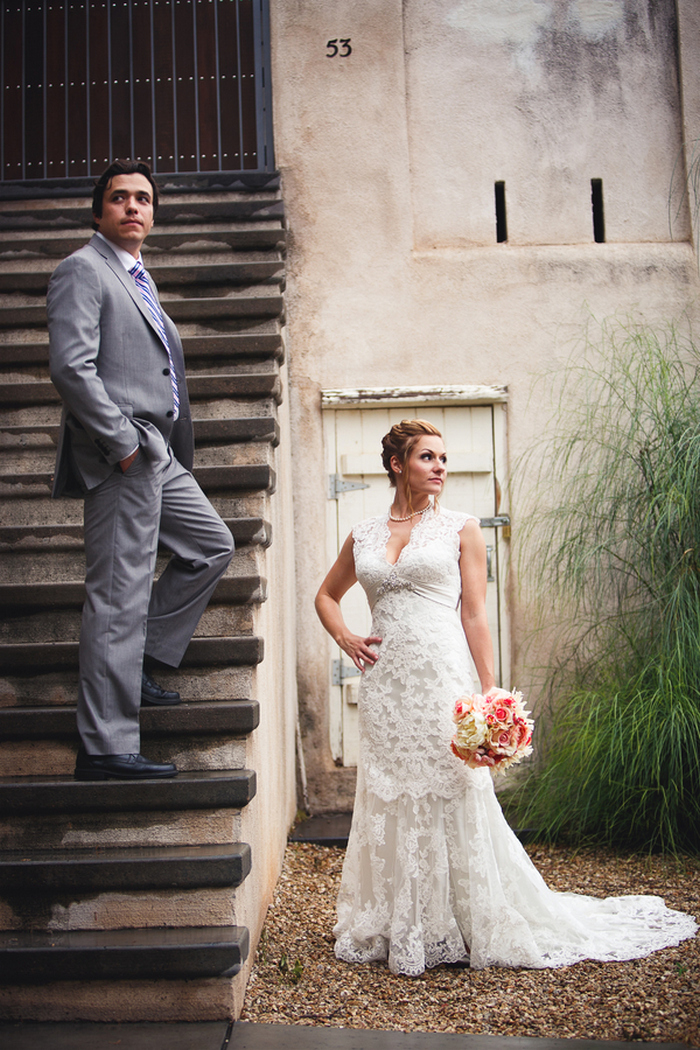 What were the highlights of the ceremony?
Well a big highlight throughout the entire day was that we had an "unplugged" wedding. We had a little chalk board sign up that asked guests to keep their phones and cameras off. We hired Laura K. Moore of LKM Photography to capture the whole day, and we wanted to truly enjoy seeing our guests and enjoy our time with them, without seeing a bunch of cameras instead of their faces! It was great and I felt like our guests were really present with us, in every moment instead of being distracted by phones and cameras. And can I just give a shout out to my photographer Laura?! She is AMAZING! She caught moments that I don't think anyone else even noticed. She is a true artist. Hands down the best wedding photographer out there! She blended herself right in and it didn't feel like we were at a photo shoot. She made sure we kept the intimate vibe flowing throughout the entire day.
Also I would say another highlight of the ceremony was that my older brother, Ian Richards, performed the ceremony for us. He's an ordained minister who now lives in Australia as a missionary with his family. This was the last time our entire family was together before he moved away. It was a very sweet time. My brother has been my best friend since we were very little. We're only 18 months apart, so we did everything together all throughout childhood. We were even roommates all through college. Having him perform the ceremony was just really emotional for me; as well as having my dad walk me down the aisle and giving me away. My dad and brother's approval on who I would marry means a lot to me. They have always been very protective of me and to see how much they respected and loved John was just amazing.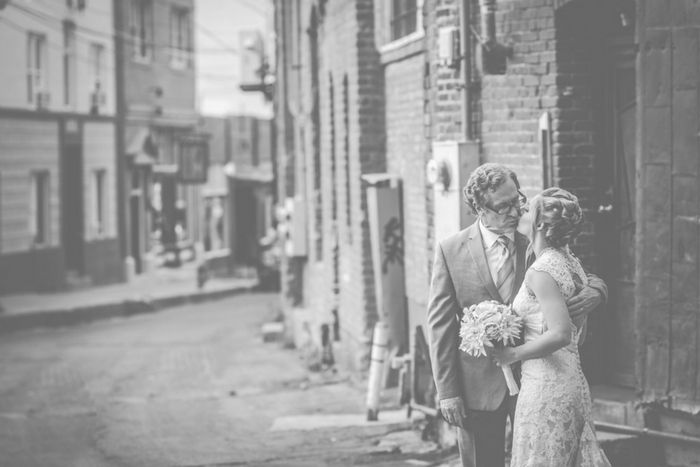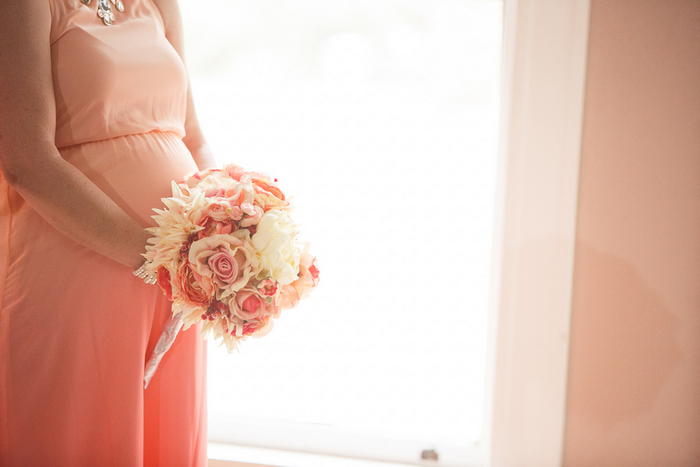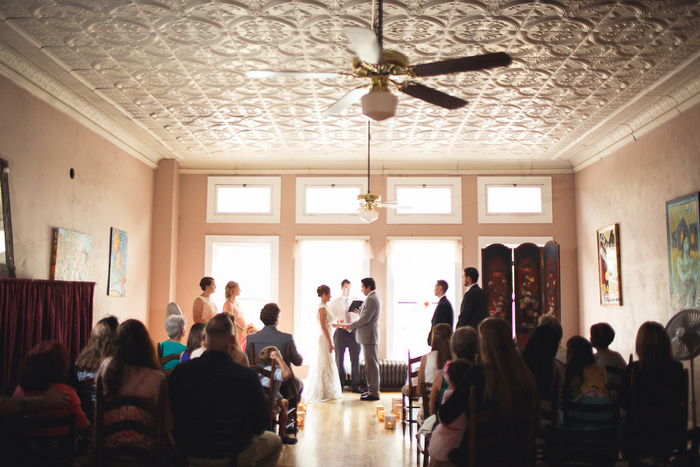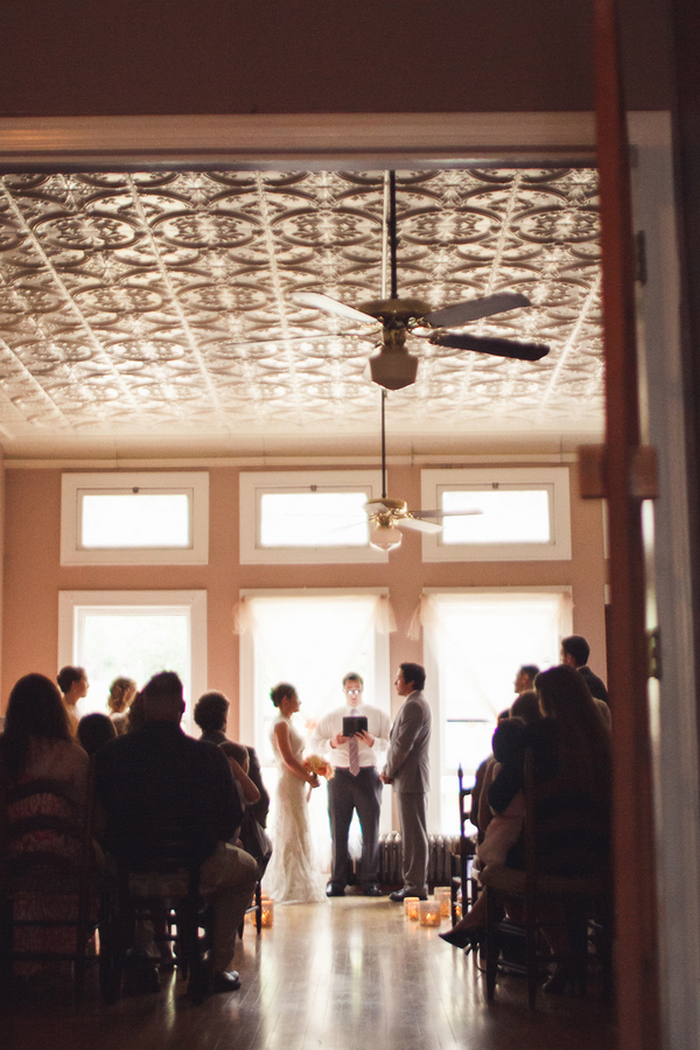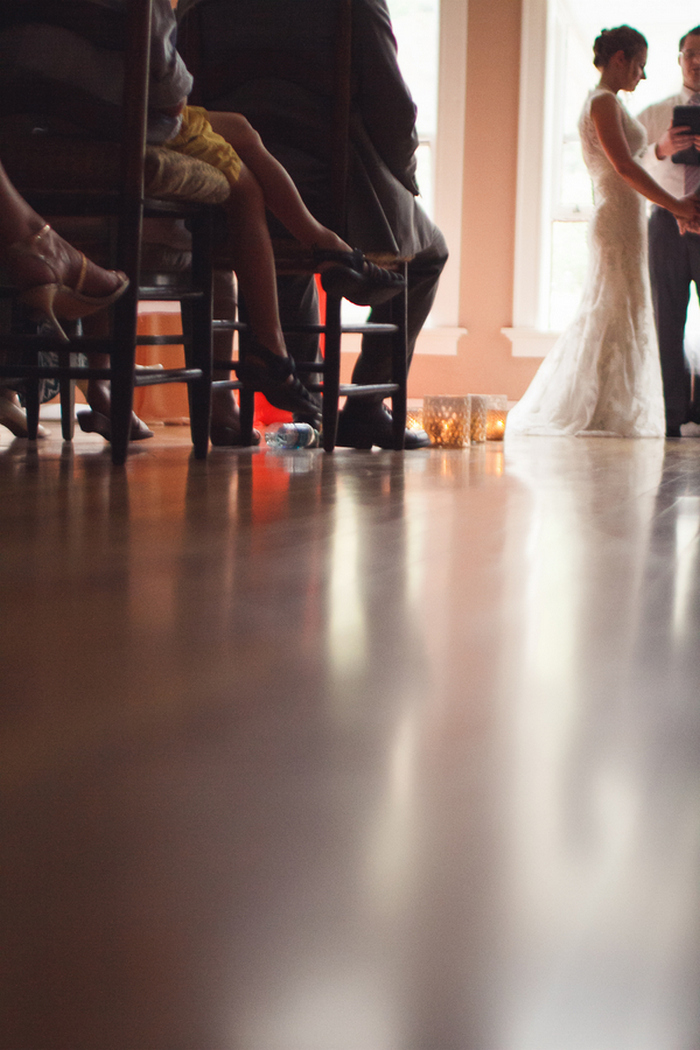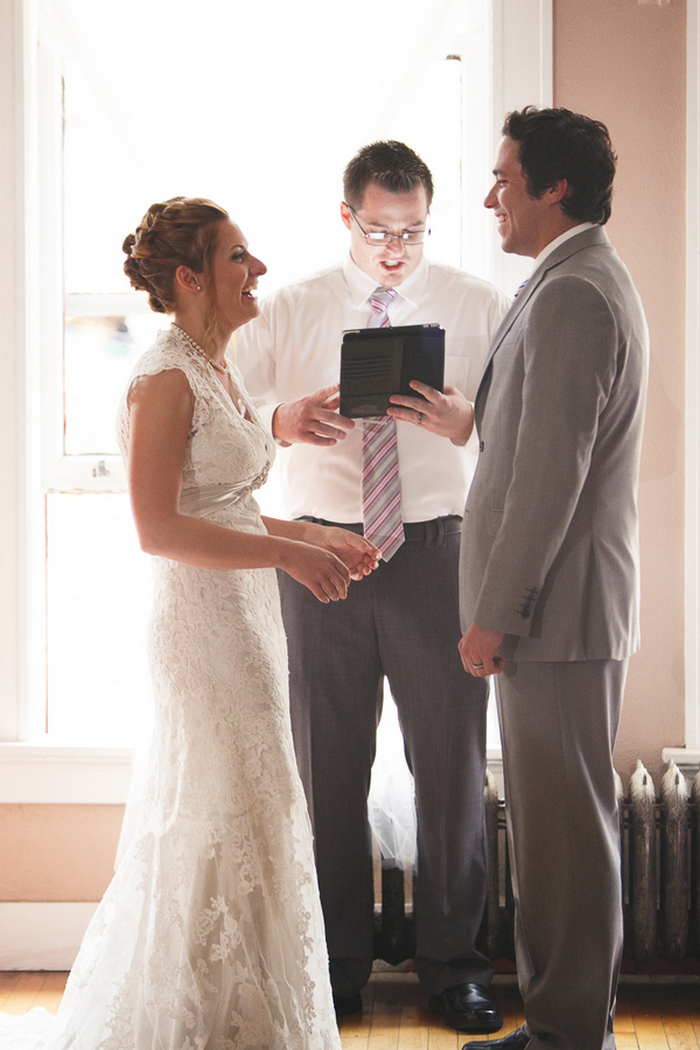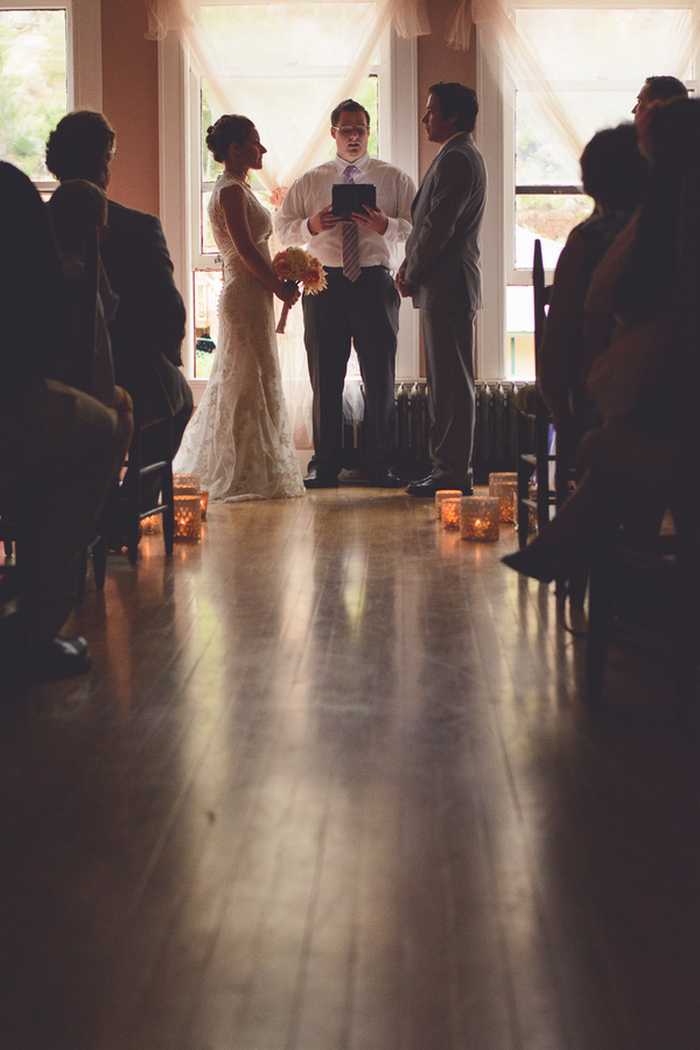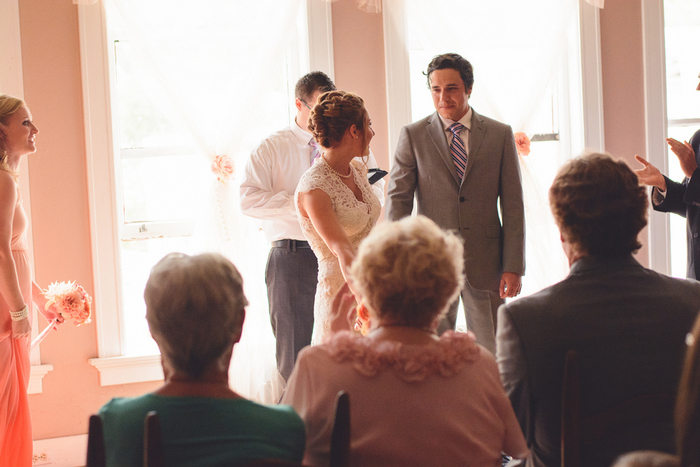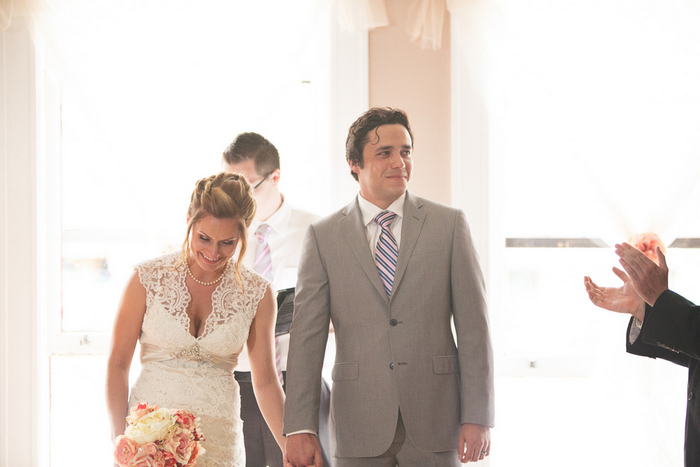 What were the highlights of the reception?
The reception was very intimate. It felt more like a large dinner party. We only had six tables, so everyone was able to talk and mingle with each other. That is exactly what we wanted. Also, we wanted to be able to feed our guests a really nice meal. If we had a really big wedding, we wouldn't have been able to afford a wonderful dinner for everyone. John and I had one of our very first dates at Café Roka, in Bisbee, AZ. We frequented it over the time we dated. We spent New Year's Eve there, countless date nights and on our first anniversary, John proposed to me after dinner there. It made the decision to get married there very easy. The chef and owner, Rod, as well as the manager, Fred, took exceptional care of us. They ensured our guests felt welcome and didn't have any needs that weren't met. The entire reception we just kept hearing our guests exclaim that the food was so delicious. And I have never been to a wedding where so many guests wanted to have a to-go box because they didn't want to waste even a little bit of the amazing food! I also loved that our photographer, Laura, was able to capture the little intimate moments that we shared with our guests throughout the reception.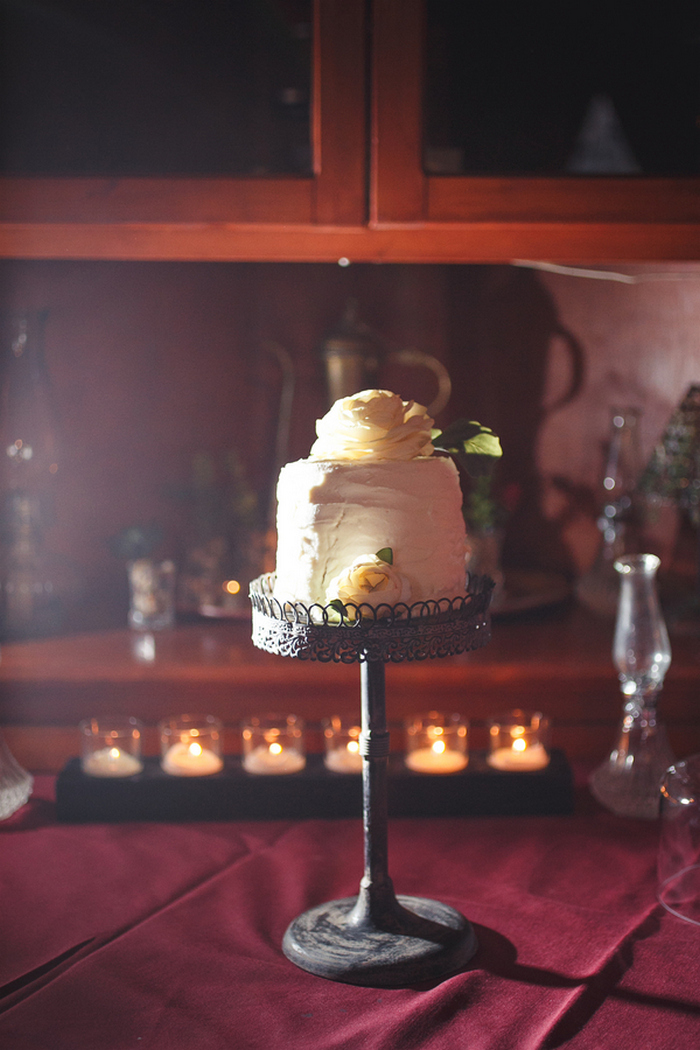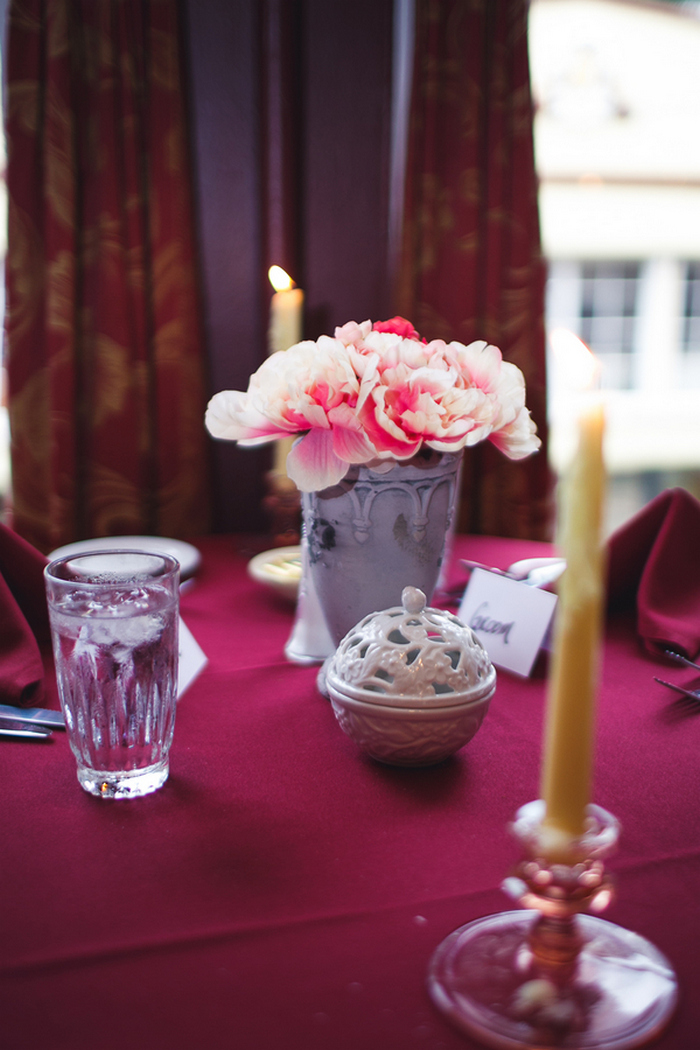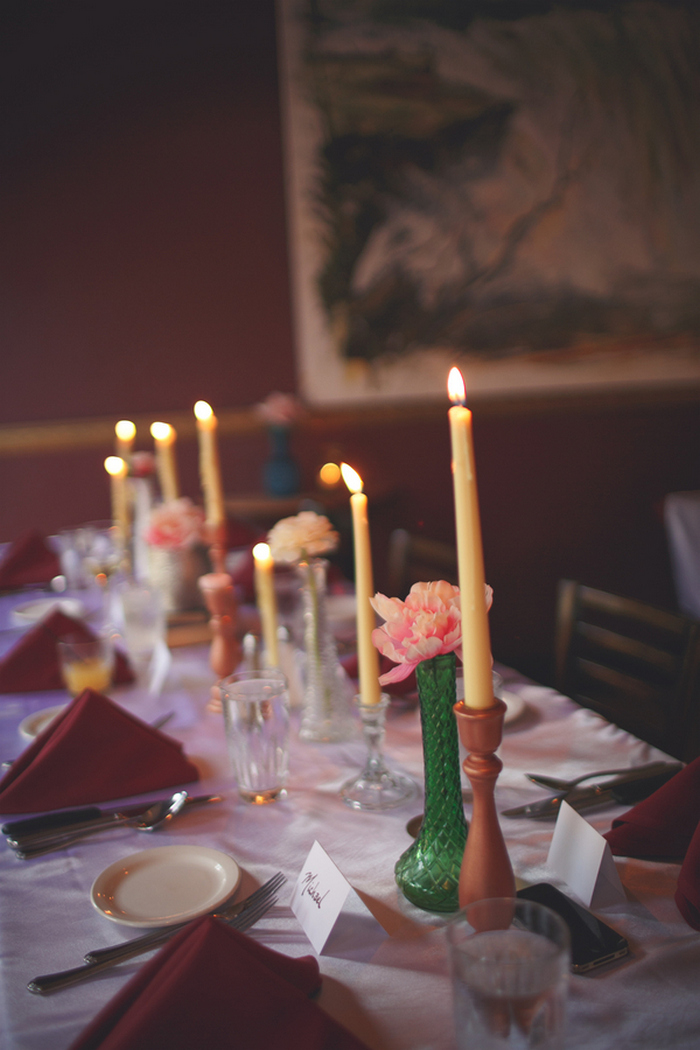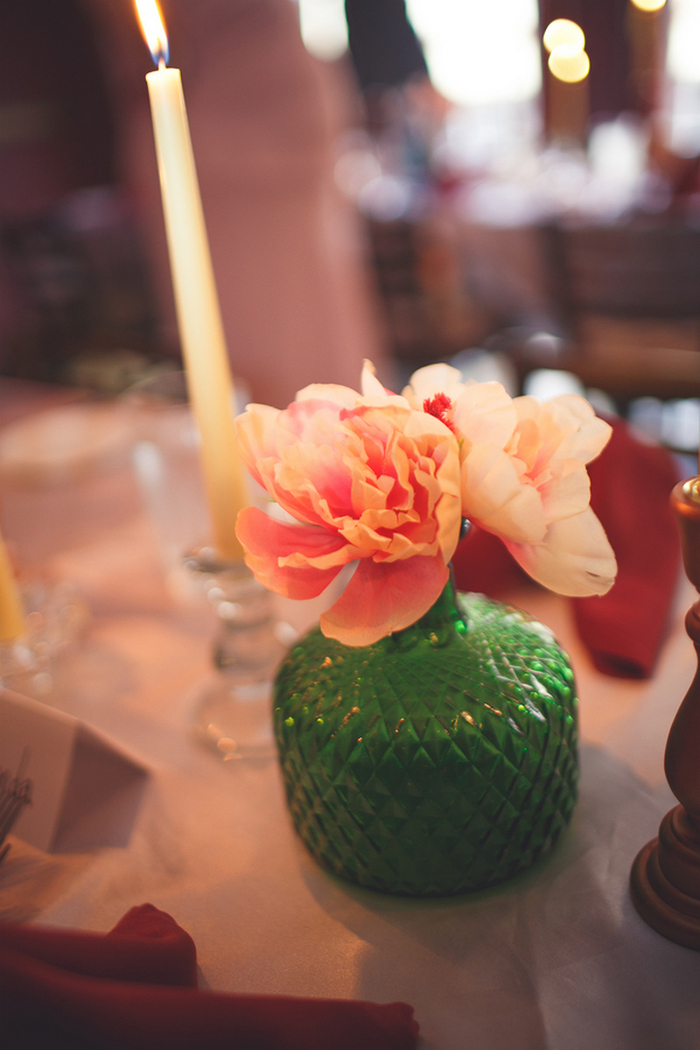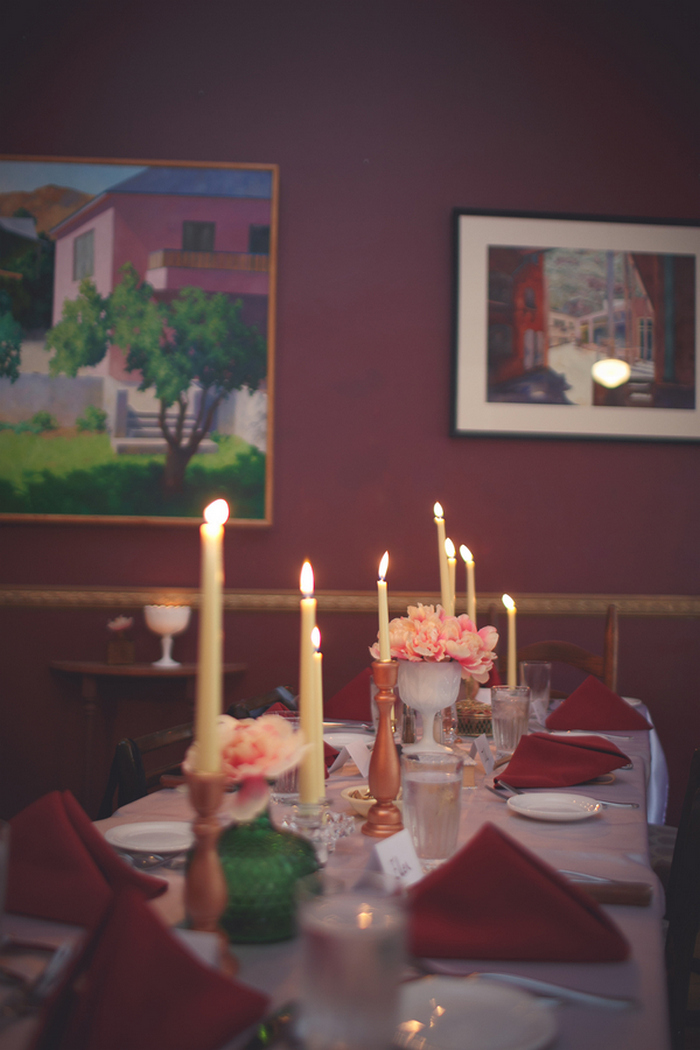 What was the best thing about having an intimate wedding?
There are so many great things about having an intimate wedding! Honestly, there is still a lot of planning, but the reward was so worth it. I can actually say that I remember so many great little details about my wedding day. Little conversations I got to have with my dad, my grandma, my best friends. Smiles I shared across the room with my loved ones. Funny faces that I got to make with my step daughter and nephews. I never felt overwhelmed throughout the day, because there were only a handful of people there and these were the people that John and I love the most in the world. I have been to many weddings and I've heard countless brides say that they don't remember anything about their big day. It just went by really fast and then it was over. We didn't want to have that happen to us on our day. There was no pressure, there was just a lot of love. I could feel that in every moment. At the end of the reception John made a speech thanking everyone for coming. He let them know how we talked and talked about who we wanted to share our day with and the result was everyone that was in the room with us. They are who we share our lives with and we love them all so much. After the wedding ended, John (who had still wanted to elope up until the wedding day) told me that he loved our wedding. It was everything we could have imagined it to be.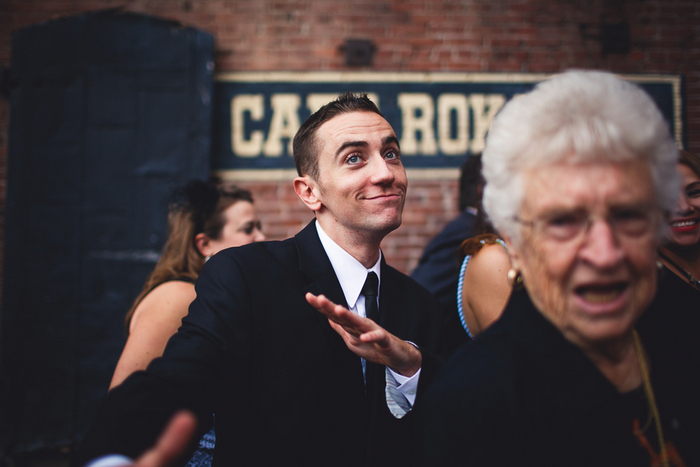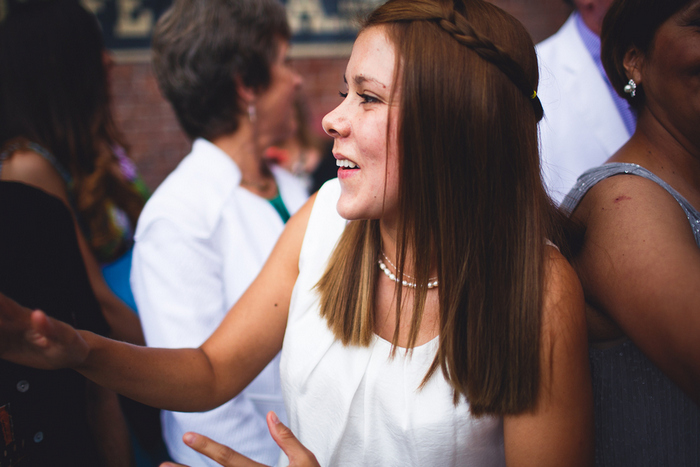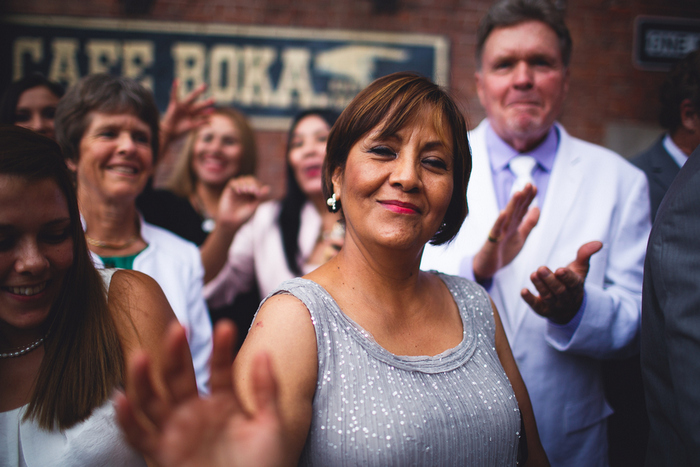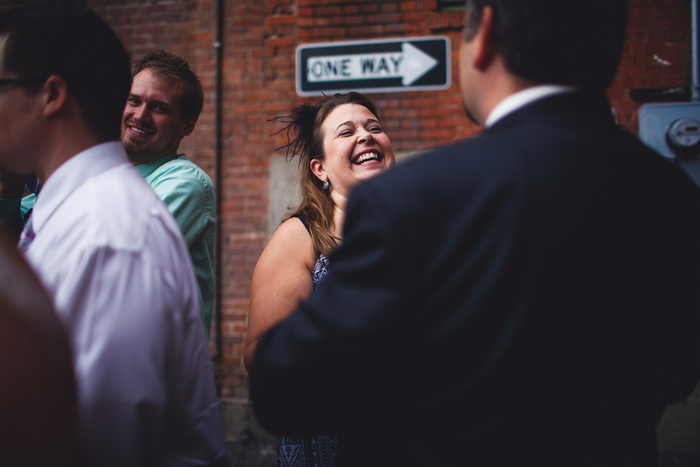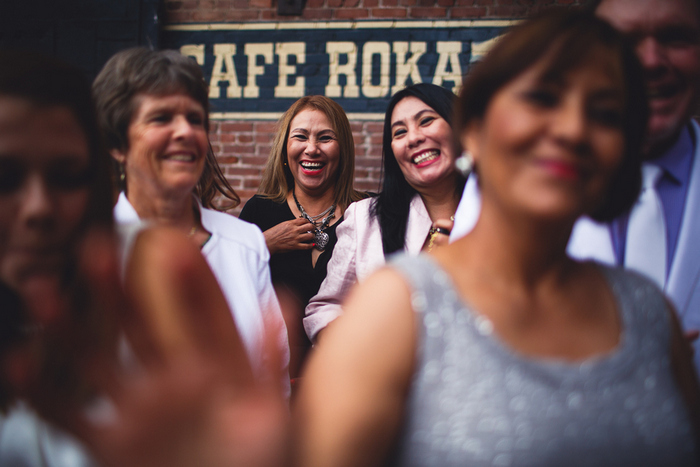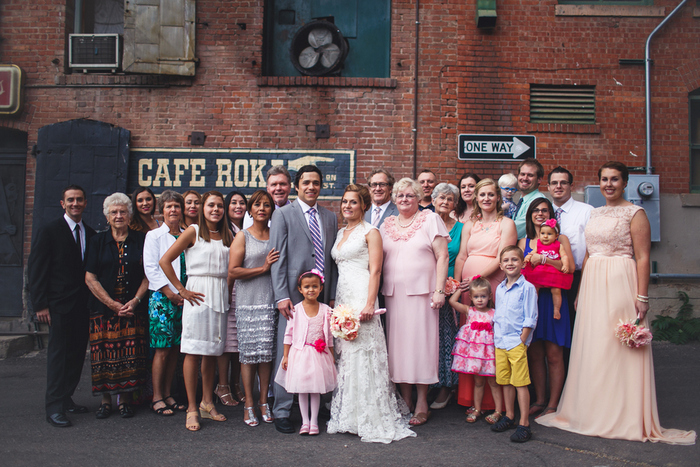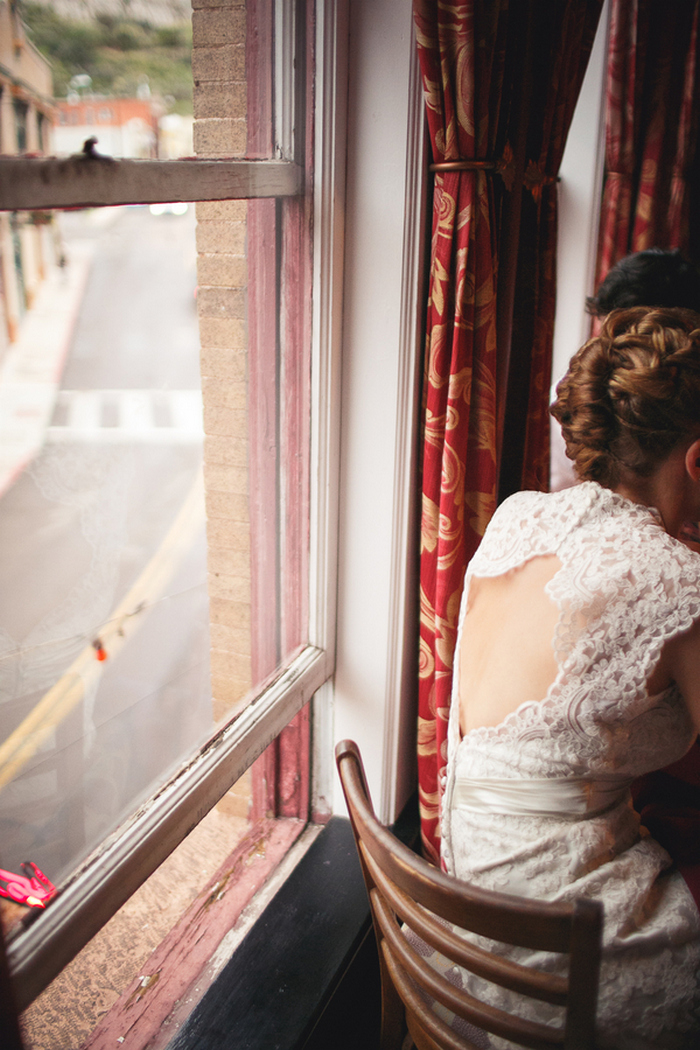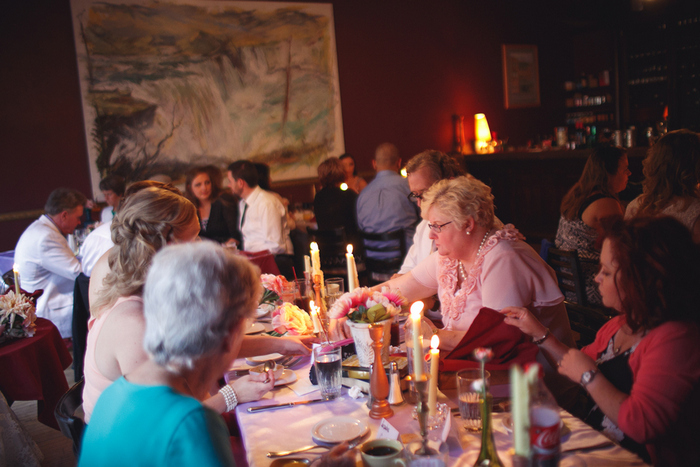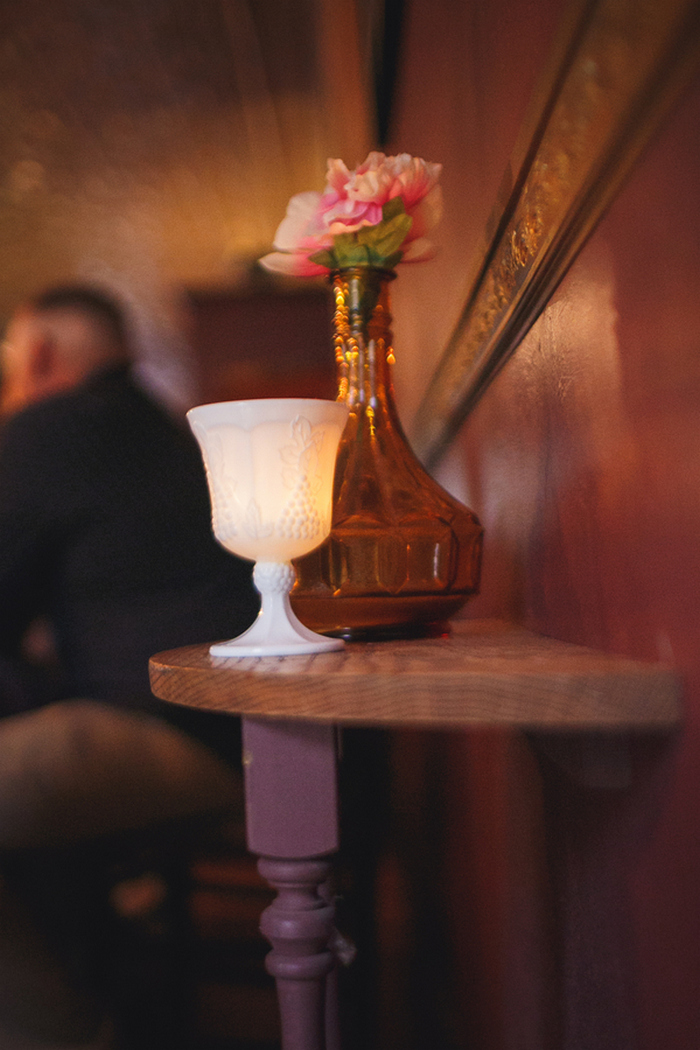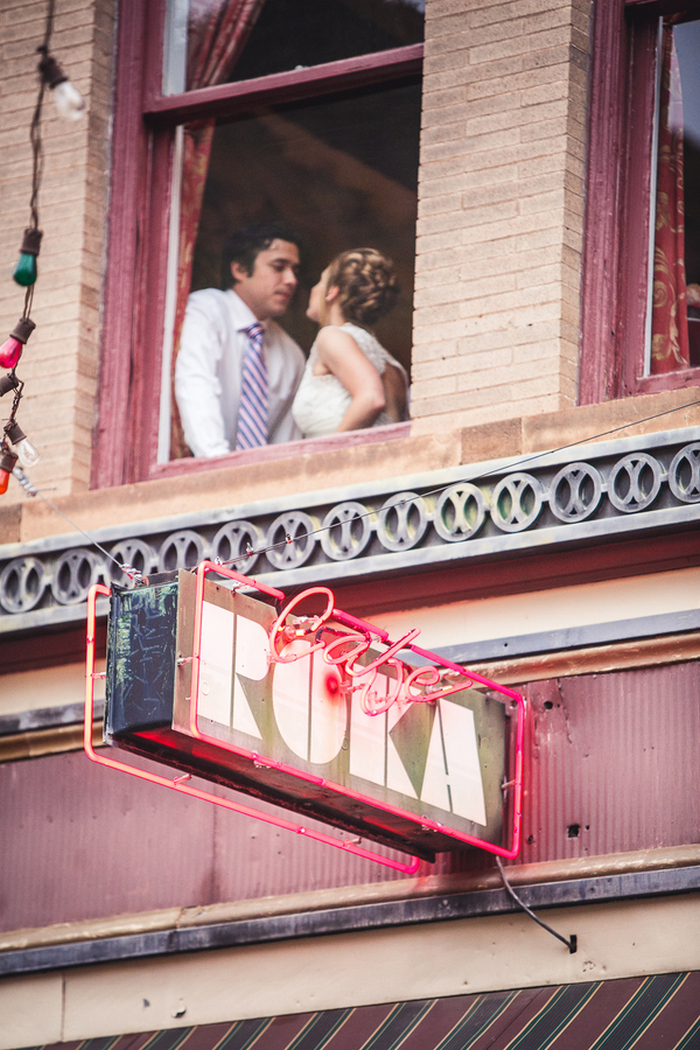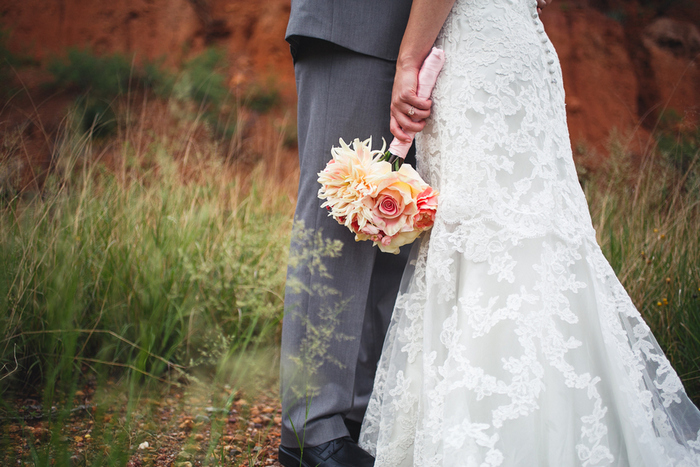 What advice do you have for couples who are considering an intimate wedding?
Do not compromise on your guest list. I made a couple of concessions early on in the planning phase and later decided that no, I wasn't budging. This is your big day. If you imagine a small, intimate wedding, that means that certain people won't get to come. It is so worth it to know you are surrounded by the people that you love, and that love you, the most. This wedding is for you, the bride and groom! Not for 100+ people that want to be invited. Do it the way you want to do it and it will be incredibly memorable.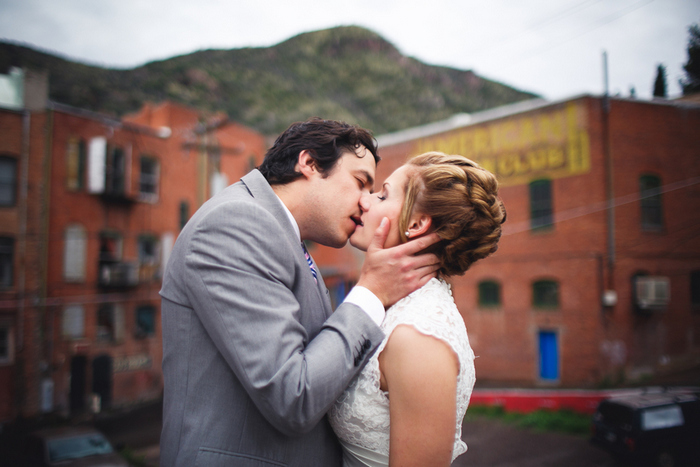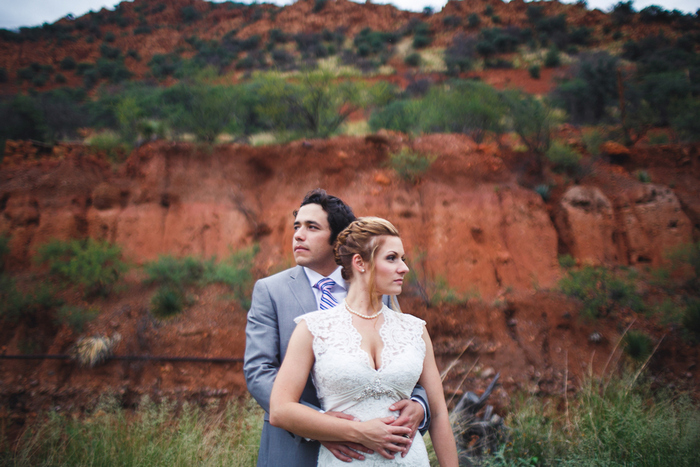 Vendors:
Photographer: Laura K. Moore Photography

Venue: Café Roka (Bisbee, AZ)

Pre-Wedding Getting Ready: Letson Loft (Bisbee, AZ)

Makeup: Wendy Fiallo, Wendy Rae Makeup Design

Hair: Erica DeFevers (Sierra Vista, AZ)

Dress: Norman's Bridal (Springfield, MO)
Flowers and Décor: DIY