A wedding bouquet without flowers? Is that even possible? Yes it is!
Flowerless bouquets are interesting, unique and often a cost effective alternative to traditional wedding florals. Want proof? Here are 12 fantastic flowerless bouquets from Etsy.
Some brides go for single flower bouquets for a more streamlined look. This romantic, single flower blush bouquet by Mlleartsy is a beautiful example of the appeal of one "flower" instead of many.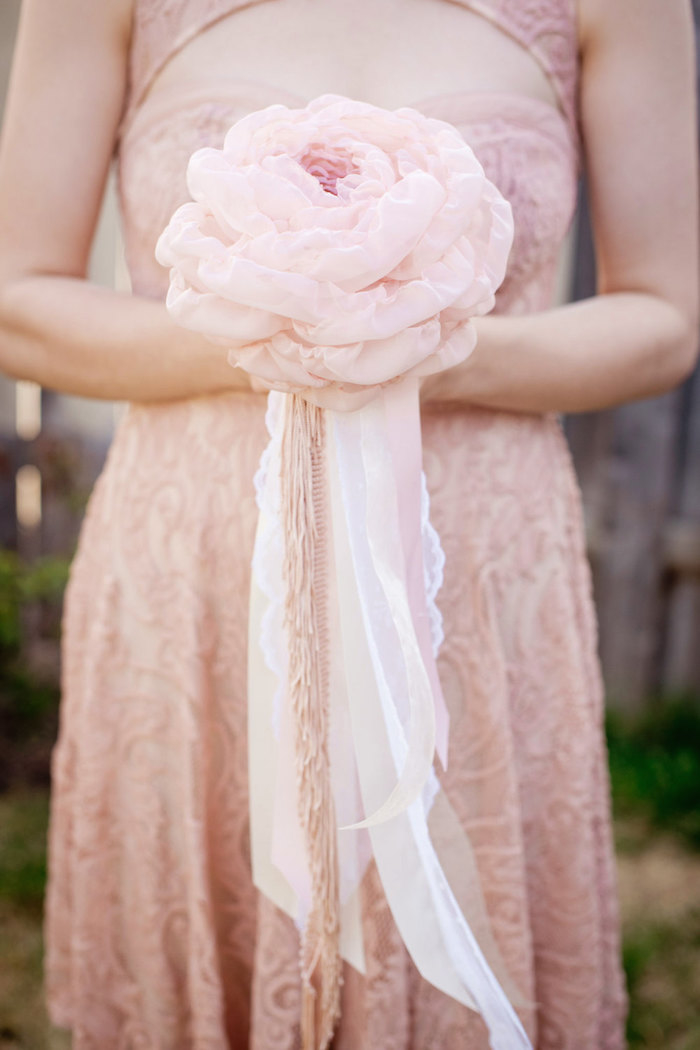 You don't need to go overboard on your bouquet. A small bouquet like this fabric ivory sola flower bouquet by TheSunnyBee is a simple, elegant choice. This one is made from wood, dried flowers, pearls and burlap.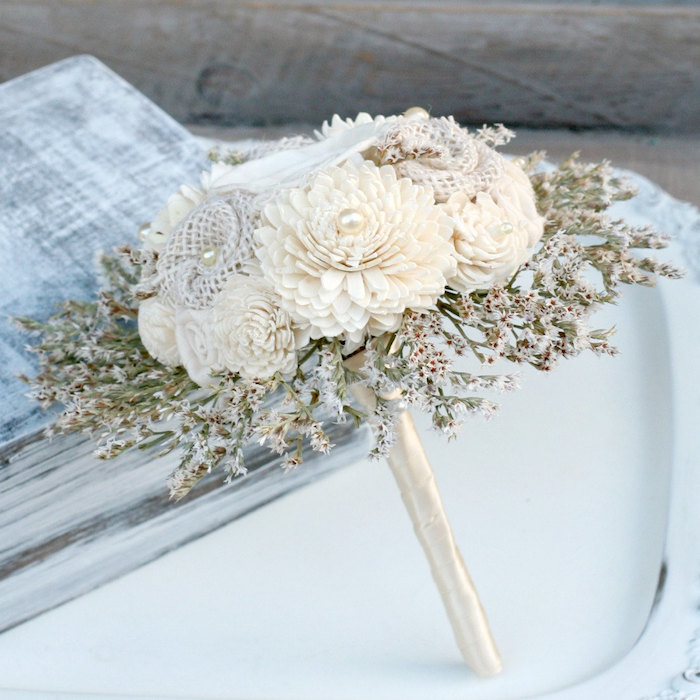 This gorgeous bouquet by CraftingByKnight made from maps will be sure to turn heads!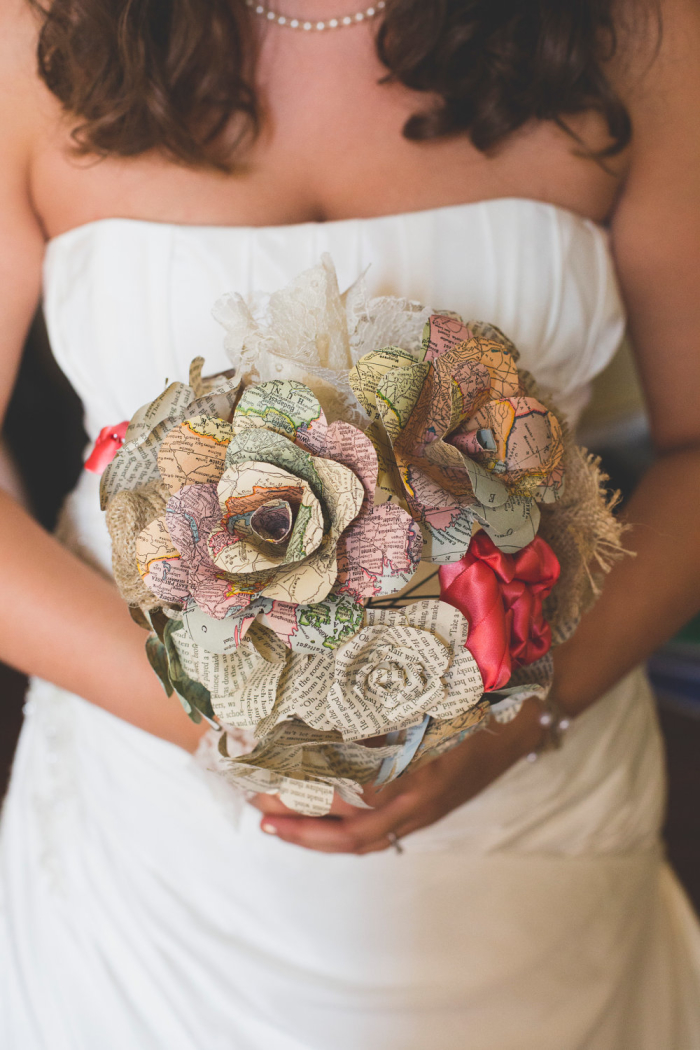 This bouquet from TheCuckoosBoutique is made from paper and dried flowers.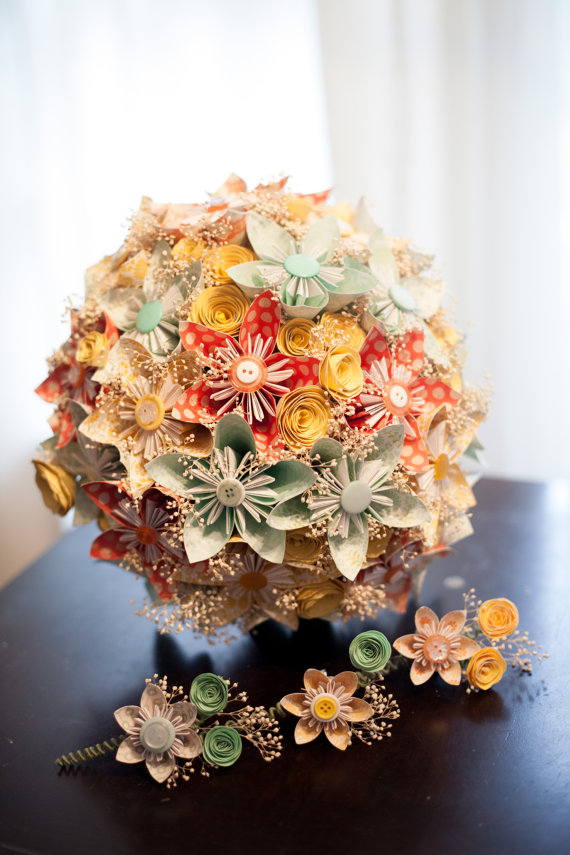 This button and felt bouquet by MissJenniferRae will be a wonderful keepsake from your wedding.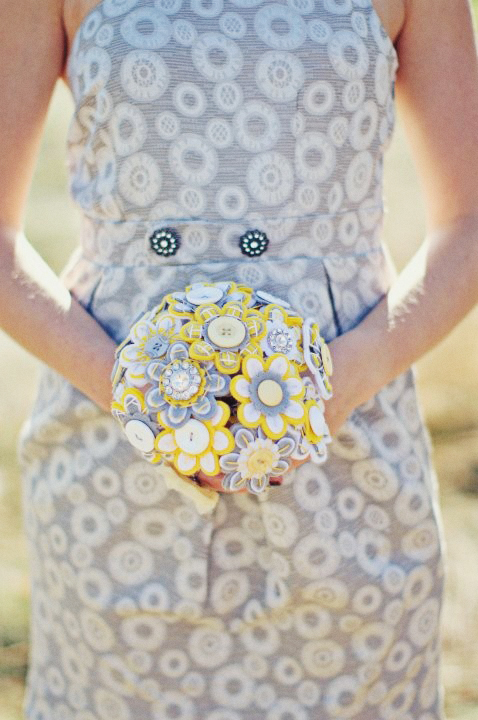 Bouquets can even be made out of newsprint, comic books, wrapping paper or old books, like this book bouquet by TheHappyLibrarian. This bouquet would make any librarian or wordsmith happy.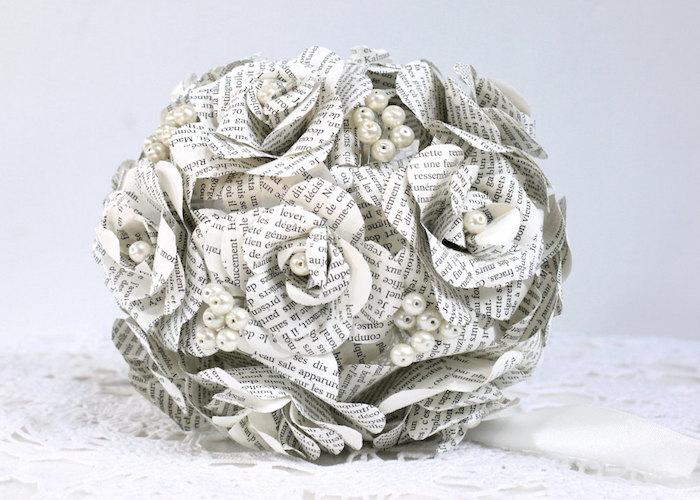 Felt bouquets are such a gorgeous alternative to traditional flowers! We LOVE this bouquet by Muncle Fred Art!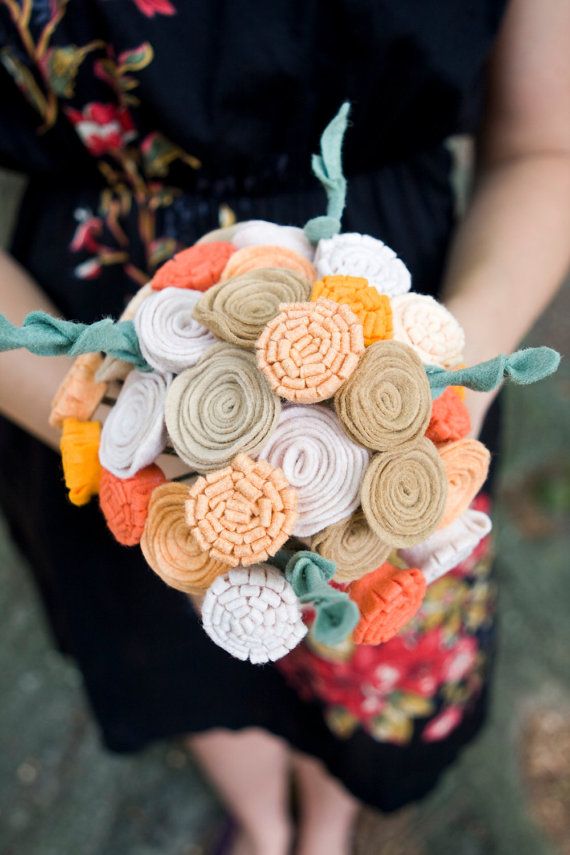 Another benefit of flowerless bouquets is you can add as much sparkle as you want. Check out the bling on this fuchsia brooch bouquet by JArendsDesign.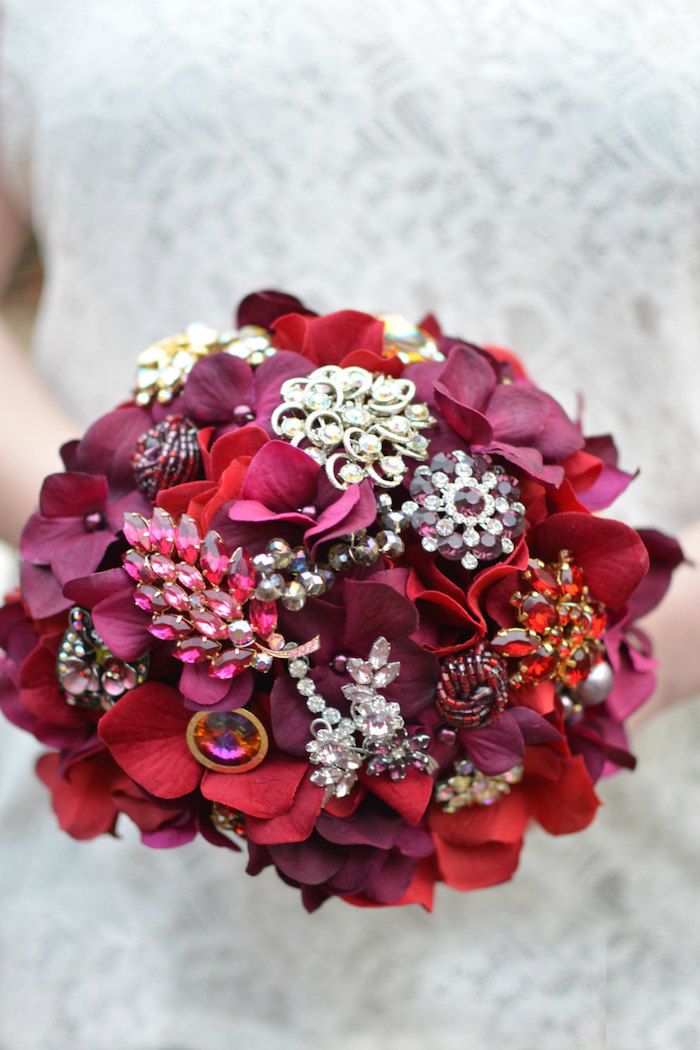 Think how "green" you are going with your wedding by not using flowers. It is an option that is much better for the environment than having to import flowers. This handmade wedding bouquet by CarolinaRosaDesigns does use some preserved flowers, however most of the bouquet is made of sola craft flowers.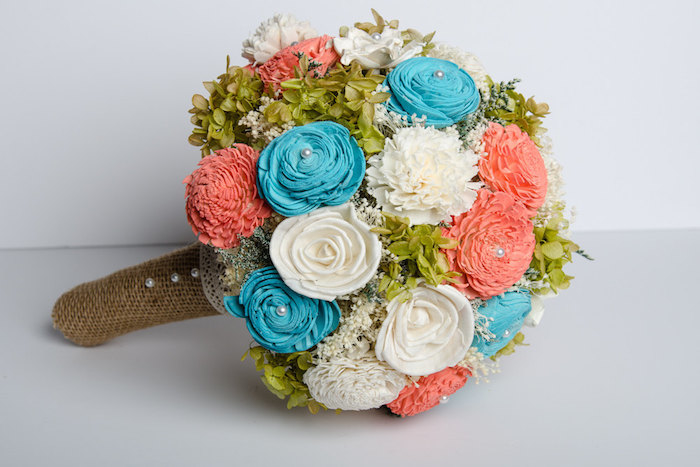 Your bridesmaids will also love bouquets they can have as keepsakes, such as this felt button bouquet by CharlieLaurieDesigns.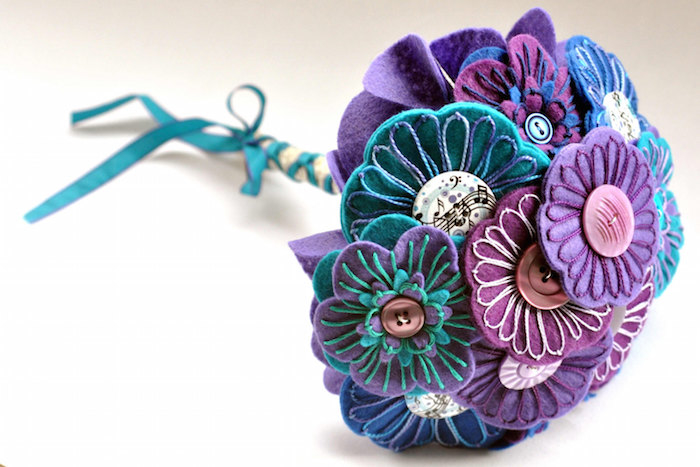 Another gorgeous felt bouquet. This one is by SugarSnapBoutique.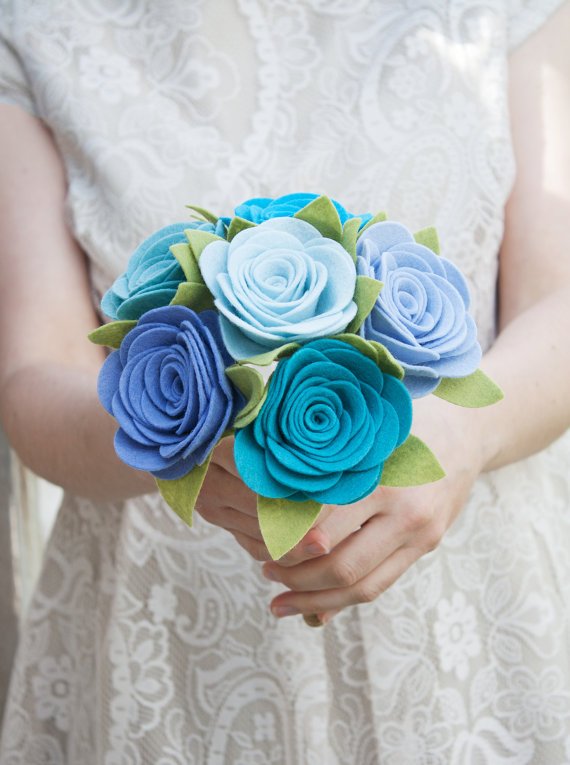 Another benefit of flowerless bouquets is you can customize colors, size and look to match your wedding, which is hard to do sometimes with flowers. This blue and green paper flower bouquet by lillesyster is a conversation piece that will have everyone talking,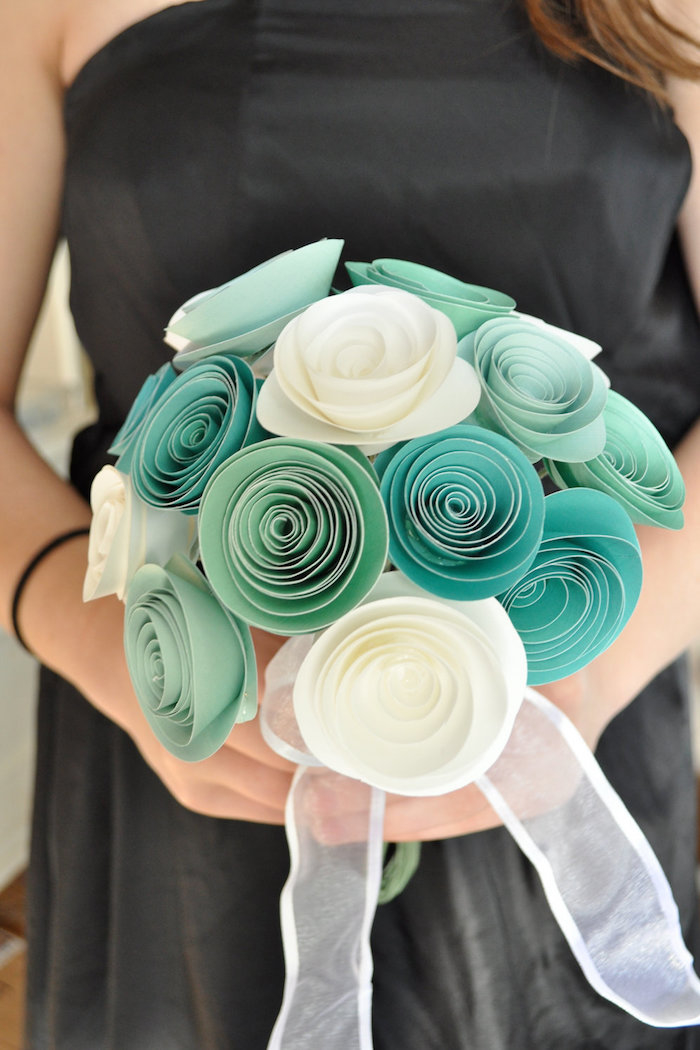 *This post includes Etsy Affiliate links.