It's hard to believe that it's the end of 2015 and that this is the last real wedding we will be posting this year! We're going out with a bang, featuring a drop dead gorgeous intimate wedding that will have you seriously considering a small guest list. From now on, when we think of the quintessential fall wedding, we will think of Dane and Danielle!
On a beautiful Sunday, these two lovebirds committed their lives to one another amidst the fall splendor of Blue Ridge, Georgia.  Like many of the couples featured here, Danielle and Dane preferred simplicity over extravagance, so a small outdoor ceremony suited them perfectly.
Big thanks to W&E Photographie for sharing your beautiful images with us.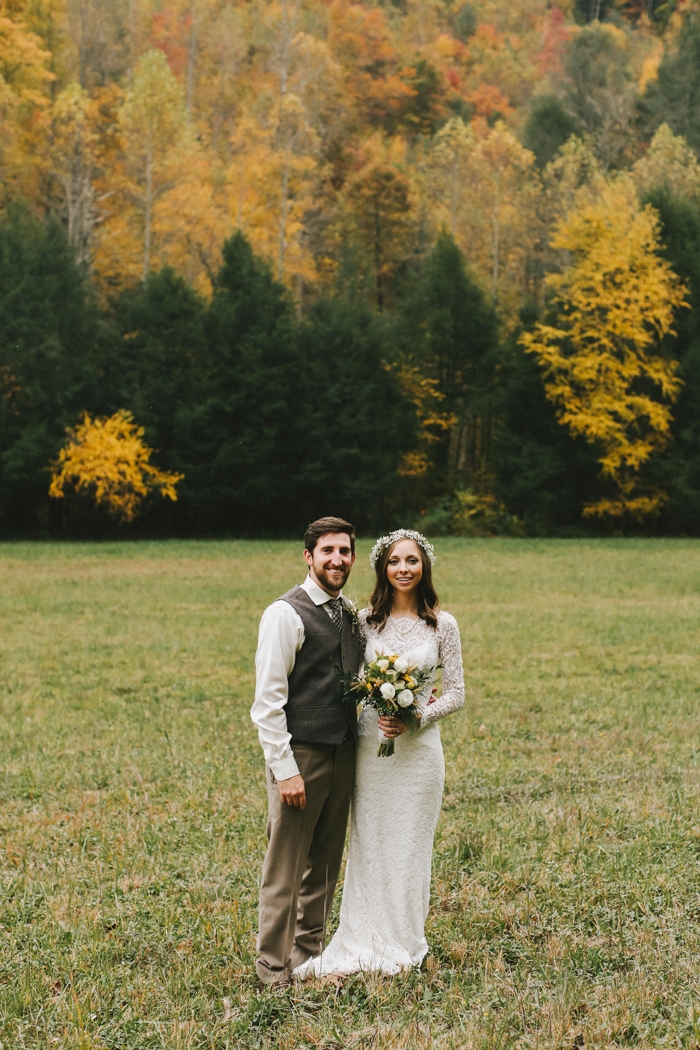 Danielle, 27 & Dane, 30
Location: Blue Ridge, Georgia
Wedding Date: October 25, 2015
Number of Guests: 25
Wedding Cost:  $7,000 (including travel and cabins)
Wedding Ceremony Location: Toccoa River in Blue Ridge, Georiga
 Wedding Reception Location: We chose to have a family dinner the night before at a local restaurant in Blue Ridge.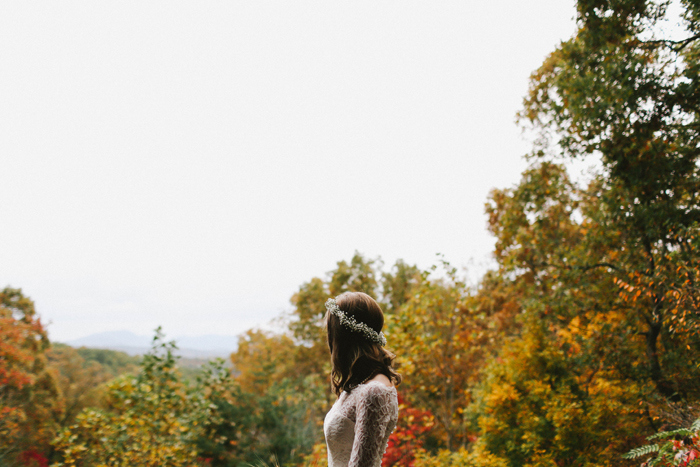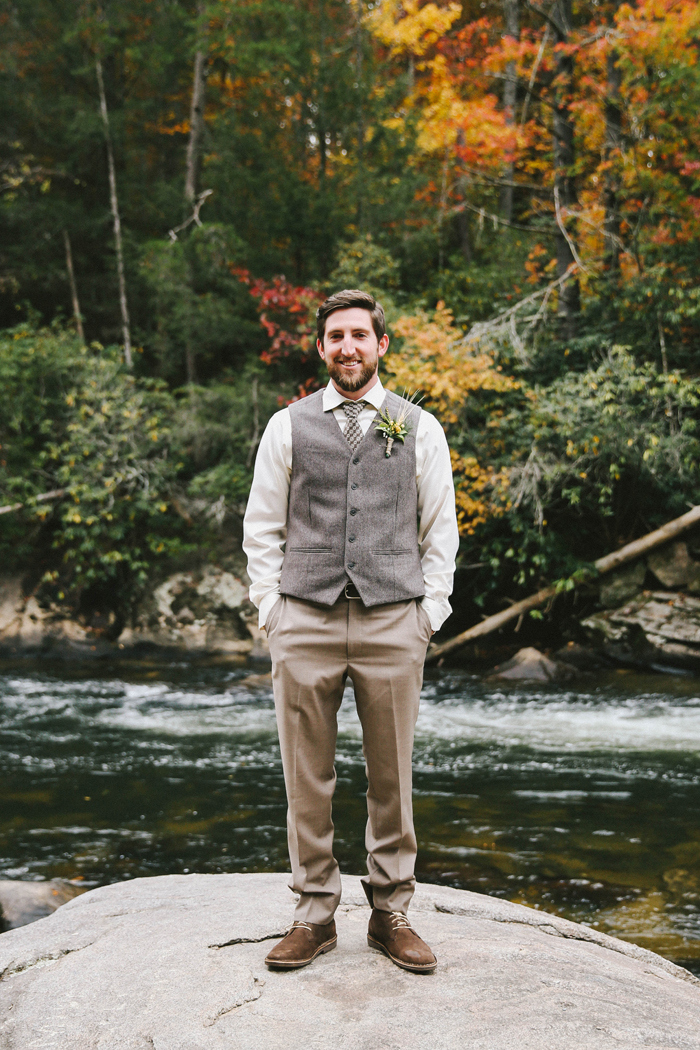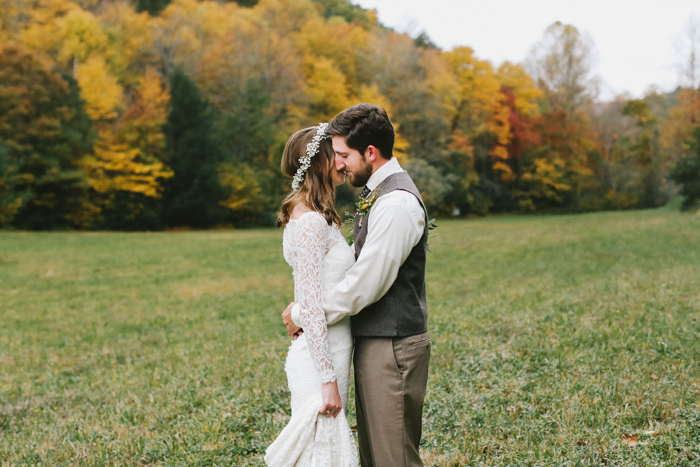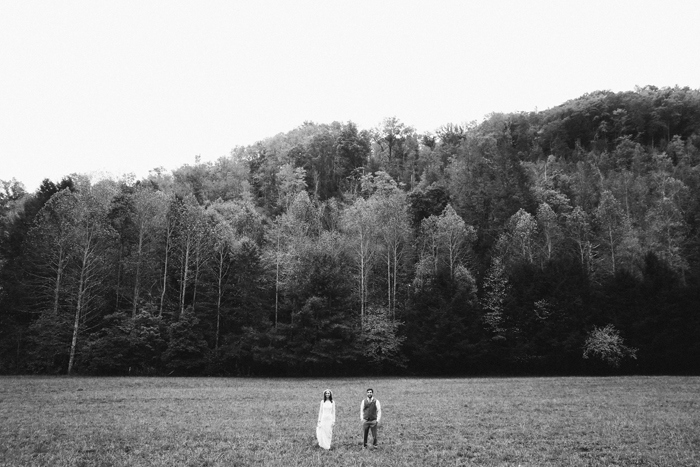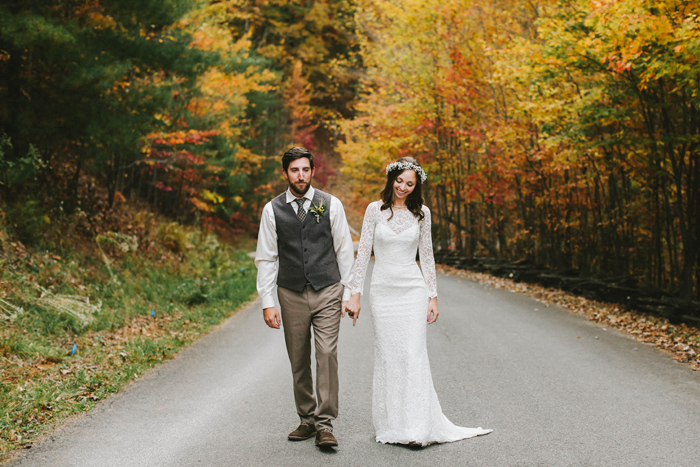 Why did you have an intimate wedding?
I have always pictured my wedding surrounded by fall beauty and loved ones and knew a small wedding is what I wanted. I'm more of an introvert and Dane is an extrovert, so we definitely had to compromise and in the end we both knew we did not want an extravagant wedding, we wanted something simple – for our wedding to be focused on us and God and to be surrounded by the people we love.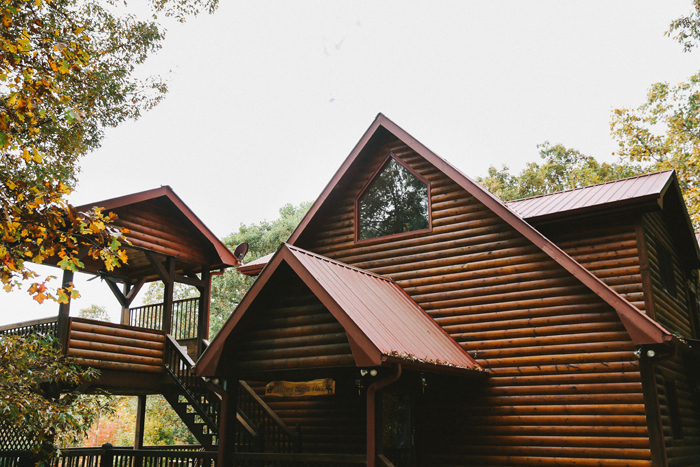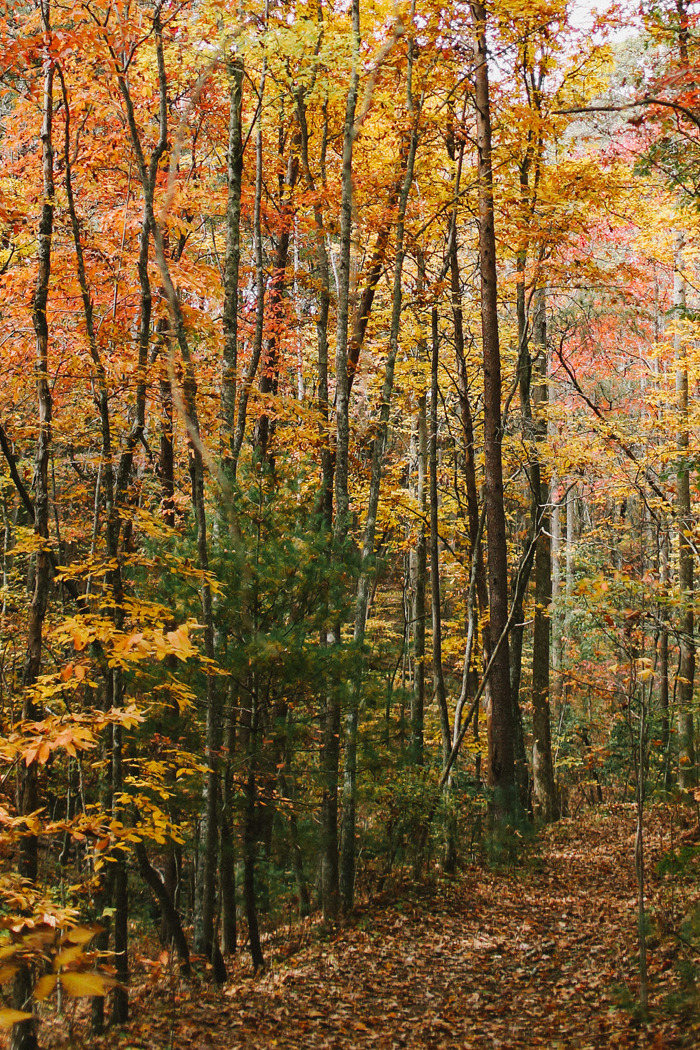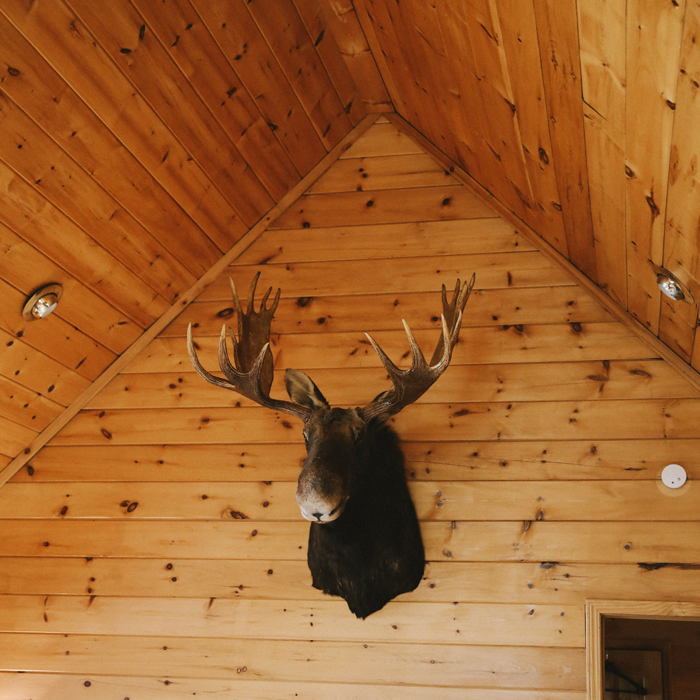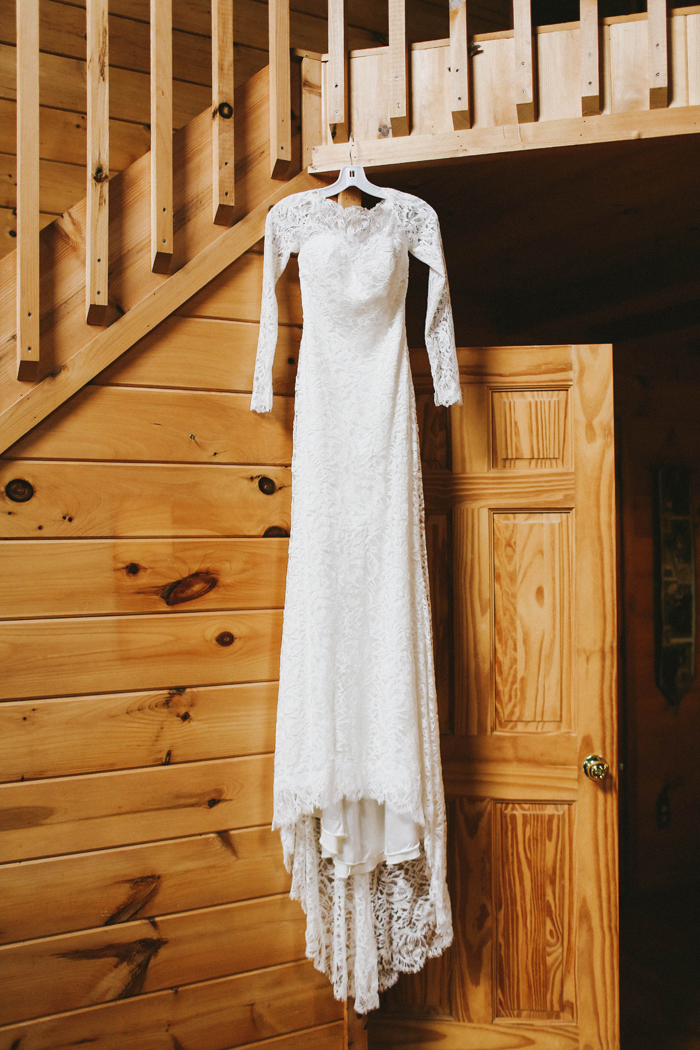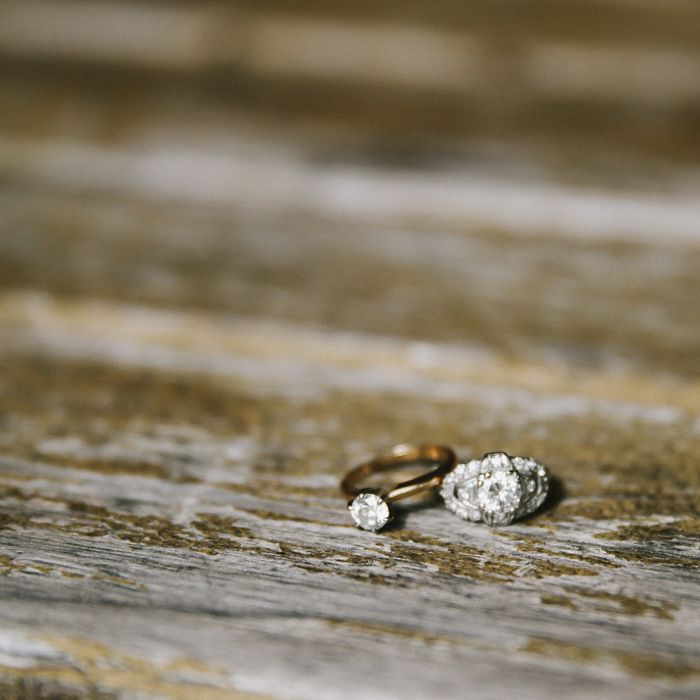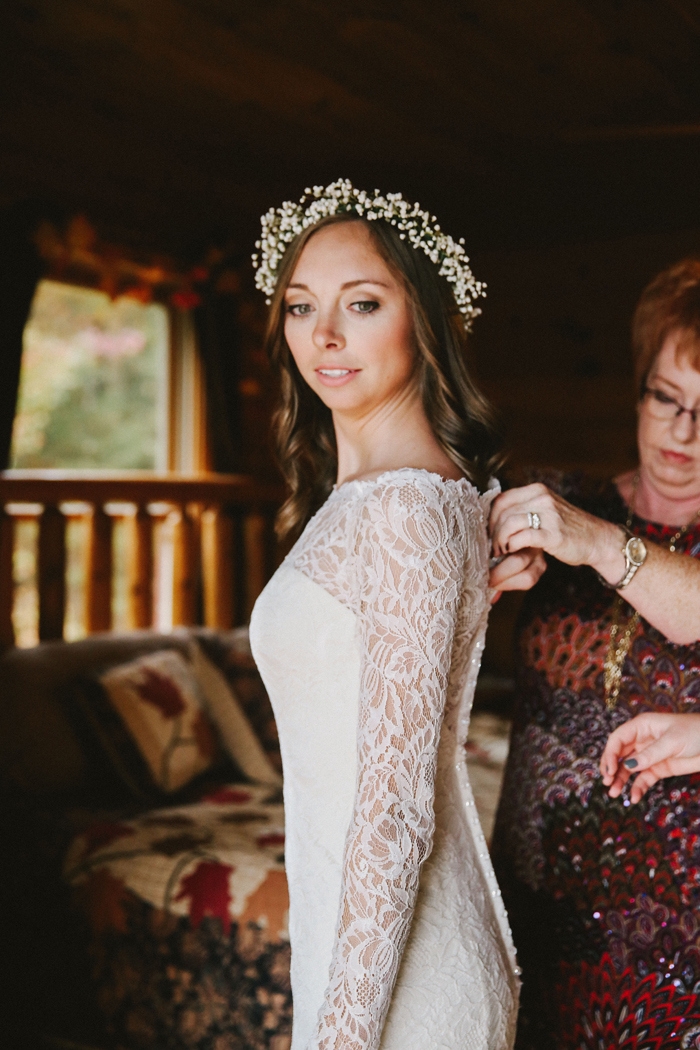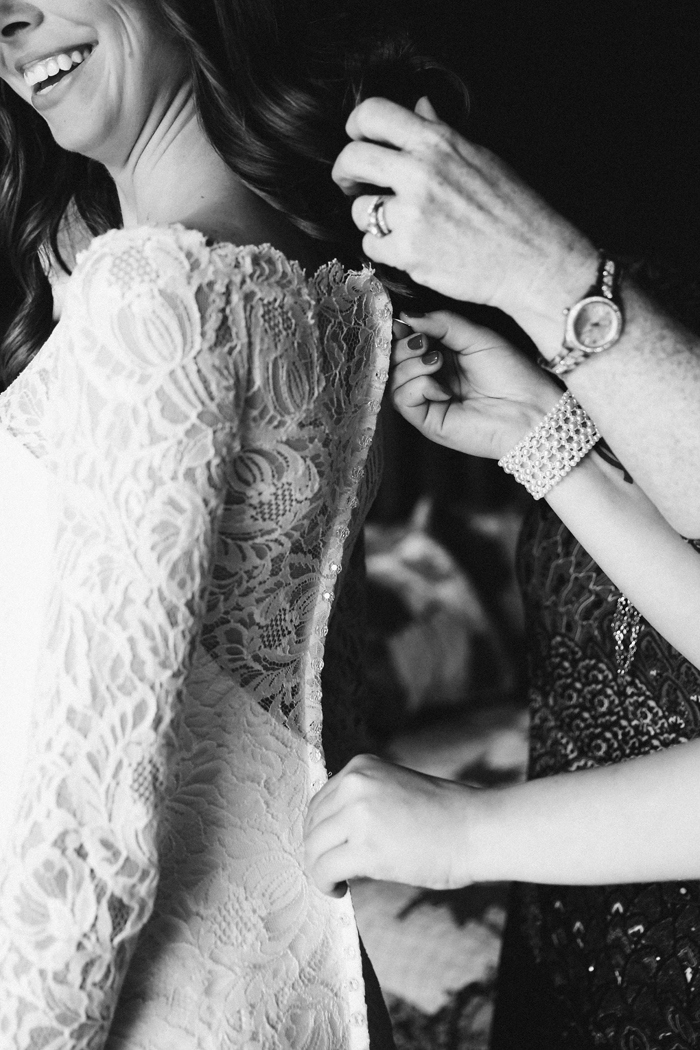 What are some the challenges that you faced planning an intimate wedding?
Dane and I live in a small town in west Texas and wanted to have a destination wedding. We chose Blue Ridge because of the fall beauty we found through pictures. This was also a halfway point for both our families – mine residing in Texas and his mostly residing in Virginia. Our struggle was we both did not want to pay for a venue – we wanted something unique and not your typical "wedding venue". My mom and I visited Blue Ridge in July in hopes of finding a place for Dane and I to be married but what we found most of were places we loved that were all private property. So we headed back to Texas not knowing where we would be married (yes, I was little stressed!) Dane and I knew our wedding vision would work out just fine – we would find a spot once we arrived in October. It wasn't until the day before our wedding that we chose the river setting as our "venue" and we couldn't have been happier!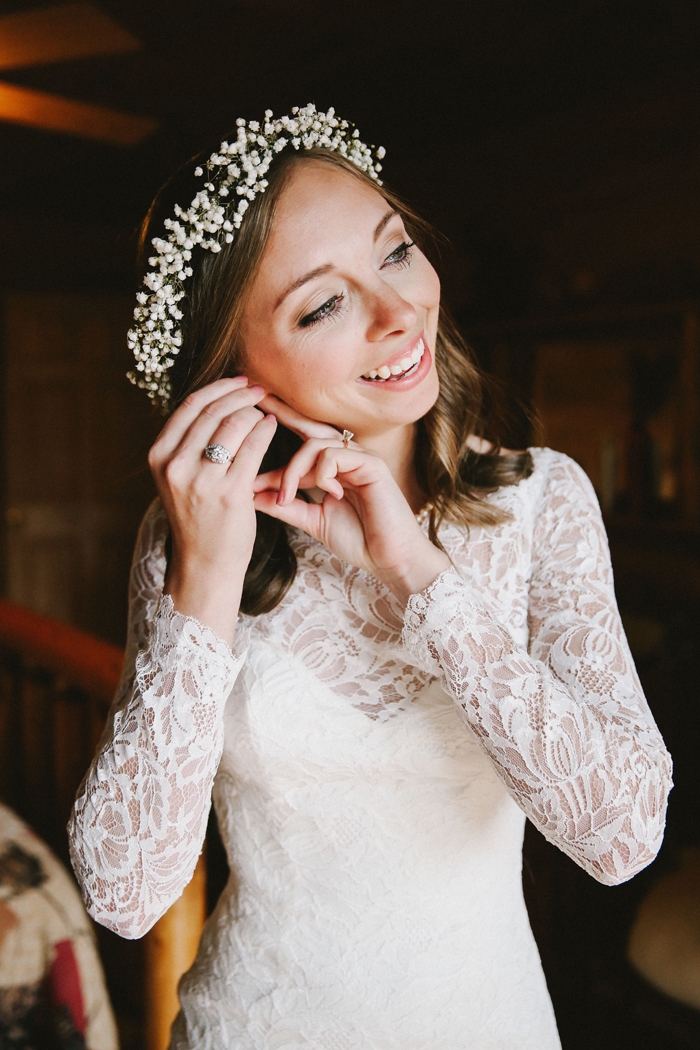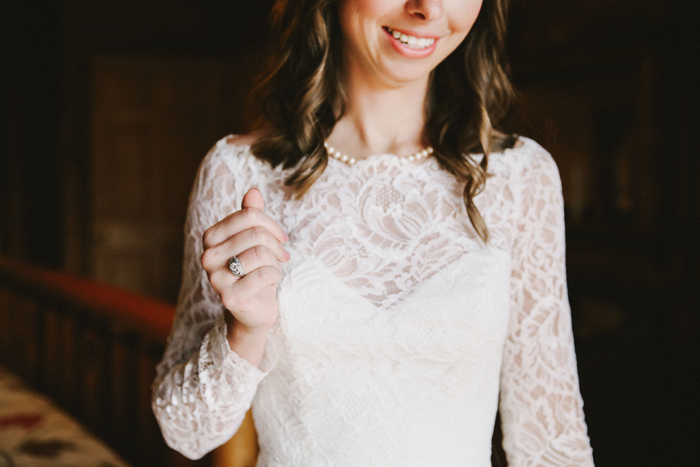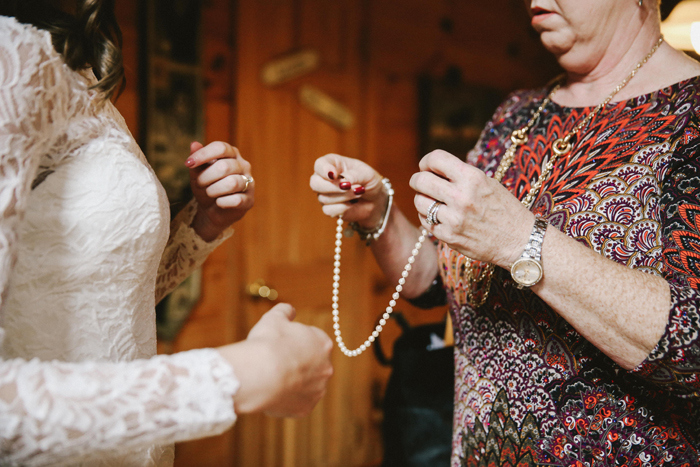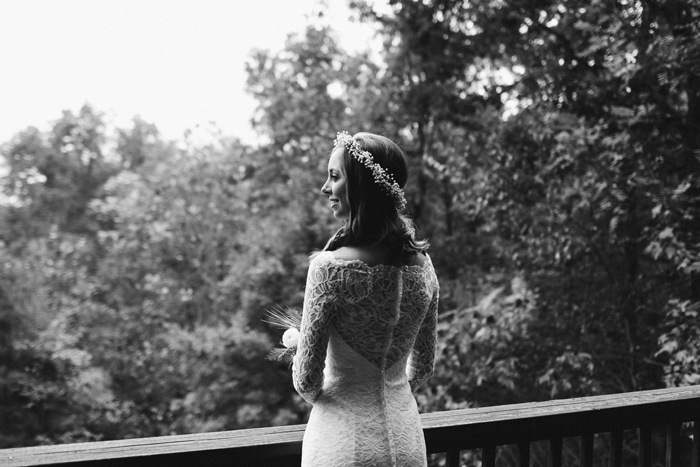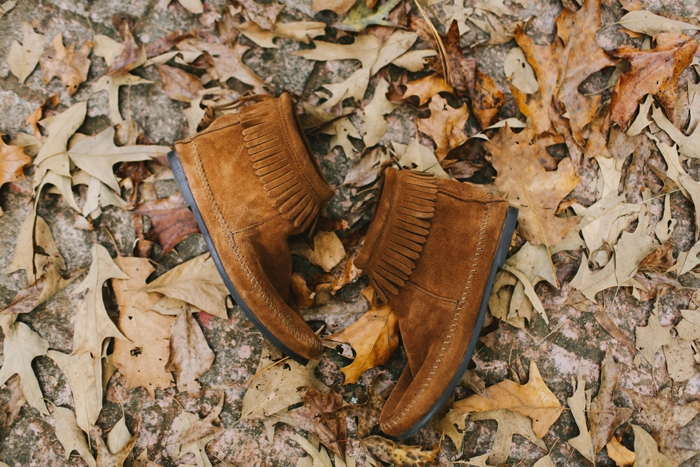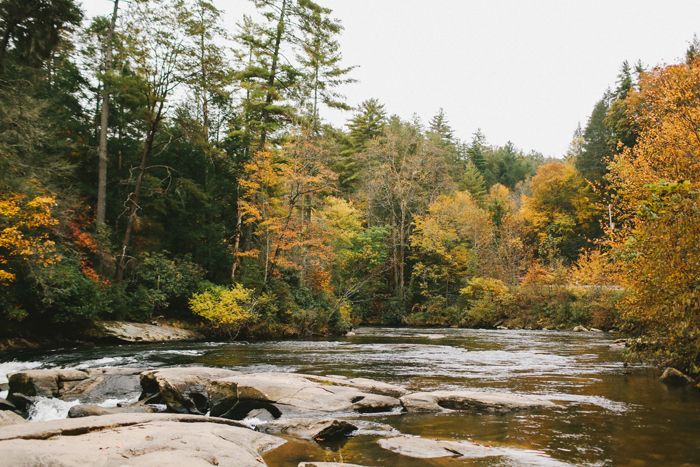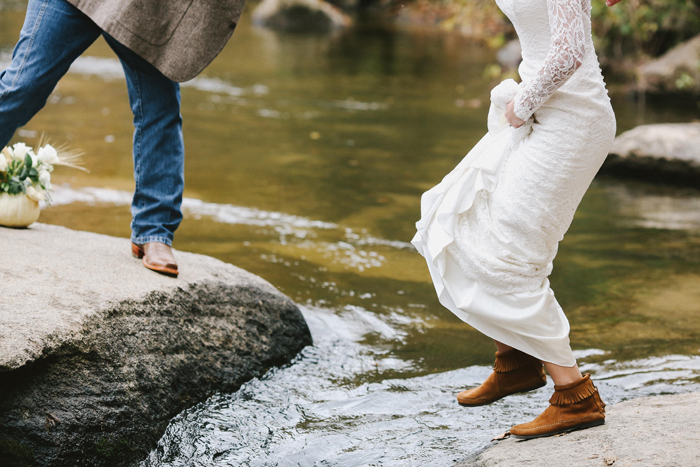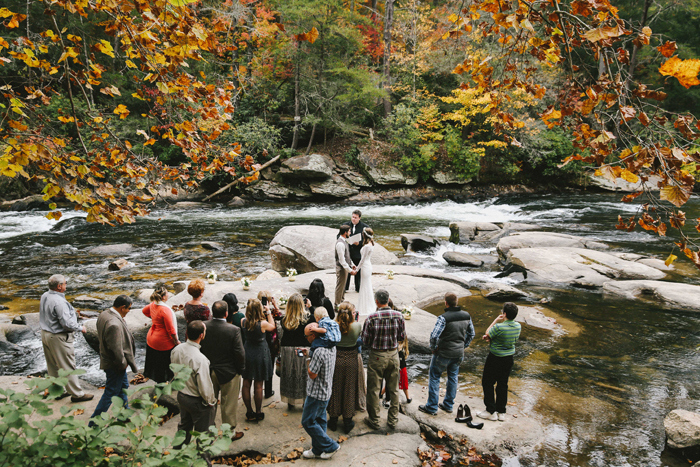 Was it difficult to pare down the guest list? 
We knew it would be easier on our family and friends if we said only immediate family would be attending our wedding.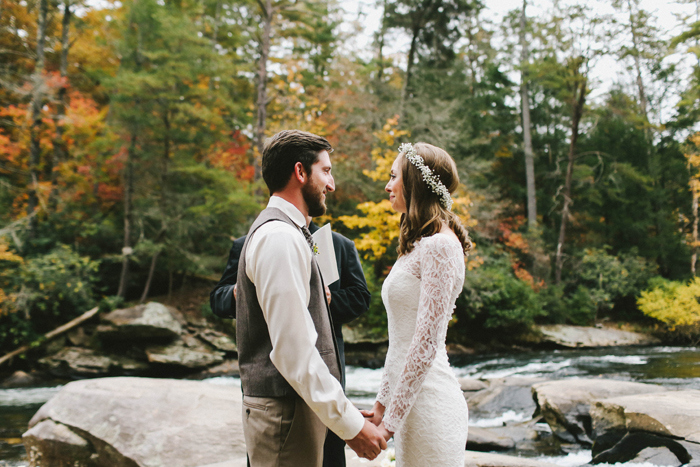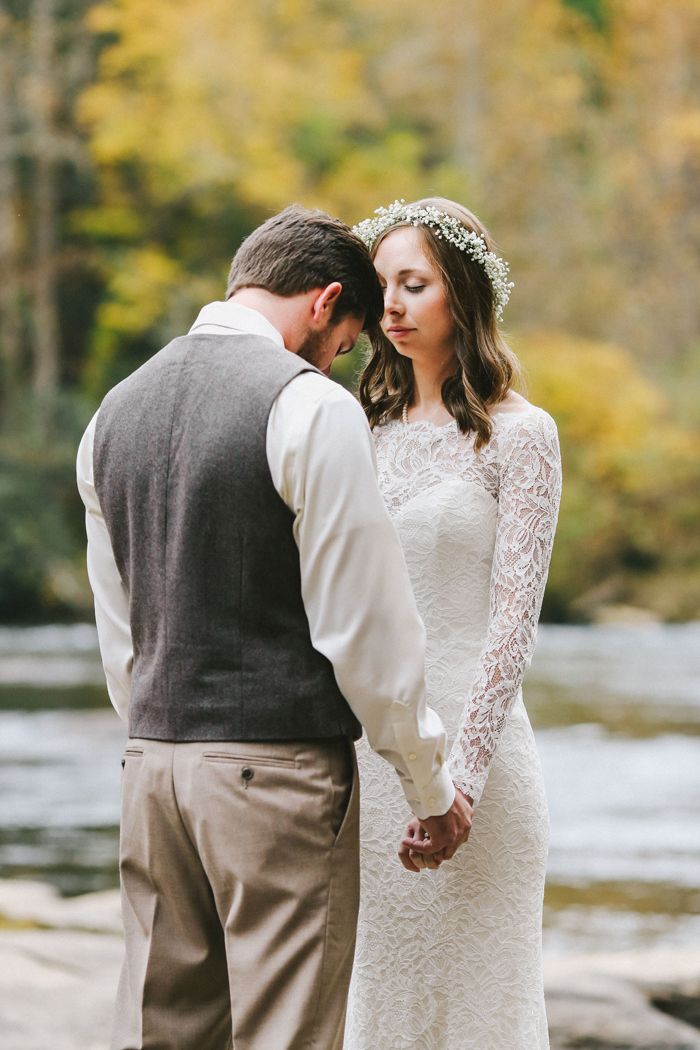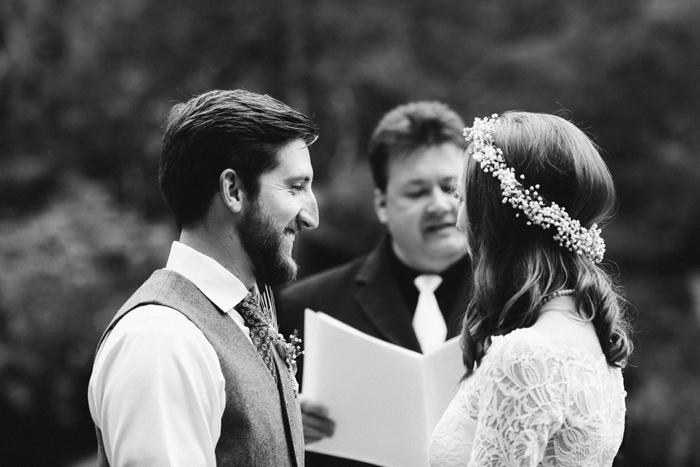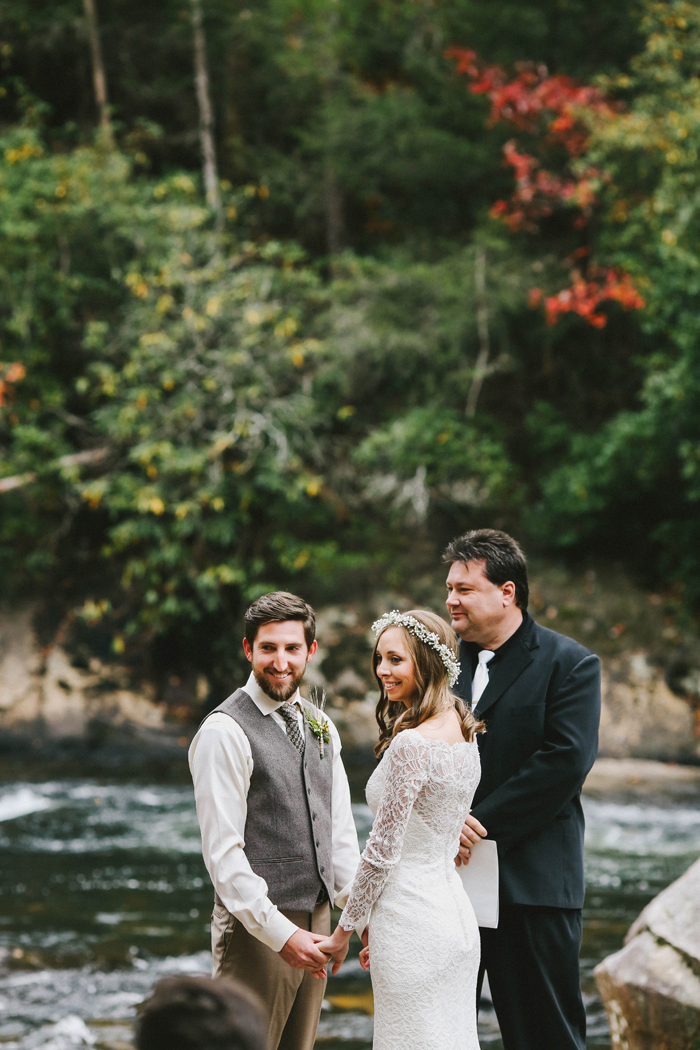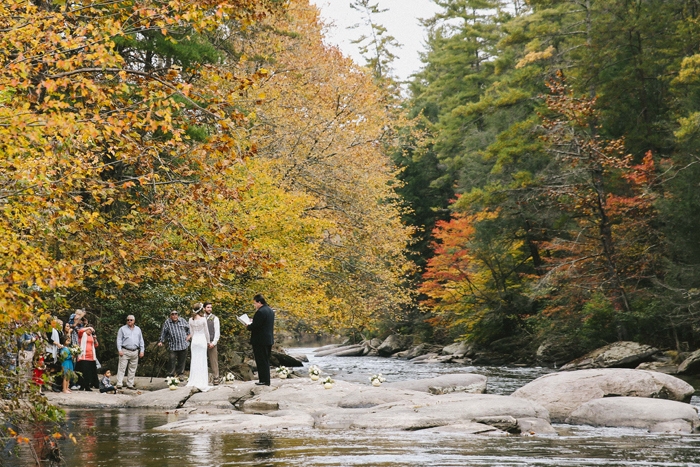 Did you have any 'issues' with the small guest list from friends and family? If so, how did you address them?
A few family/friends were disappointed they were not going to be at our wedding but most were happy that we were doing what we wanted and not trying to please other people.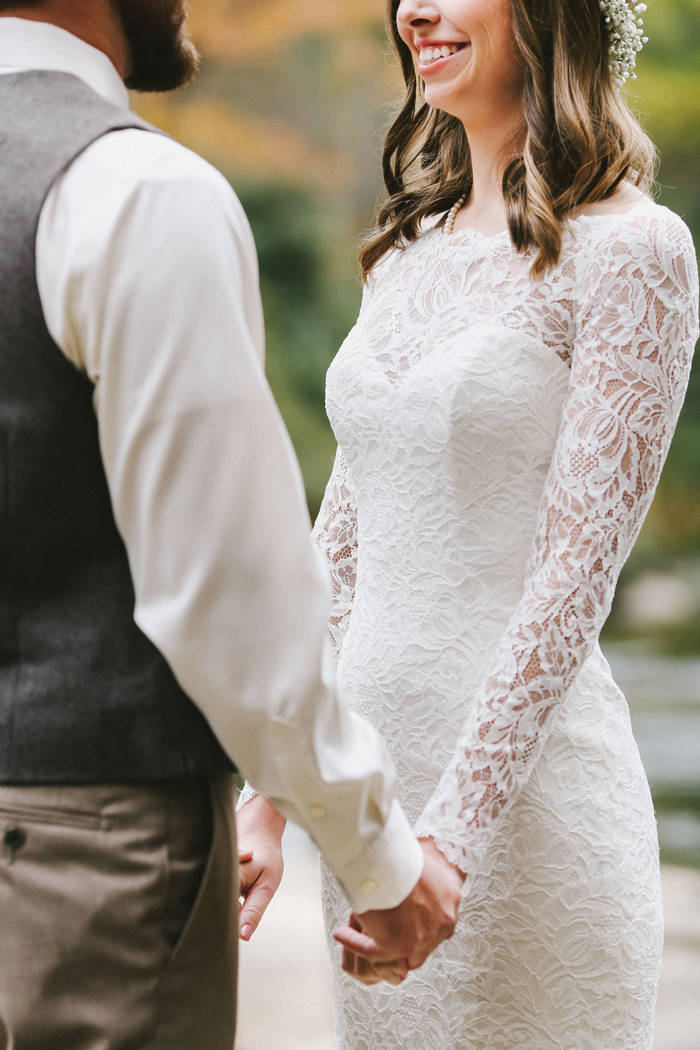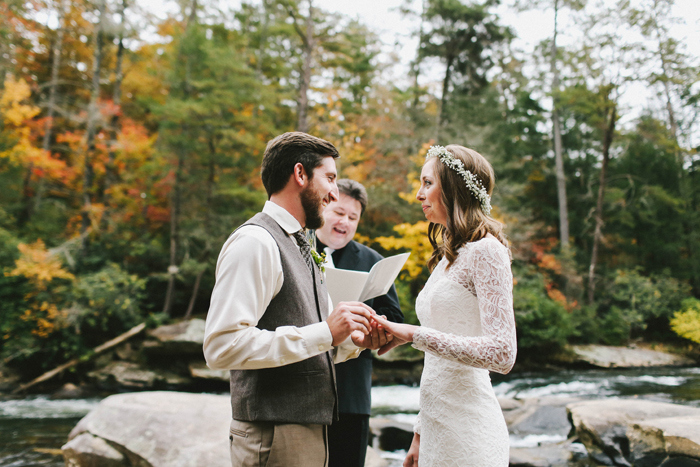 What were the highlights of the ceremony?
I have never seen fall change since I have always lived in Texas. So when we arrived in Blue Ridge, Georgia I was amazed at how beautiful it was – it was just like the pictures I have always seen. Over the weekend the leaves were rapidly changing colors and come Sunday morning, we had orange, yellow and red trees EVERYWHERE. It was gorgeous. The drive to our river location was on a winding road surrounded by huge trees covered in fall colors. We had visited the spot by the river the day before and the trees were changing colors but by Sunday afternoon the trees were definitely at its peak. It was everything I had envisioned and more. Our photographers did such an amazing job capturing our wedding and all the fall beauty that surrounded.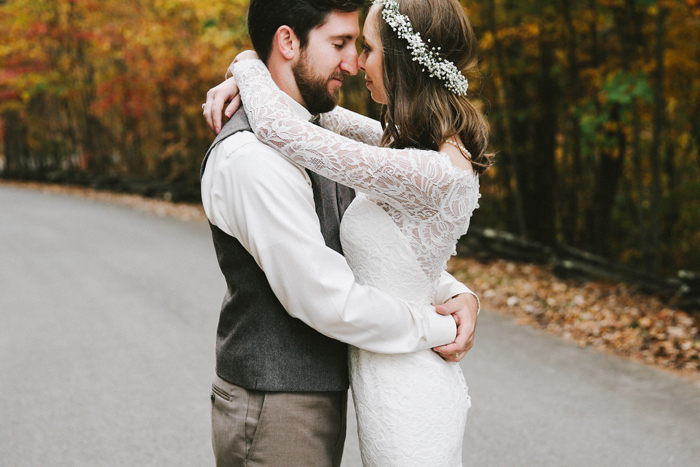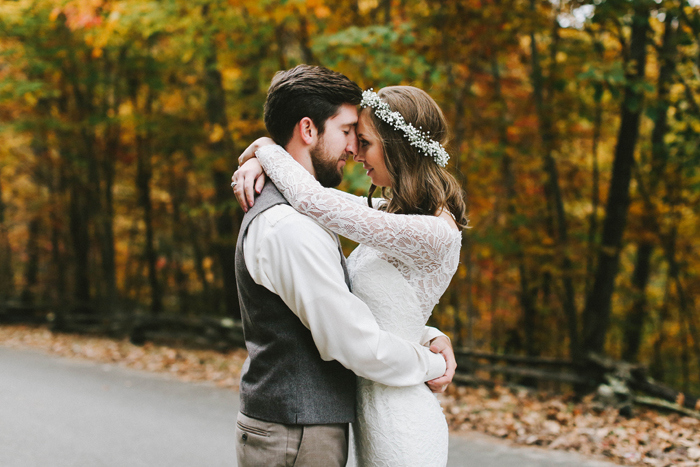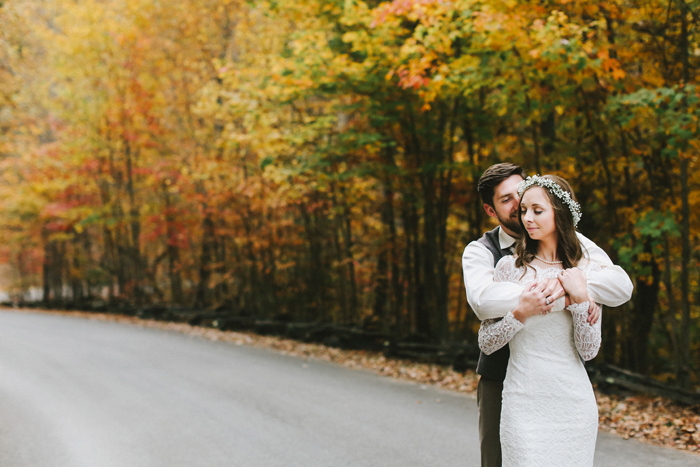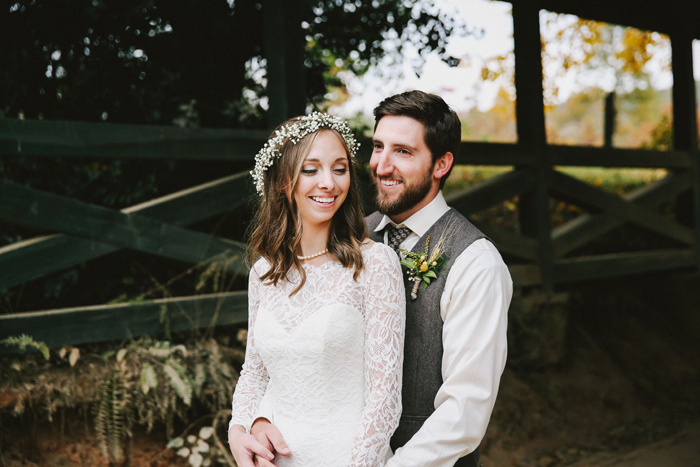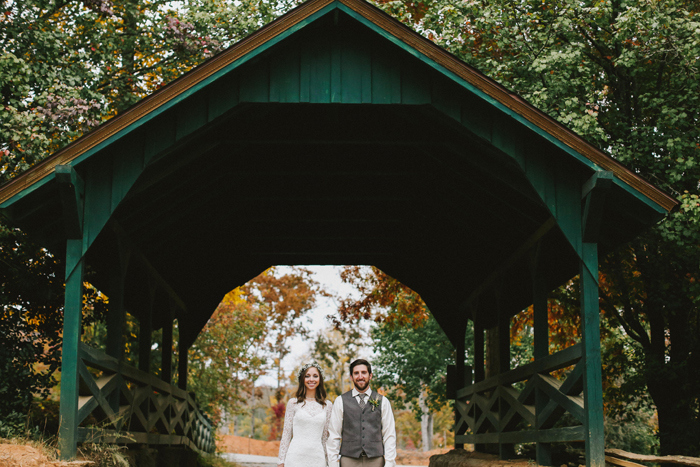 What were the highlights of the reception?
We chose to have a small dinner the night before our wedding. It was probably one of the best decisions we decided to make because we did not feel rushed after our wedding – we were able to drive around with our photographers and take beautiful pictures for over an hour. That was by far our favorite part! After pictures, we headed back to our cabins to change and family was there waiting to see us off for our honeymoon!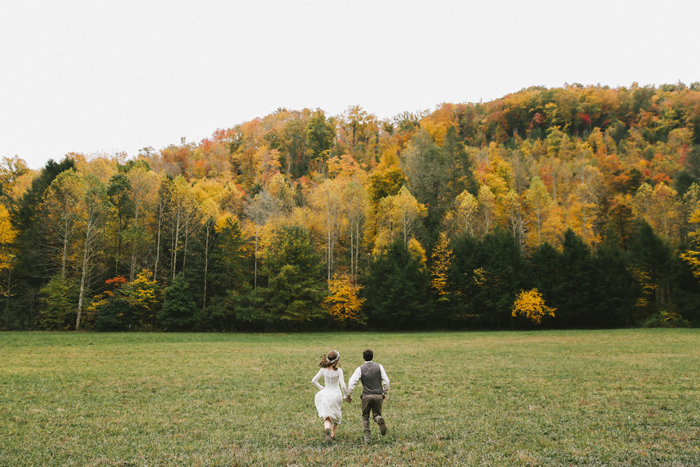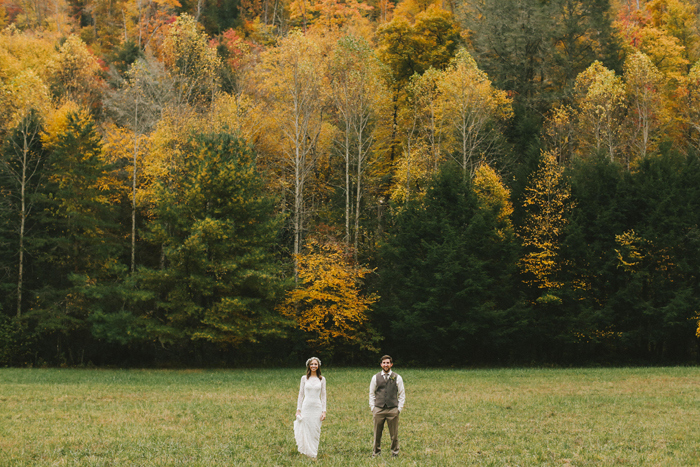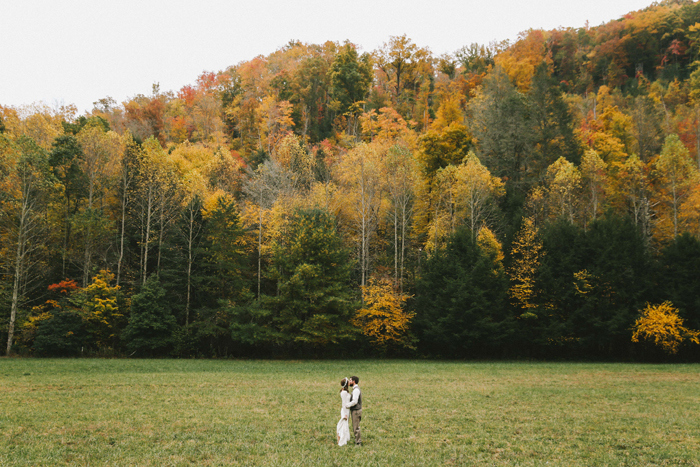 What was the best thing about having an intimate wedding?
We were able to enjoy our wedding and spend time with family and not have to worry about putting on a show for tons of guests. We were also able to save a lot of money and use more money for our honeymoon, the photographers we wanted – and it allowed our families to have a beautiful vacation in the mountains of Blue Ridge, Georgia.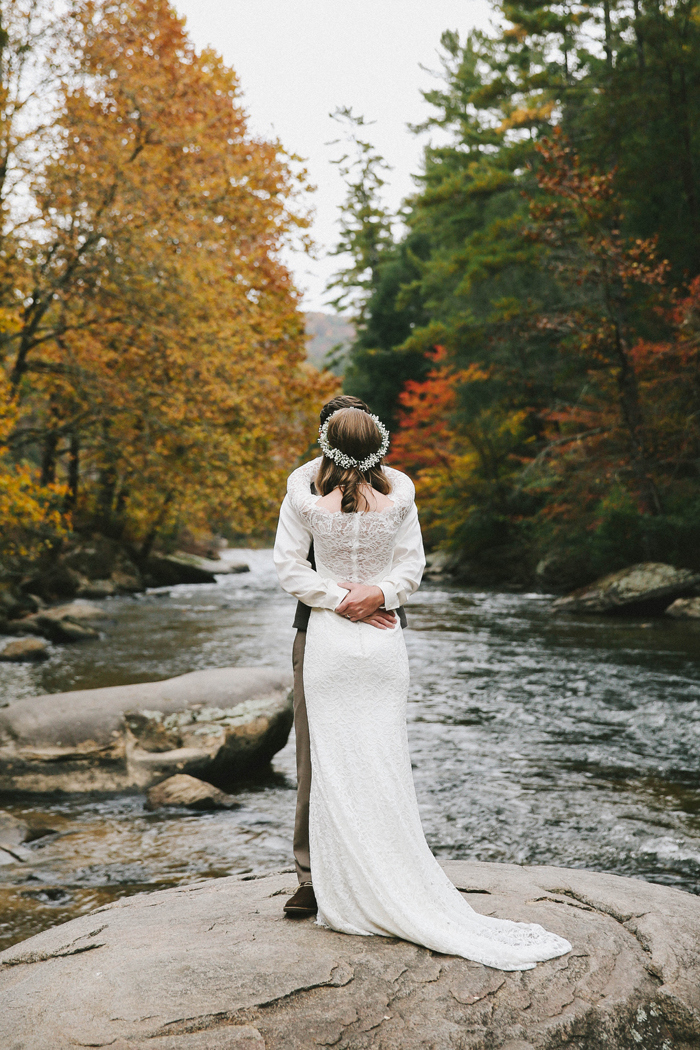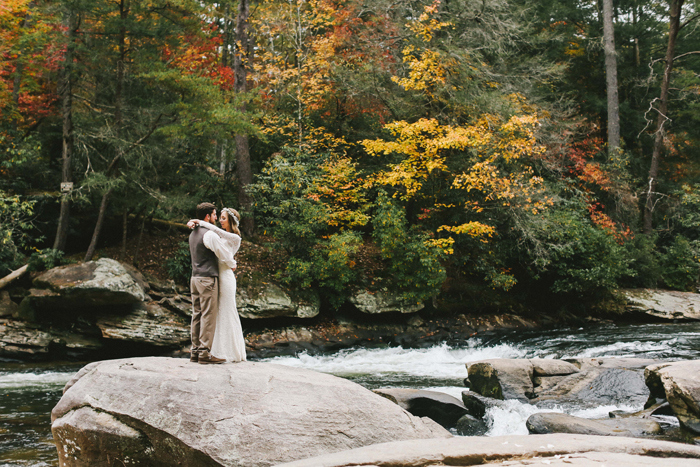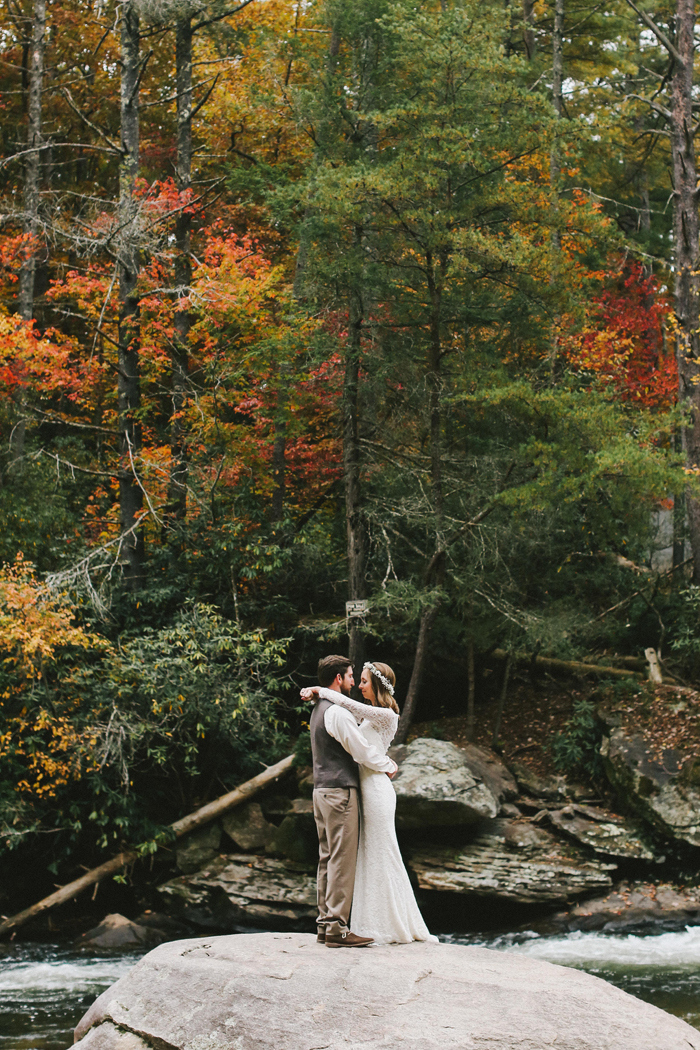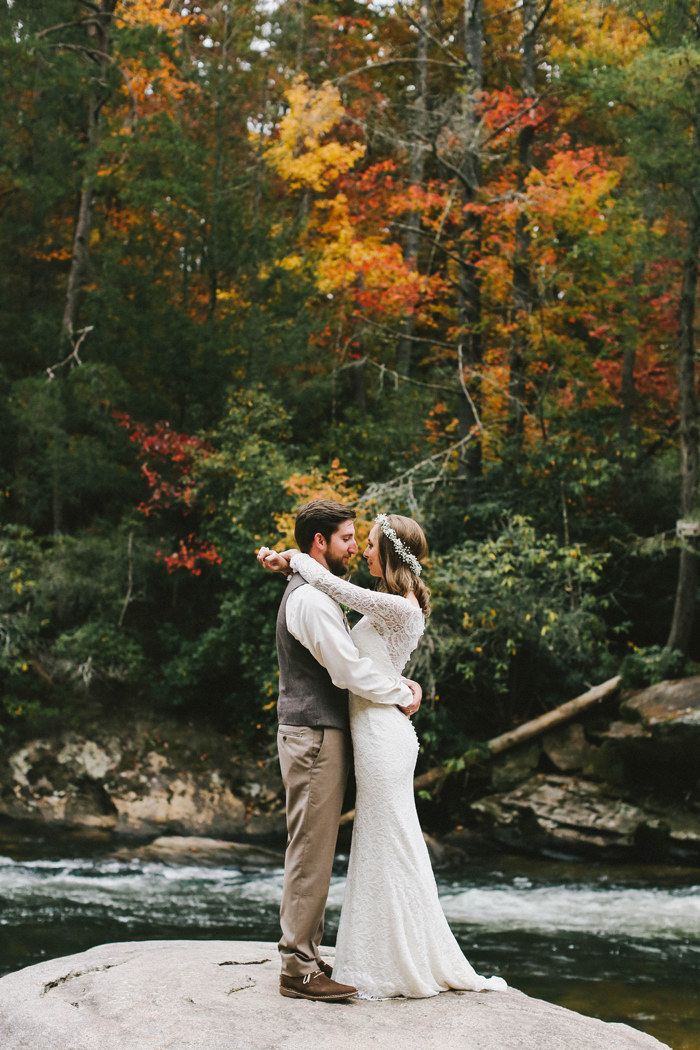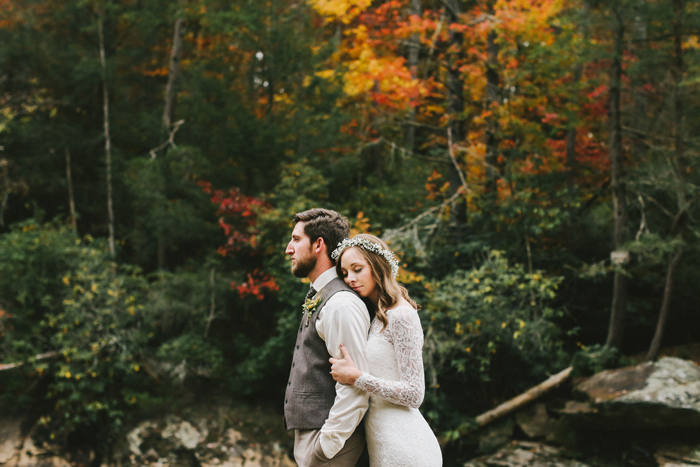 What advice do you have for couples who are considering an intimate wedding?
We say go for it! You will not regret it. You will enjoy spending time with family, be less stressed and be happy you actually had the wedding you have always dreamed of! There will be people who are upset that they are not invited to the wedding but the people who love and care for you the most will understand and be happy you're having the wedding you truly want.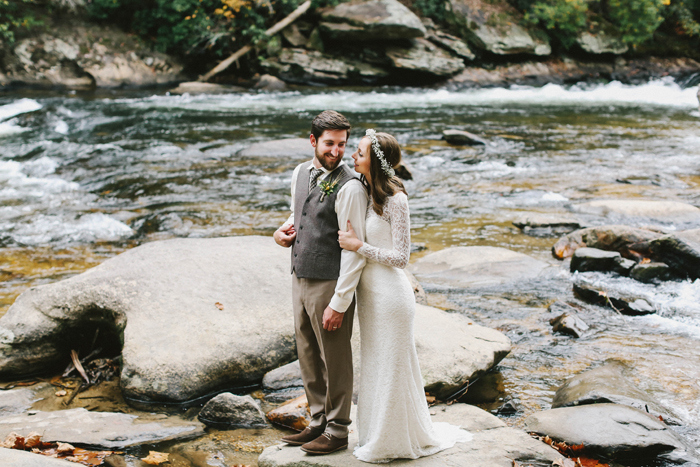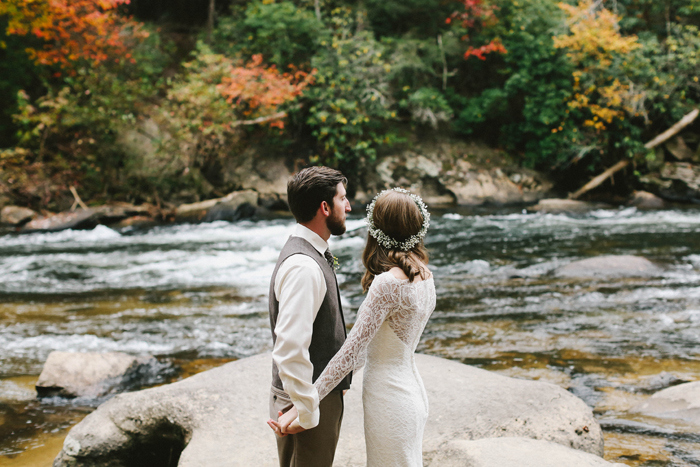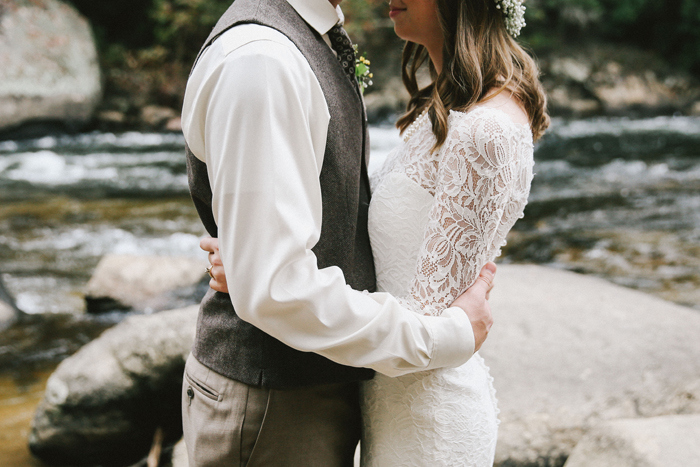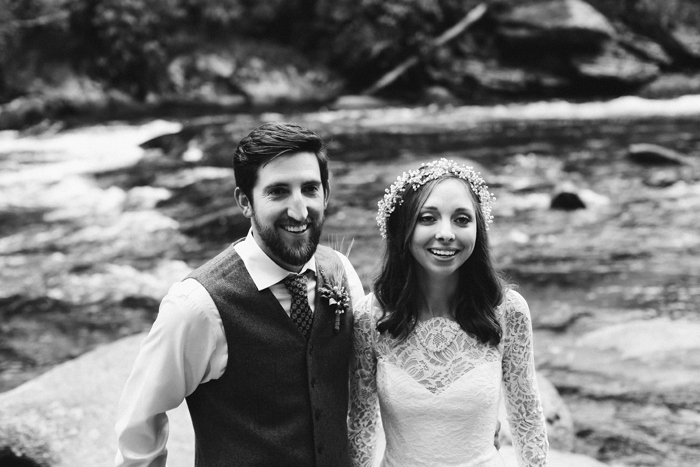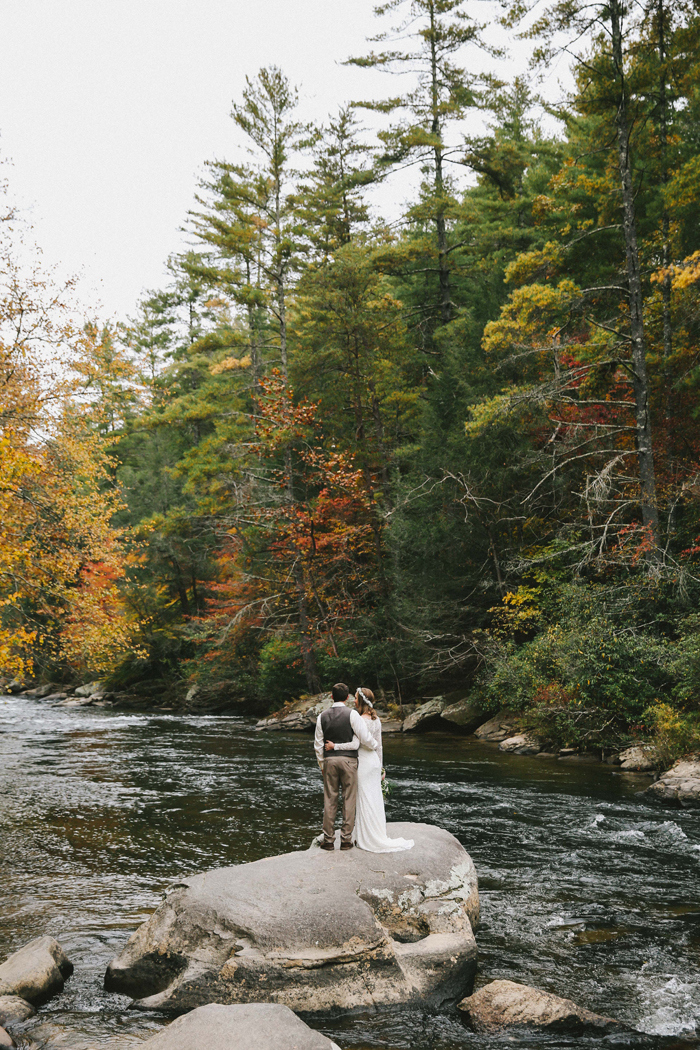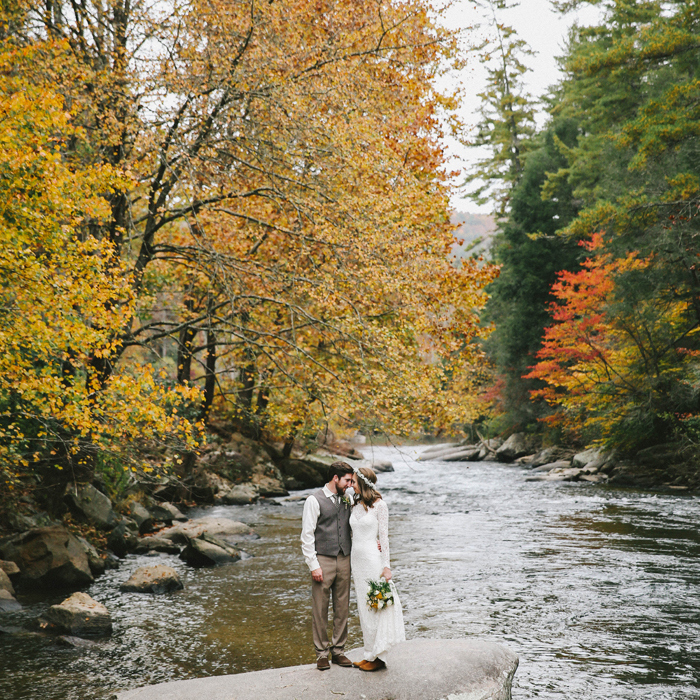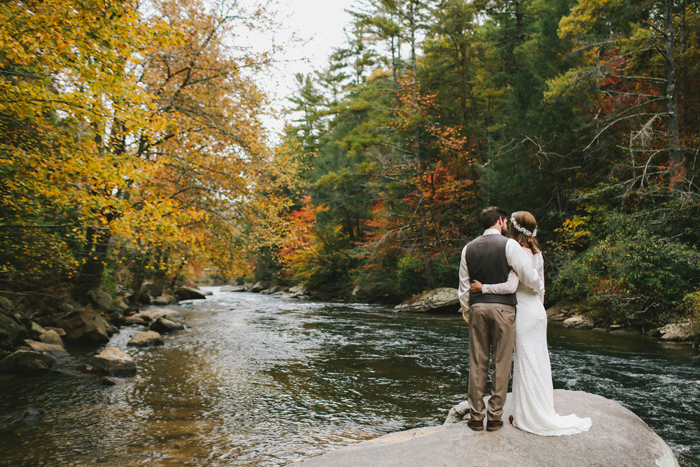 Vendors:
Wedding Dress: Bella's Bridal (Lubbock, Texas)
Grooms Clothes: Men's Warehouse
Photography: W&E Photographie
Flowers: Ellijay Florist & Gifts
Accommodations: My Mountain Cabin Rentals 
Officiant: Rev Heinz Kloeter