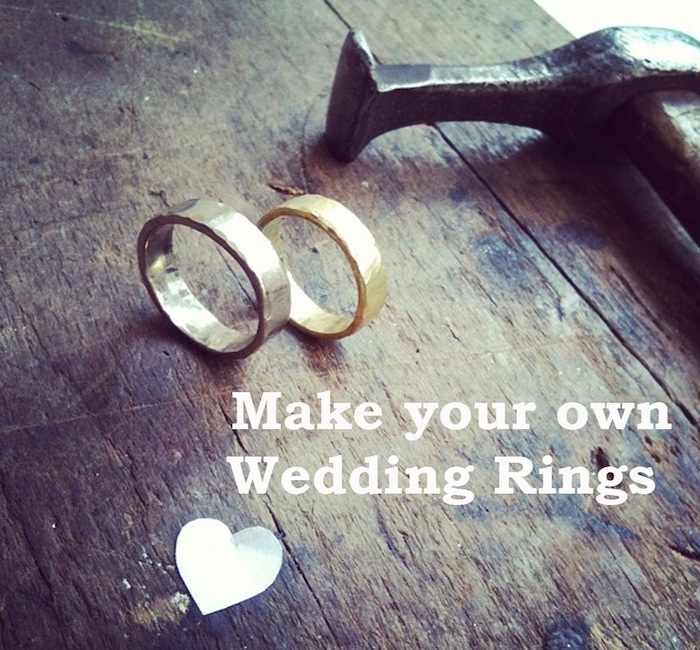 With some guidance, a little bit of skill and some creativity, you can make almost anything. More couples now are skipping the jewelry store and making or designing their own wedding bands. In an afternoon or over a few sessions, a wedding band workshop will teach the know how of how to solder, smooth and refine your own piece of gold. While some couples are going the DIY route, others just want something that doesn't look like every other wedding band out there. It is a wedding trend that is truly putting DIY into something you will wear for the rest of your life. Here are a few ways you can get creative to make your own wedding bands:
1. Wedding band workshop
If you're confident in your skills, you could make a wedding band at home with your own equipment. For a little help and studio space included, search for a jewelry studio nearby such as TheQuarterworkshop.com,which offers wedding band workshops. Depending on the package, you pay for the materials and instruction and a few hours later emerge with your own handmade wedding band. It is also a fun activity to bond with as a couple. And you can say you made your own wedding band with your own hands.
2. Custom design
Although a wedding band workshop doesn't require advanced goldsmith skills, you may be more comfortable having someone else make a ring for you. The designs in the store may not be to your liking, so have a jeweler start from scratch with what you want. Consult with them on materials, sizing, designs and color. Many jewelry stores will also let you "build" what you want online or in person, and help you create something as you go.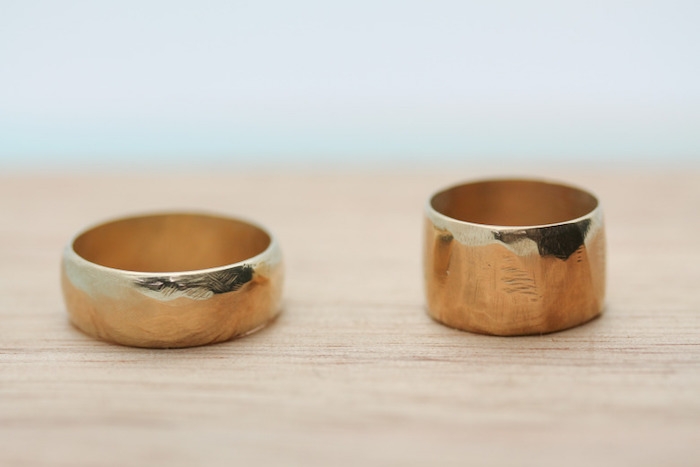 3. Incorporate your own materials
Another way to add meaning to your wedding bands is to incorporate something special into your design. Say for example you have a piece of heirloom jewellery, your grandmother's old wedding ring or a piece of gold you have been holding on to. Bring it to a wedding band workshop and learn how to incorporate the piece into the final product. Keep in mind, these skills might be a bit more advanced than beginner's ring workshops. Alternatively, take it to a designer or jewelry store and have them melt it into the wedding rings you have picked out.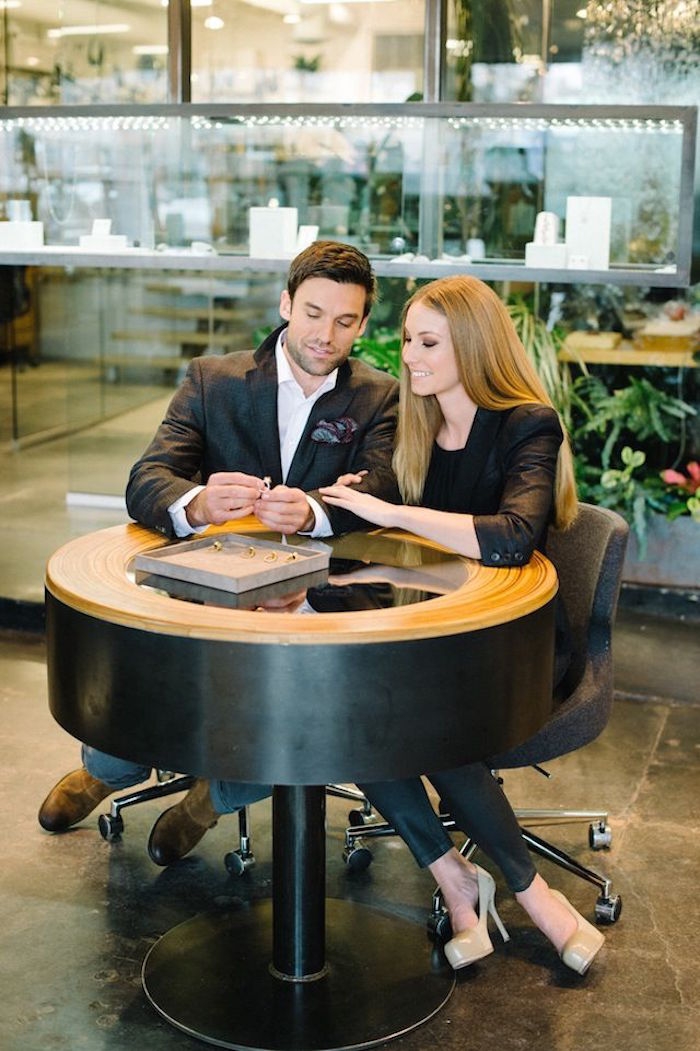 4. Add engravings, jewels or embellishments
You can still add your own pieces of flair to wedding bands from a store or online shop. Ask for a custom engraving on the inside or outside of the ring with your names and wedding date. Add your birthstone or different colors of gold into the design. Although the DIY route is only recommended if you're confident in your abilities, you could also stamp your initials into a wedding band yourself with a letter stamping kit.
5. Go for something completely different
There are so many different styles out there now from twisted to textured to contoured that it is easy to find something that is your own even if you're buying the rings. For couples who decide on a wedding ring workshop, there is no official rule that says you have to go for the traditional gold bands. Try a neat kind of metal, using vintage jewelry as the materials or go for something completely non-traditional, such as wood, titanium, tungsten or iridium. For rare materials, try searching online or contacting specialized goldsmiths. 
Photo one: jewelerysilversmithingclasses.bigcartel.com; Photo two:apracticalwedding.com; Photo four: burnettsboards.com