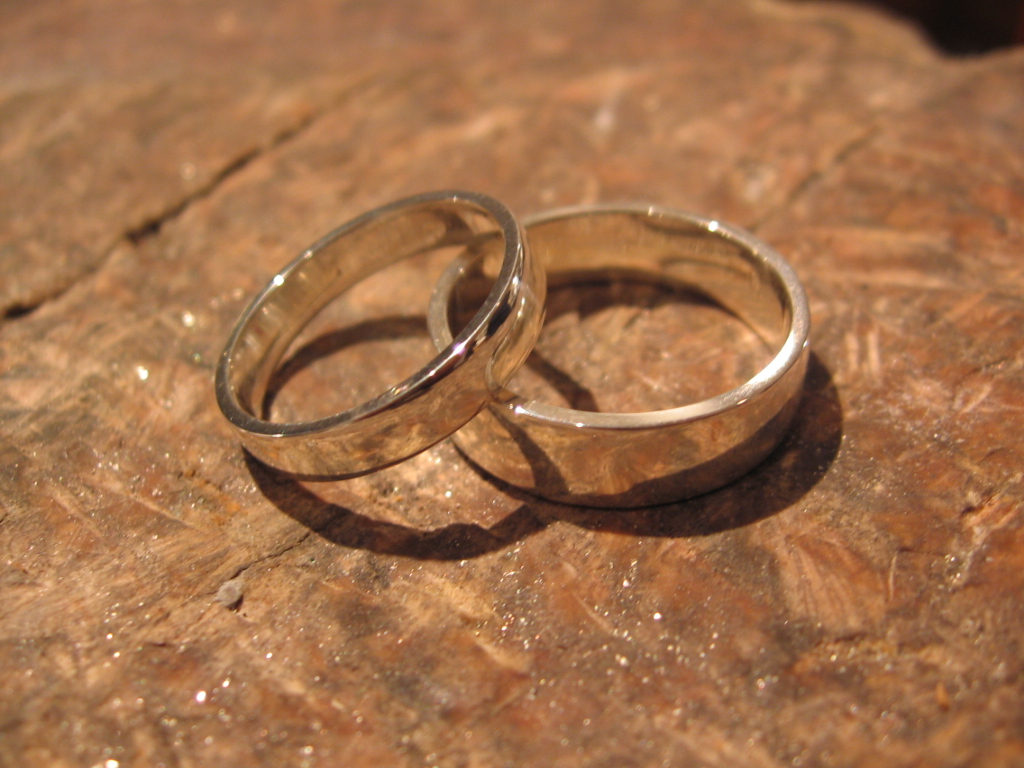 Who knew you could make your own wedding rings? Not me. At least not until I heard about the Devil's Workshop in Toronto from one of my readers.
Tara and Greg both attended the Devil's Workshop a few months back and the end result was two super-special handmade wedding rings. I asked Tara to fill my readers in on all of the details of her workshop experience. Here is the Q & A:
How did you hear about the Devil's Workshop?
I heard about the Devil's Workshop from a friend of ours who was recently wed.  I saw the pictures on Facebook and we emailed back and forth about them.
How much did it cost to make the two rings?
For both of our rings it cost approx. $310; $300 for the workshop and $10 for the materials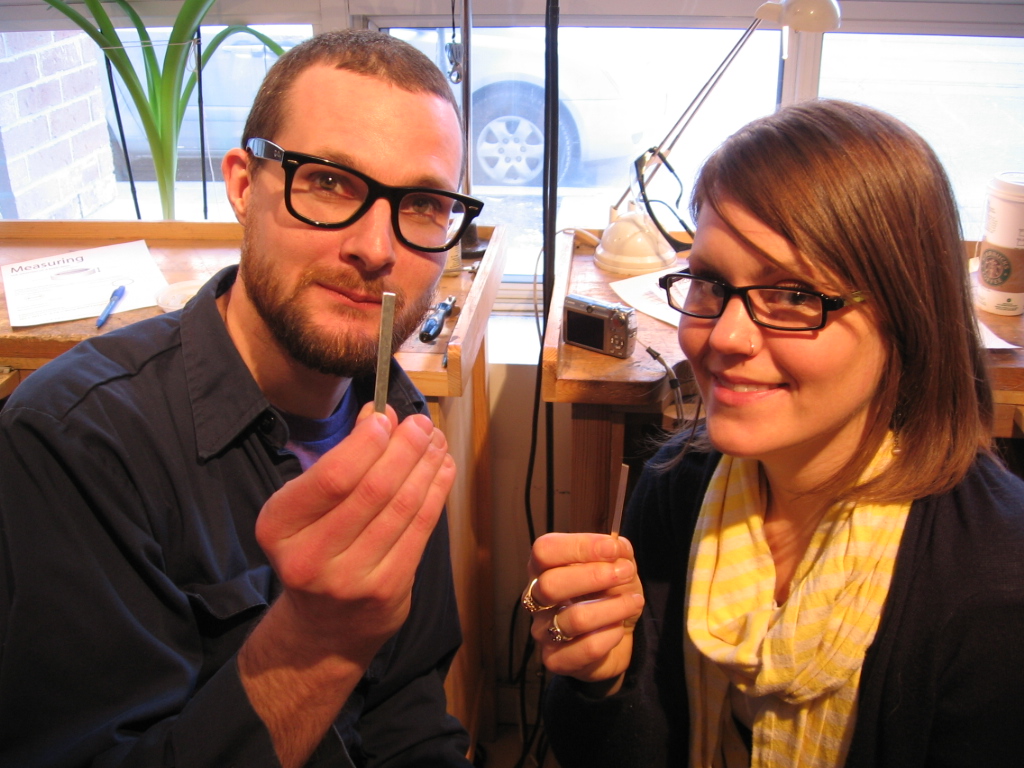 What are they made from?
We chose silver.  It's the least expensive option which works for us.  They're meaningful and that's what is important to us.  You can also make them in yellow gold or white gold.
How long did it take?
The workshop is 6 hours.  We had an hour break for lunch and we were still out of there slightly early.  It was completely laid back and personal.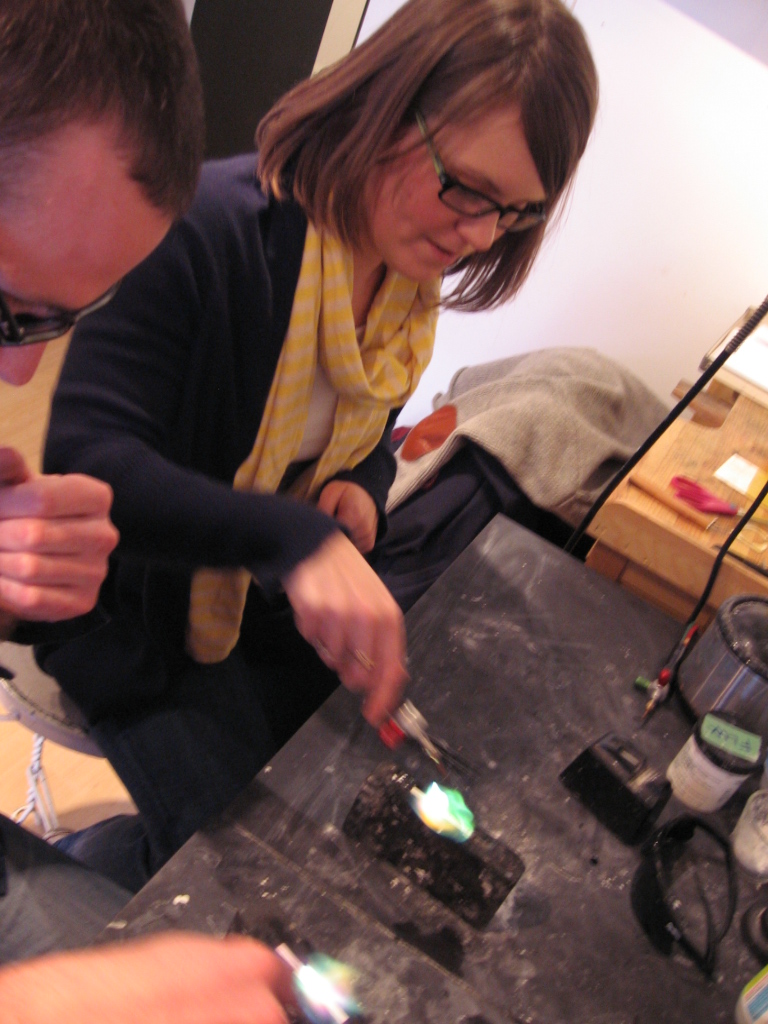 How would you describe the process of making the rings? Was it easier or more difficult than you anticipated?
It was definitely easier than we'd both anticipated.  We made our own rings (Greg made his and I made mine)  because we were afraid of messing up each others rings.   But really there's no way to screw them up.  It was time consuming but very simple.
Firstly we measured our sizes.   Then we trimmed our metal.  There was a lot of sanding involved.  The workshop mainly consisted of us laughing with another person that was in the studio making a ring for his wife's birthday.  The staff was amazingly friendly and we kept up the conversation the whole time back and forth (which really helped make the sanding time go by). We soldered the rings with a small torch.  Then we learned how to shape the rings by hammering them on a mandrel.  (Greg banged his thumb pretty good doing that. )
After we were done sanding and soldering, we used 5 sets of sandpaper to polish the rings.
The only dangerous part was the machine that we used at the very final stage to polish the ring to a high shine finish.  Sarah (the studio owner) wears a necklace of deformed rings that family members of hers had got caught in the machine to remind her to be safe.
Did you choose the design of the rings, or does everyone make the same design?
I think everyone makes the same rings.  You can choose the thickness and width of the ring.  Sarah is going to make my engagement ring for me.  We haven't settled on a design yet.  I was given my grandmother's wedding band and she's going to remove the diamonds to create my ring.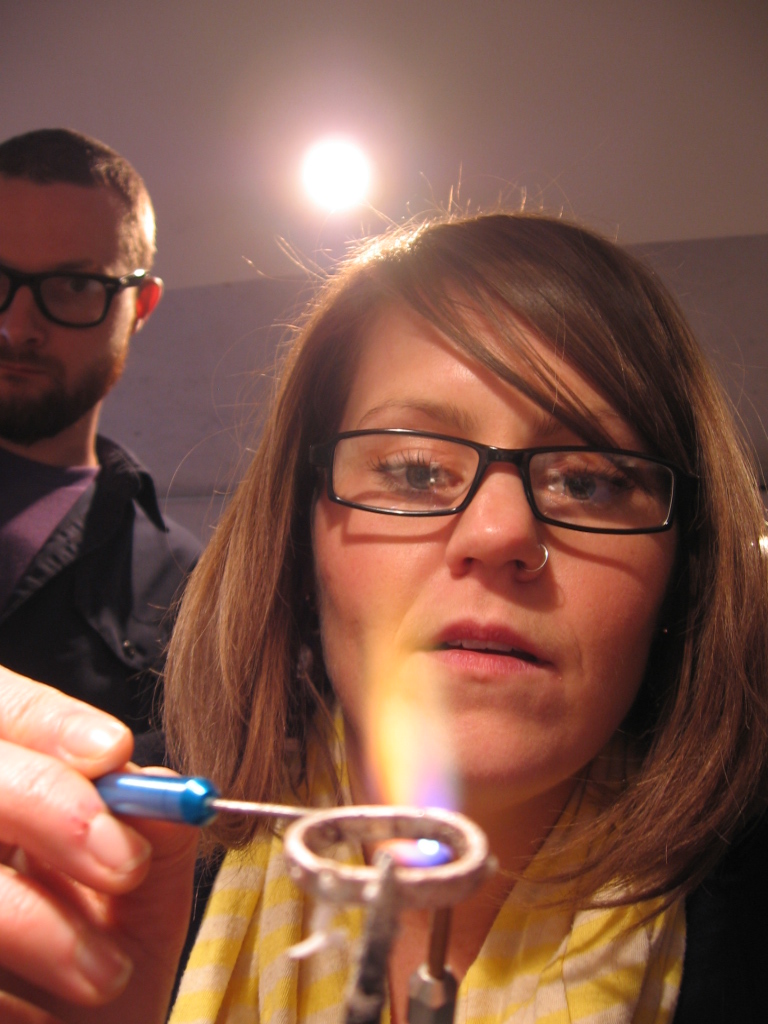 Do you have experience with metal working?
I am an artist but I have no experience with metal working.  Greg is a business/finance major and has not a creative bone in his body.
Overall, what did you think of the experience? Does it make you feel more 'connected' to the rings?
I'm thrilled we did this.  It was also how Greg proposed.  He knew that I was interested in making our rings from me talking to him about it.  He'd always said he never wanted to get married because neither of us are religious.  On Christmas morning he surprised me with a gift package that included the date to make our rings, a very nice hotel he'd booked for the occasion and some gift cards for shopping and dinner.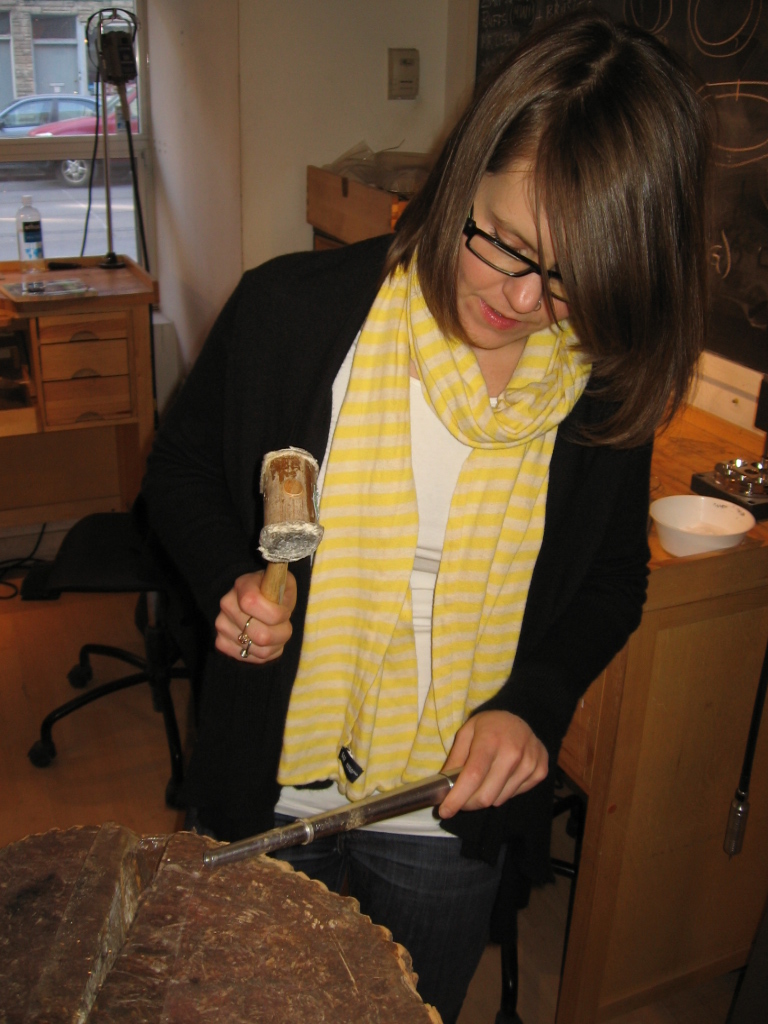 Any advice to other brides who are considering this?
If you can afford it, make your ring in gold.  The silver is a softer metal and scratches right away.   I think the cost of gold was around $500 depending on the size.