Free wedding printables are not only another great DIY wedding resource, they're also an easy way to save money without sacrificing style. Here are 12 fun and free wedding printables – from tags to table numbers!
Let's start with labels. I love these free monograms and customizable Parisian labels. Both are simple and sophisticated and perfect for favors or escort cards. The Parisian ones also come in table numbers!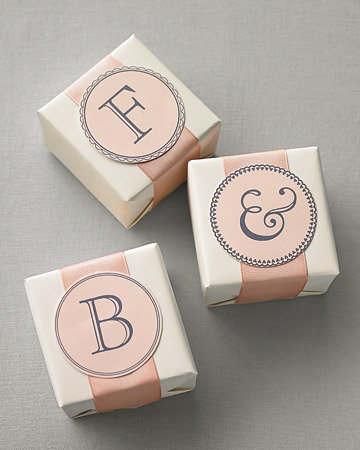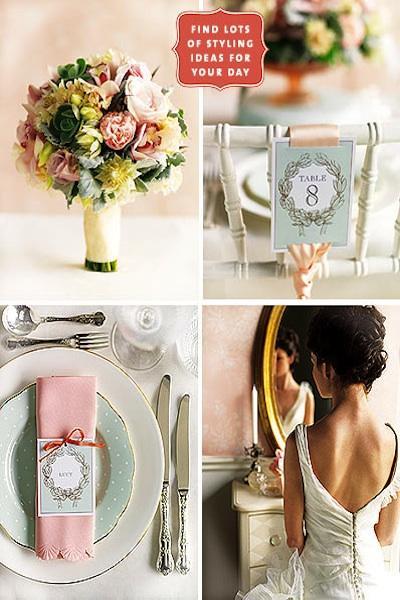 These  adorable "Eat" labels and the fabulous scalloped gift tags are also perfect for favors!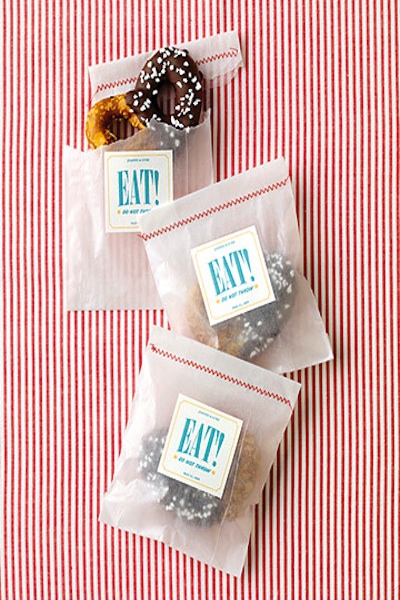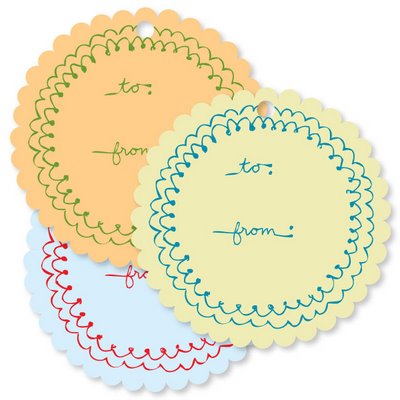 Sophisticated address labels and bright address labels: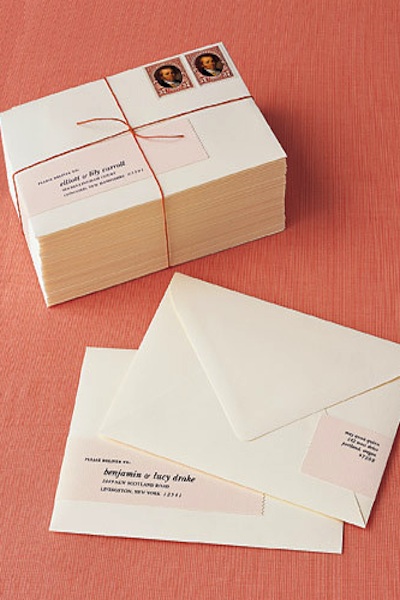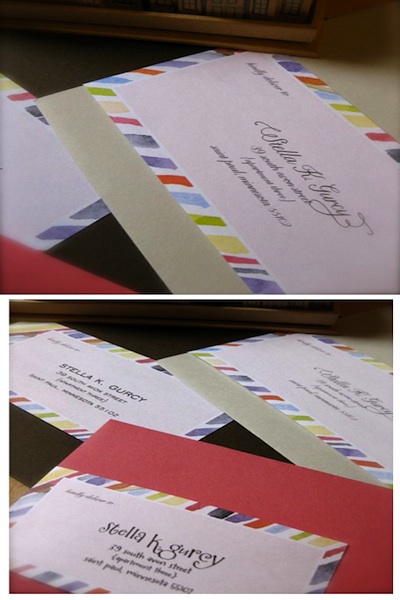 I love these thank you cards and how artistic and personal they feel.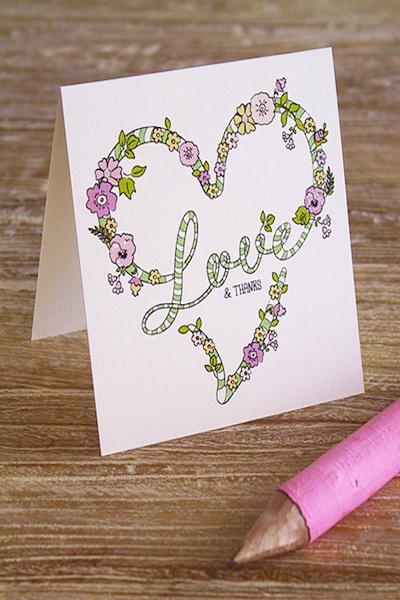 This movie inspired suite is amazing, it was all inspired by To Catch A Thief! Download it all here!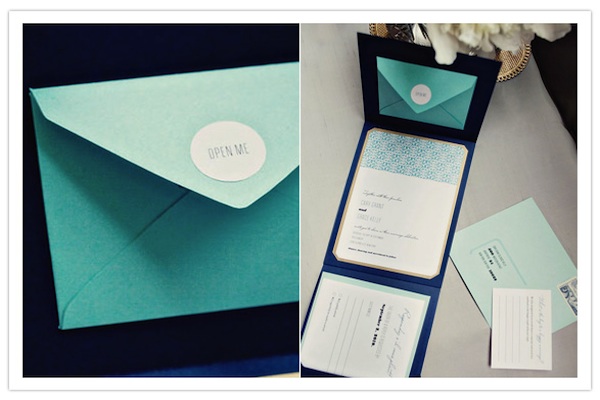 Having table number napkins is rather clever, and with this printable and iron on transfer paper you too can make them!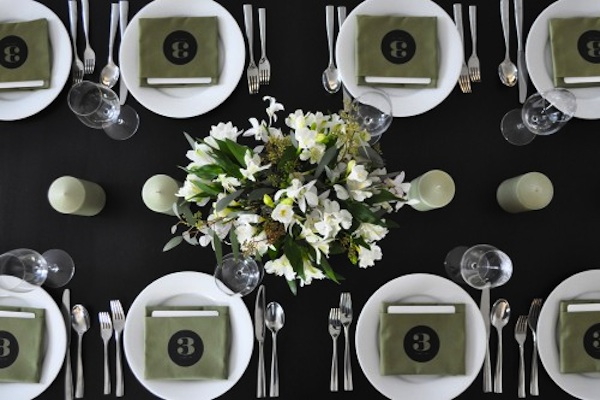 If you're doing e-vites for any part of your wedding, whether they're your save the dates, or your actual invitations, I think these bunting invites could be perfect! Their circus tent ones are very cute too…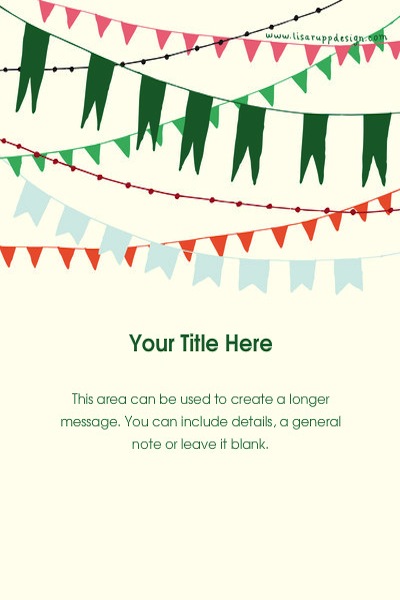 I love door hangers, just can't help it, here are two different designed door hangers you can print for all around adorableness. You can download the first here and the second here!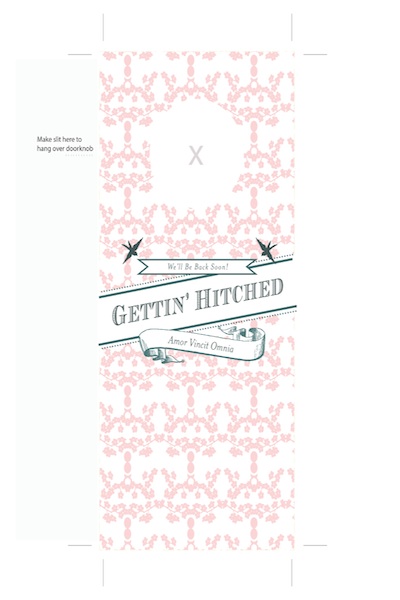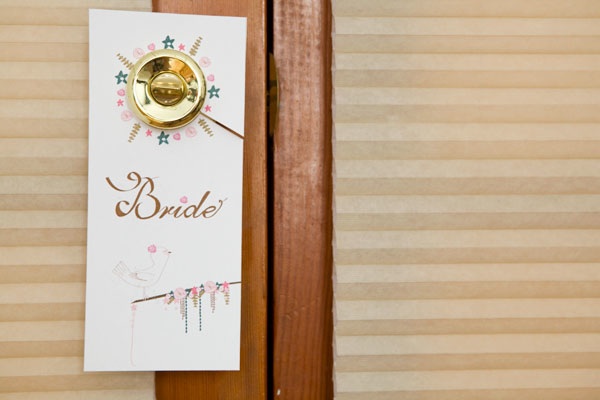 What I love most about printables is that they allow you to have a wide array of designs to choose from, that otherwise you may not have been able to budget for, or just as another great DIY wedding addition!
Photo One: marthastewartweddings.com; Photo Two: styleguide.com.au; Photo Three: marthastewartweddings.com; Photo Four: littlepaperdog.blogspot.com; Photo Five: i-do-it-yourself.com; Photo Six: marthastewartweddings.com; Photo Seven: twigandthistle.com; Photo Eight: 100layercake.com; Photo Nine: twigandthistle.com; Photo Ten: pingg.com; Photo Eleven: benignobjects.blogspot.com; Photo Twelve: ruffledblog.com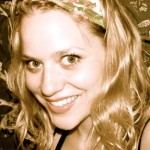 Rebekah is a DIY obsessed,wedding design wizard who loves hunting her bay area homeland for  clever craft ideas, vintage gems, bargain buys, and blogging inspiration. She and her husband live and  write in Oakland. Read her blog.