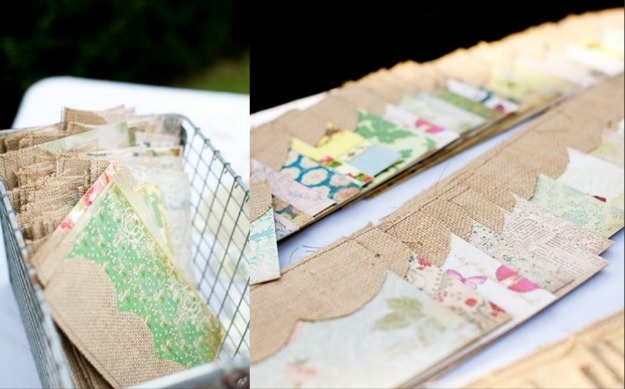 Jennifer from Memento Designs made these gorgeous DIY wedding programs for her garden wedding (they would also be perfect  for a rustic wedding or a vintage wedding) and she's agreed to share the project details with IW readers. The project does involve sewing, but if you are not the sewing type – don't fret! Simply assemble the programs and find a seamstress in your area to stitch them up for you!
Materials for DIY Wedding Programs
Instructions for DIY Wedding Programs
The main elements for these DIY programs are burlap and decorative card stock. The programs are three pages, front and back, not including the front and back cover. Dimensions are 5.5″ x 8.5″.
Jennifer designed her programs in MS word. She printed two pages per sheet, and made them two sided (text on front and back.) By printing two pages per sheet she saved paper and reduced the overall cost of the project.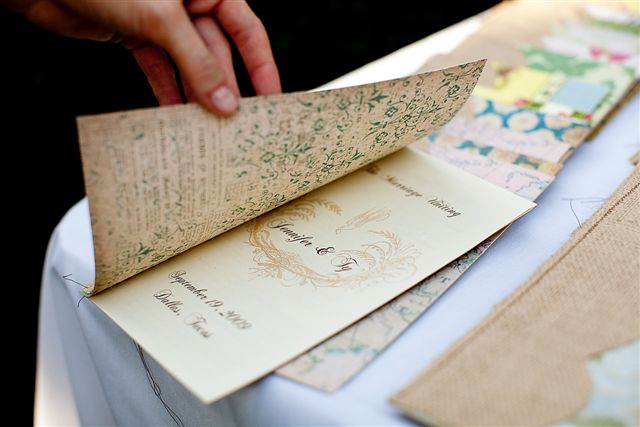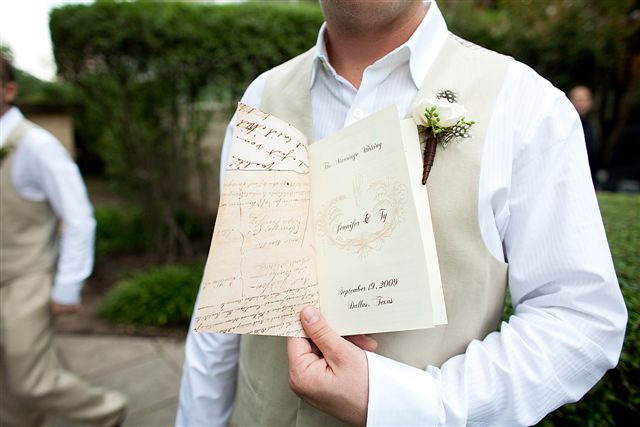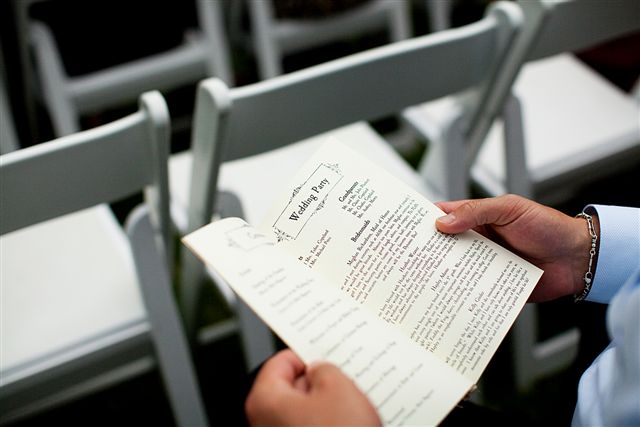 Jennifer cut each sheet directly down the center margin with her paper cutter.
For the back cover, she used recycled Kraft card stock and for the front cover she used a variety of different vintage patterned papers.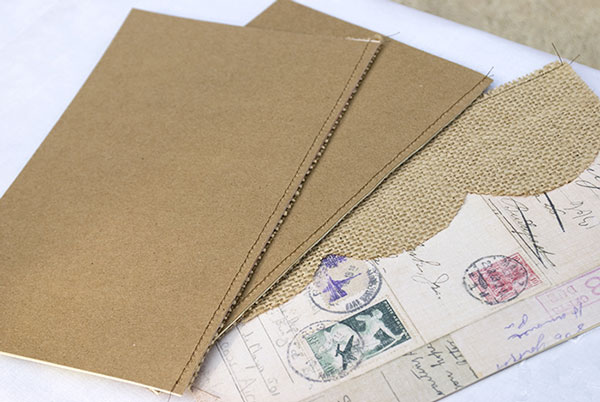 The final layer was a piece of hand-cut scalloped edge burlap fabric, which tied in perfectly with Jennifer's  hydrangea filled burlap cones used for aisle decor. To hold all of  the individual layers together, she machine sewed down the left margin with a running stitch in a chocolate brown thread.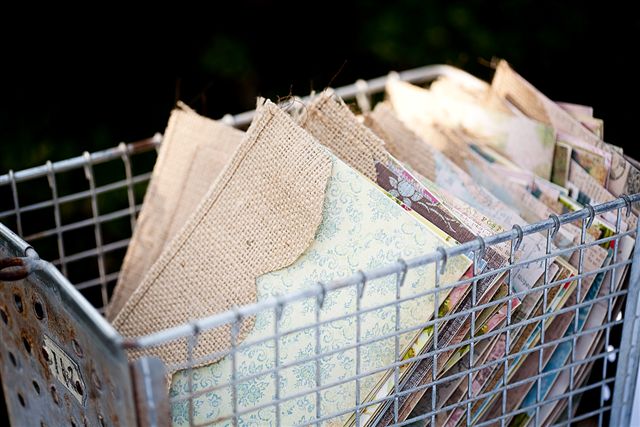 Want more DIY wedding programs? Check out these DIY fan wedding programs.
Also, check out Memento Designs for beautiful wedding stationery.
Photos (except image of back cover): Jenny Martell