Wedding invitations are your chance to set the stage for your wedding day–and to eagerly wait by the mailbox for the RSVP cards. We've picked ten wedding invitations from Etsy that are sure to make a wonderful first impression.
Going gold will make your invitations feel like a golden ticket to an exclusive event. Try these Art Deco inspired, gold foil Gatsby wedding invitation by hellotenfold.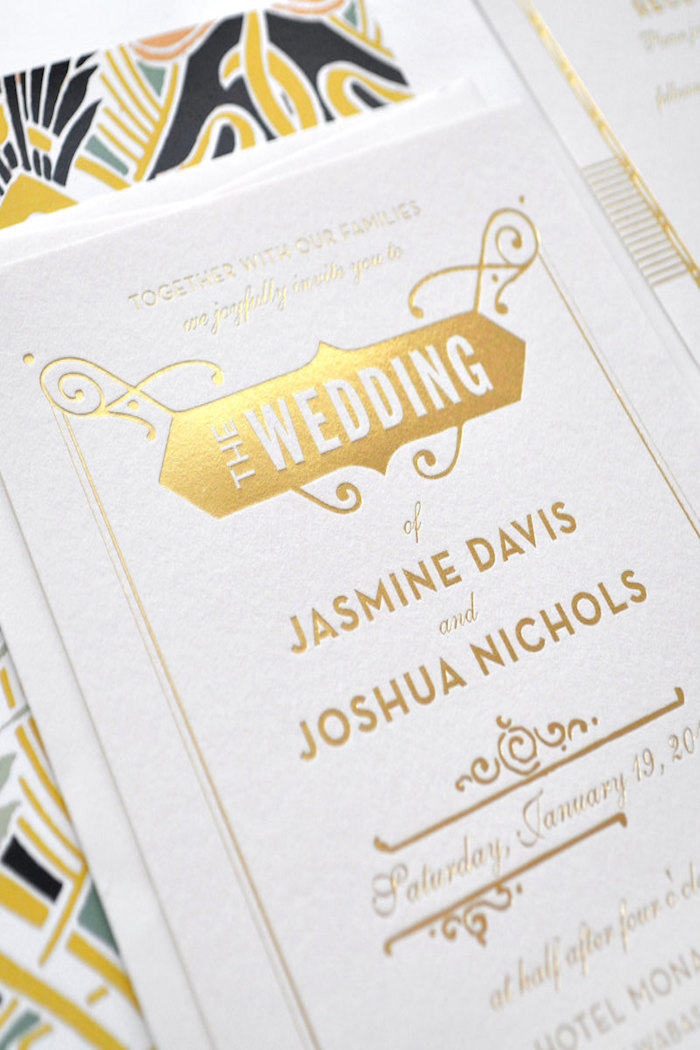 Rustic wedding invitations are nice, but with so many rustic wedding ideas out there it can be hard to stand out from the crowd. These hand painted woodland forest wedding invitation by PaperWillowDesign are whimsical and creative.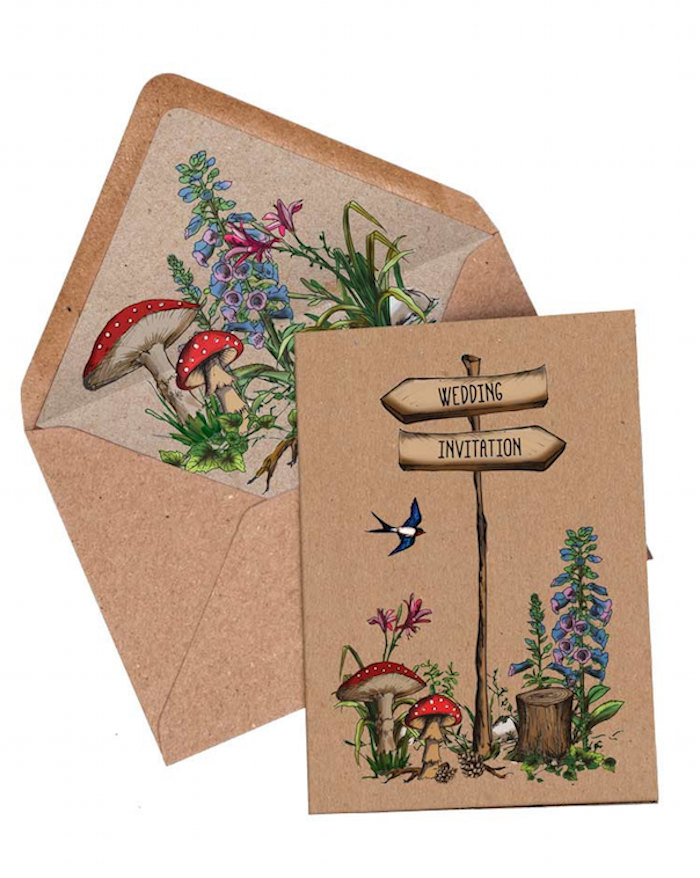 A wedding invitation that tells a story is always interesting and fun, especially if it's in a comic strip, like this retro comic strip wedding invitation by 3EggsDesign.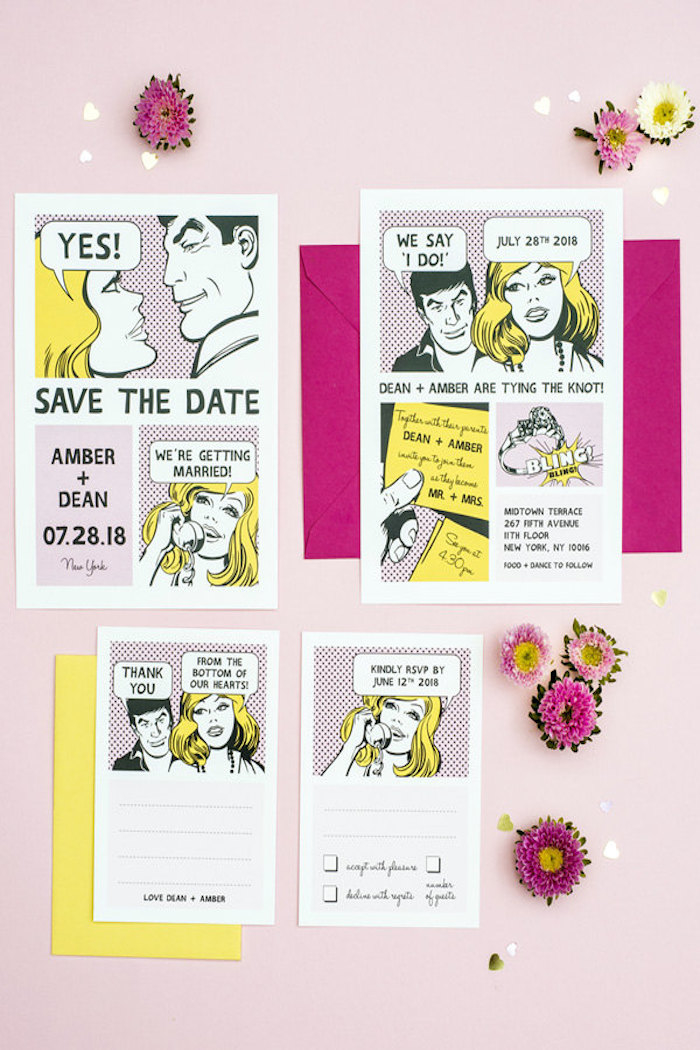 When your wedding invitation is made out of wood, it is a special wedding souvenir people can cherish for many years.  This Wooden wedding invitation by AmazingWoodCraft is laser cut and engraved from cherry wood.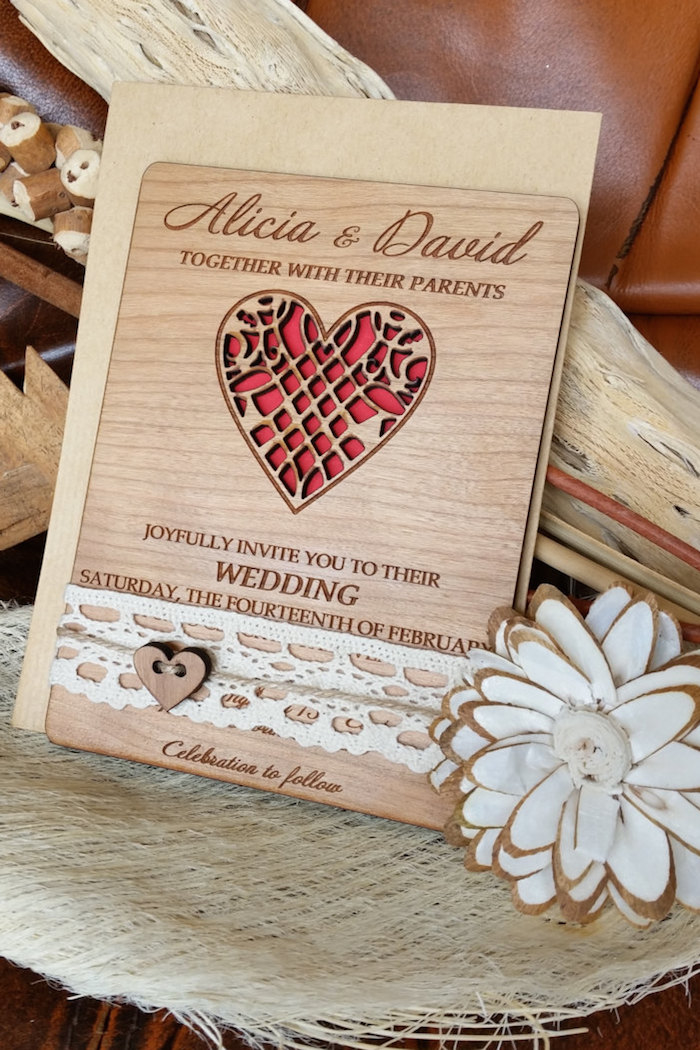 An artistic or watercolor wedding invitation paints a picture of your wedding style, like this garden wedding invitation by allmysprings.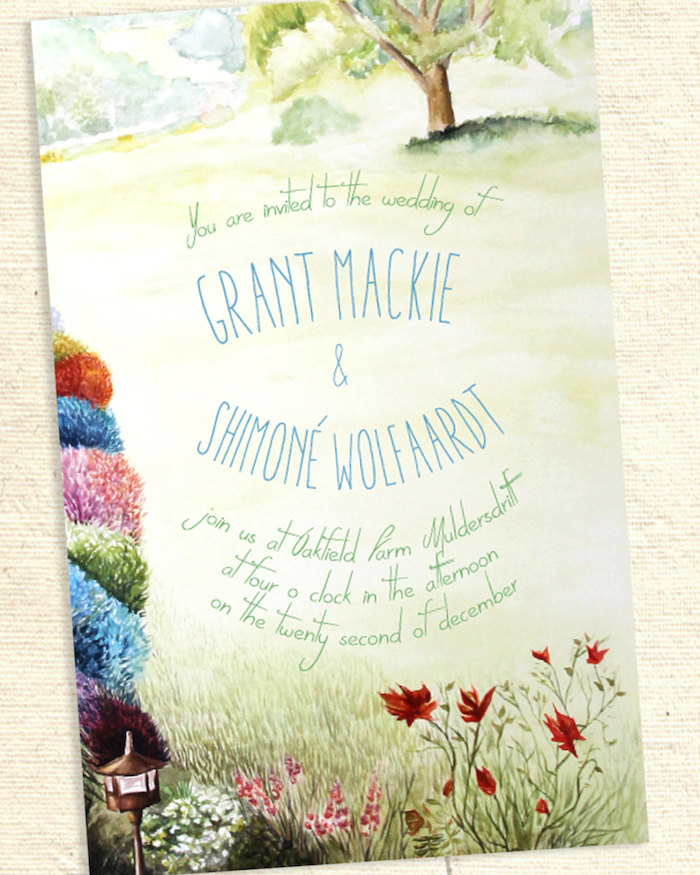 For a destination or beach wedding, guests will love to recieve a "message in a bottle" invitation like this Bottle wedding invitation by MospensStudio. They are definitely one of a kind.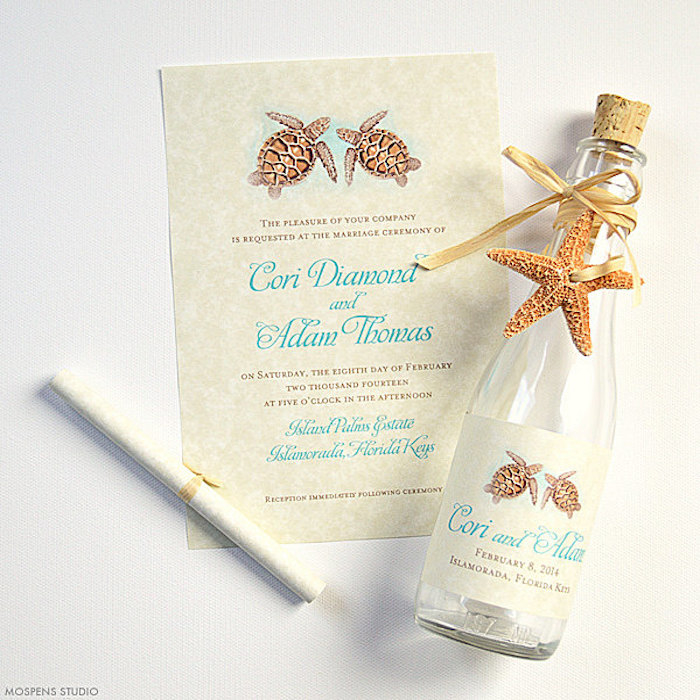 Skip the paper invitations all together and opt for a wedding invitation printed on fabric. These Wedding invitation tea towels by OurWeddingTeaTowels make great gifts as well.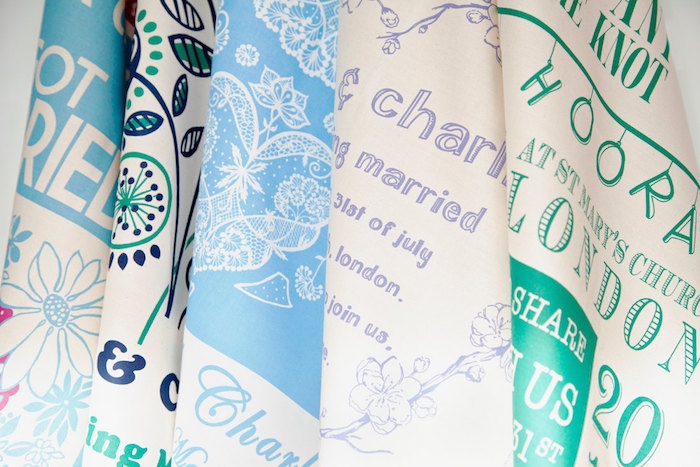 Laser cut designs give your wedding invitations a 3D feel with elements that literally stand out, like these gate wedding invitation by ElegantLaserDesigns.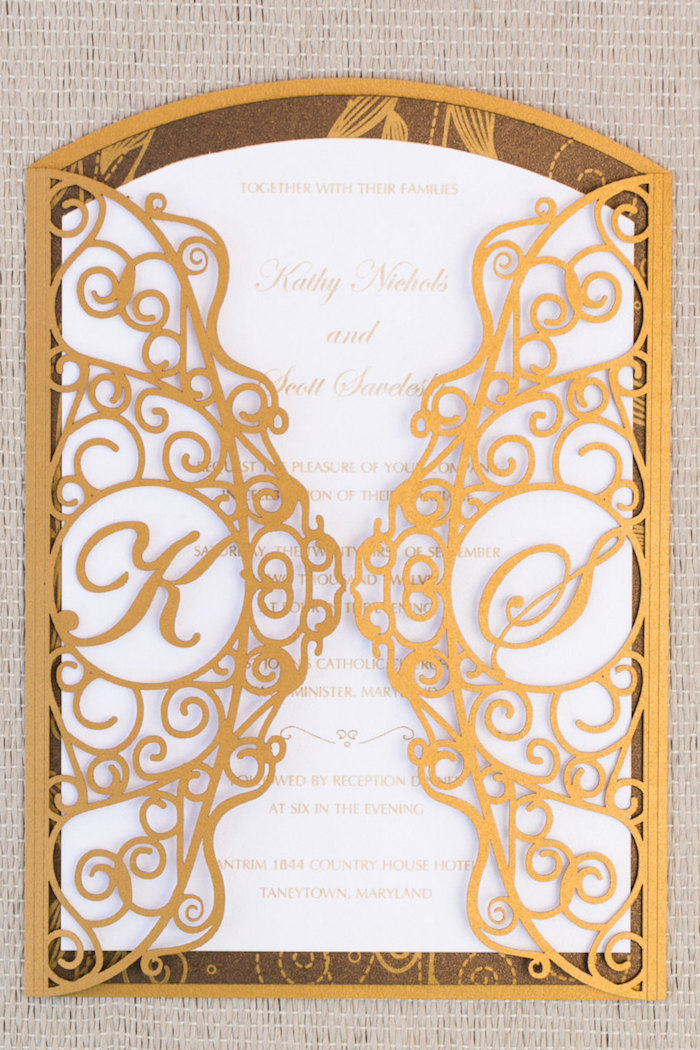 The good thing about buying invitations somewhere like Etsy is you can customize them however you like with your favorite colors, fonts and lettering. These "Eat, drink and be married" wedding invitations by InvitingMoments have a beautiful, unique design.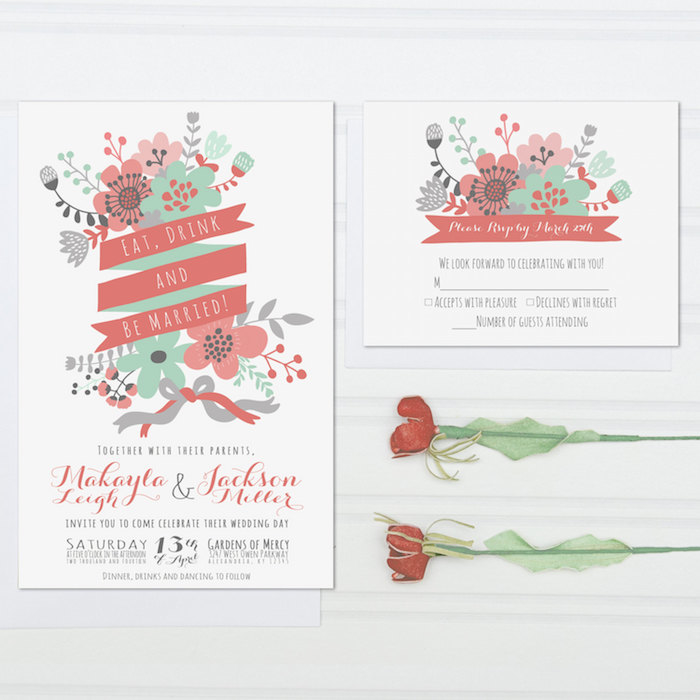 Your wedding invitations should be as individual and interesting as you are. Incorporate your wedding theme or a fun element of your wedding into your invitations, like these Library wedding invitation by PennyBlackPost.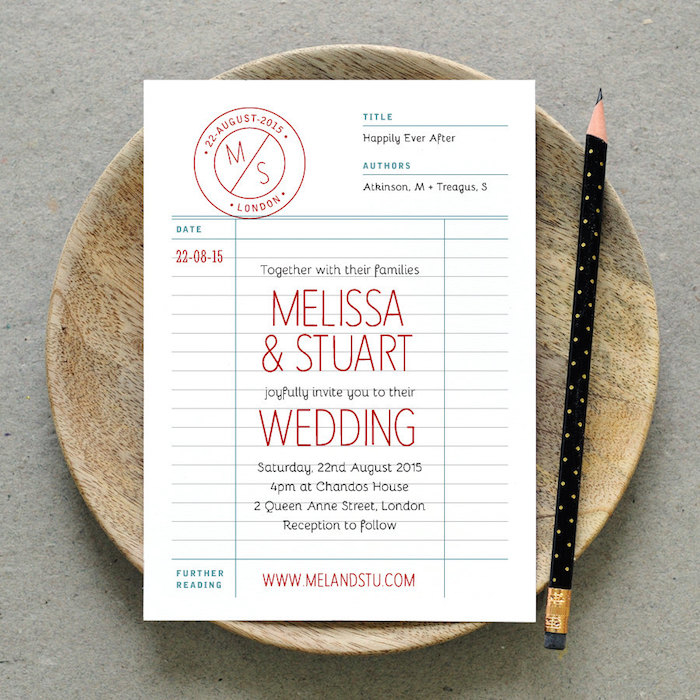 *This post includes Etsy Affiliate links