If you are reading this, there's a good chance you're either a) sporting something sparkly on your ring finger b)going to be wearing something sparkly mighty soon, or c) dreaming that one day you will be wearing something sparkly.
No matter which category you fall into, you can't argue with the fact that engagement rings are, well, sort of a big deal. Whether you opt for a traditional diamond, a raw diamond or something more offbeat like a colorful gemstone or druzy quartz, an engagement ring declares to the world that you have found the love of your life. You are spoken for. Taken. Your soul mate has been found. Because of this significance, you'll want to take care of that something special around your finger.
For over 100 years, Jewelers Mutual Insurance Company has specialized in protecting jewelry and only jewelry.  Jewelers Mutual understands that your engagement ring and wedding bands are so much more than than just metal and stone; they are a tangible symbol of the bond between you and your partner.
A specialty jewelry insurance policy, like the one offered by Jewelers Mutual, allows you to wear your jewelry without worry, knowing it's covered against types of damage or loss – like mysterious disappearance (or unexplained loss) – which may not be covered by standard homeowners policies or warranties. And no matter how unique your ring, Jewelers Mutual will make sure that you receive an indistinguishable piece of the same kind and quality as the original.
Once you have the peace of mind that a Jewelers Mutual policy gives you, you can go ahead and rock that ring of yours! Why not let your ring take a starring role in your engagement announcements? Here are a few of our faves:
Signs are always fun and effective! Easy too!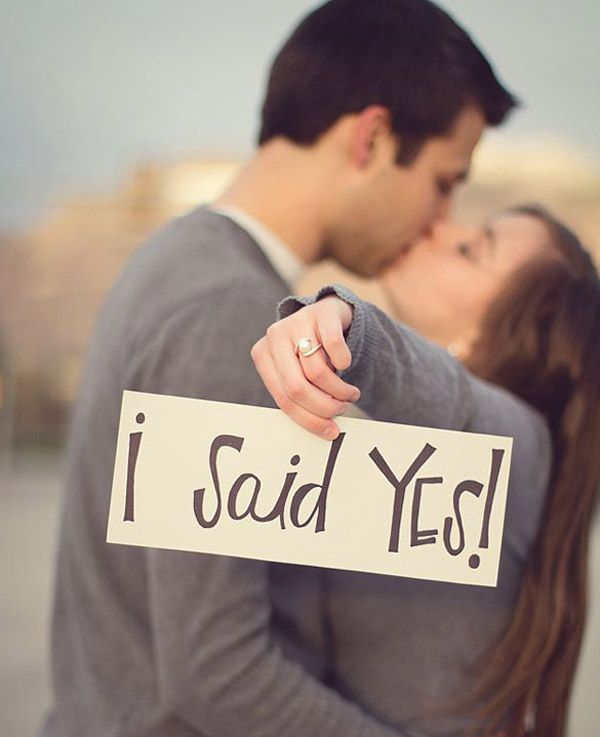 This Sharpie tattoo is pretty awesome, don't you think?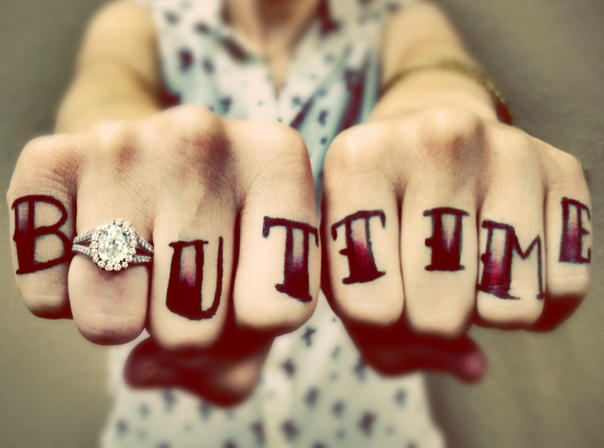 Planning to run away? Snap a photo of your rings on a map showing your wedding destination.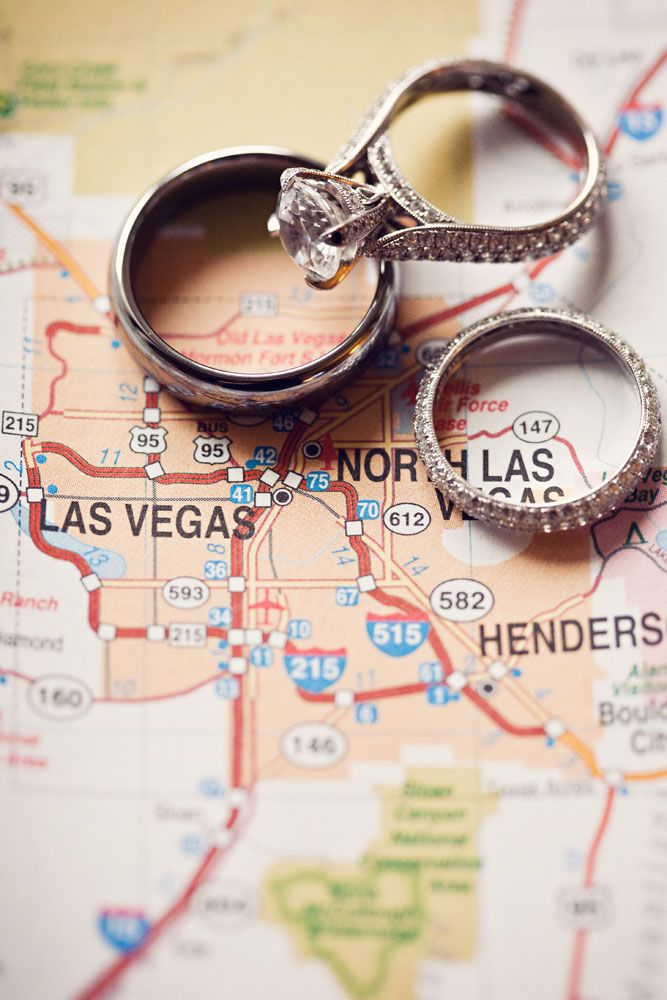 This adorable photo is such a sweet way to announce an engagement!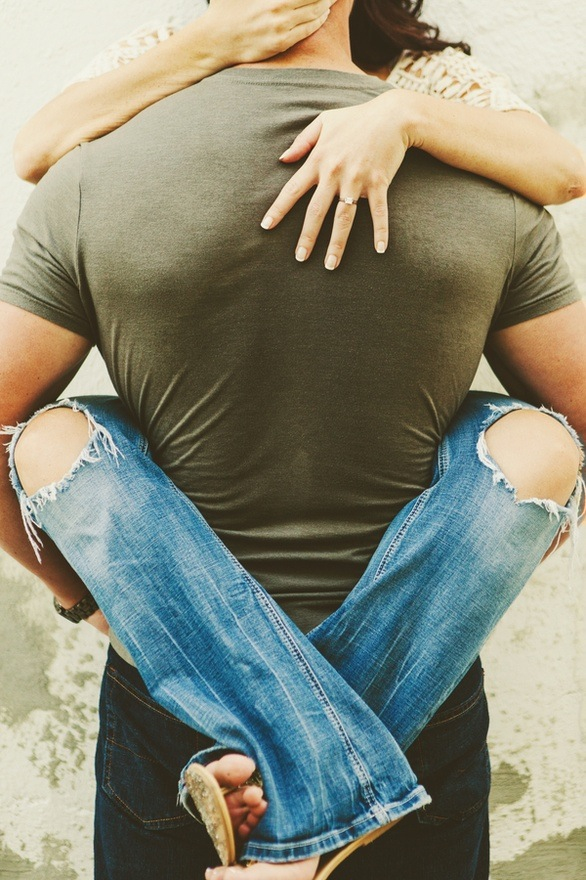 Now that you are totally inspired to take an engagement ring selfie, don't forget to head on over to Jewelers Mutual Insurance Company for all the nitty gritty on protecting your rings.
Photo one: TooLegitTooKnit; Photo two: Praise Wedding; Photo three: Dimples and Tangles; Photo four: Wedding Chicks; Photo five: Wed Pics
Sponsored Post.