Wedding invitations are a fun way to show off your personality, and give your guests a sneak peek at your wedding style. Whether you are going boho, modern or have created your own unique wedding theme,  Basic Invite has you covered.
Aside from offering an awesome variety of on-trend stationery options, including photo invitations, non-photo invitations and pocket wedding invites, Basic Invite gives you the ability to go completely custom by uploading your own design. No matter which style you choose, you have the ability to choose your own colors and fonts. Matching save the dates, menu cards and wedding programs are also available.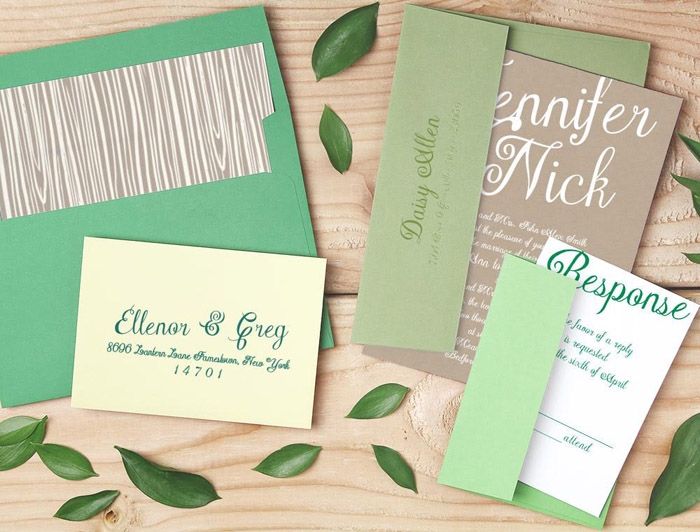 Basic Invite makes the process of choosing your invitations easy peasey. The website breaks down what you need and when you need by in a detailed month-by-month list. If you are stumped on choosing wedding colors, an entire section on color palettes offers heaps of inspiration and guidance on find the perfect color scheme!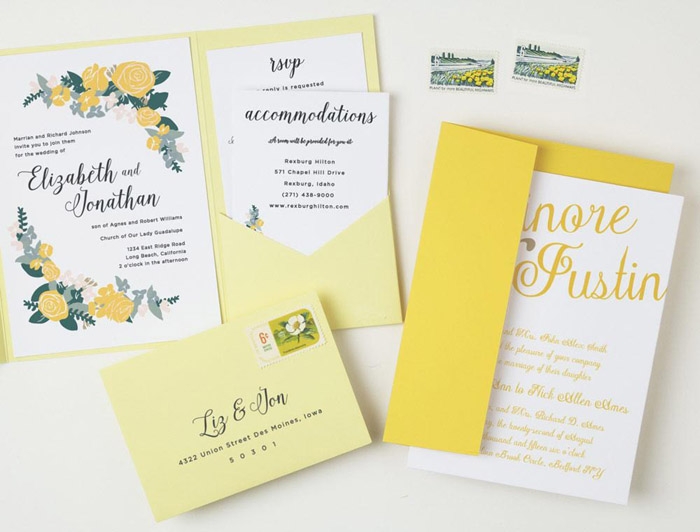 Basic Invite understands that it's not always easy to judge a wedding invite by an image on a computer screen, so they've given you the ability to hold your chosen invitation in your hot little hands before you commit to placing your order. A Sample Pack that includes your chosen invitation, as well as a collection of each paper type and 168 color swatches, will arrive at  your door bundled in a handy little folder.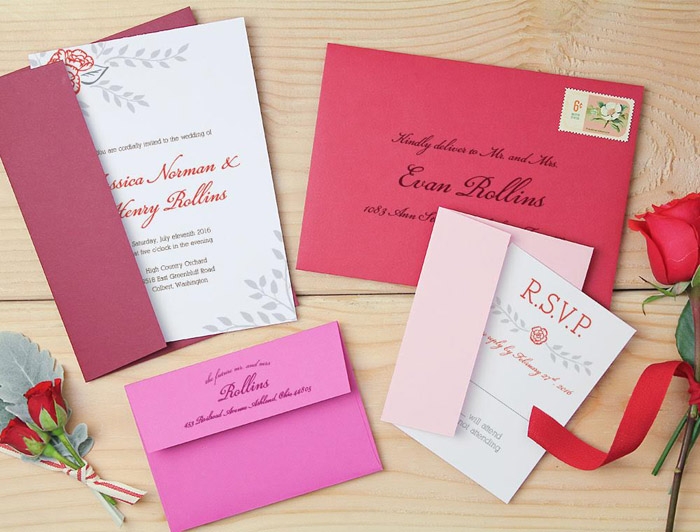 Once you've decided on your wedding stationery, the fun doesn't stop! Basic Invite offers an array of accompanying enclosure cards so you can give your guest all the information they need in style.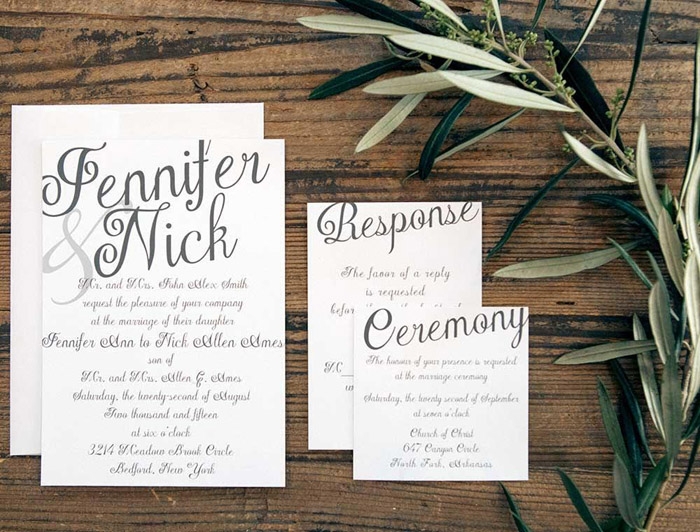 Sound awesome? Go ahead and find your perfect wedding invitations at Basic Invite!
Sponsored Post