For Walter and Beth, getting married wasn't just about joining together as husband and wife; it was about blending their two families. Wanting to honor the past as they started their new future together as one family, the couple opted to keep things intimate, inviting only the closest of family members and dearest of friends to share their day with them.
On the evening of the summer solstice, Beth's son escorted her down the aisle while her daughter and stepdaughter stood next to them as they exchanged their vows in a beautiful ceremony at San Ysidoro Ranch in Montecito, California. They followed up their nuptials with a formal yet fun outdoor reception, partying late into the night at the Plow and Angel Pub.
A big thank you to Annie Hall for capturing all the beautiful details and moments of Beth and Walter's special day and sharing them with us today!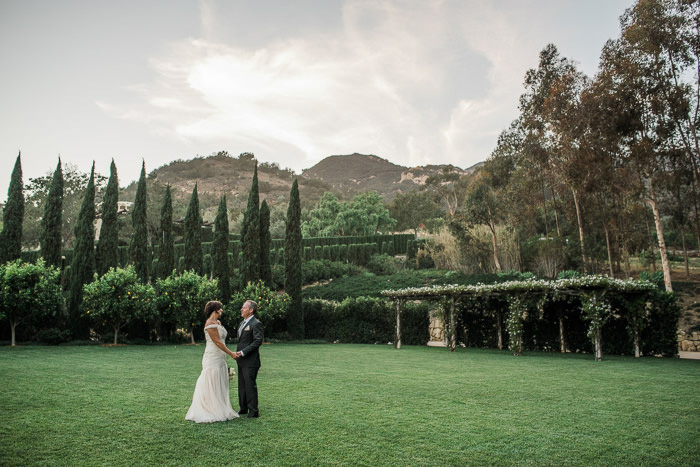 Beth, 50 & Walter, 56
Montecito, California
Wedding Date: June 20, 2015
Number of Guests: 38
Wedding Cost: $48,000 (all in)
Wedding Ceremony Location: The Wine Cellar, San Ysidro Ranch
Wedding Reception Location: The Wine Cellar, San Ysidro Ranch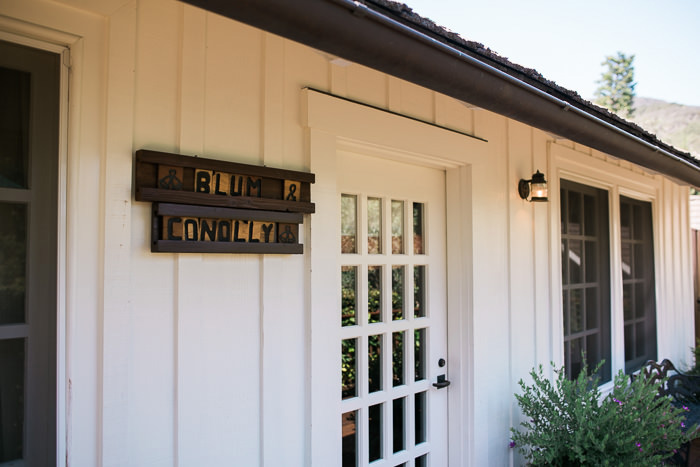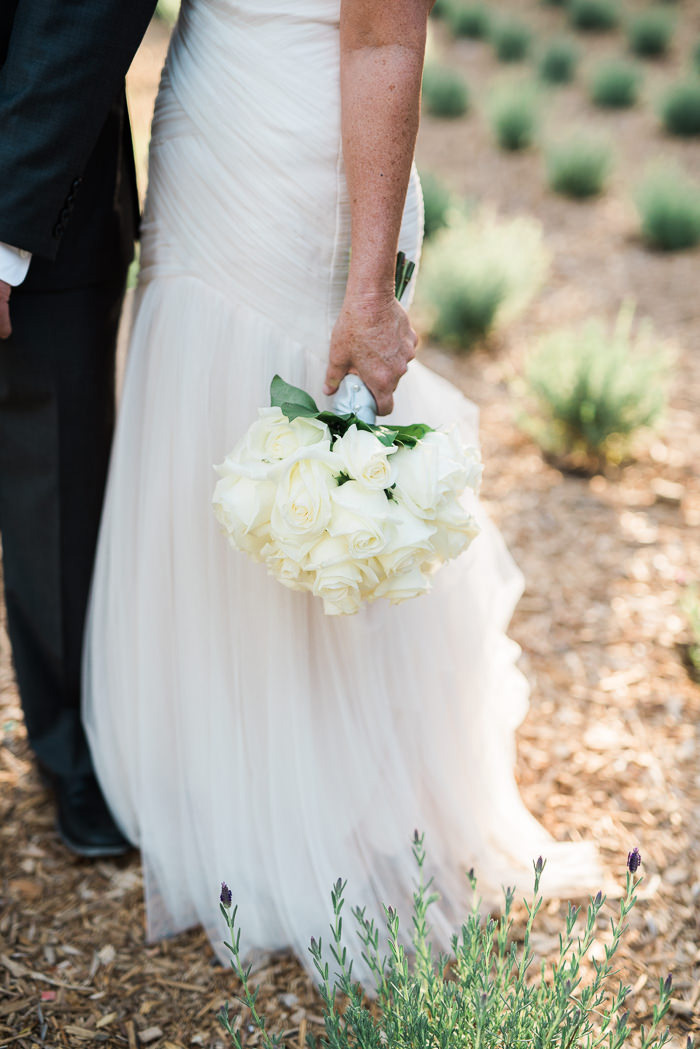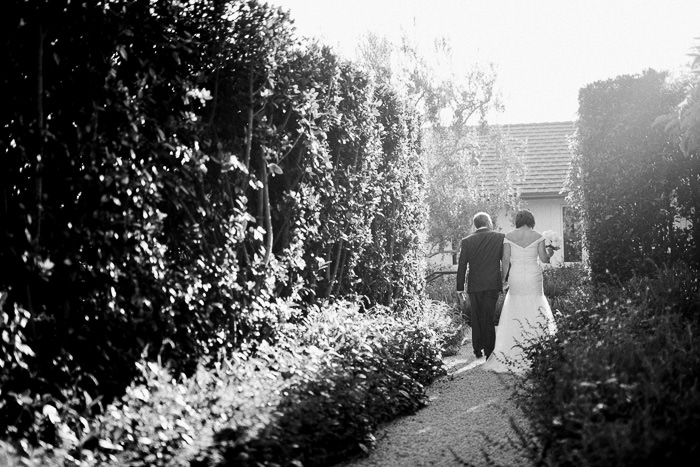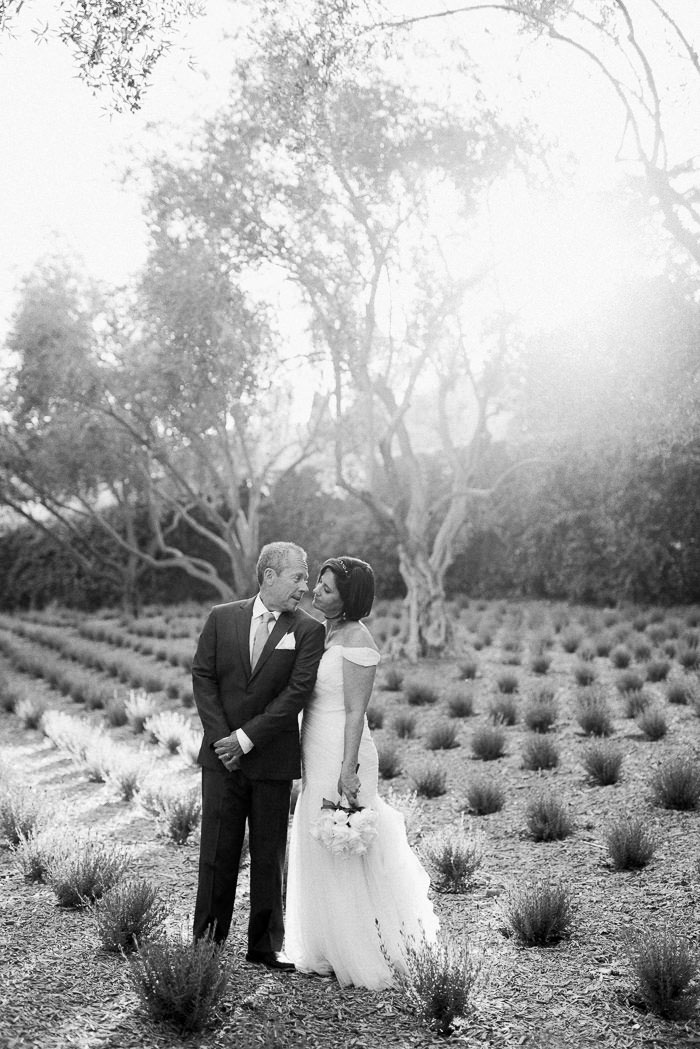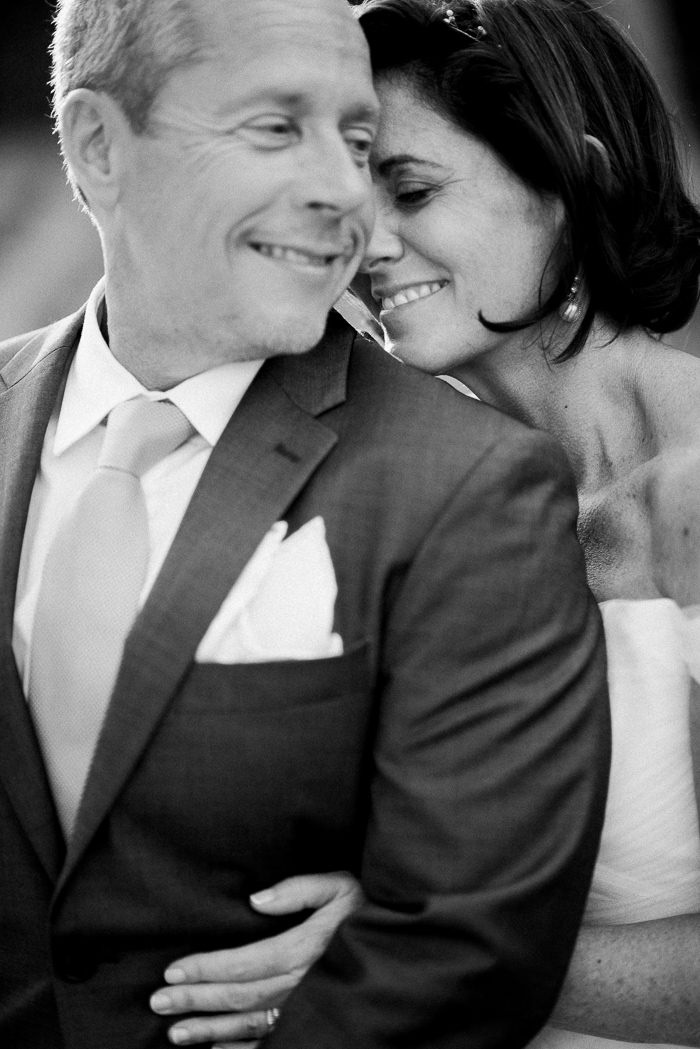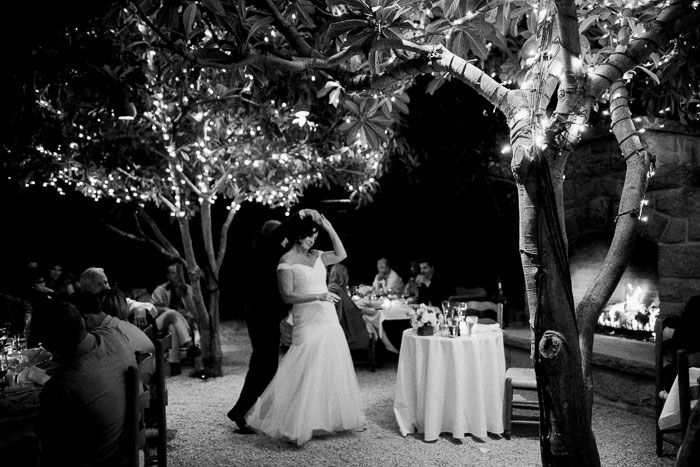 Why did you have an intimate wedding?
Firstly, we wanted to have a fabulous event without cutting corners. At the same time, we had to be mindful of the fact that we still had two kids finishing college, and that we had just purchased a house which we are planning to fully remodel before the end of the year, so we didn't want to overspend.
Secondly, we were becoming a blended family. Even though our children are in their twenties (we each have a girl and a boy – there are four kids between us), we wanted to be sure they all were intimately involved in the wedding and felt supported by their respective family members and close friends. Wally and I viewed the wedding as an important opportunity to honor the past, while turning toward our future together as a new family.
And thirdly, we wanted to really enjoy our guests and share our day with the people who we felt understood and supported us in our love and commitment to each other. We wanted to be able to make eye contact with people and be a part of the conversation and the laughter. We wanted it to be formal and lots of fun at the same time.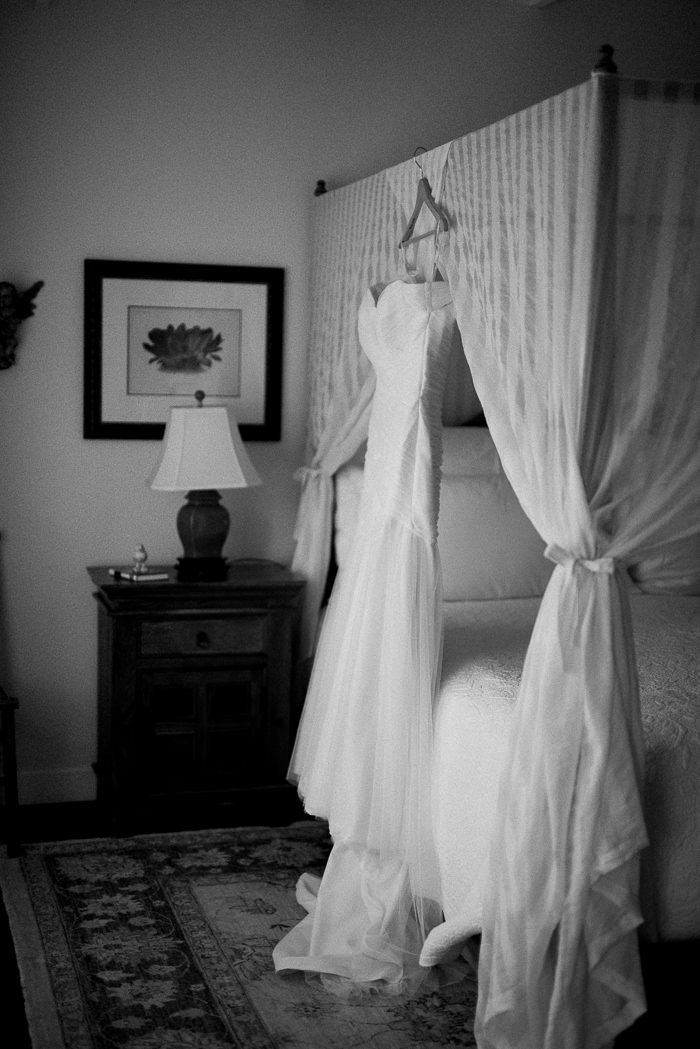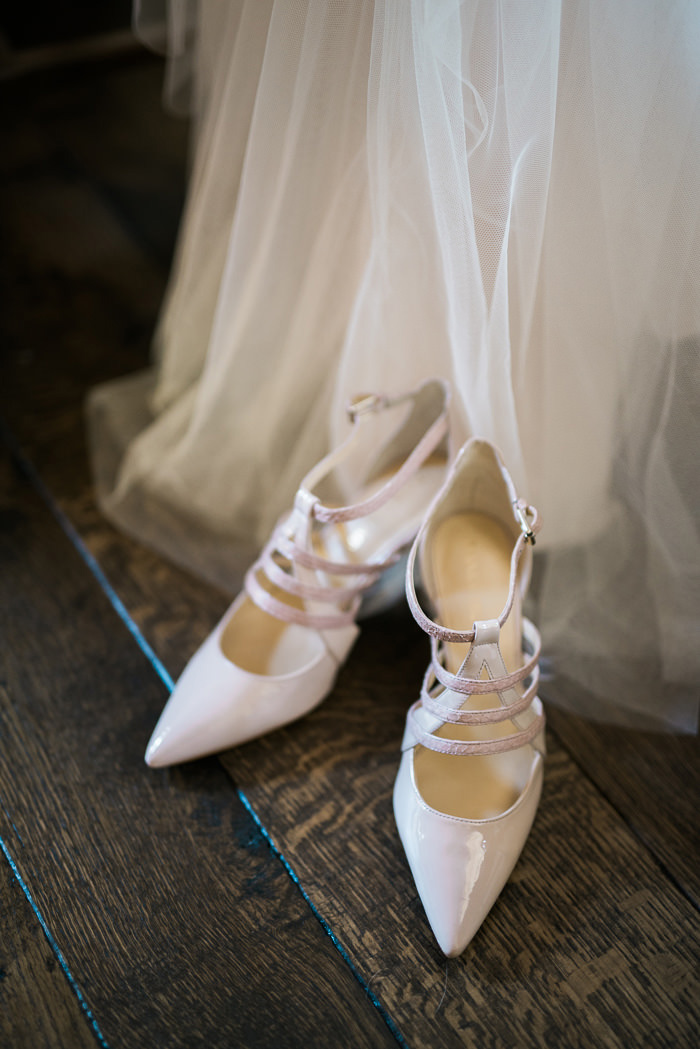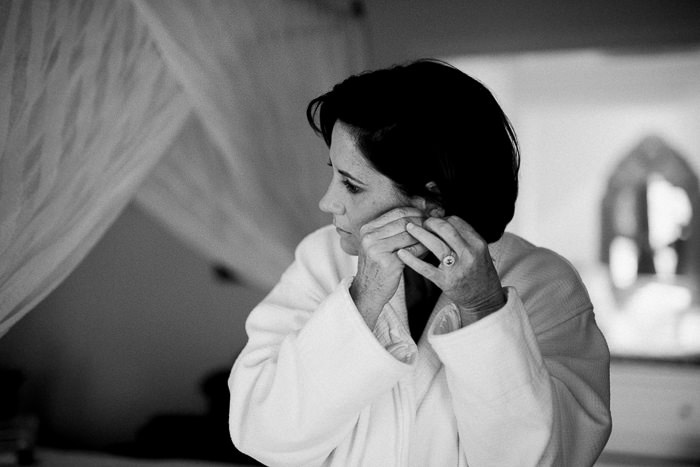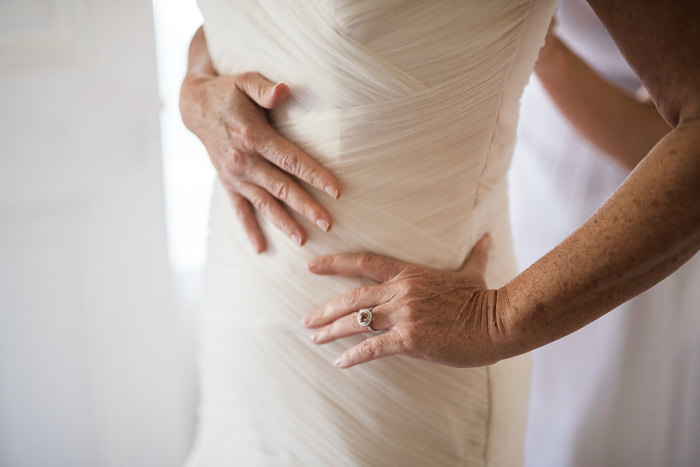 What are some of the challenges that you faced planning an intimate wedding?
The biggest challenge was determining the magic number of guests so that it would feel intimate, but also keep it festive and lively. We wanted to invite people we both felt a connection with as it was very important that the wedding be a very personal experience for us.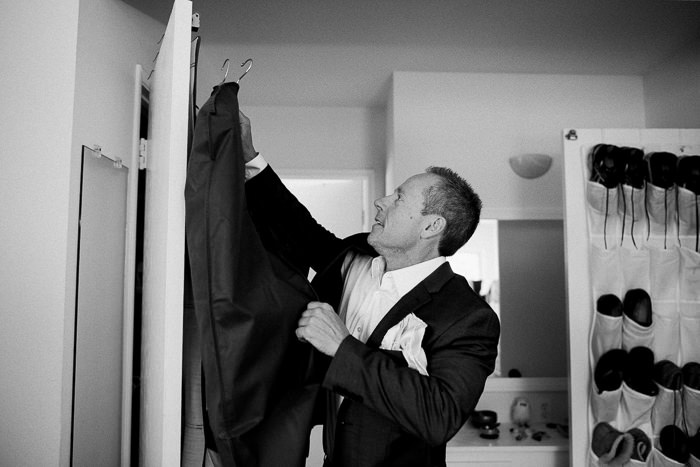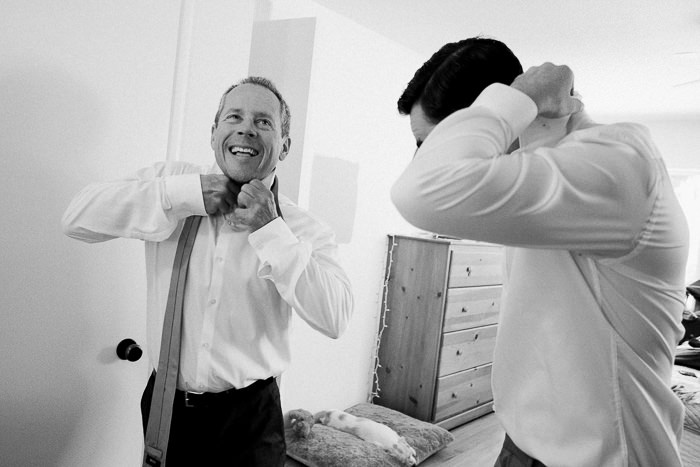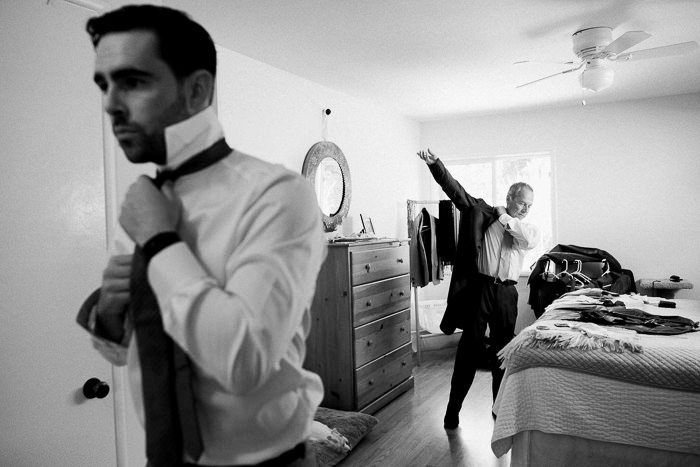 Was it difficult to pare down the guest list?
Once we agreed on our criteria for who we wanted to invite, the list sort of created itself. Neither of us felt any sense of regret that someone was left out. It was our day and we were pretty firm about having things the way we wanted them.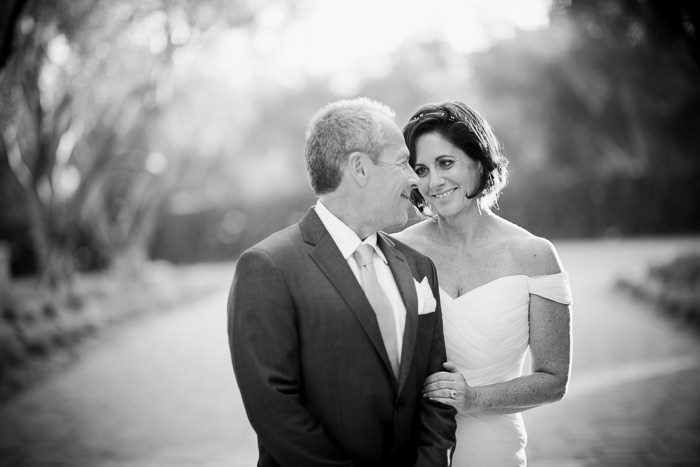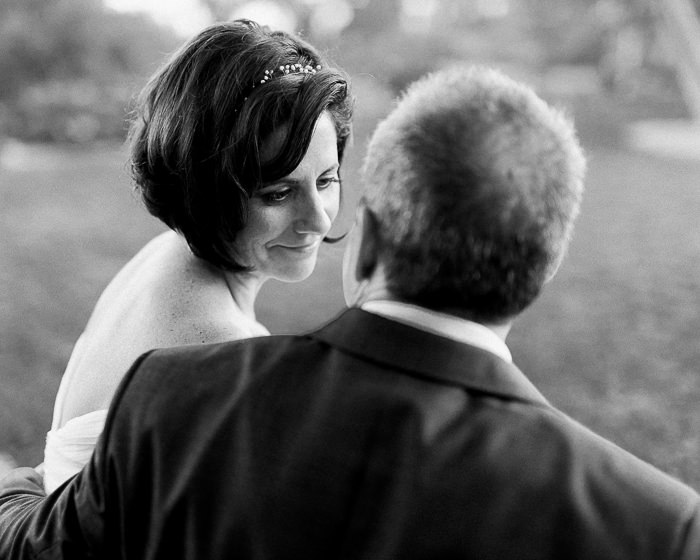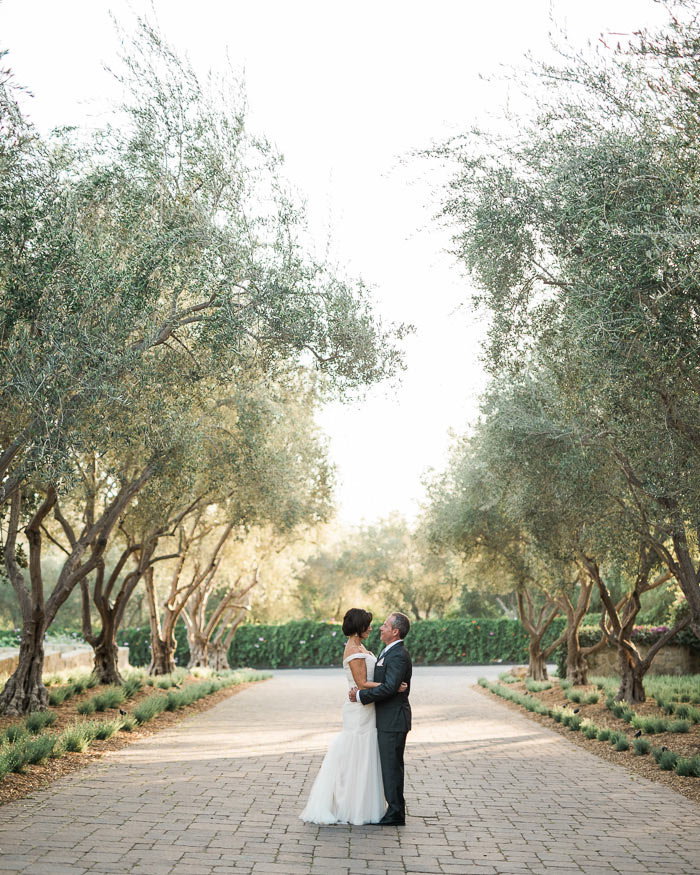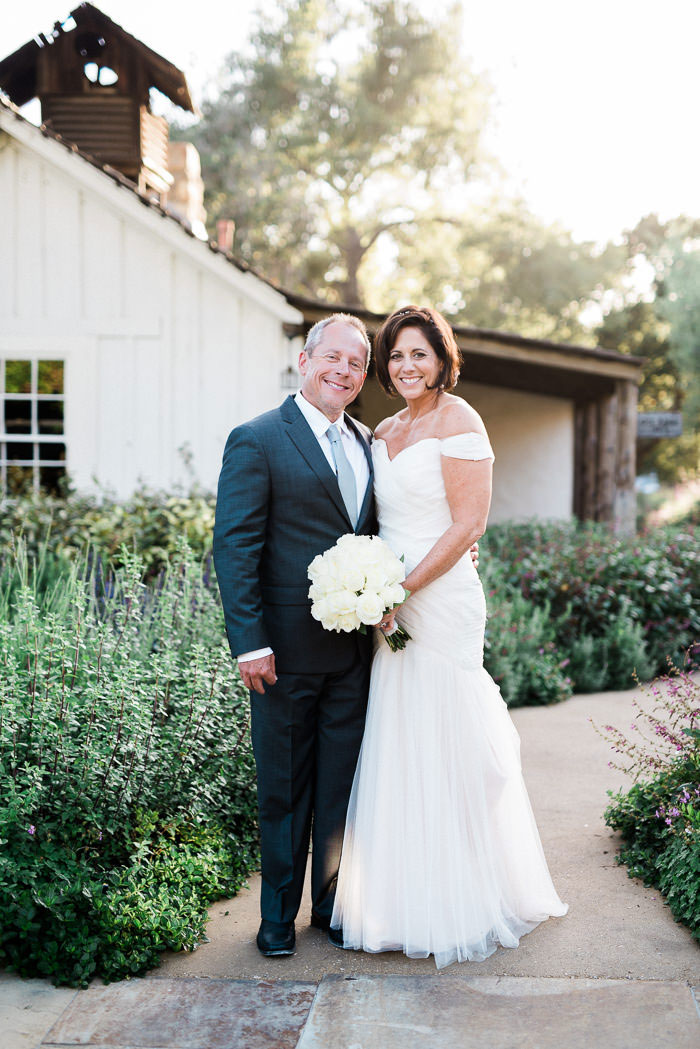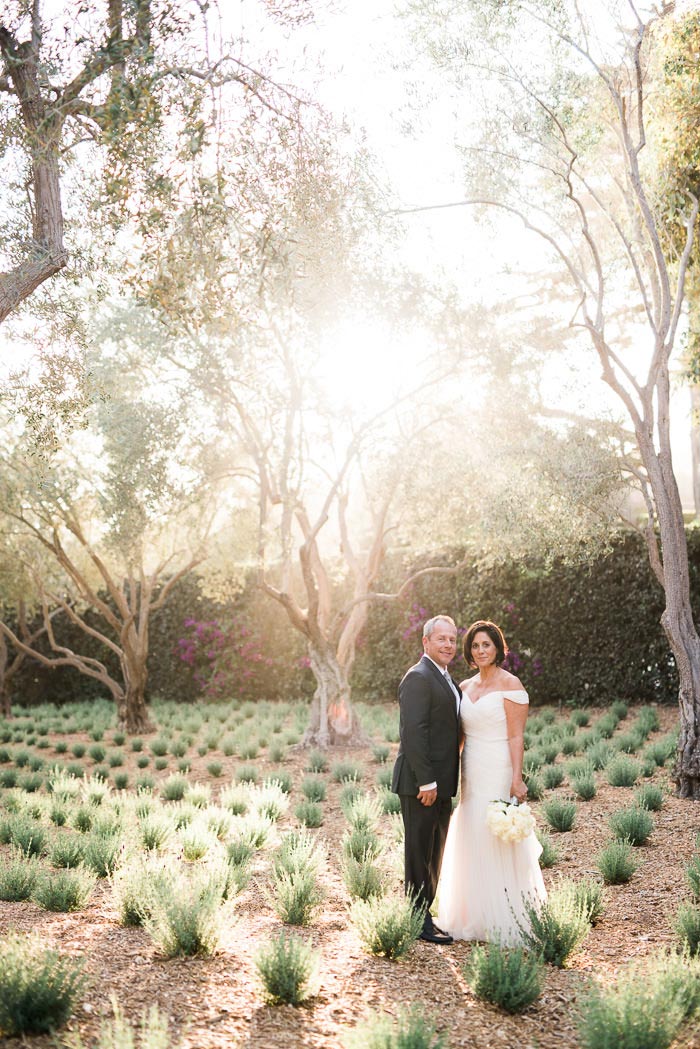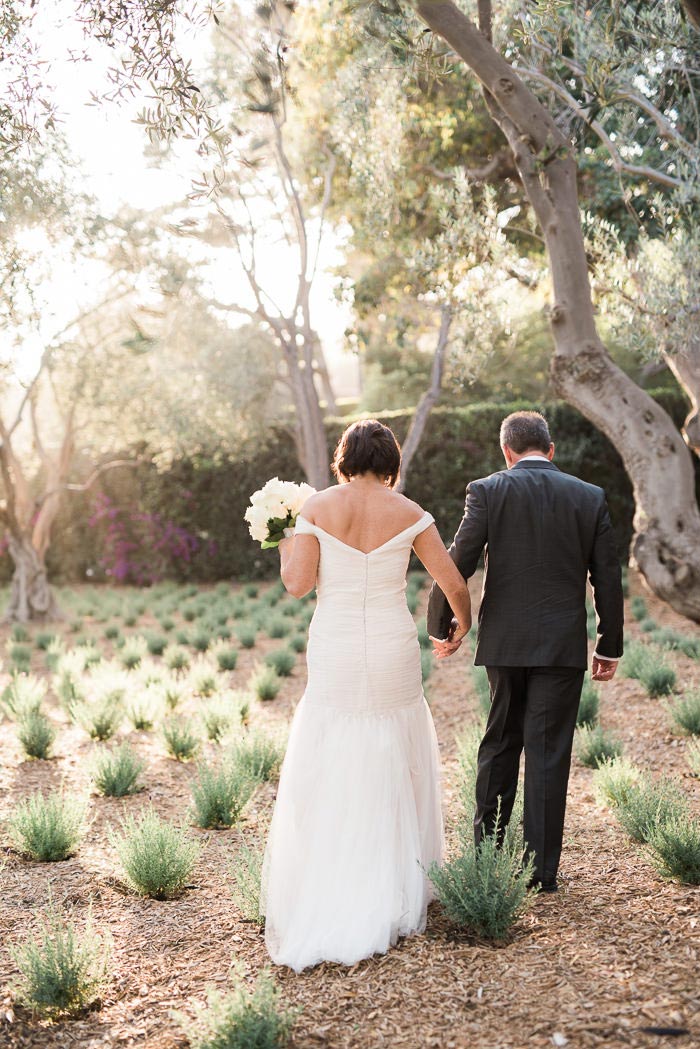 Did you have any 'issues' with the small guest list from friends and family? If so, how did you address them?
We had a minor issue with a couple of guests who had children under the age of 16. We both agreed that the setting and the event was not appropriate for young children, so on the response card we wrote "All family members over the age of 16 are welcome to attend!" It was a better choice than saying anyone under the age of 16 is not invited!  This issue only applied to a couple of families. It was a little difficult for them to understand at first, but in the end they realized that the younger children wouldn't really have much fun if they attended anyway. We offered to buy them pizza and treats to share with the babysitter the night of the wedding so everyone felt included.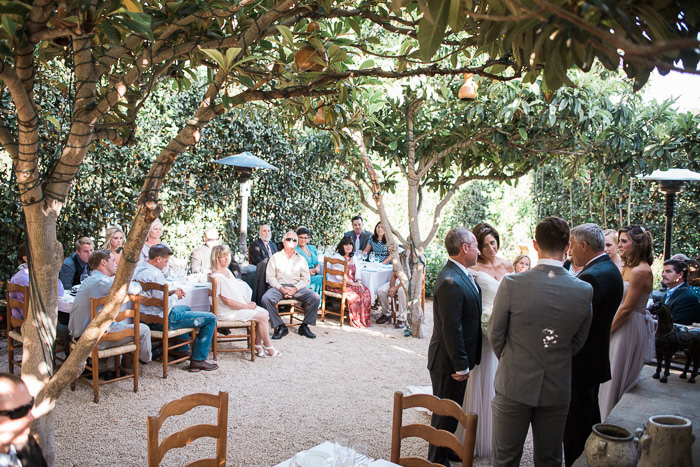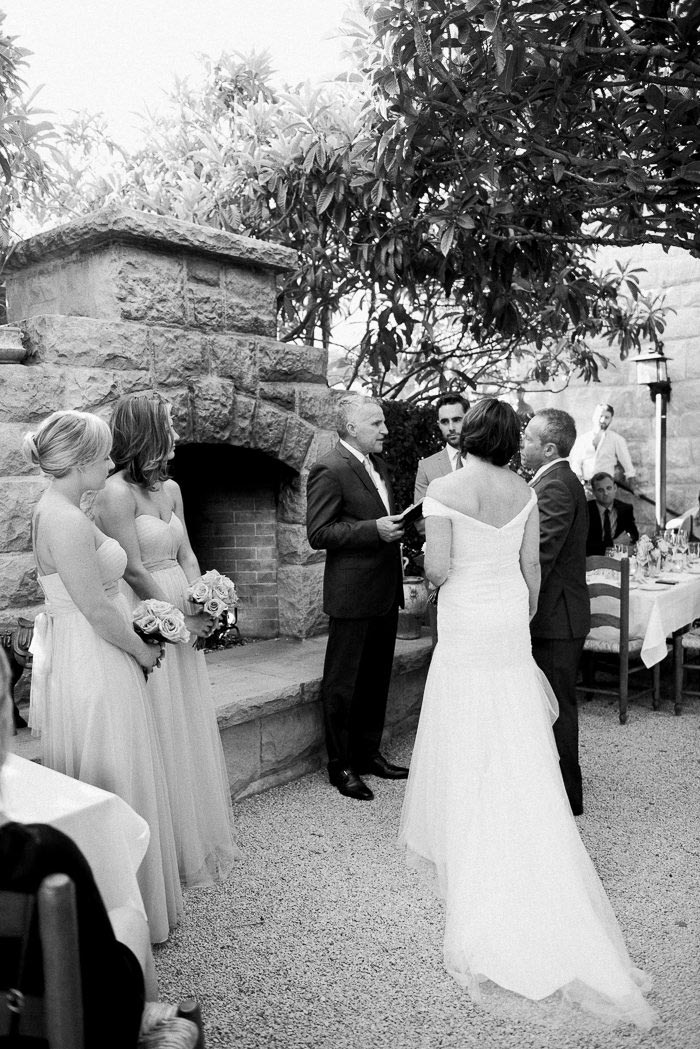 What were the highlights of the ceremony?
The whole ceremony was a highlight! It was such a treat to be escorted down the aisle by my 23 year old son, and see my daughter and my stepdaughter standing up with us absolutely beaming. We were married on the weekend of the summer solstice and the light at 6 pm was absolutely beautiful. We ended the ceremony with an Apache blessing.  For me, the best part was exchanging rings and saying our vows, knowing I had just made one of the best decisions of my life.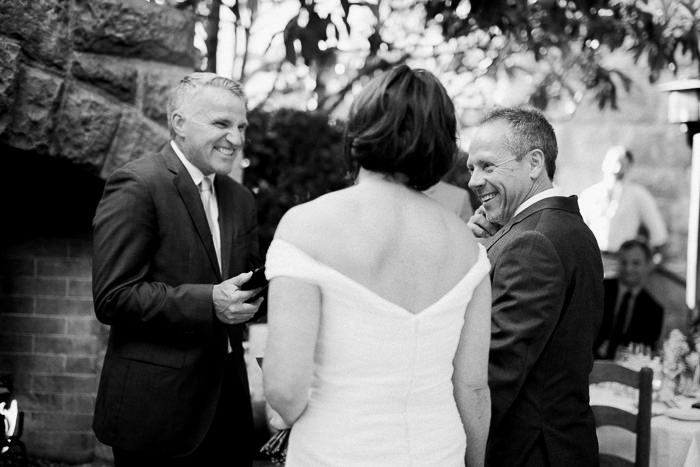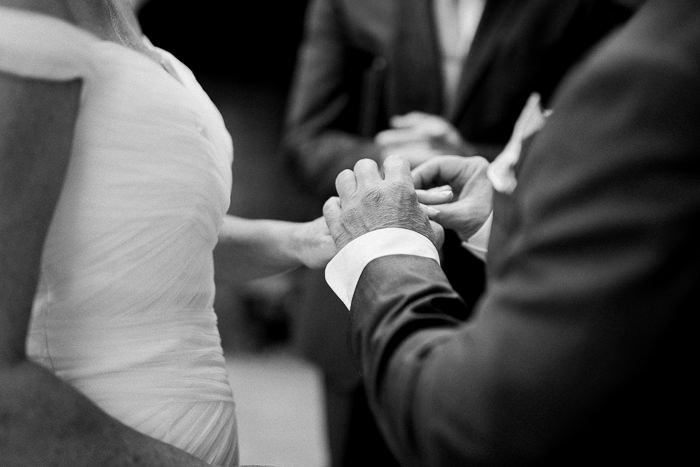 What were the highlights of the reception?
The food was delicious and the music was perfect. Our photographer was masterful at capturing the moment. Wally and I were seated at a sweetheart table where we could easily talk to everyone and still move around when necessary or share a personal moment. Probably the best part was when Catalina, our musician, announced it was time to end the party and everyone became silent – we were all so disappointed that it was already over! She actually made a joke about it and apologized to everyone for giving them the bad news. I changed into a still formal, but more comfortable reception dress and everyone moved to the Plow and Angel pub at the Ranch for post reception cocktails. The party went on for 2 or 3 more hours! Wally and I were so happy – everyone was having such a good time, no one wanted it to end!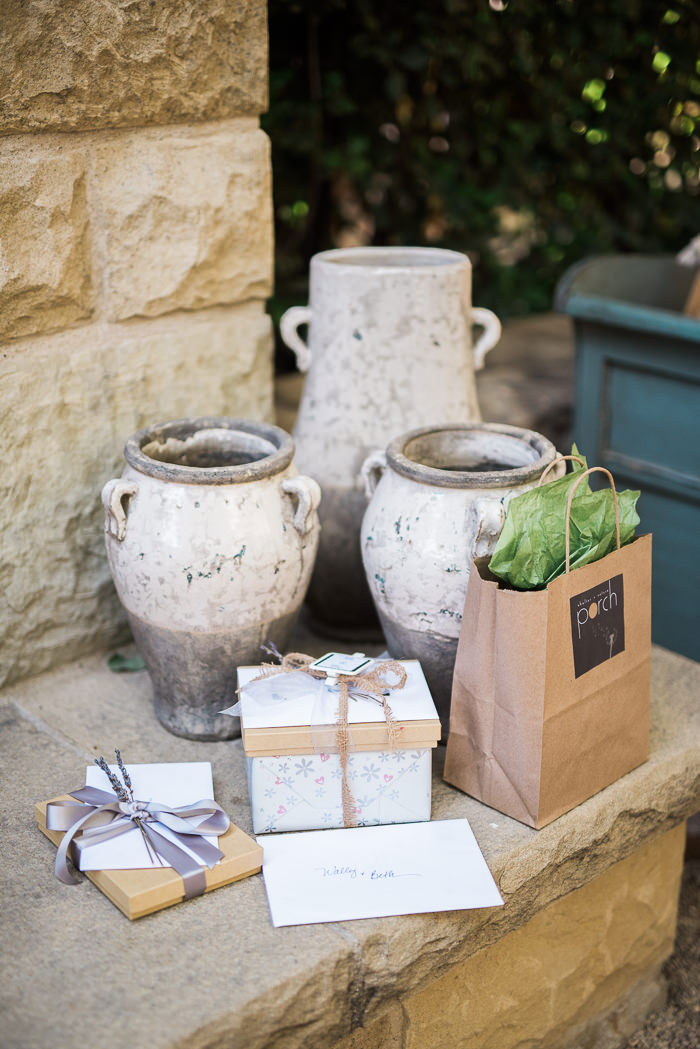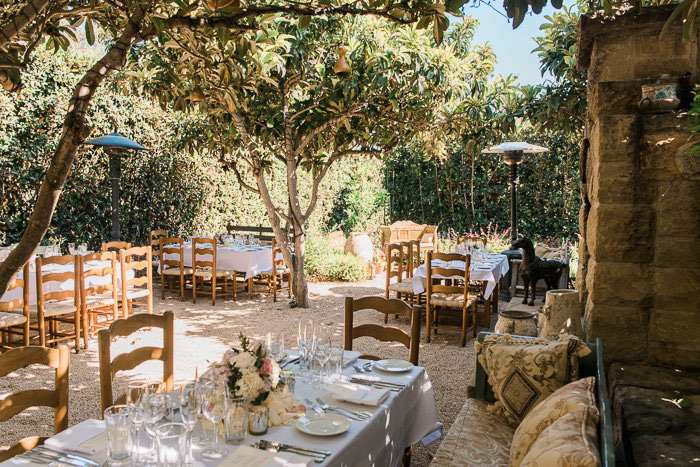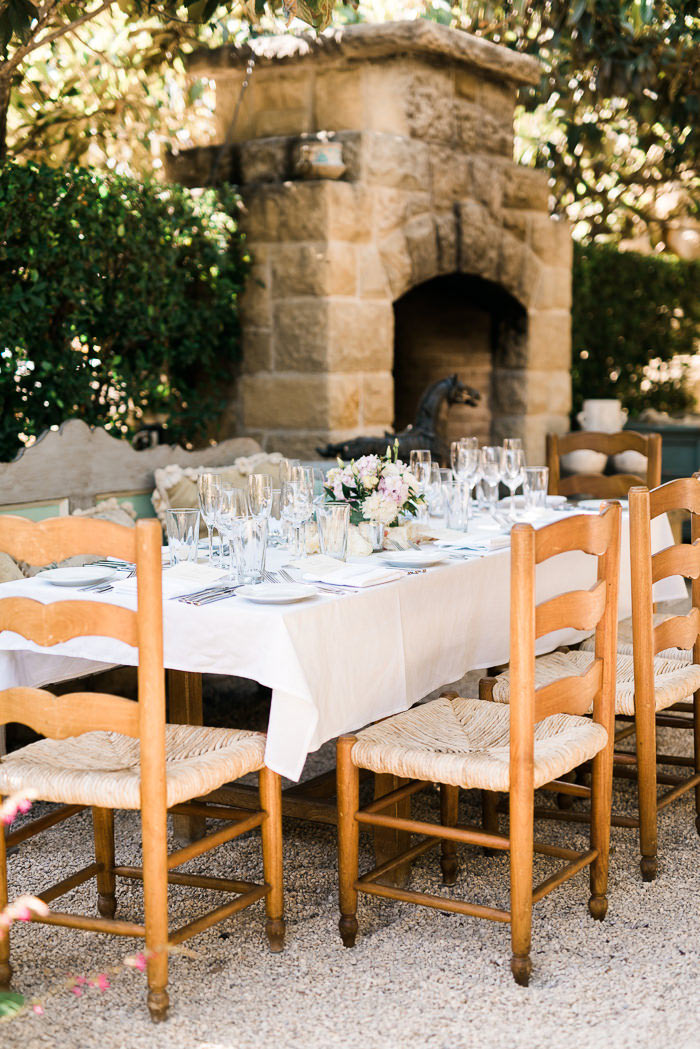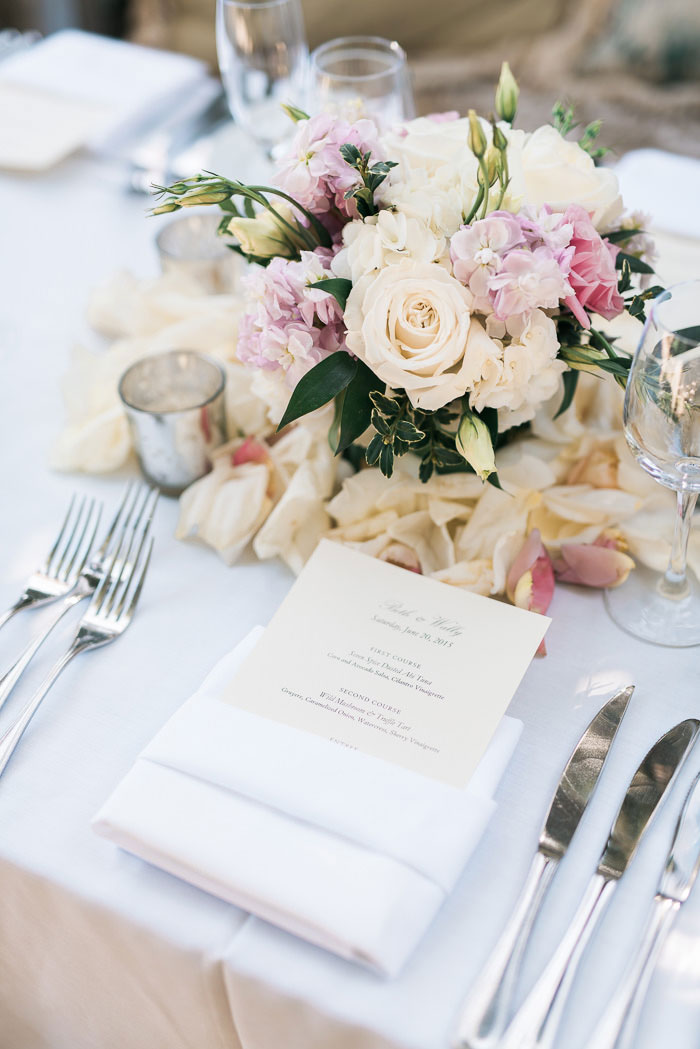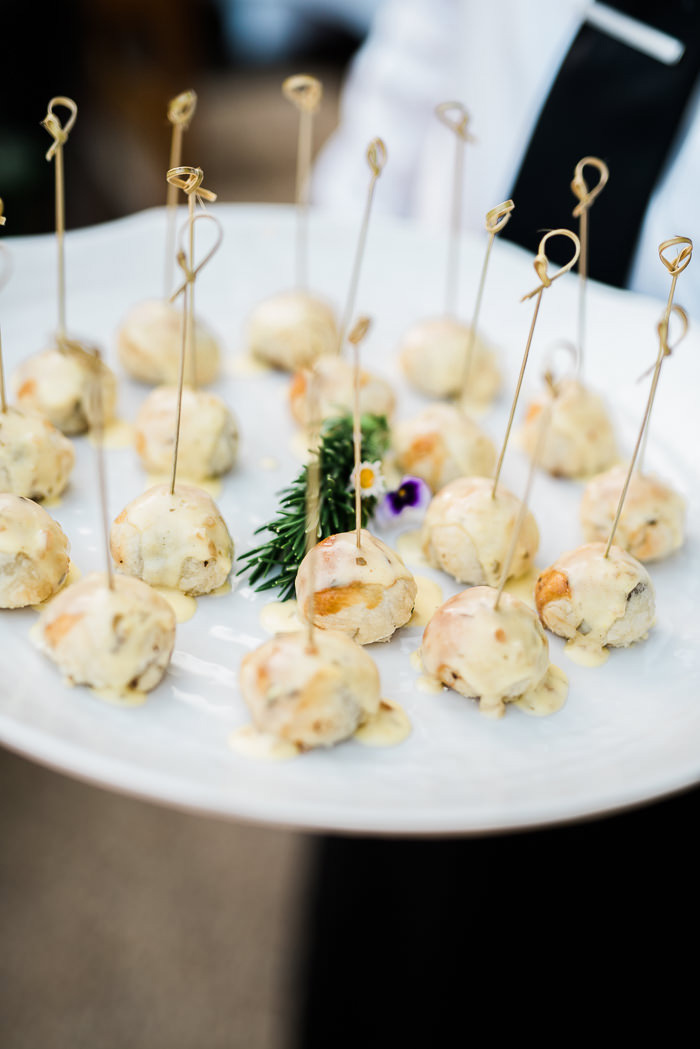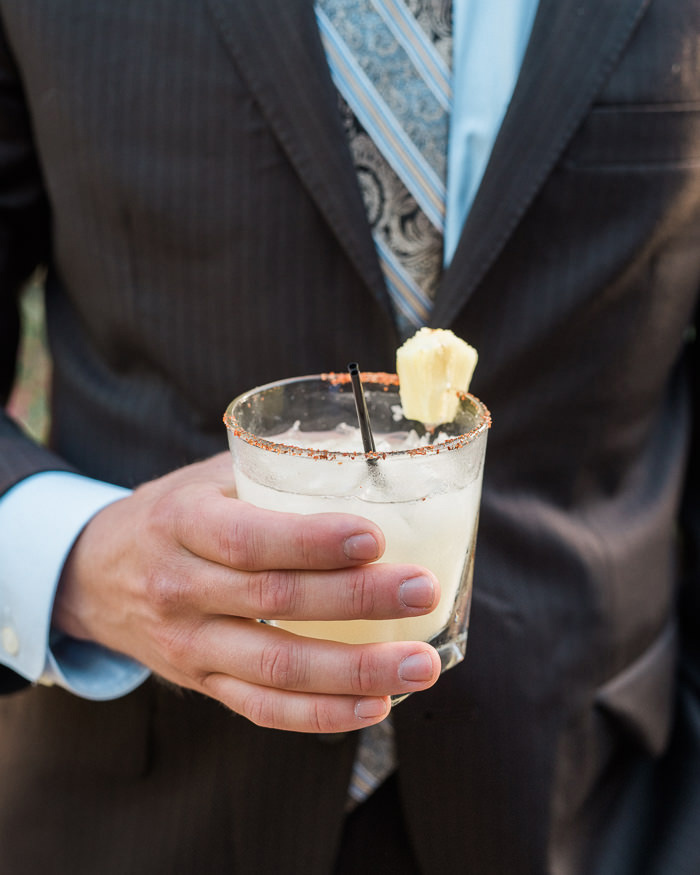 What was the best thing about having an intimate wedding?
The best thing about having an intimate wedding was that we were really able to enjoy the company of our guests and in turn they really got to celebrate with us. It was a great celebration of love, family, and friends. When everything and everyone finally came together, a certain magic was created that we could not have anticipated.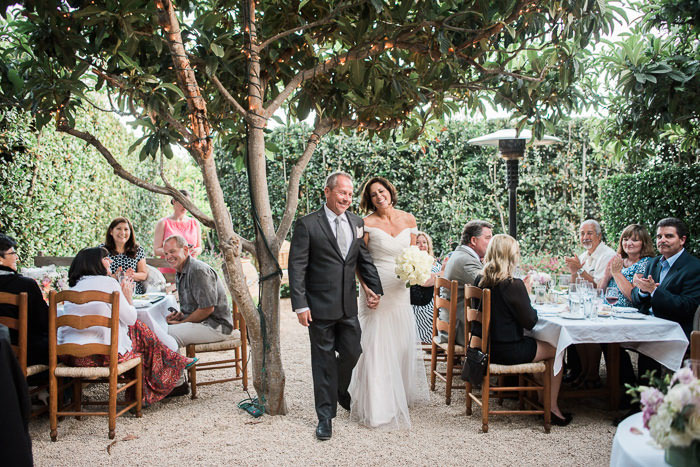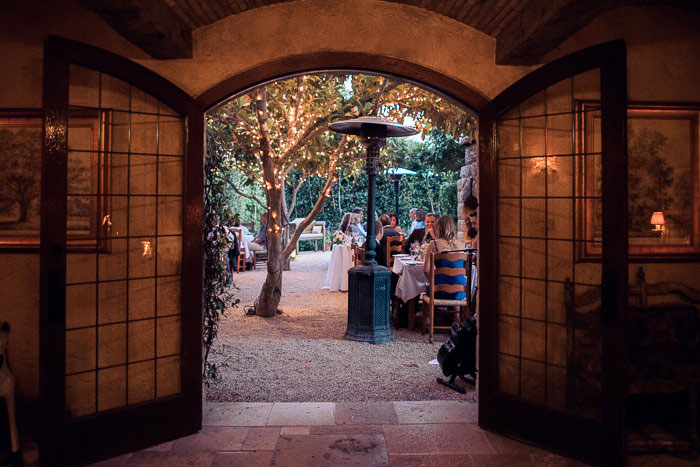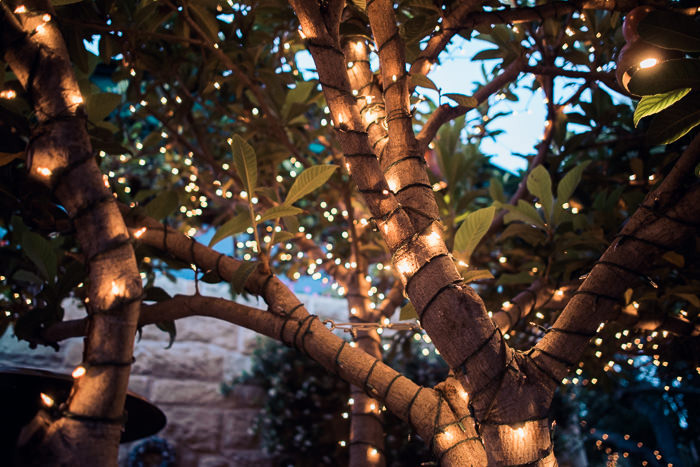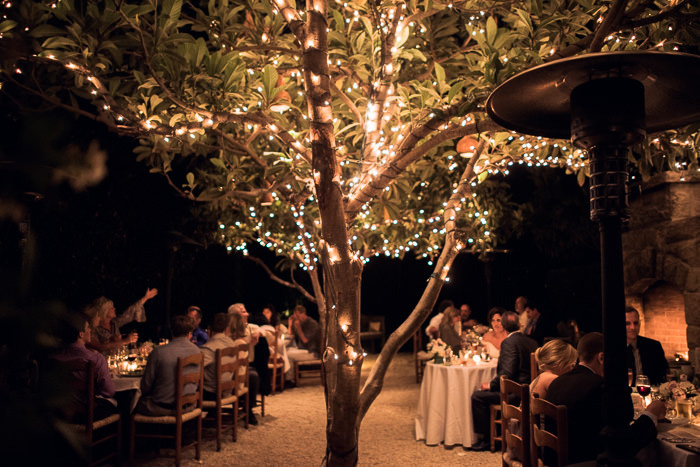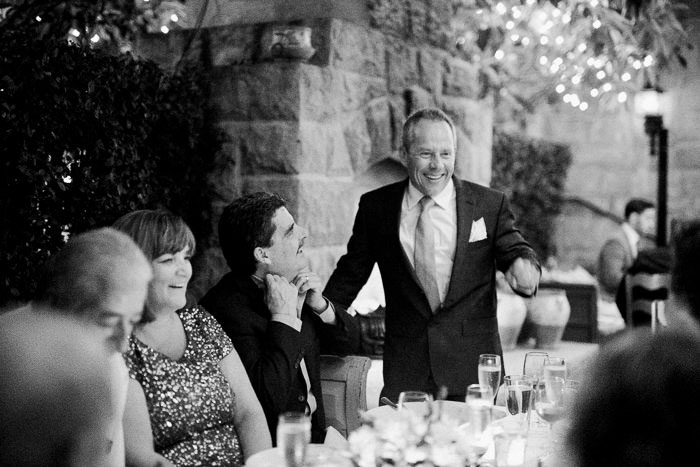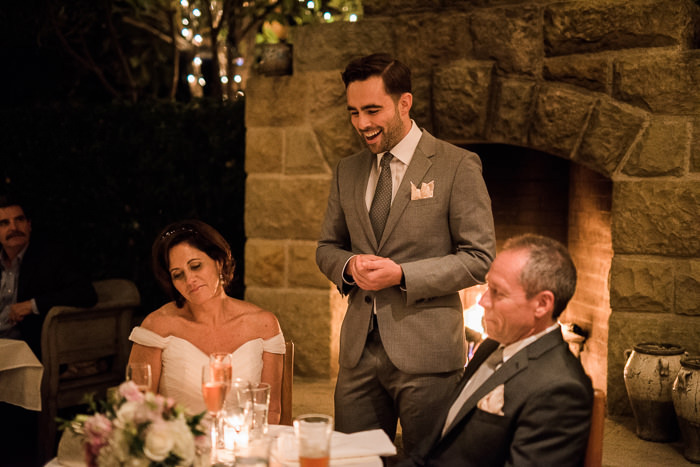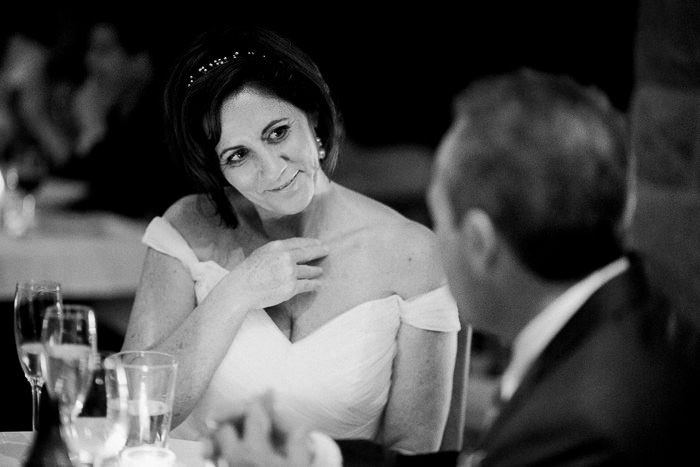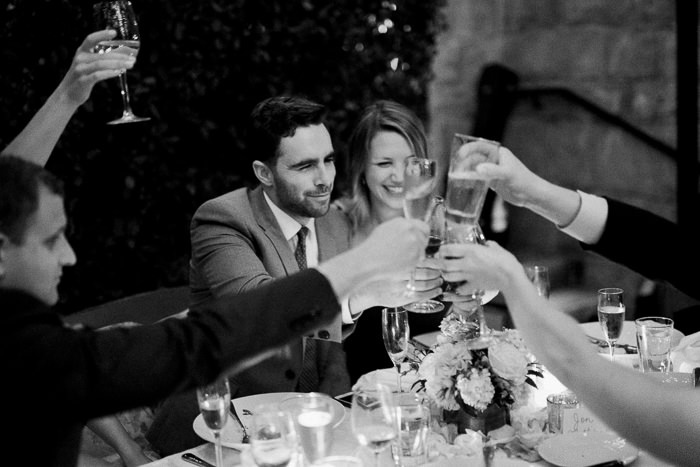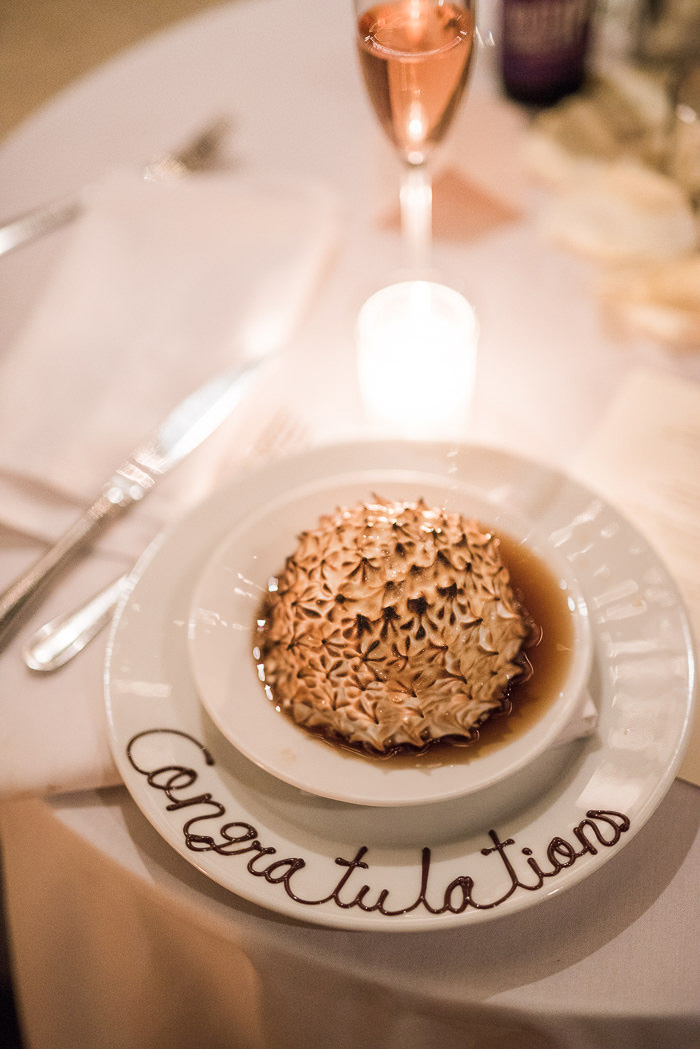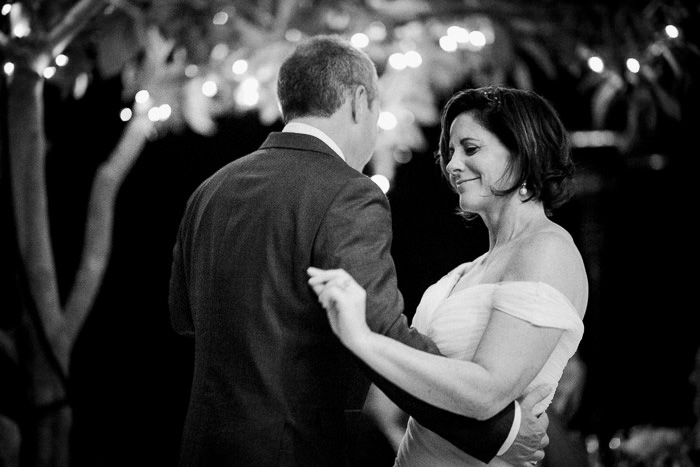 What advice do you have for couples who are considering an intimate wedding?
Agree on what elements of your celebration are most important to you as a couple and put your resources and focus there. Make sure you enjoy yourselves! It's your wedding, the beginning of your life together. and it should be a reflection of what is in your hearts.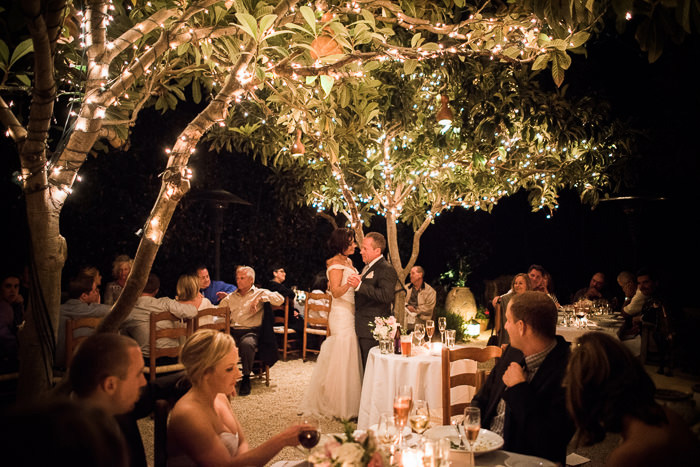 Vendors: 
Wedding Planner: Katie Schuette  at KB Events

Venue & Caterer: San Ysidro Ranch

Florist: Felipe Sandoval at Kaleidoscope Flowers

Photographer: Annie Hall Photography

Officiant: John Ireland

Entertainment: Catalina Esteves

Hair: Jonathan Dawson

Makeup: Tomiko Taft