Metallic silver often gets overlooked these days in favor of warmer metallic tones, but winter serves as the perfect season for silver to come out and really shine. Reminiscent of glittering snowflakes and glistening ice, silver's cool sparkle fits perfectly with the season and pairs equally well with traditional and non-traditional winter colors. So, if you're looking to add a little sparkle and glam to your winter wedding day, put down the gold and give one of these 5 silver palettes a try.
Silver plays well with warm golden tones and together they add a dynamic touch to this dark blue palette.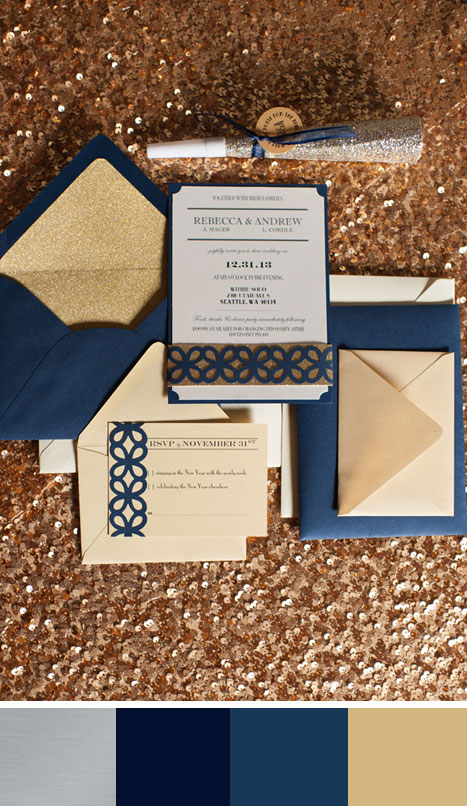 We love this cool blue/green palette; it reminds us of the sea and would be perfect for an early winter modern nautical wedding.
Silver and purple are a match made in color heaven and the dusty cool tones are made for winter nuptials.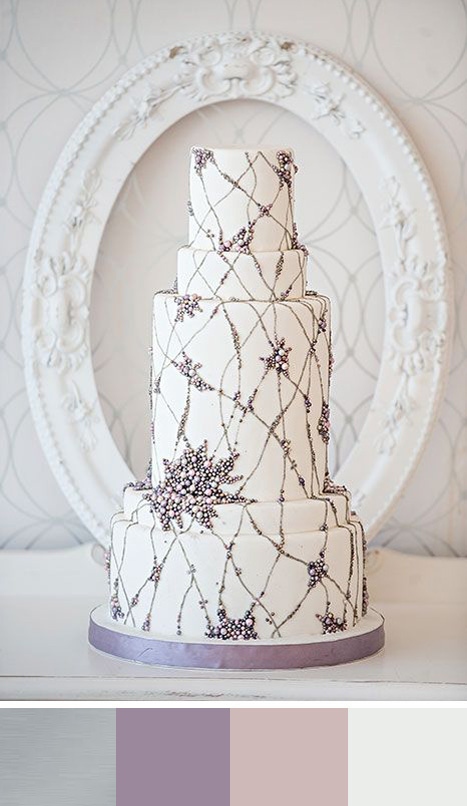 White and silver is the ultimate winter color pairing, in our opinion, and adding a hint of dark evergreen and brown gives this sophisticated palette a rustic, earthy touch.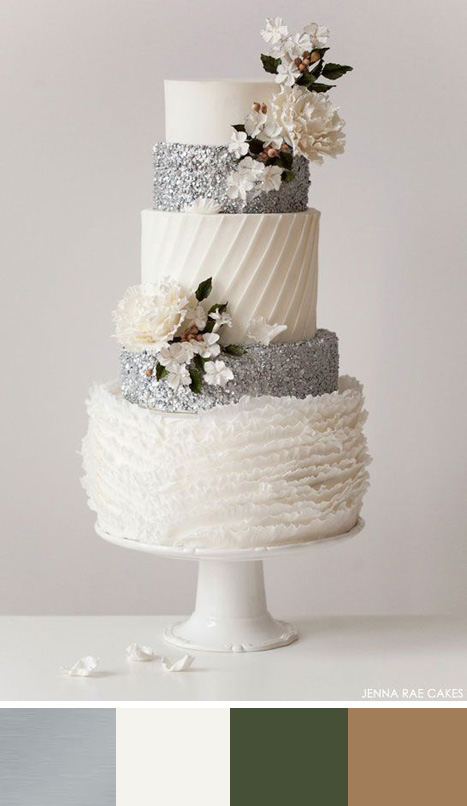 Red and green are classic christmas colors, but this traditional palette gets a modern update with the addition of silver, making it a chic alternative for a winter wedding.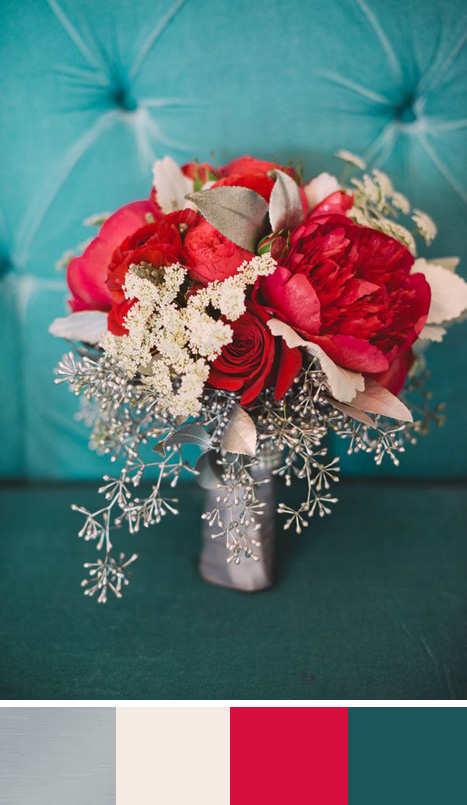 Photo one: ruffledblog.com; Photo two: thebridelink.com; Photo three: modwedding.com; Photo four: thecakeblog.com; Photo five: weddingchicks.com