Capes have been a big trend over the last few seasons. Why not be inspired by the runway and wear one over your wedding dress? There are many styles to choose from that will complement the silhouette of your dress. Capes can be dramatic for a simple dress or have a classic style to fit in seamlessly with the rest of your look. Here are 10 capes that we love!
1. Embellished Capelet
This capelet has so many intricate details that it warrants being a shorter length. It is the perfect shape to wear over a strapless dress because it just skims over the neckline.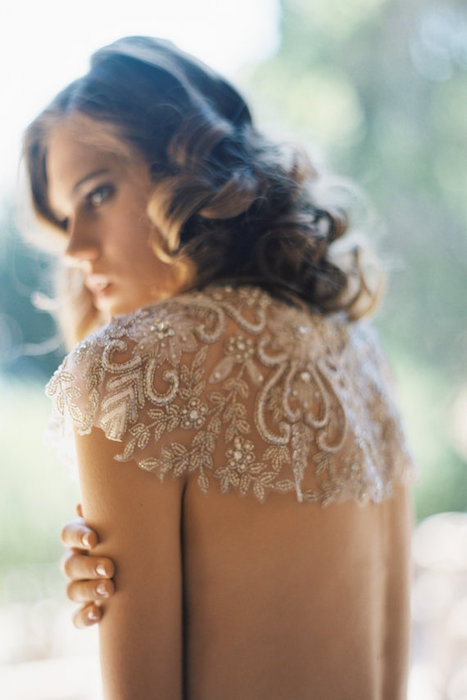 2. Oversized Jacket
Get creative by wearing an oversized off-white coat or jacket as a cape. Wear it falling effortlessly off your shoulders for your own spin on this trend.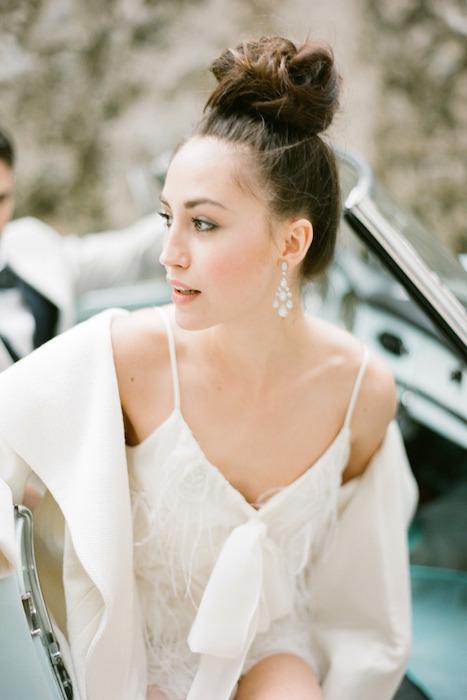 3. High-Neck
An Edwardian inspired cape with a high neckline and soft lace details adds a touch of vintage elegance to a contemporary dress.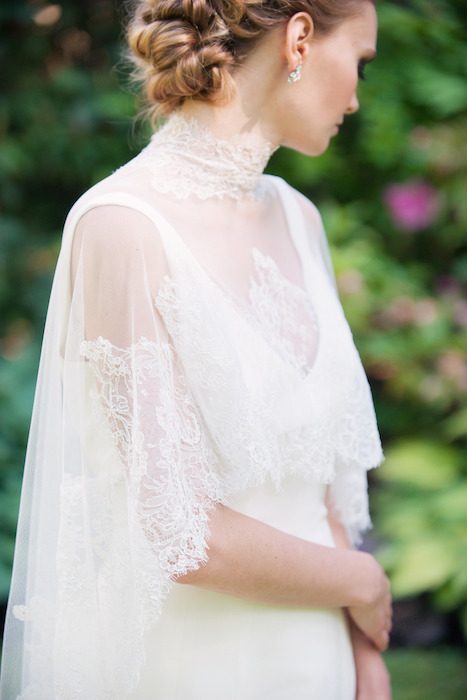 4. Jewel Neckline
Blend your jewelry with the cape for a unique statement piece. A heavy drop pearl necklace works well with a short embellished cape, for a look with plenty of impact.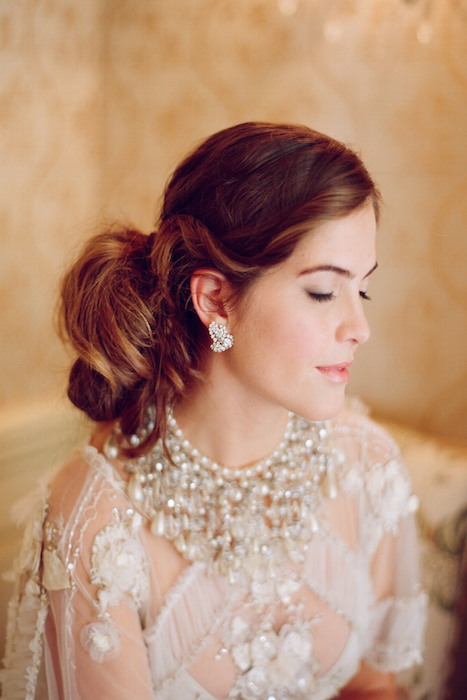 5. Off The Shoulder
There's a carefree elegance about off the shoulder garments. The same is true for this cape, which would also look great over a dress with thin straps.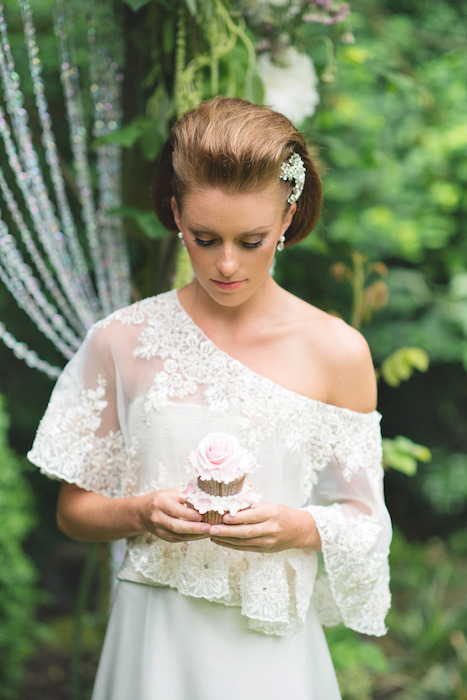 6. Full-Length
A full-length cape is reminiscent of a flowing veil with a romantic twist. This is also a great idea for an outdoor wedding when there's a bit of a chill in the air.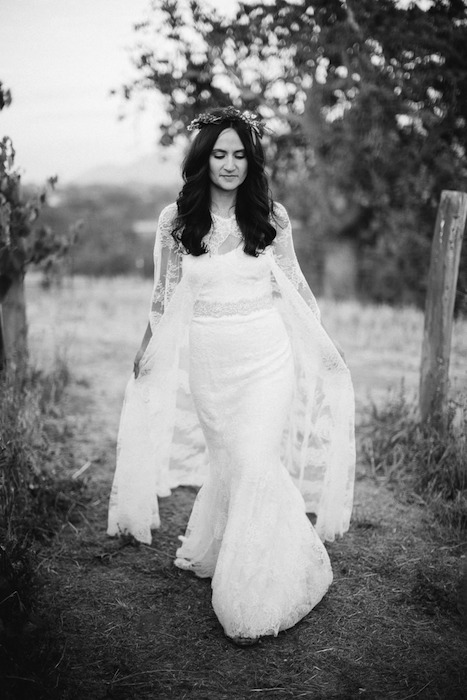 7. Sheer and Embellished
This dainty mini-cape provides an easy solution for elevating the most simple of dresses. As the white embellishments aren't distracting it can still work well with a minimal style dress.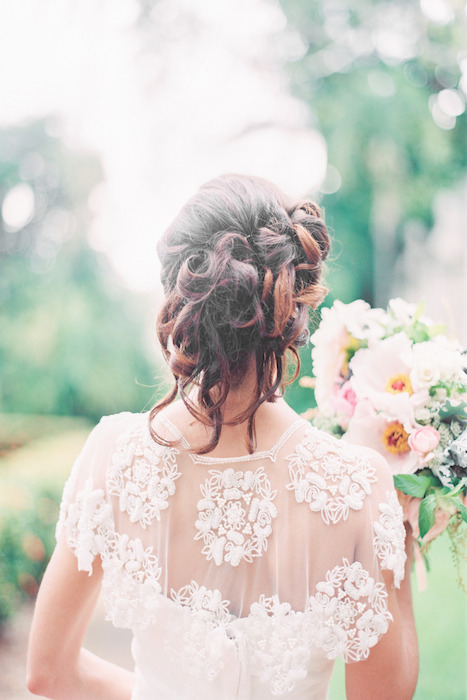 8. Buttoned Up
The buttons at the back of this long cape give it a different look and adds some interest to the back of the ensemble.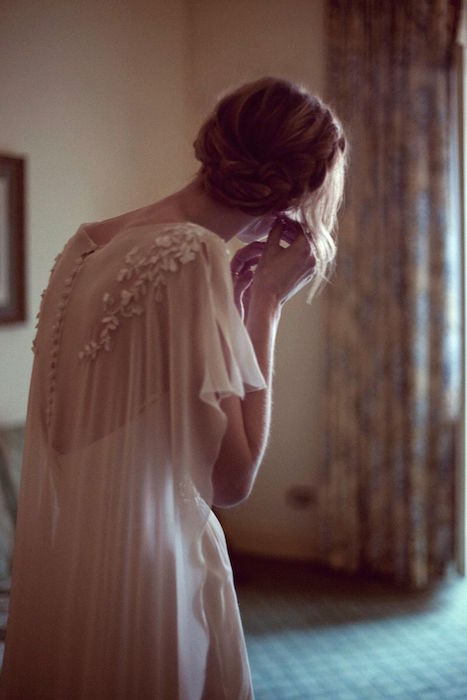 9. The Cape Train 
If you like the idea of having a train but you've already found your dress, you can still have one. A detachable cape has all the glamor of a train but you can remove it when your reception gets going.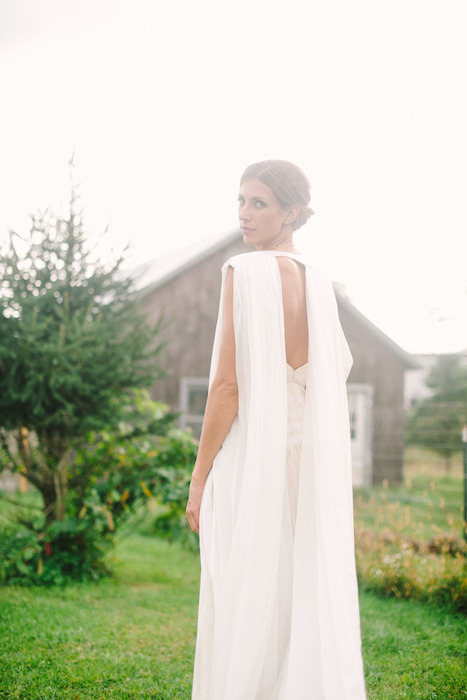 10. All Lace
A mid-length lace cape over a detailed strapless dress creates a vintage inspired look. This would also look amazing over a strapless jumpsuit for a City Hall wedding.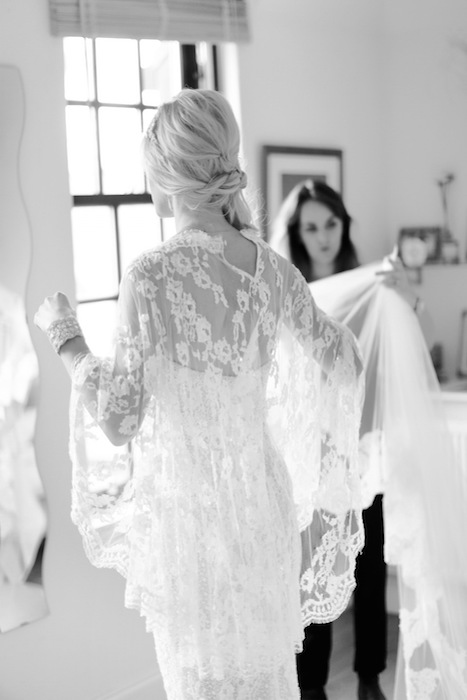 Photo one: Gibson Bespoke; Photo two: ktmerry.com; Photo three: melissagidneyphoto.com; Photo four: inspiredbythis.com; Photo five: kristynharderphotography.com; Photo six: radandinlove.com; Photo seven: stylemepretty.com; Photo eight: pinterest.com; Photo nine: dlweddings.com; Photo ten: lovemydress.net